August 2018
Machine swap
Austria's strongest telescopic crane completed a spectacular machine swap.
Date:
July 2018 – August 2018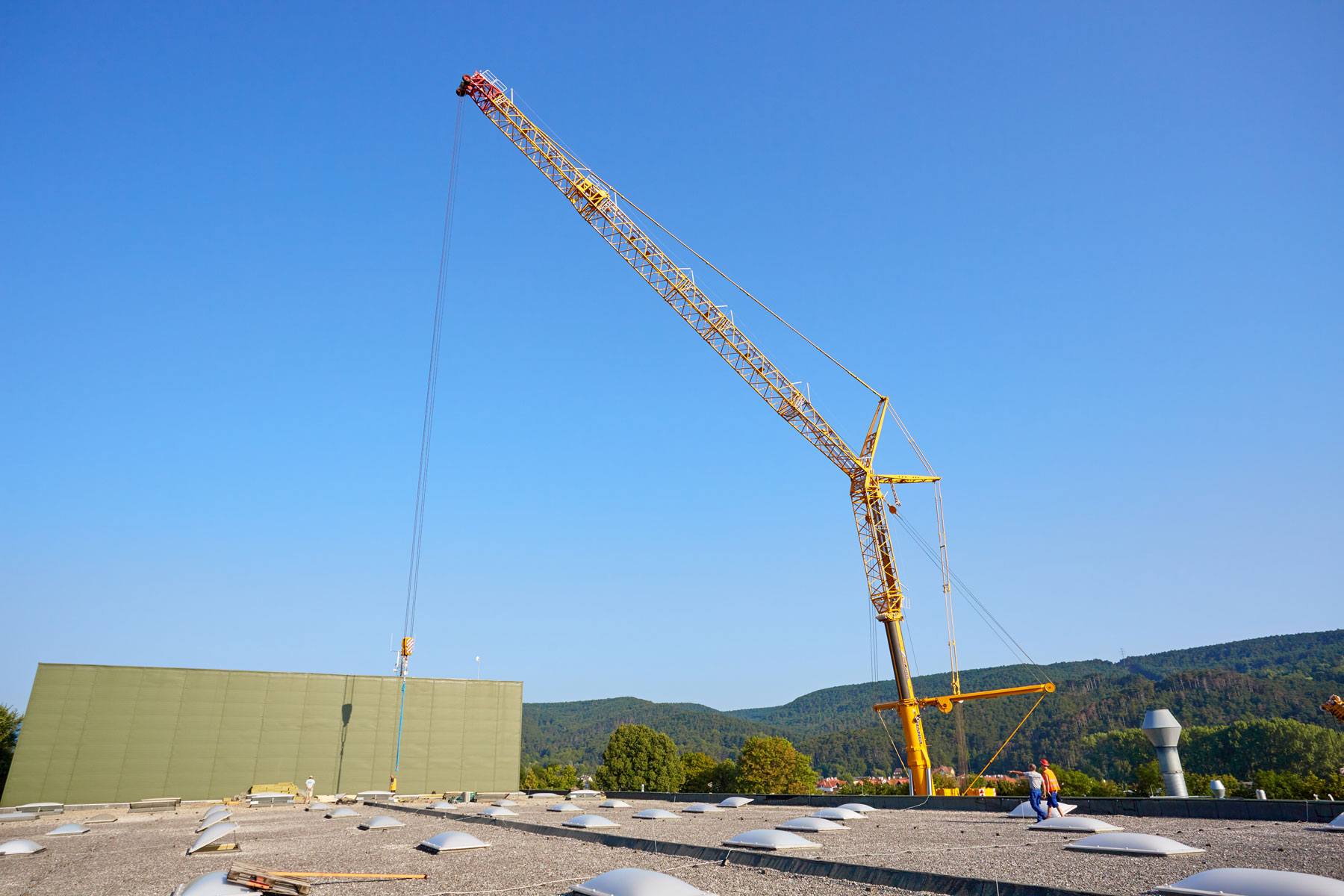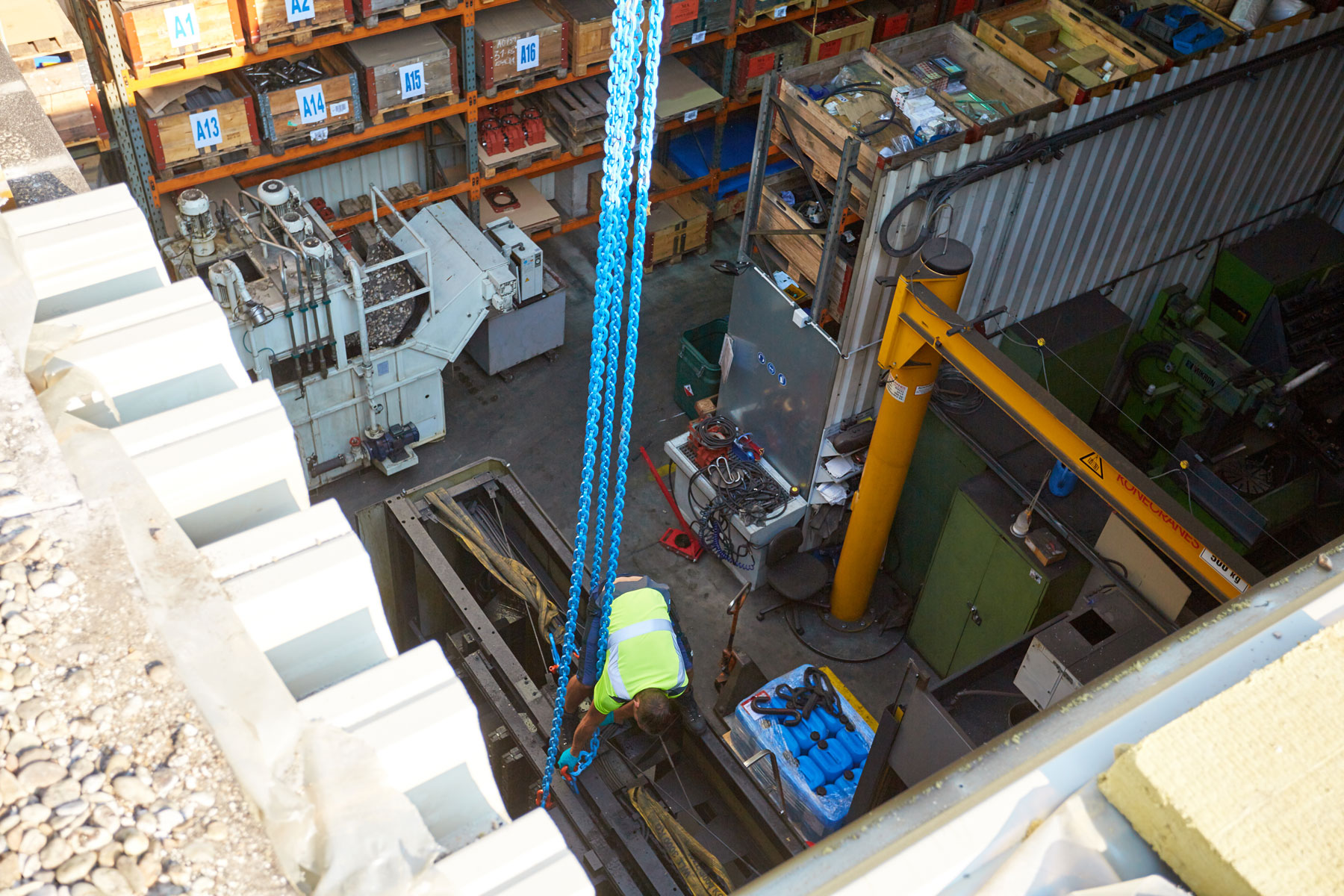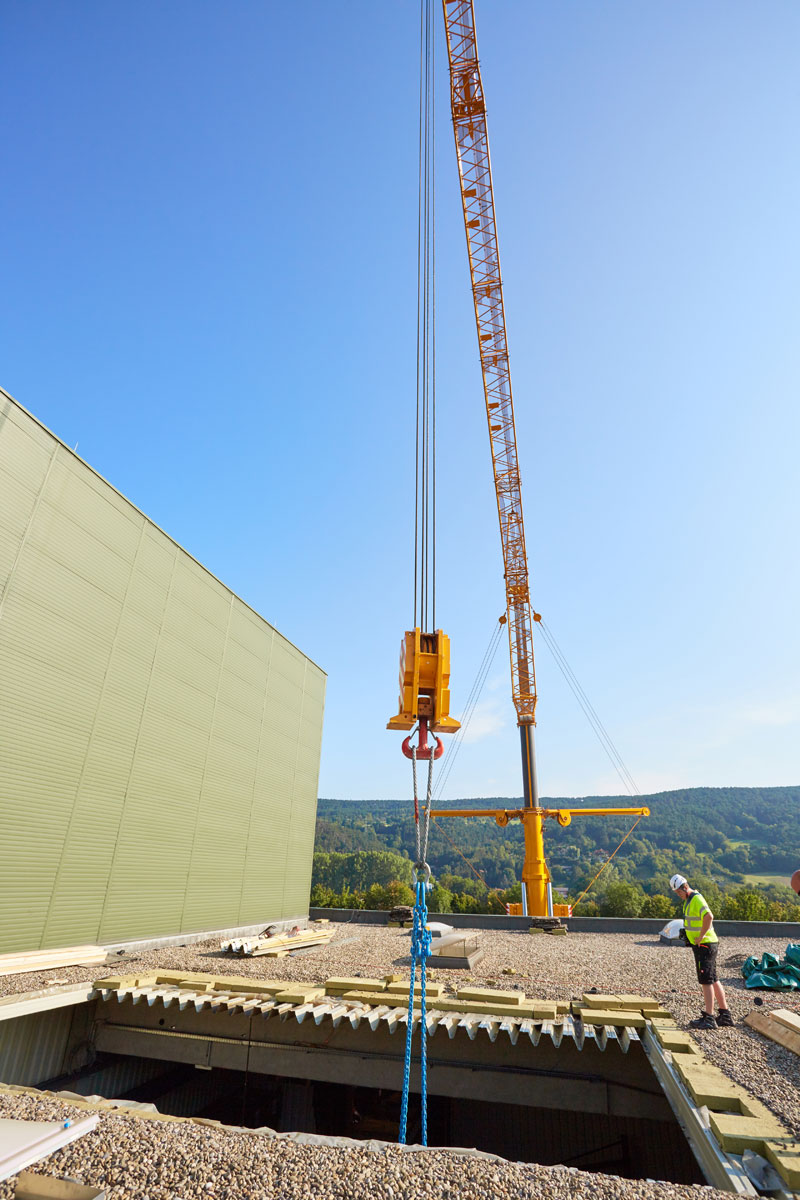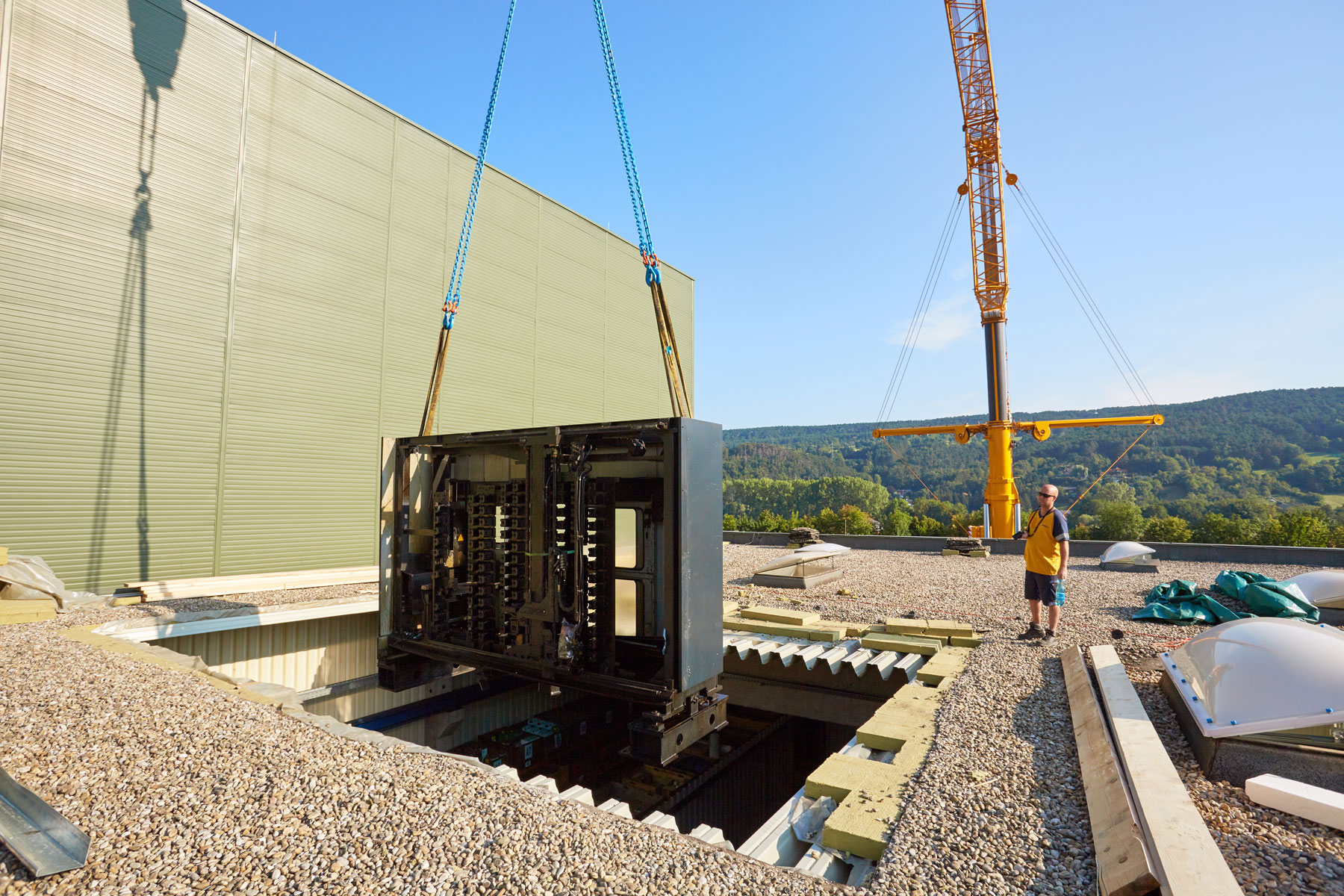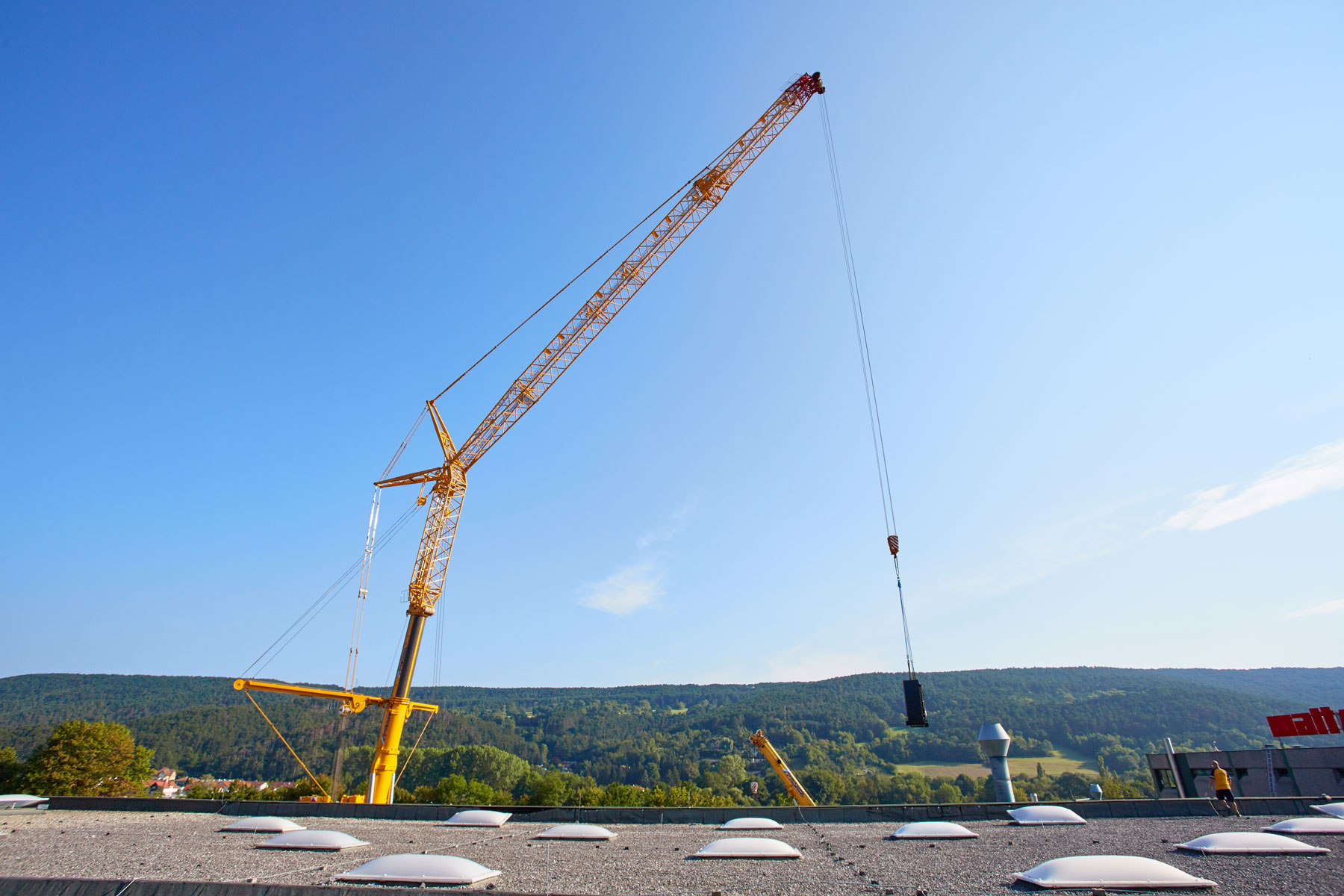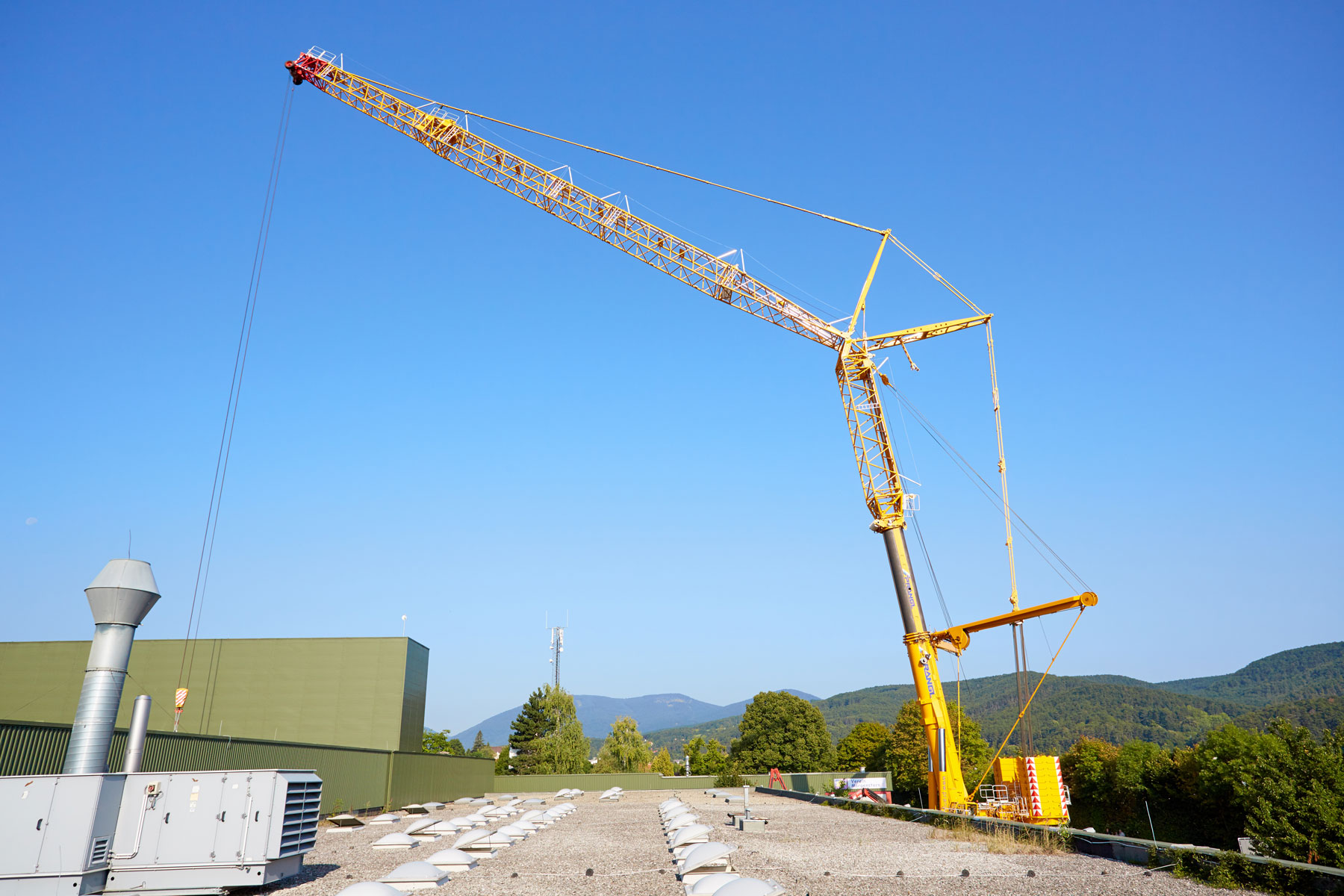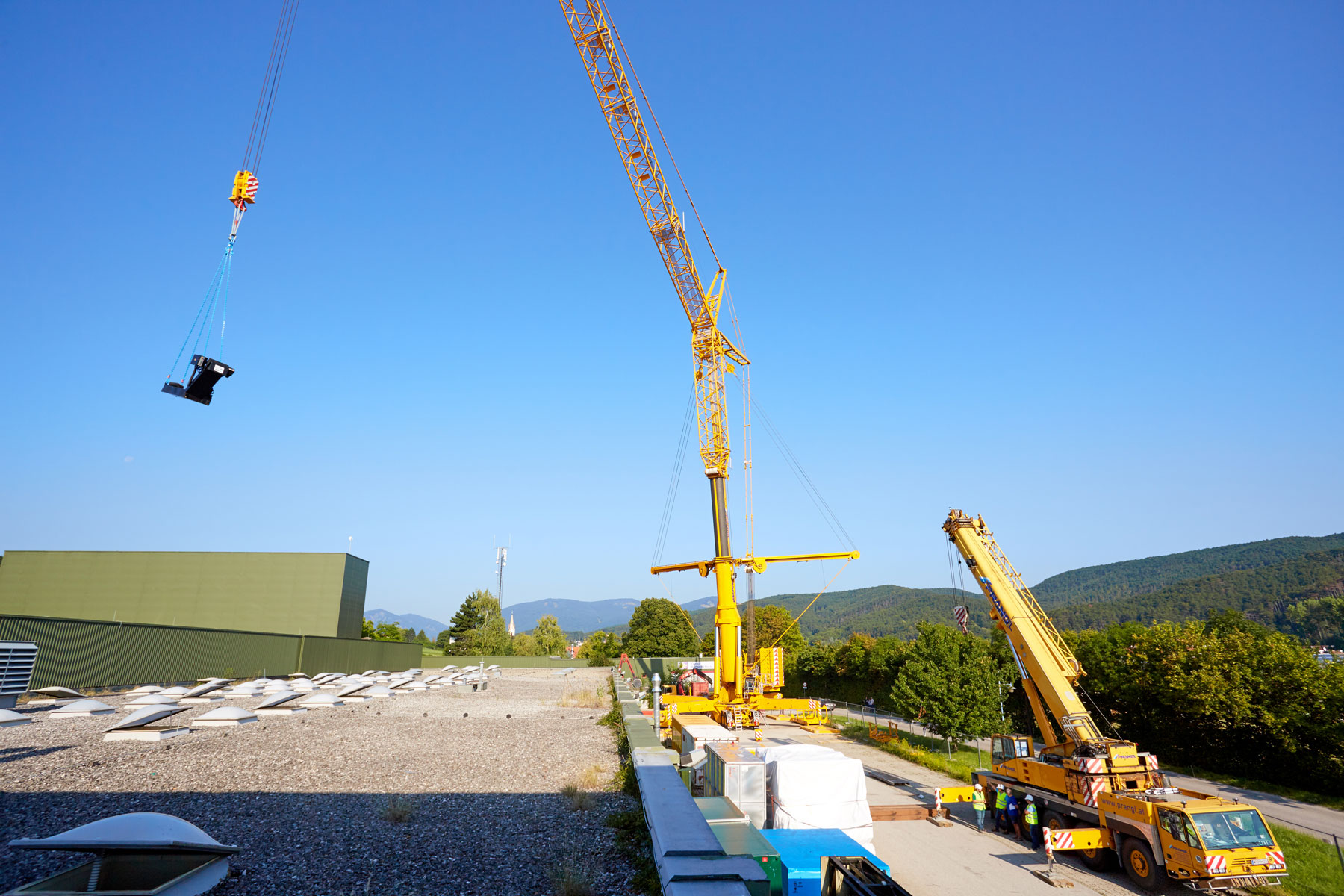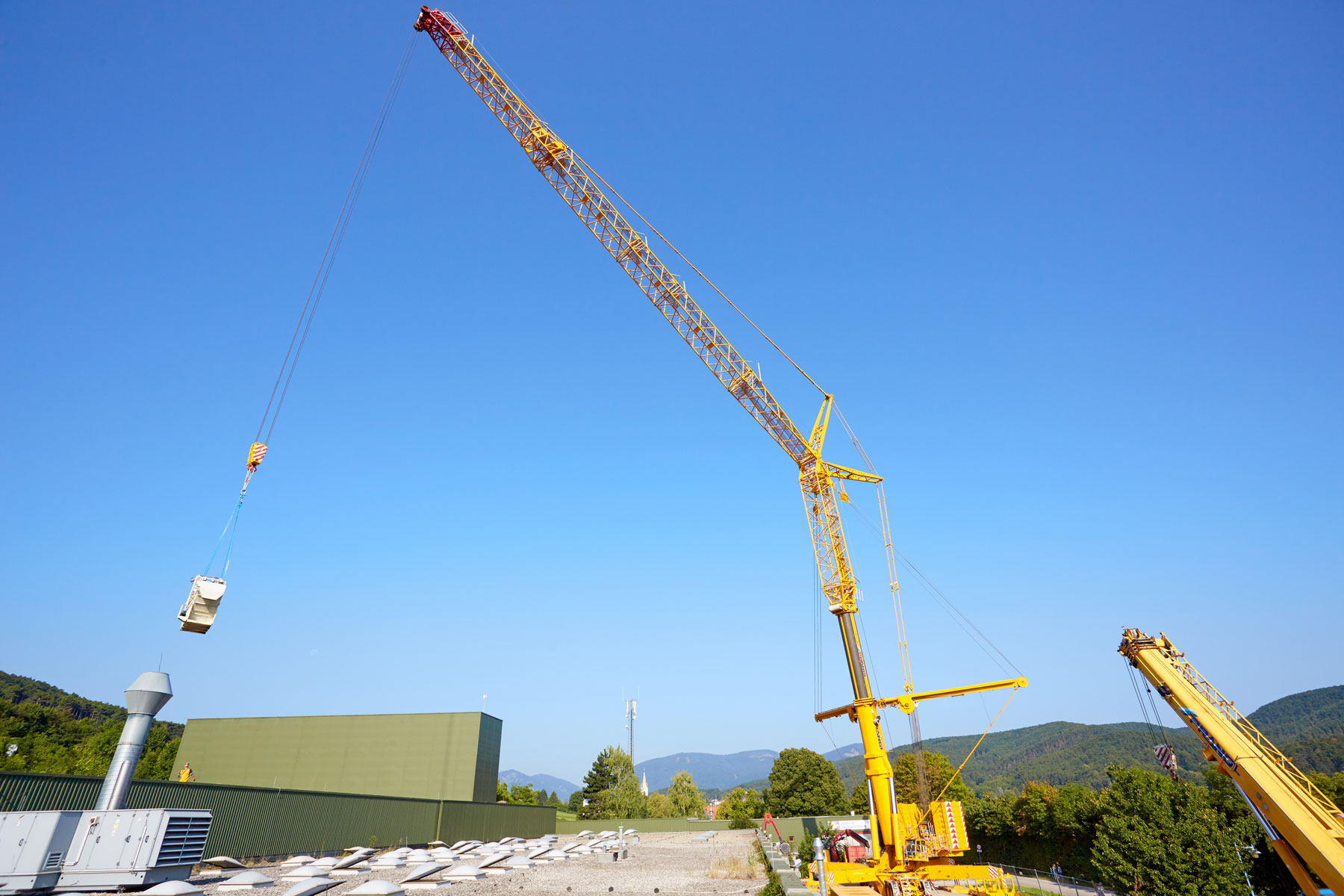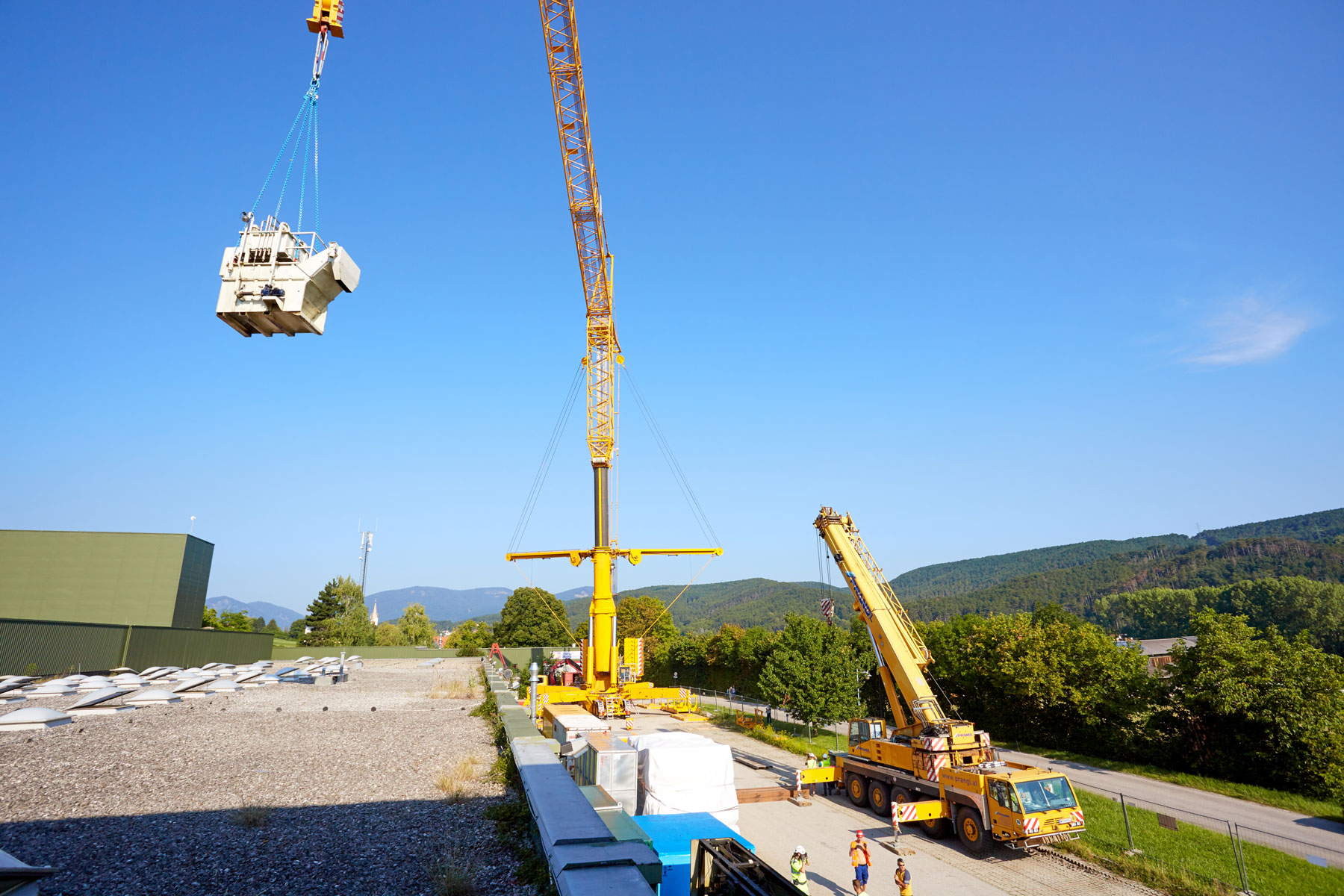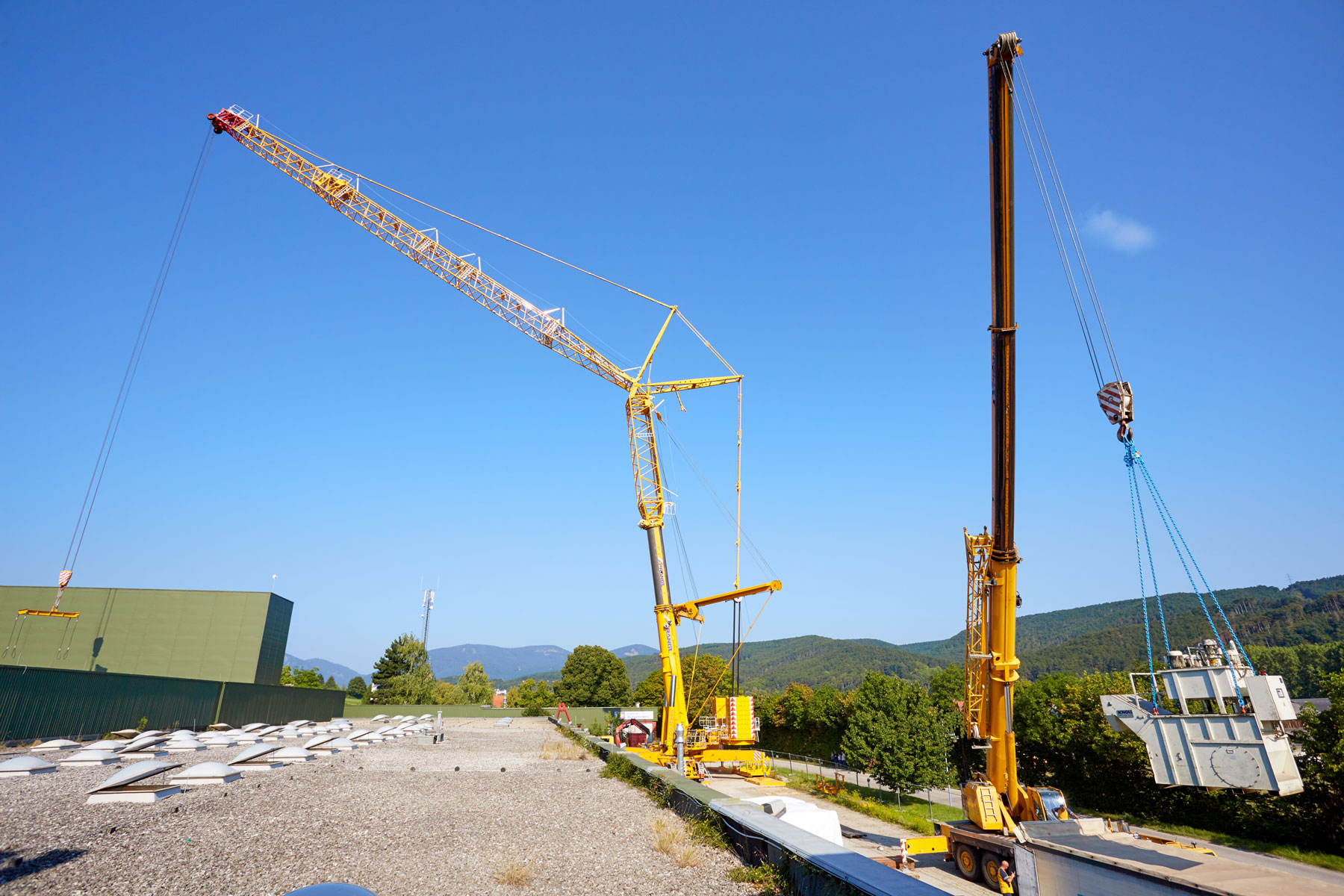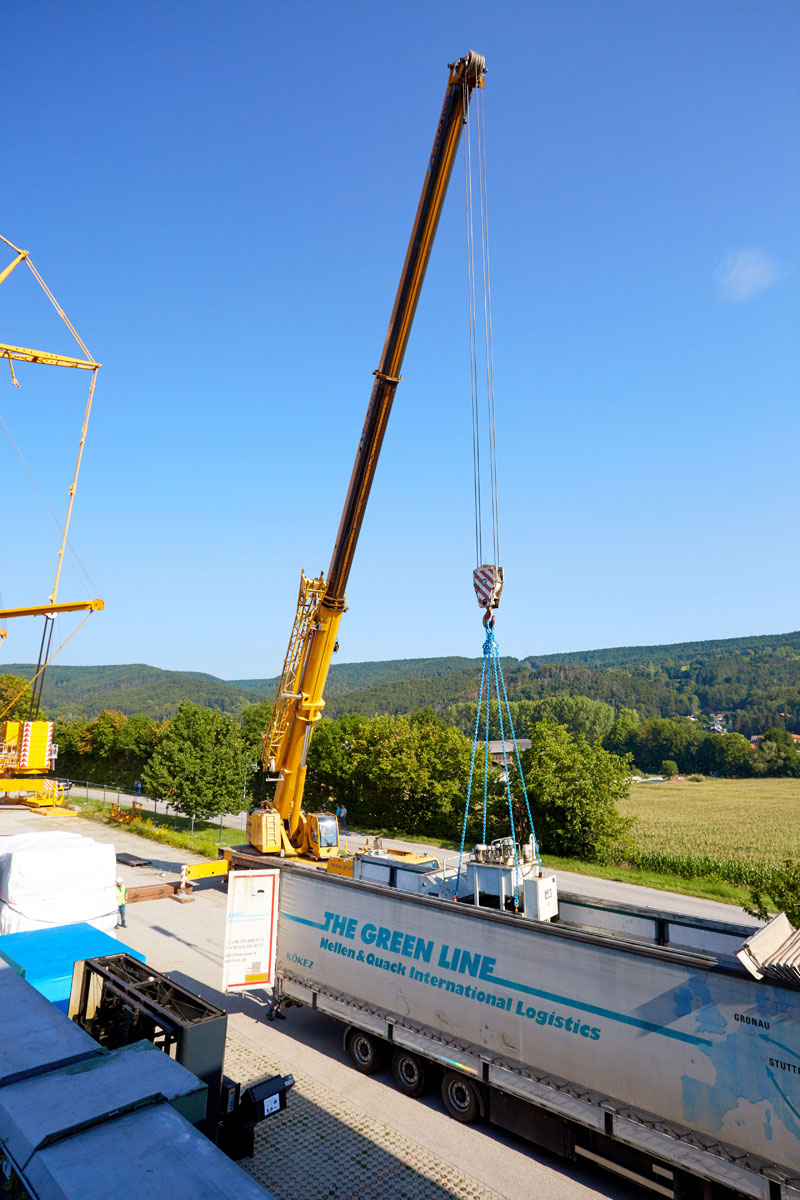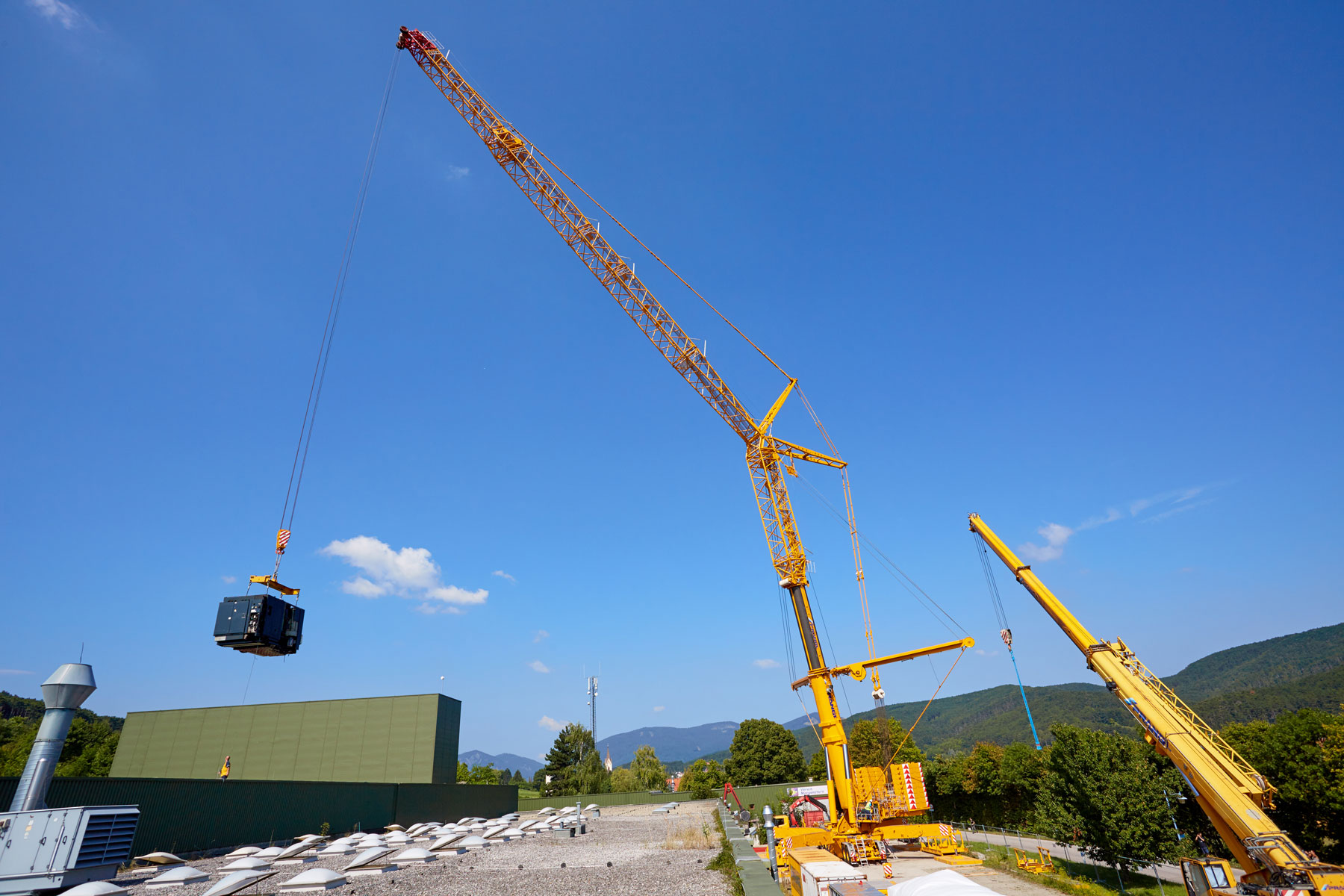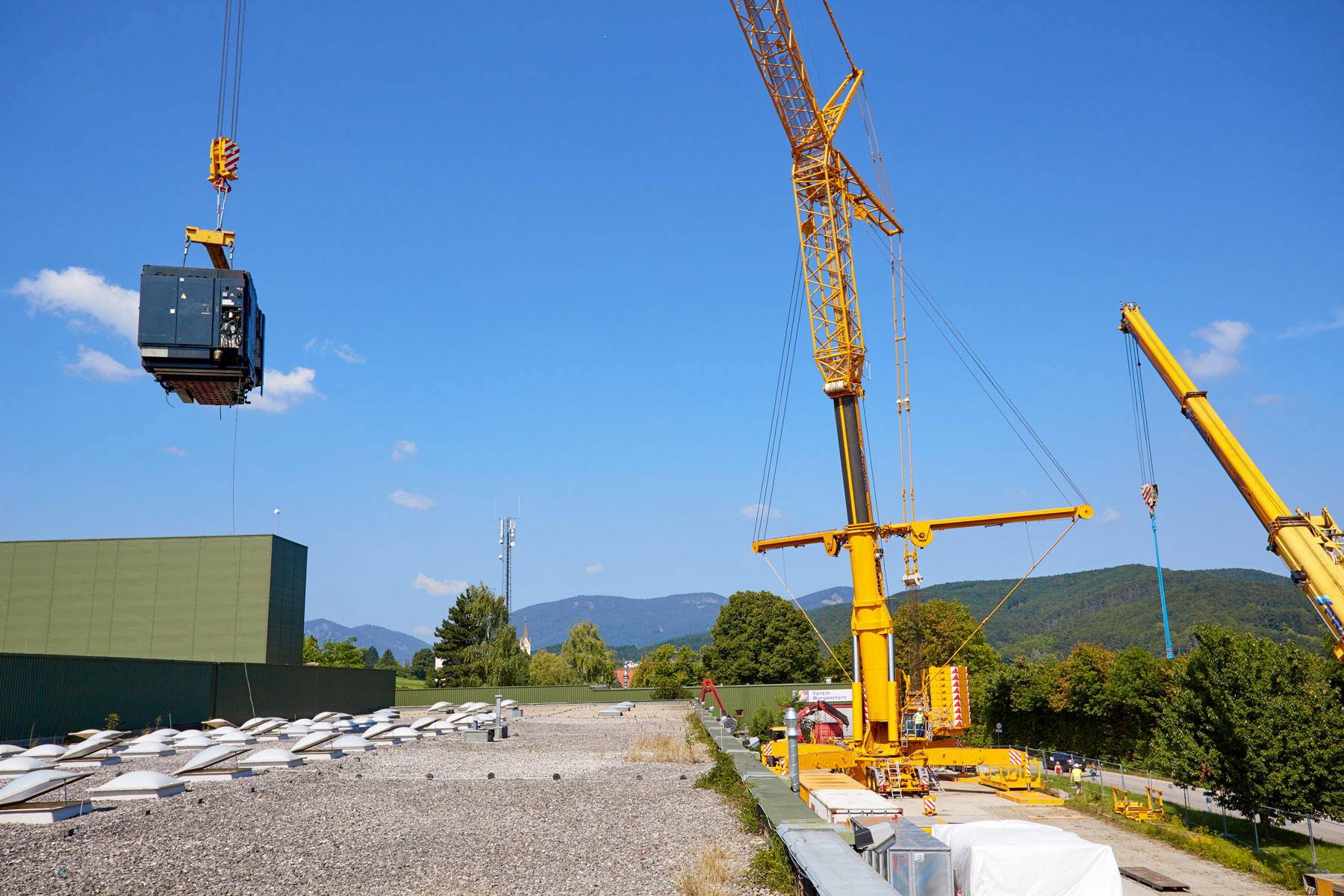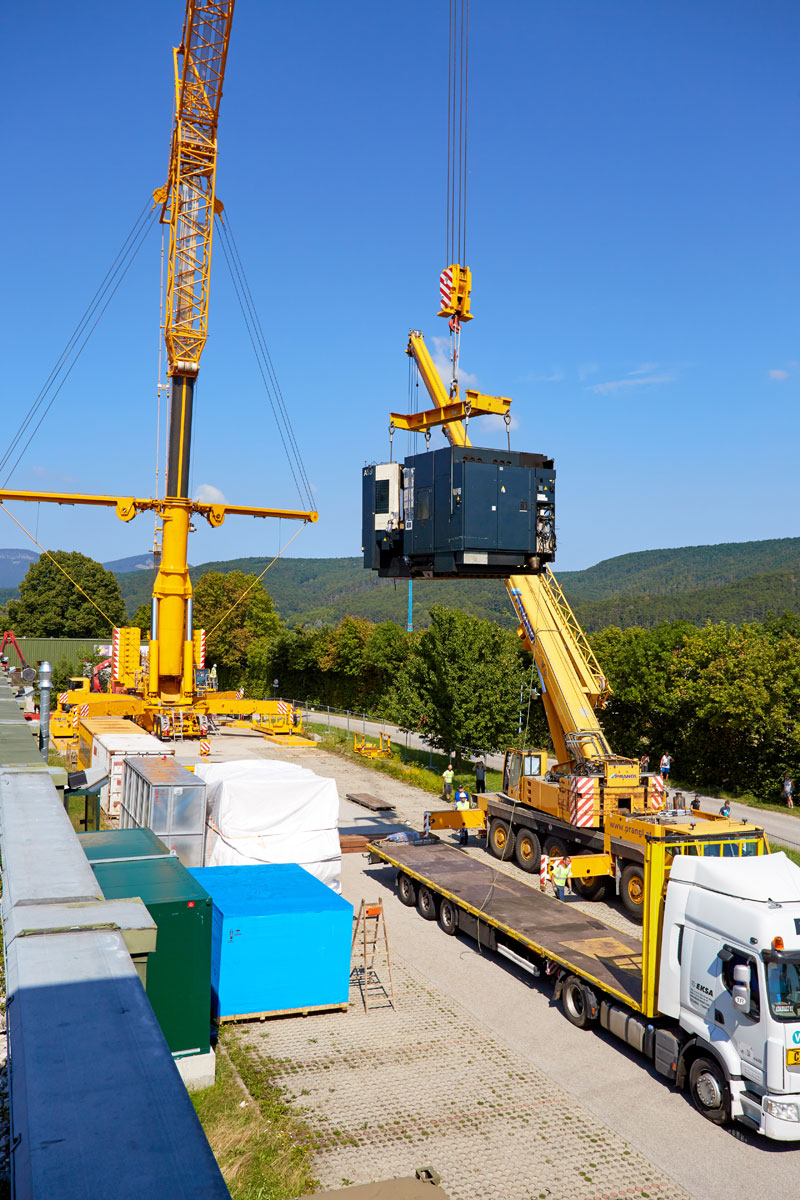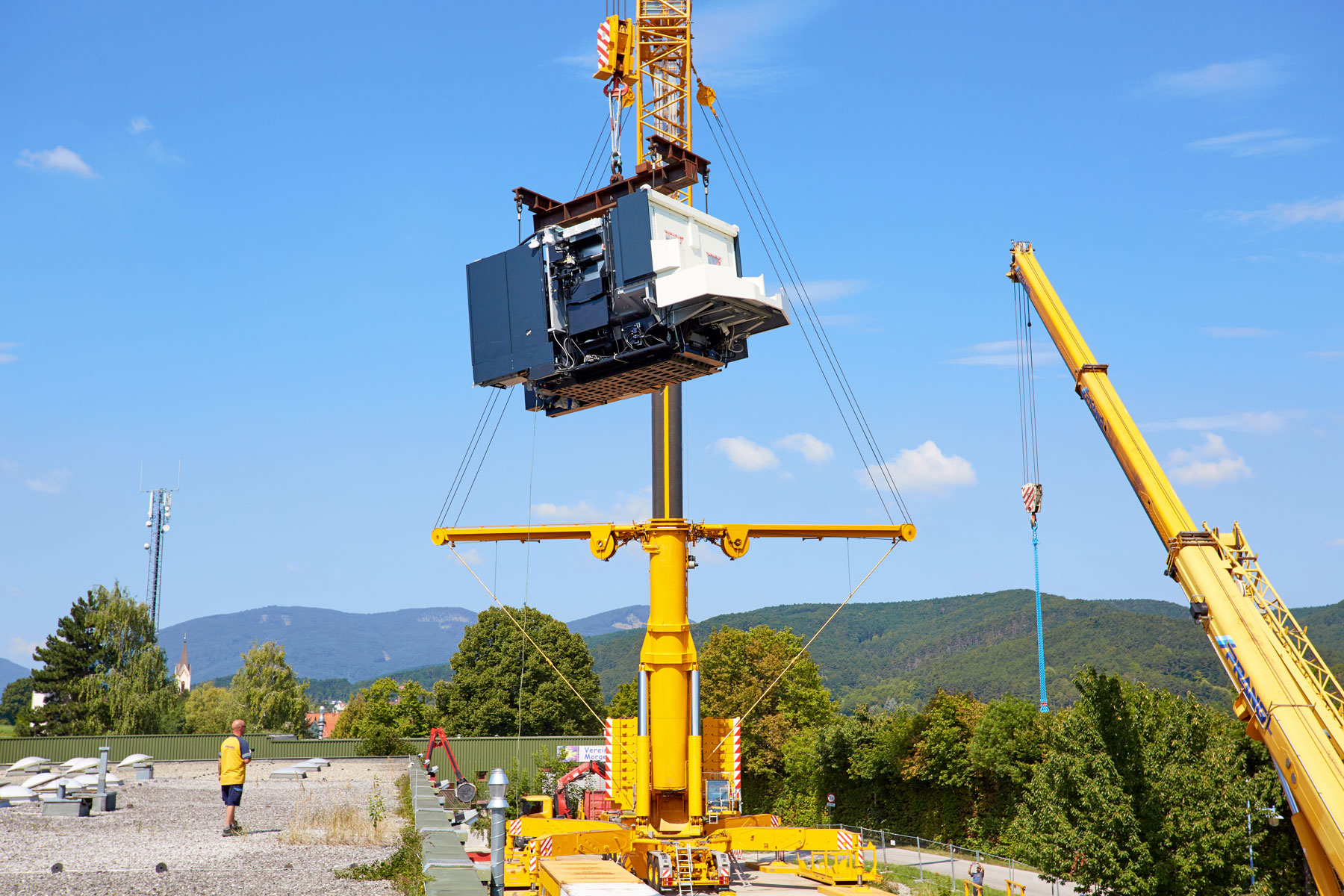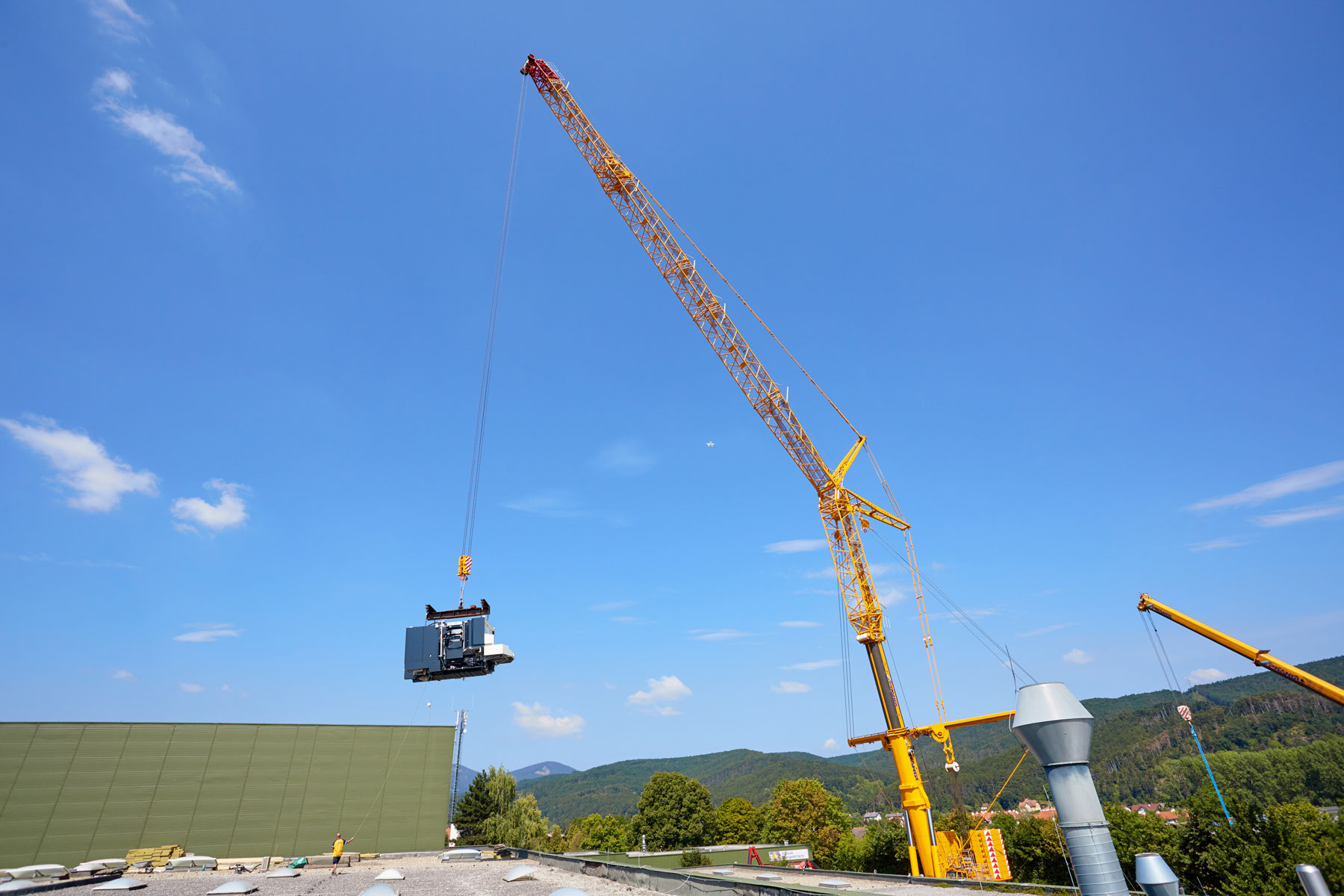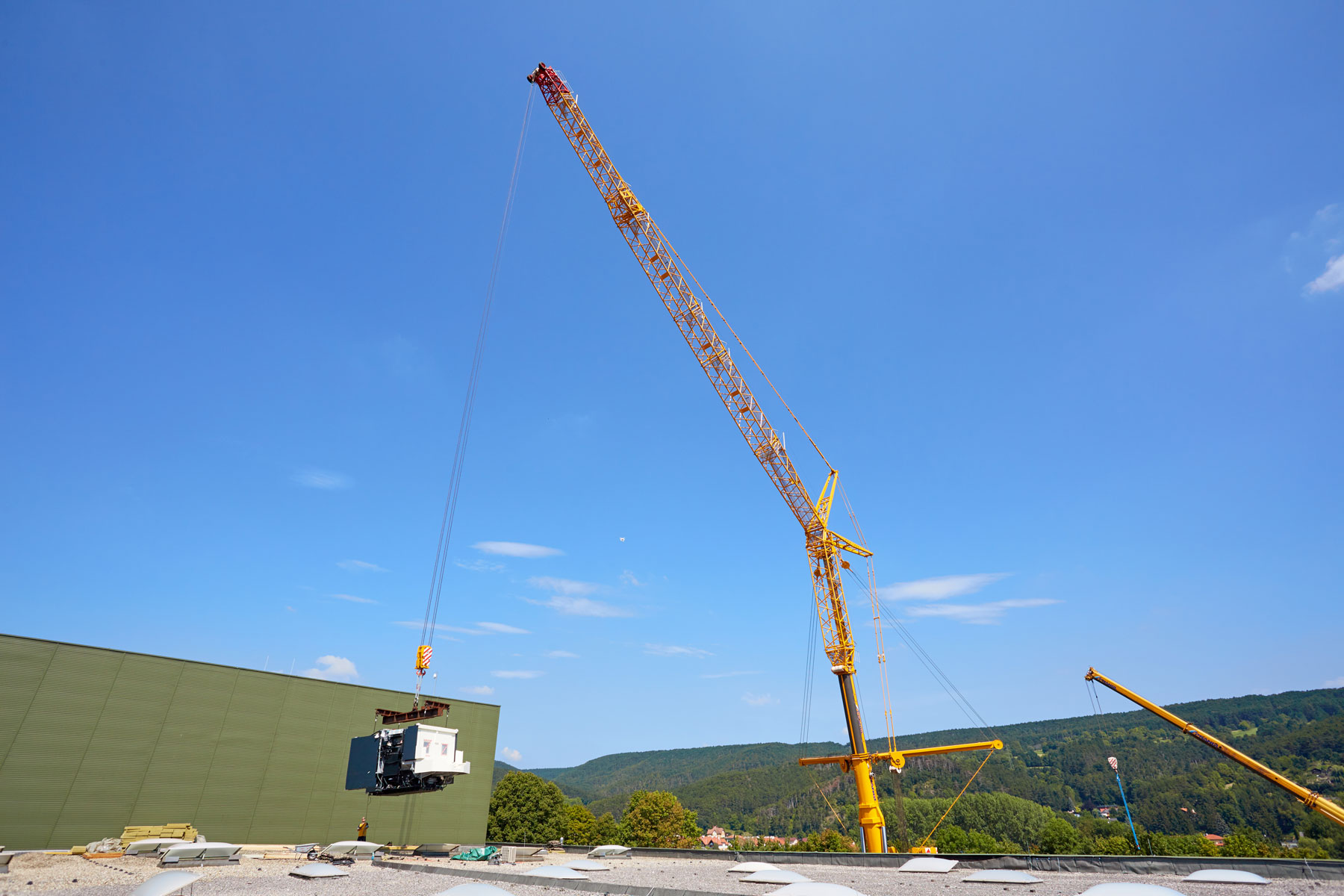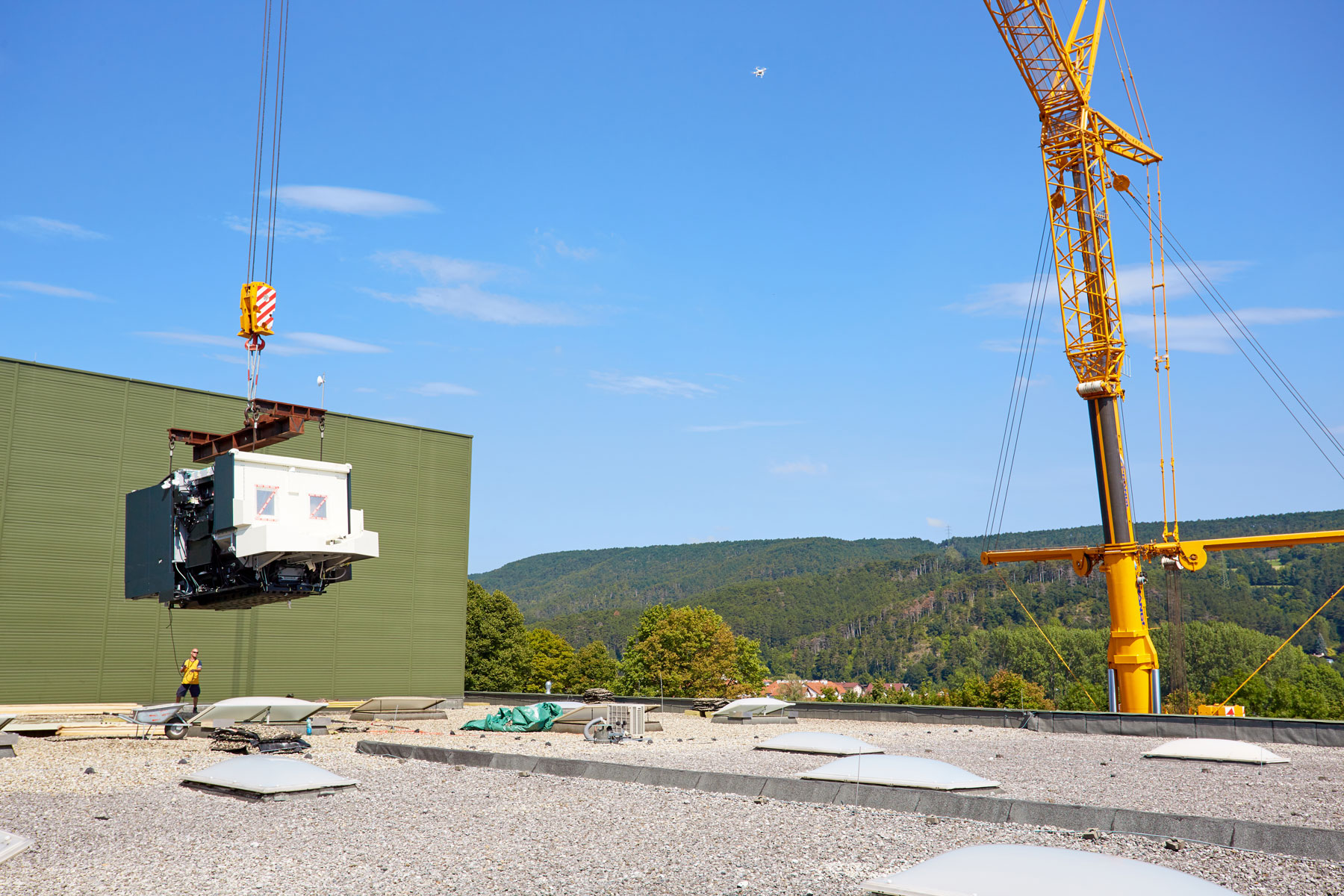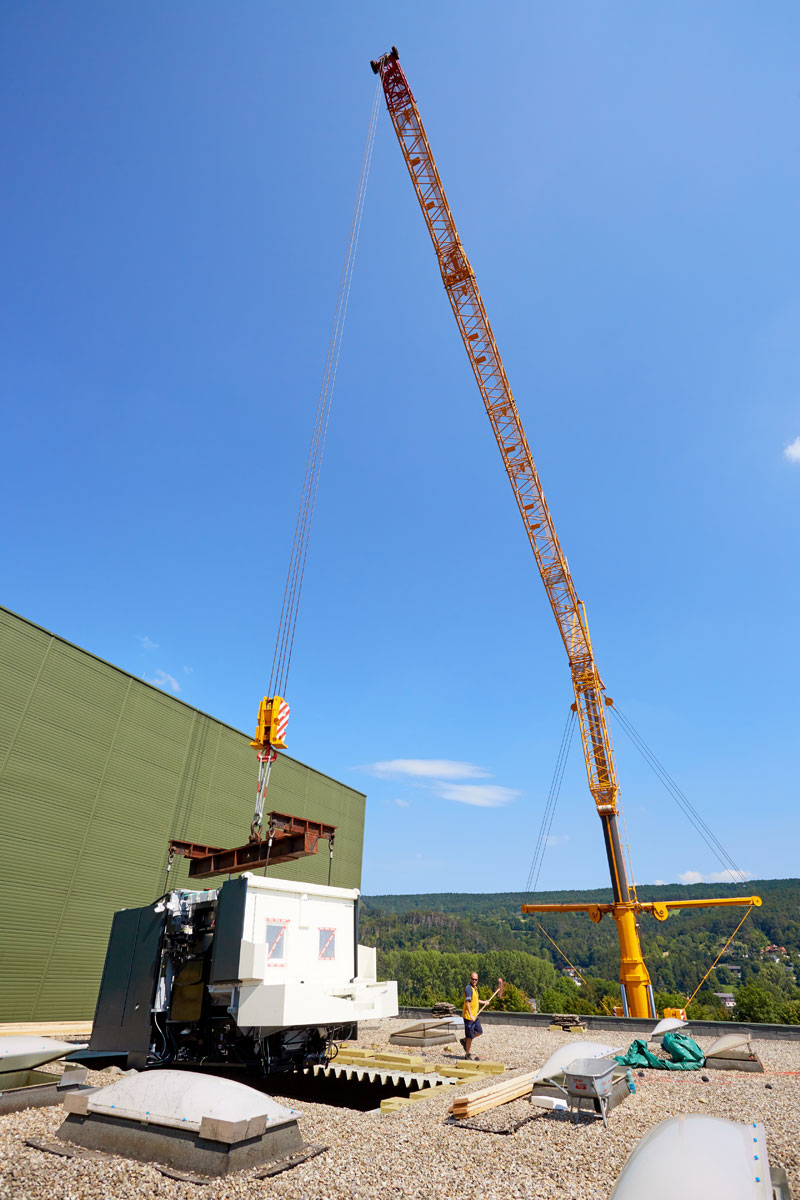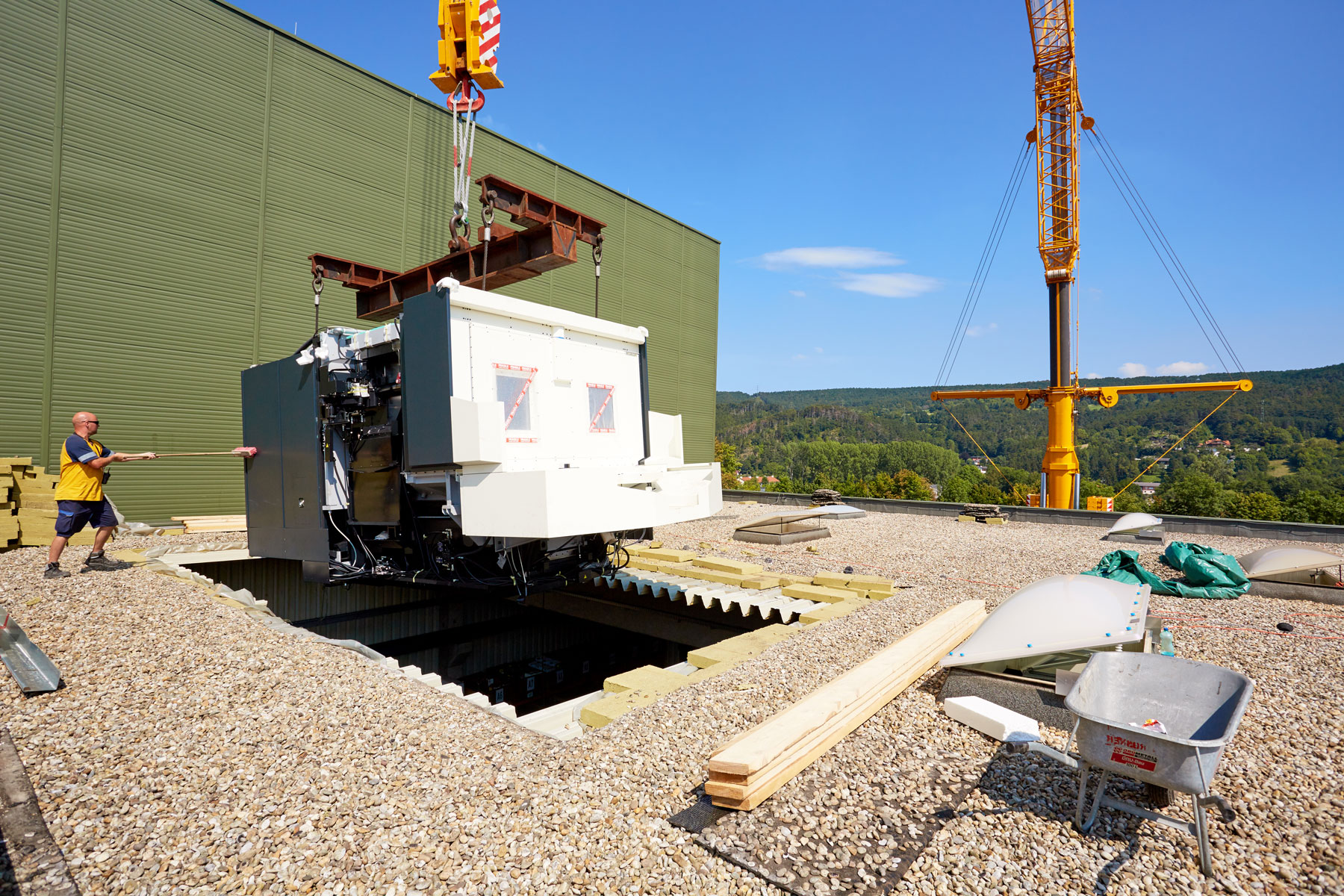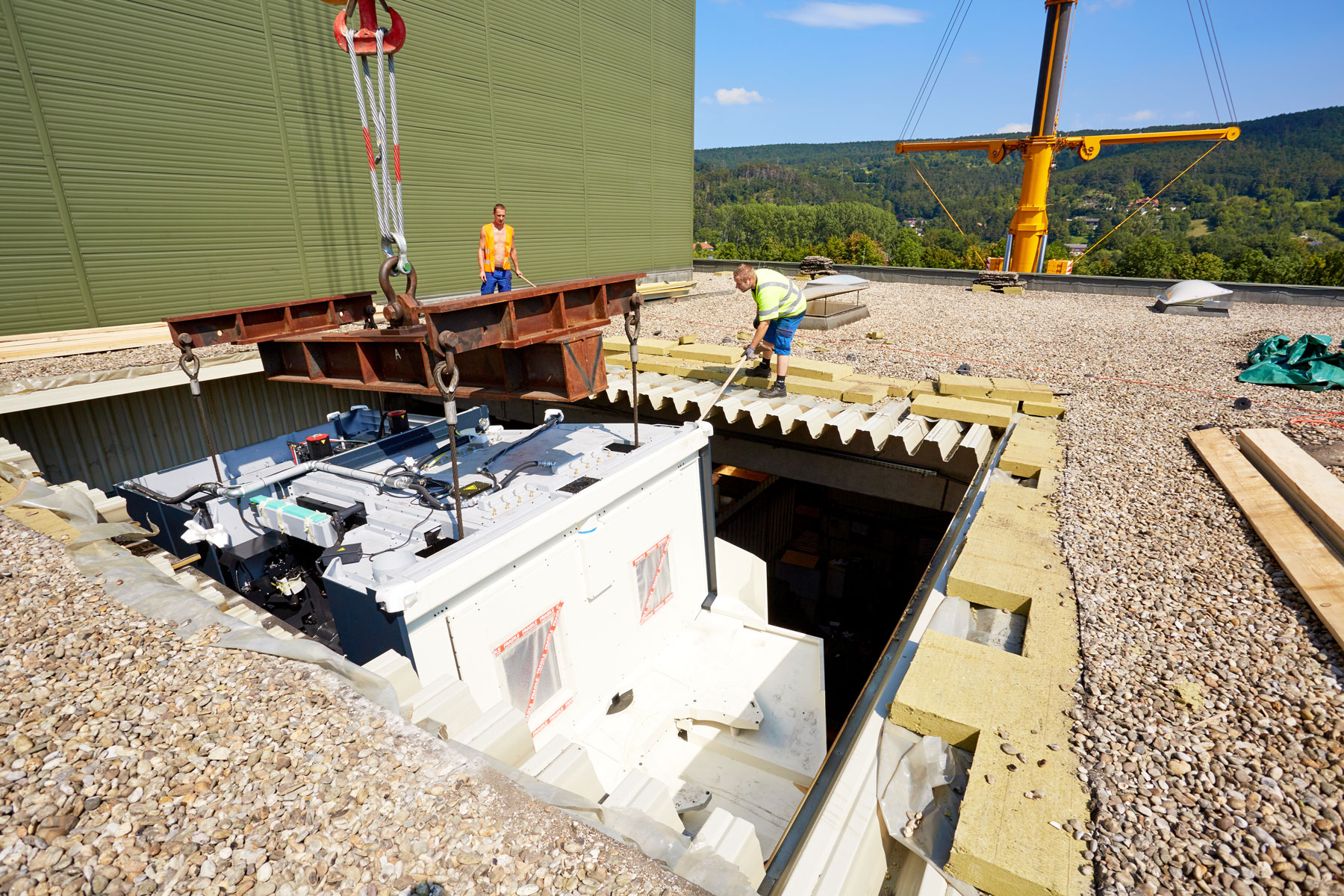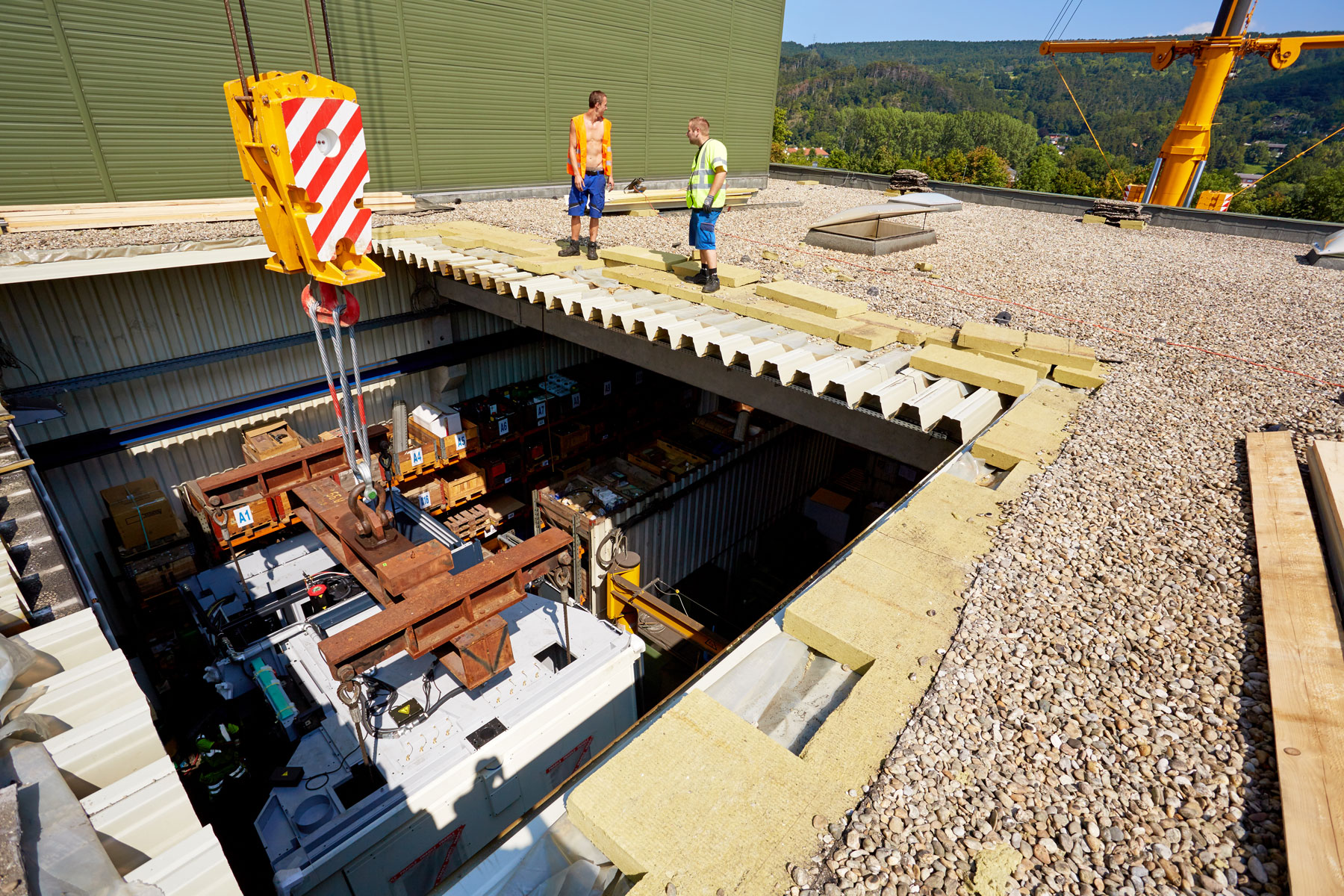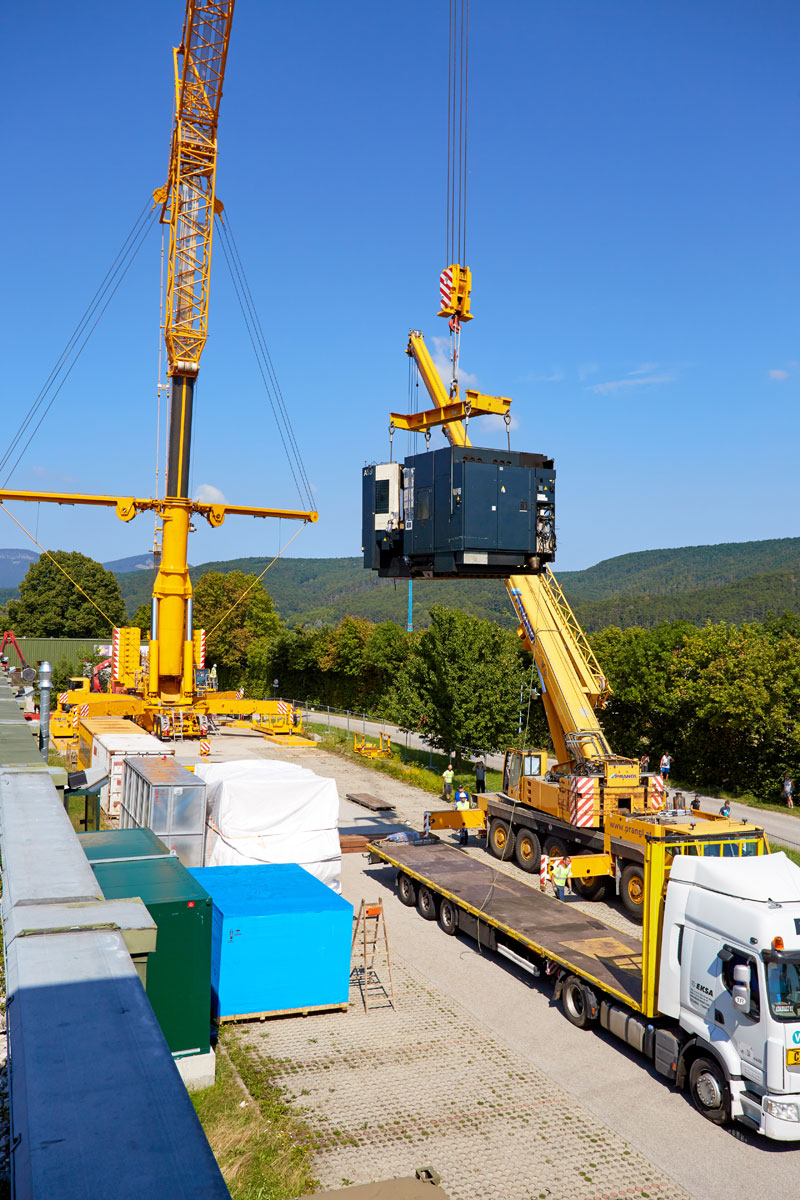 The challenge
Hard to lift through the roof
The machinery is being modernised at a domestic gear specialist. In the first stage, 1 million euro was invested in a new production machine. The old machine was to be removed at the same time. Due to the continuous expansion of the production halls, it was no longer possible to bring it in via a side opening. A case for Prangl.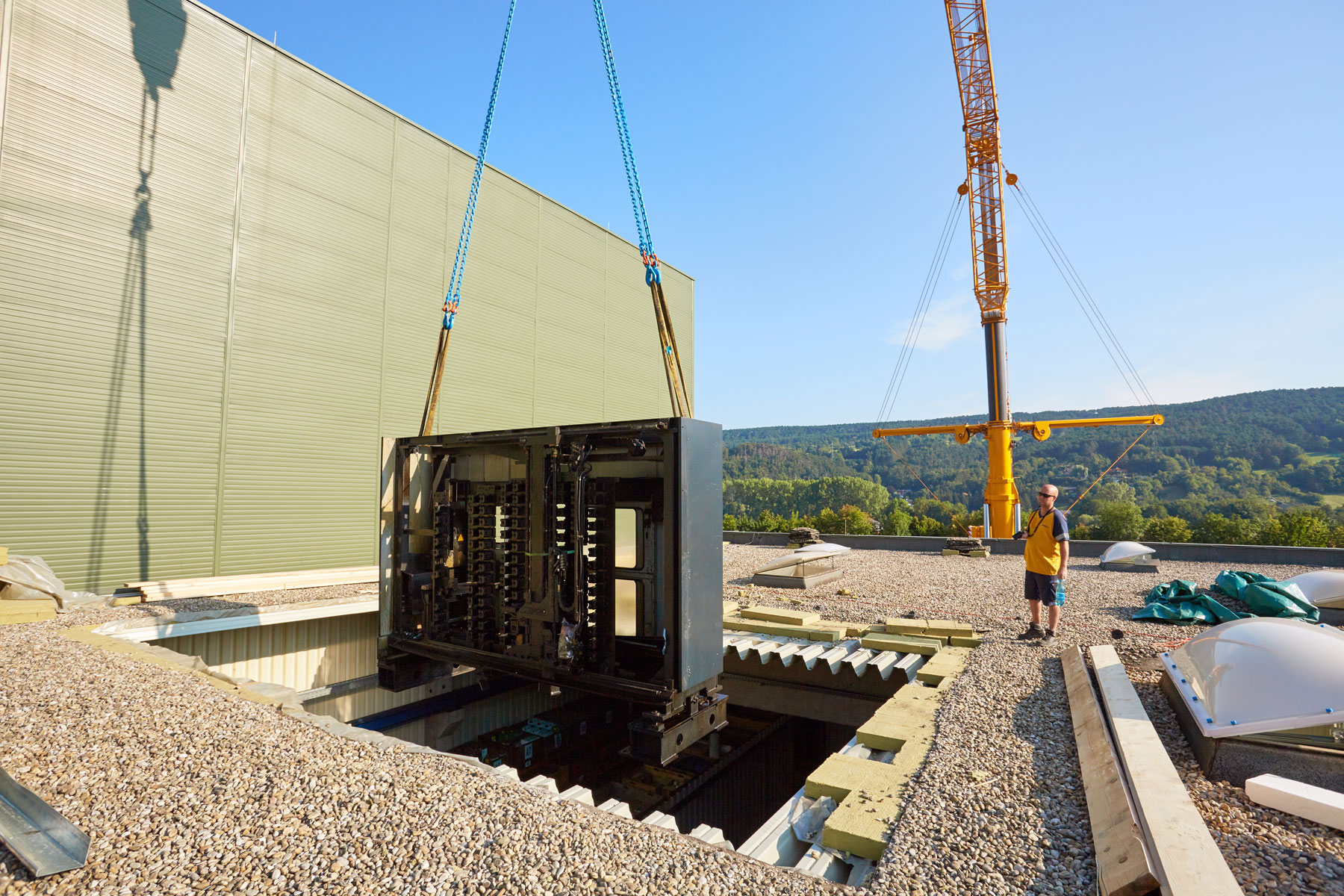 A test of skill for the crane driver
The only remaining solution was to lift it in through the roof. A 20 m² hole was cut in the roof for this purpose. The crane driver's task was now to lift the expensive piece of equipment in carefully through the hole. Due to the large side outreach of 58 metres and a lifting weight of 29 tonnes (machine and lifting frame), the most sensible and economical machine was a the PTK 1000, a 1000 tonne telescopic crane.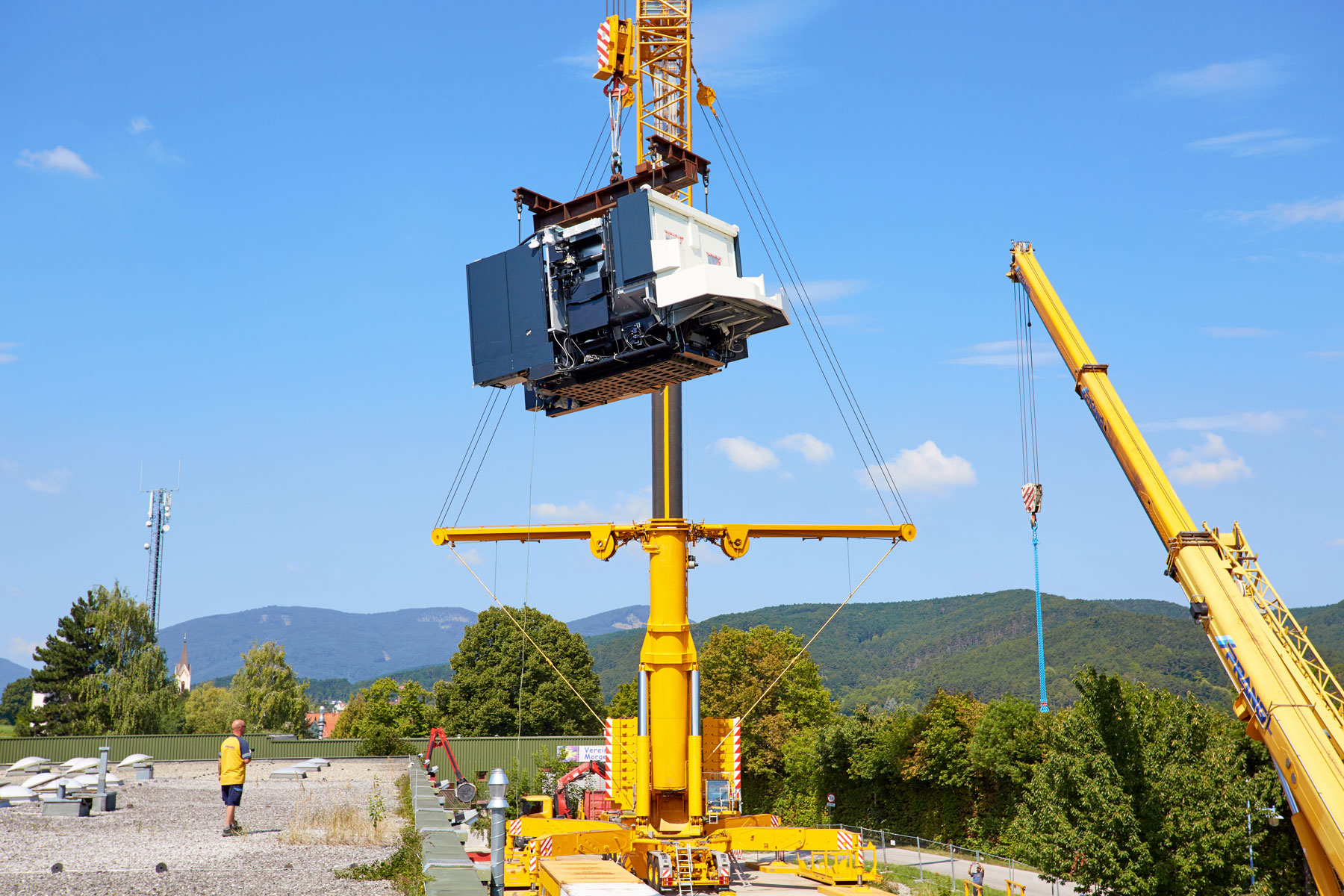 Prangl used Austria's most powerful telescopic crane
Austria's most powerful telescopic crane was set up with a system length of 93.2 metres and weighed in at a total of 422 tonnes. A precise parking space for the yellow giant and the exact position of the roof opening were vital for the application. This was all prepared by Prangl Engineering and presented to the customer for implementation. After all measures were implemented in advance, the lifting job was able to be performed without problems.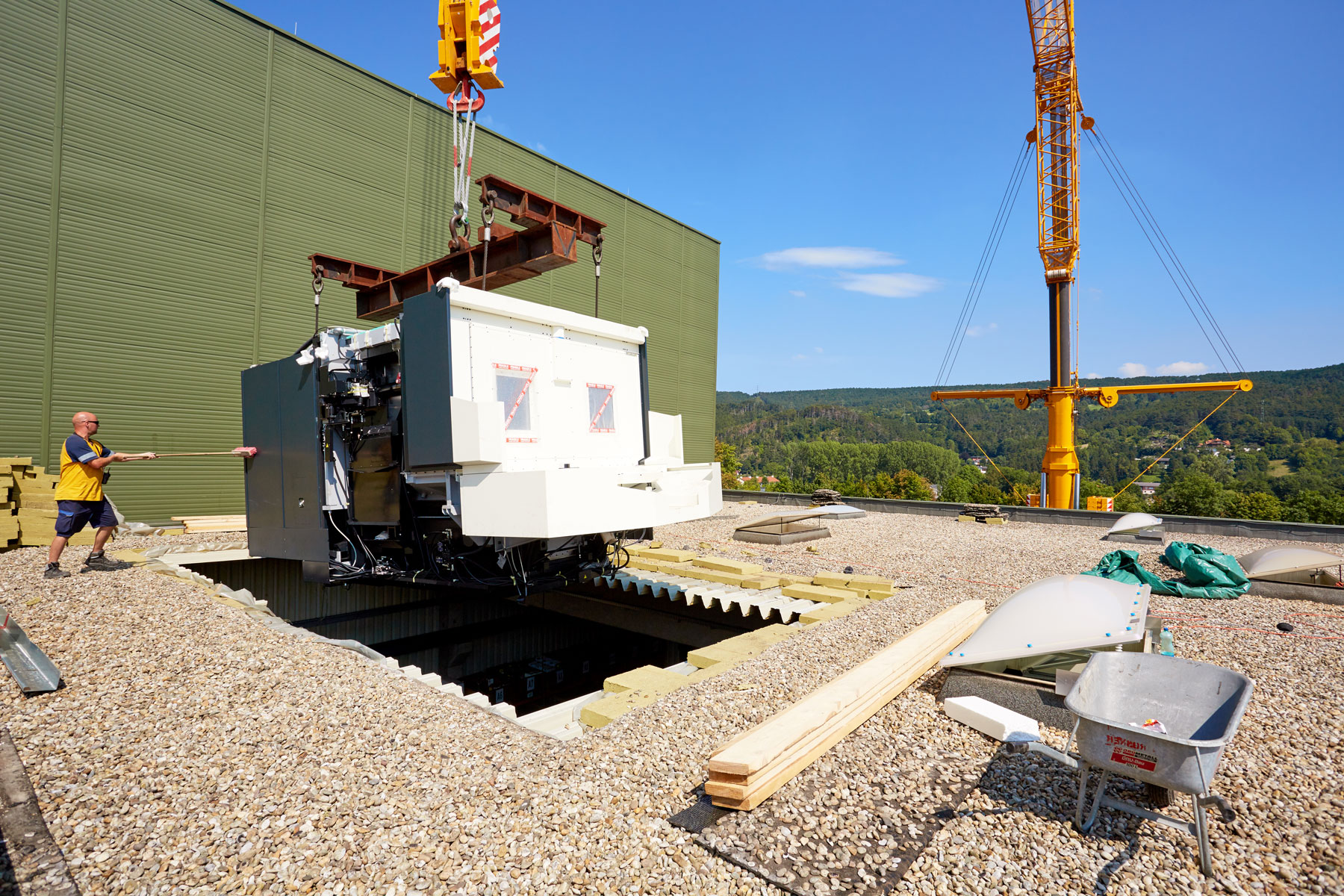 Competent performance by the PTK 1000
Due to the fixed delivery and commissioning dates, a time frame of one week was available. It was therefore clear right from the start that a quick solution would be required. This was the exact reason why the PTK 1000 was the right choice. It was able to be set up and removed quickly thanks to its strong boom system. Any other crane technology would have required much more mobility time and would therefore not have been doable.