January 2021
Repowering
The other way round! This time Prangl is not involved in the construction, but in the dismantling of a wind farm.
Date:
12.01.2021 – 15.03.2021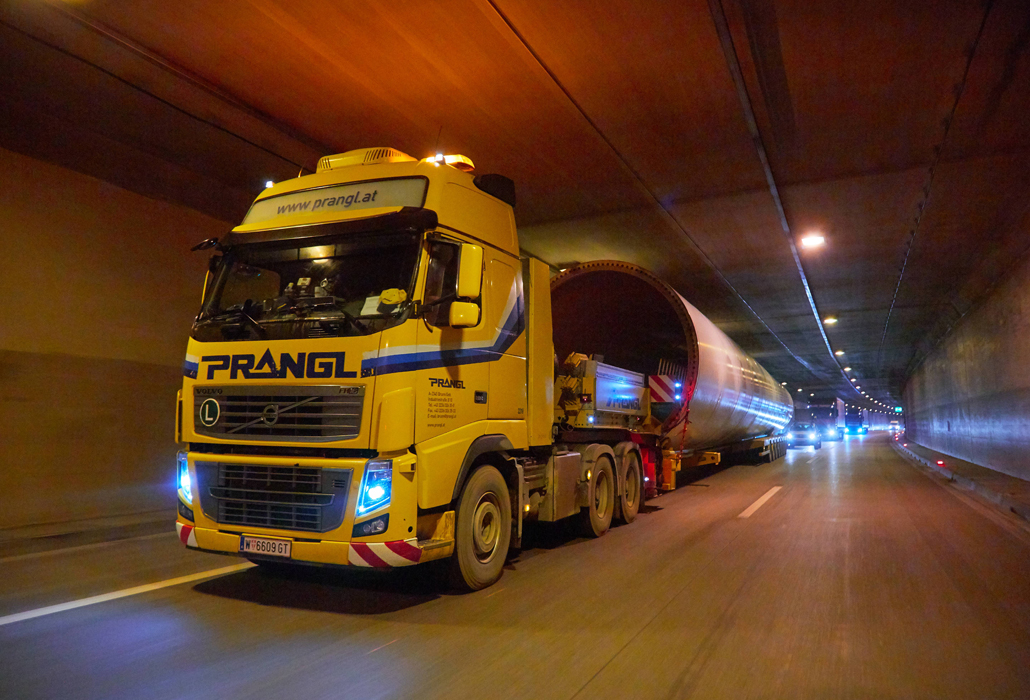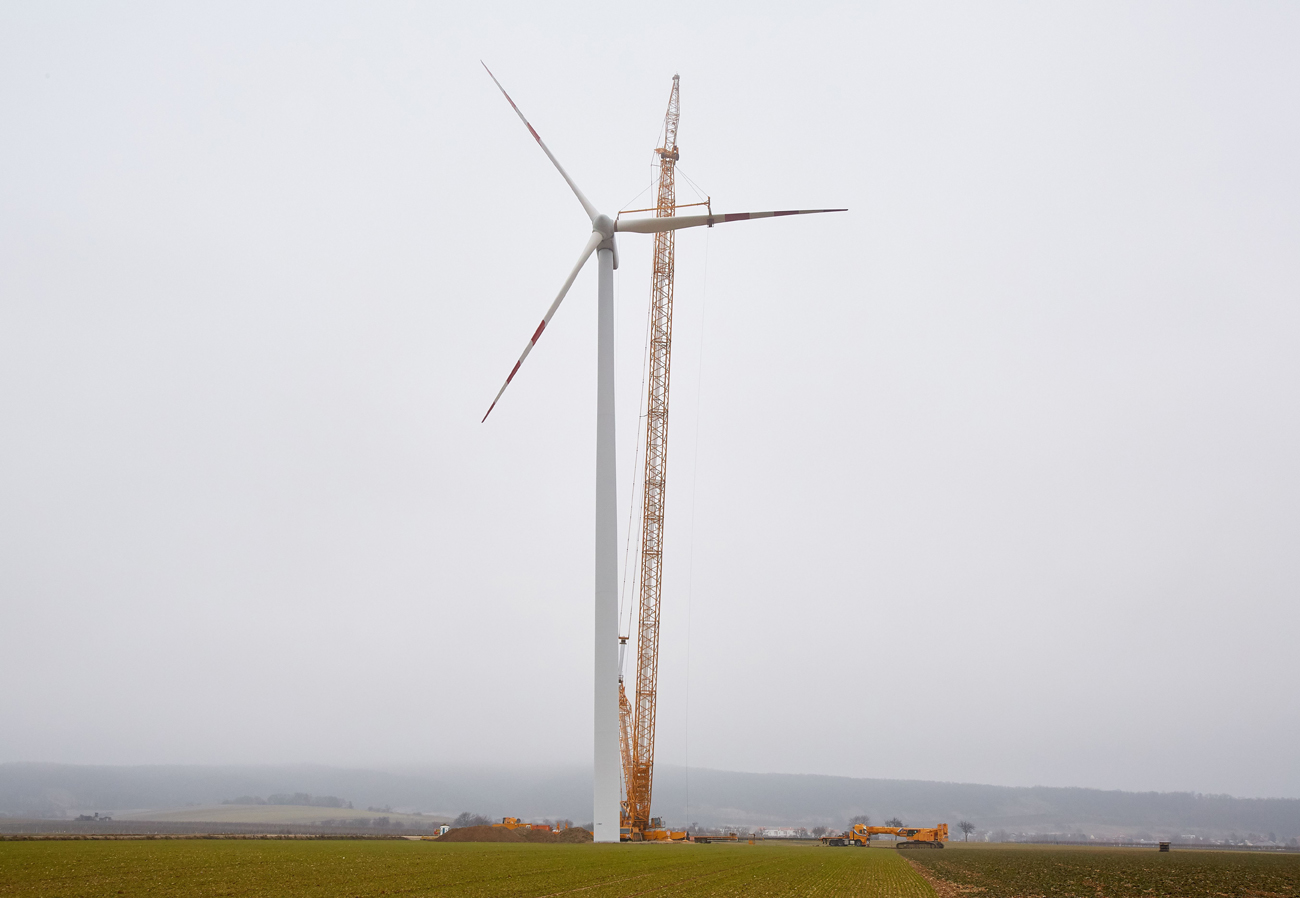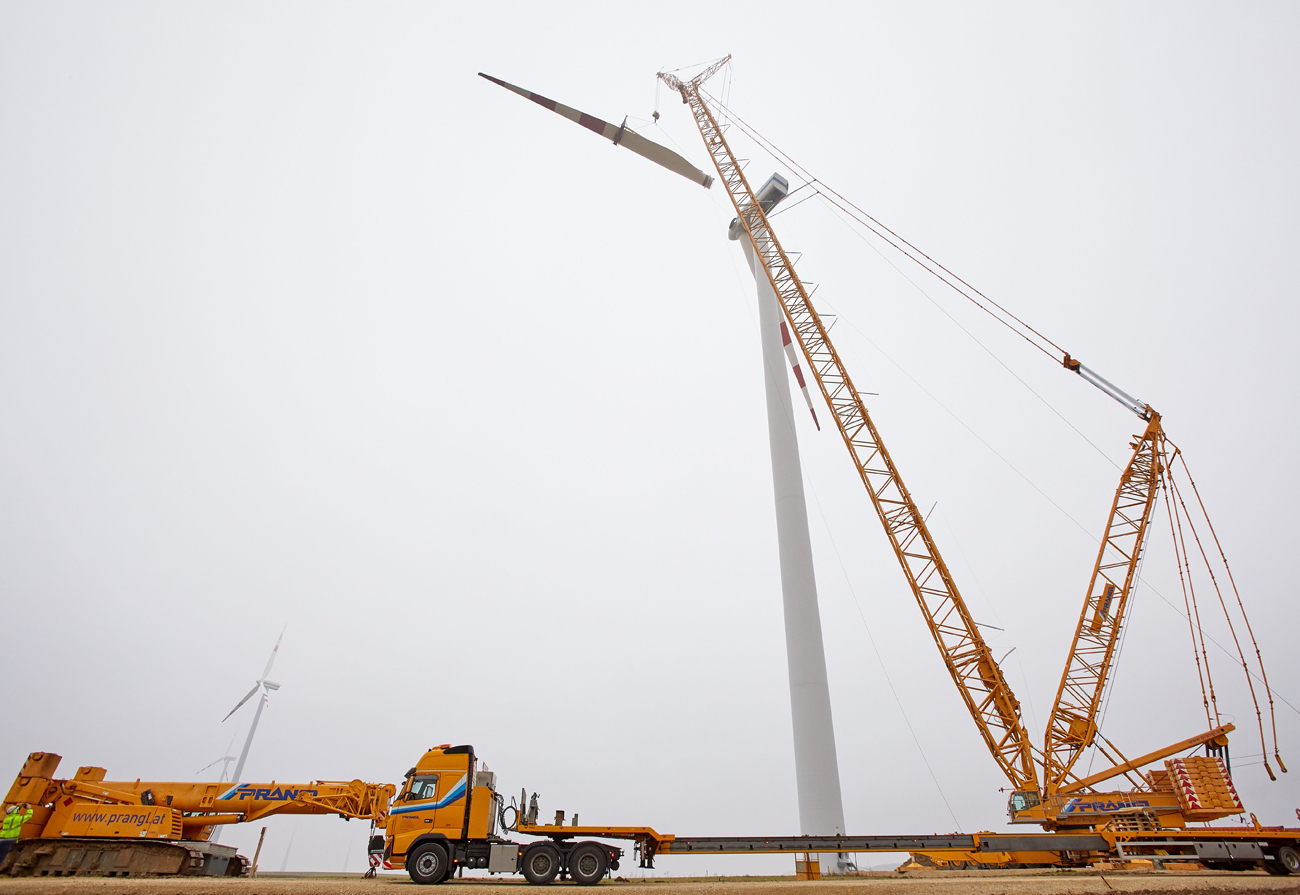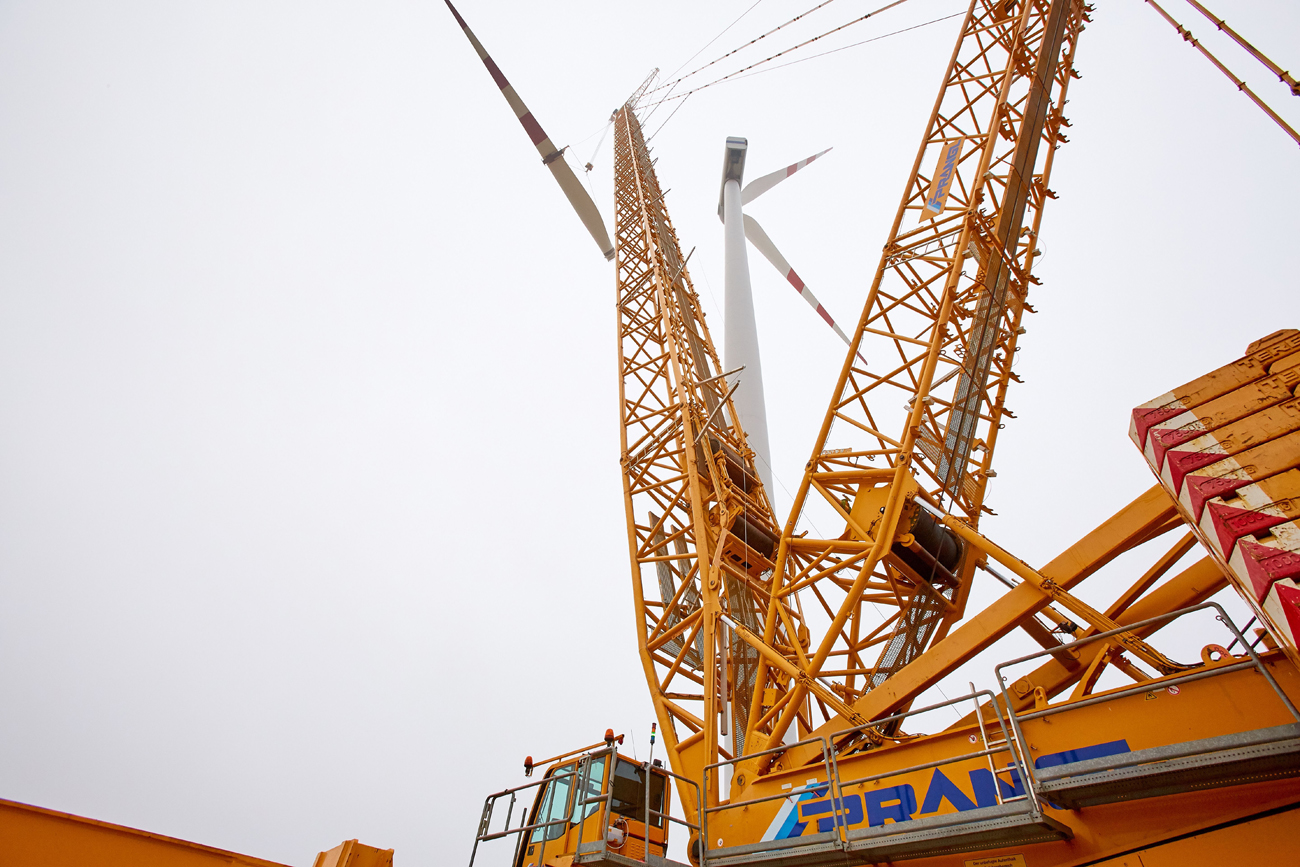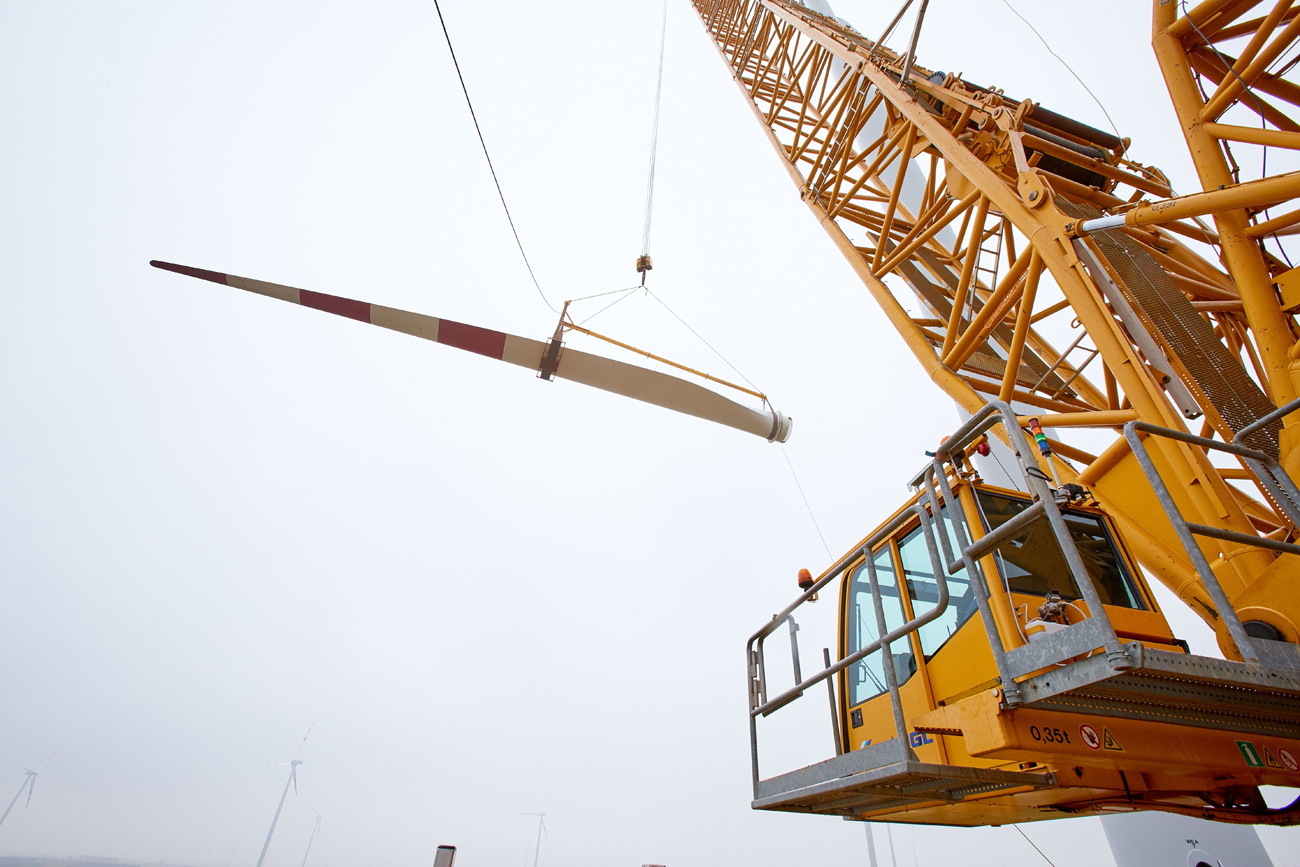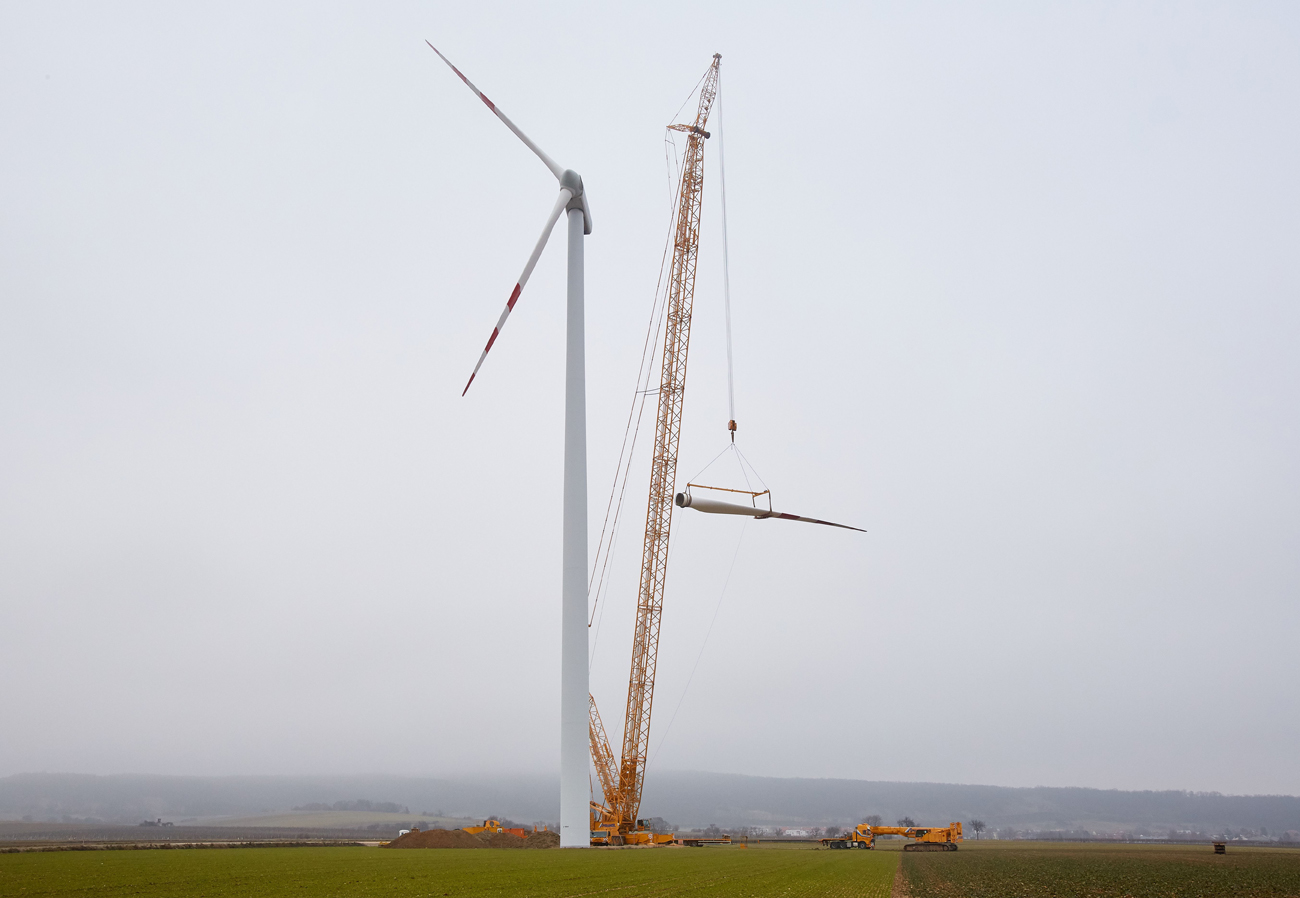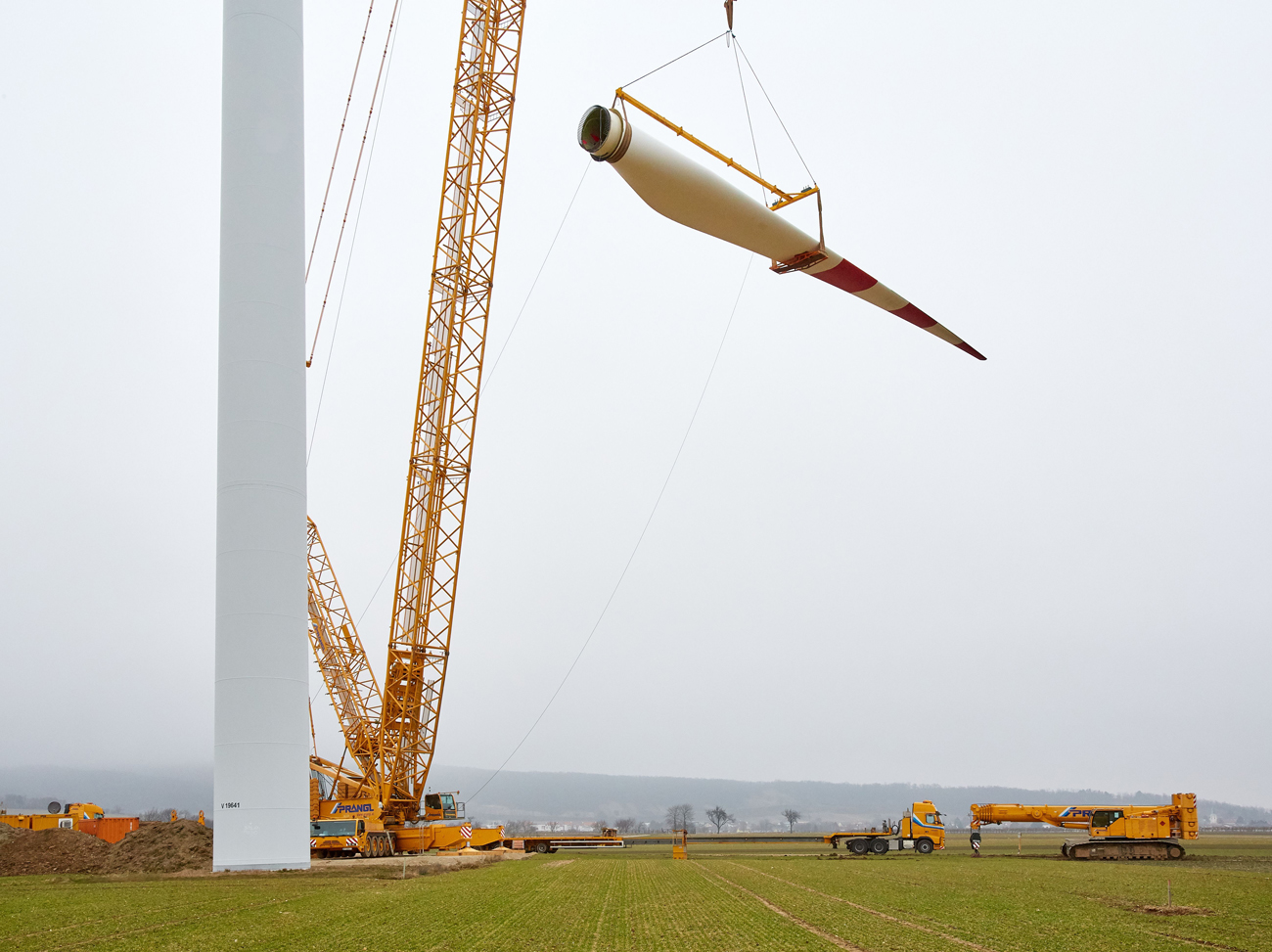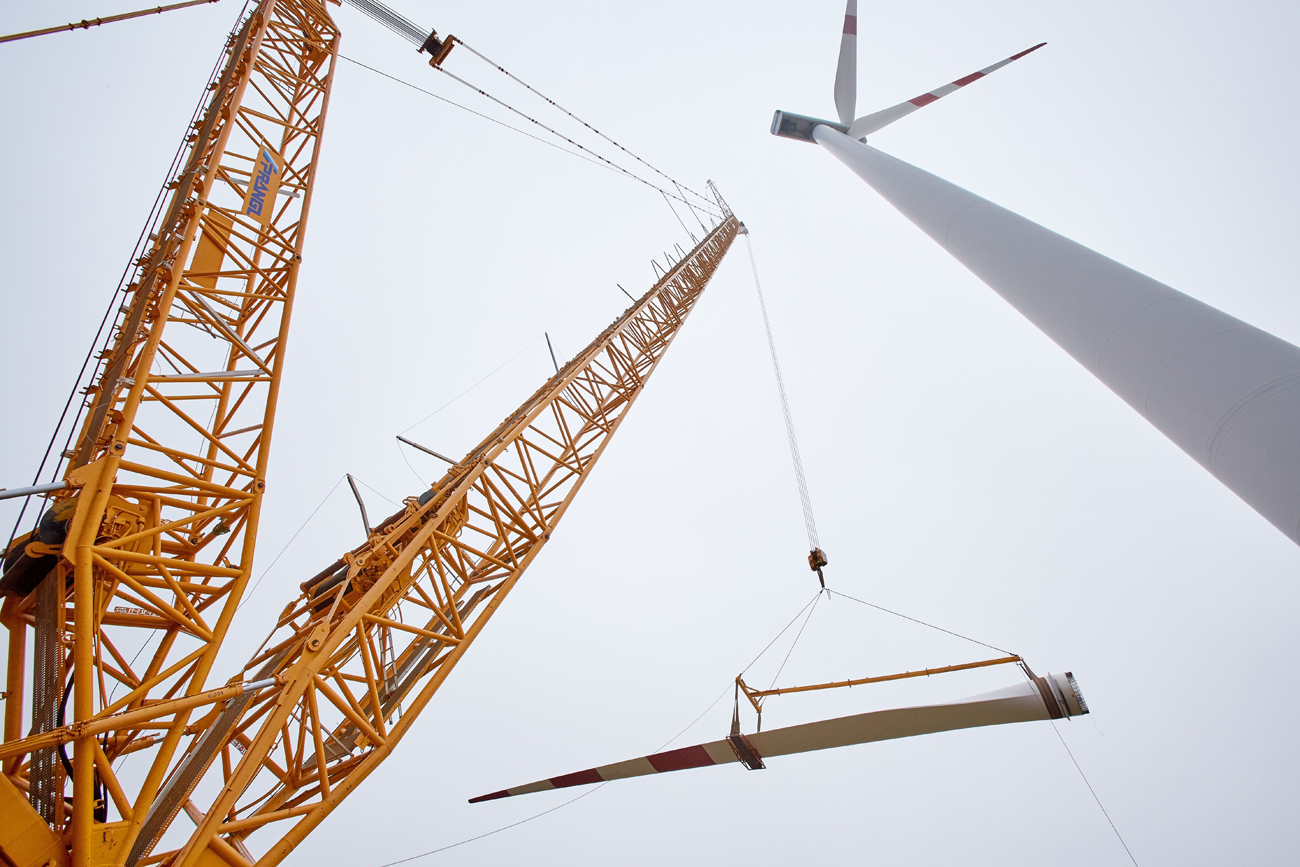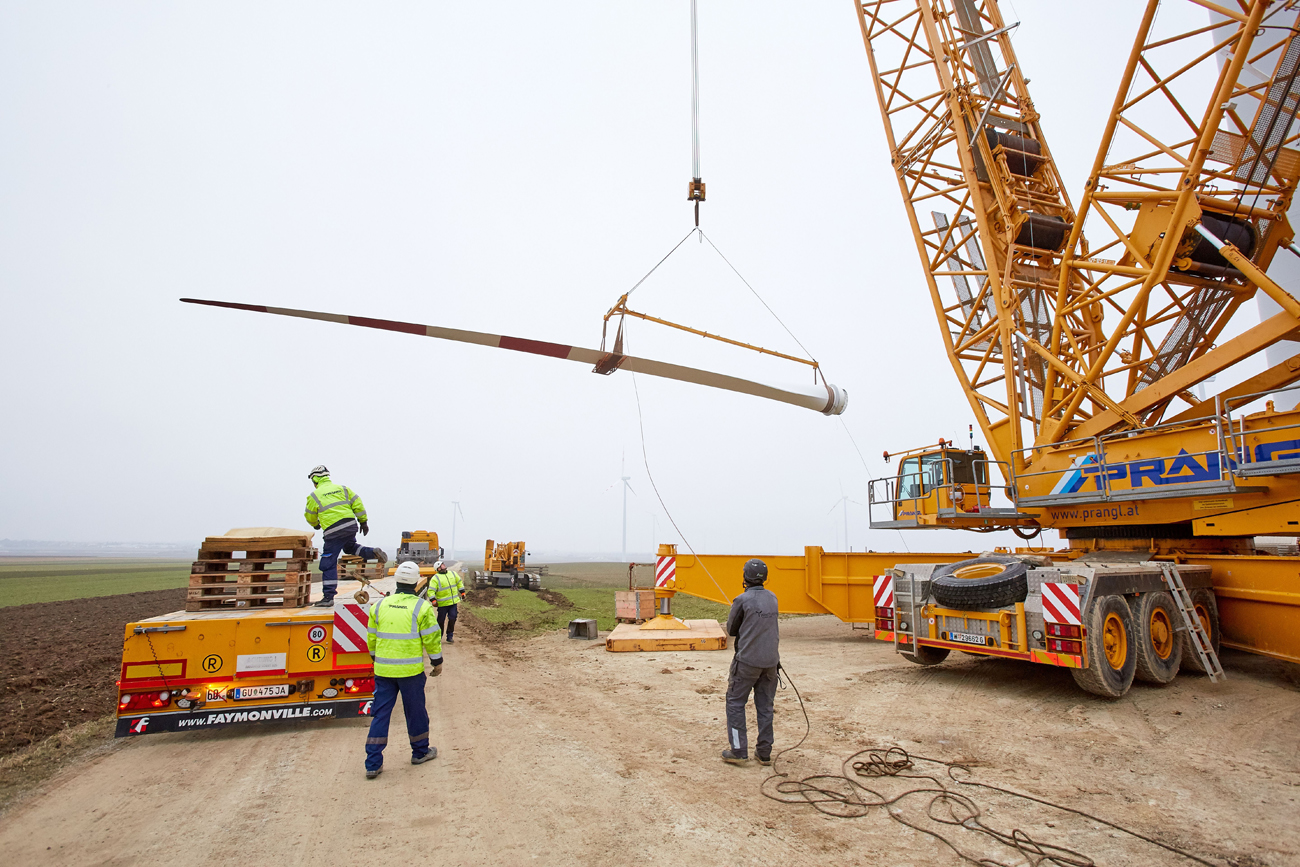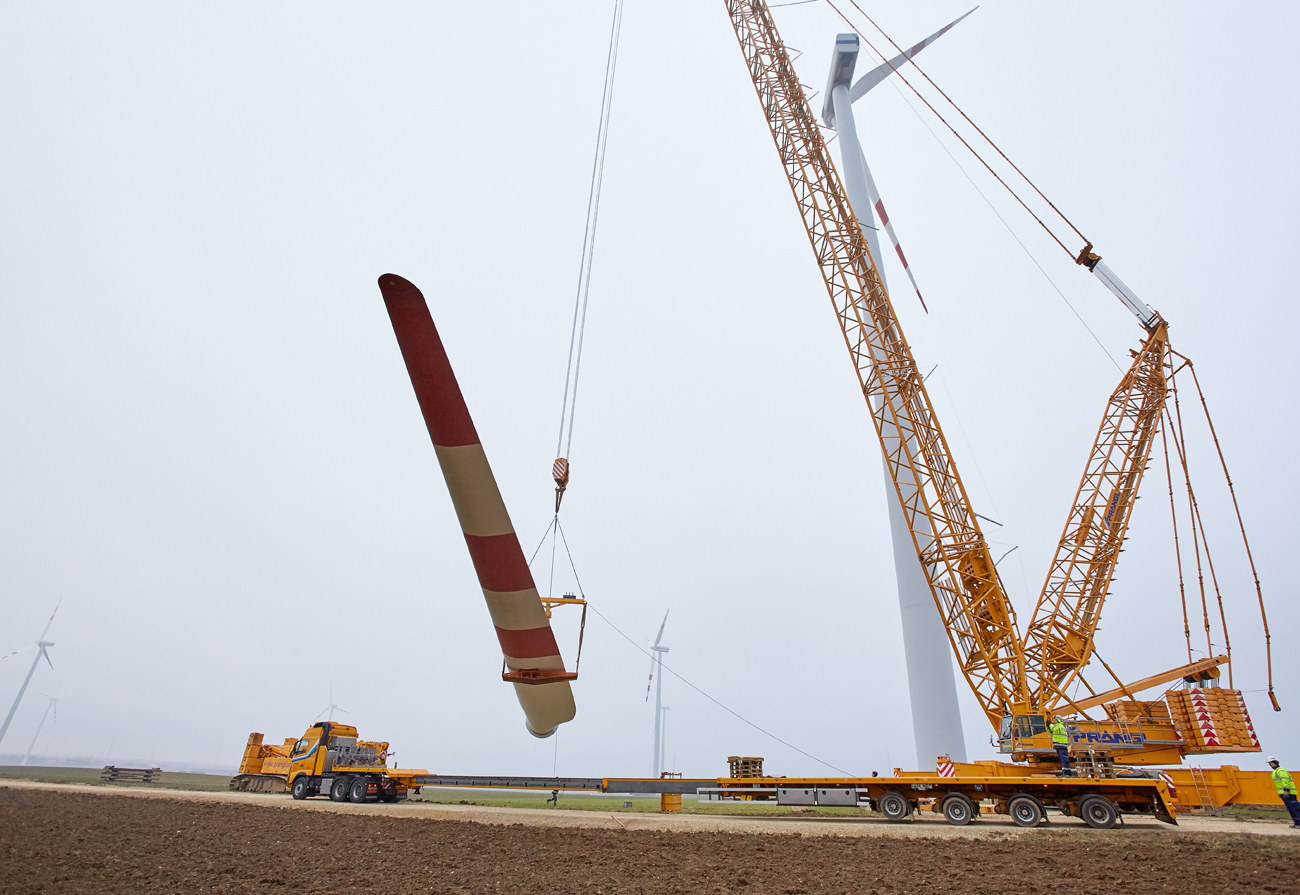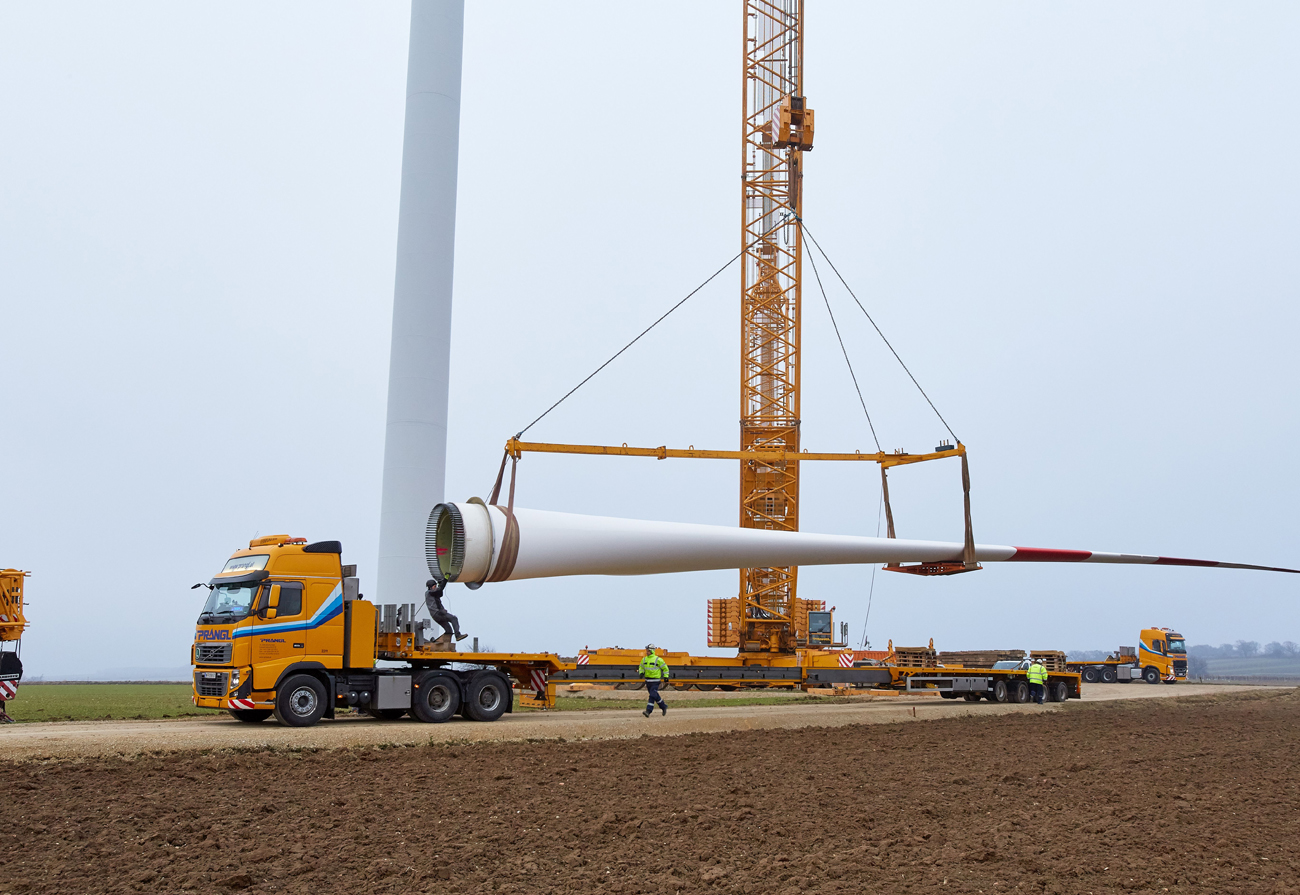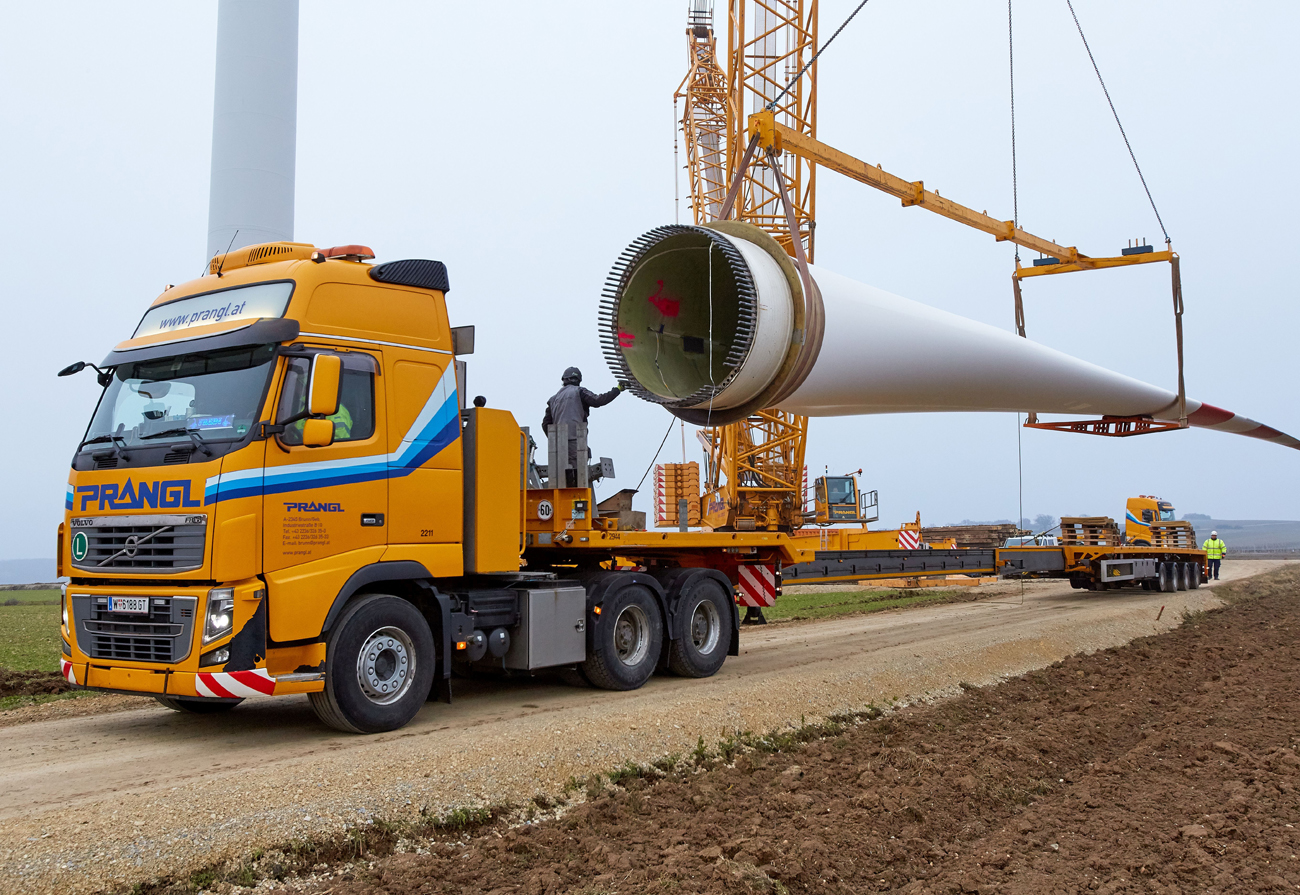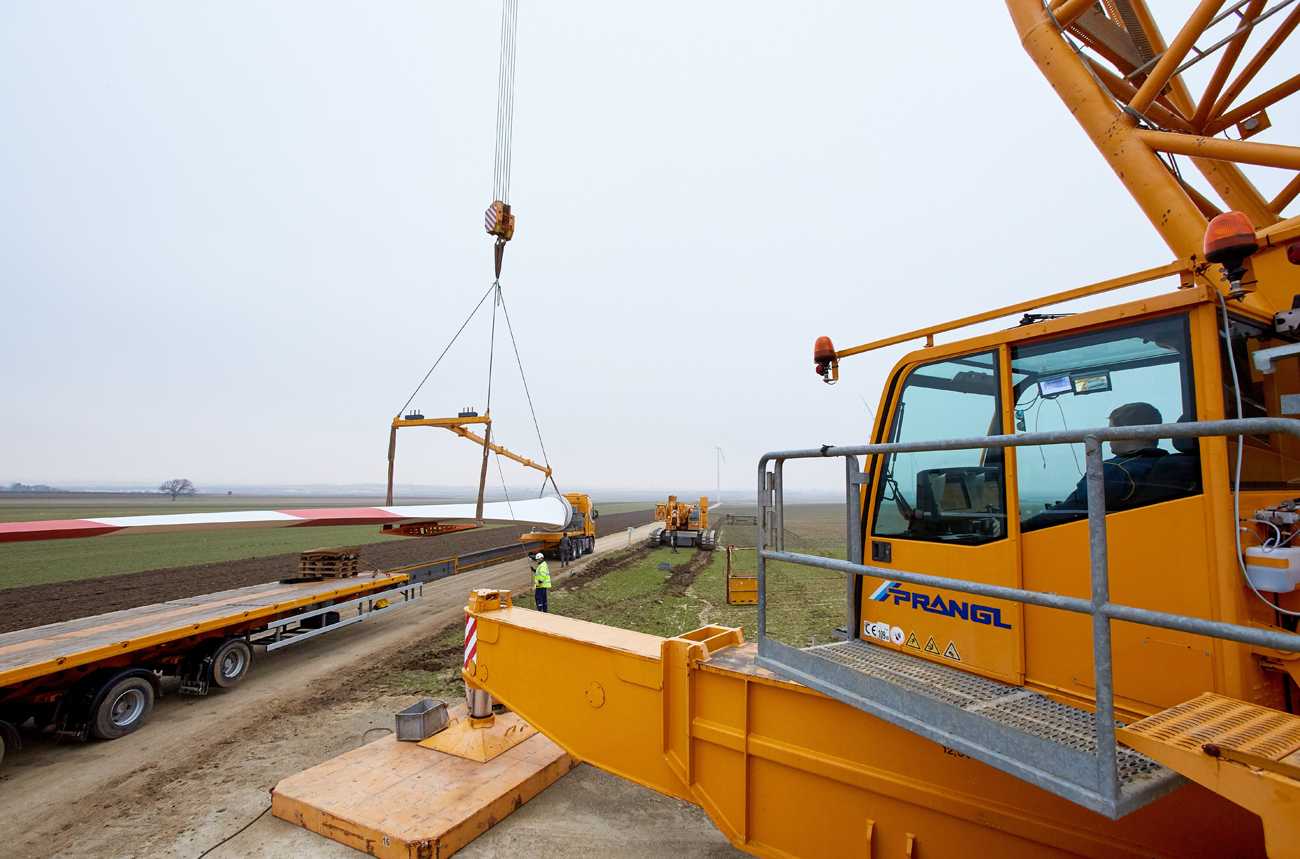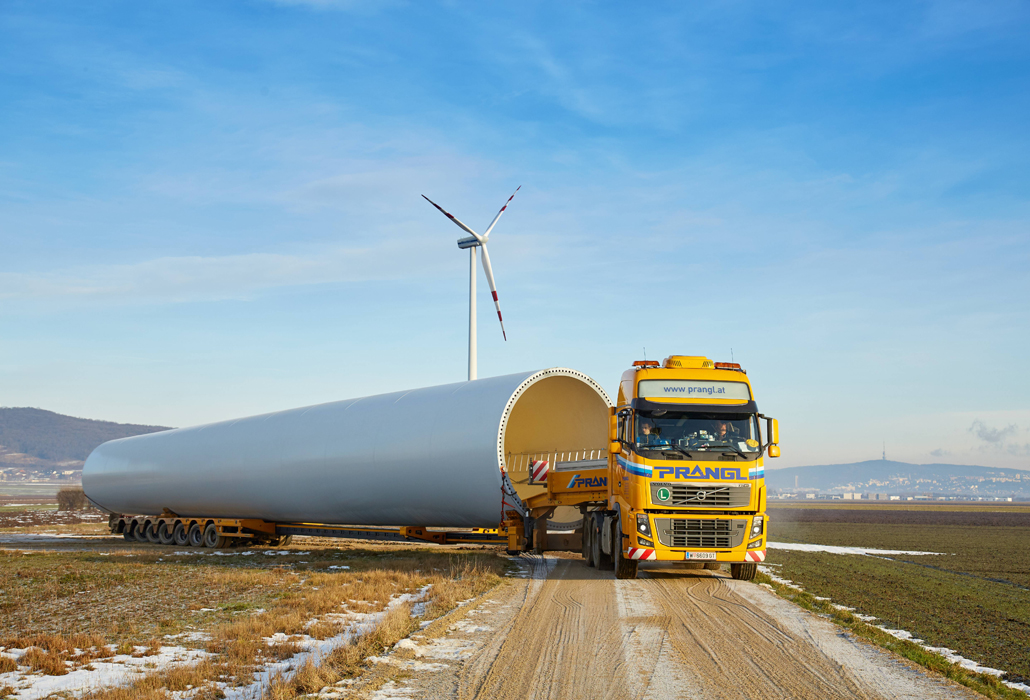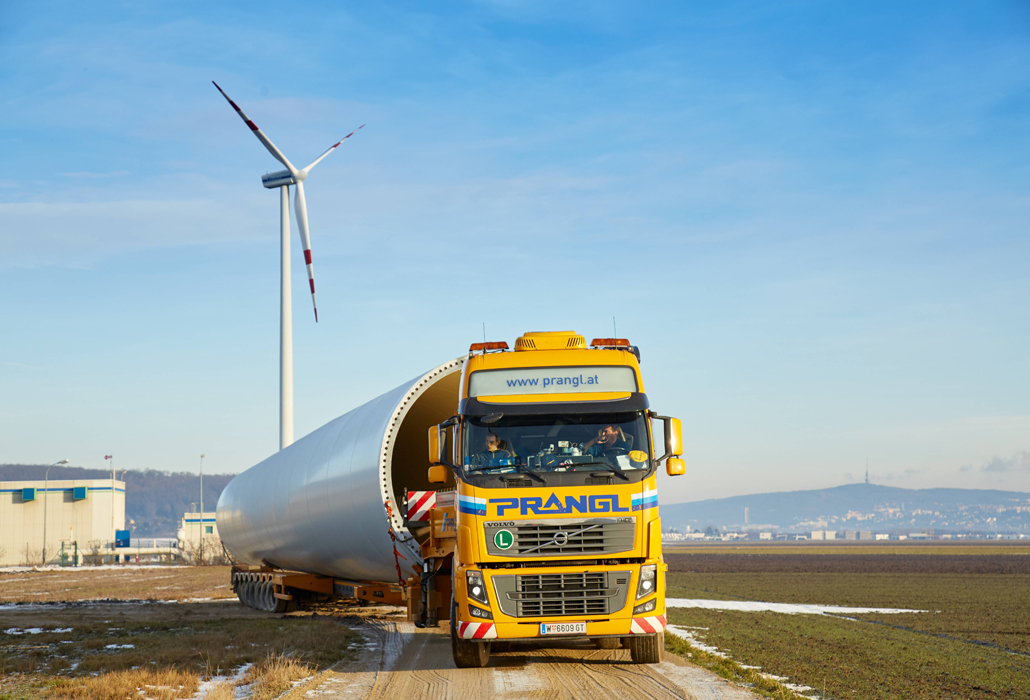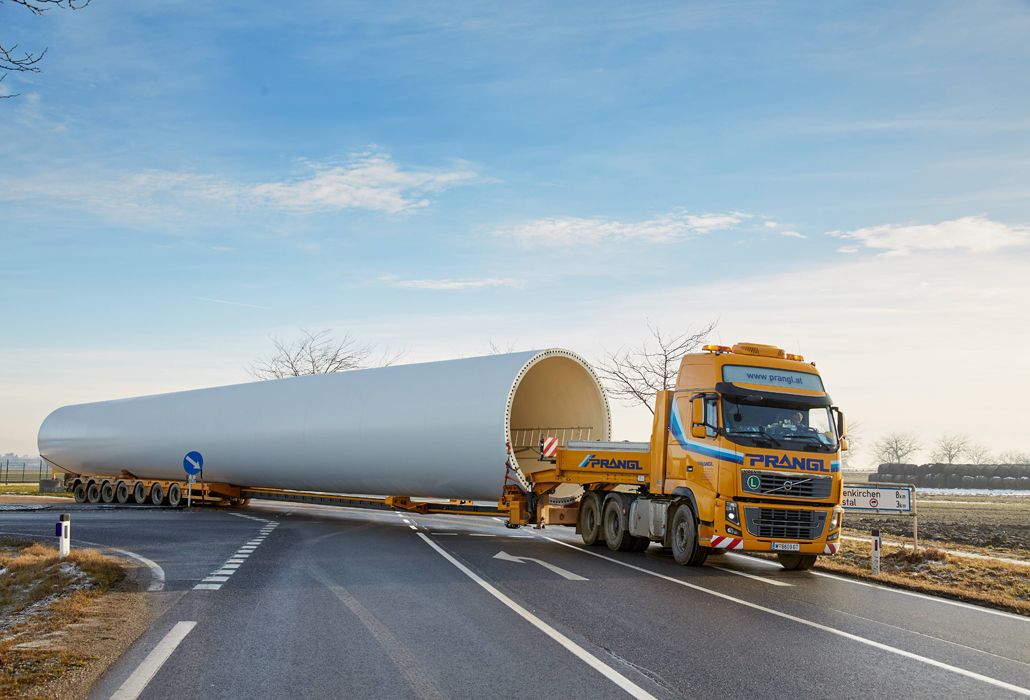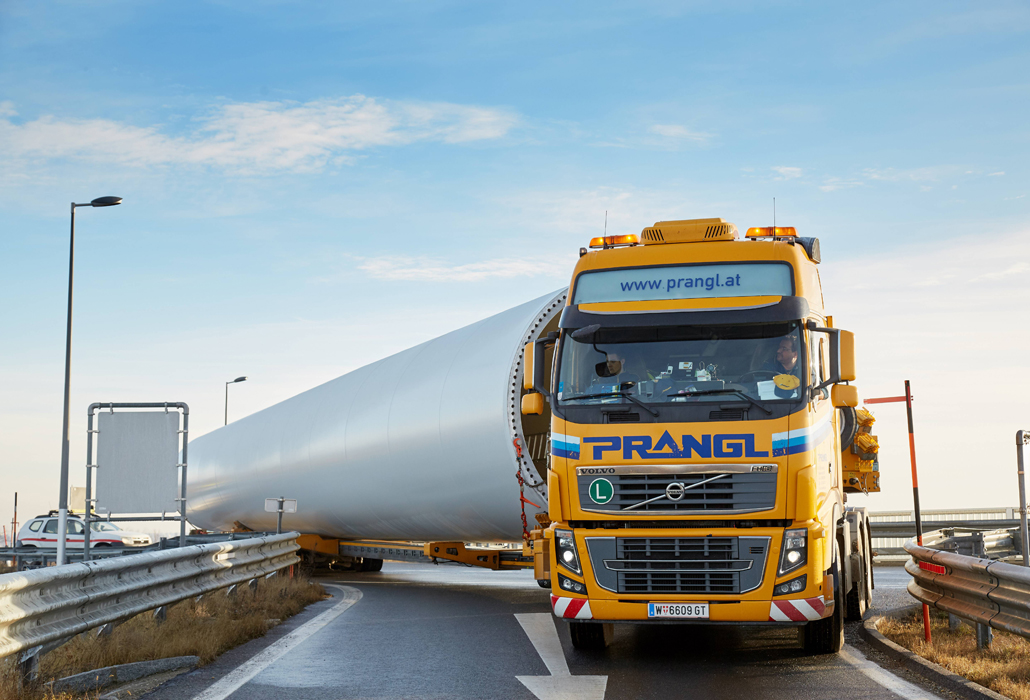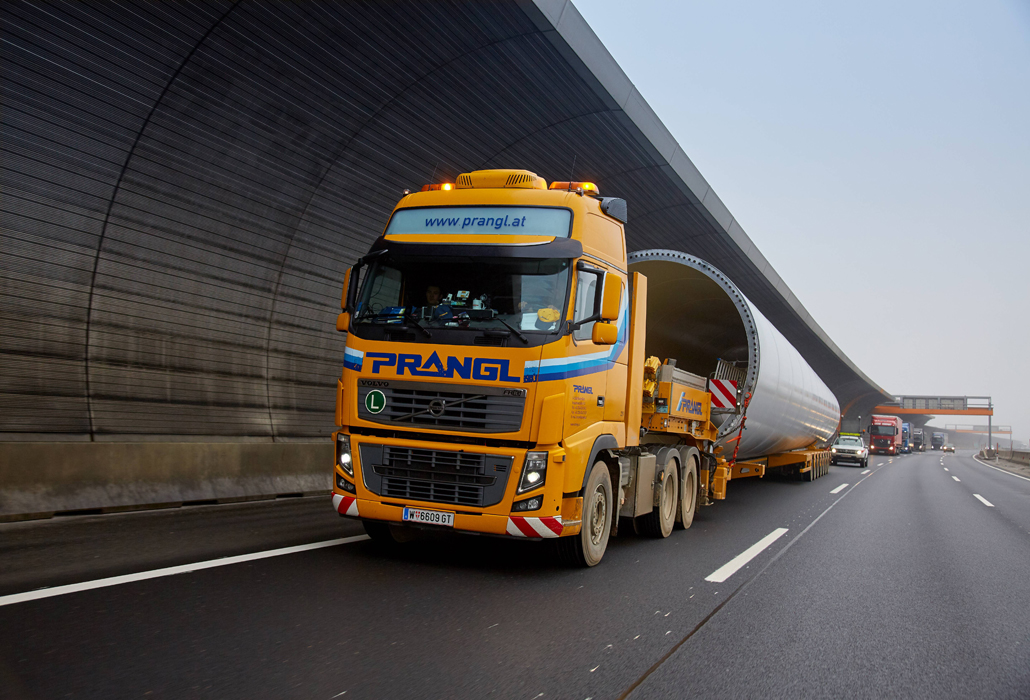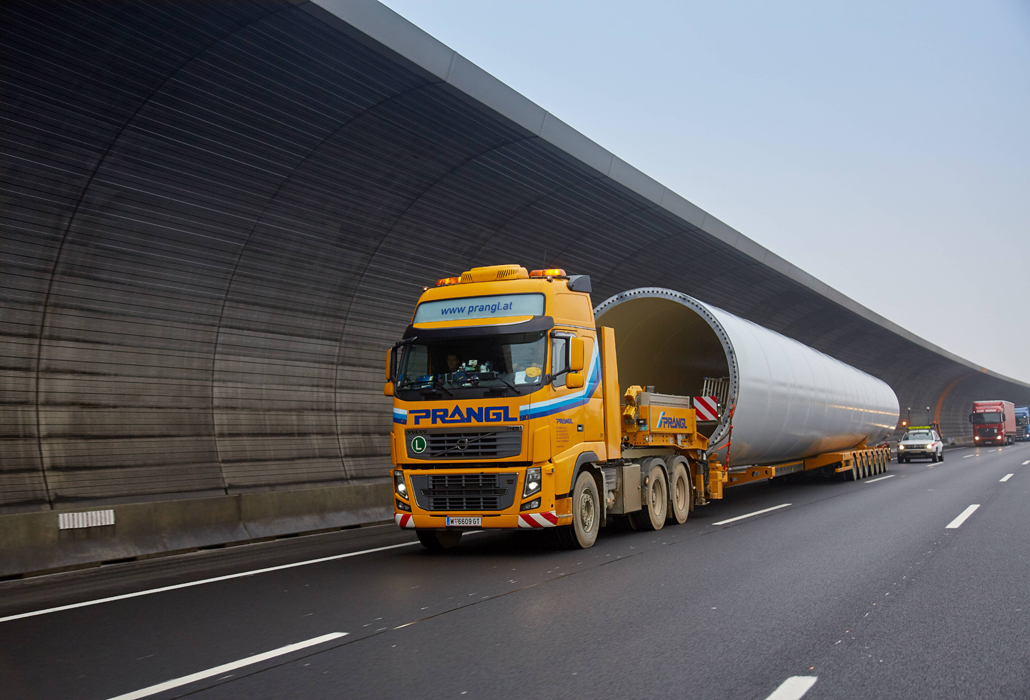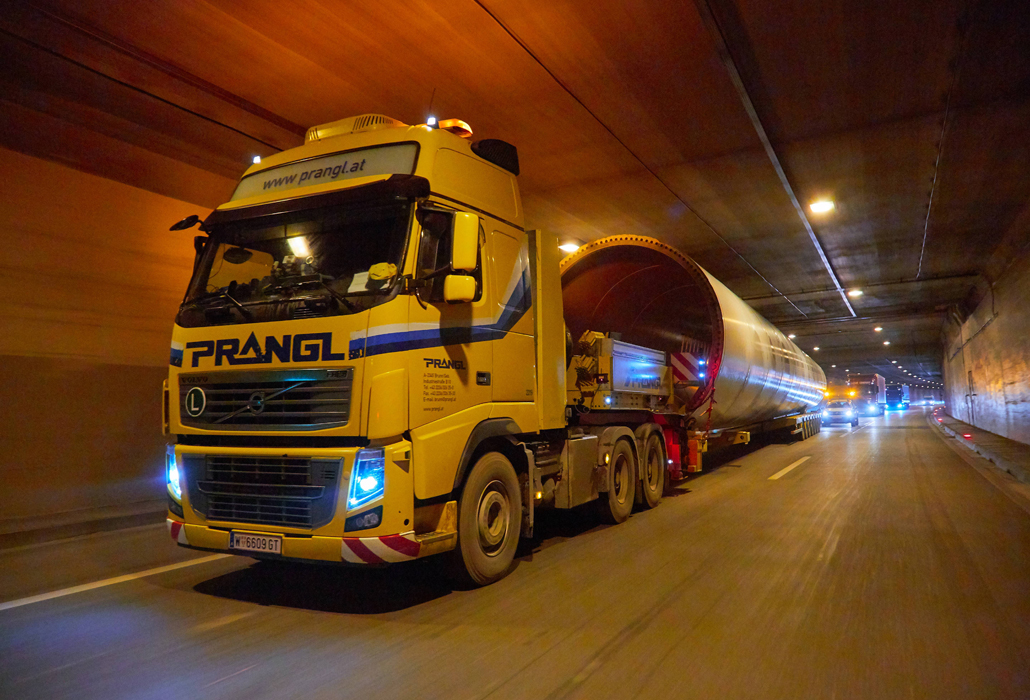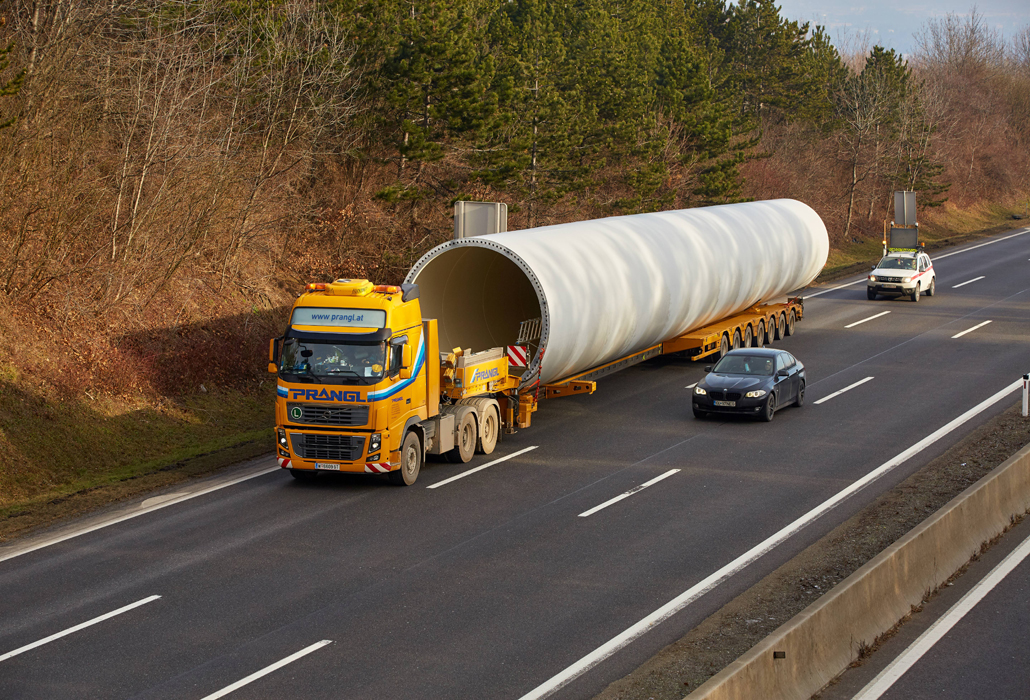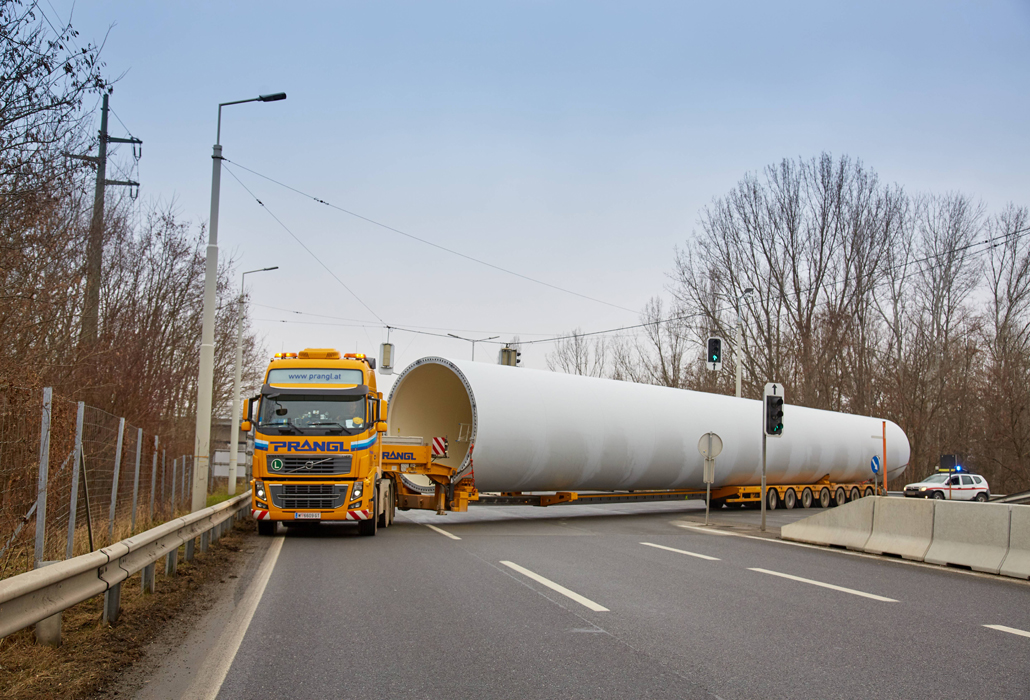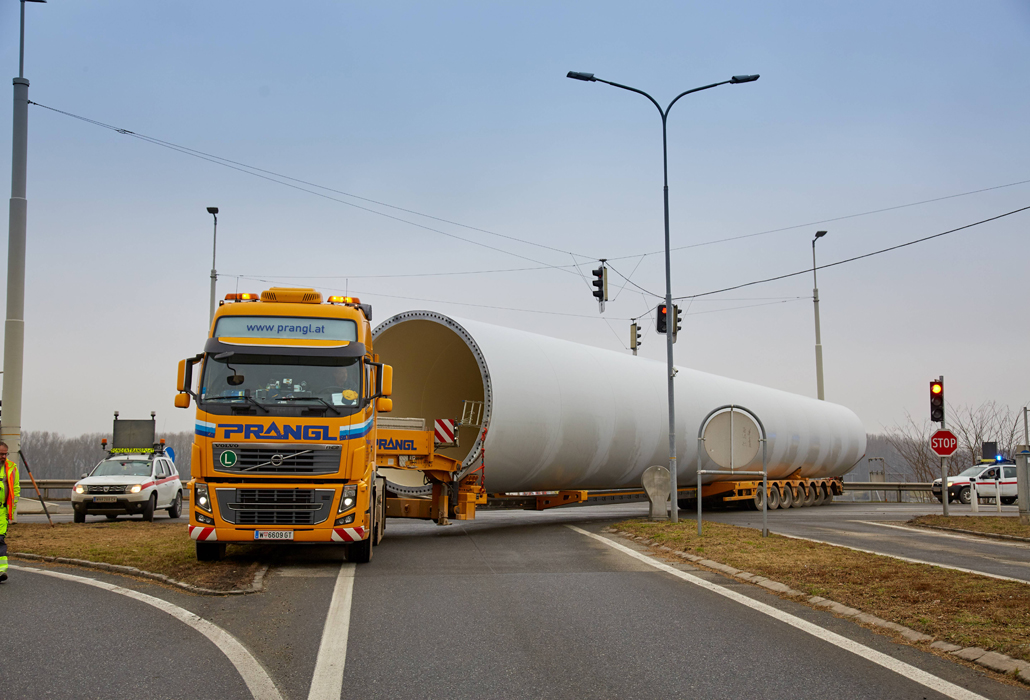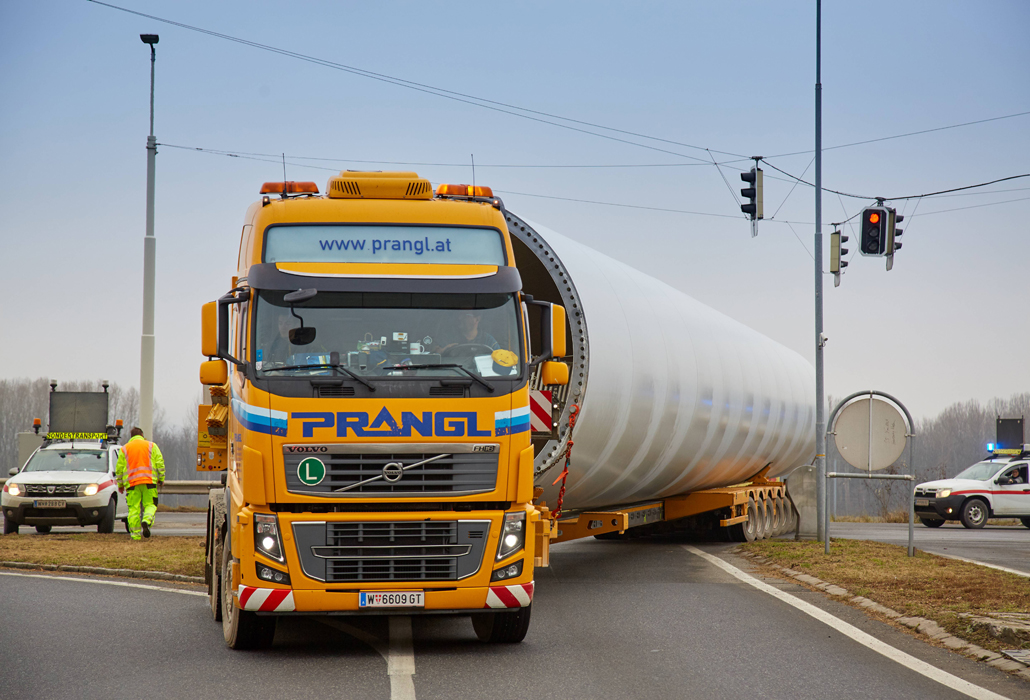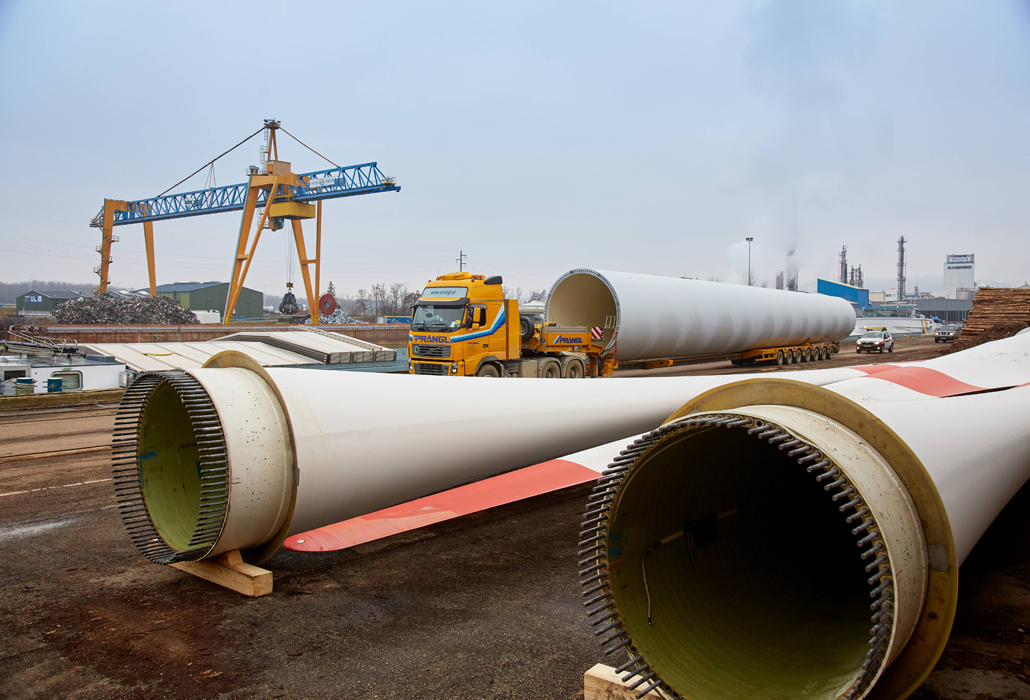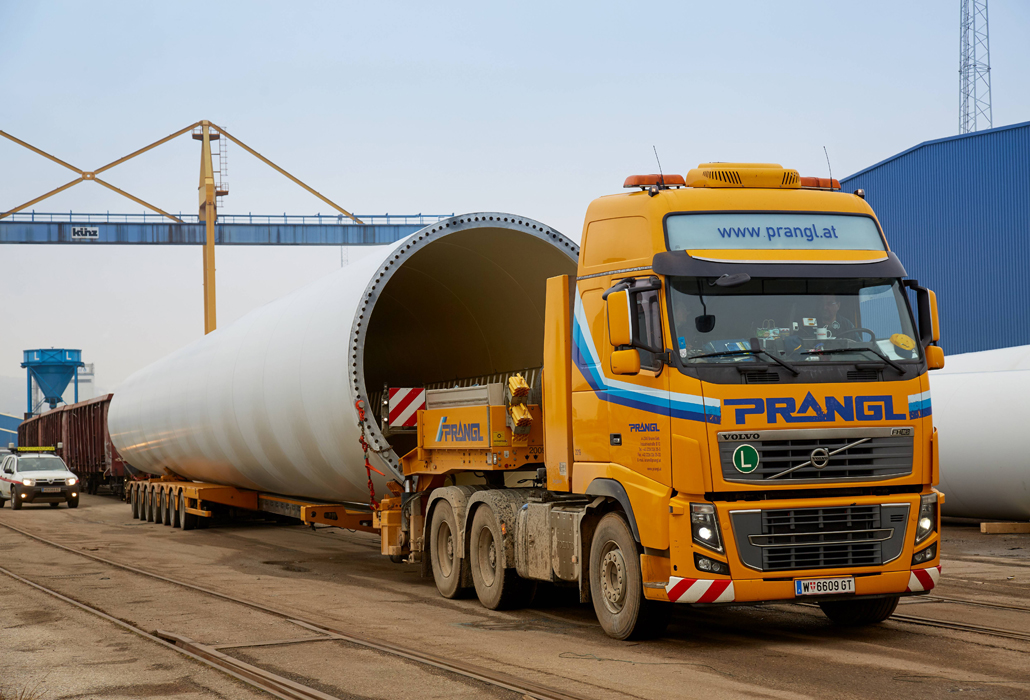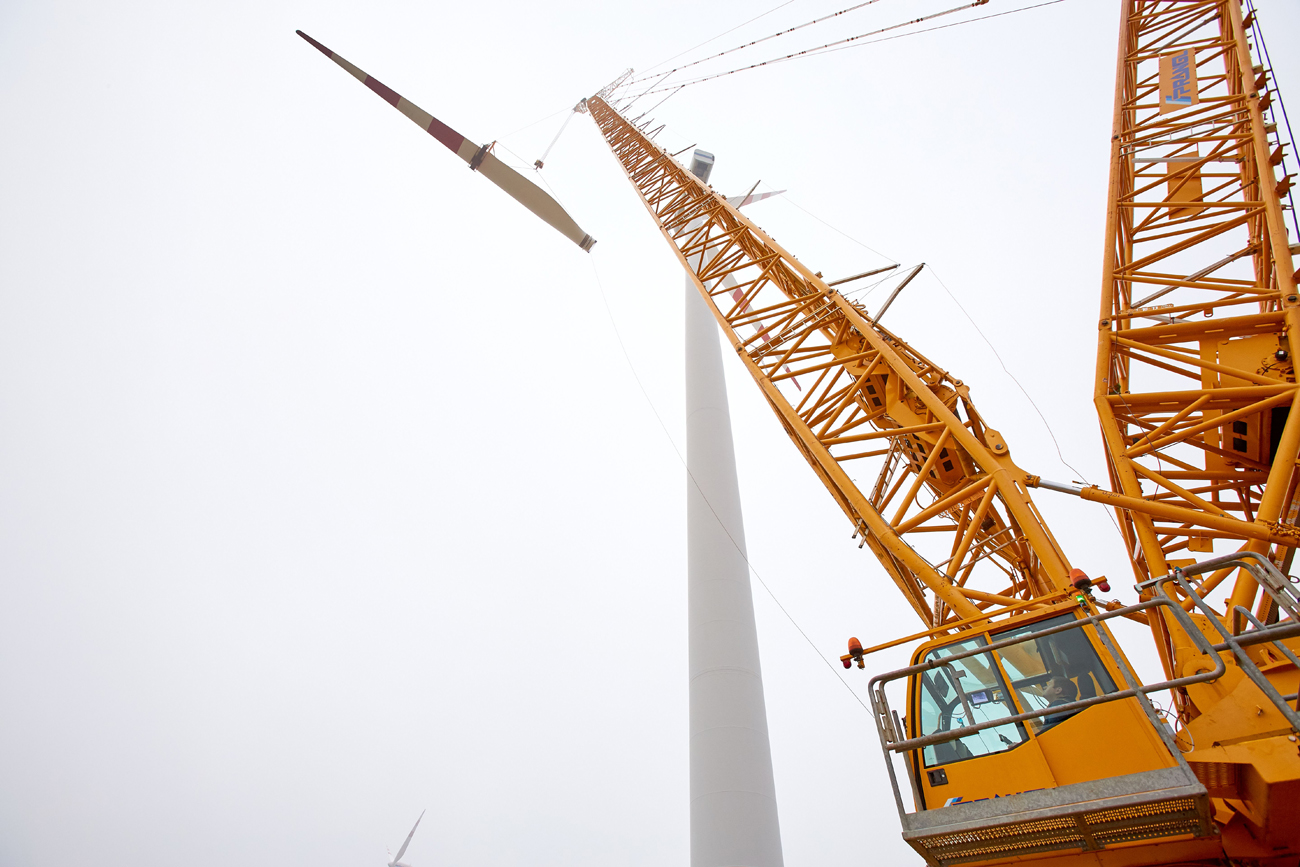 The challenge
Repowering
The term "repowering" refers to the complete replacement of older wind turbines with modern, more powerful models. As with the initial installation, this also requires experts who know their trade. Due to their decades of experience, Prangl is such a reliable partner!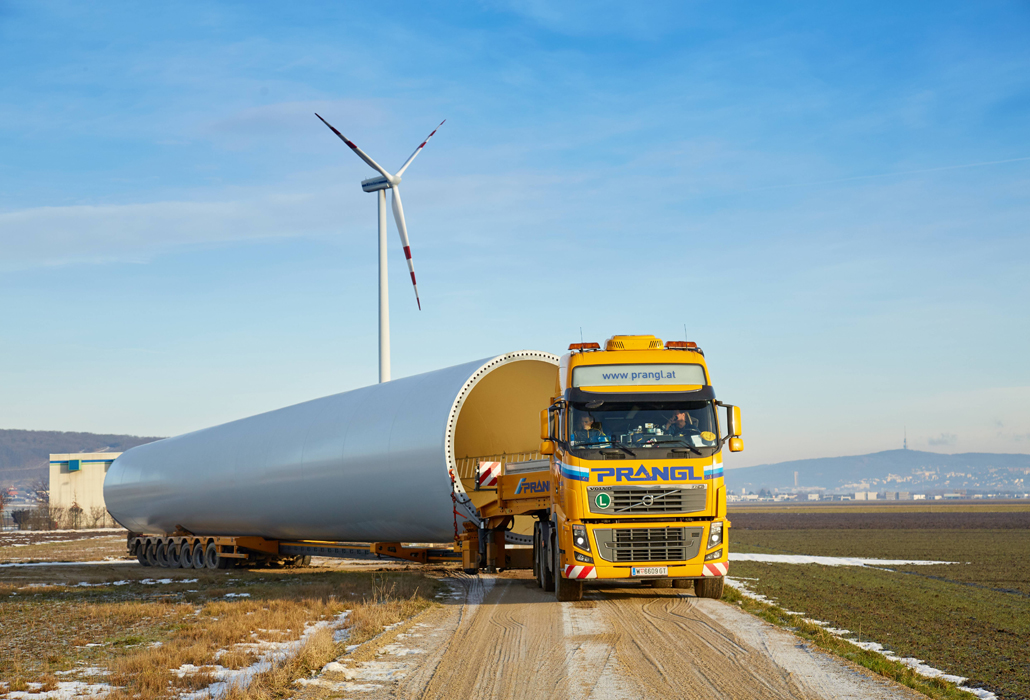 One stop shopping
The Prangl team is confronted with new challenges every day. The topic of "repowering" is still a very new one in Austria, but will gain in importance in the coming years. Due to its internationally recognised expertise in wind energy, Prangl is also a reliable partner for repowering. What is special about this project is that Prangl can implement its one-stop shop concept perfectly and offer the customer the entire logistics chain (large crane, heavy duty transportation, intermediate storage and manipulation).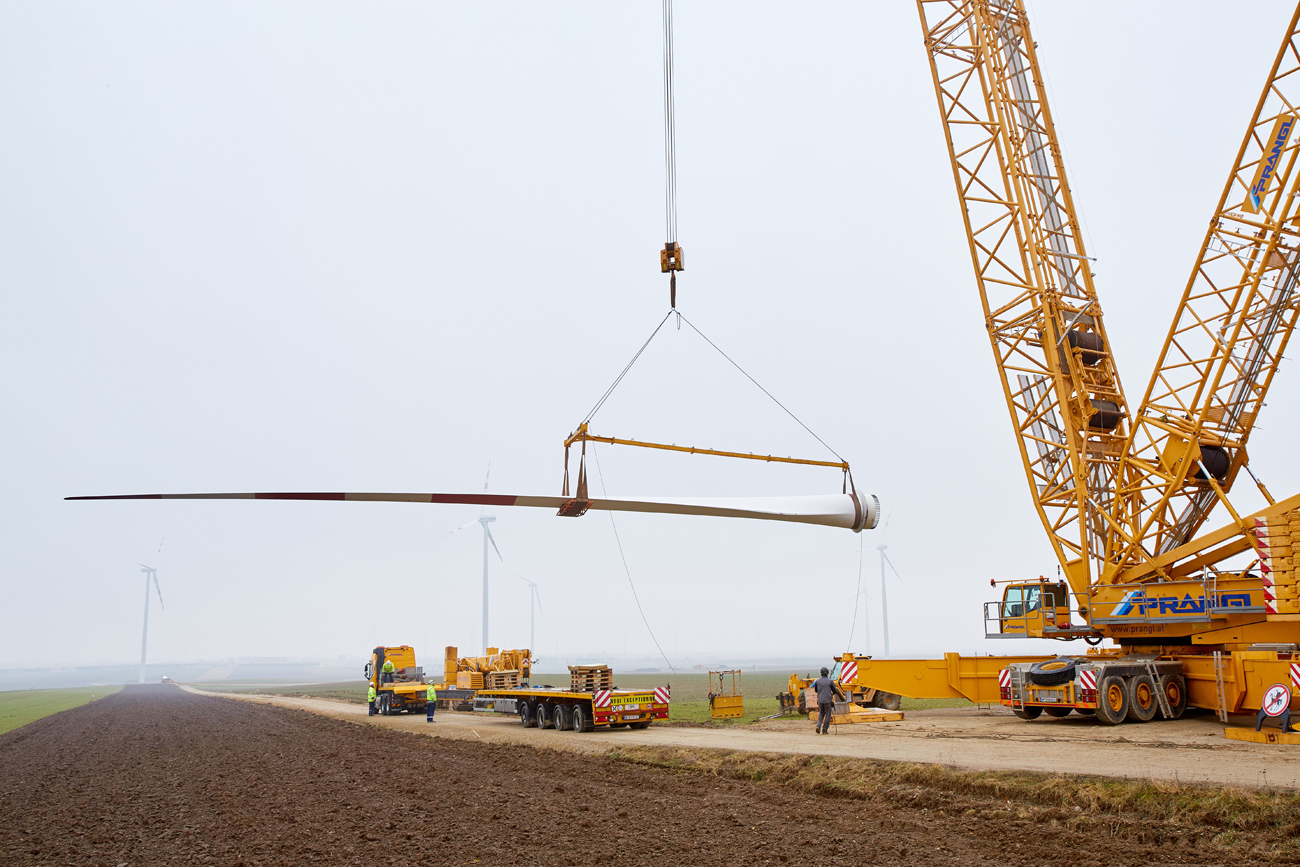 Direct transshipment
Nine of the ten aging wind turbines have a hub height of 100 metres, one even 105 metres. The repowering process was planned in such a way that the old turbines are dismantled into their individual parts (rotor blades, hub, nacelle and tower sections). To be cost and time efficient, the components are loaded directly onto the heavy duty transportation equipment using a 600 tonne lattice boom crane. The yellow giant, which is 126 metres long, weighs a total of 578 tonnes. The heaviest lift is the nacelle with 70 tonnes.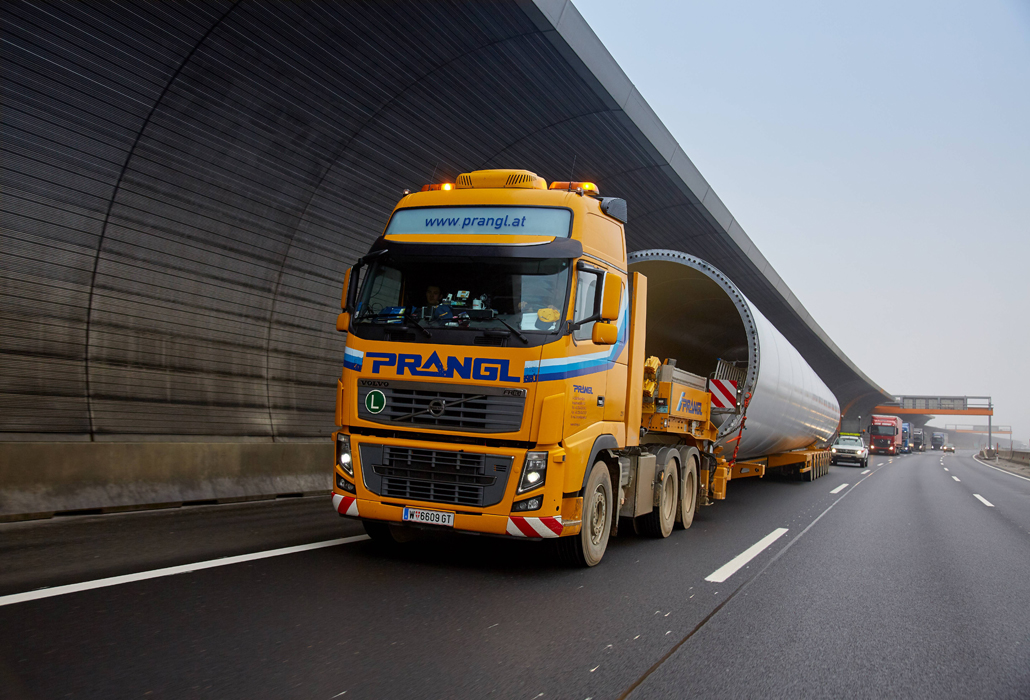 Transportation and warehouse logistics
Due to the confined space on site, a flexible mobile crane setup had to be chosen that is quick to convert. However, the heavy transport equipment also has to be ready for the tight schedule. The dismantled wind turbines will be reassembled in Kazakhstan, which is why they will be transported piece by piece from the construction site to the Danube pile in Krems for interim storage. An impressively large contingent from the Prangl establishment will be deployed for this: Wing transport device, pipe adapter, heavy-duty combinations, vessel decks, etc.