November 2016
Steel towers
Prangl's heavy duty transportation equipment was once again working for the wind energy industry.
Date:
October 2016 – November 2016
Sales:
Andreas Schneider
Roberto Giuffrida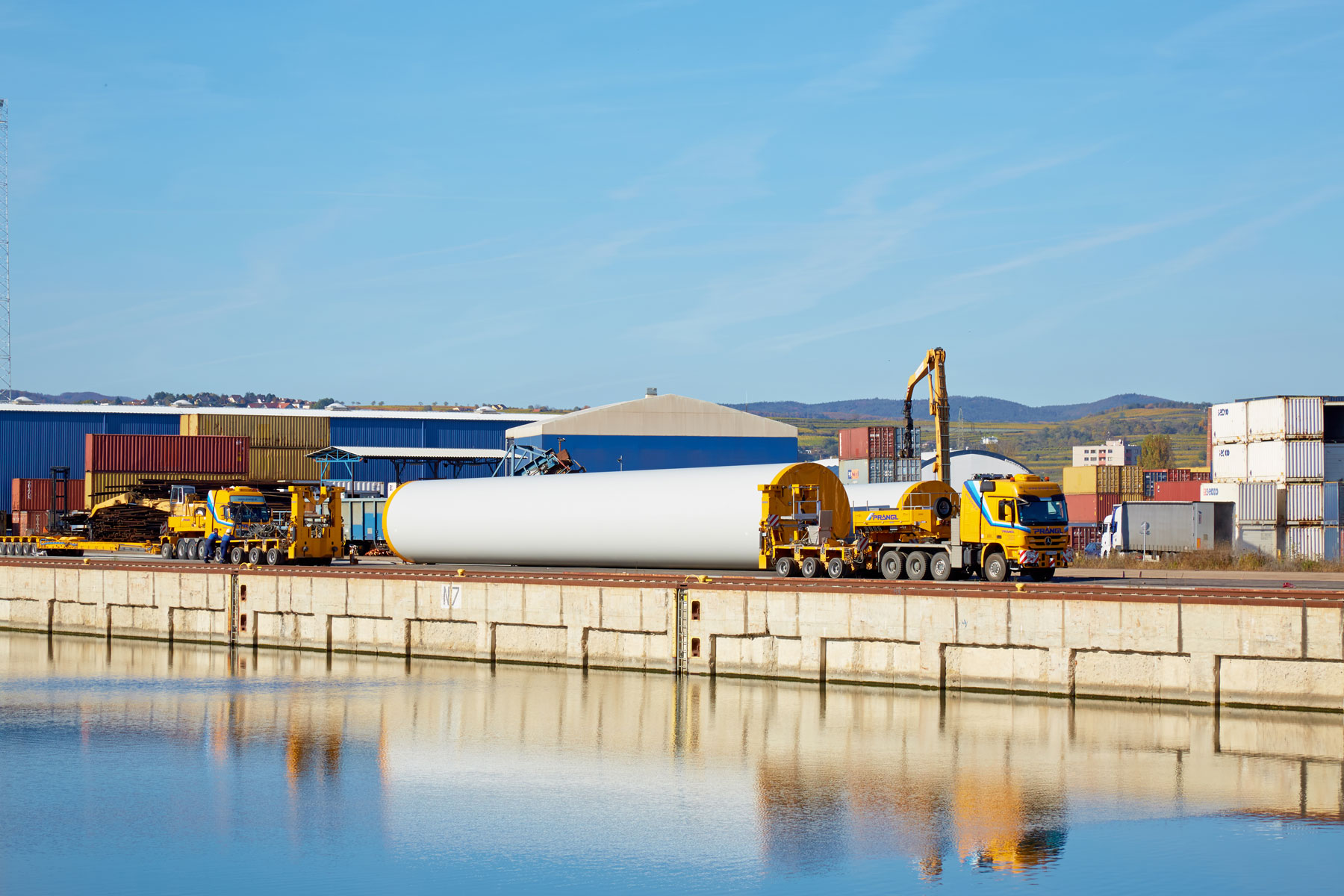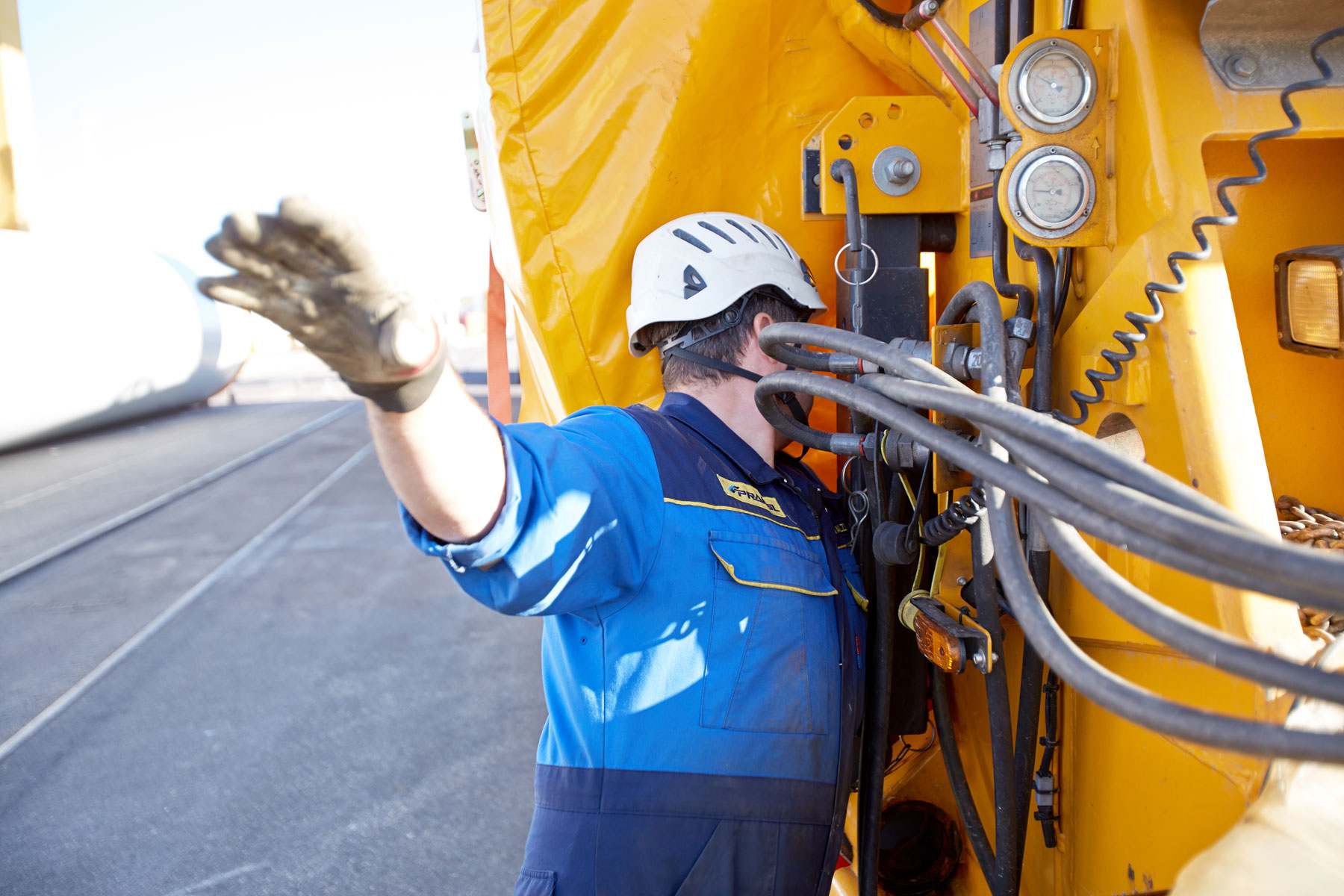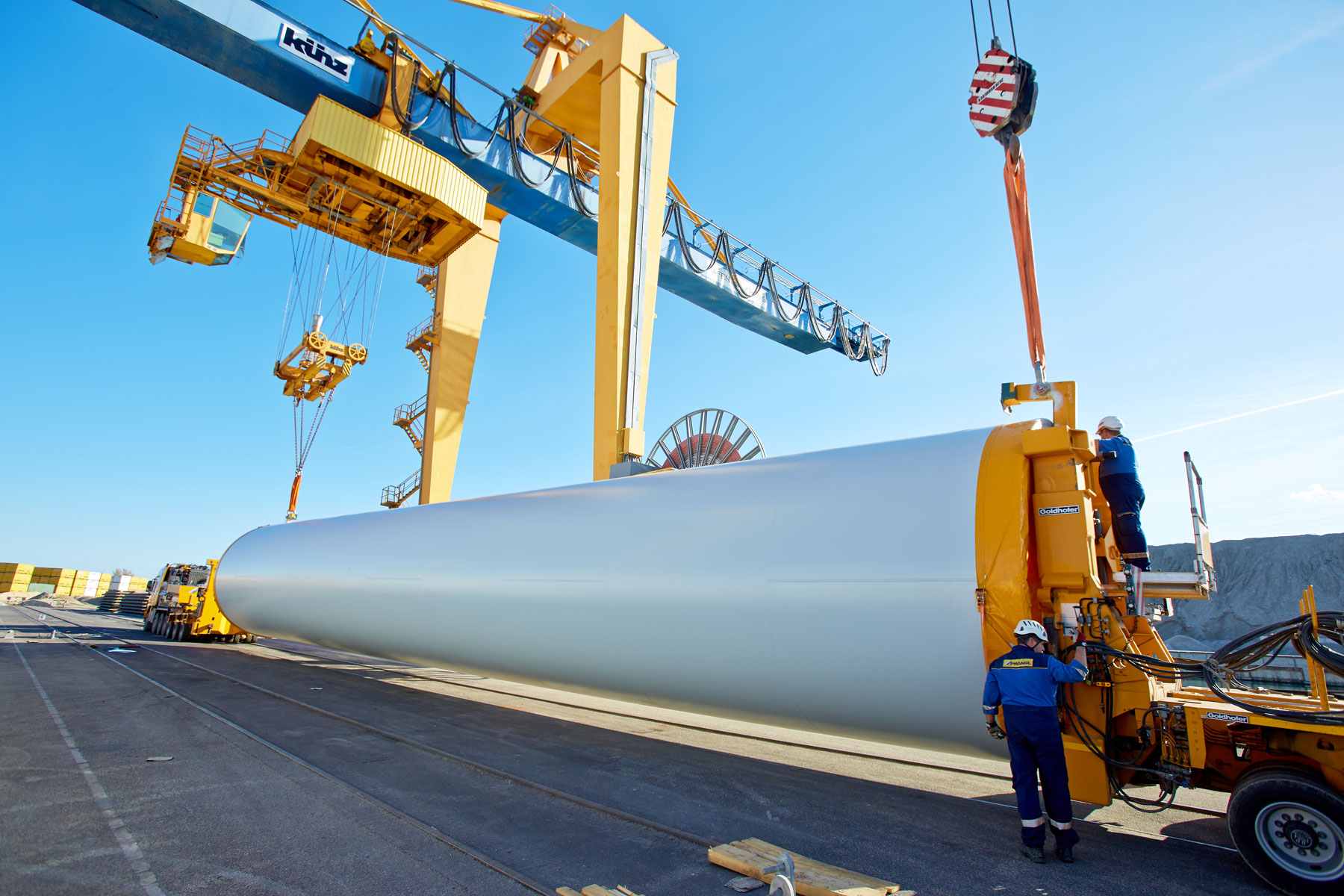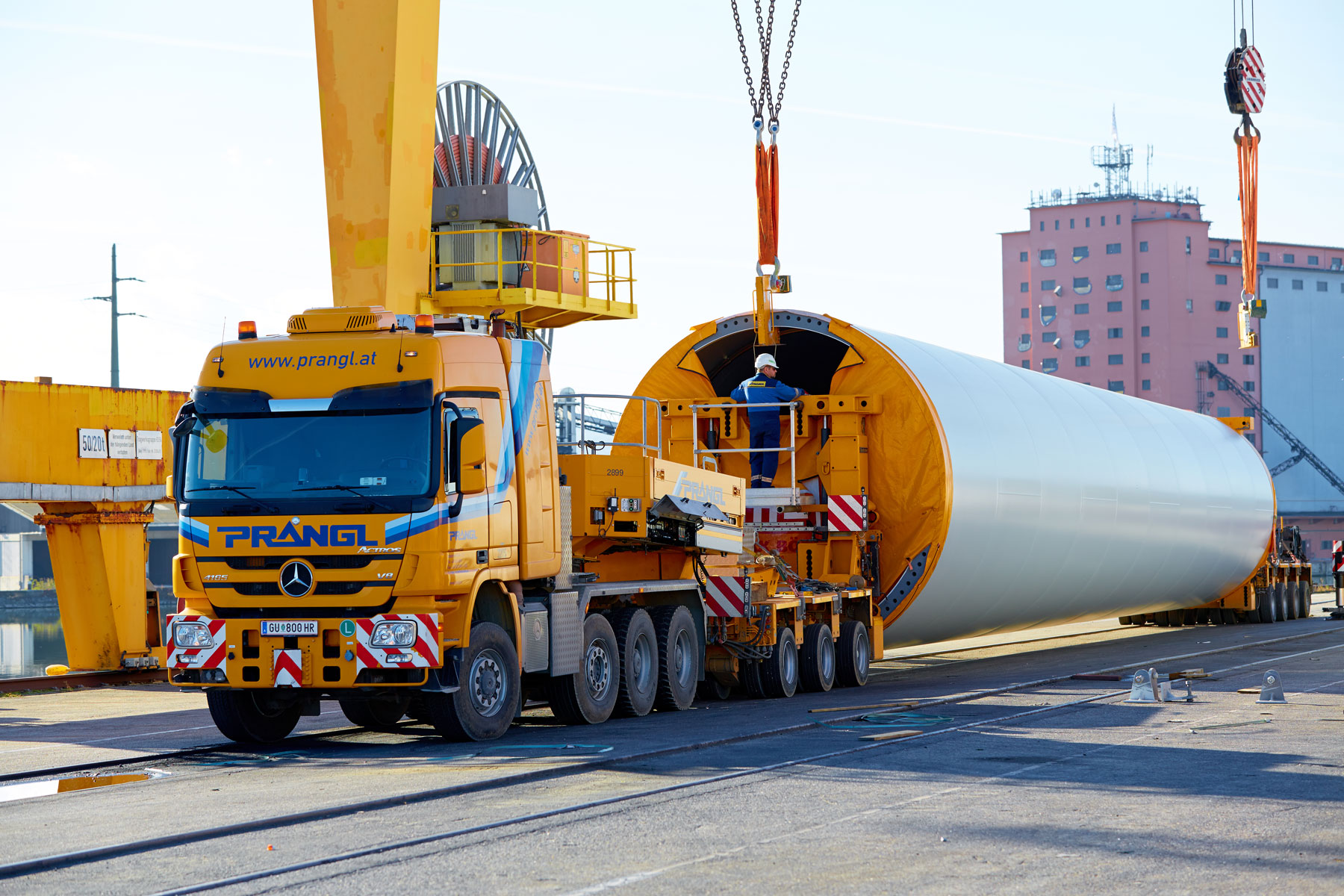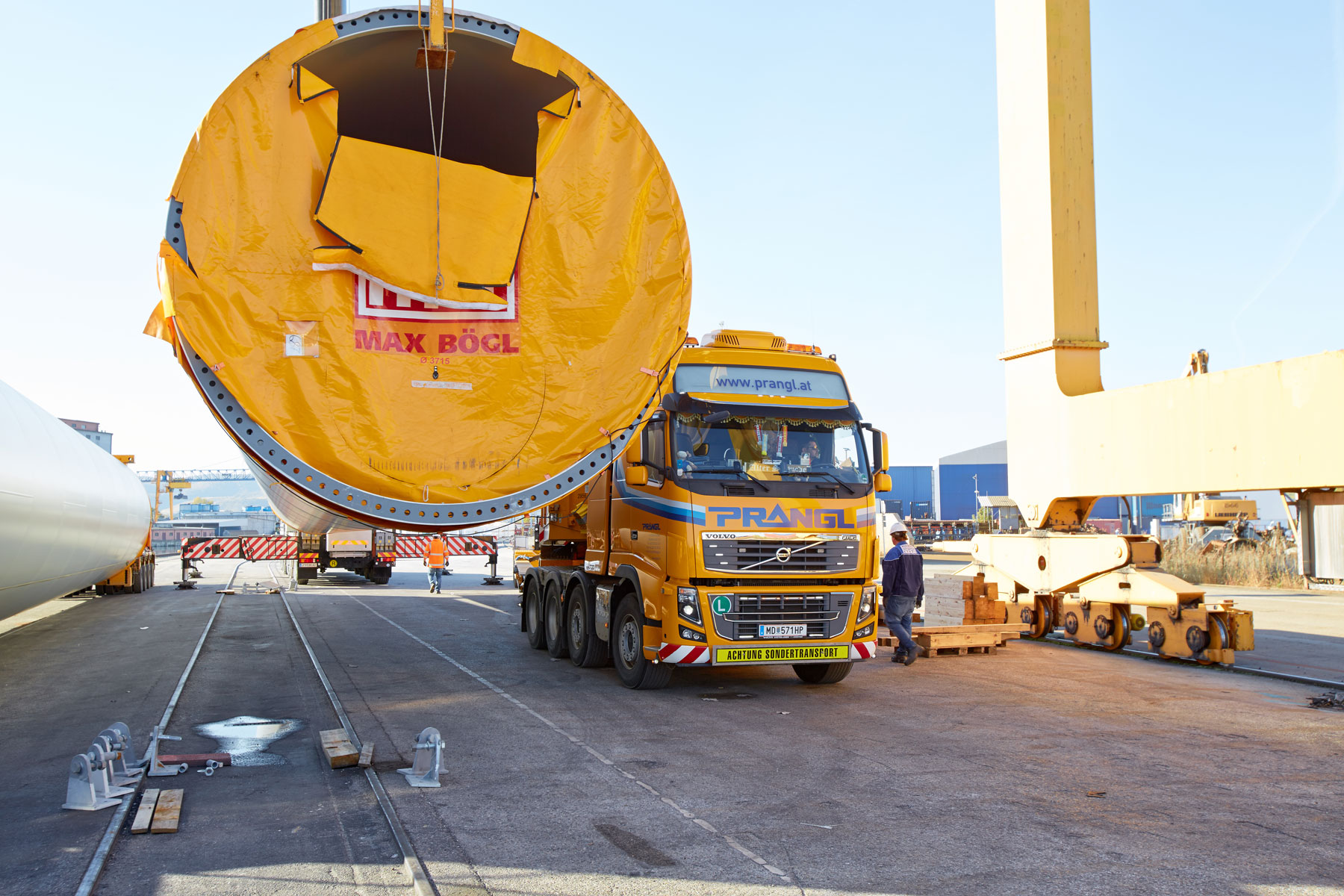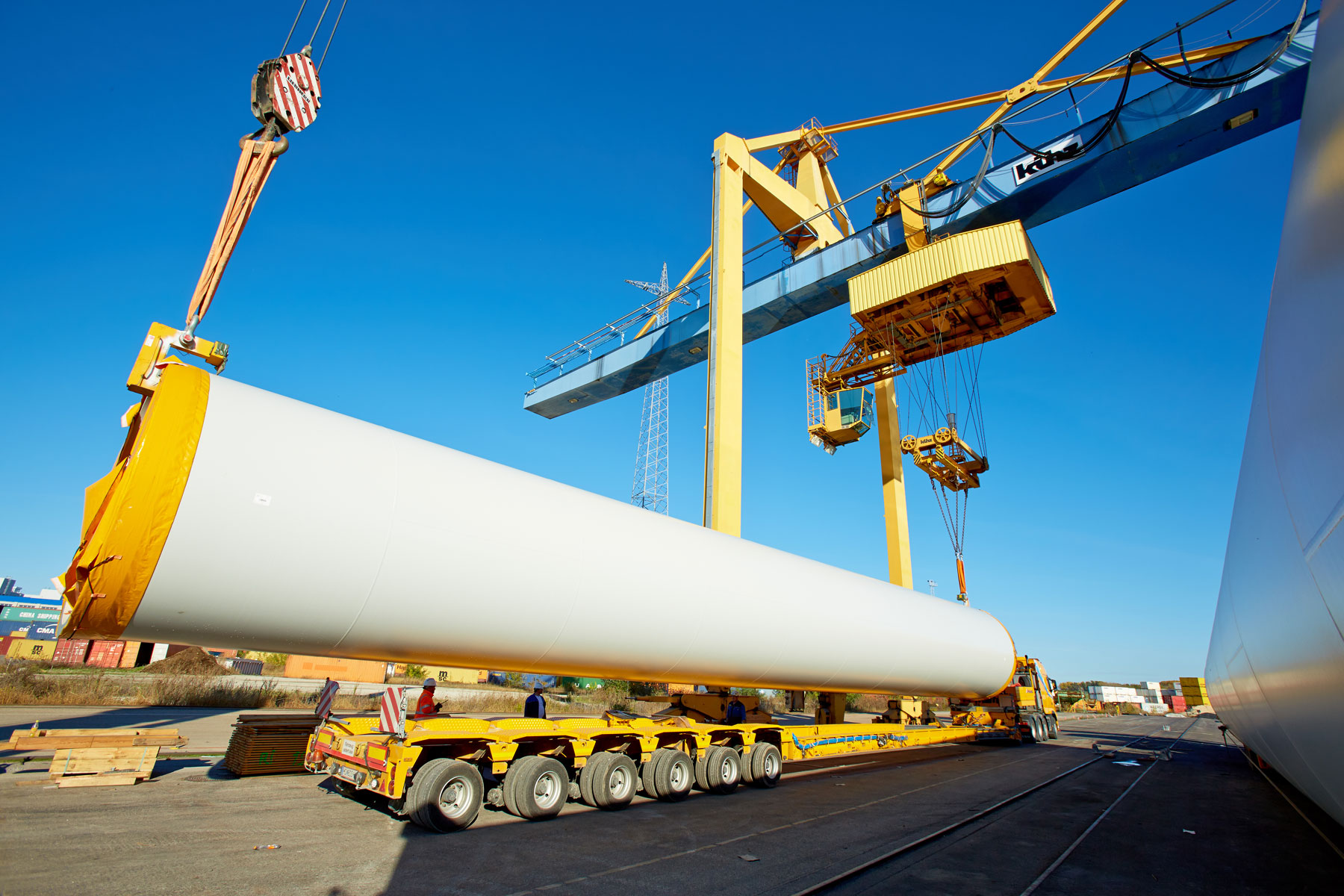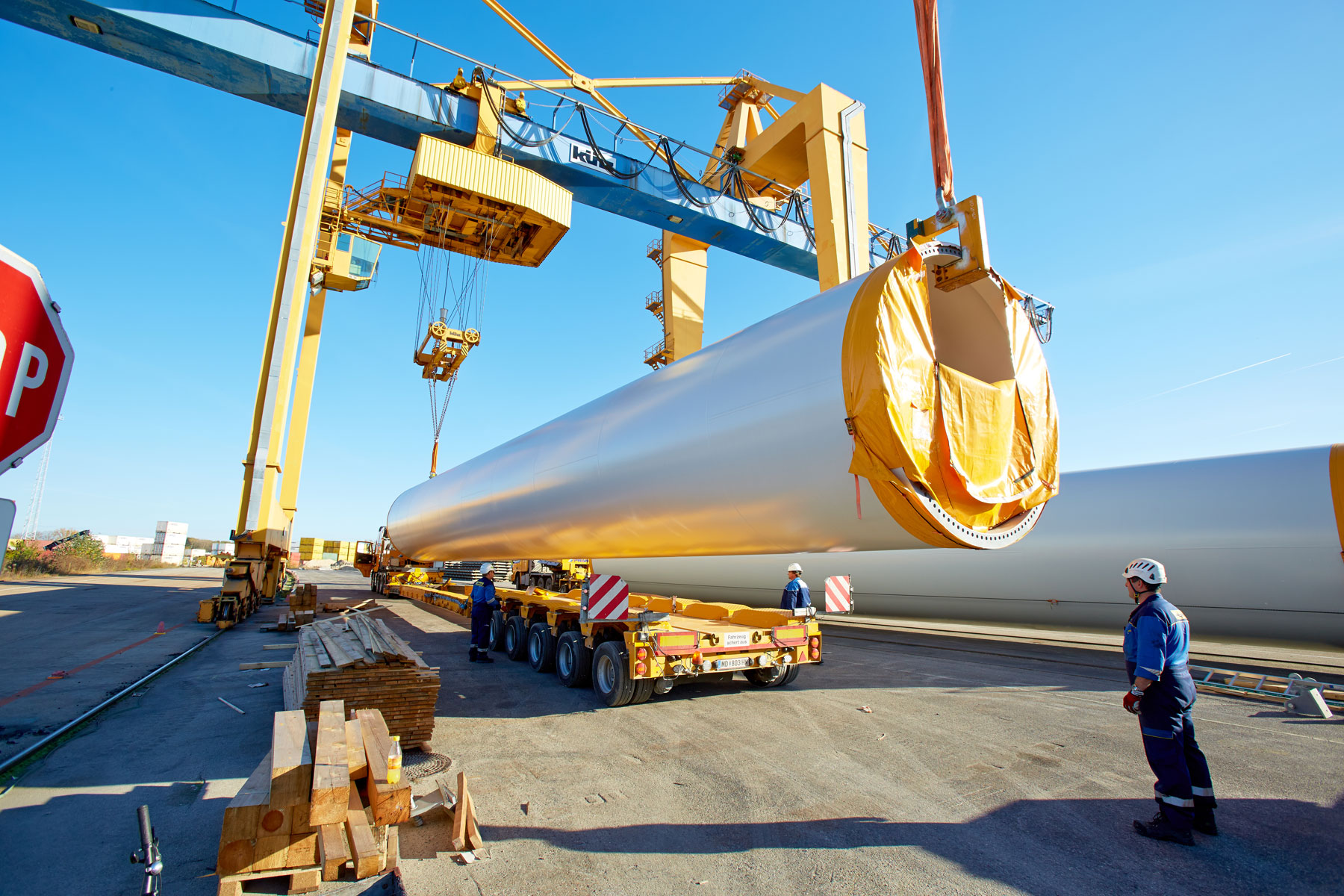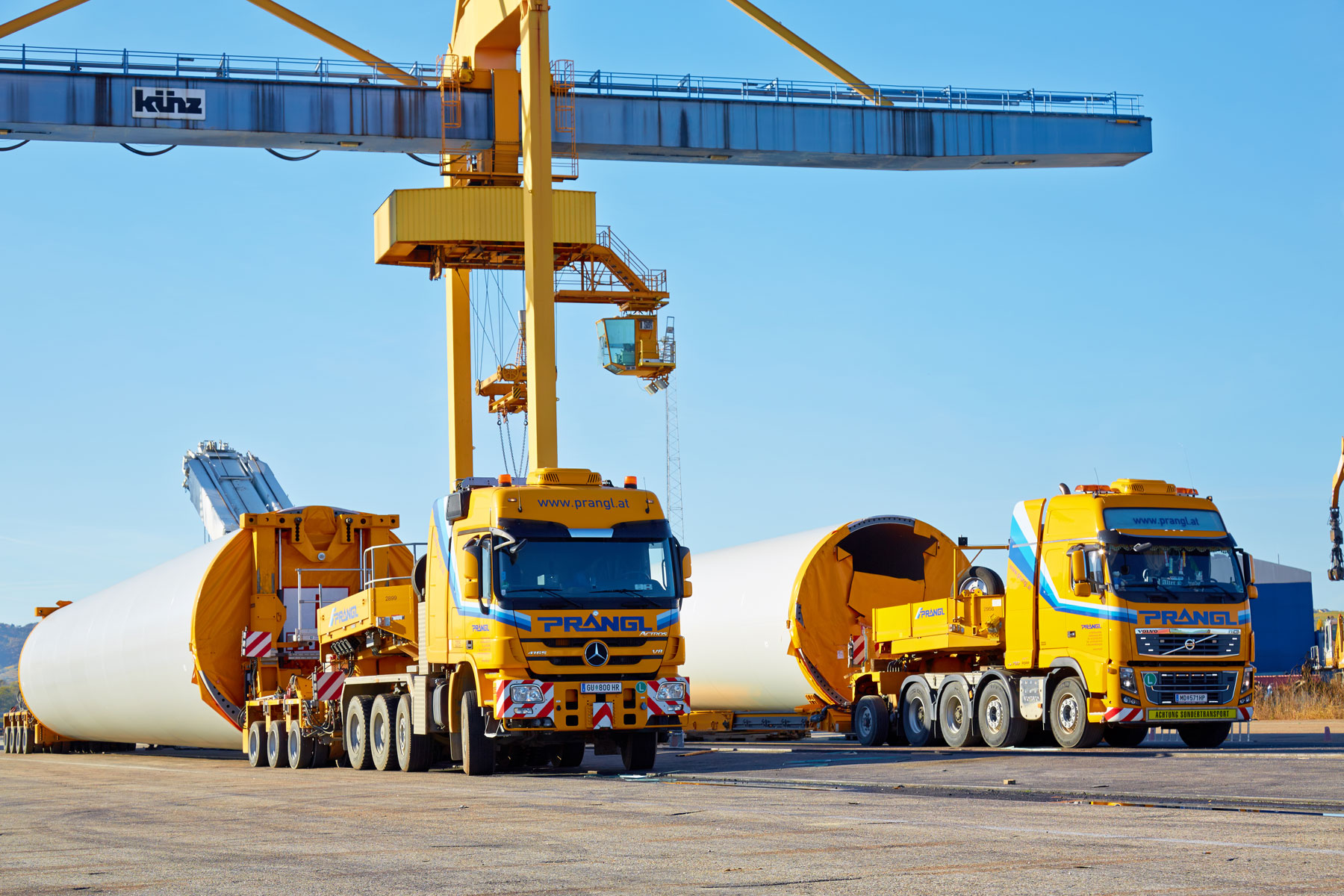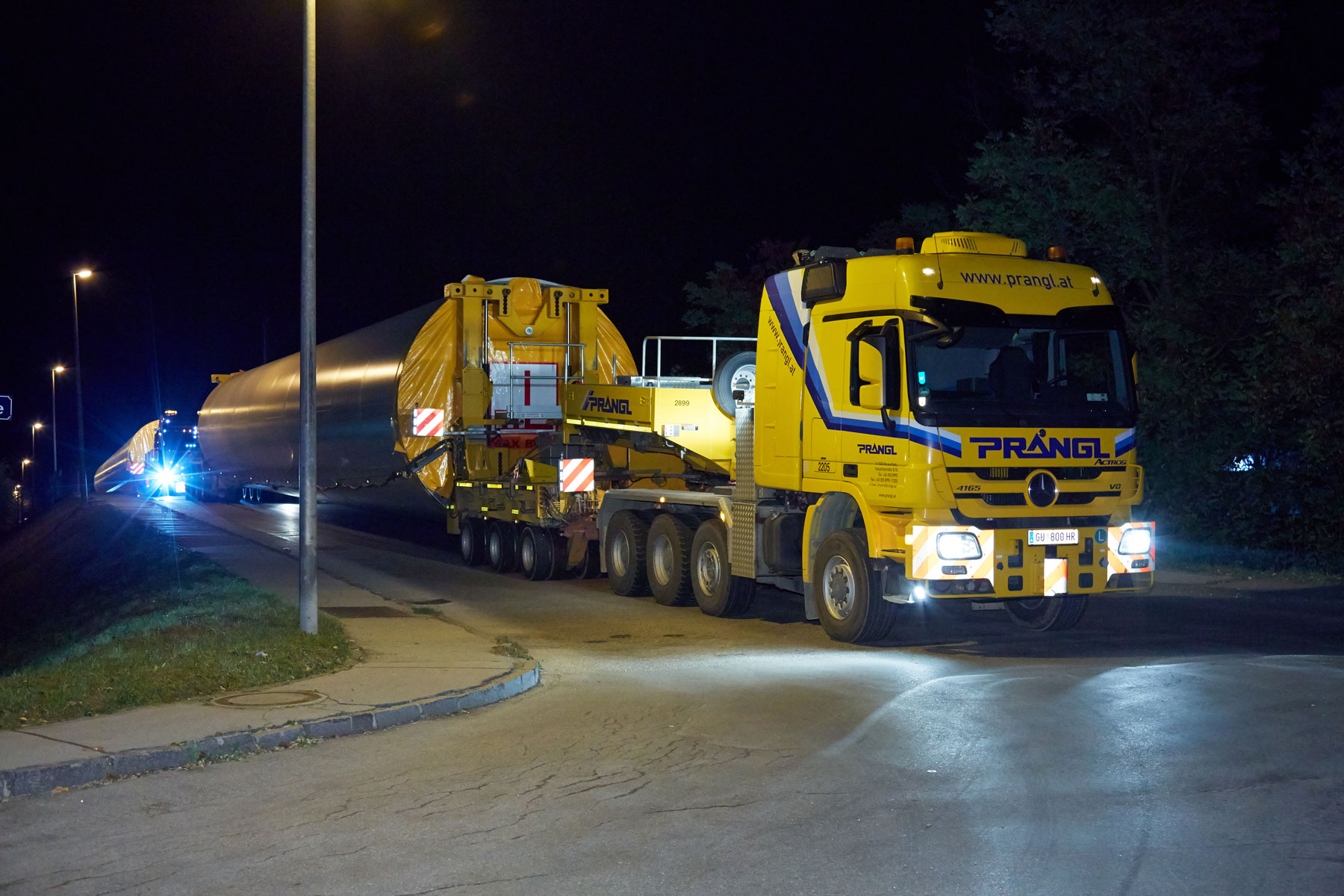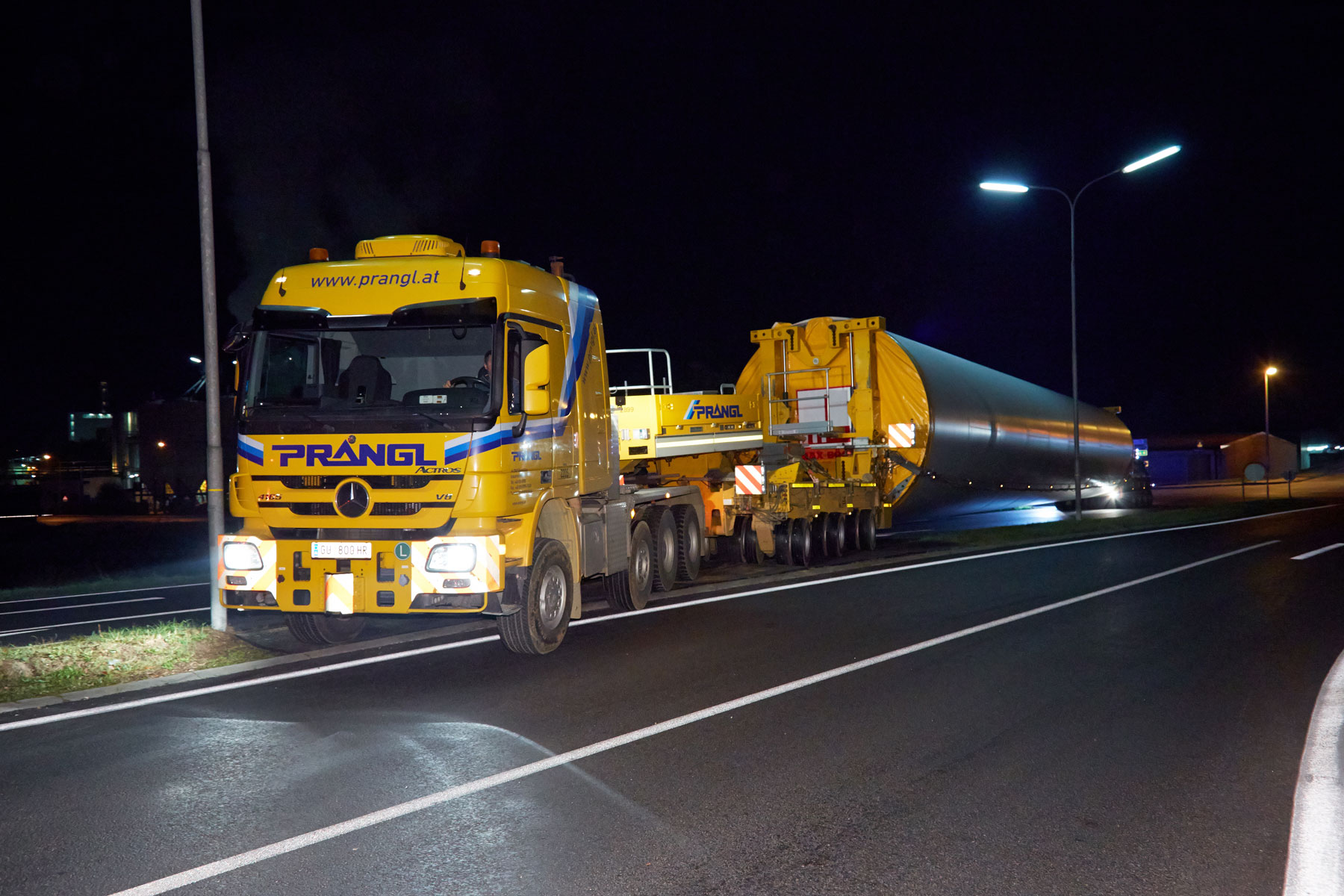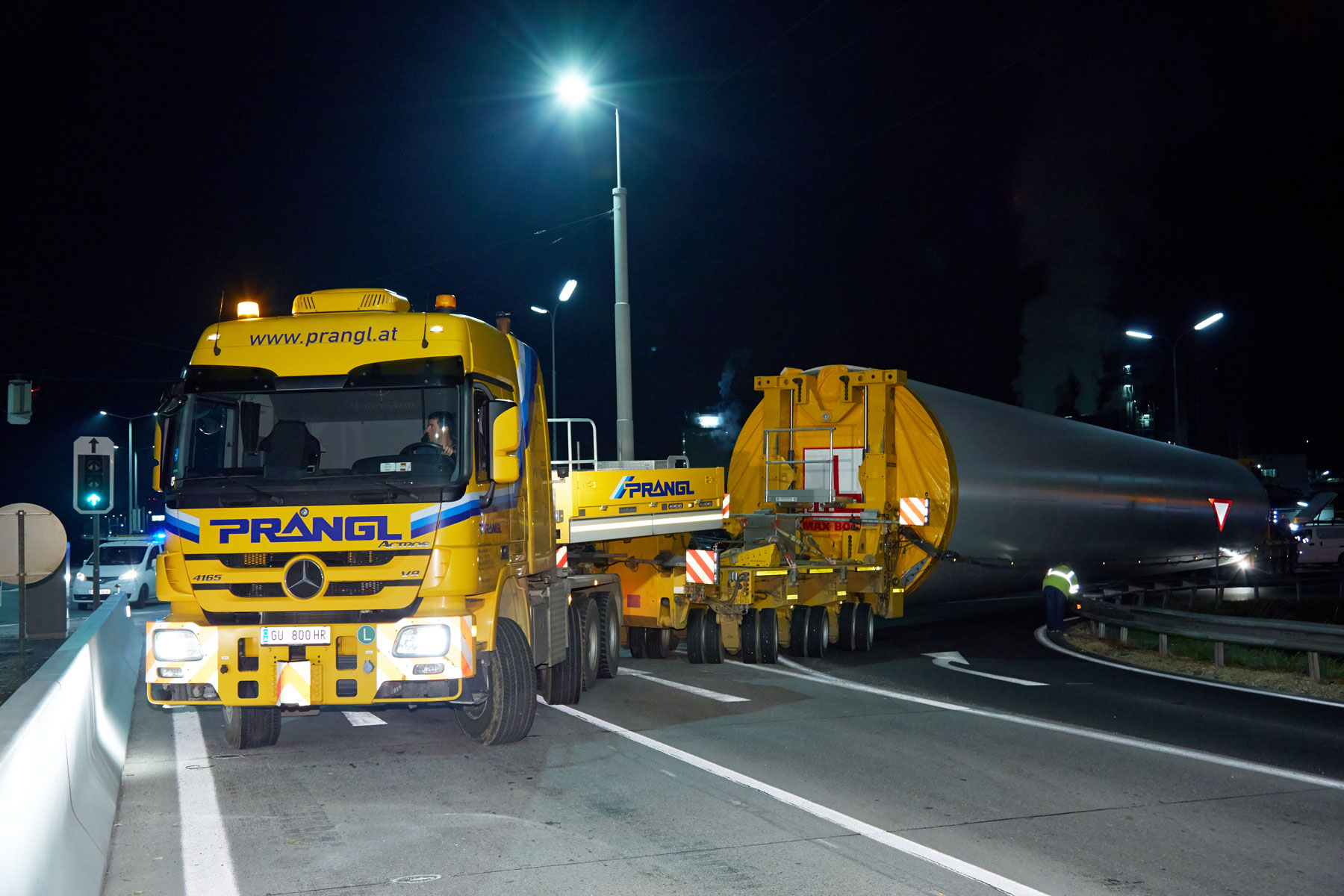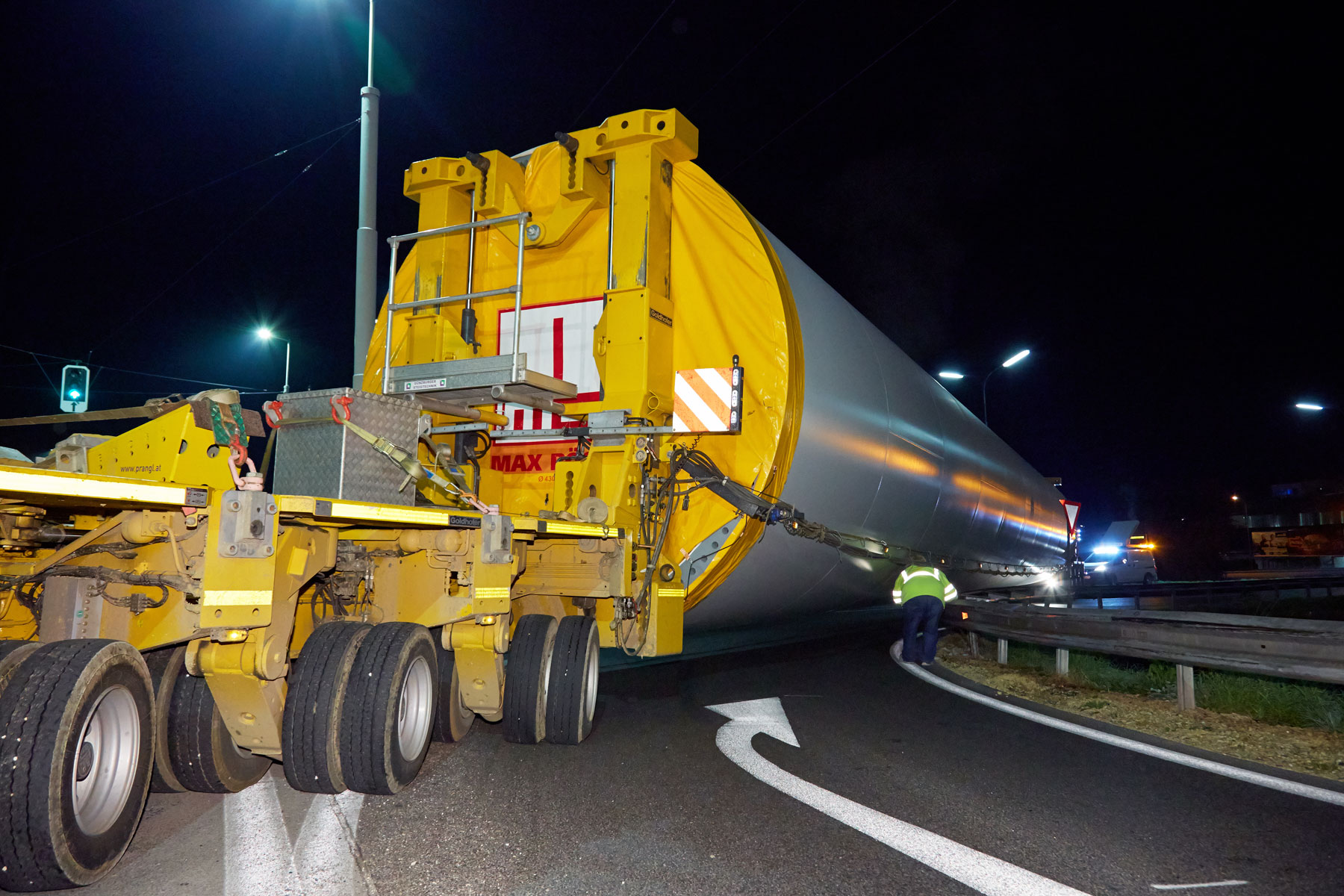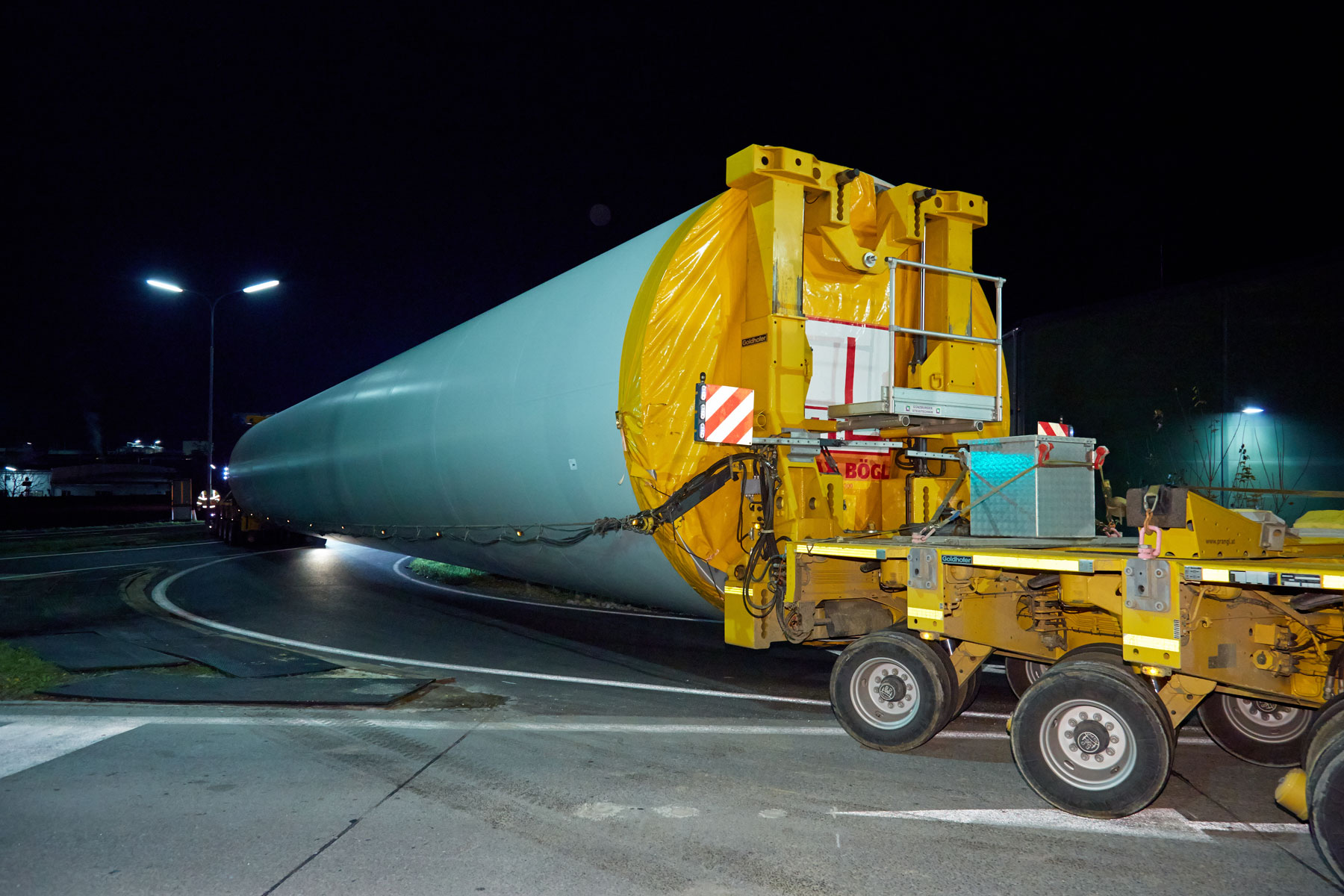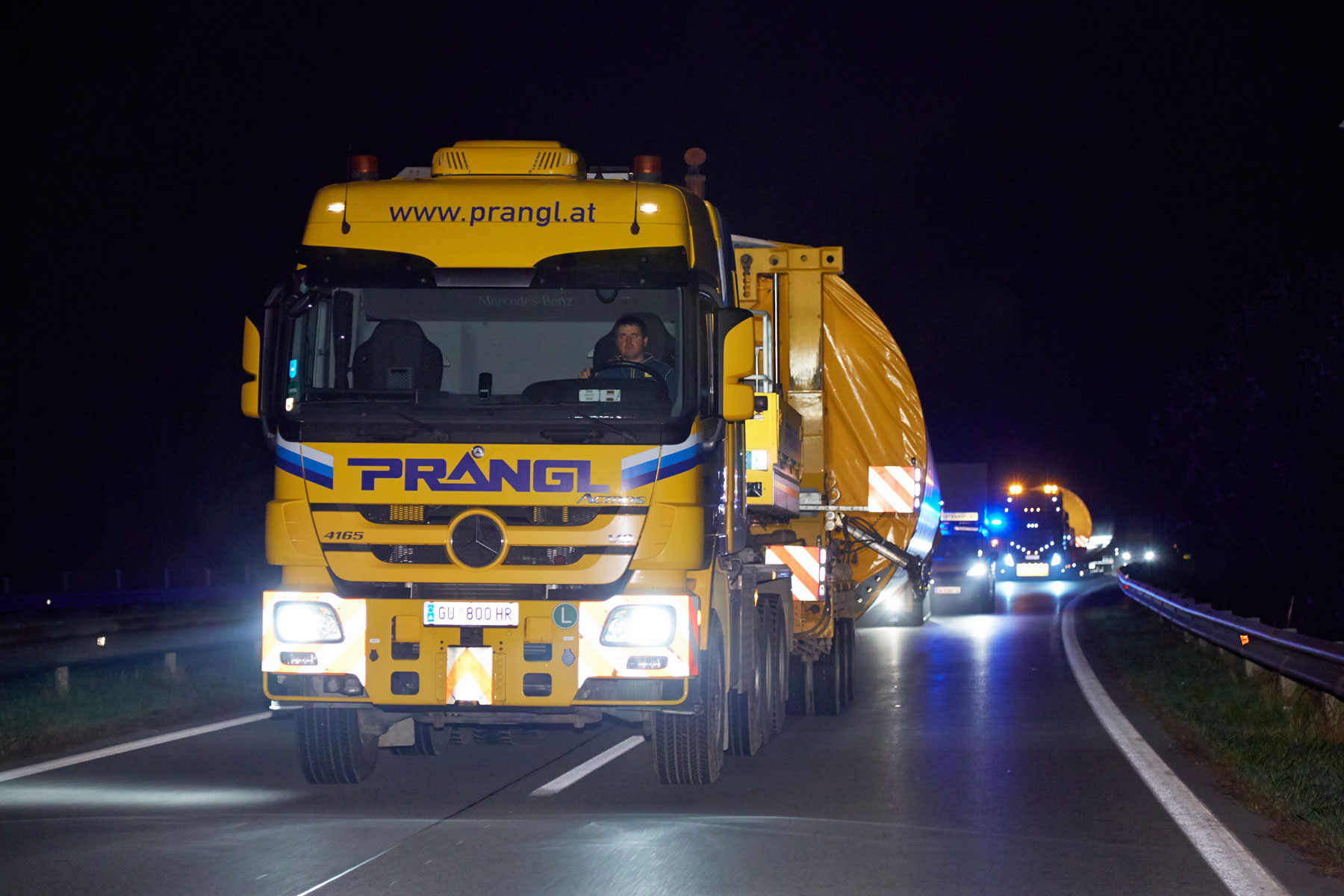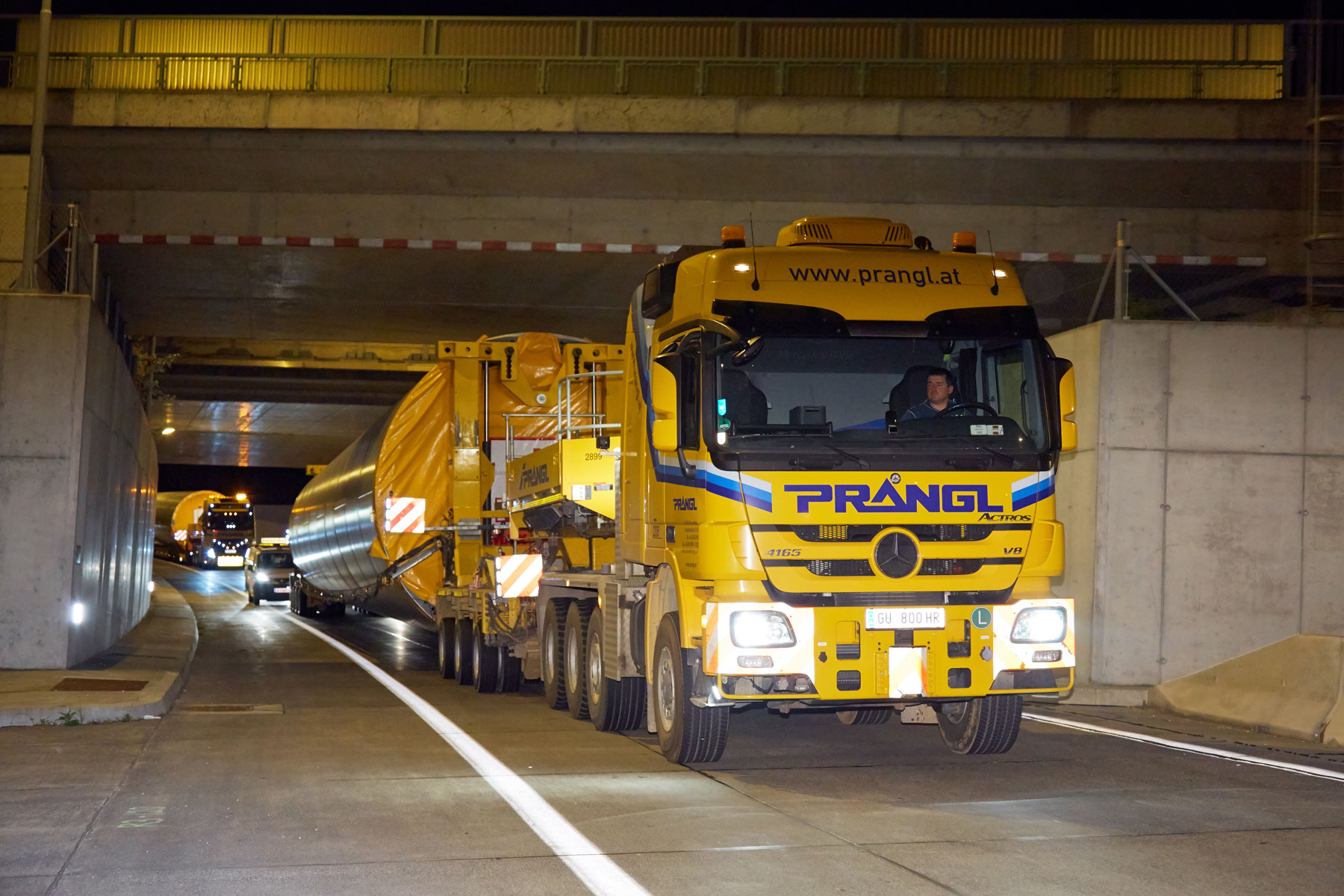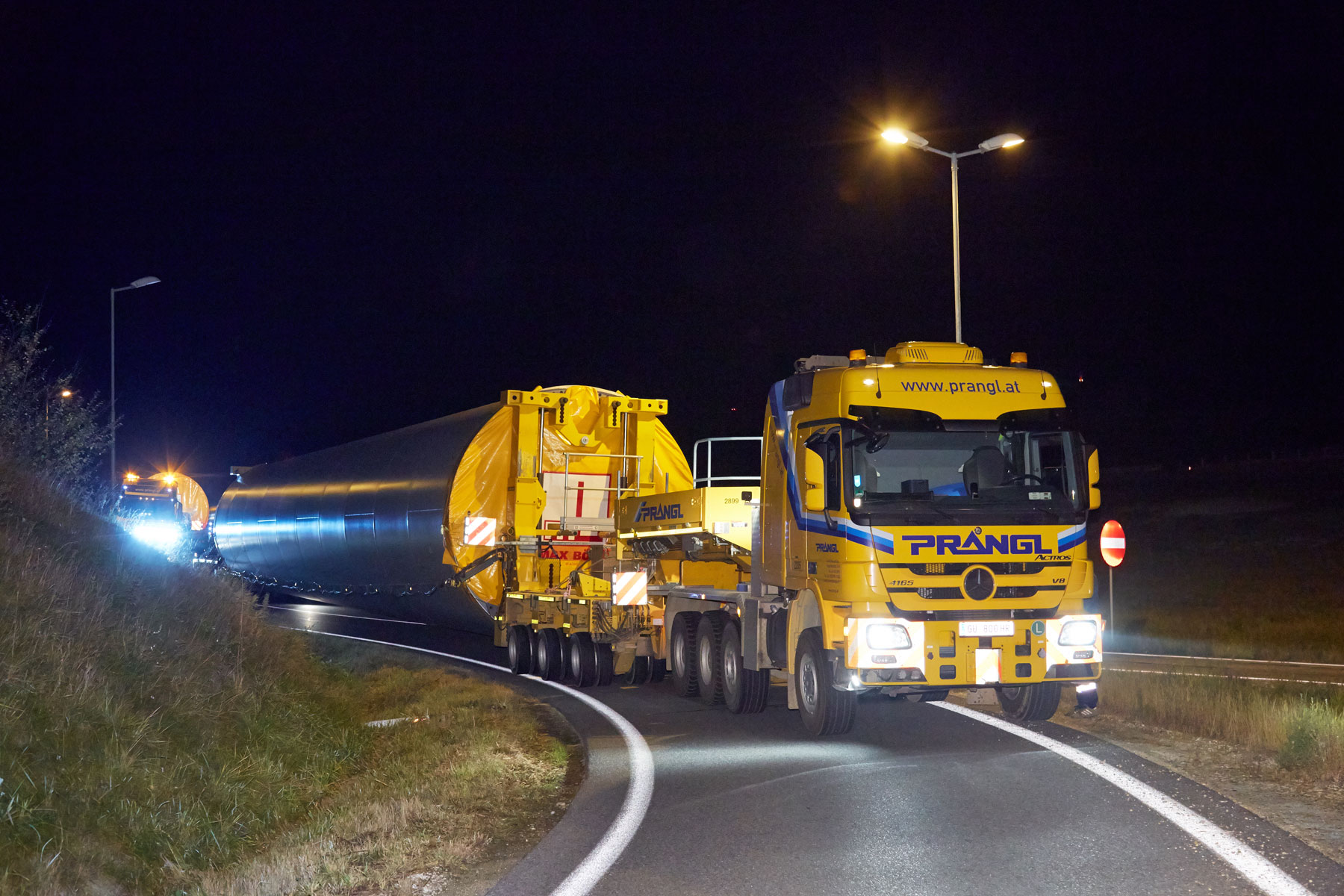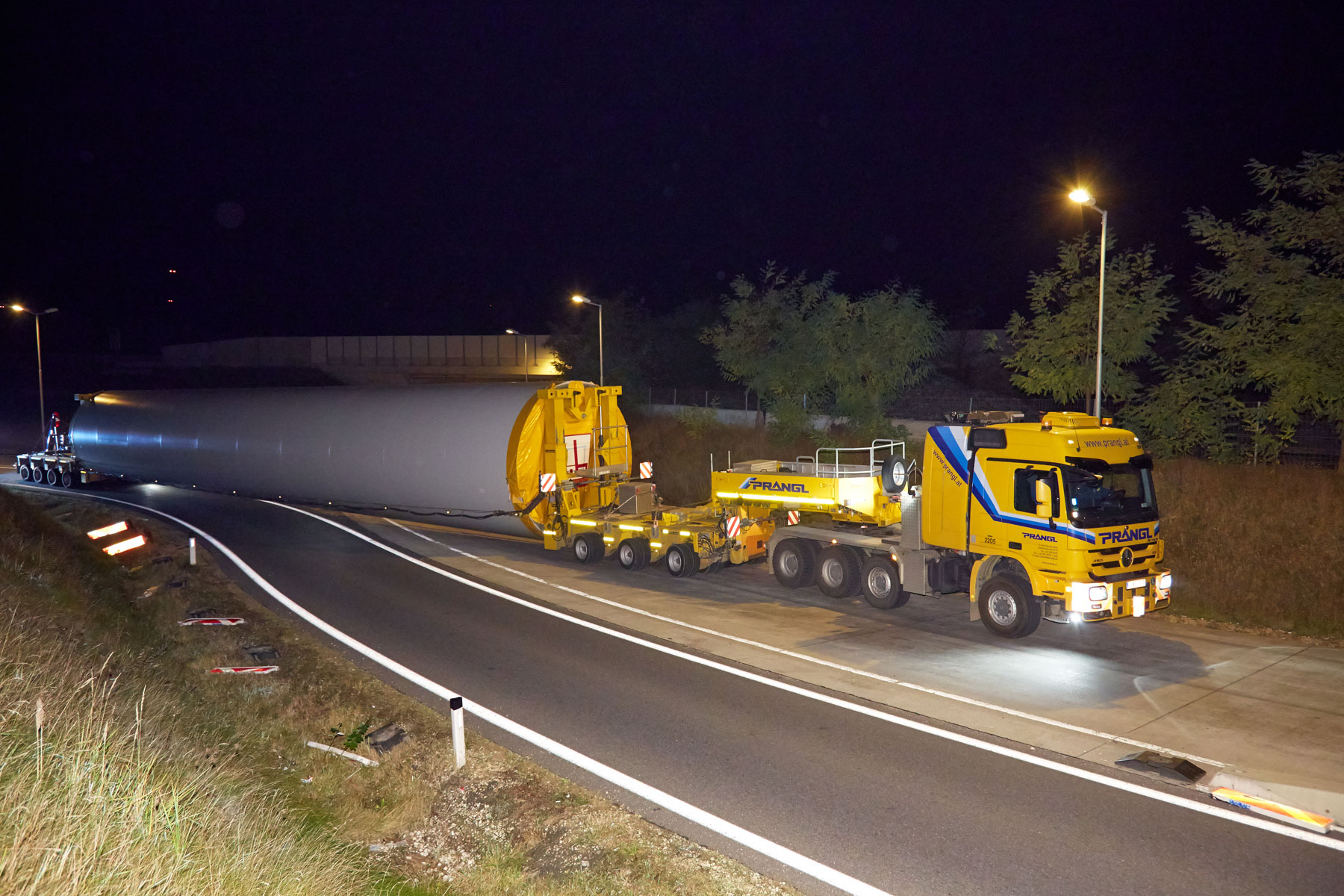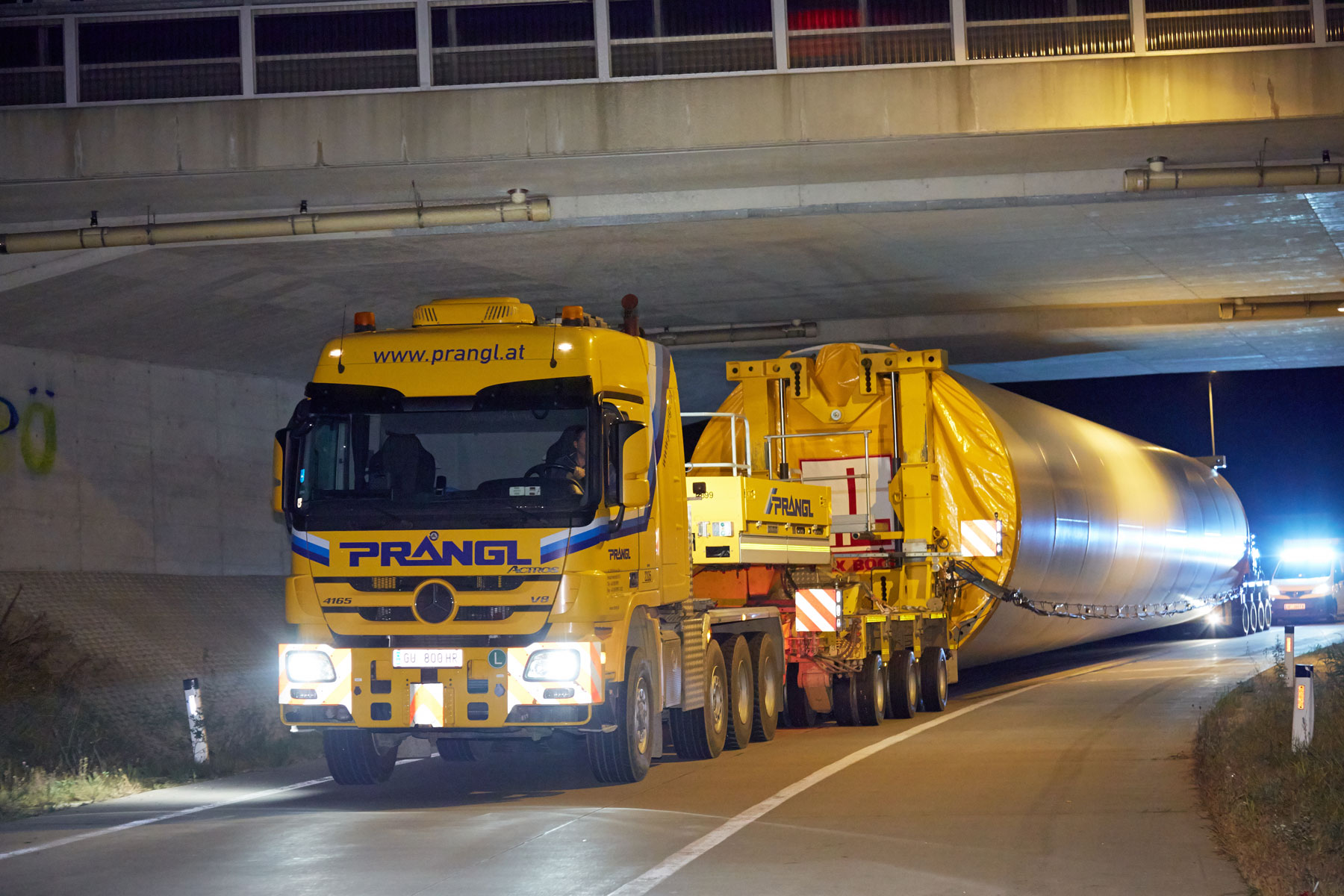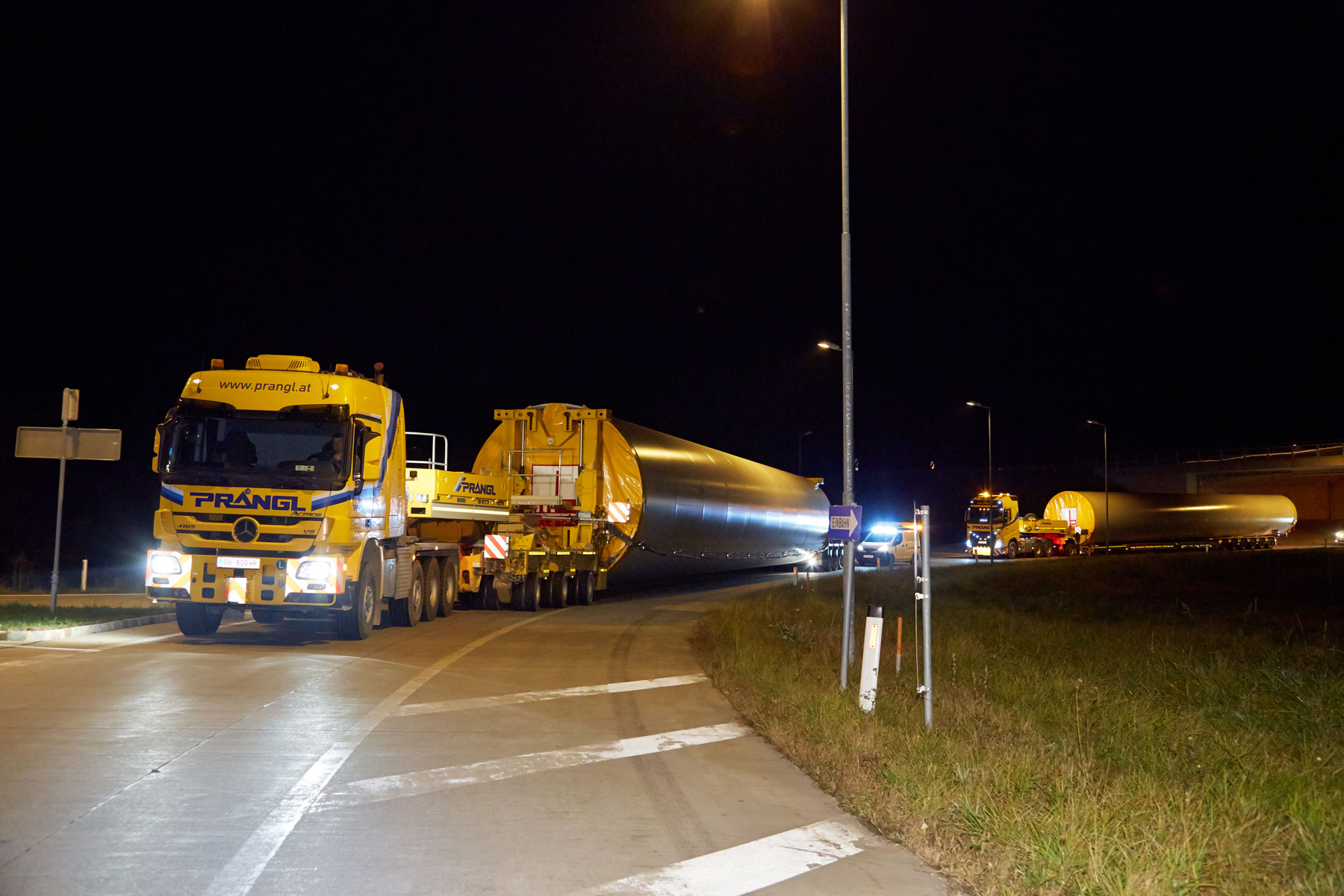 The challenge
A job for Prangl, the transport company that specialises in wind energy
Due to a problem with roadworks on the route between Germany and Austria, 11 steel segments for wind turbines had to be transported by river barge to Austria. A suitable logistics concept was drawn up together with Donauhafen Krems. A total of 11 transport vehicles were used to move the steel sections from the harbour in Krems to the Paasdorf wind farm.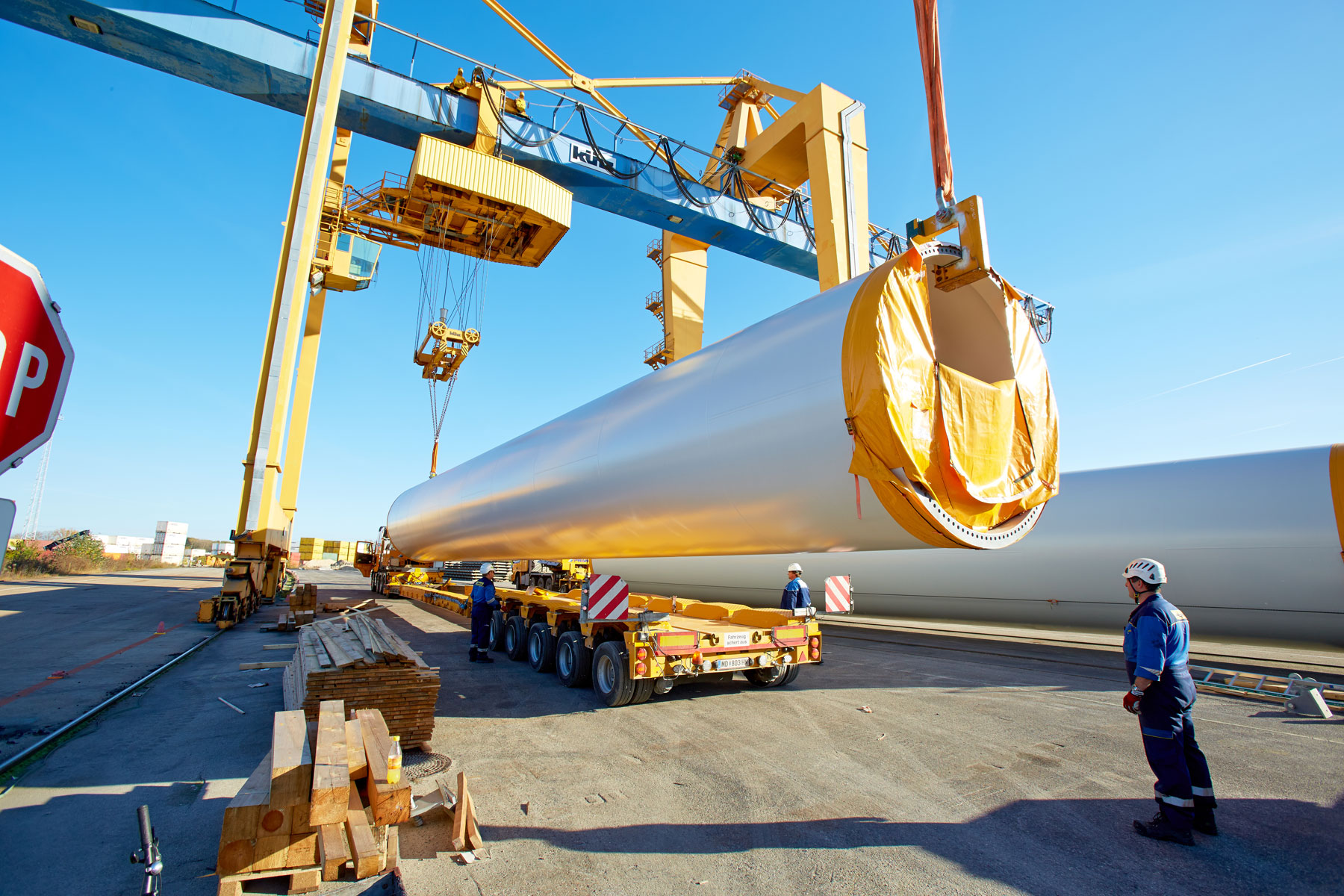 Tandem lifting as a particular challenge
A precise concept had to be developed in advance for this task. With a maximum transport length of 49 metres, we had to carefully consider the best way to proceed in advance. The barge was unloaded using the on-site harbour crane and a 130-tonne telescopic crane. Due to the different crane technologies, lifting in tandem in this way presented a particular challenge.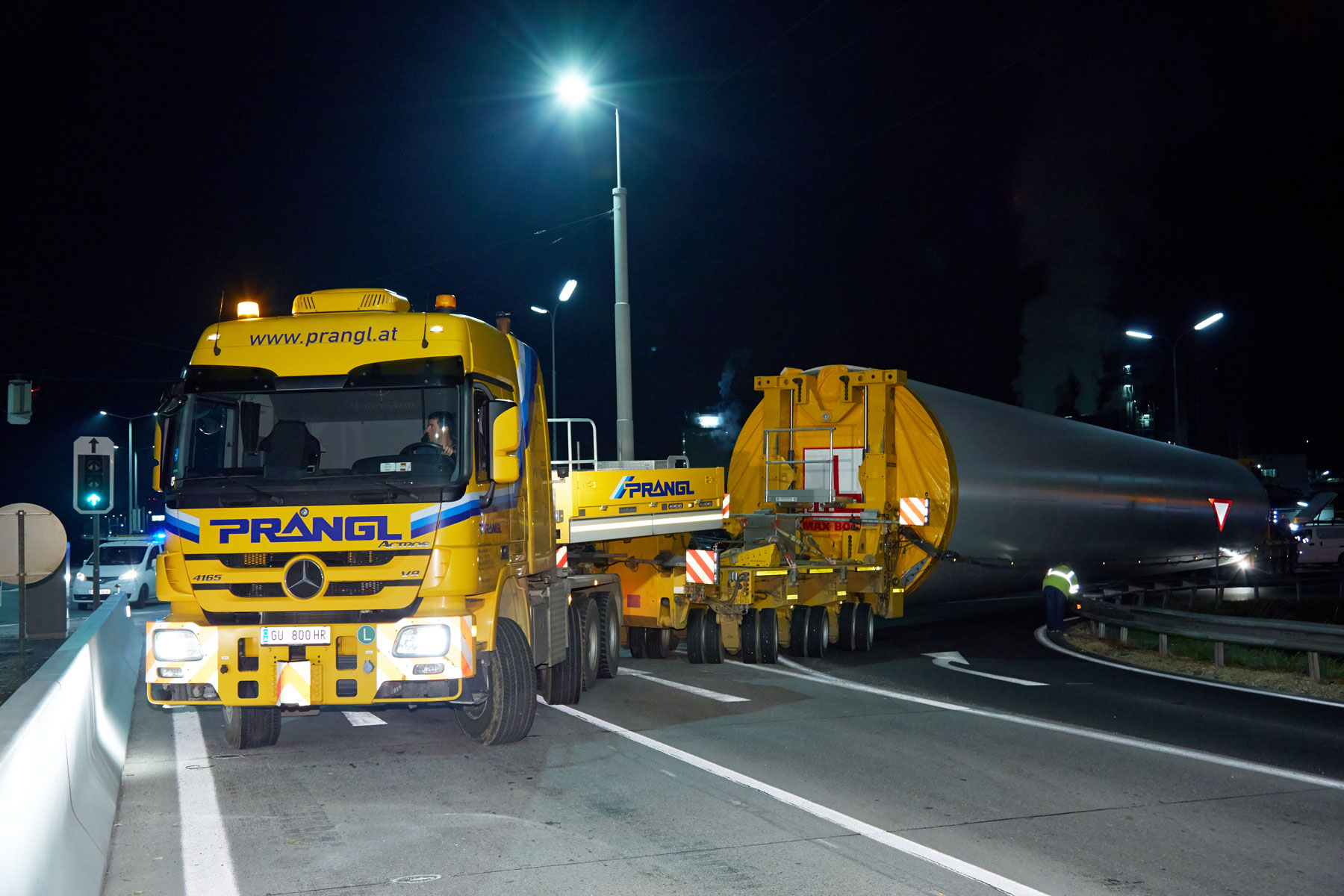 The Prangl staff handled all difficulties
After unloading successfully, the items for special transport, which weigh up to 118 tonnes, had to be brought safely to the wind farm. The Prangl specialists managed this perfectly during the night despite the fact that some of the journey had to be made on the wrong side of the road on the S5. The last piece had to be handled in reverse. This was the only way to guarantee that it was positioned correctly to set up the wind turbines subsequently.