July 2018
The underground
When railway vehicles leave their track bed for transport by road, Prangl is always on hand to assist.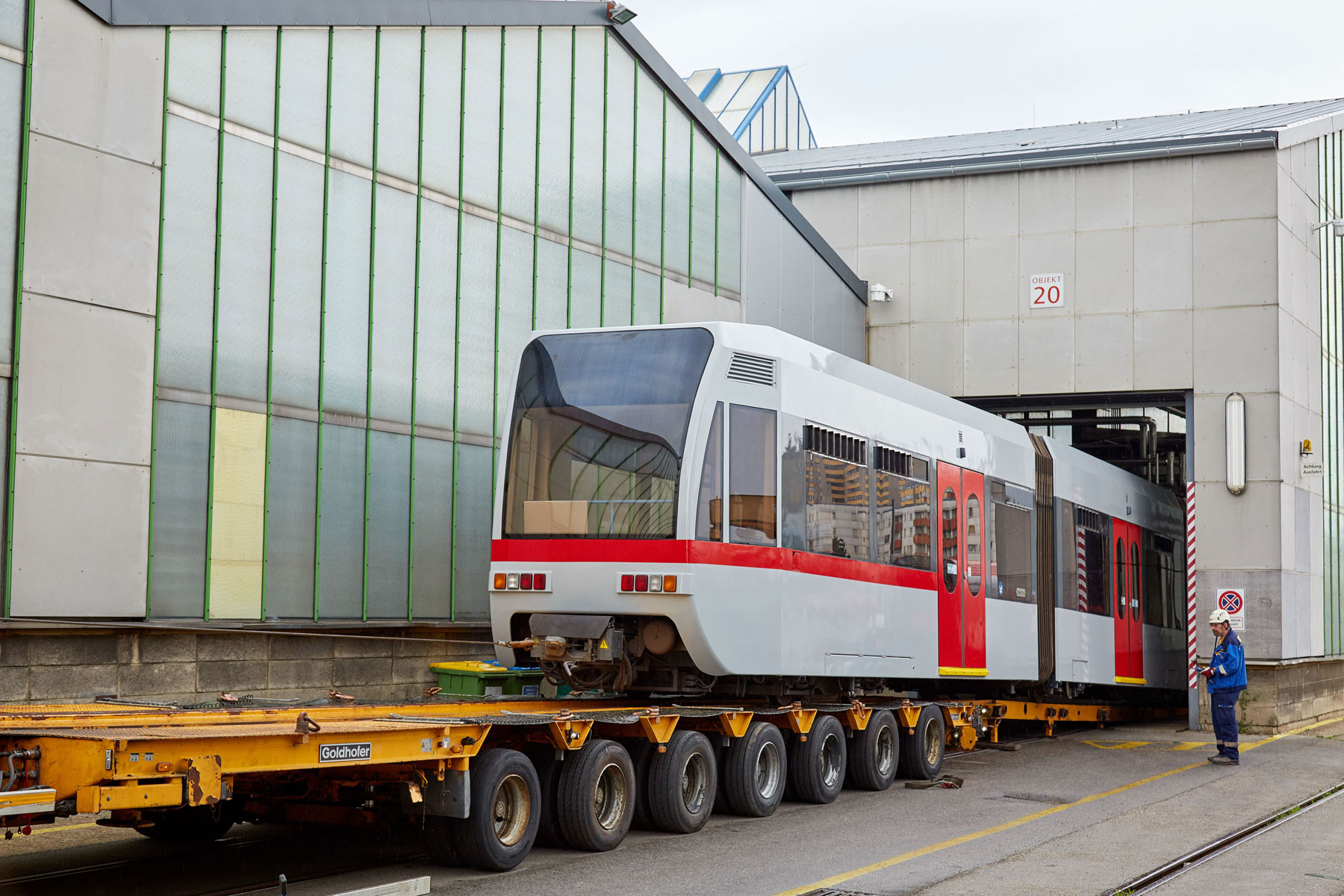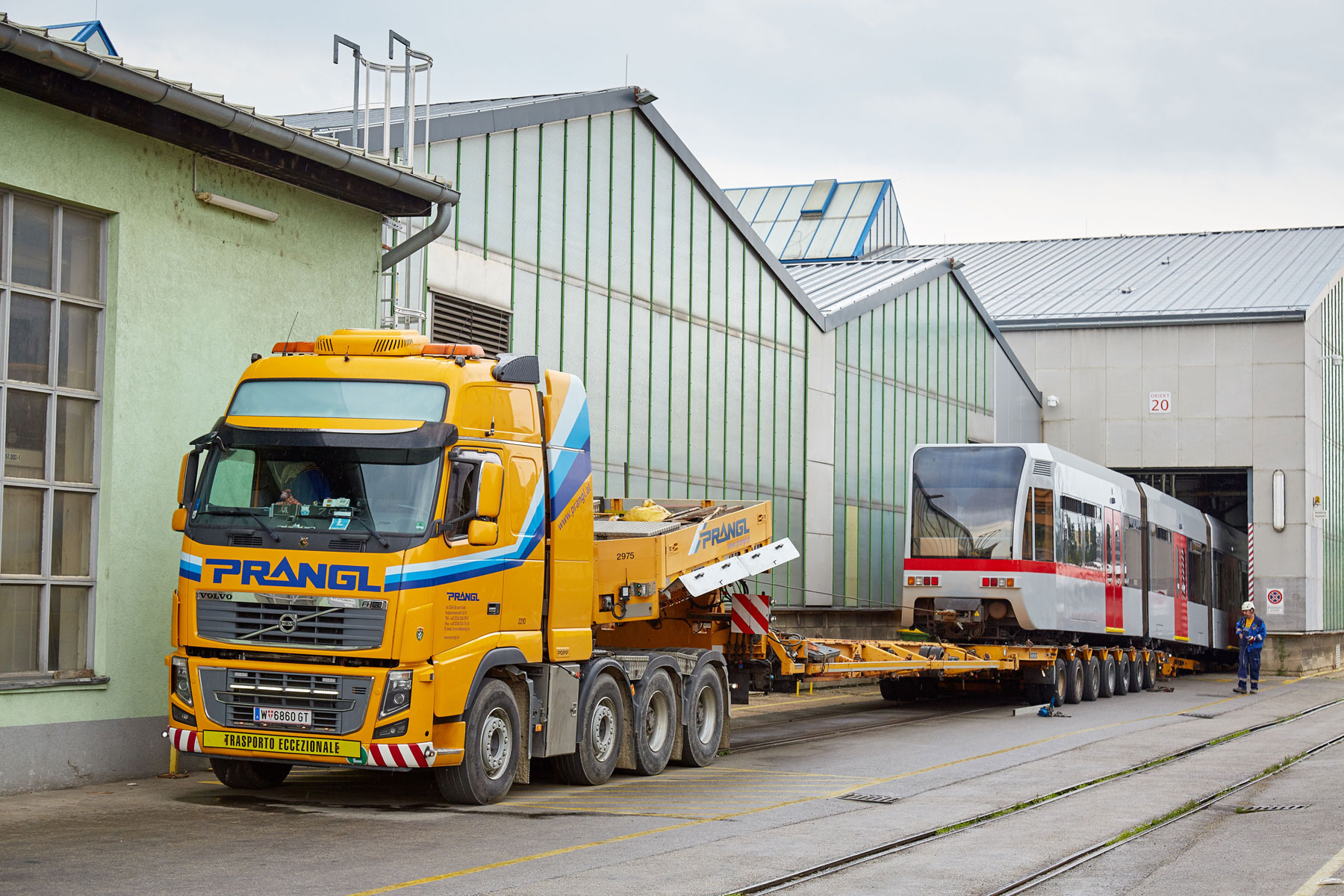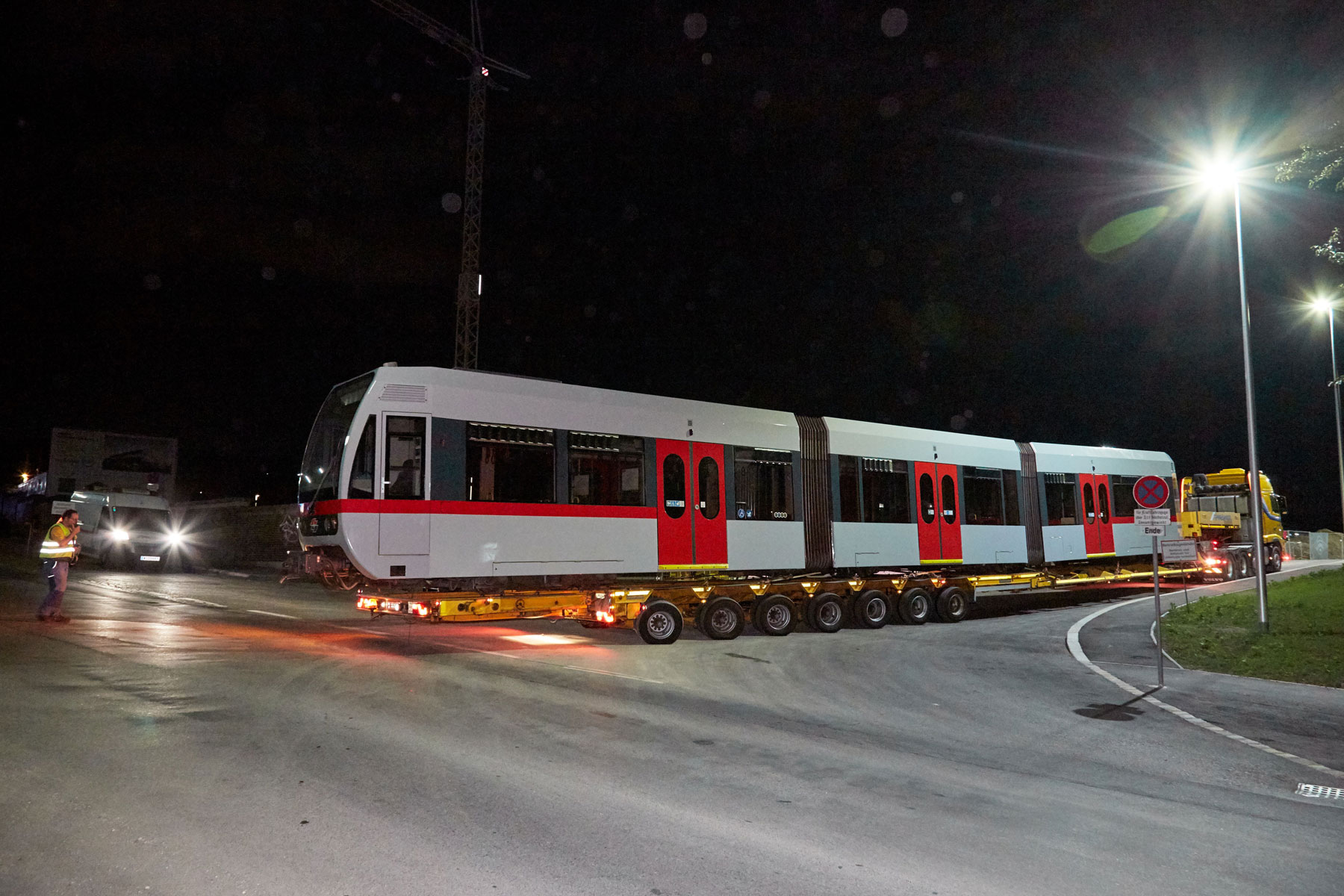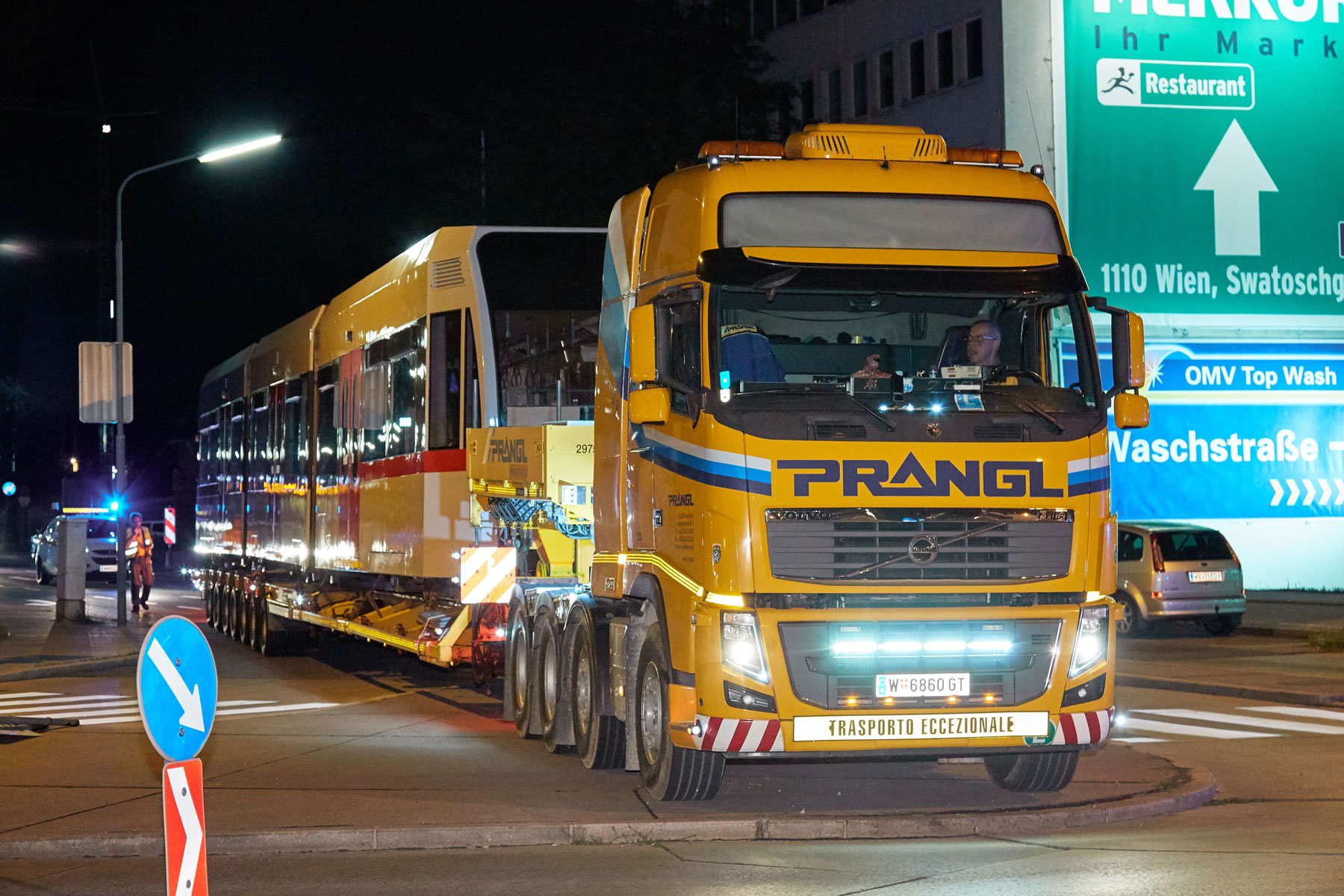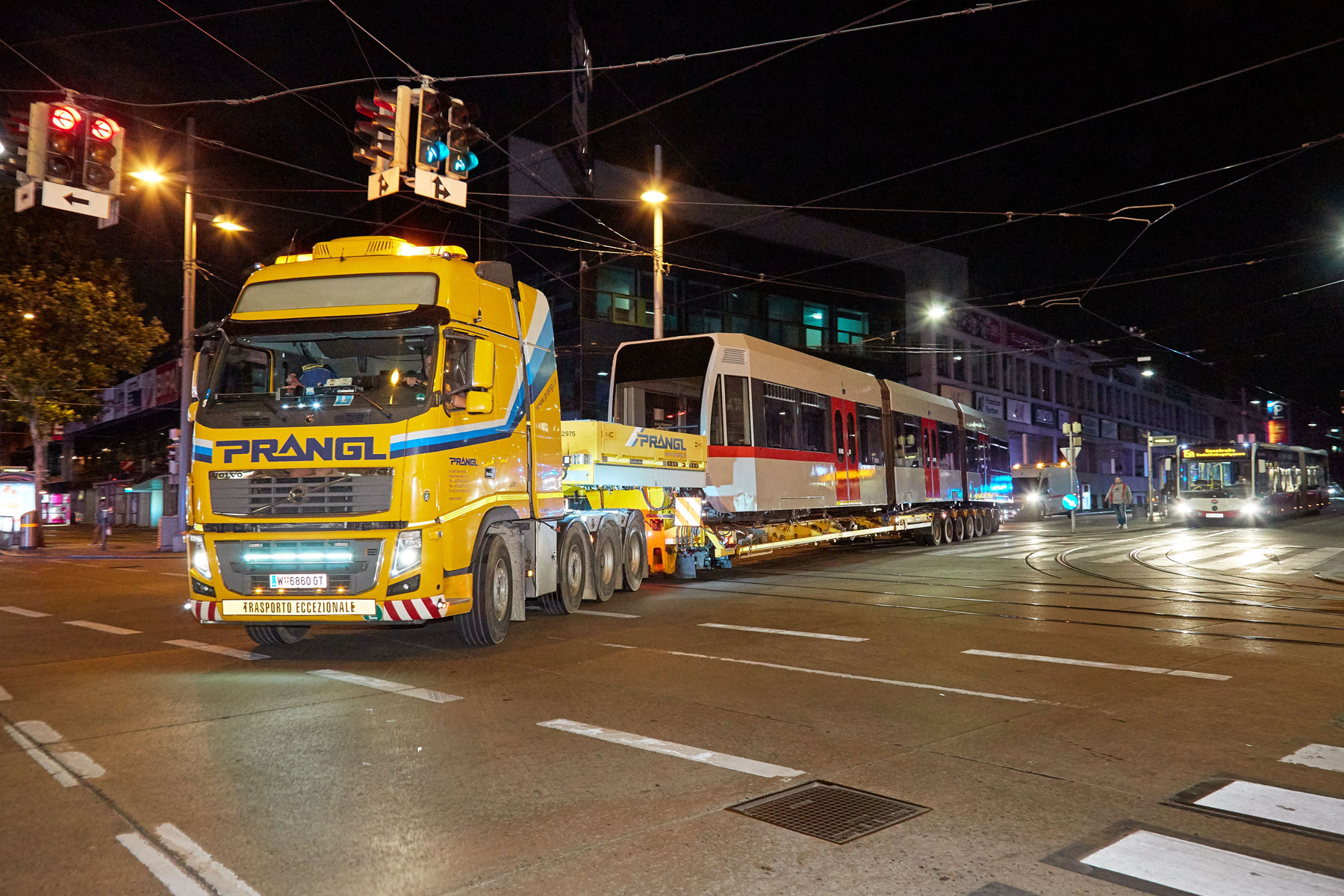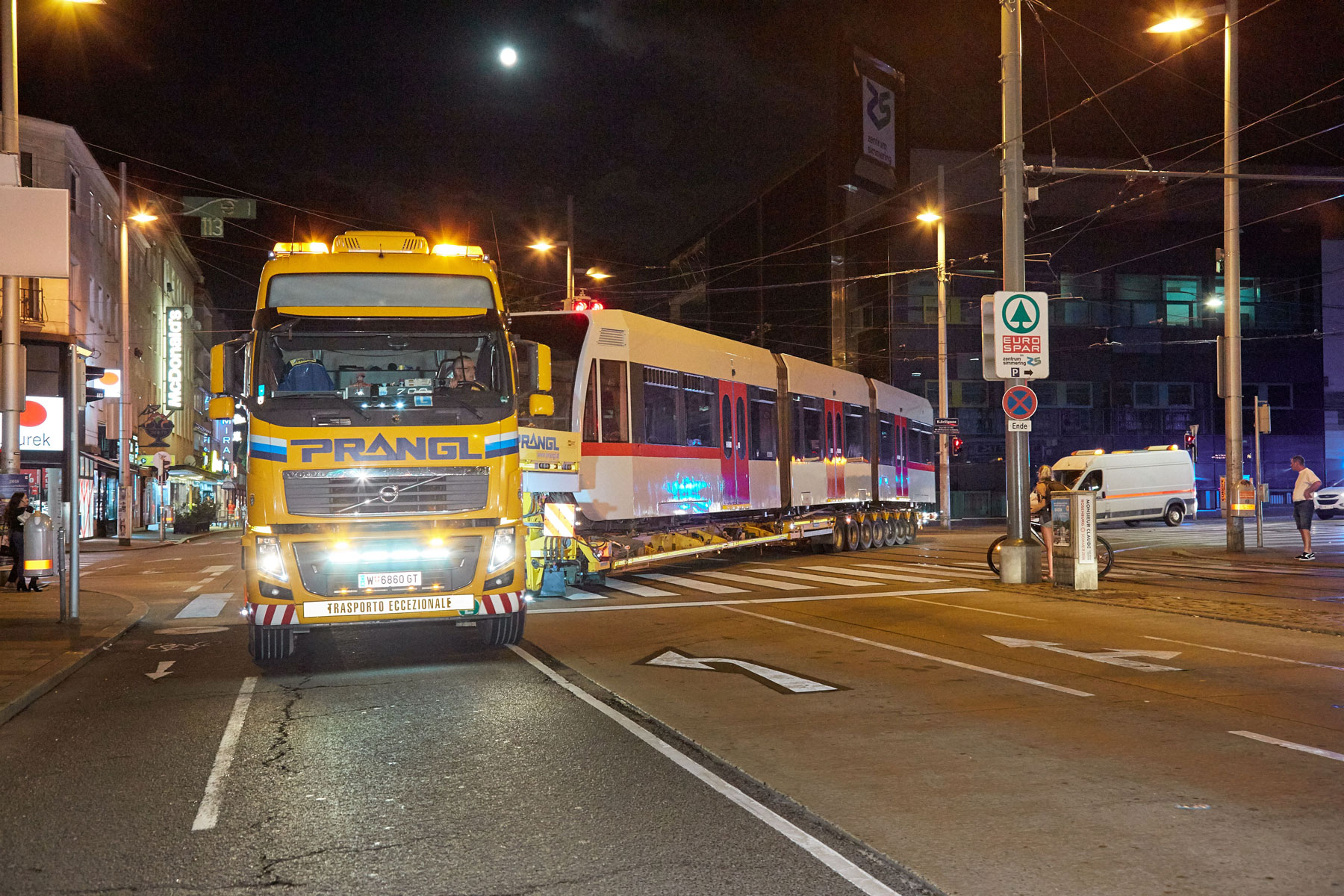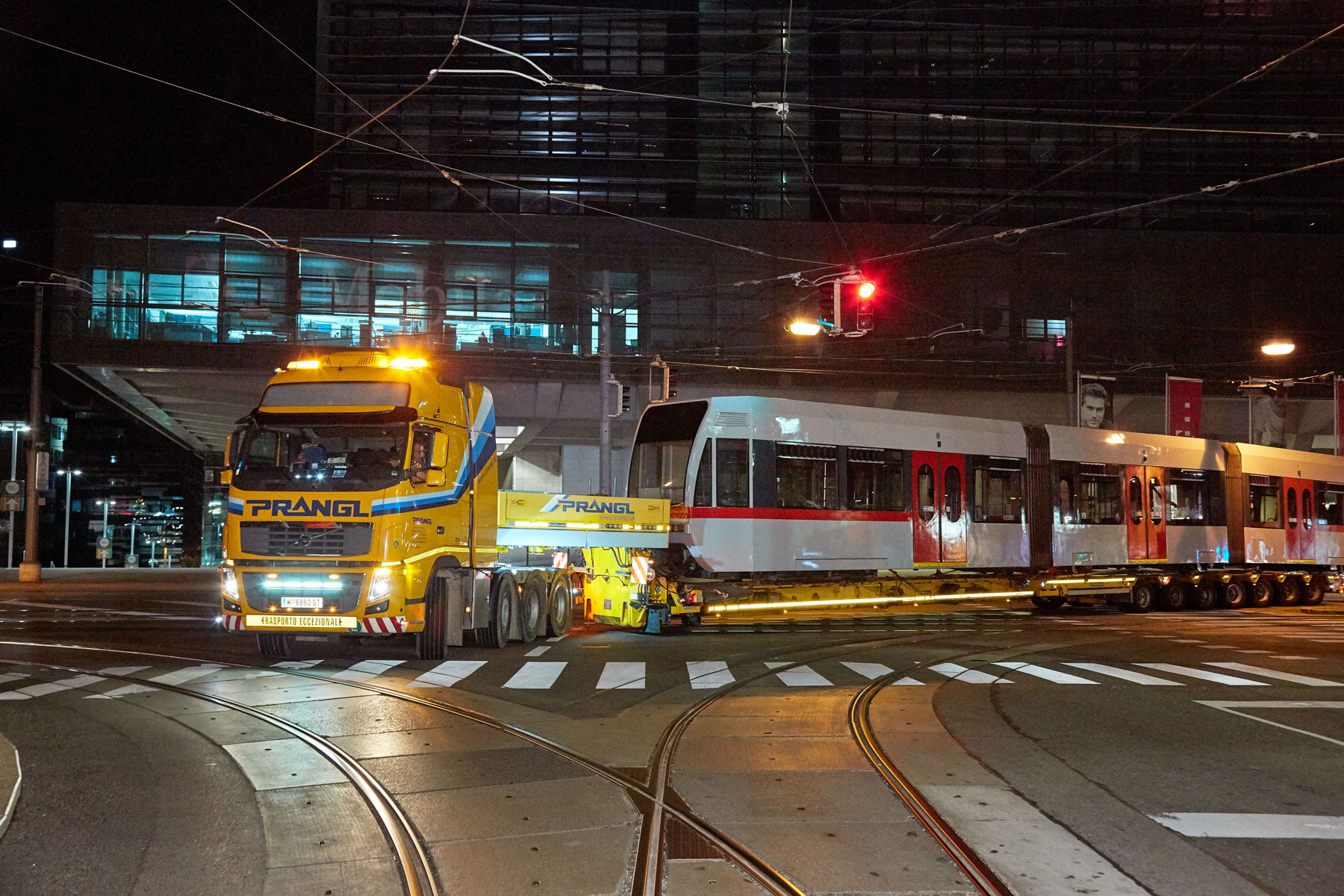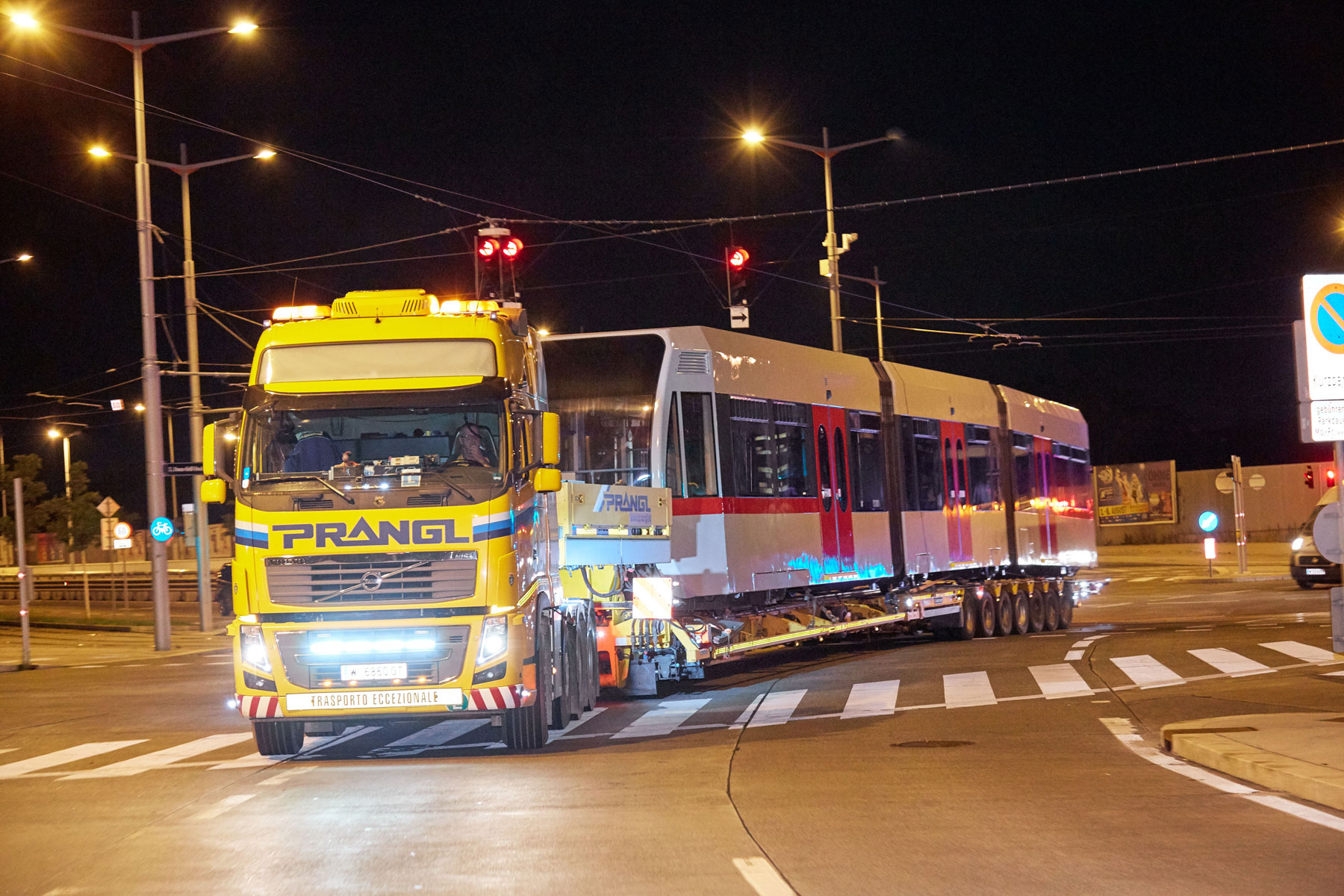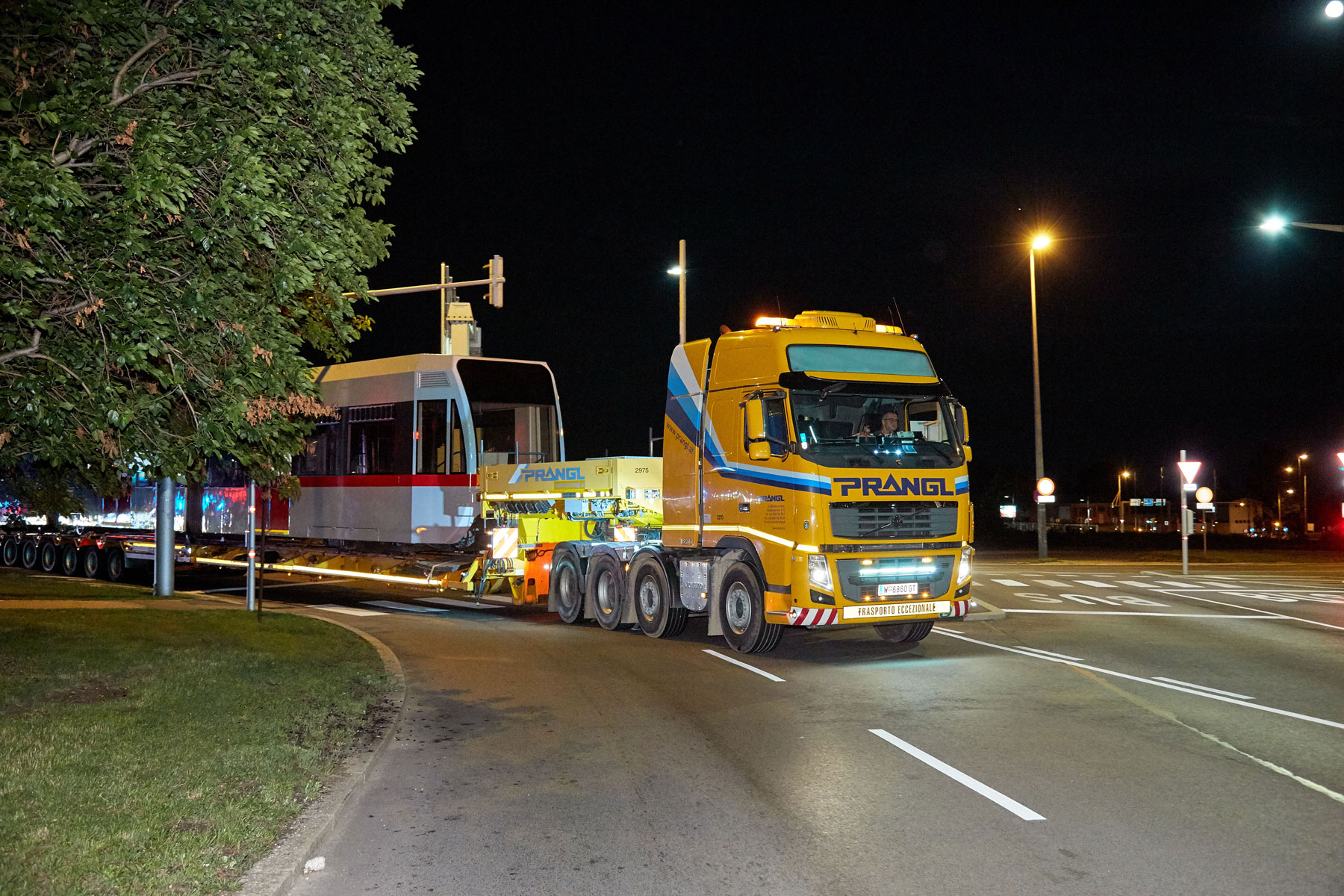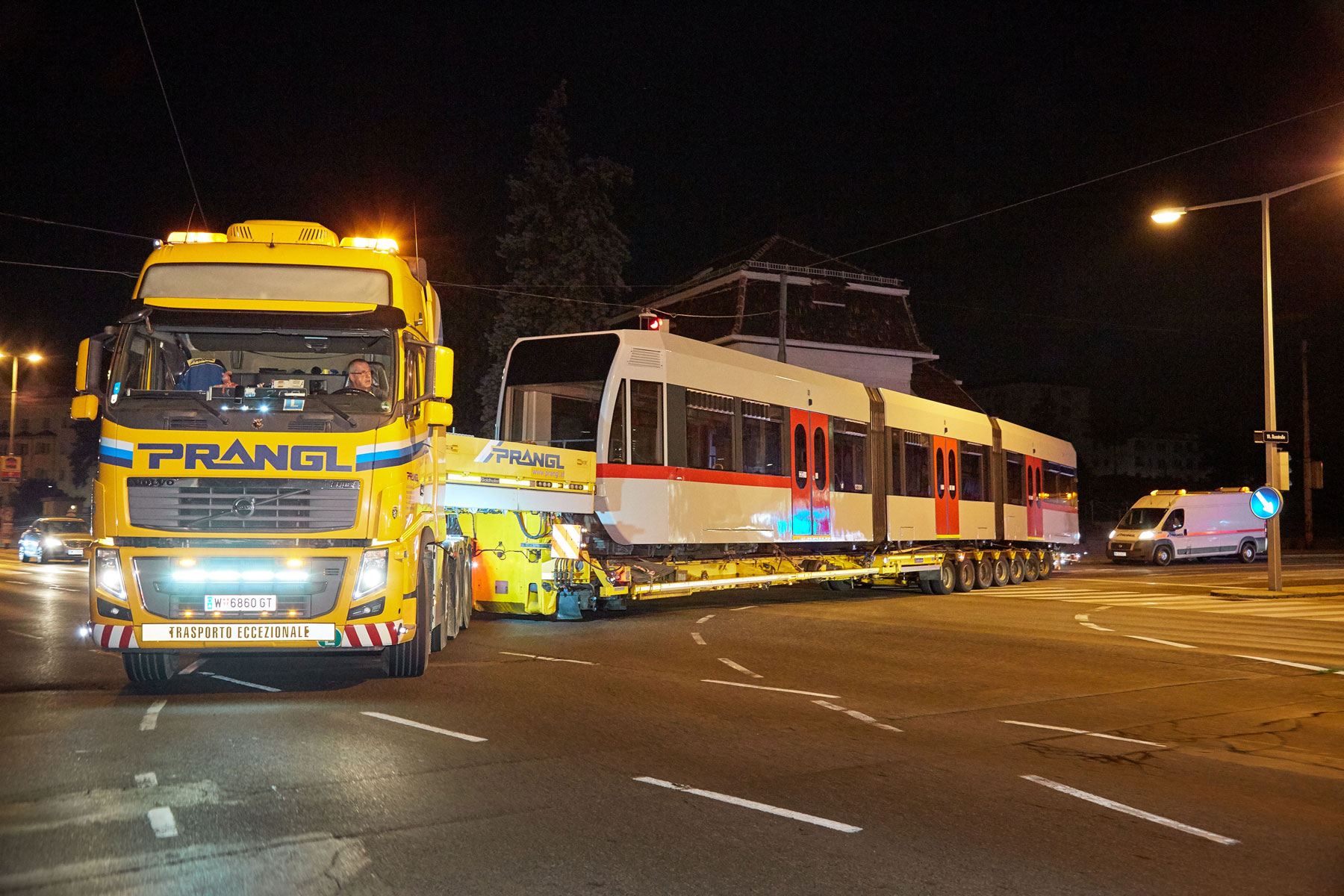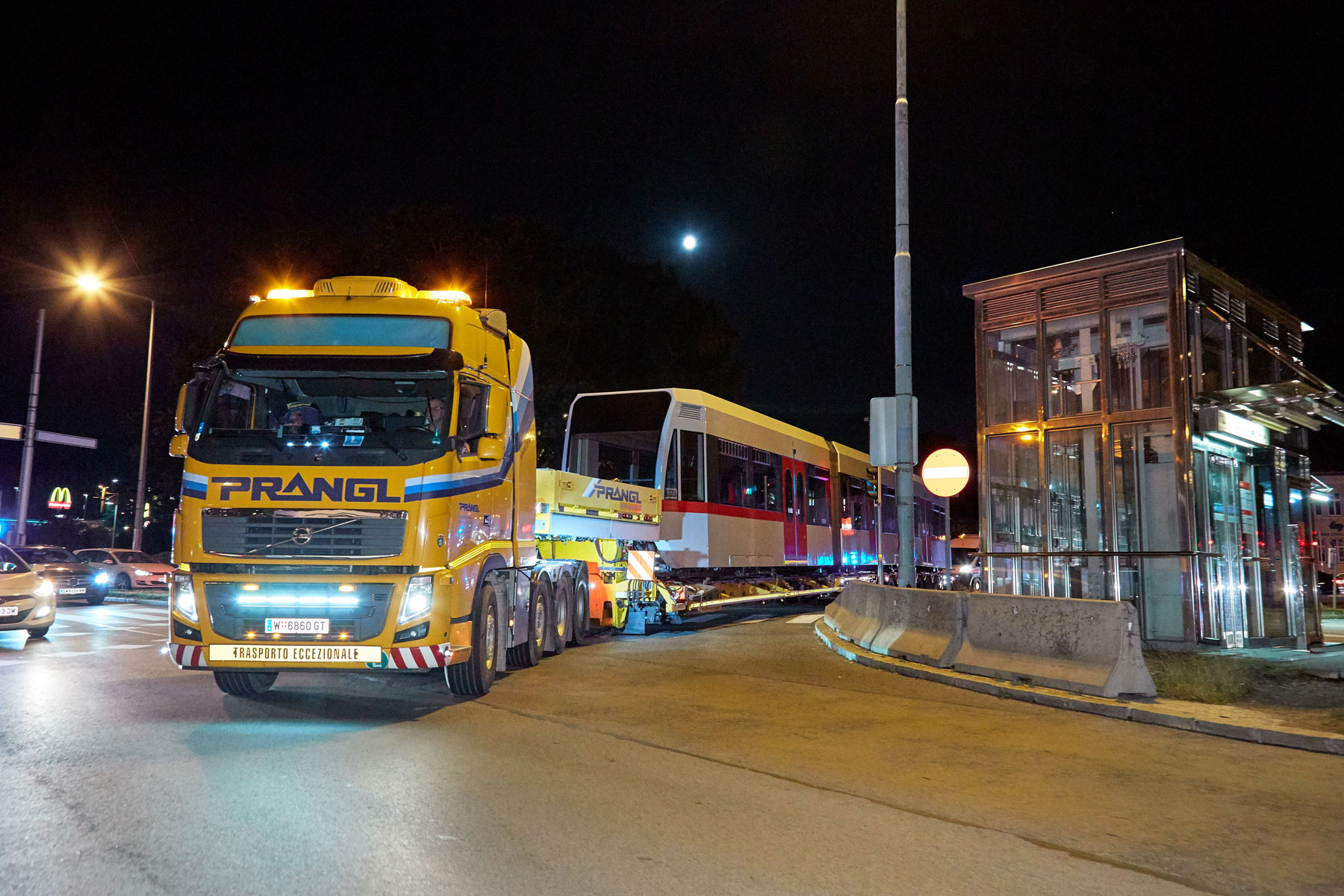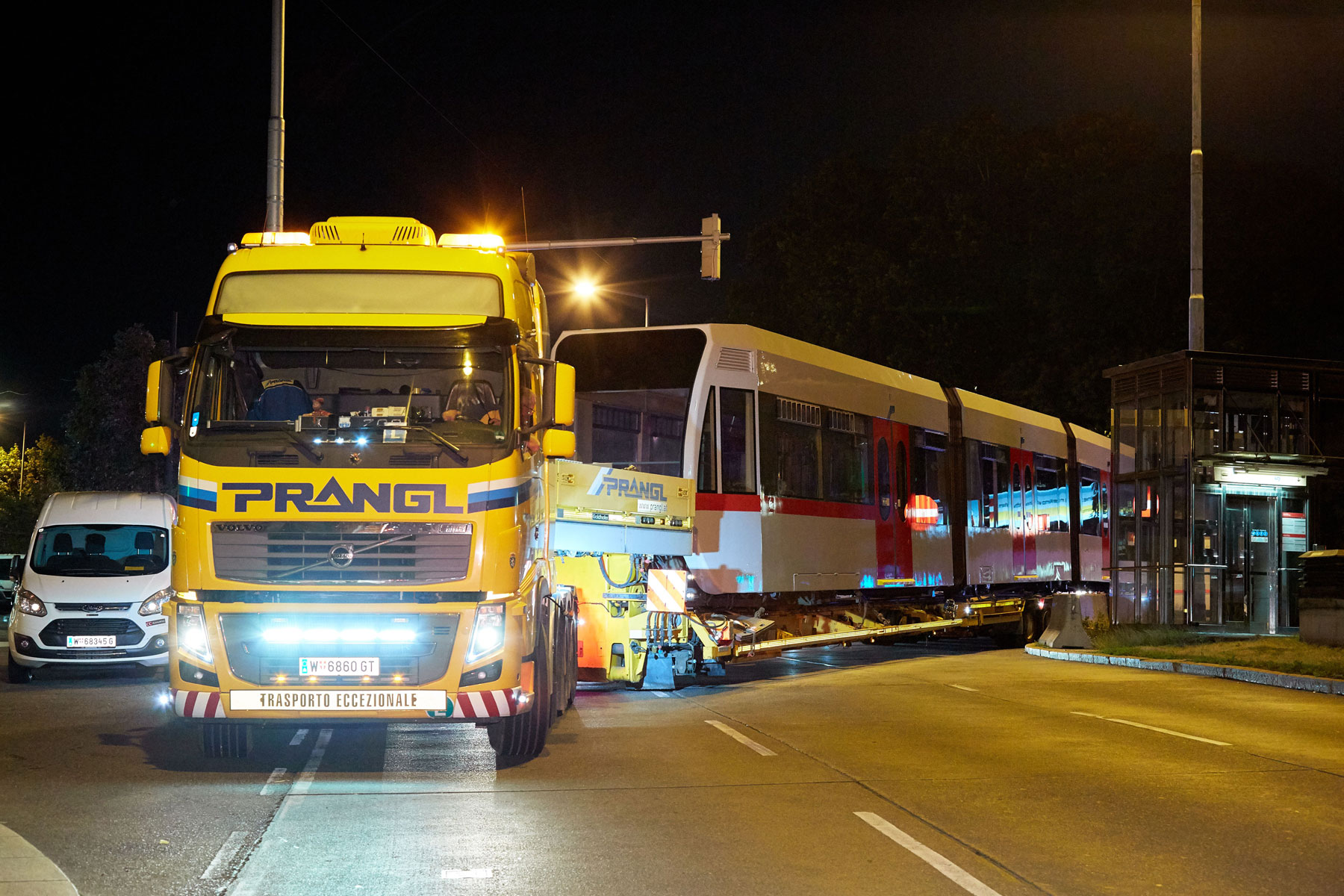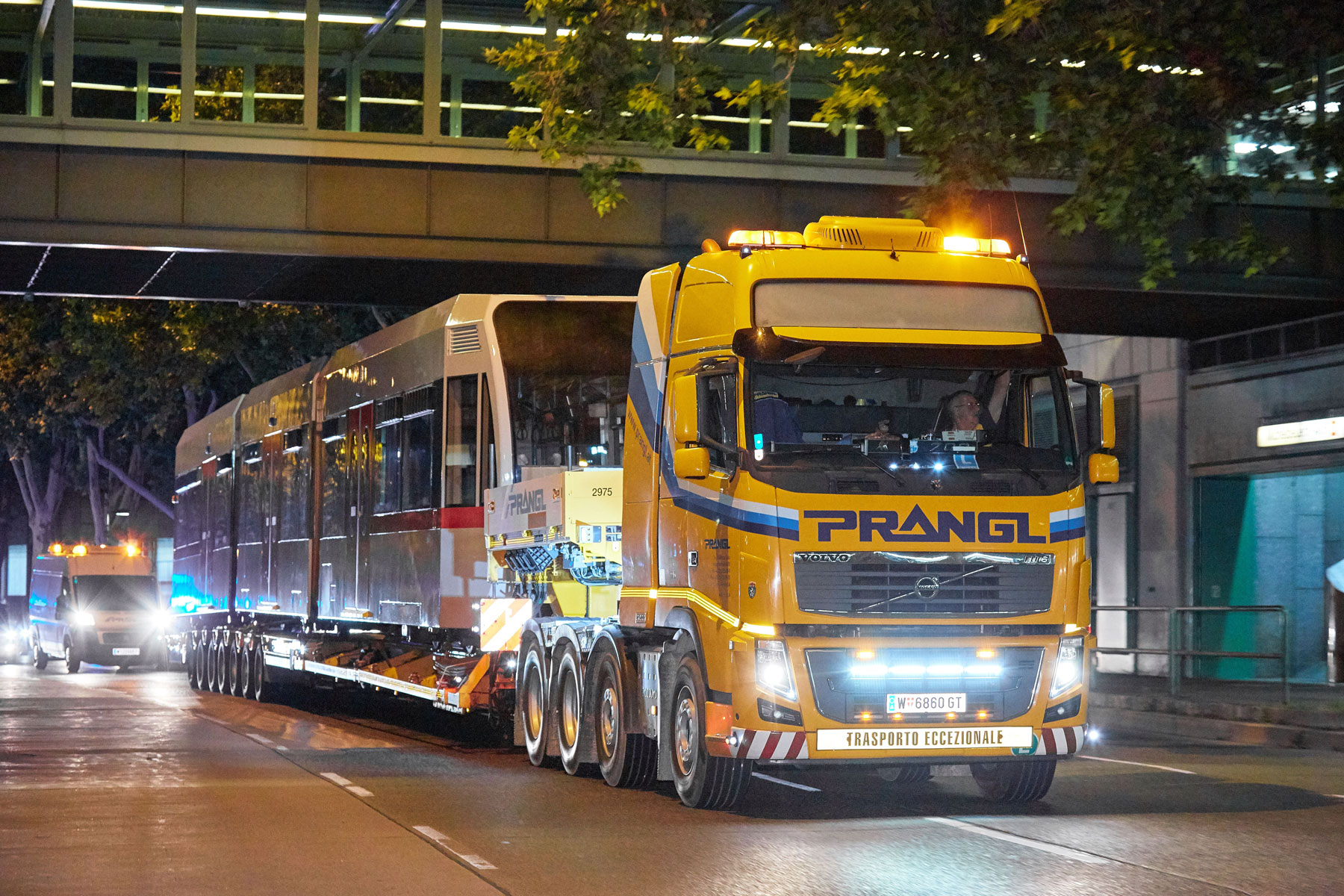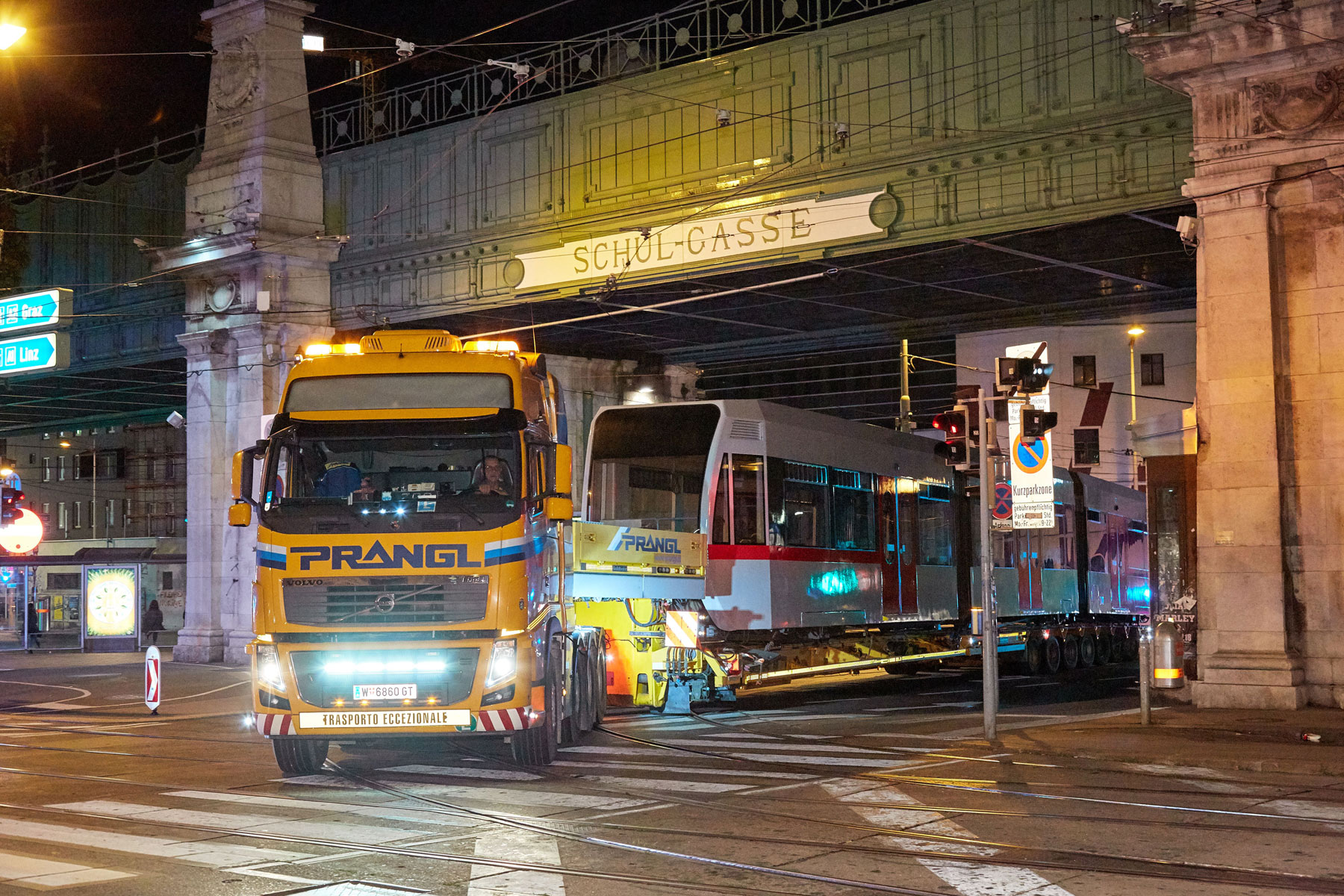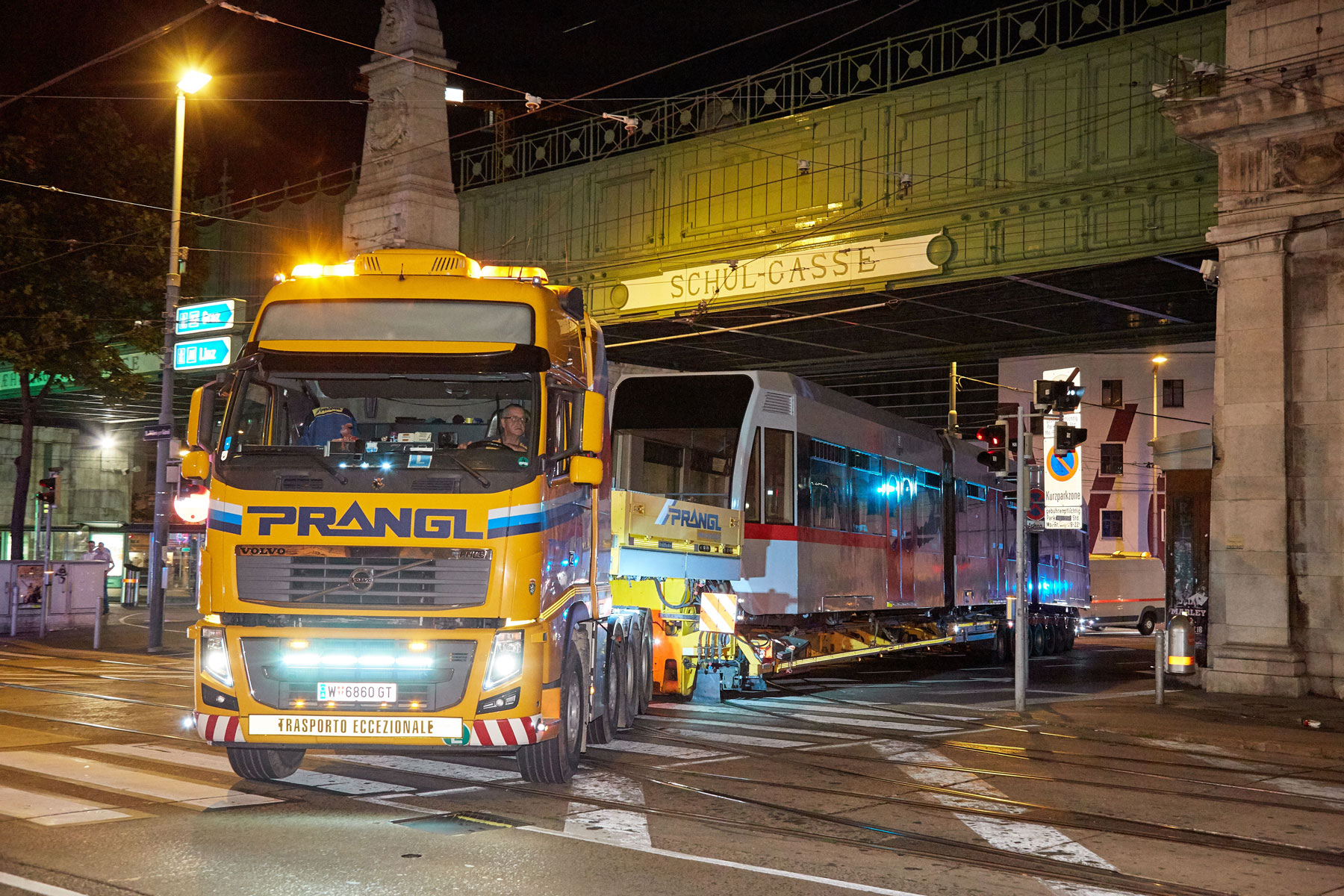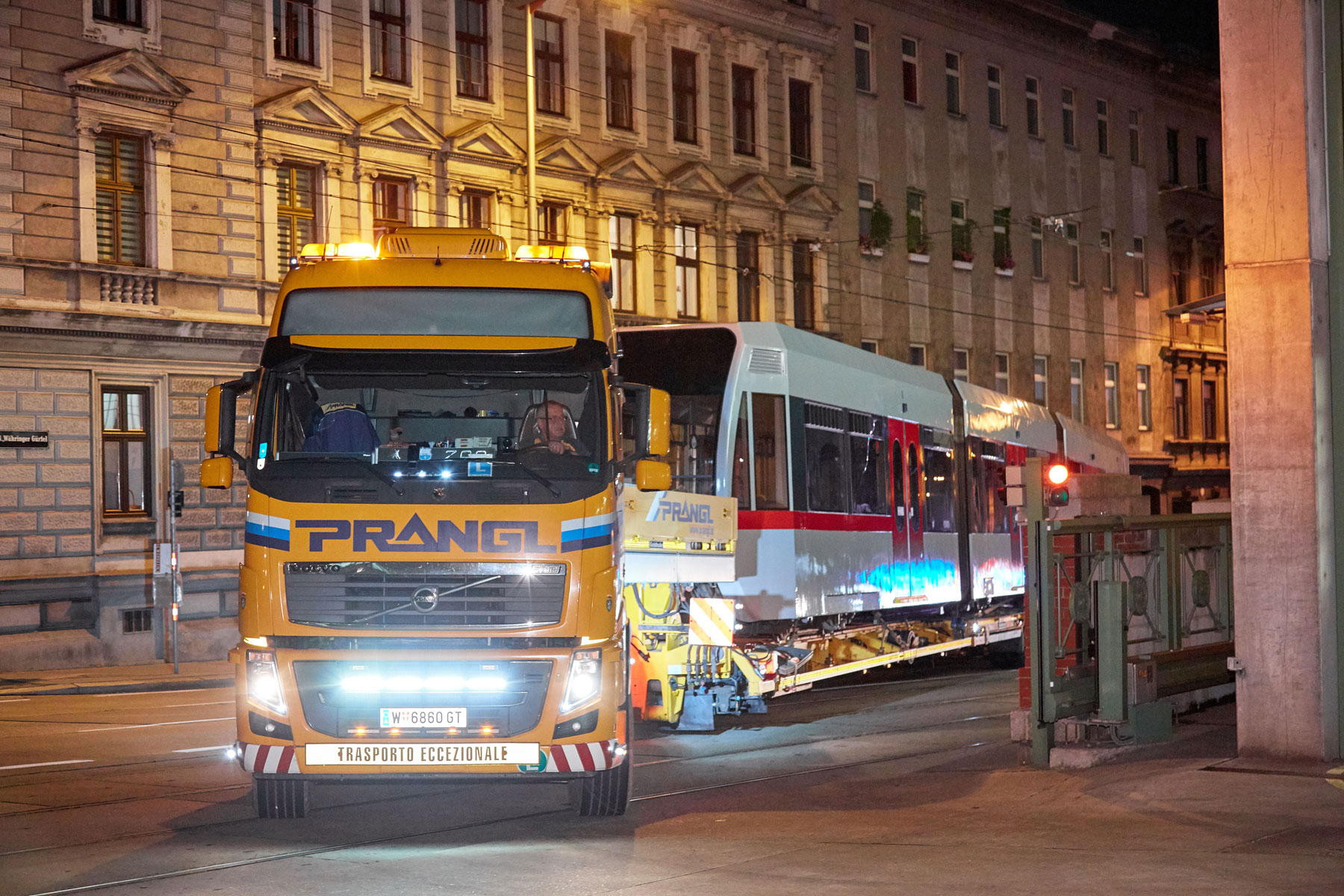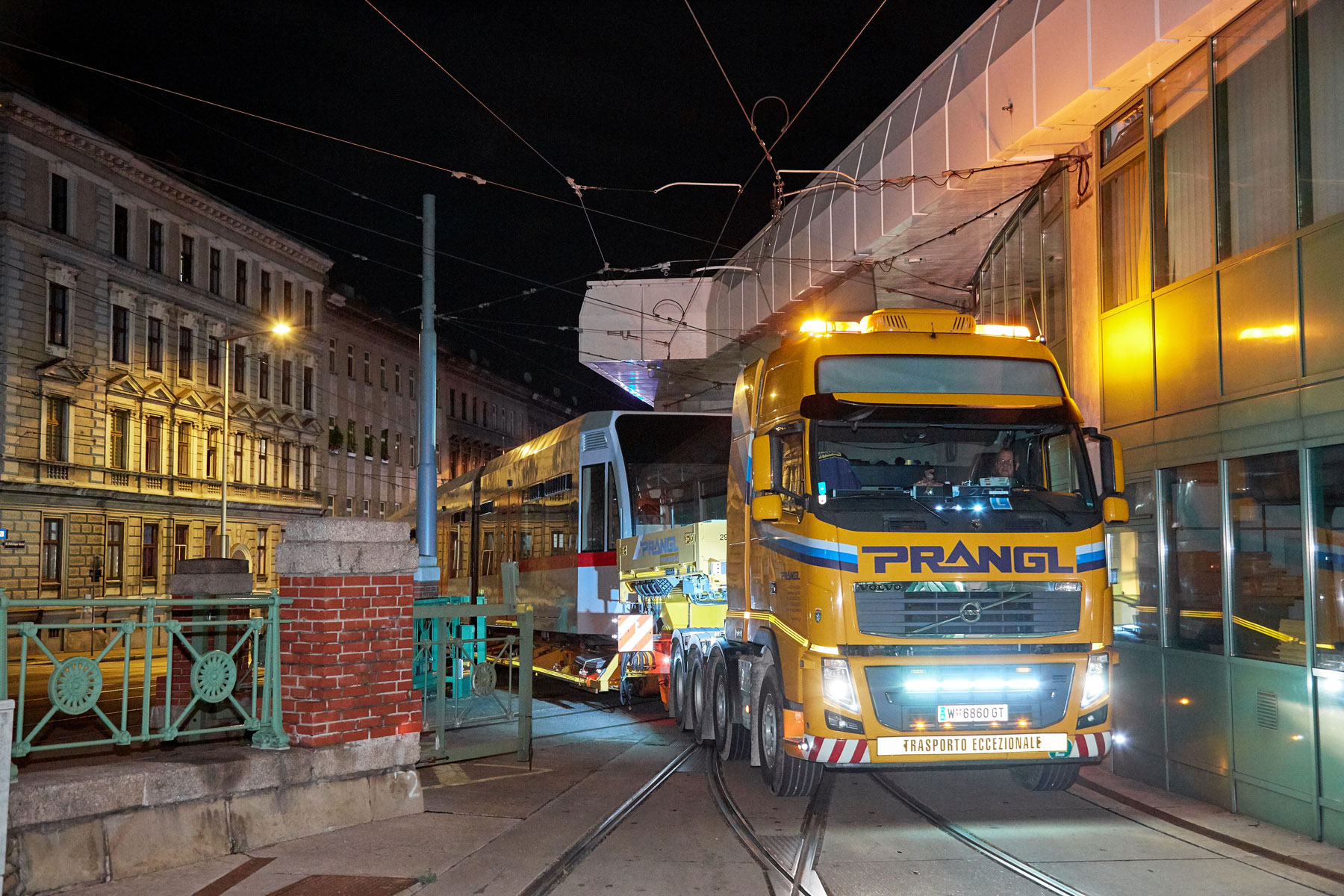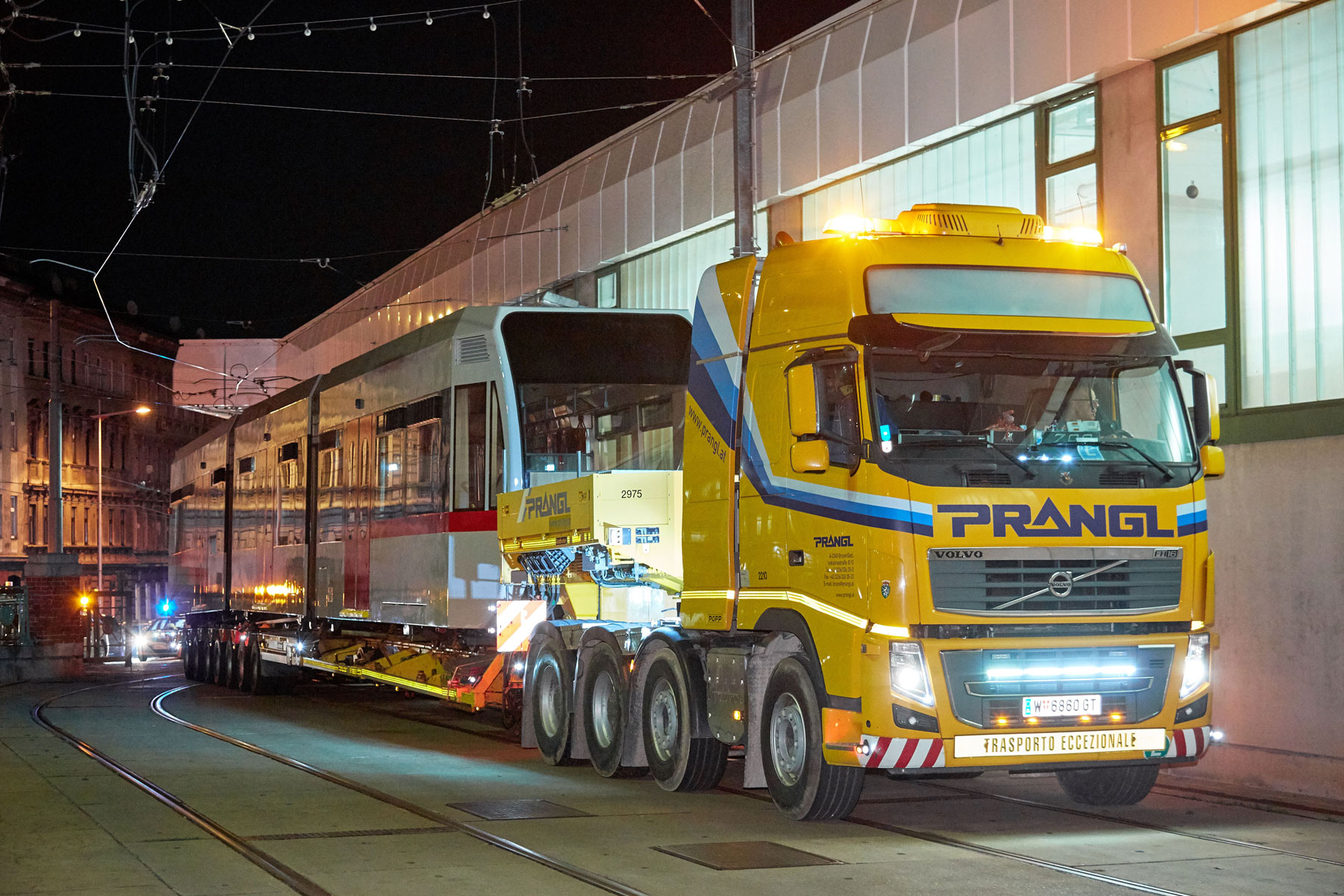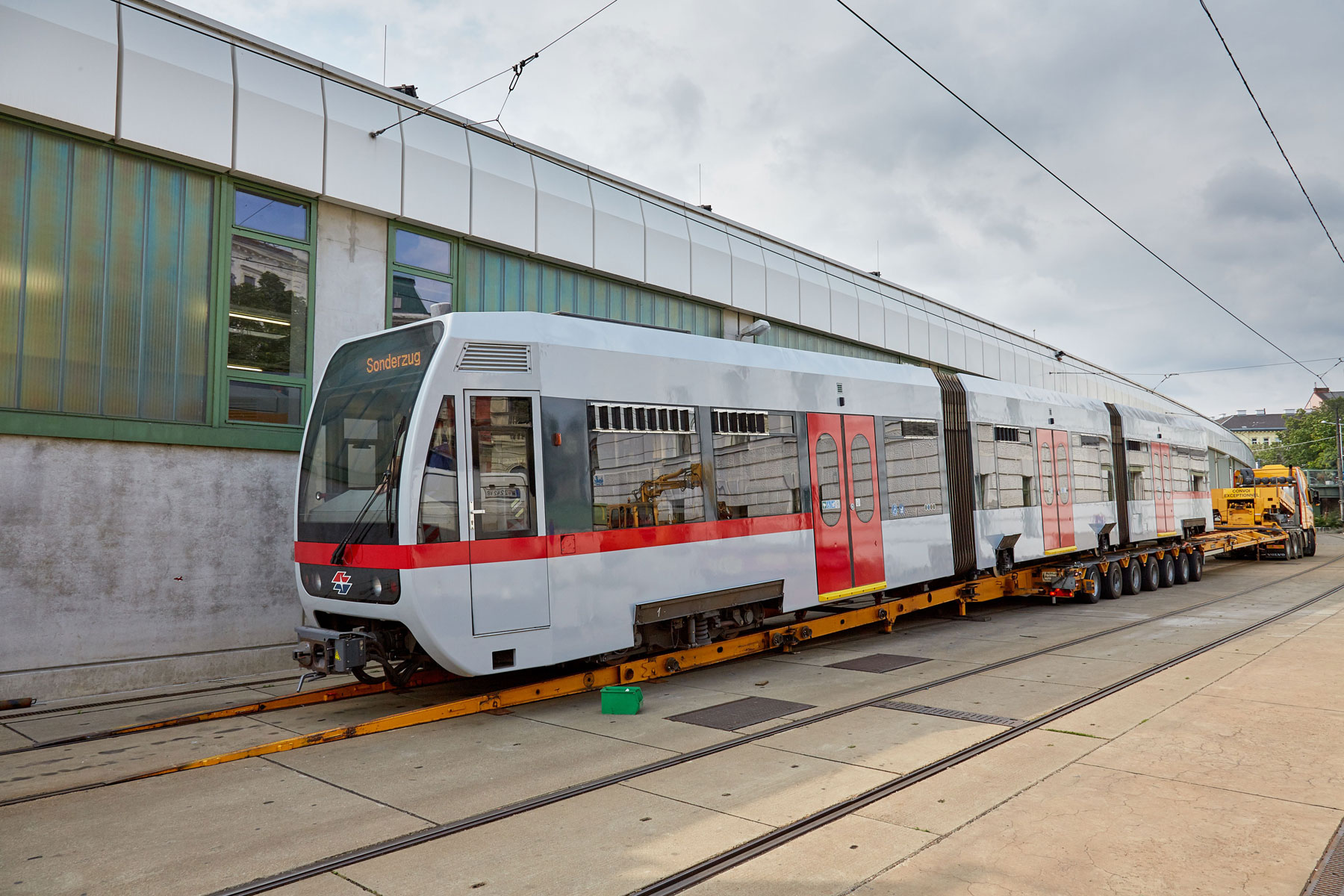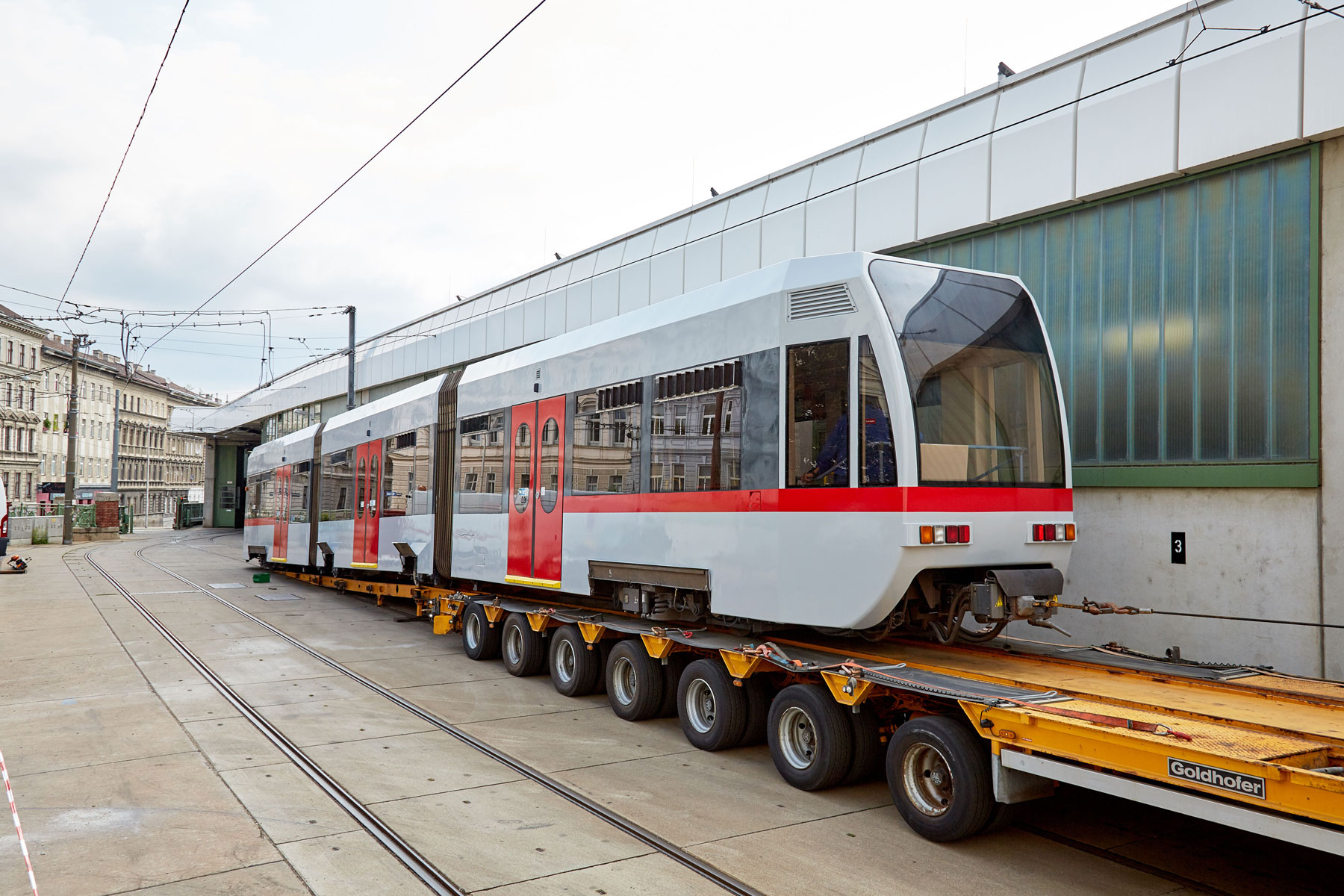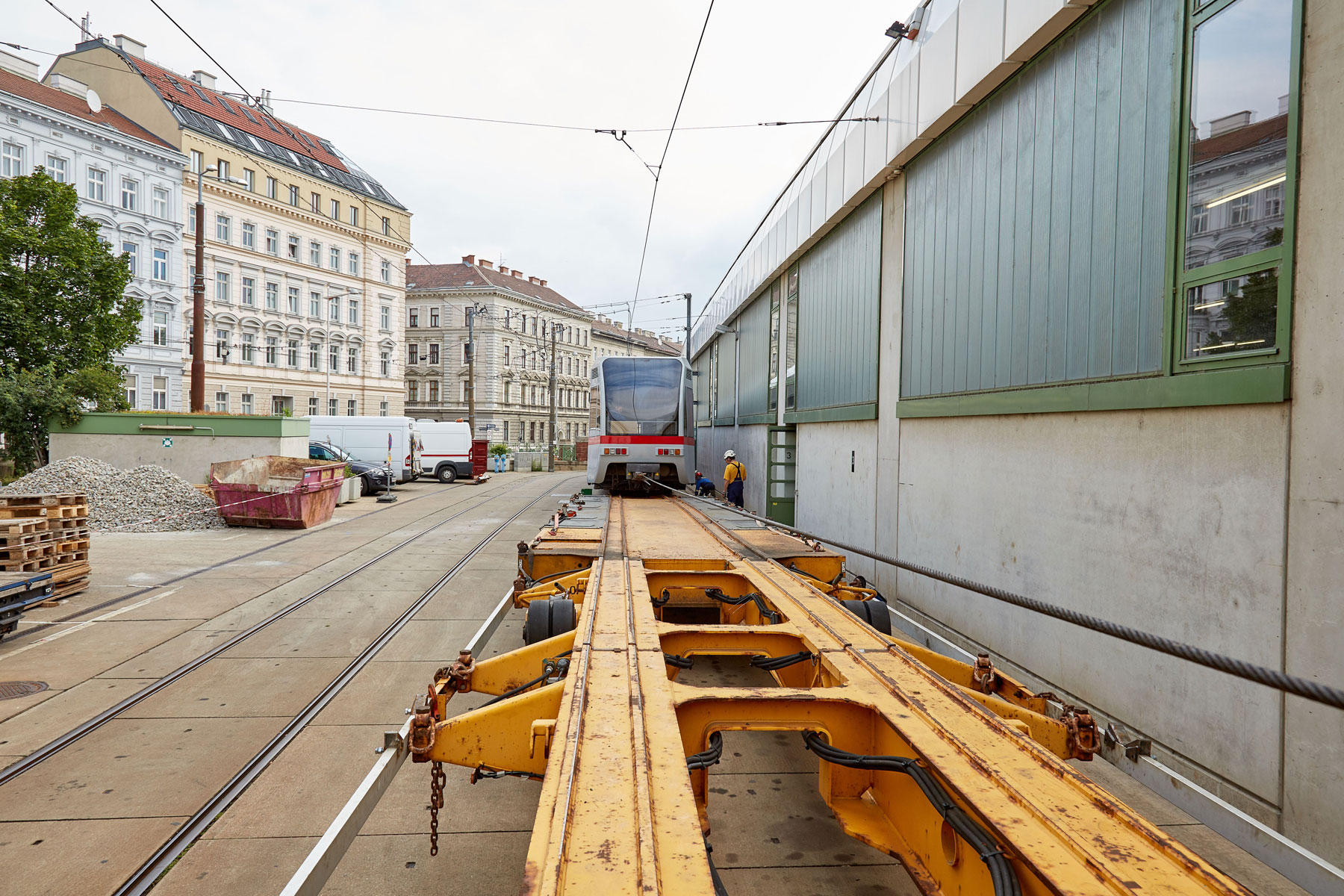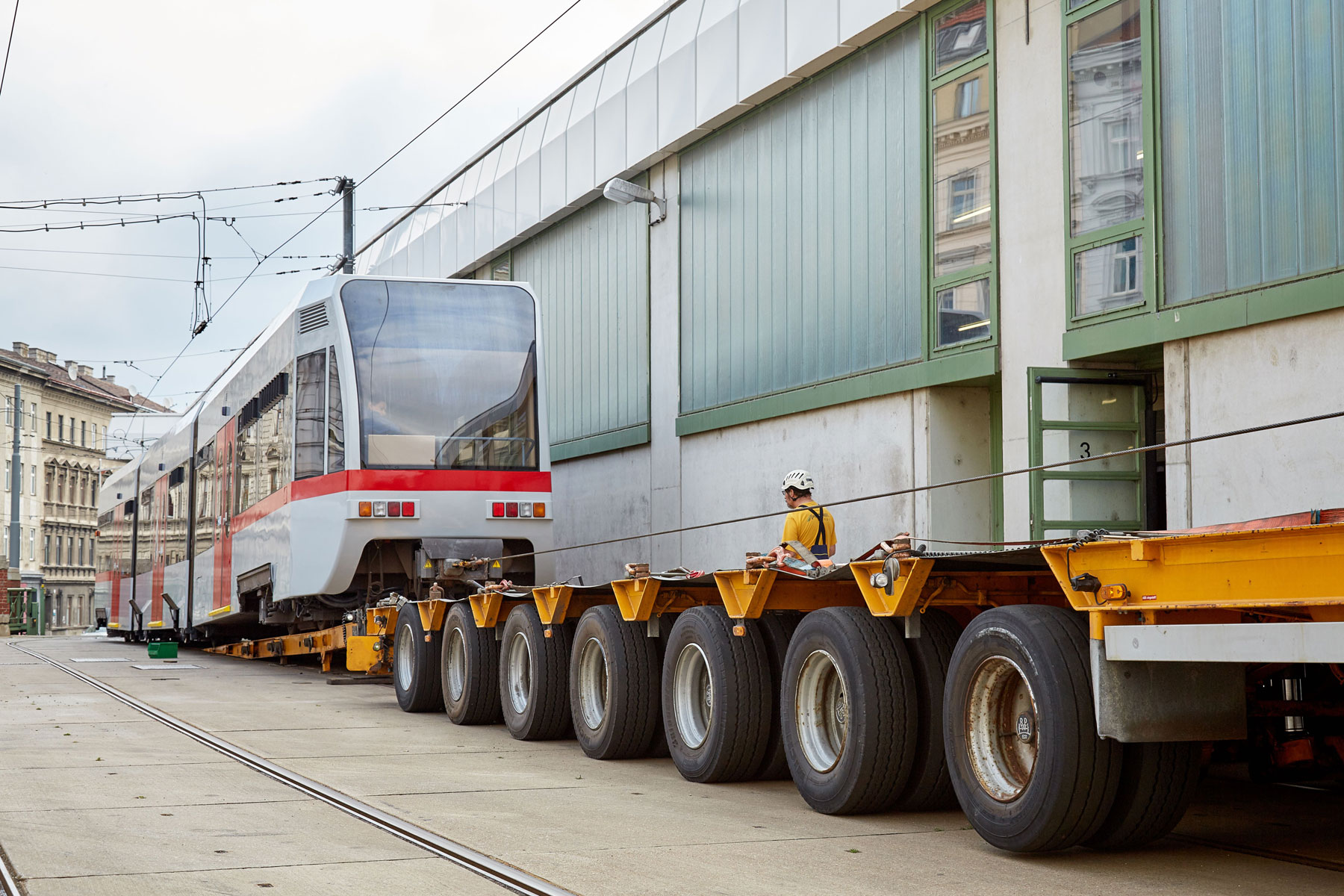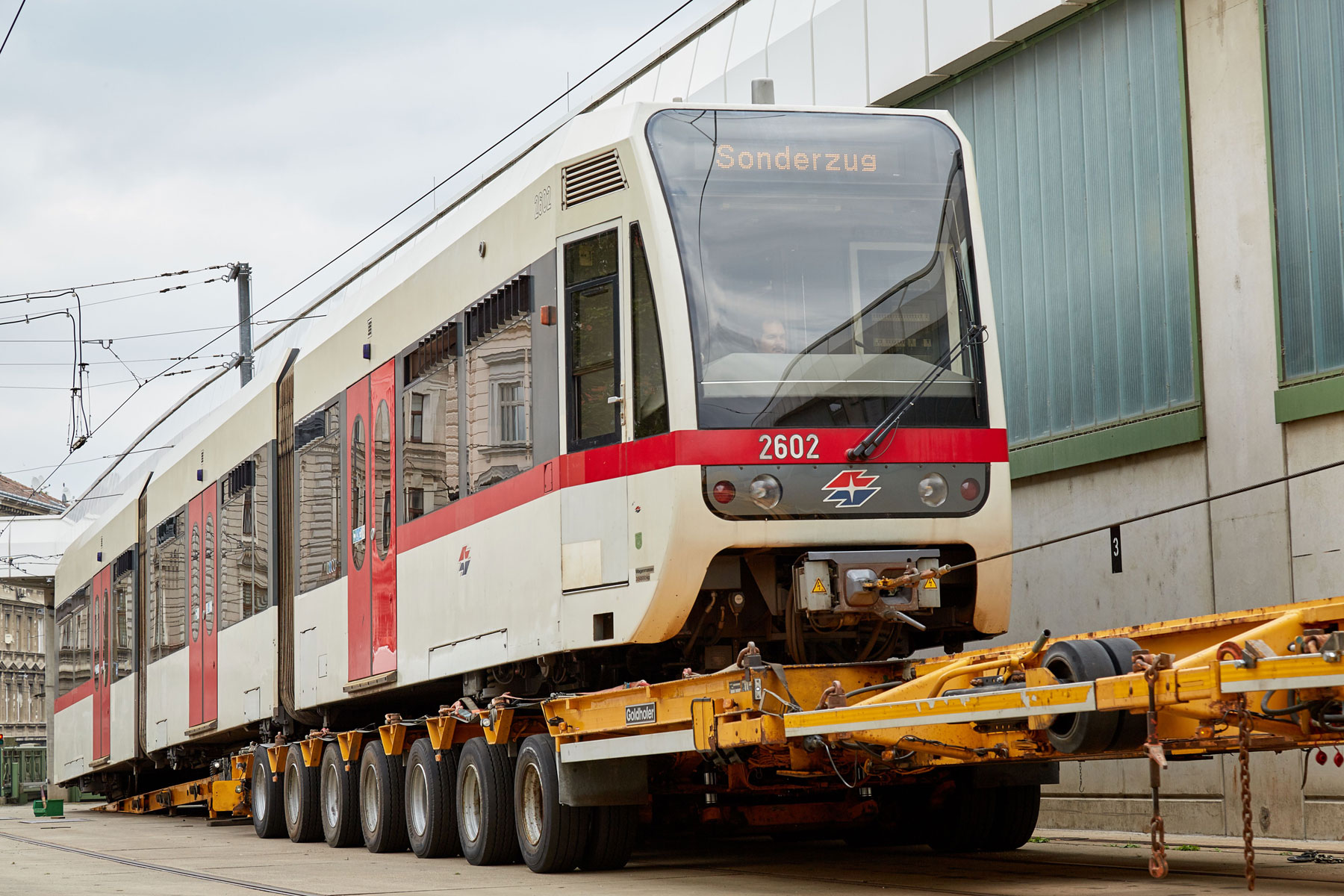 The challenge
General overhaul of underground train sets as a challenge
43 sets from the U6 line in Vienna will receive a general overhaul by 2020. An alternative to this procedure was painting by the technical service operations of the ÖBB in Vienna's Simmering. However, this required road transport from Michelbeuern station to Simmering. Together with the customer, the experts at Prangl formulated a transport concept that facilitates additional saving potentials.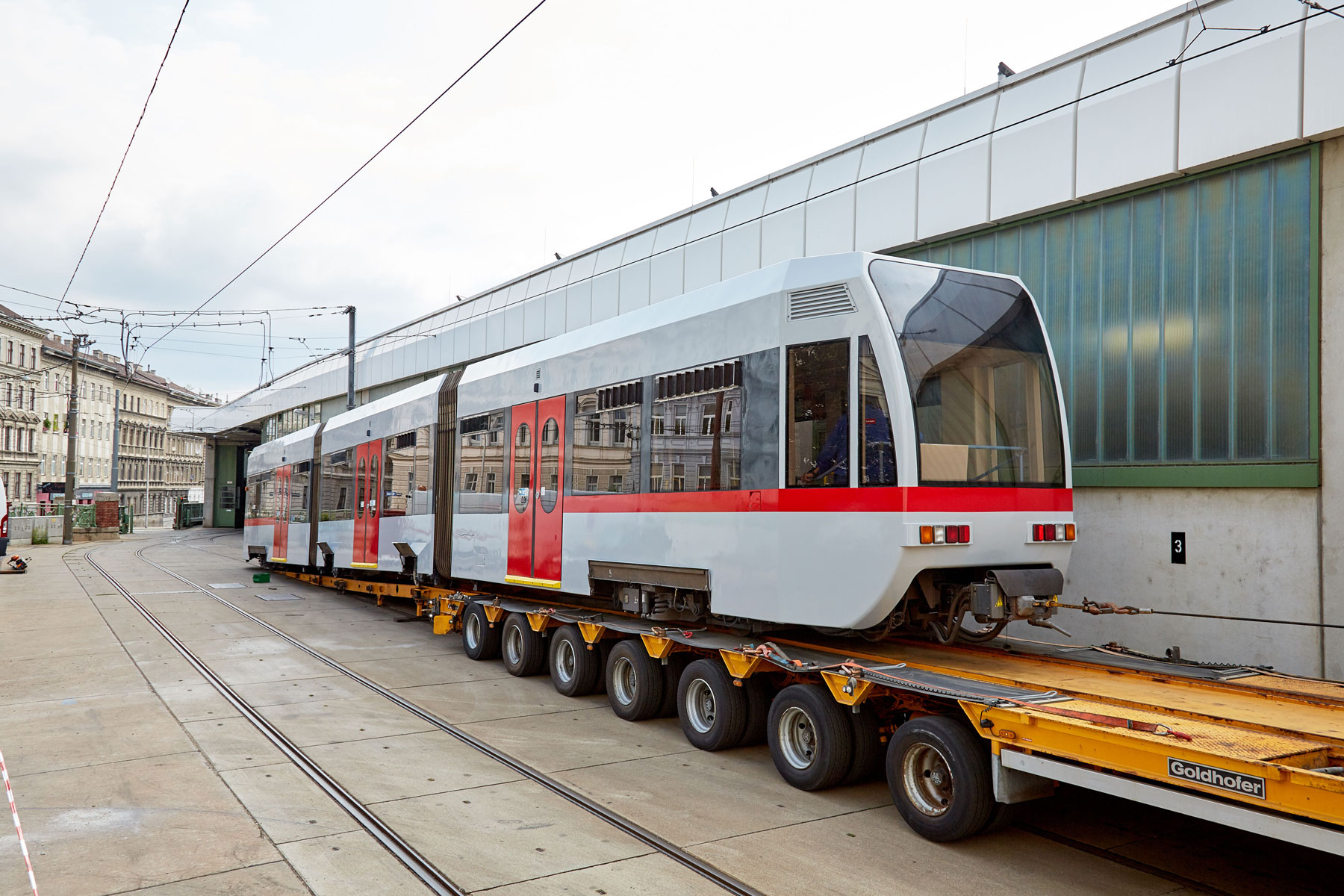 Transporting rail vehicles is Prangl's speciality
The concept was not just convincing due to its cost savings. But this did ultimately contribute to the ÖBB option getting the go-ahead. During concept formulation, the tight spatial conditions on the road network in Vienna proved an aggravating factor. With an overall length of 40 metres and a total weight of 83 tons per train, it was necessary to carefully check certain streets, the loading and unloading stations, as well as various clearance heights. However, with decades of experience in the transportation of rail vehicles, the team at Prangl knew exactly what to be aware of.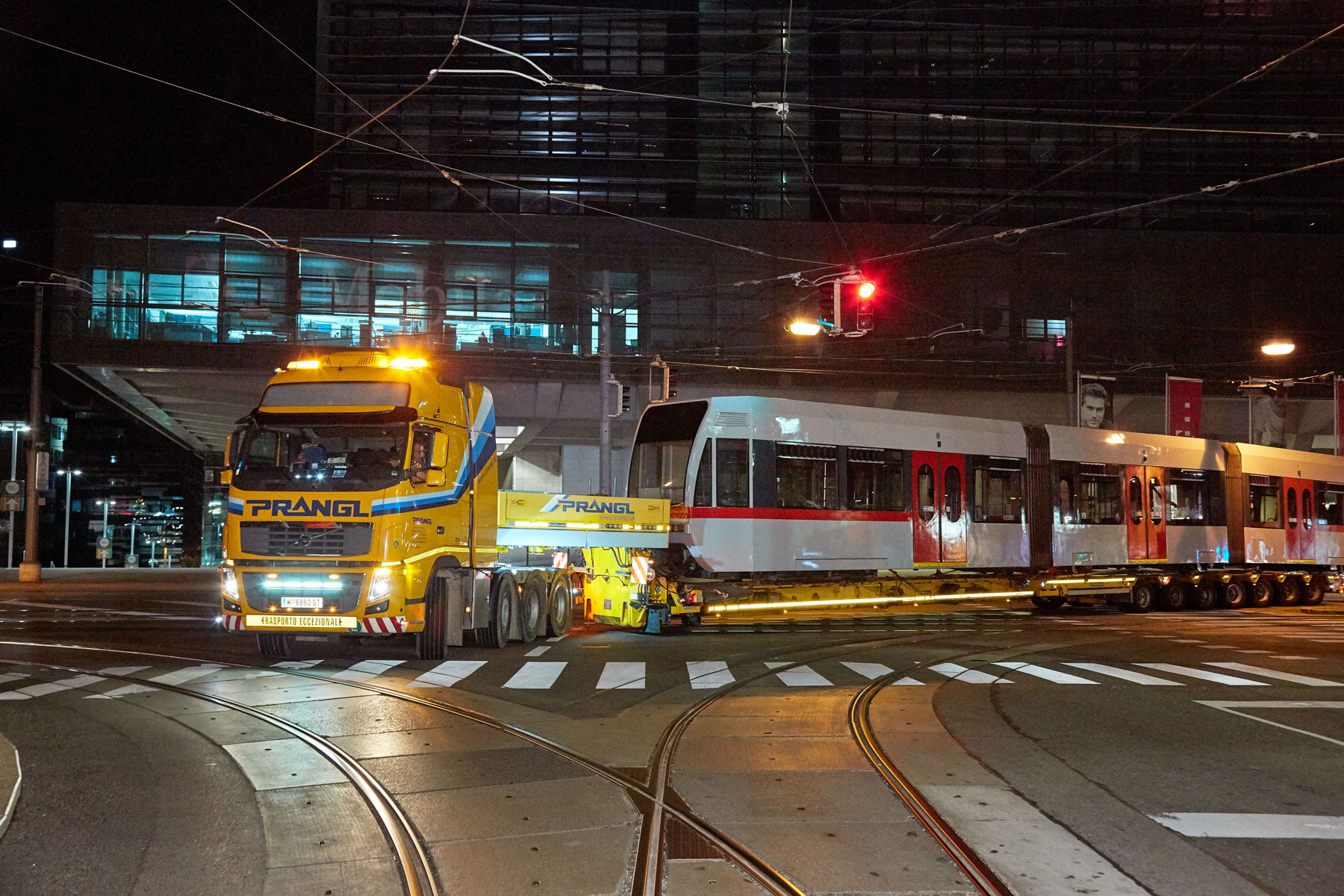 Good preparation is half way to success
Once the procedure was defined and prior to the first departure, a few adjustments were necessary: road signs were temporarily removed, stopping and parking bans were provisionally established, etc. With such time-critical transportation, it was naturally essential that nothing was left to chance. One particular peculiarity of the Prangl concept is the train-for-train exchange. As soon as one set is unloaded for refurbishment, a fully-overhauled carriage is loaded and transported back to Michelbeuern station. With this method it is possible to ensure that the routes can be optimally utilised - enabling cost reductions.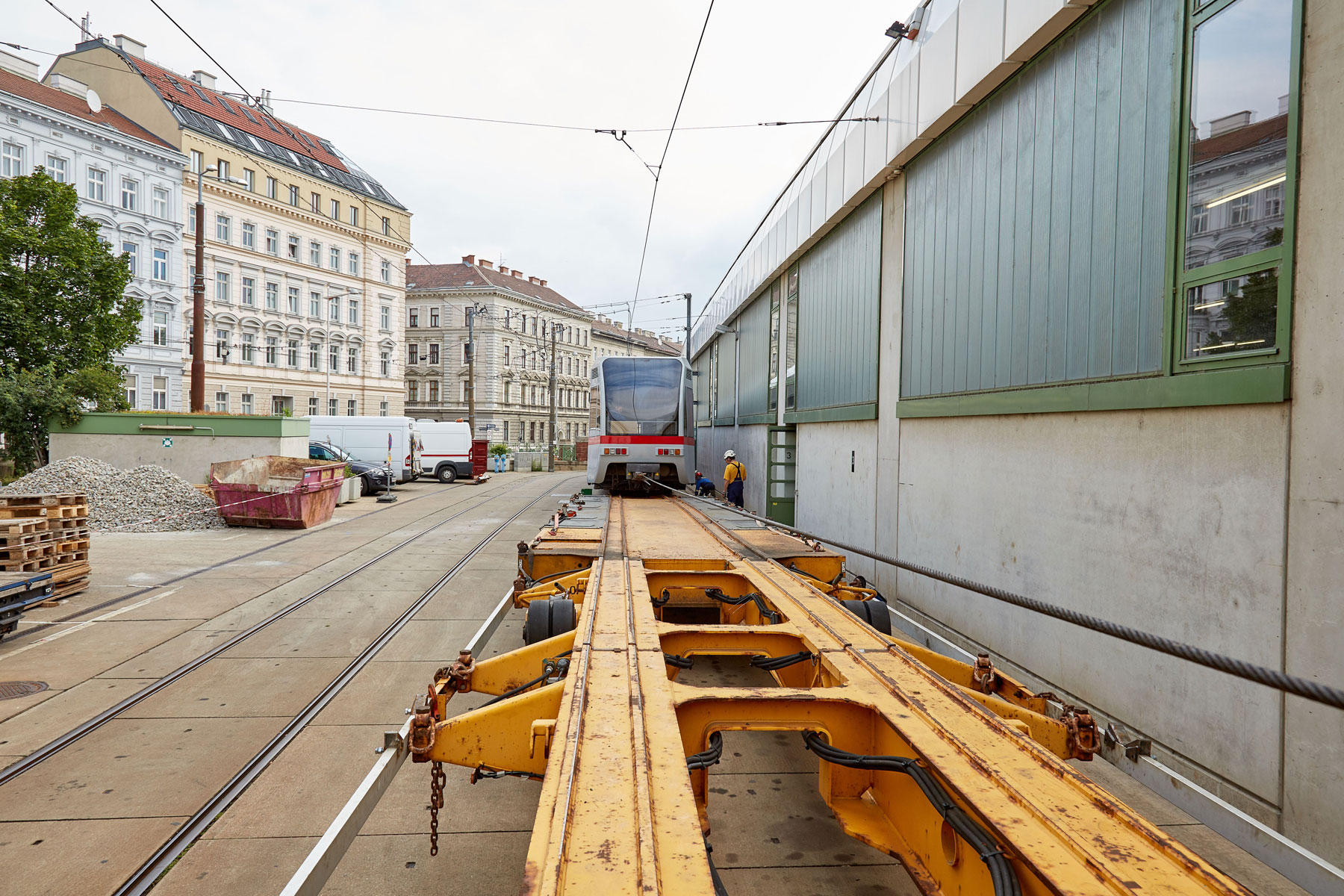 Special semi-trailers with integrated rail guides
The equipment used is also decisive for project optimisation. Rail guides have been integrated in the loading bed of a semi-trailer specially developed for railway vehicles. In combination with an innovative, hydraulically lifting and lowering rear extension with integrated rail extension, it is possible to perform loading and unloading safely and with space-efficiency. Rapid assembly and disassembly of the loading ramp is possible without a forklift, and is therefore an integral component of this unique equipment. The rope winch integrated in the semi-trailer also guarantees that the sets can be loaded safely from the platform onto the transporter, and can then also be rolled gently back into the track bed.