October 2017
Town tower
The Köflach town tower was transported from the town hall to a roundabout and erected there prominently.
Date:
October 2017 – October 2017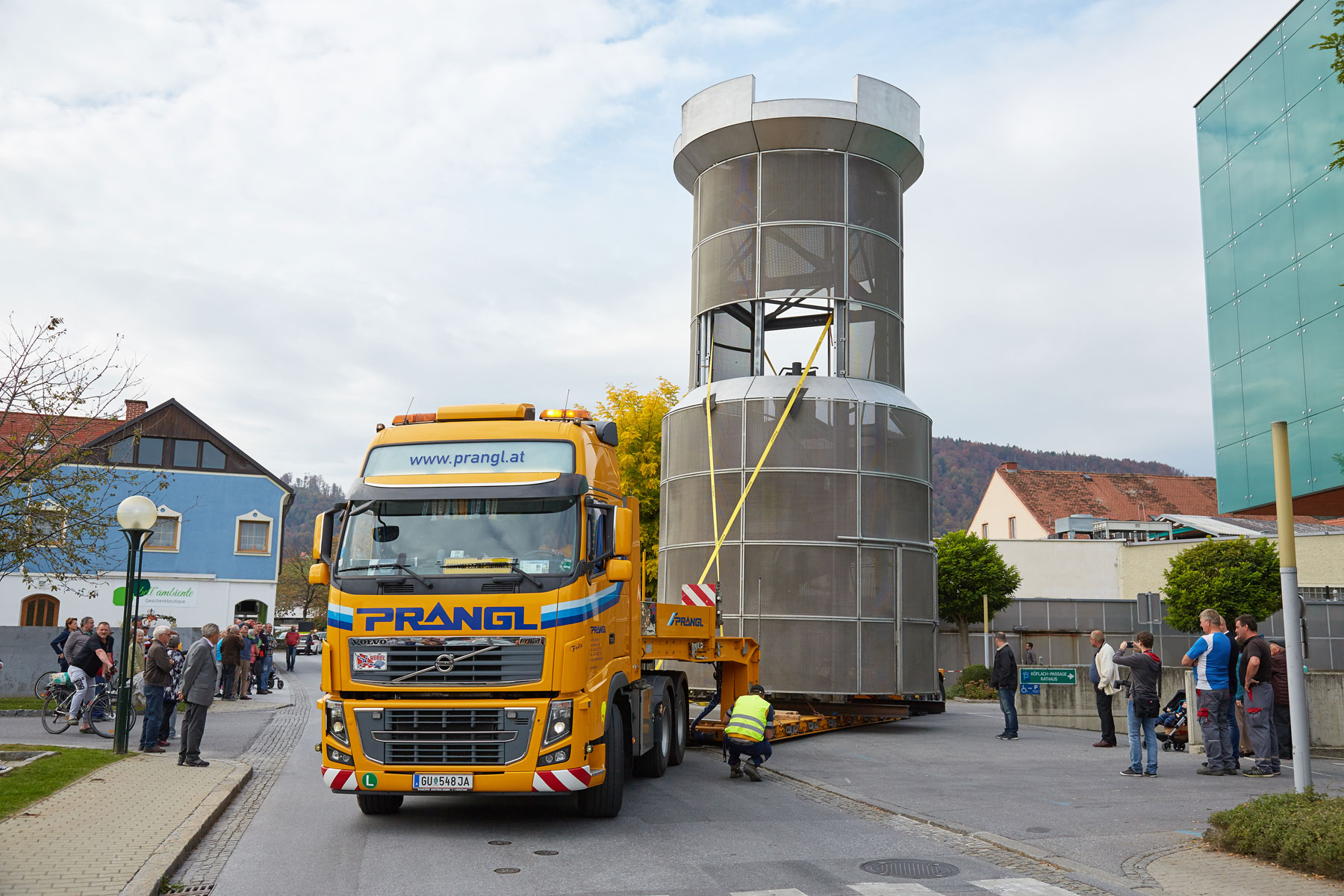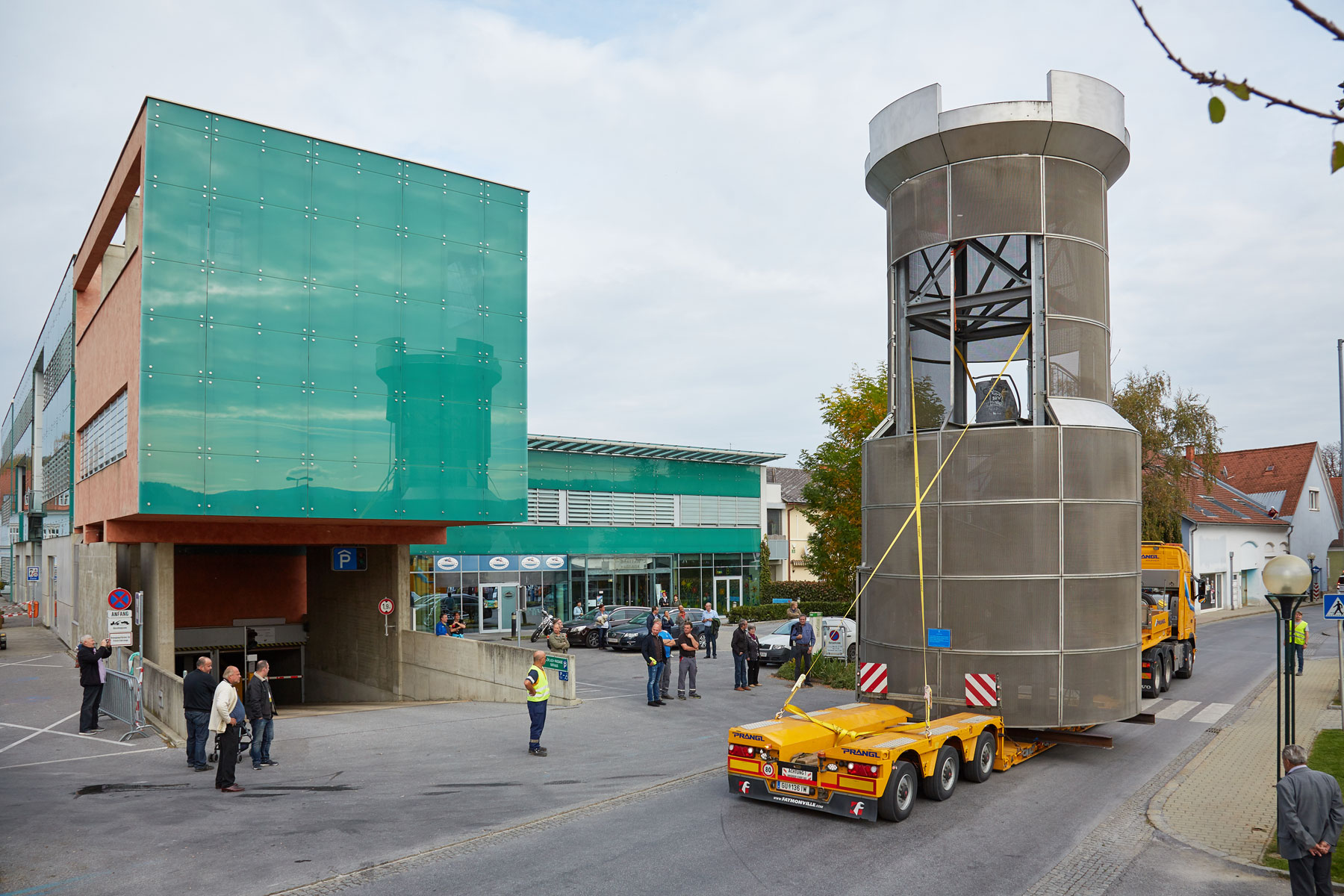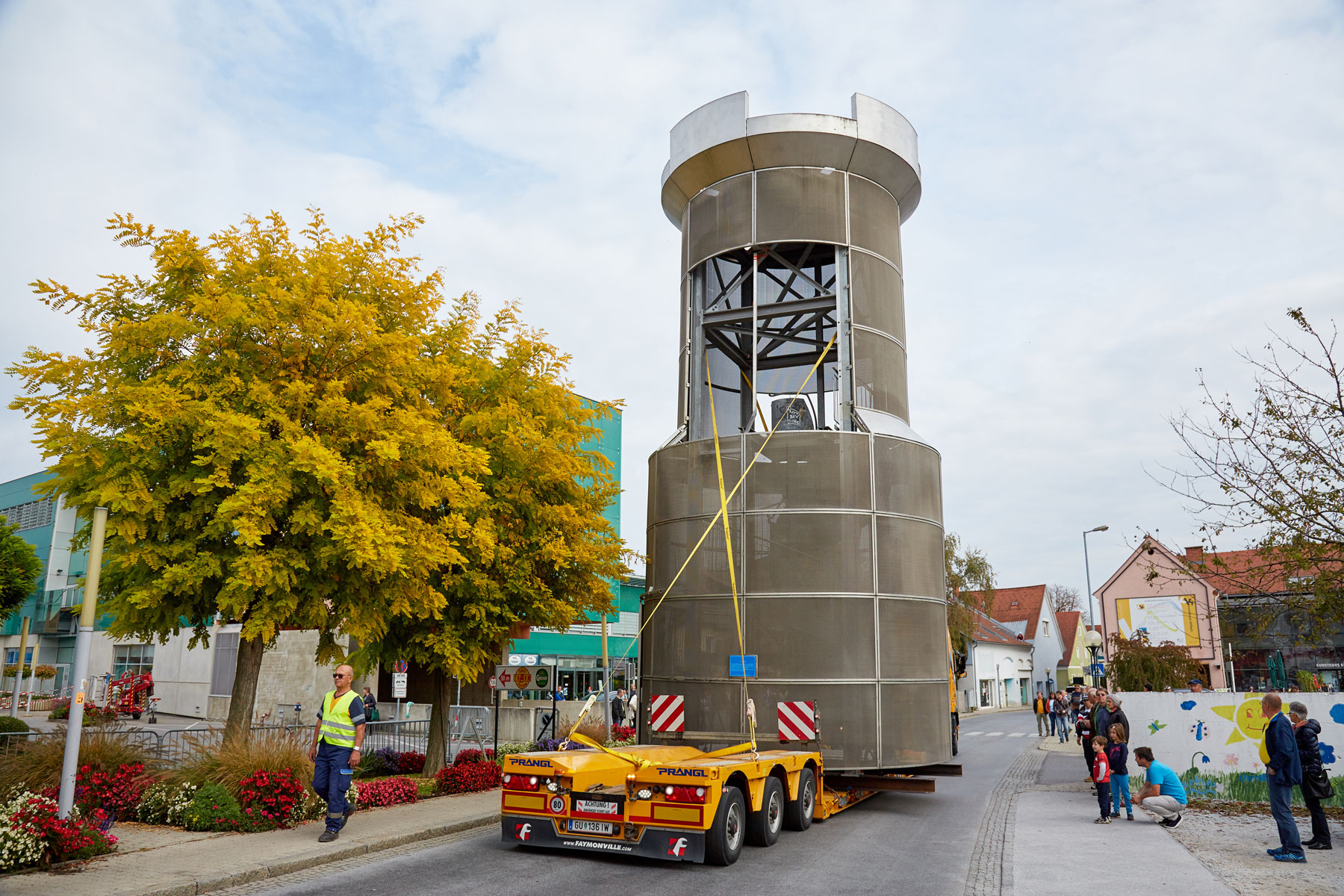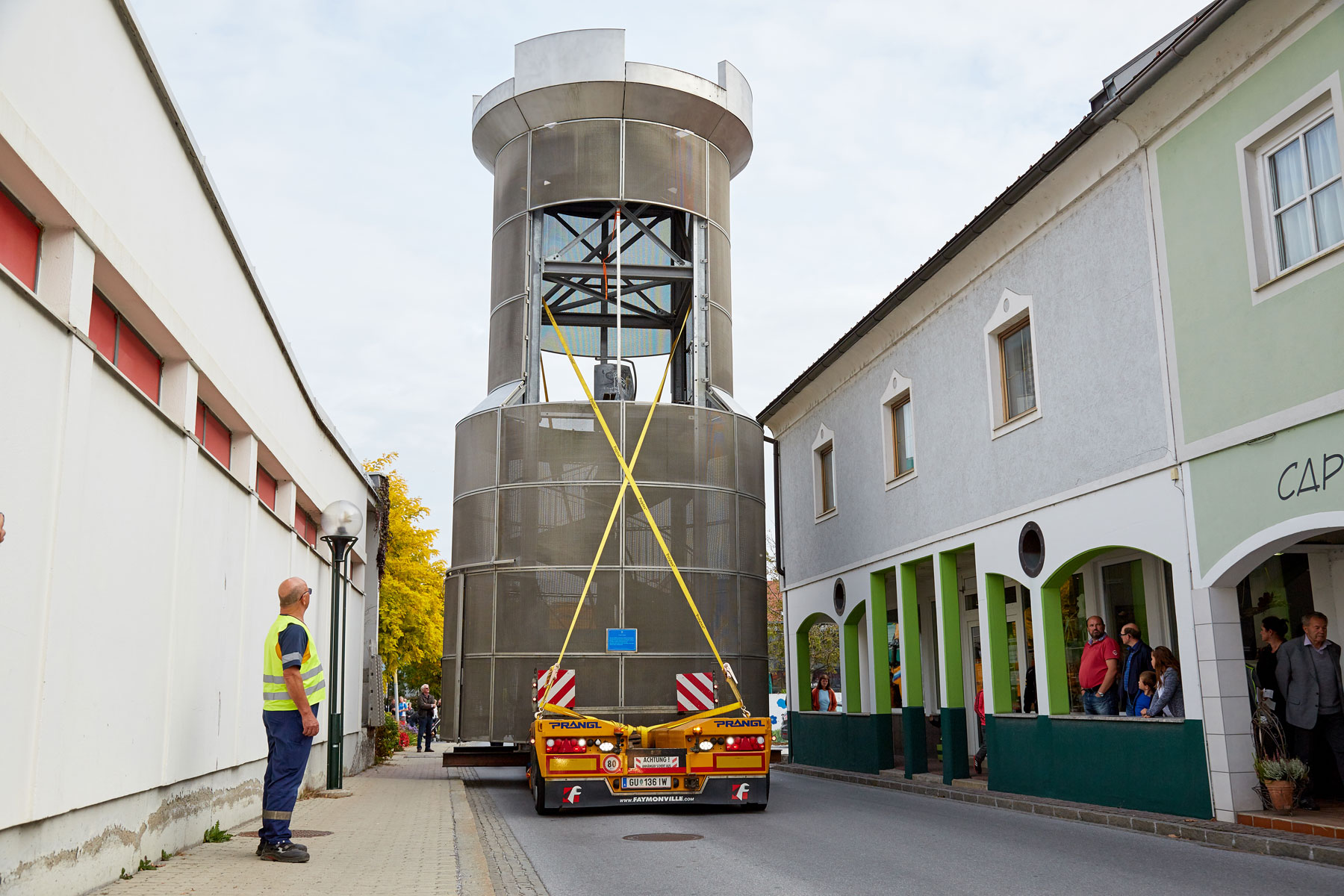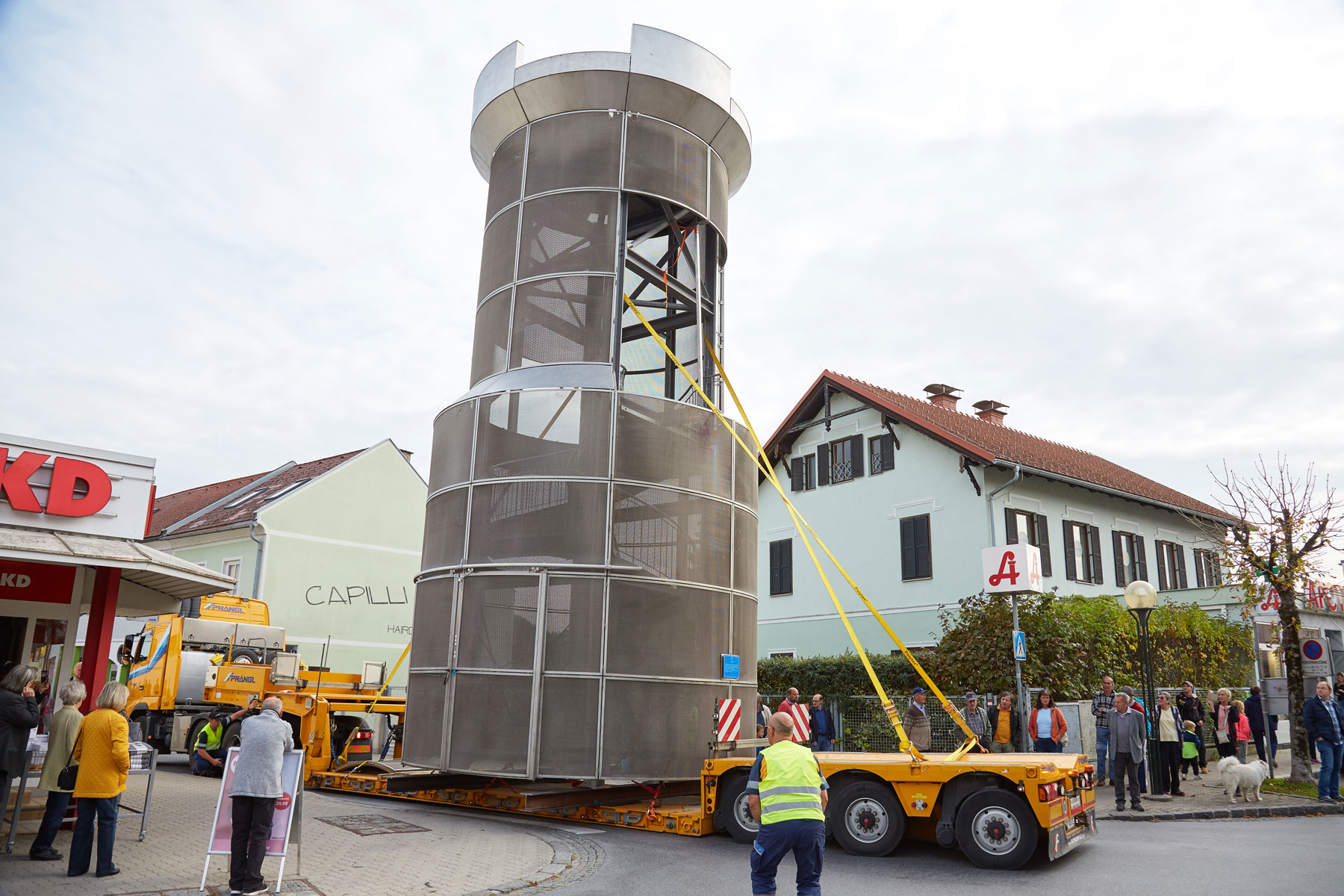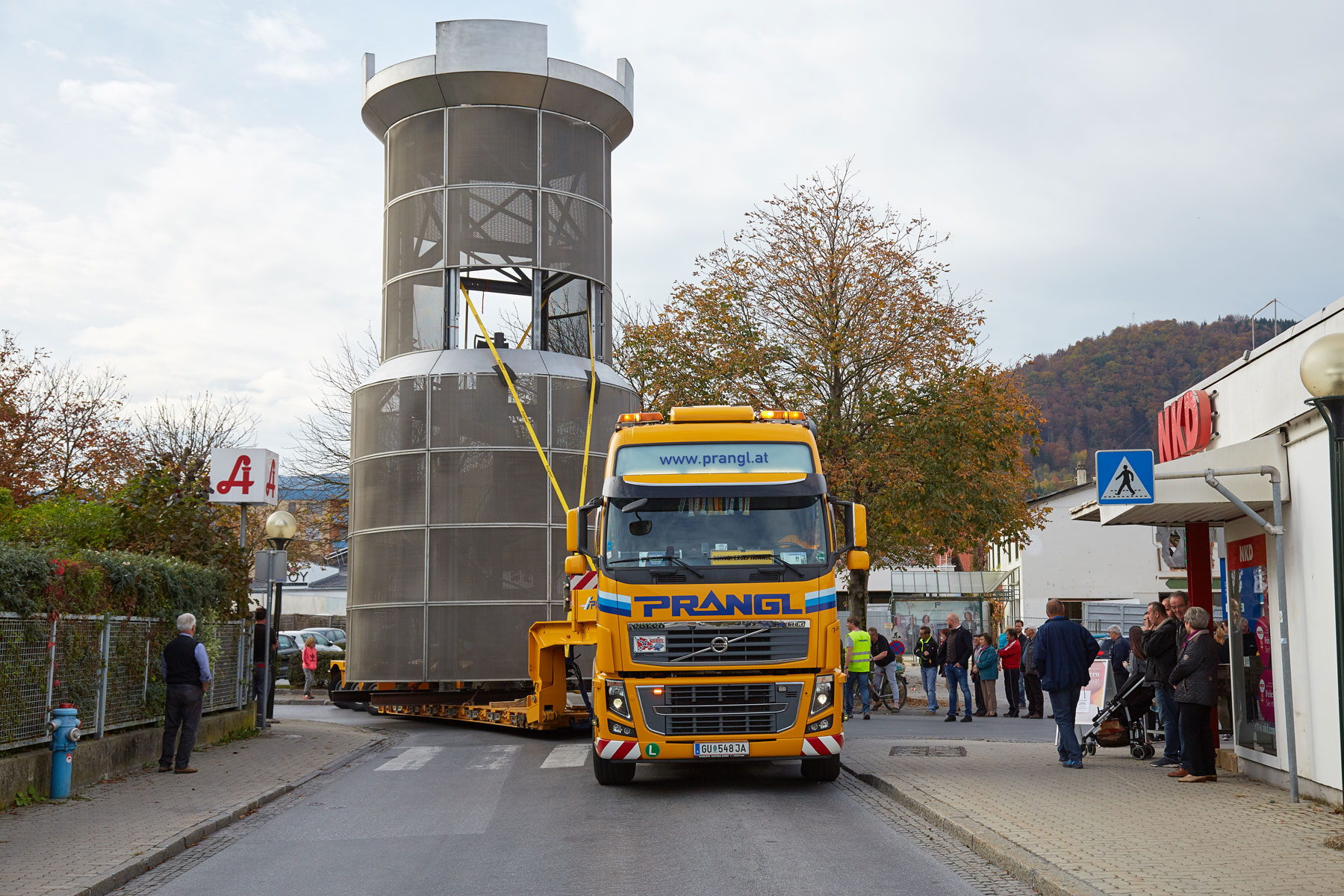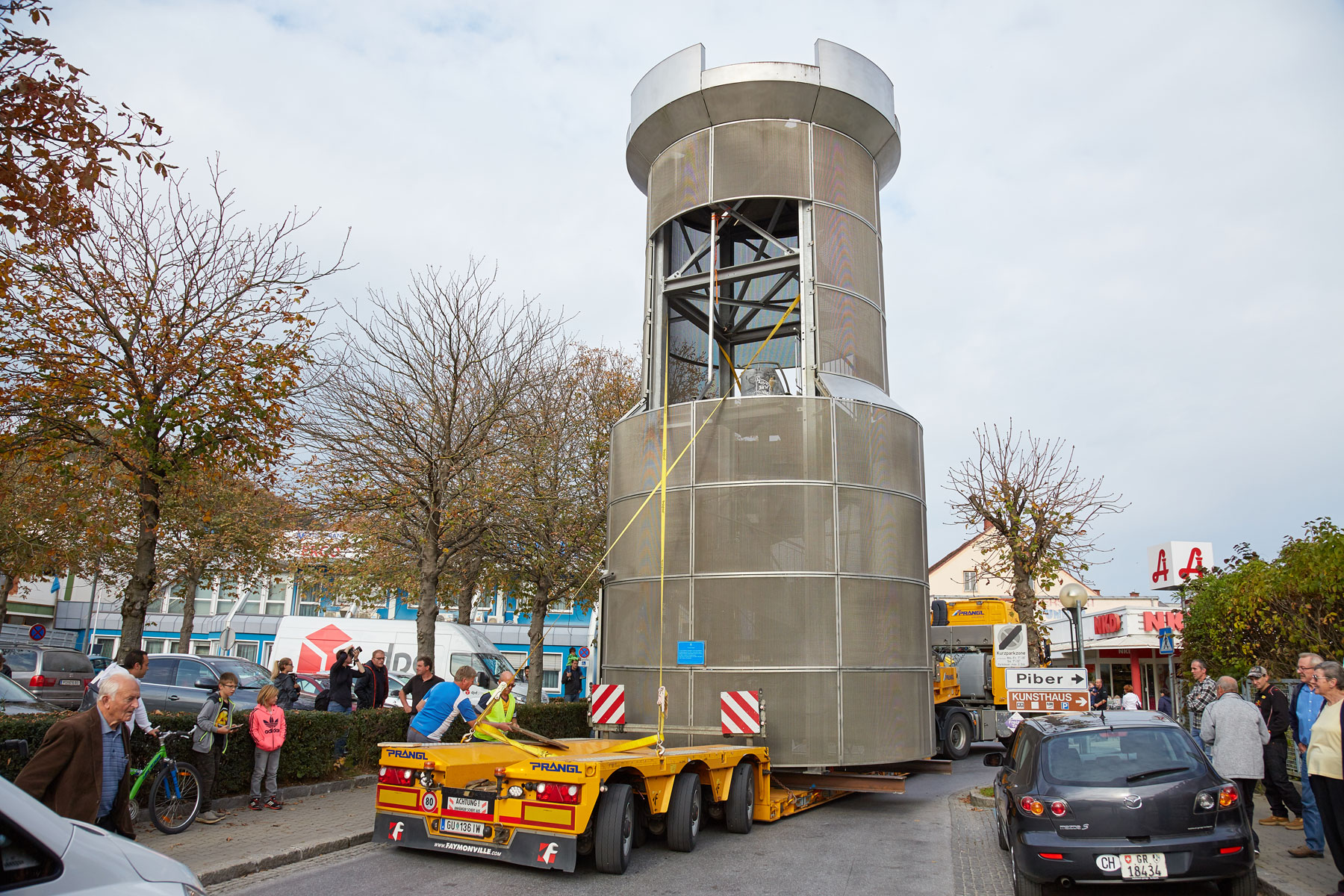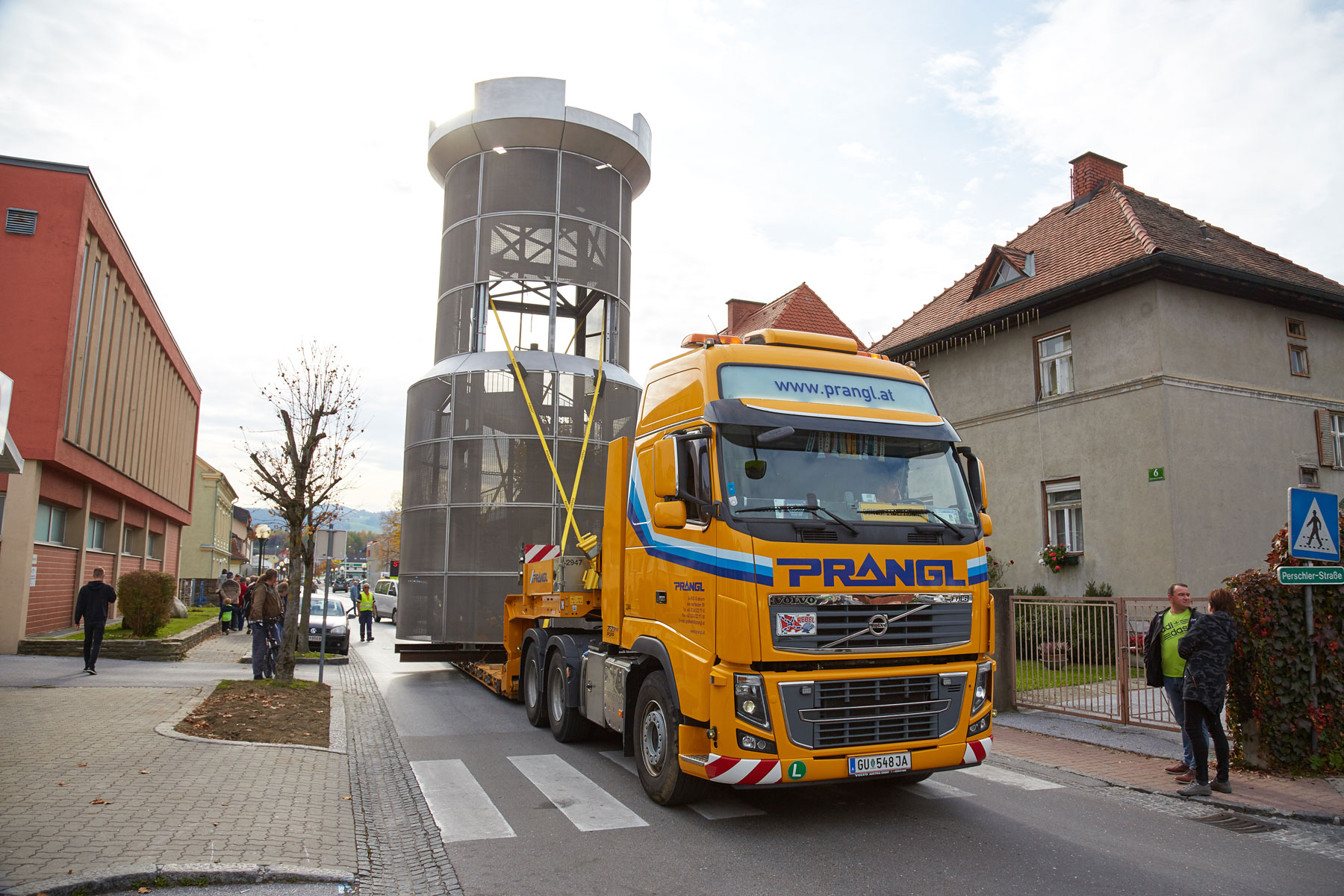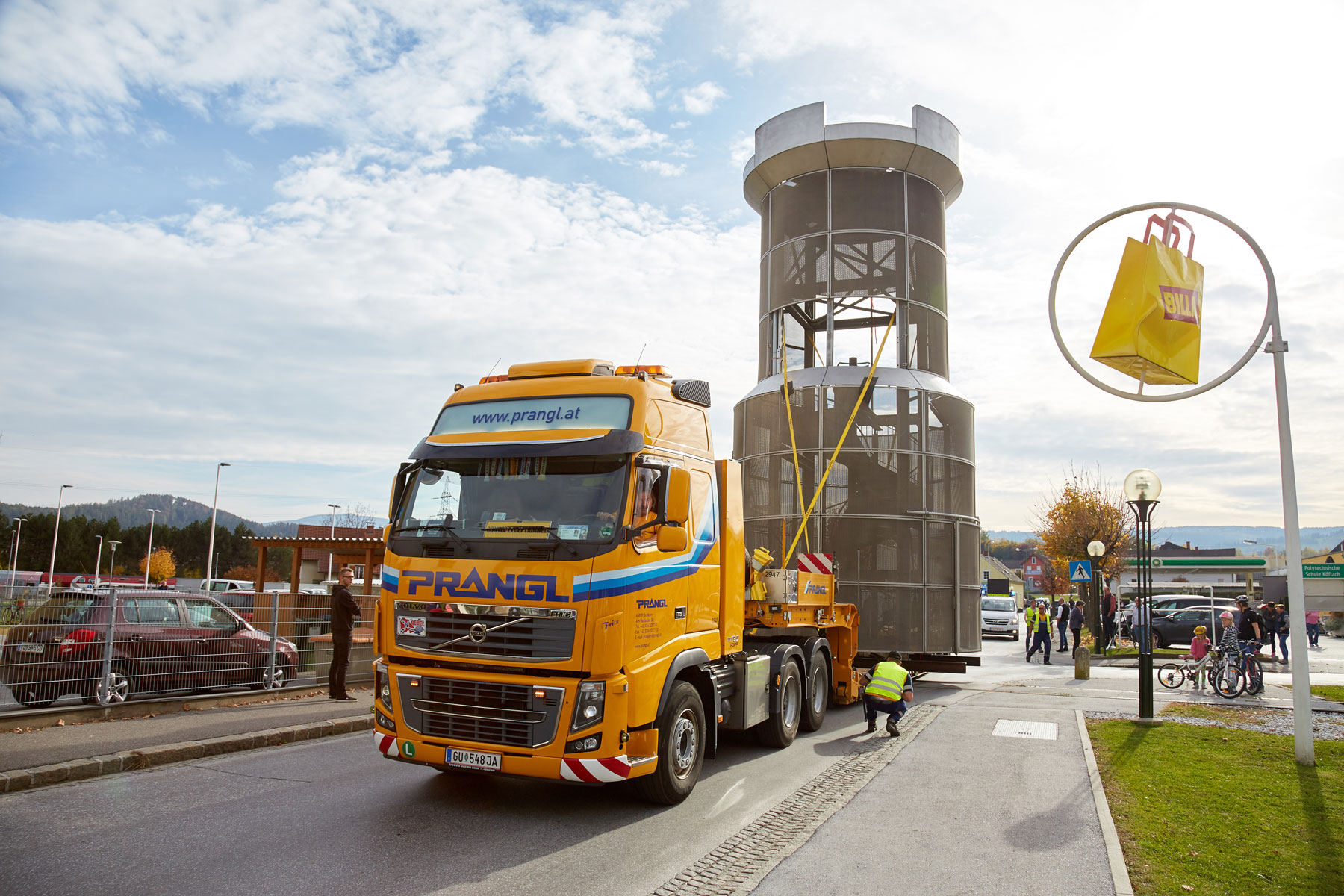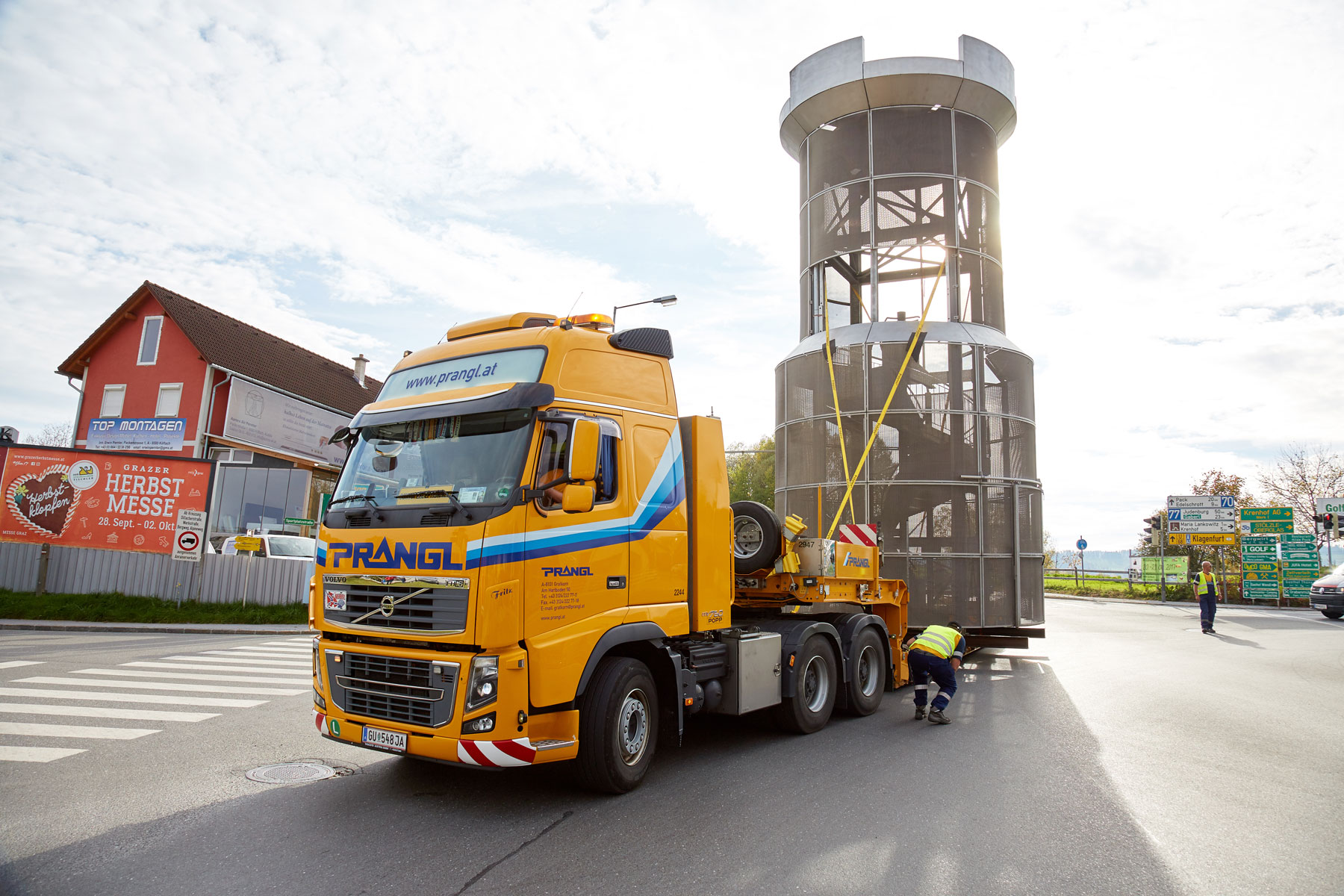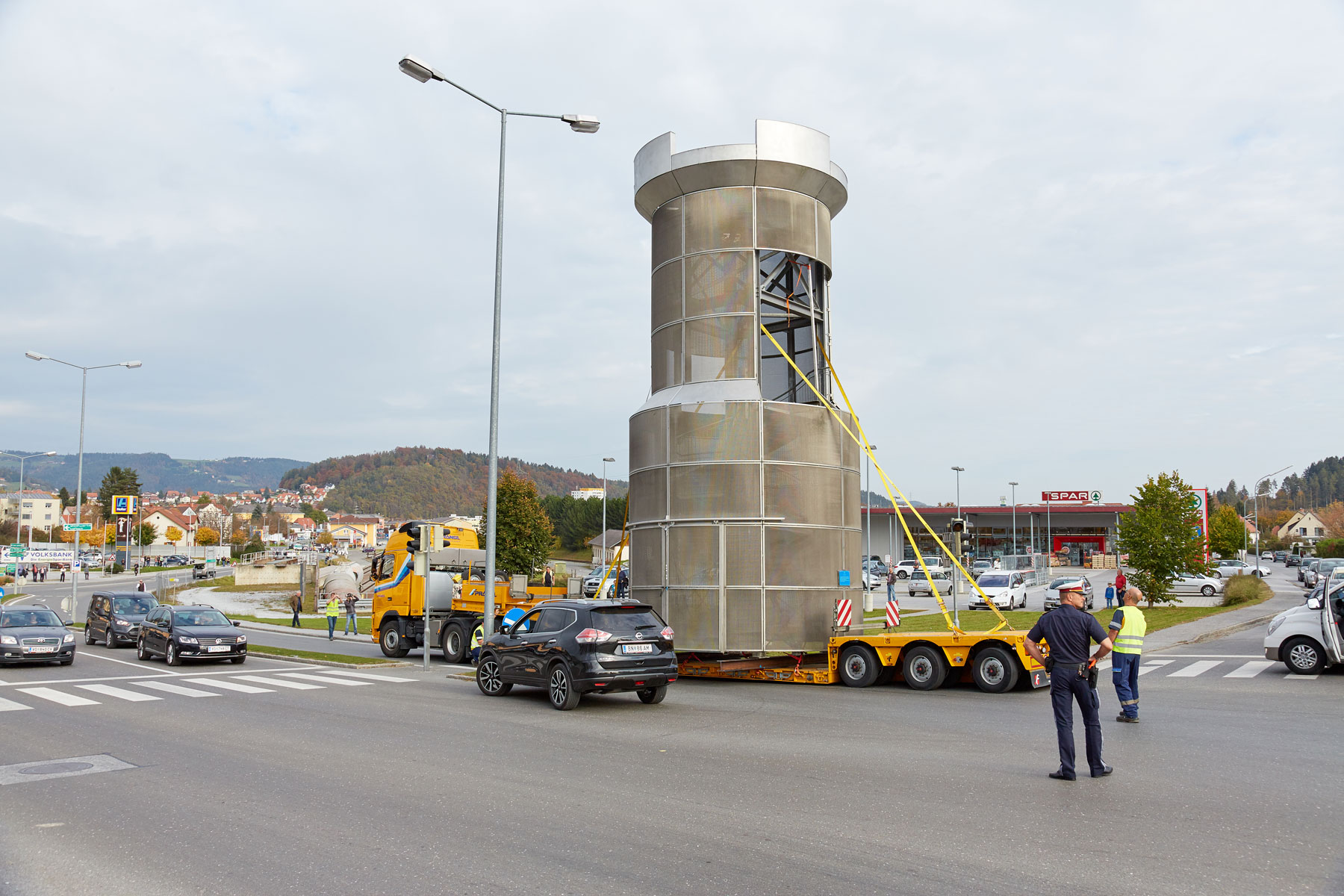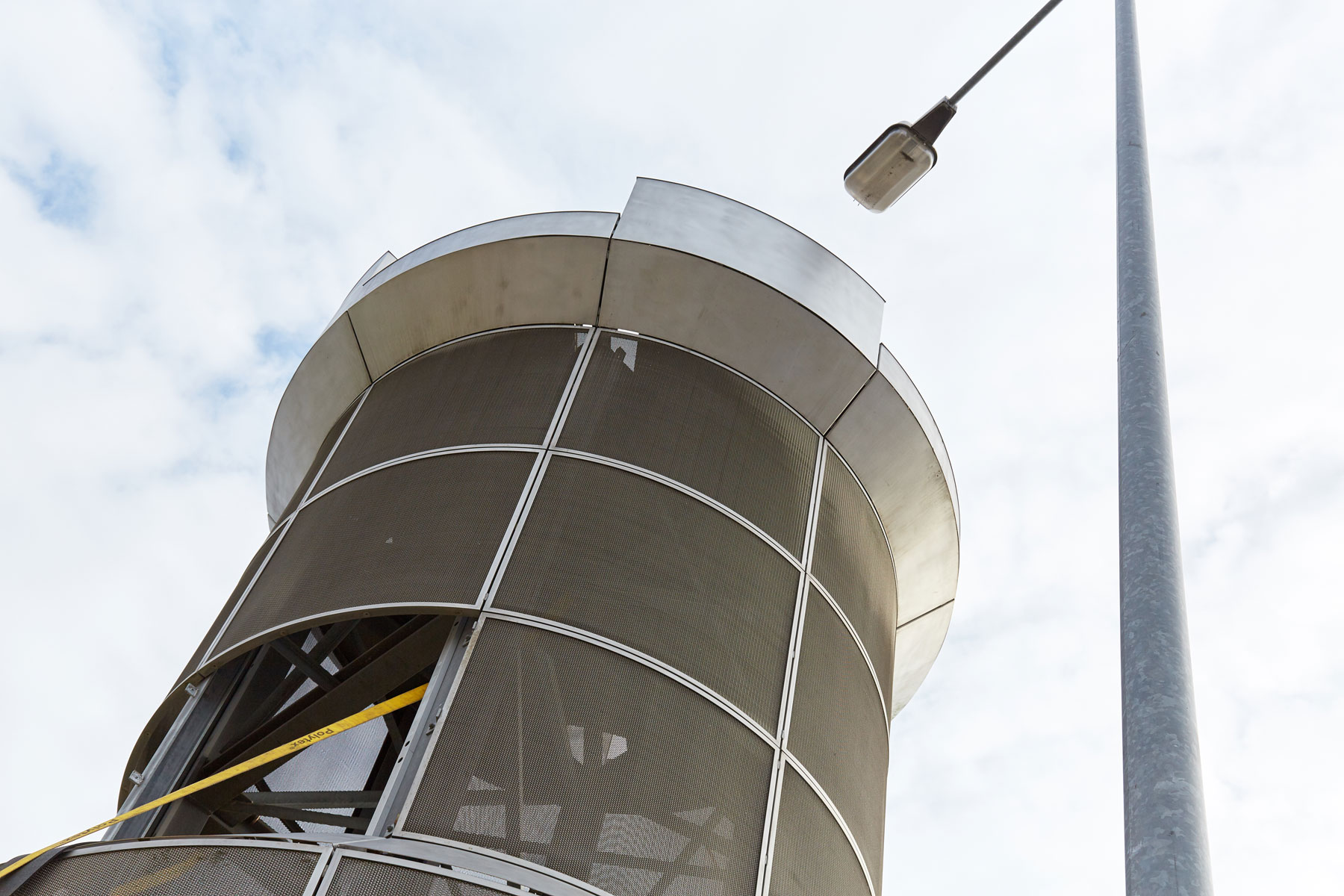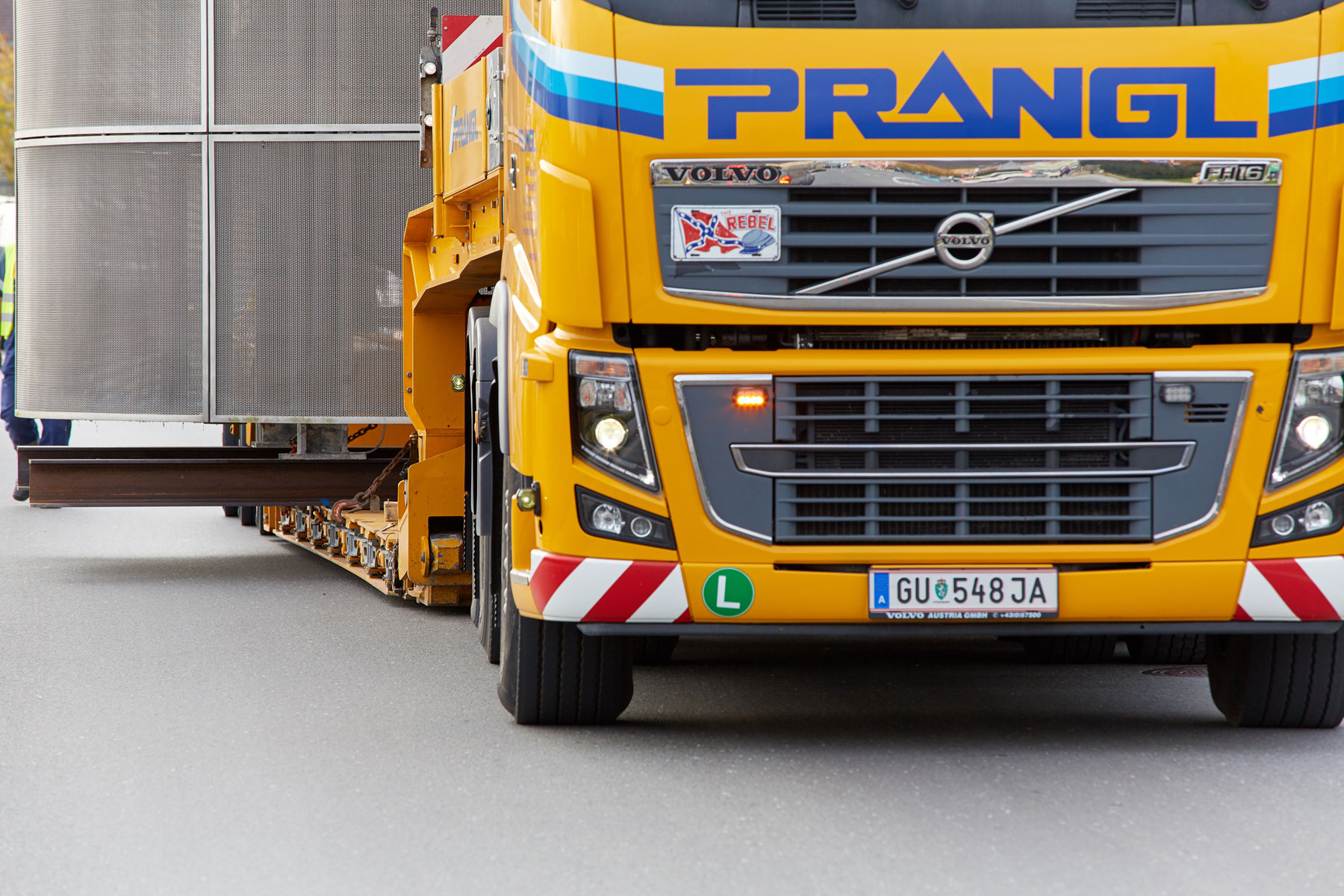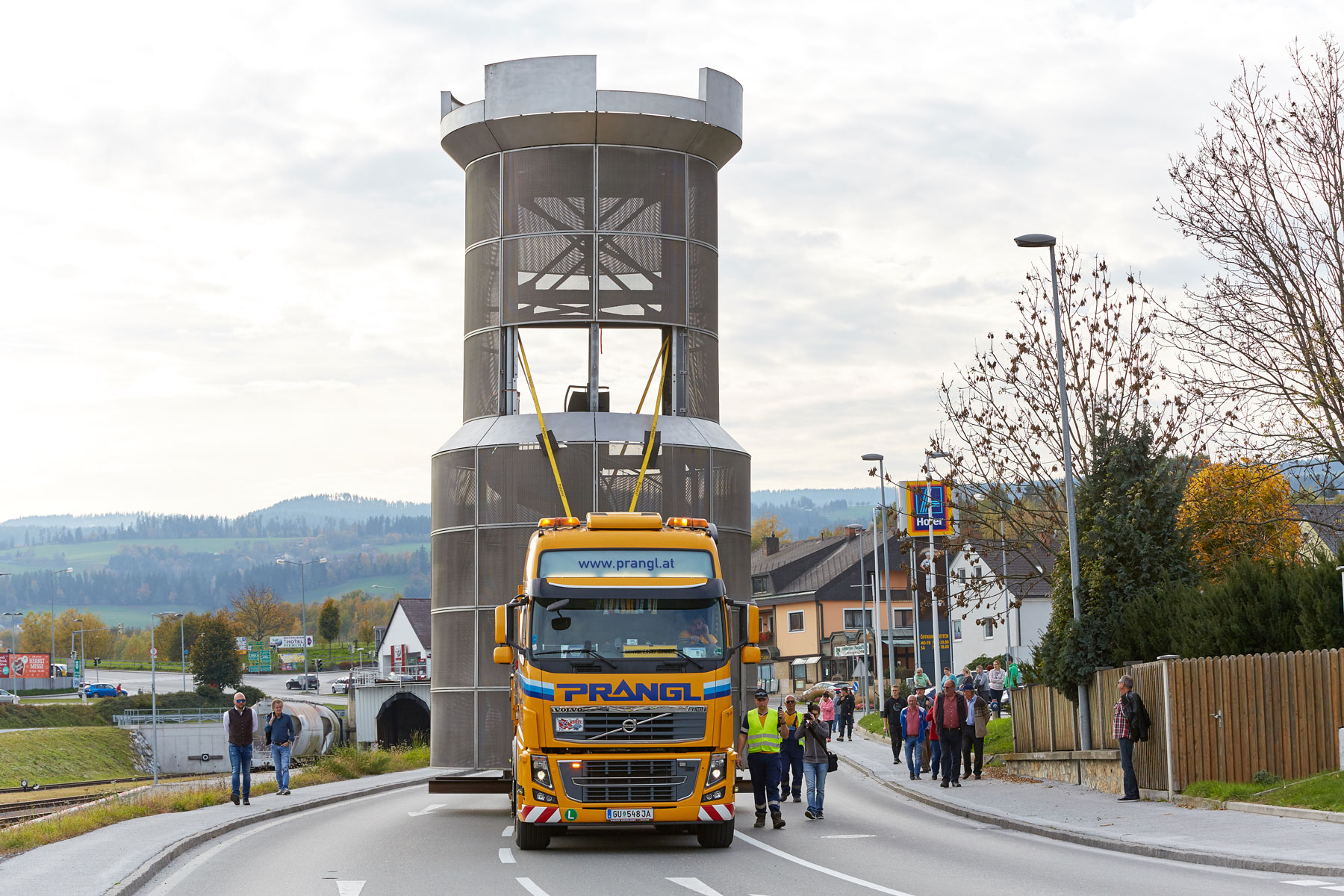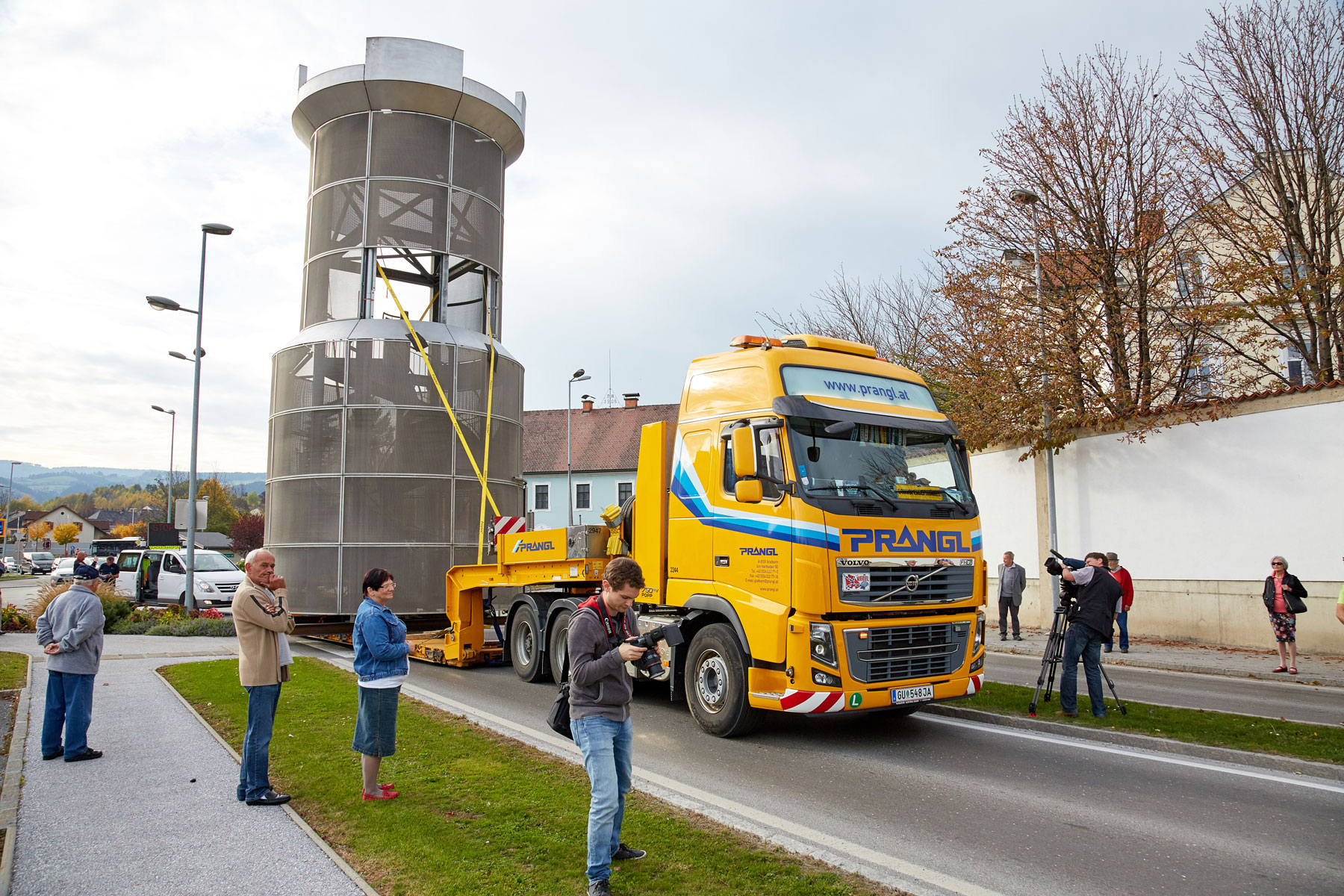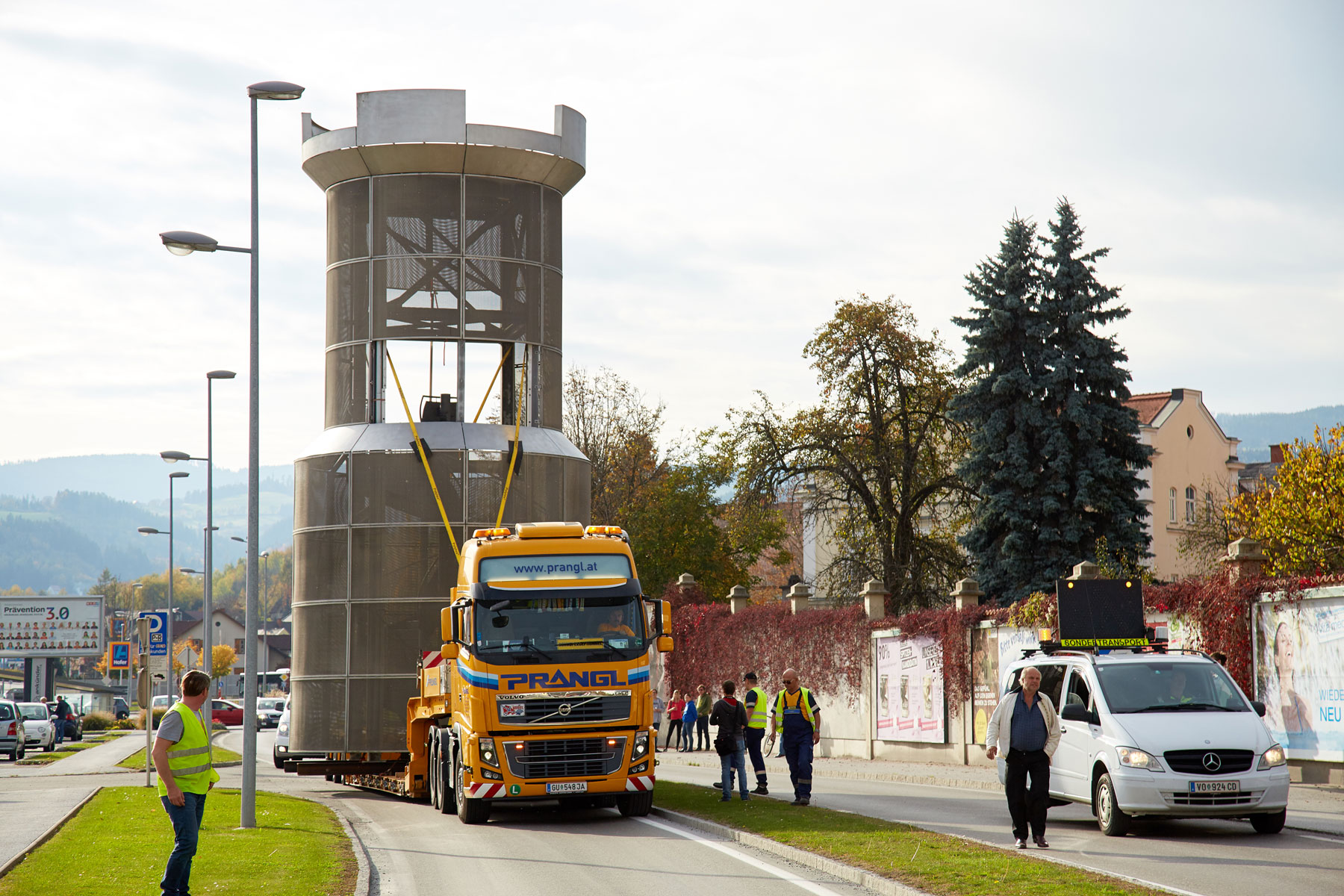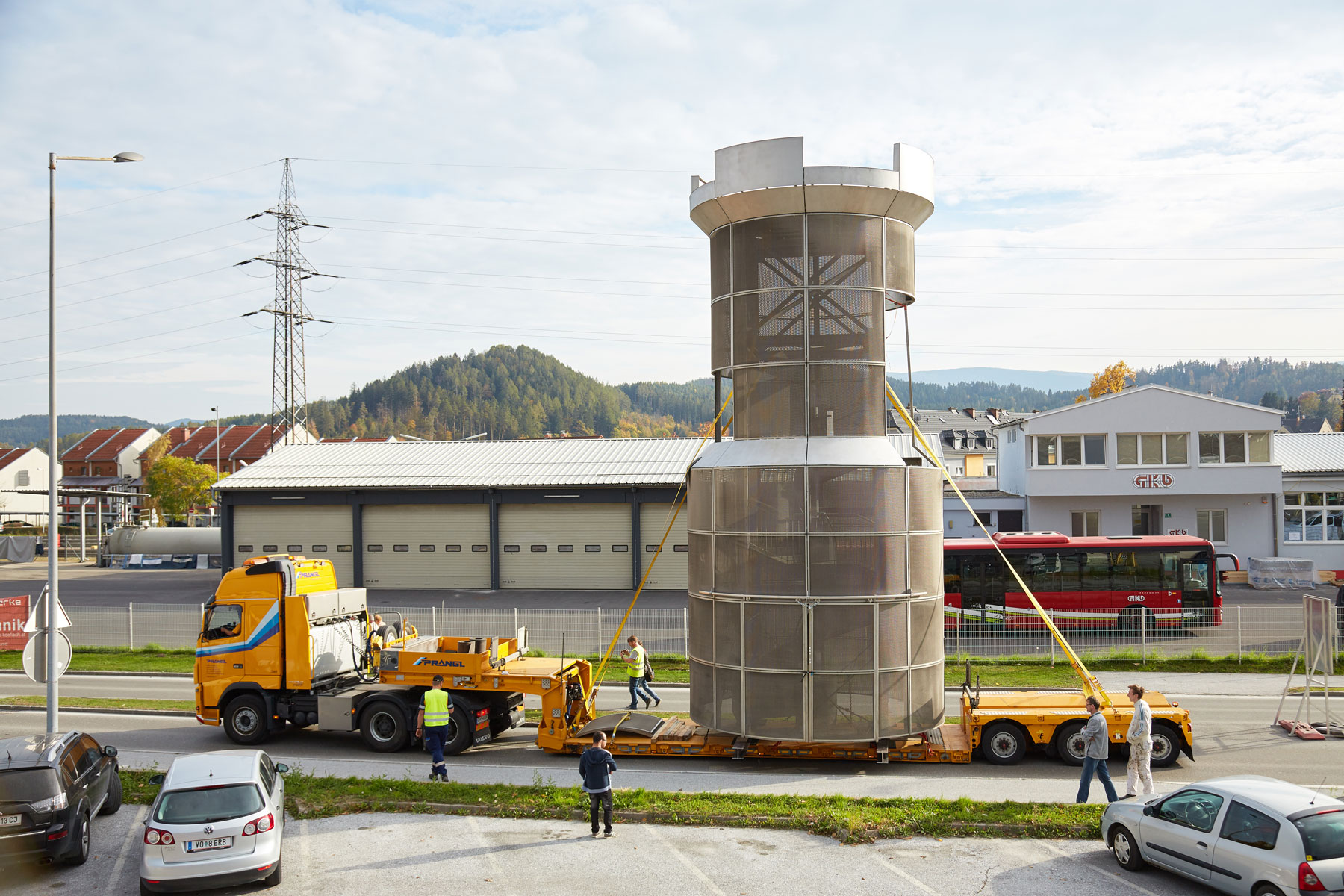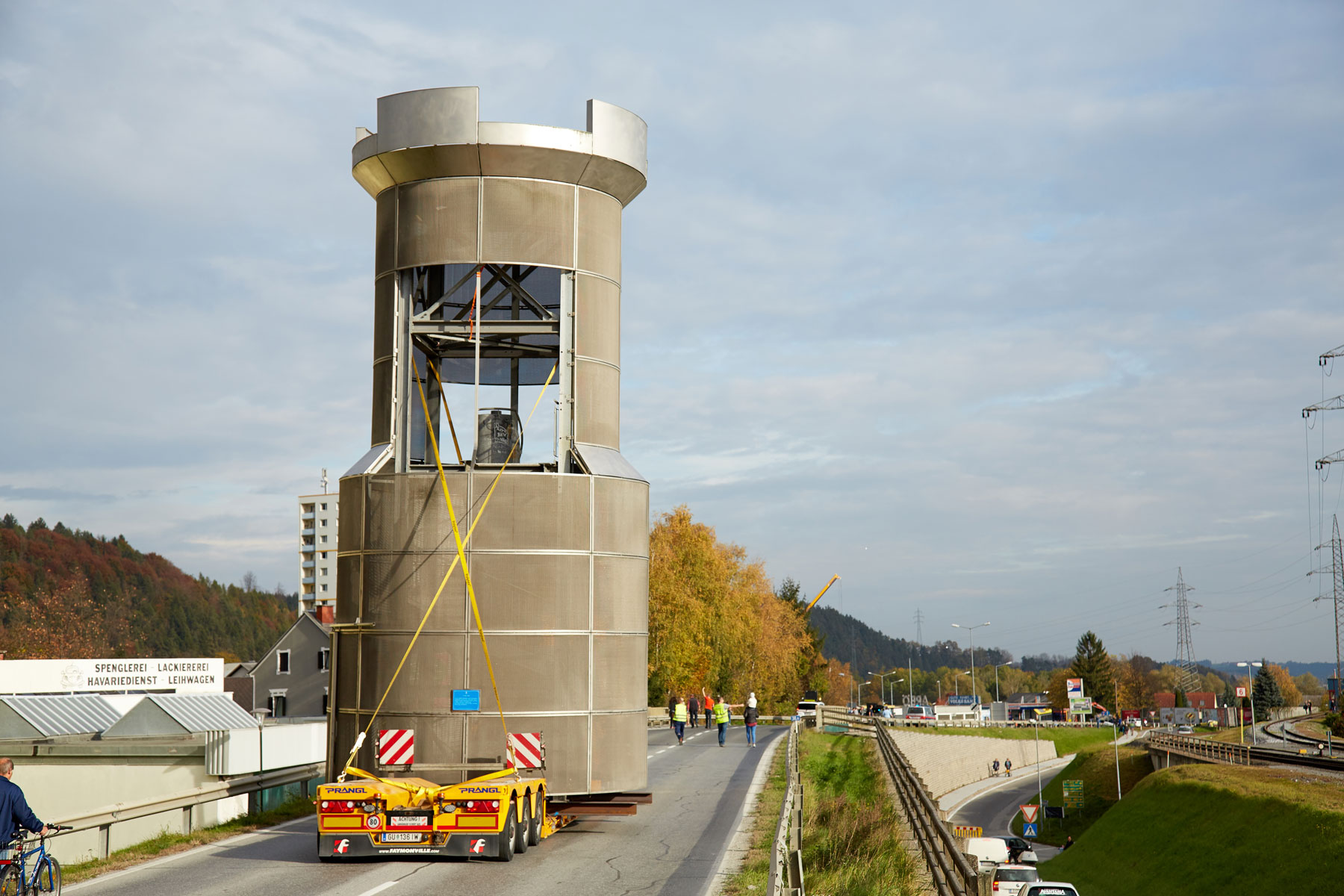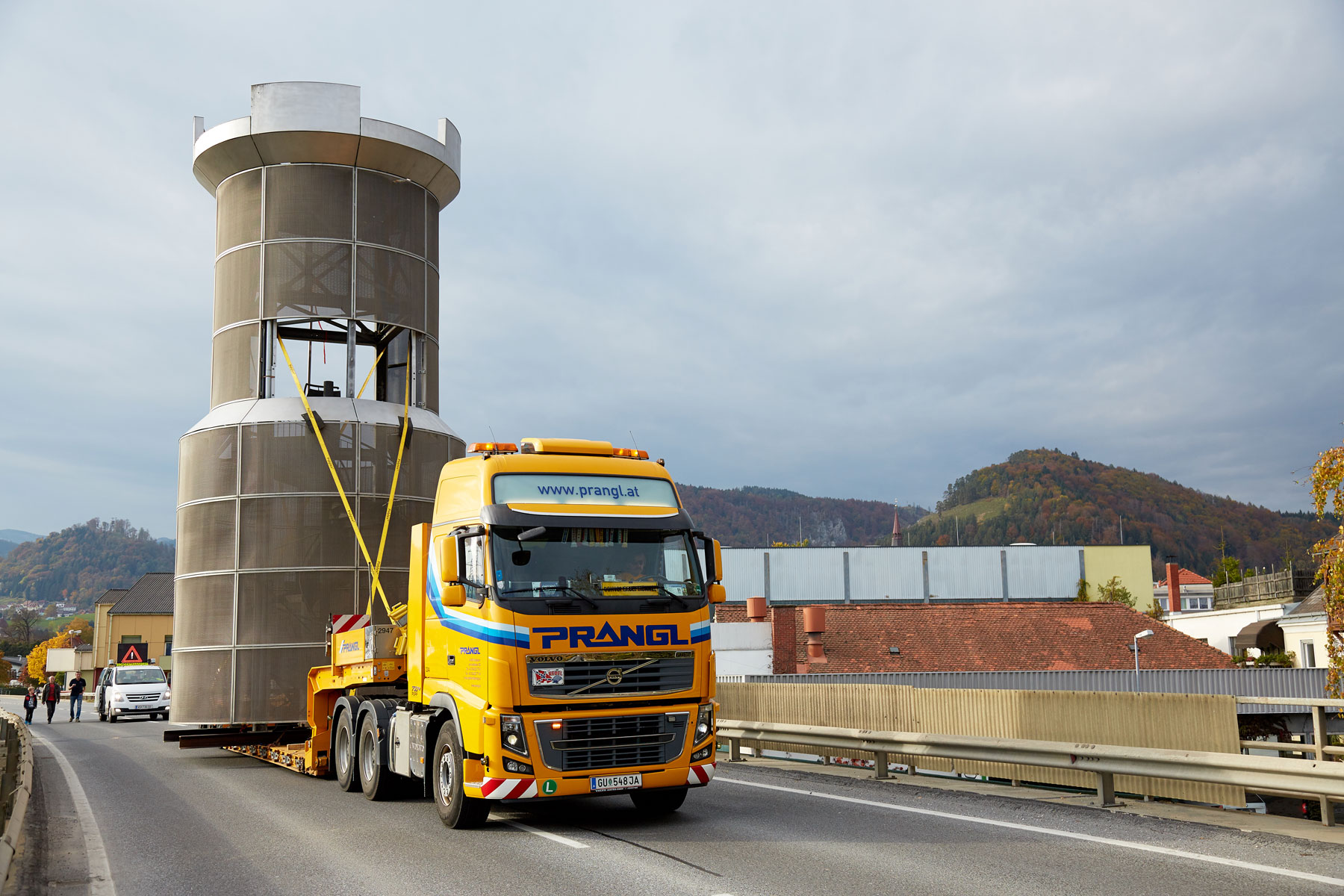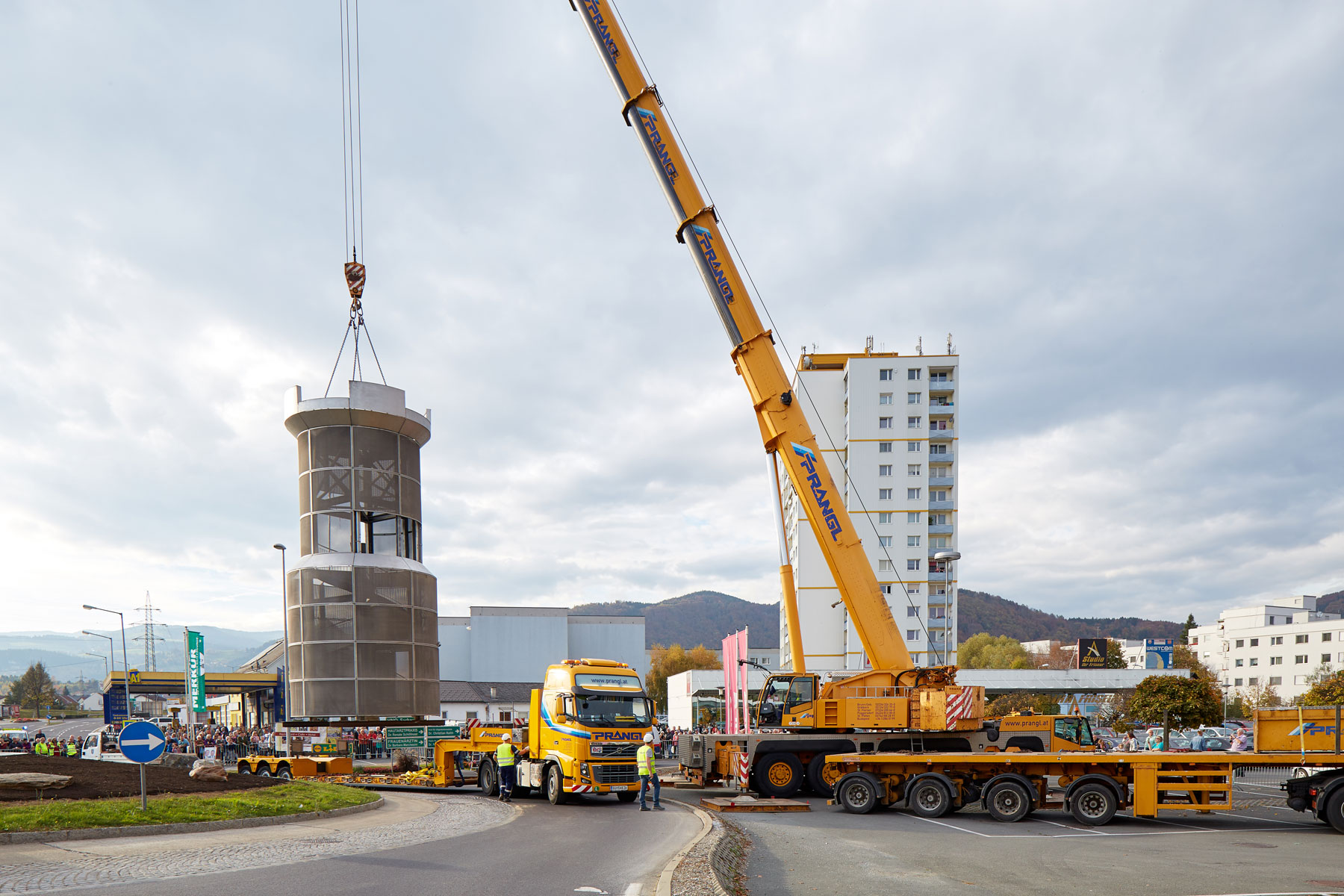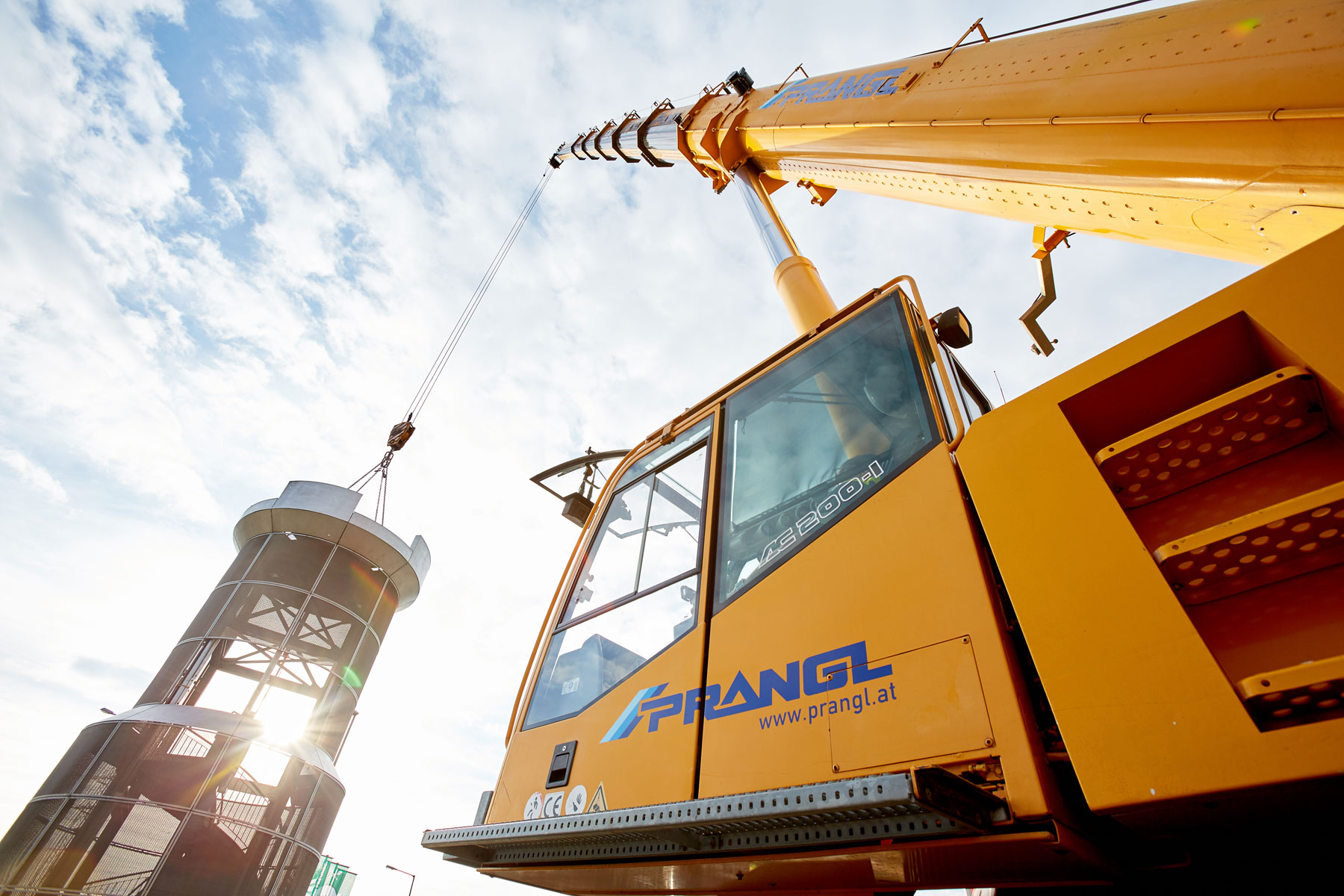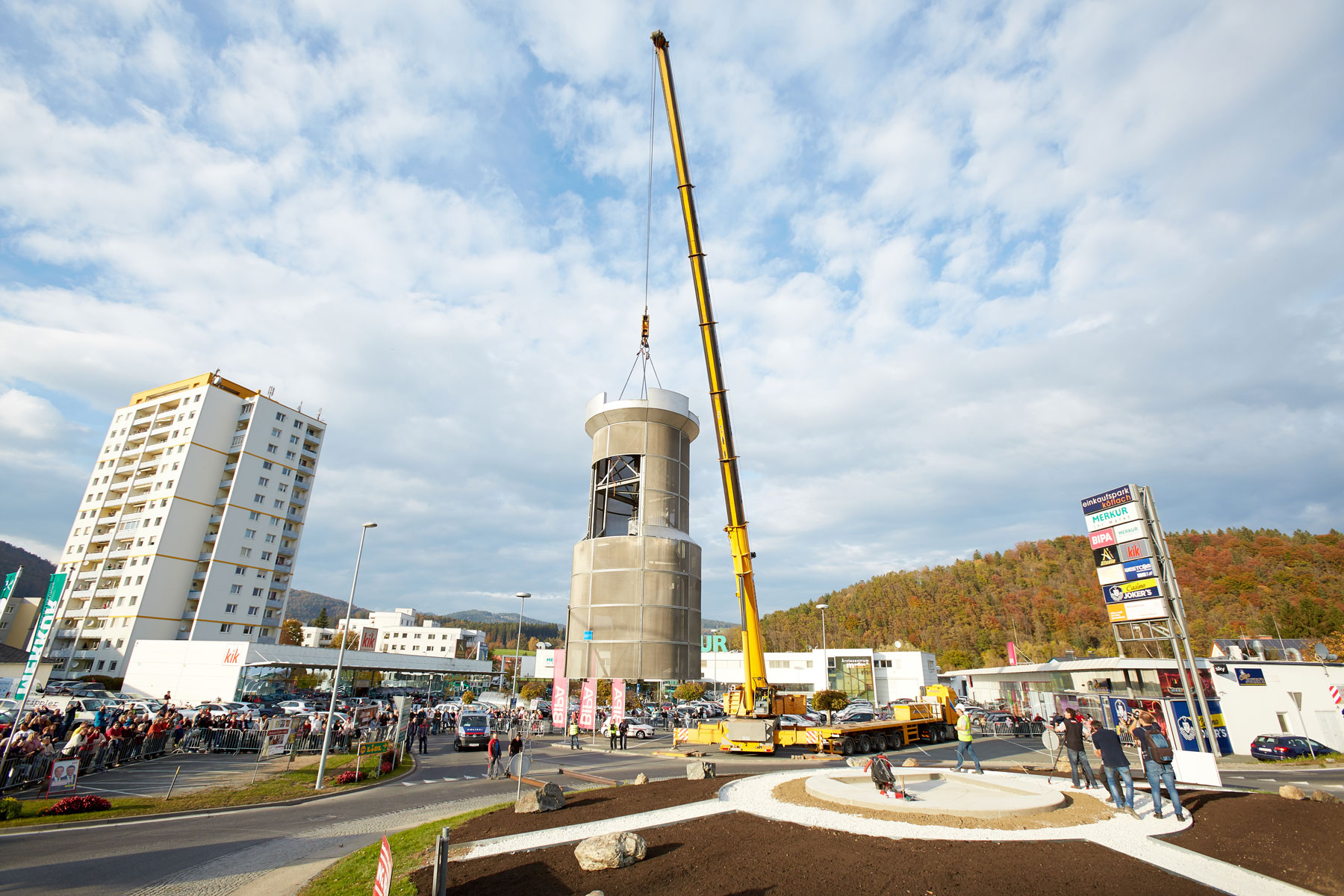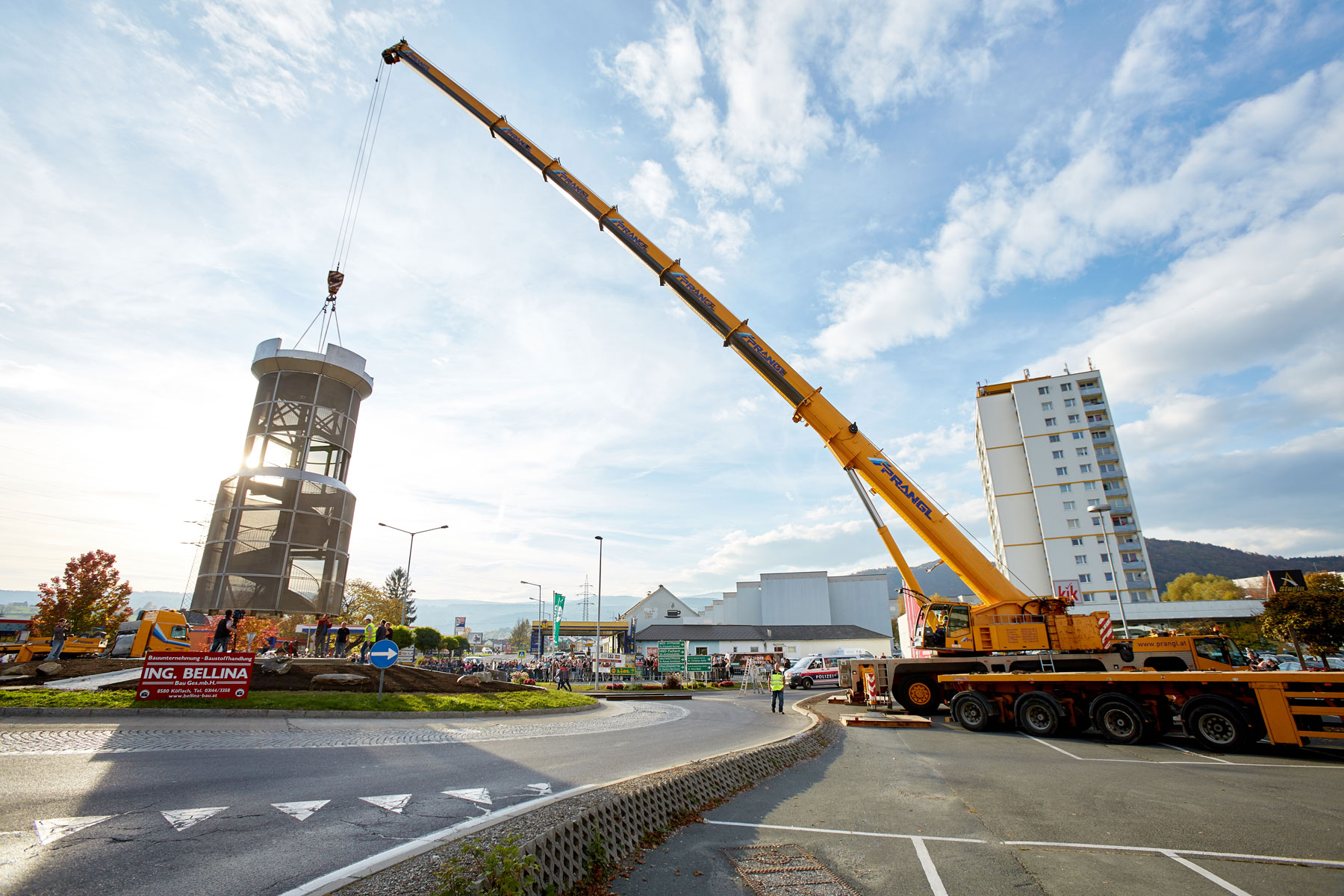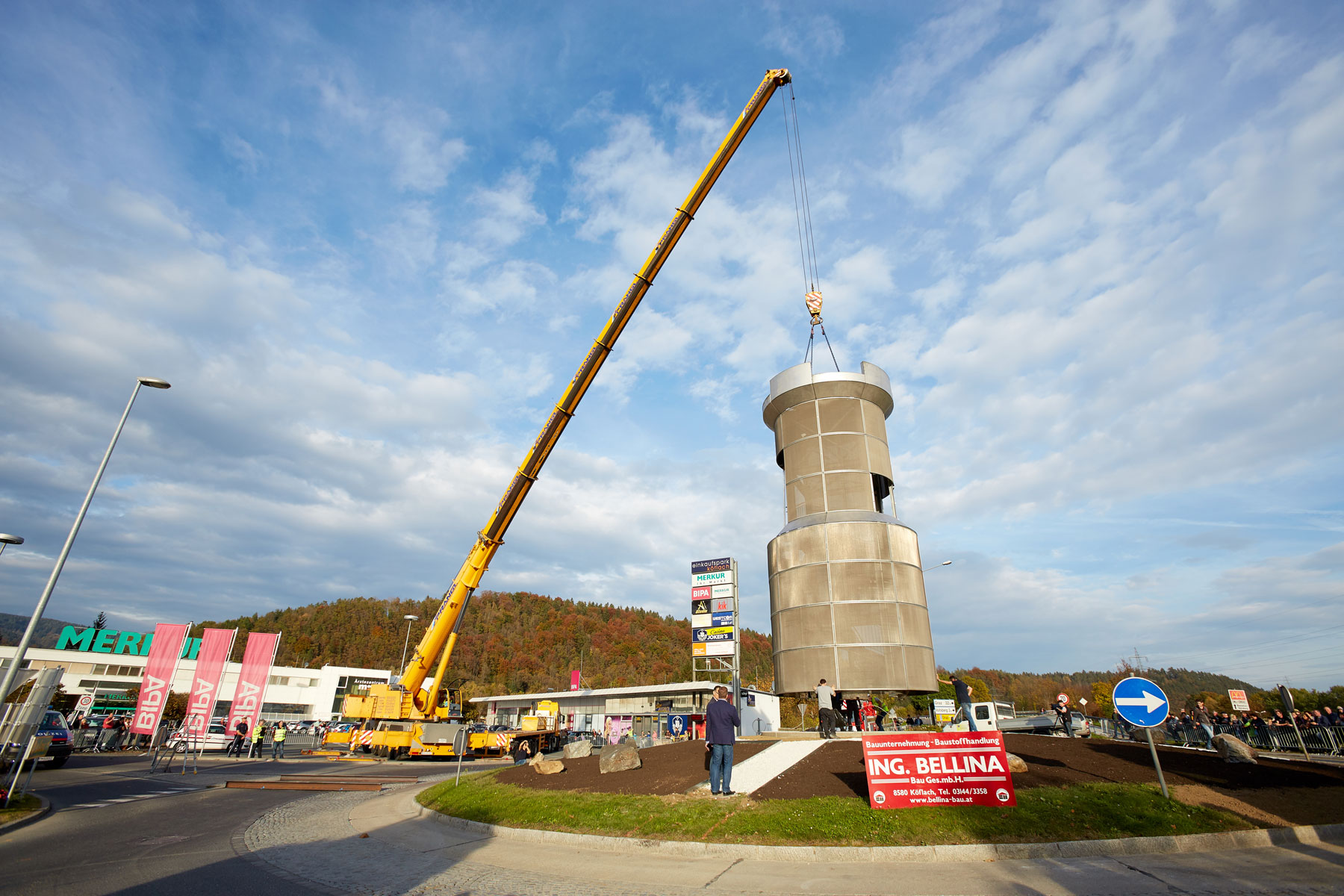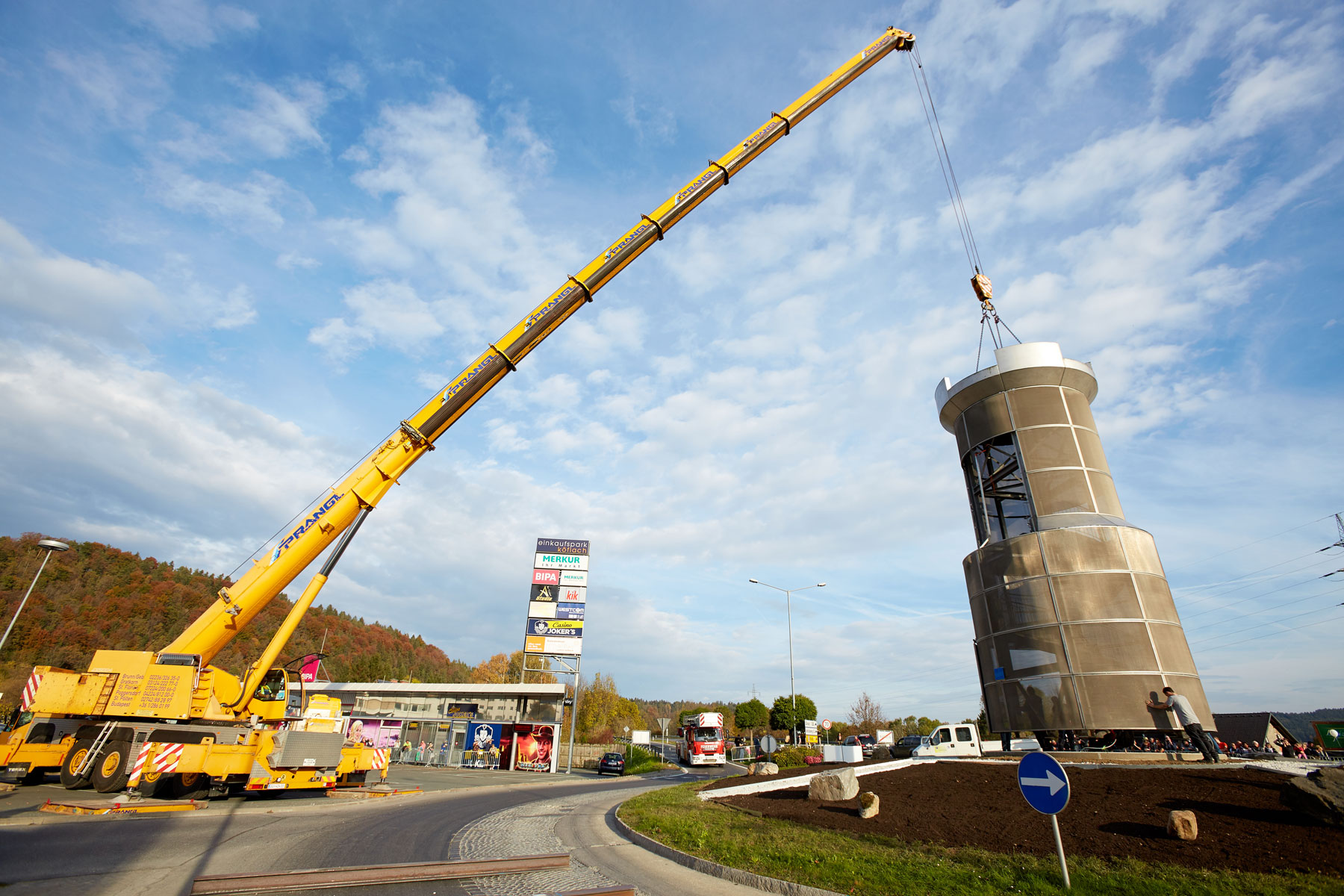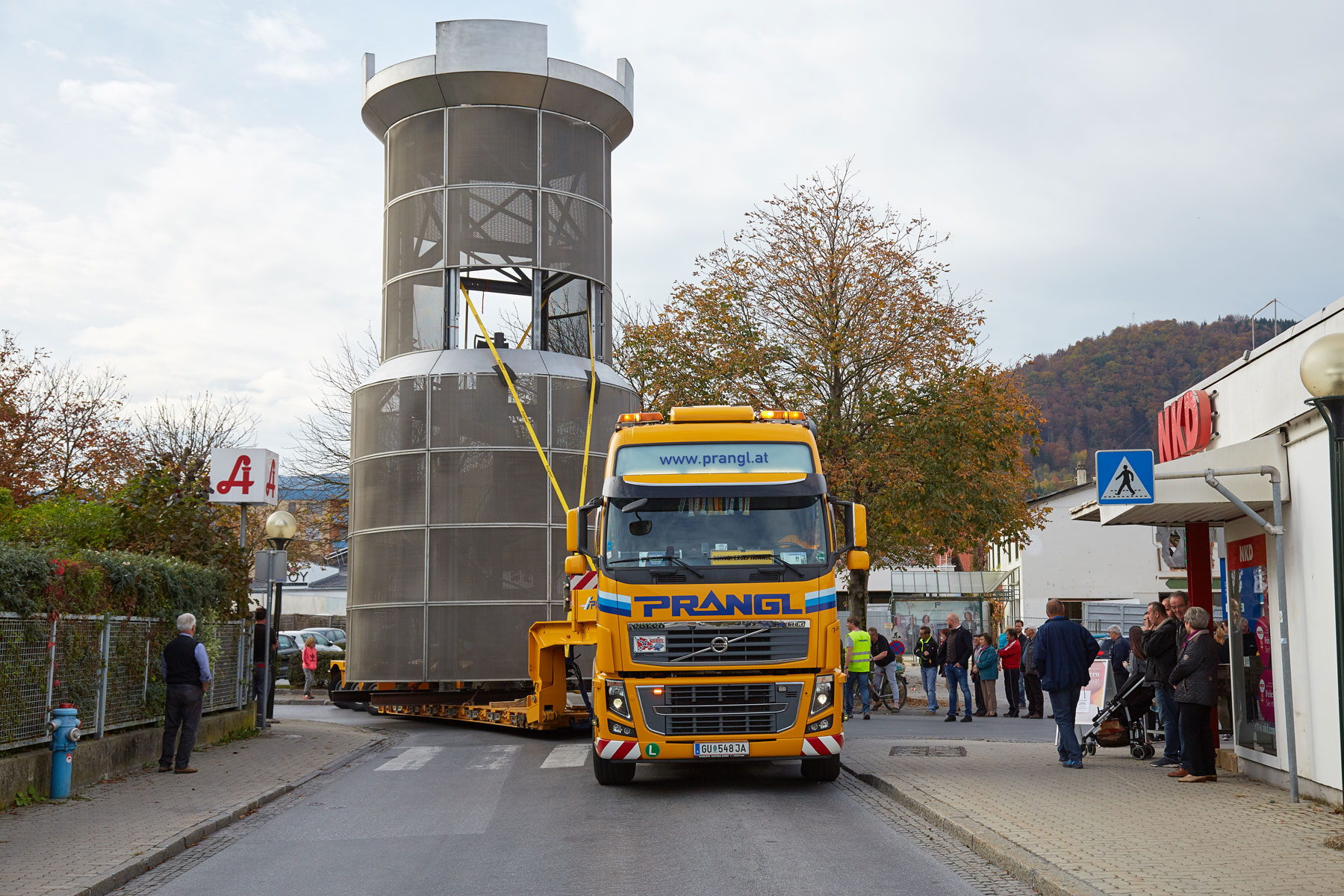 The challenge
Prangl took on the special transport and all lifting work exclusively
The Styrian municipality of Köflach has a new landmark. The town tower, which previously stood beside the town hall, was placed in the centre of a roundabout on the B70 at the entrance to the town. Prangl was exclusively tasked with both the special transportation and the lifting work.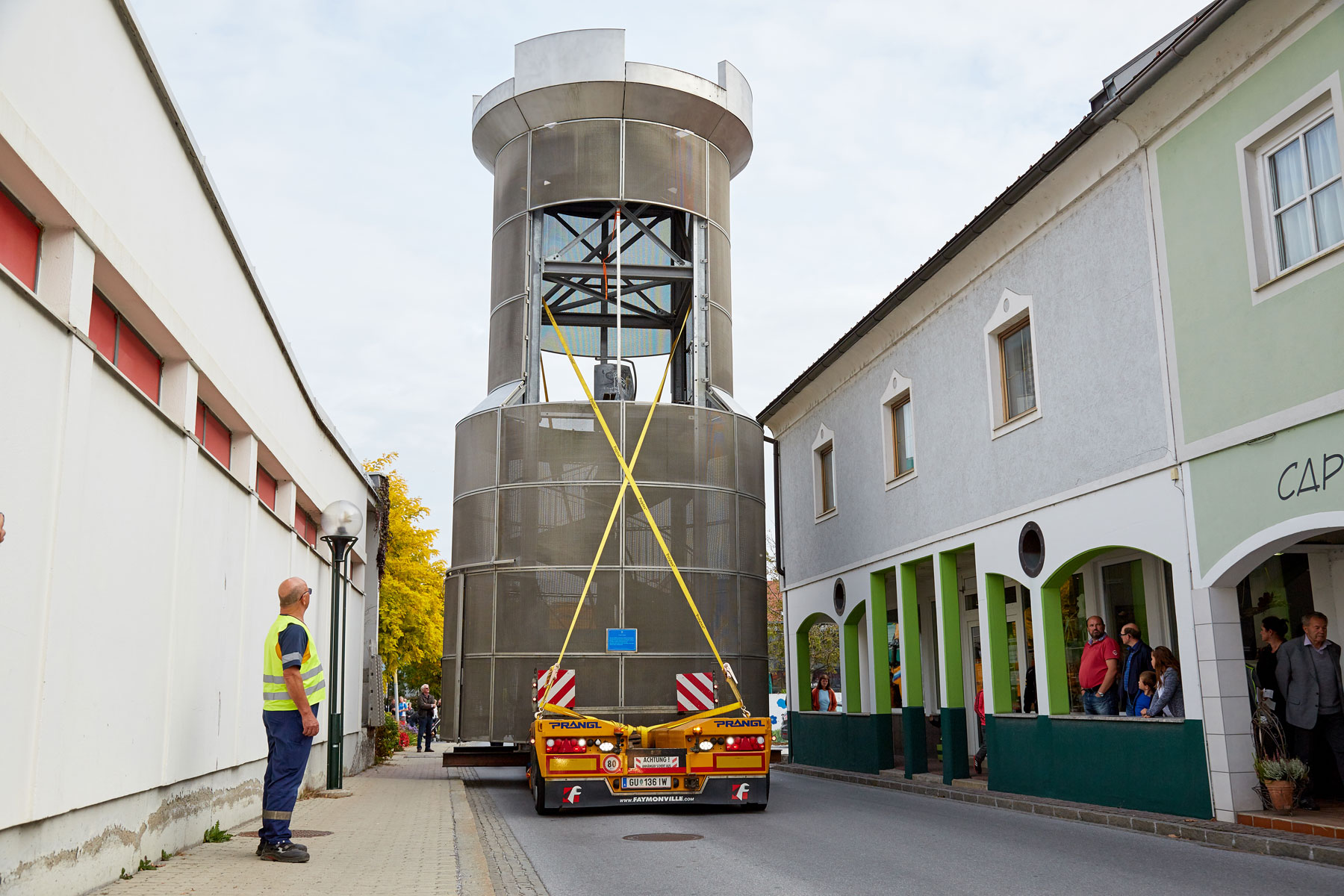 Lifting using a 200-tonne telescopic crane
The tower was lifted from its existing home and placed on a 25 metre long low-loader with the help of a 200-tonne telescopic crane. The vehicle then moved through the narrow streets of the Köflach town centre at walking pace. A large part of the route was completed in reverse gear. Neither the weight of the tower (15 tons) nor the length of the transportation fittings were the real challenge here. It was in fact the overall height of almost 11 metres that demanded the highest levels of concentration and precision from the whole team. Nonetheless, the tower was transported in one piece and upright.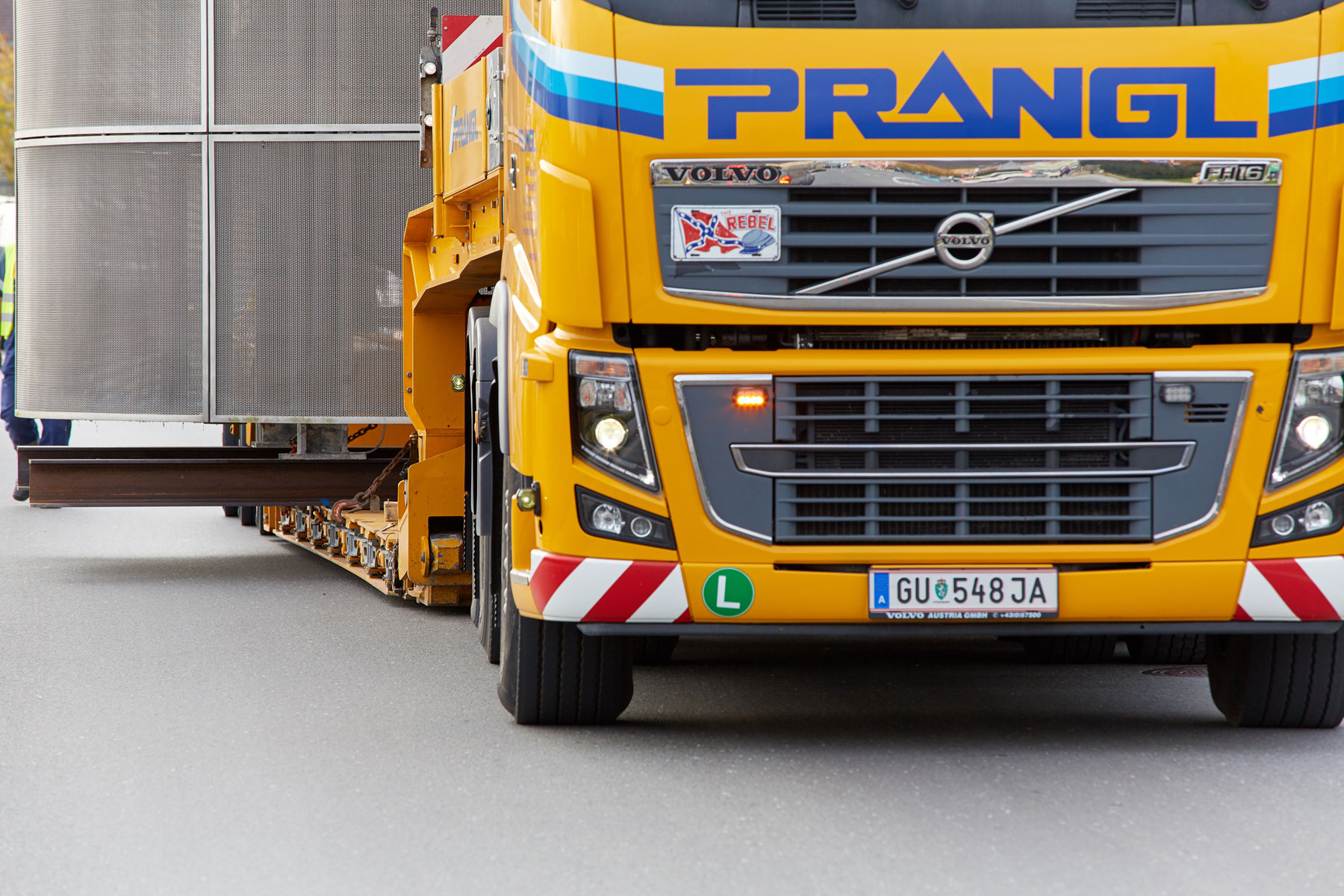 Low-loader at only one centimetre above the ground
In order to reduce the risk of tipping, the ground clearance of the low-loader was reduced to around one centimetre. Every steering movement was critical due to the high centre of gravity. A little additional tension was provided by one or two of the street lights. The tower passed by the lights with just a few centimetres of clearance. Every obstacle was superbly overcome thanks to the experience and teamwork of the whole Prangl team.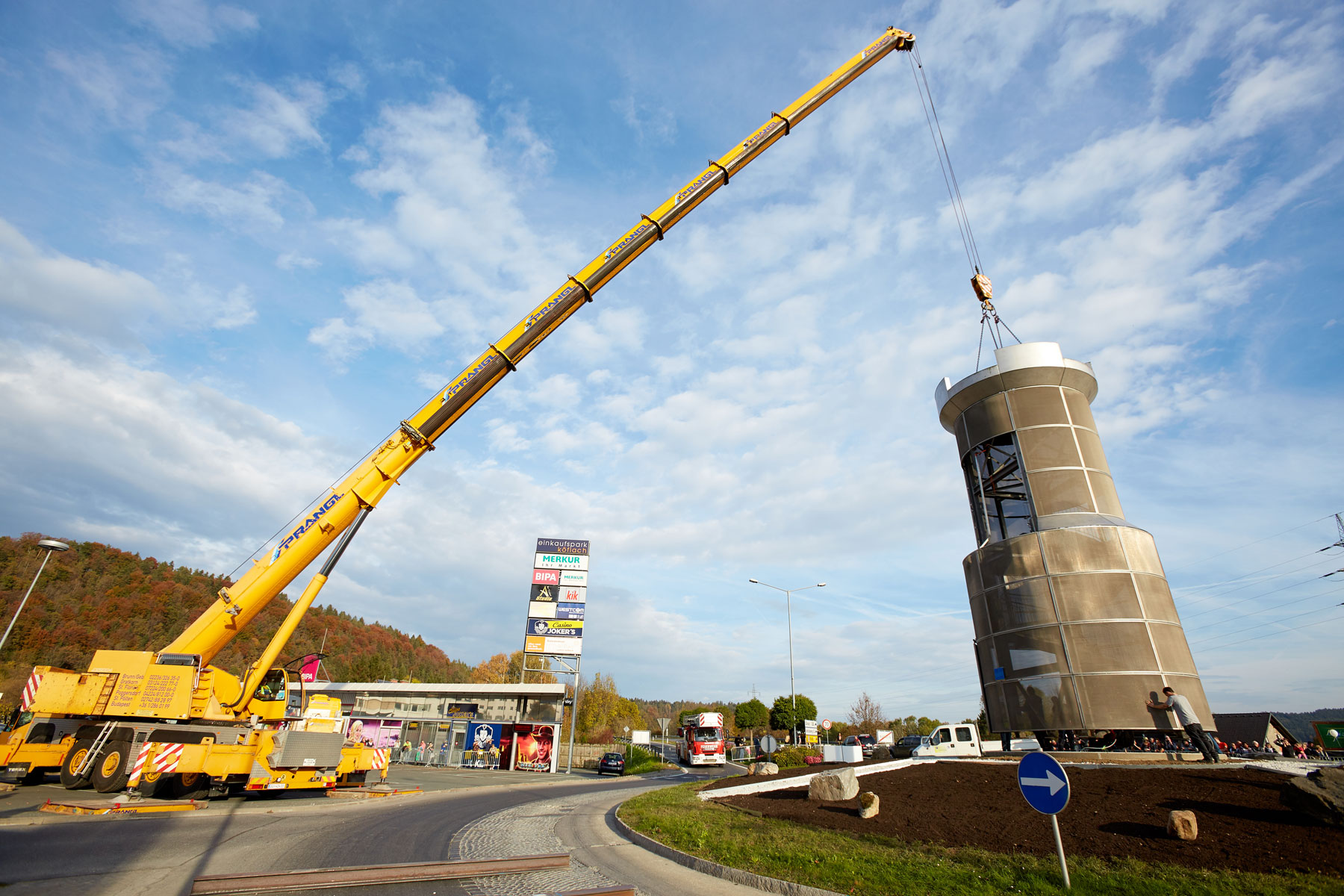 Benefit due to interface-free one-stop-shopping
Many onlookers watched the tower on its way to its new symbolic location. Under the watchful eye of the media and a large number of spectators, the Köflach landmark was finally lifted into the centre of the roundabout with the help of the 200-tonne telescopic crane. Once again the advantages of Prangl's interface-free, one-stop shopping were plain to see.