July 2022
Tramway
The trams produced for Zurich are transported to various destinations.
Country:
Austria - Germany
Date:
23.09.2019 – 31.03.2026
Sales:
Andreas Schneider
Franz Reumann
Roberto Guiffrida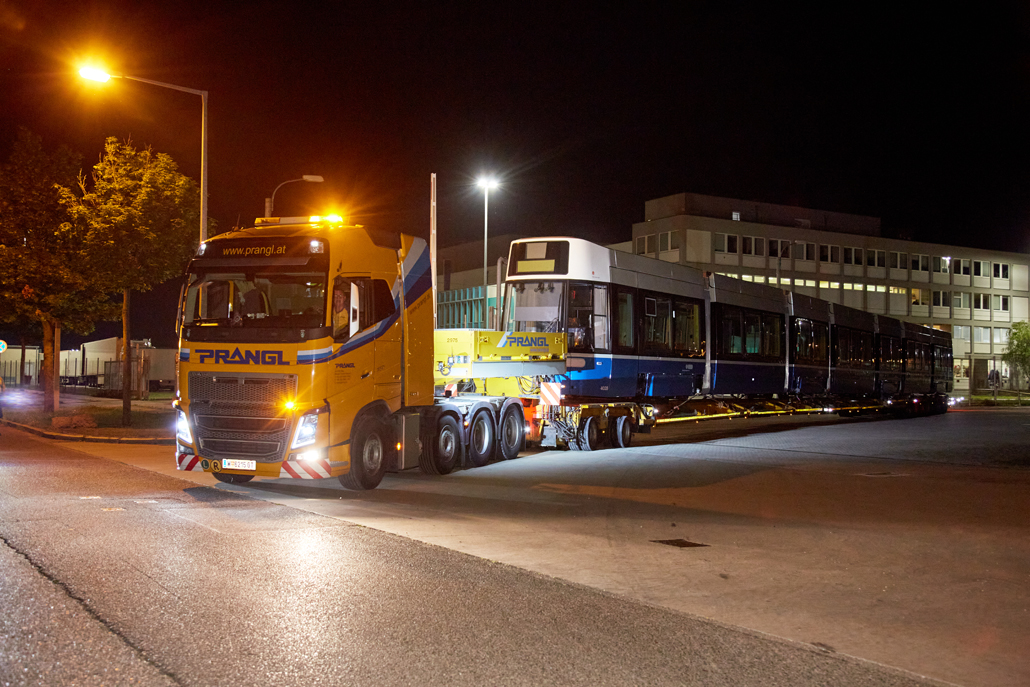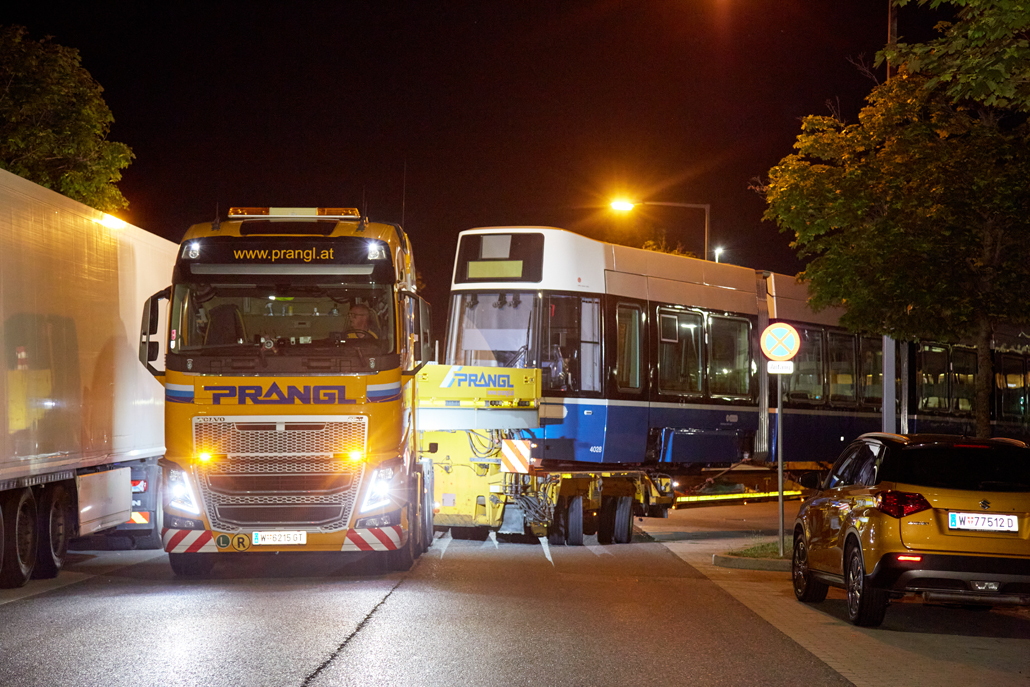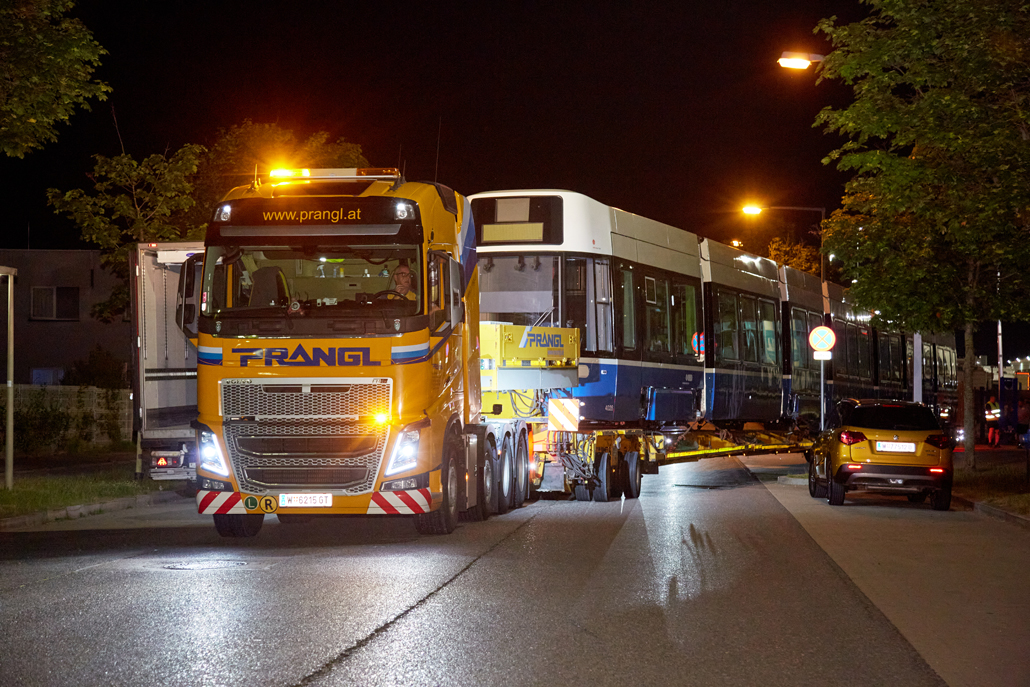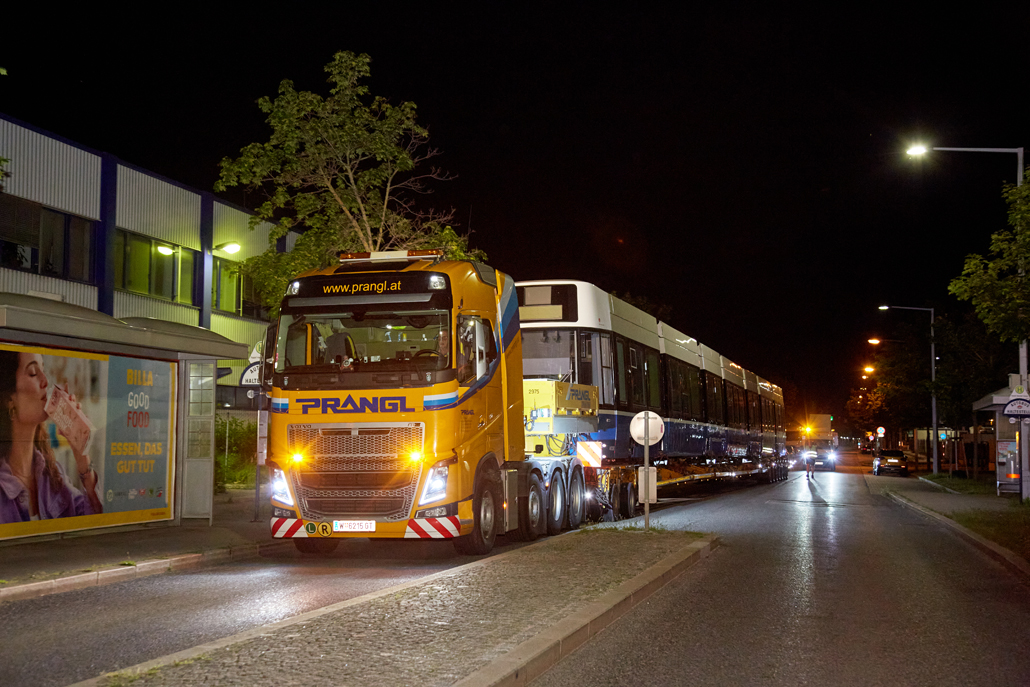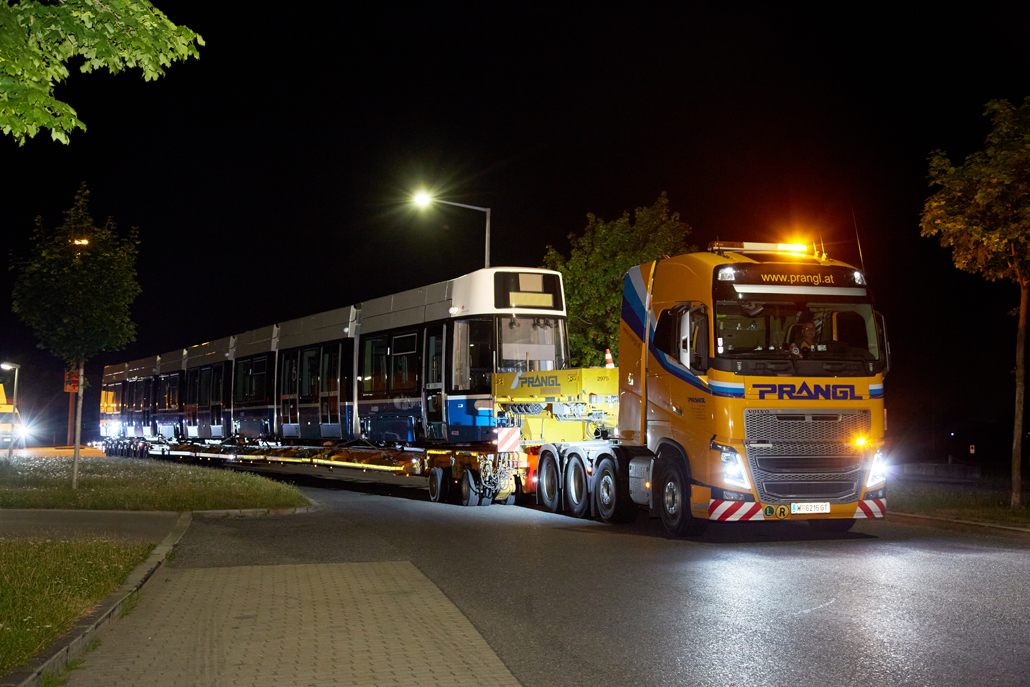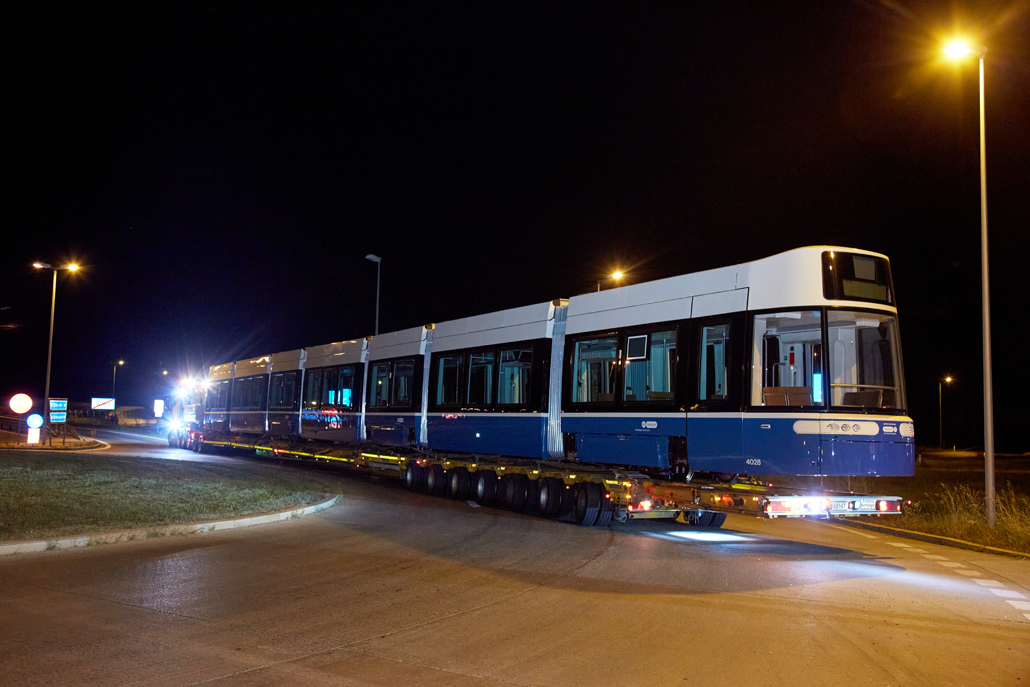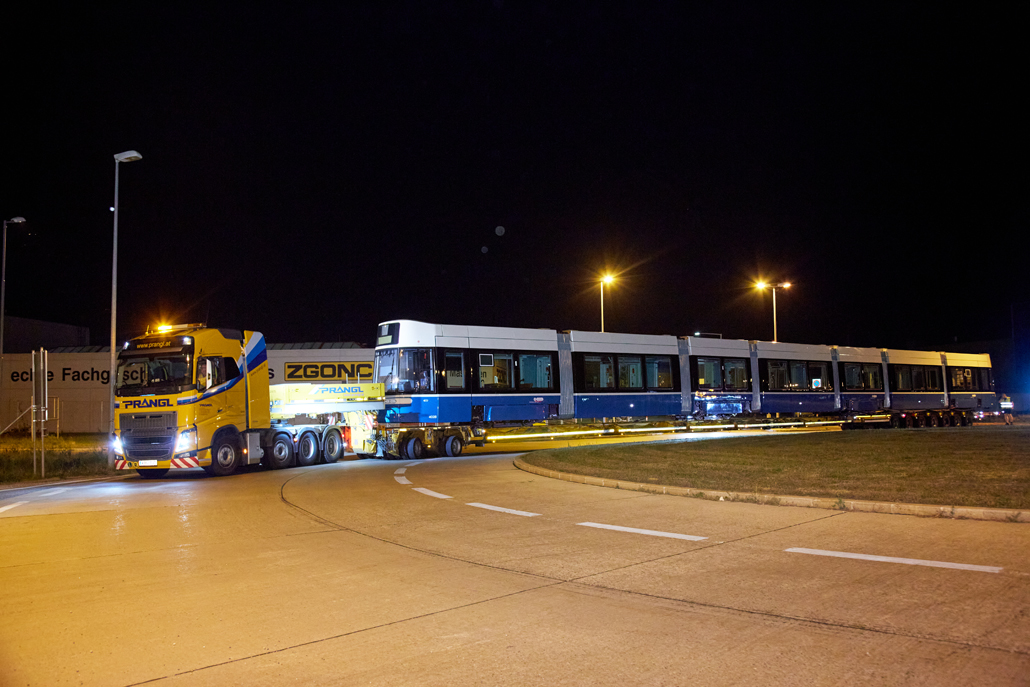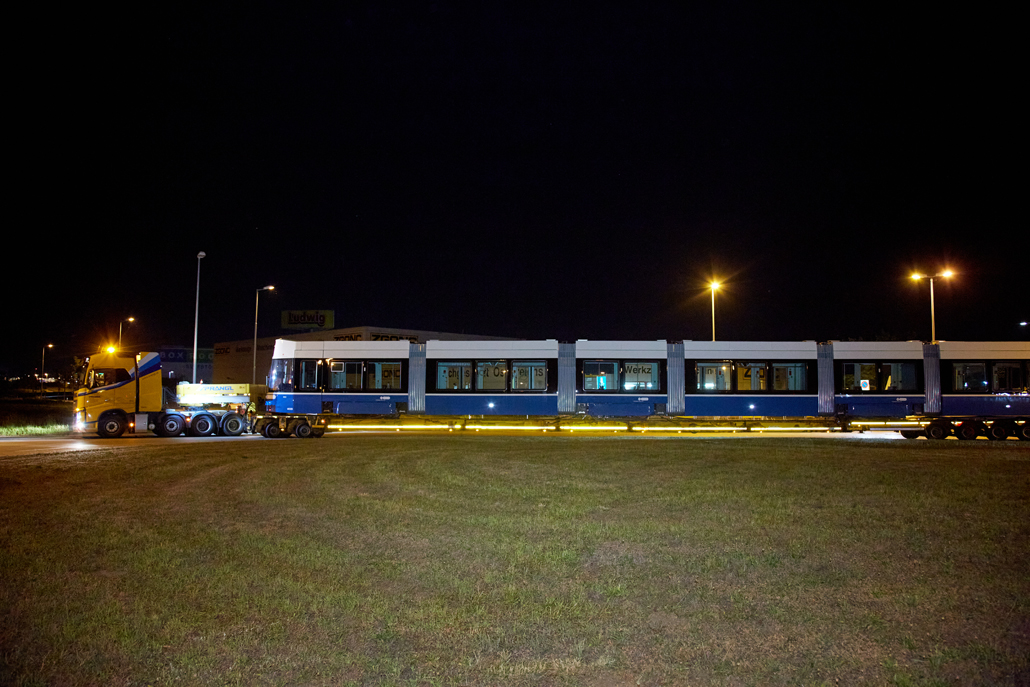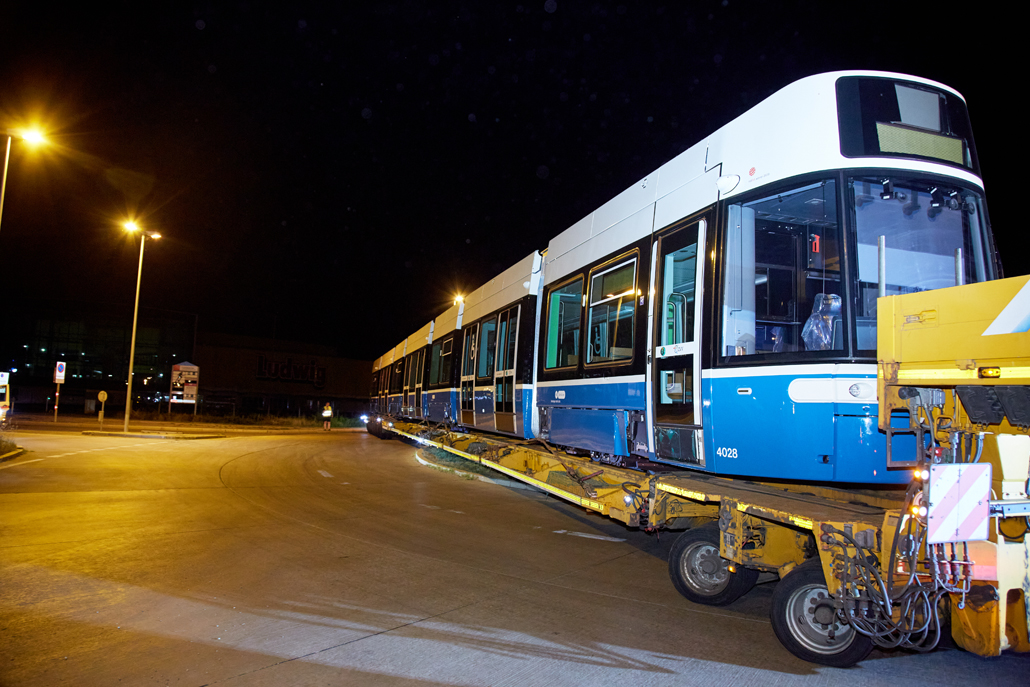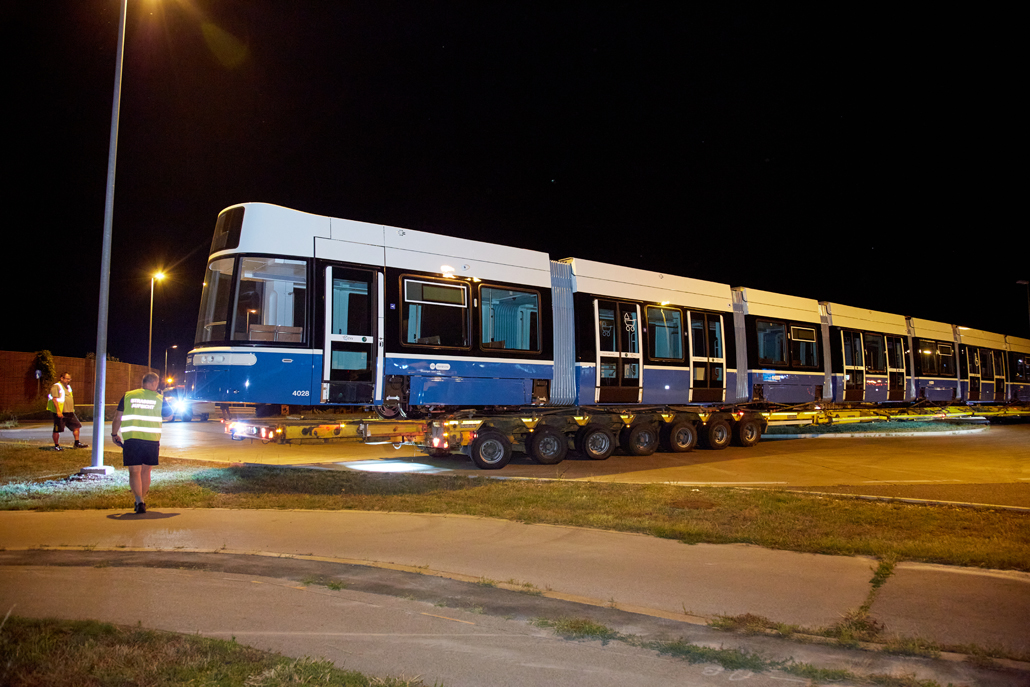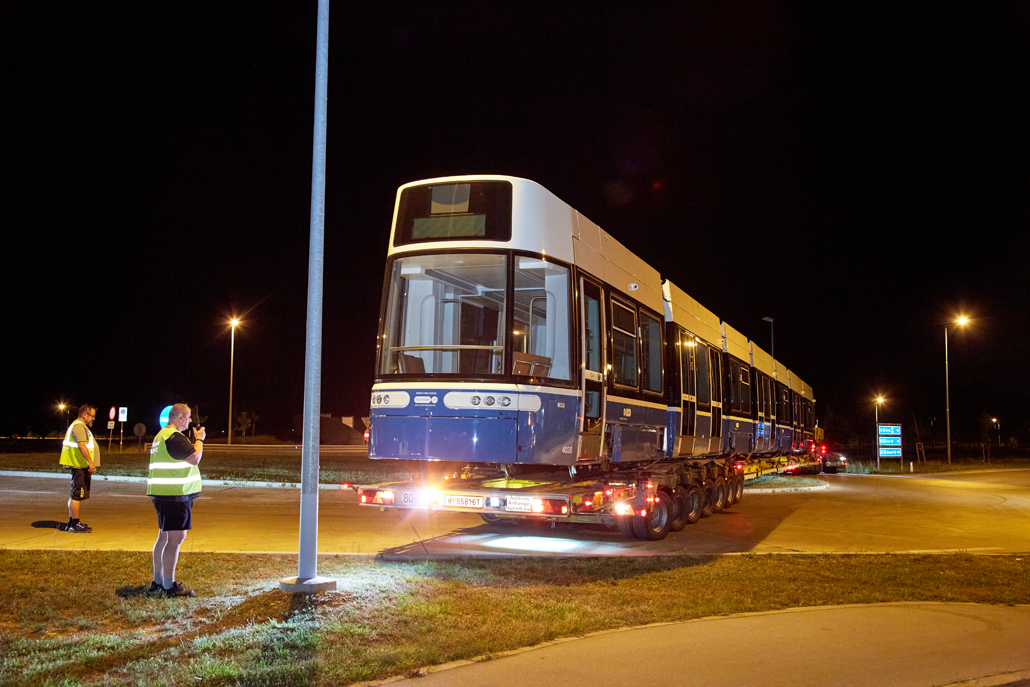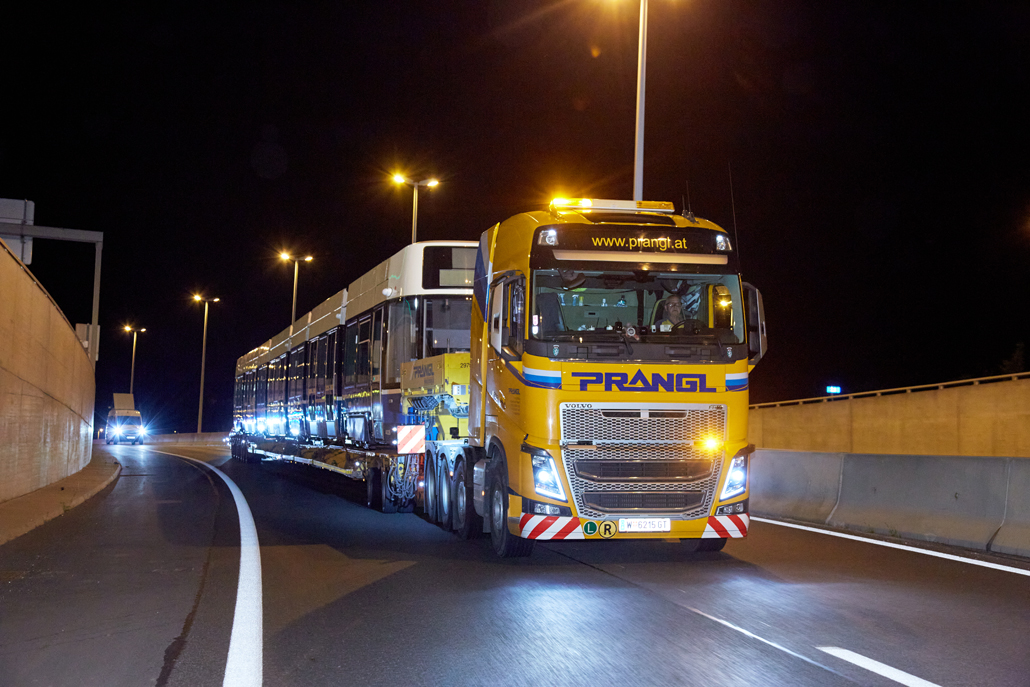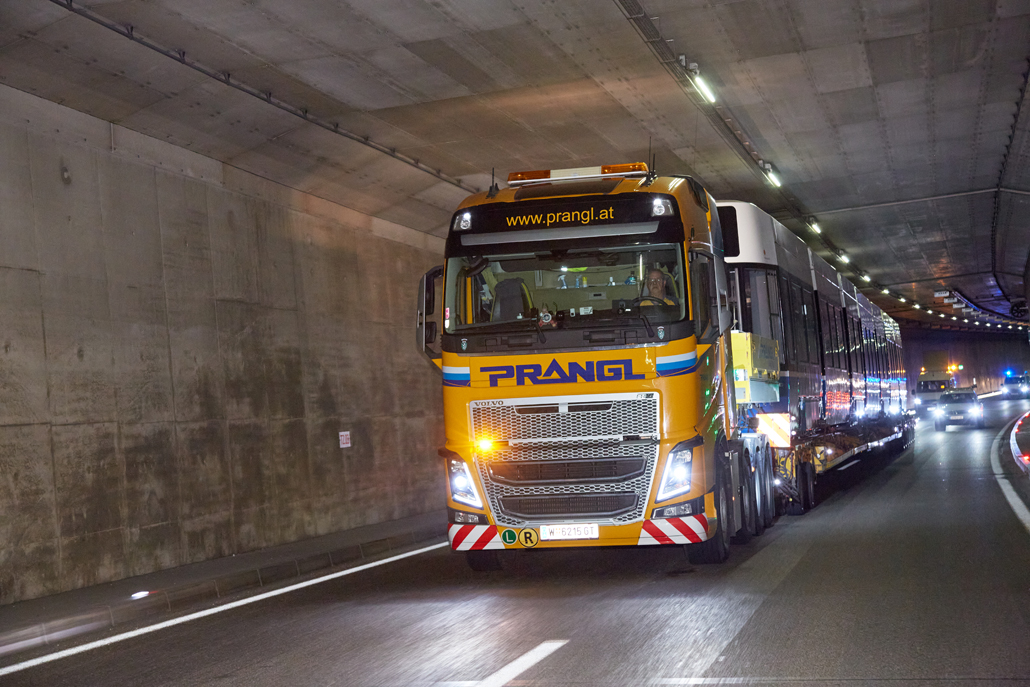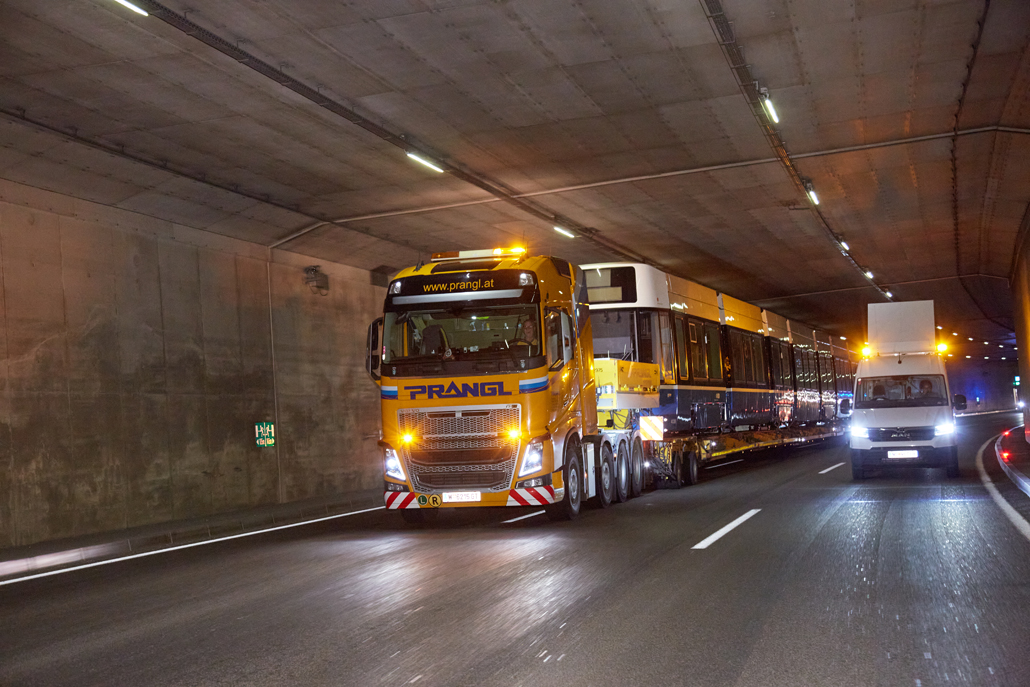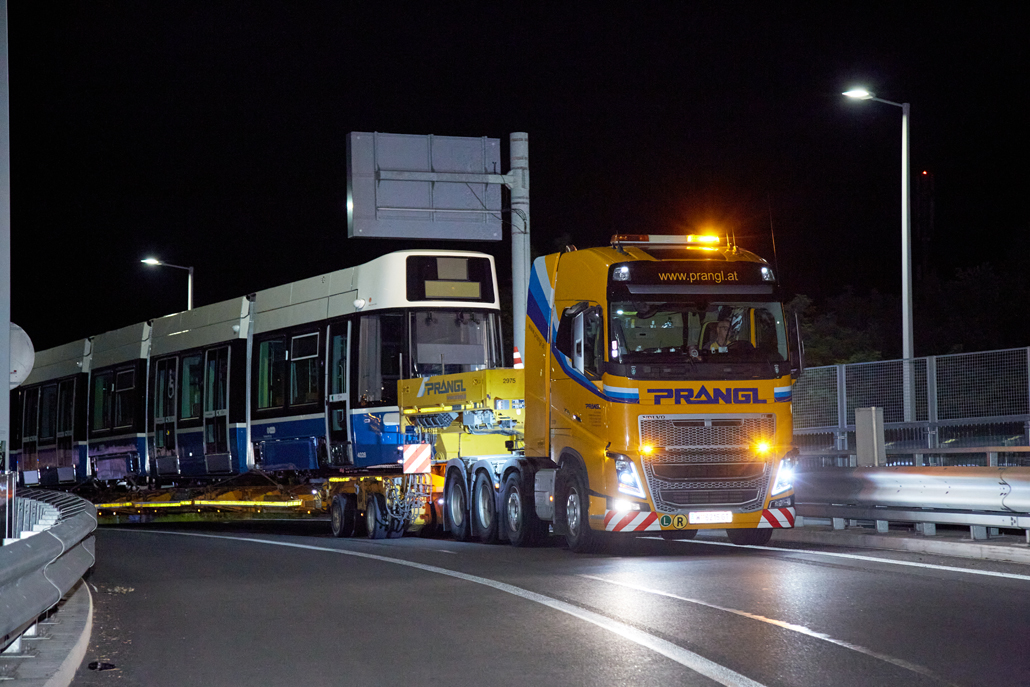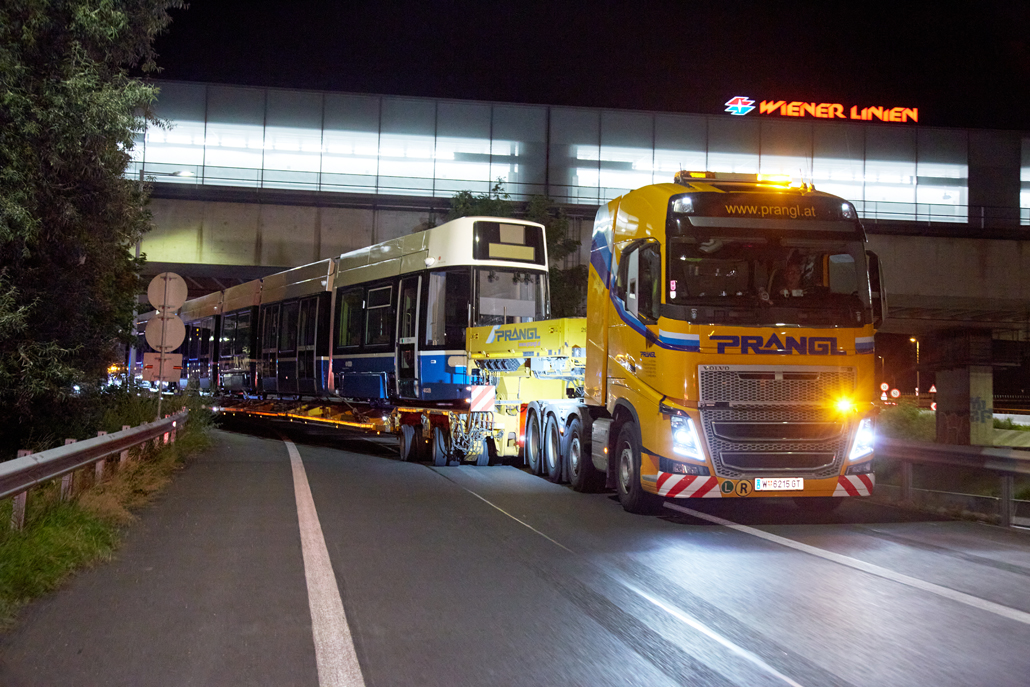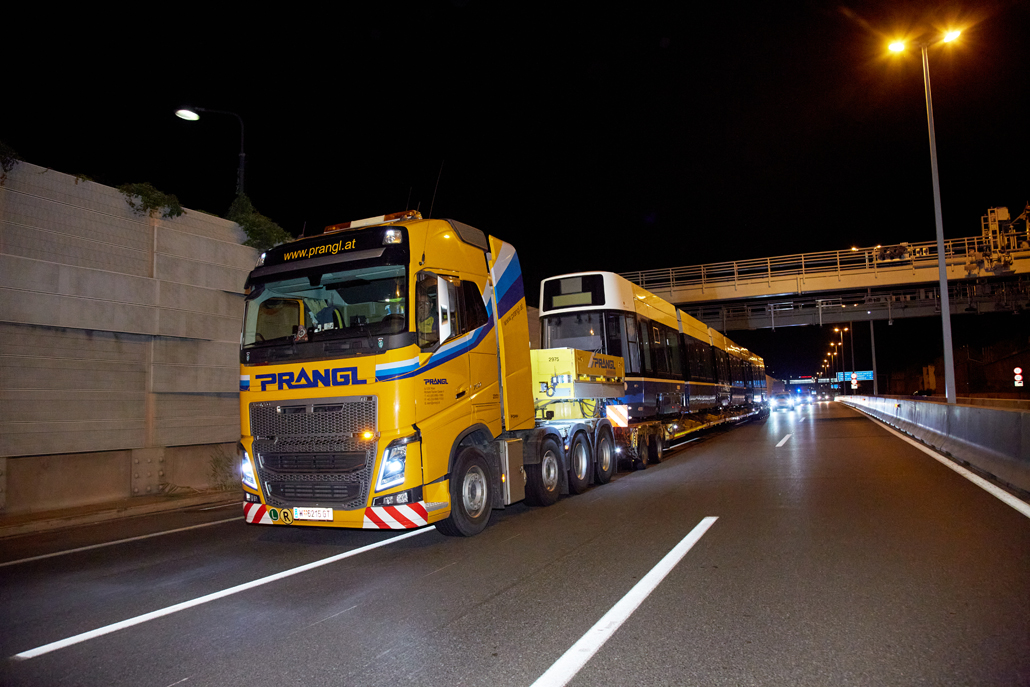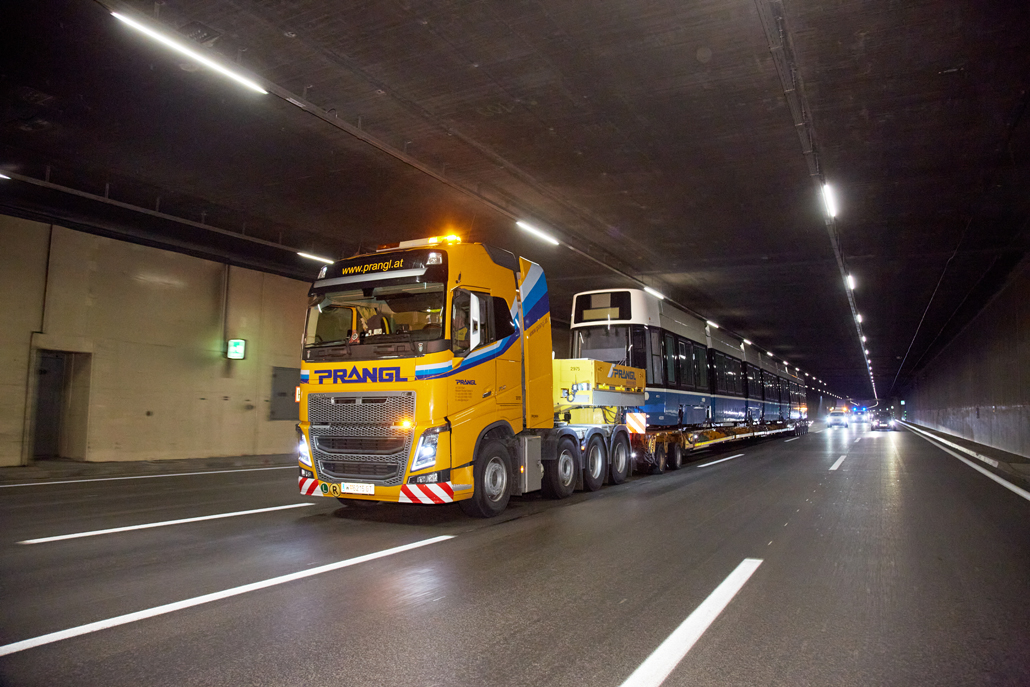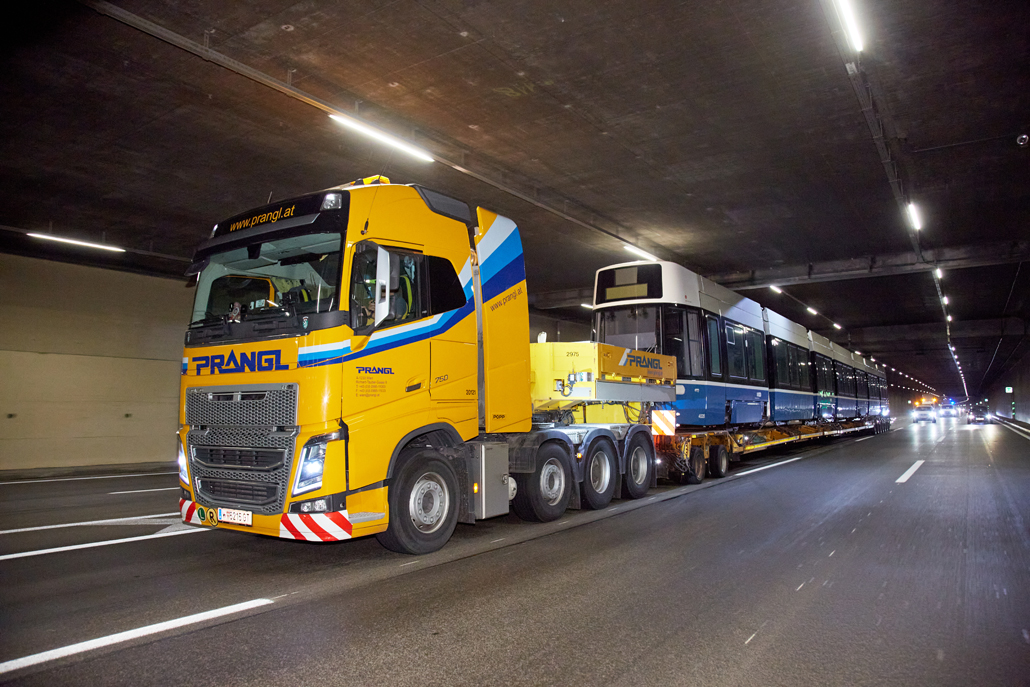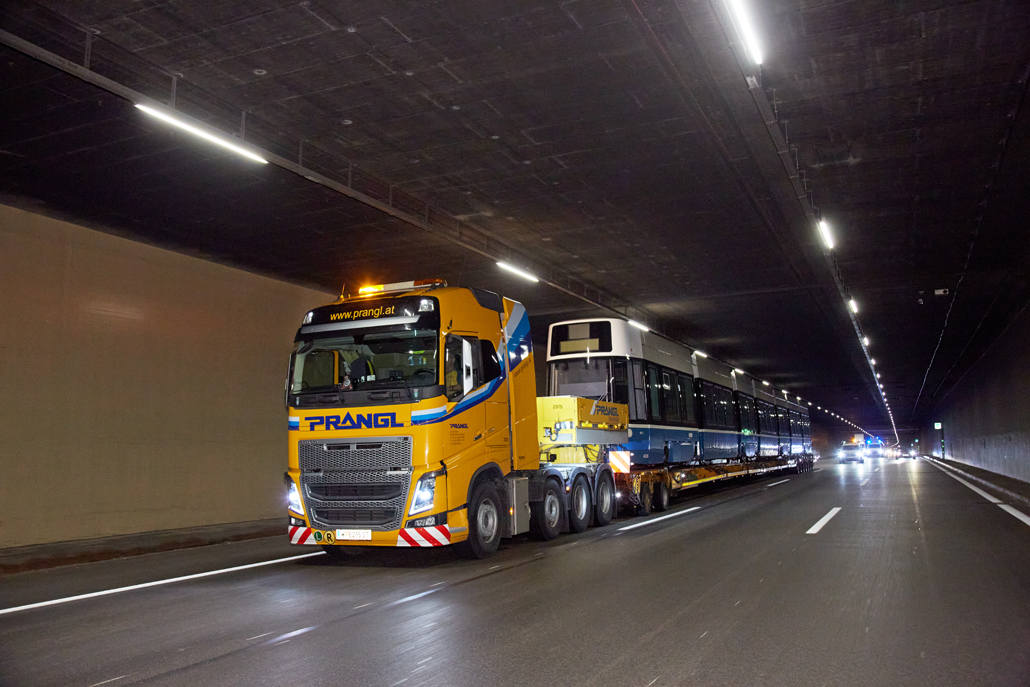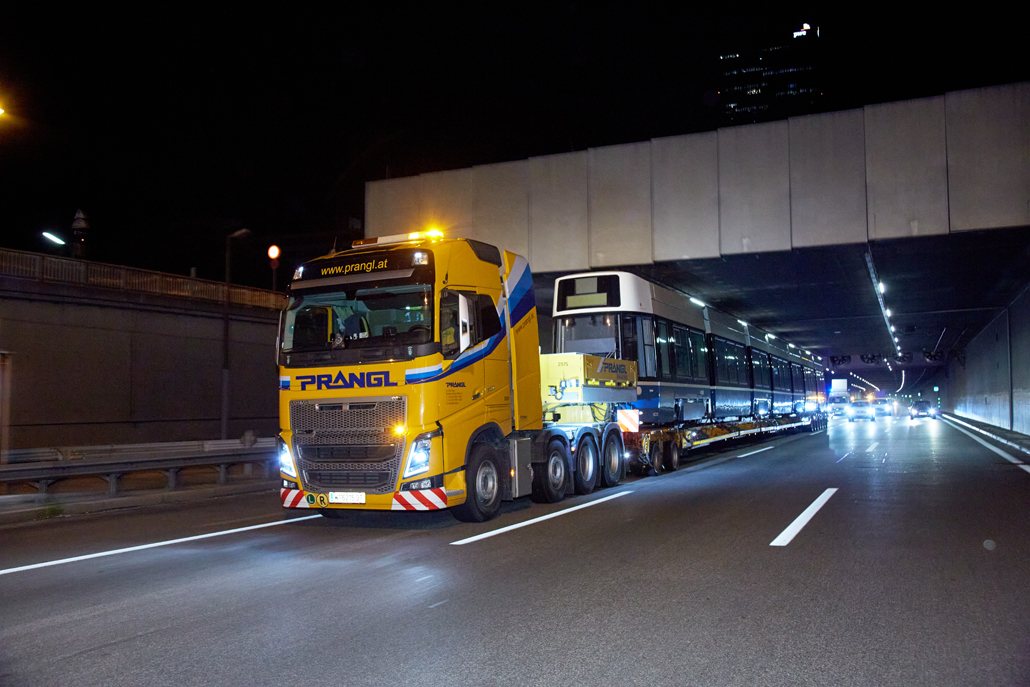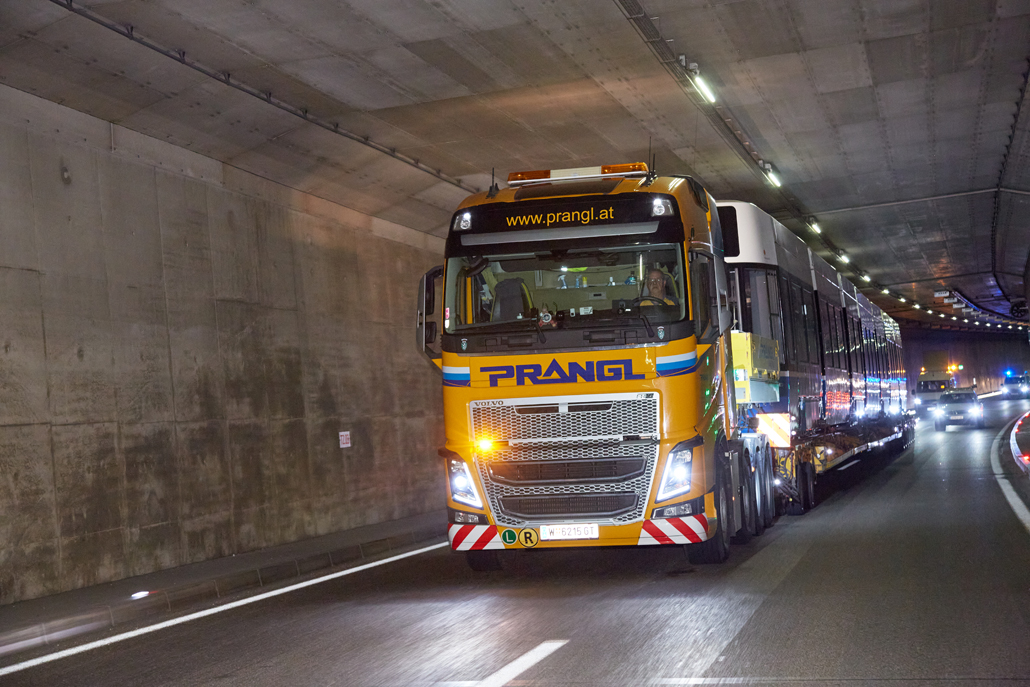 The challenge
Transporting rail vehicles by road
To transport complete trams, not only the know-how is of utmost importance, but also the appropriate technology. To deliver the trams produced in Vienna for Zurich – some to the manufacturer's German depot in Bautzen – they turned to Prangl. Because it is well known that Prangl is an expert in rail vehicle transport.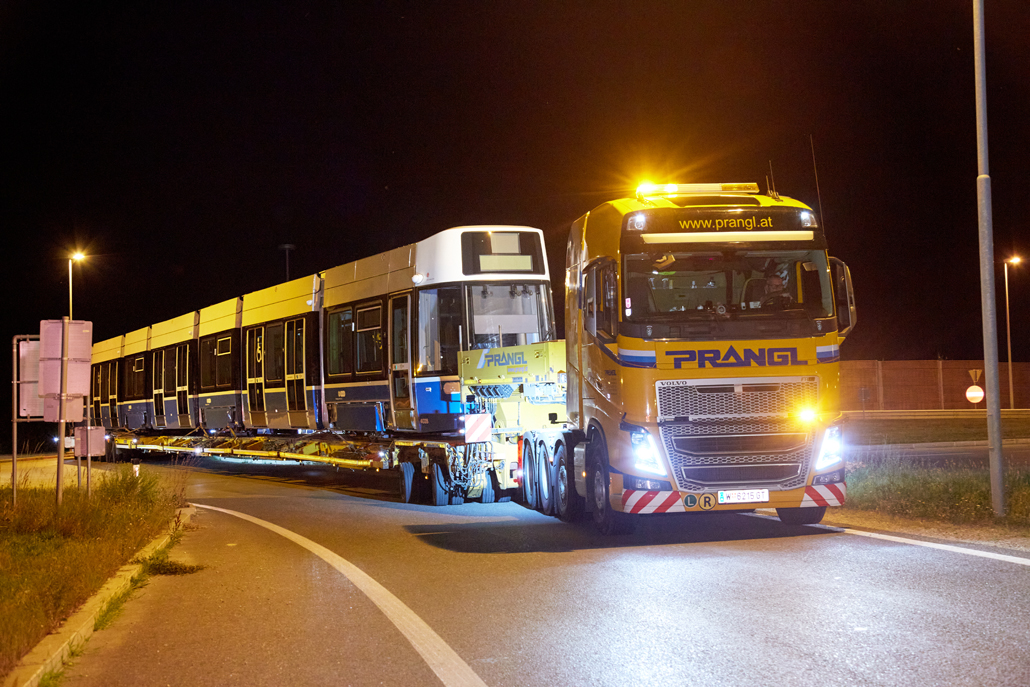 Flexibility is required!
Tram after tram is delivered after completion. But not all of them are brought directly to Zurich. Some are ordered to be delivered to the German depot in Bautzen for interim storage. Since the final destination or the interim storage location of the trams is usually decided at short notice, the greatest possible flexibility is required from Prangl. In this specific case, the tram "Zürich 28" was transported to Germany for interim storage. As with all other trams, Prangl's unique transport system for rail vehicles was used for this.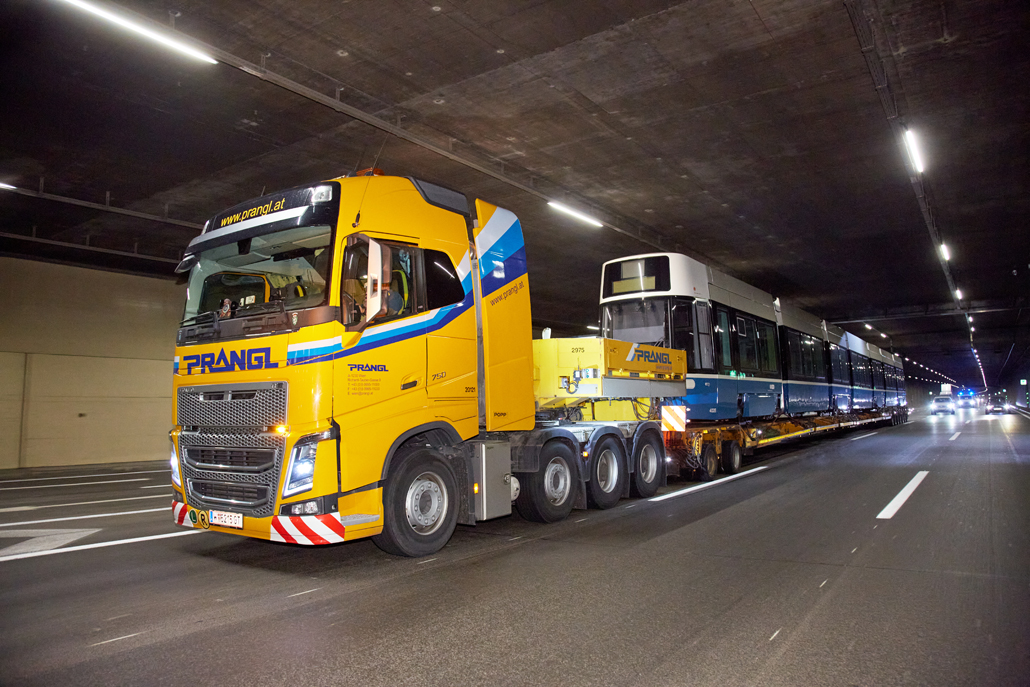 Special equipment is required!
The innovative transport system allows loading via specially made loading ramps, which have a very flat ramp angle thanks to the low loading height. Thus, the trams can be easily loaded and unloaded with the help of a winch. Even rail vehicles with a height of more than four metres can be transported with this system because of the extremely low loading height within the vessel decks. The modular system allows for loading platform lengths between three and 45 metres, loading platform heights from 0.25 metres and payloads of up to 70 tonnes.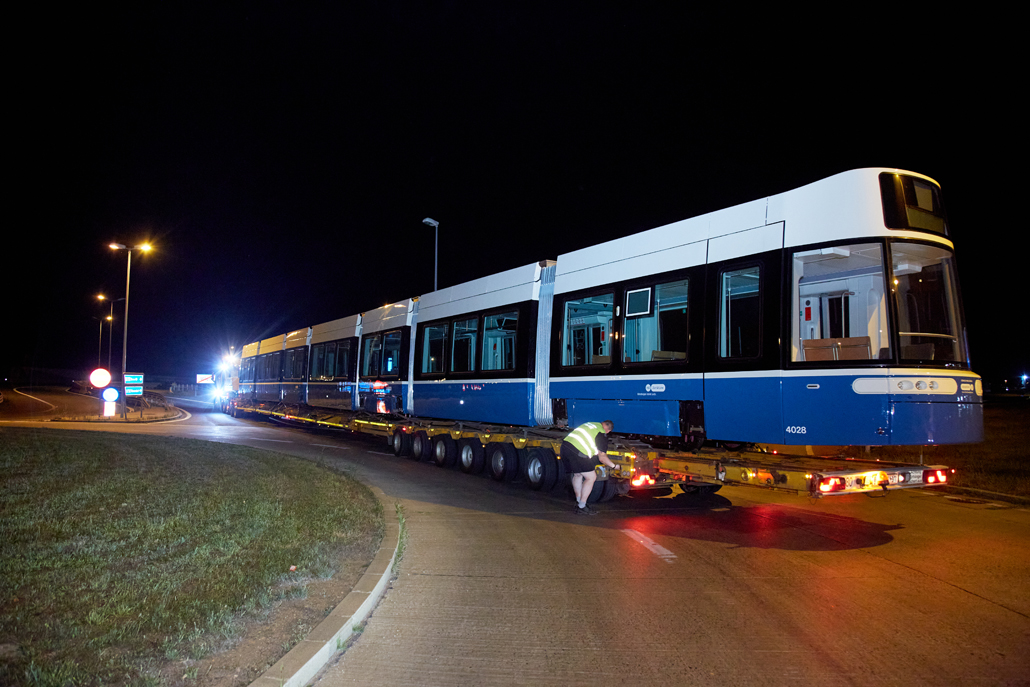 High overall length is required!
So the "Zürich 28" was sent on its journey to Germany with a specially configured transport combination: Due to the length and weight of the tram, the tractor unit was equipped with a rail trailer version with 2 + 7 axles. In the end, the heavy transport came to the considerable total length of 52.5 metres, a total width of 3.0 metres and a total height of 4.4 metres. Together, the tram and the transporter weighed 120 tonnes. Due to the dimensions, the journey from the factory in Vienna's 22nd district to the motorway was anything but easy.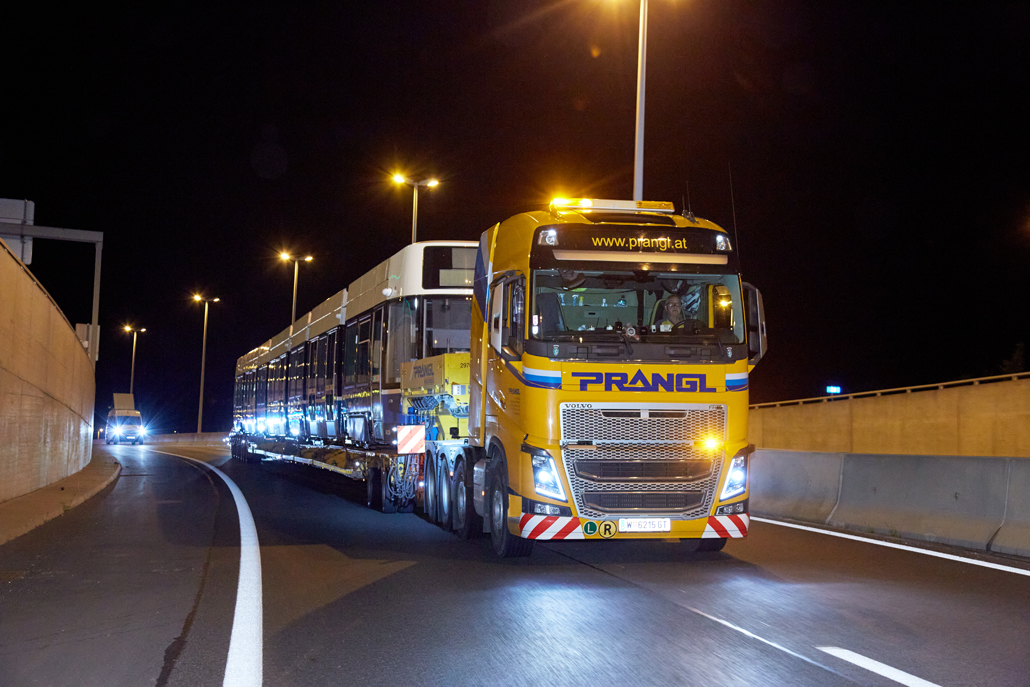 Successful execution is required!
Several roundabouts demanded all the driver's skill, and the motorway slip road was also a difficult passage. But it wouldn't have been the yellow experts if everything hadn't worked out like clockwork - despite the greatest of challenges. Of course, the meticulous preparation and route planning in advance also played their part. Because this transport is not the first (nor the last) of its kind, the team can also draw on certain empirical values. And so the "Zürich 28" also arrived safely and soundly at its destination.