November 2019
Boiler
2019: A high-calibre project was completed successfully after almost a year's planning time.
City:
Zwentendorf – Dürnrohr
Date:
18/10/2019 – 25/10/2019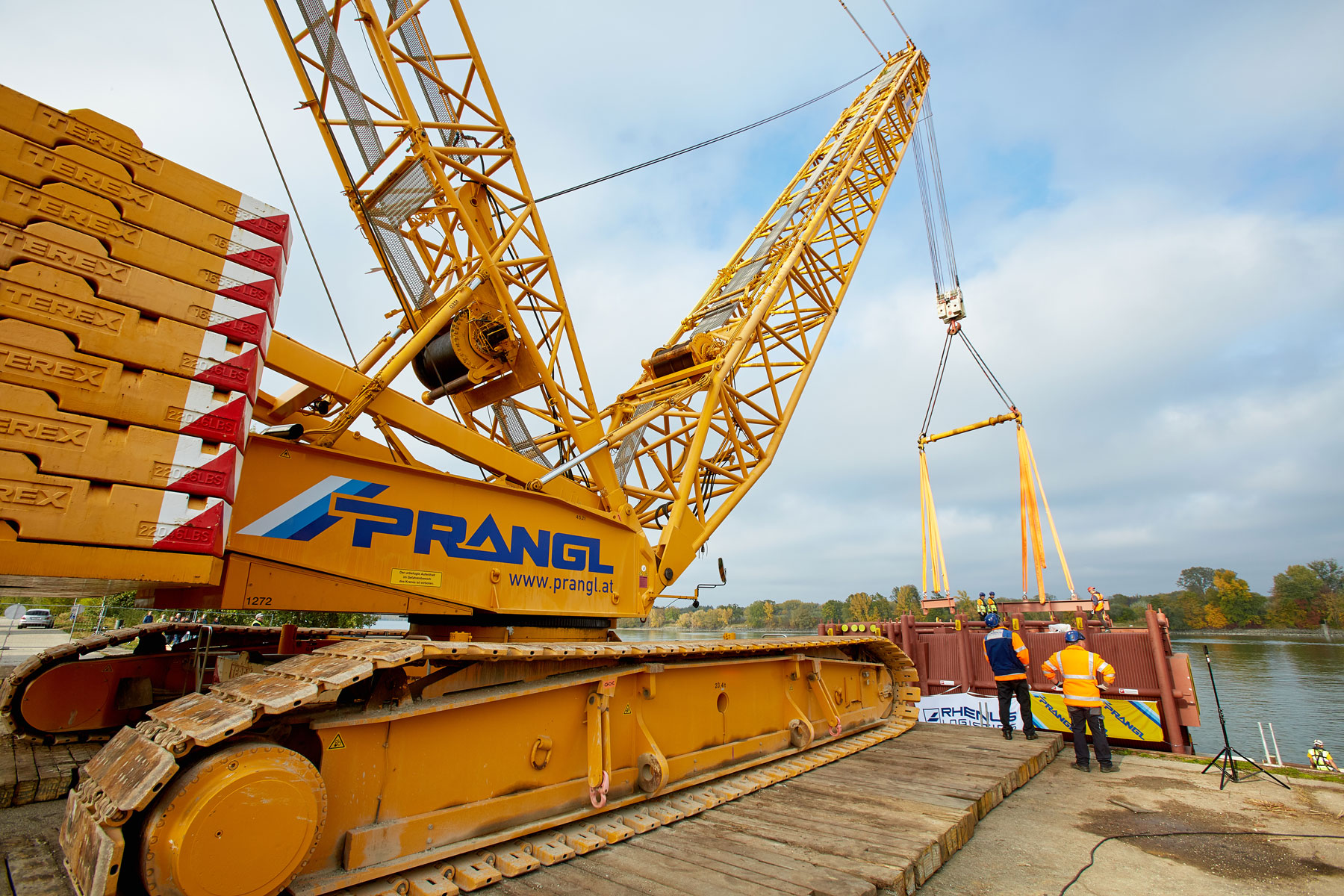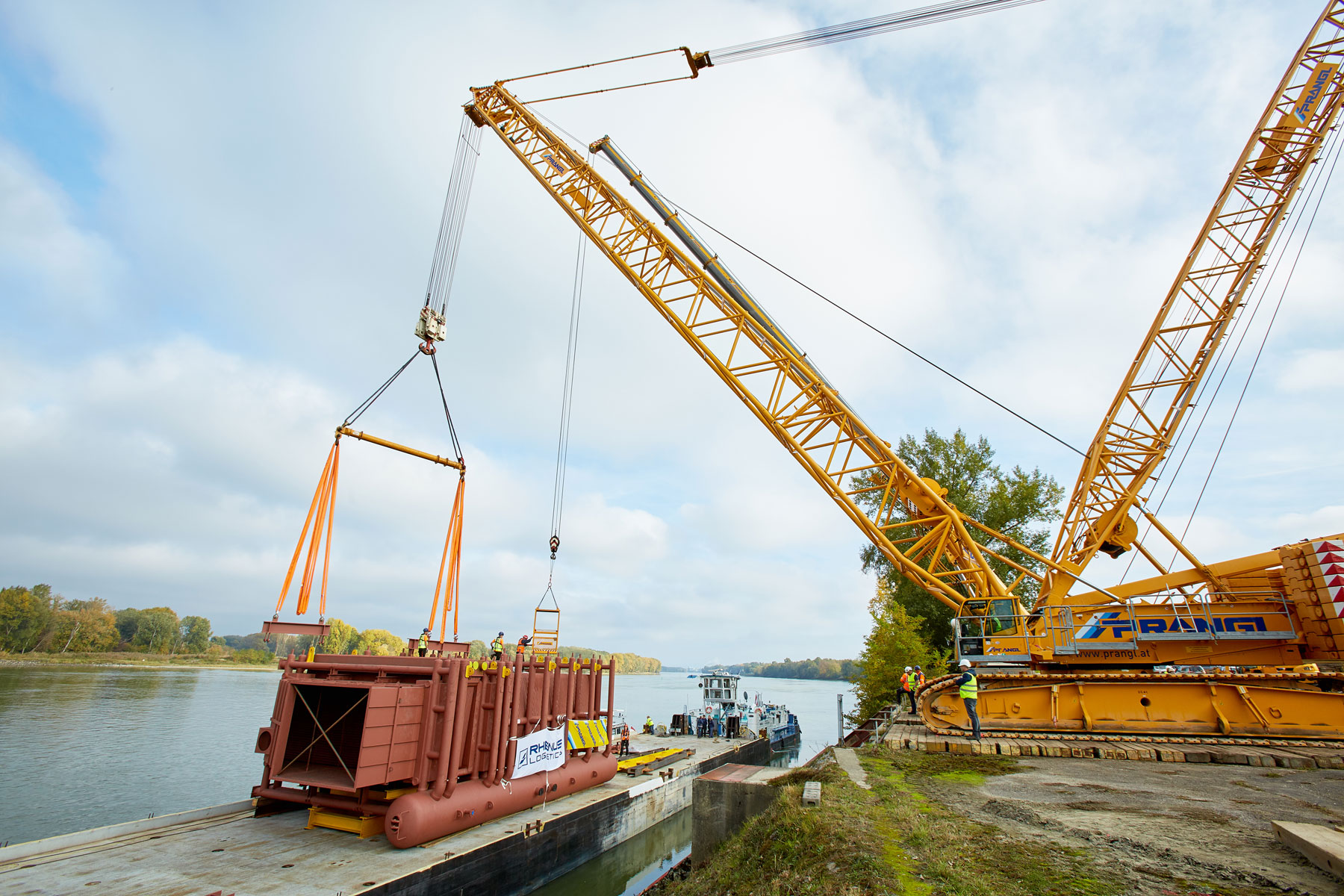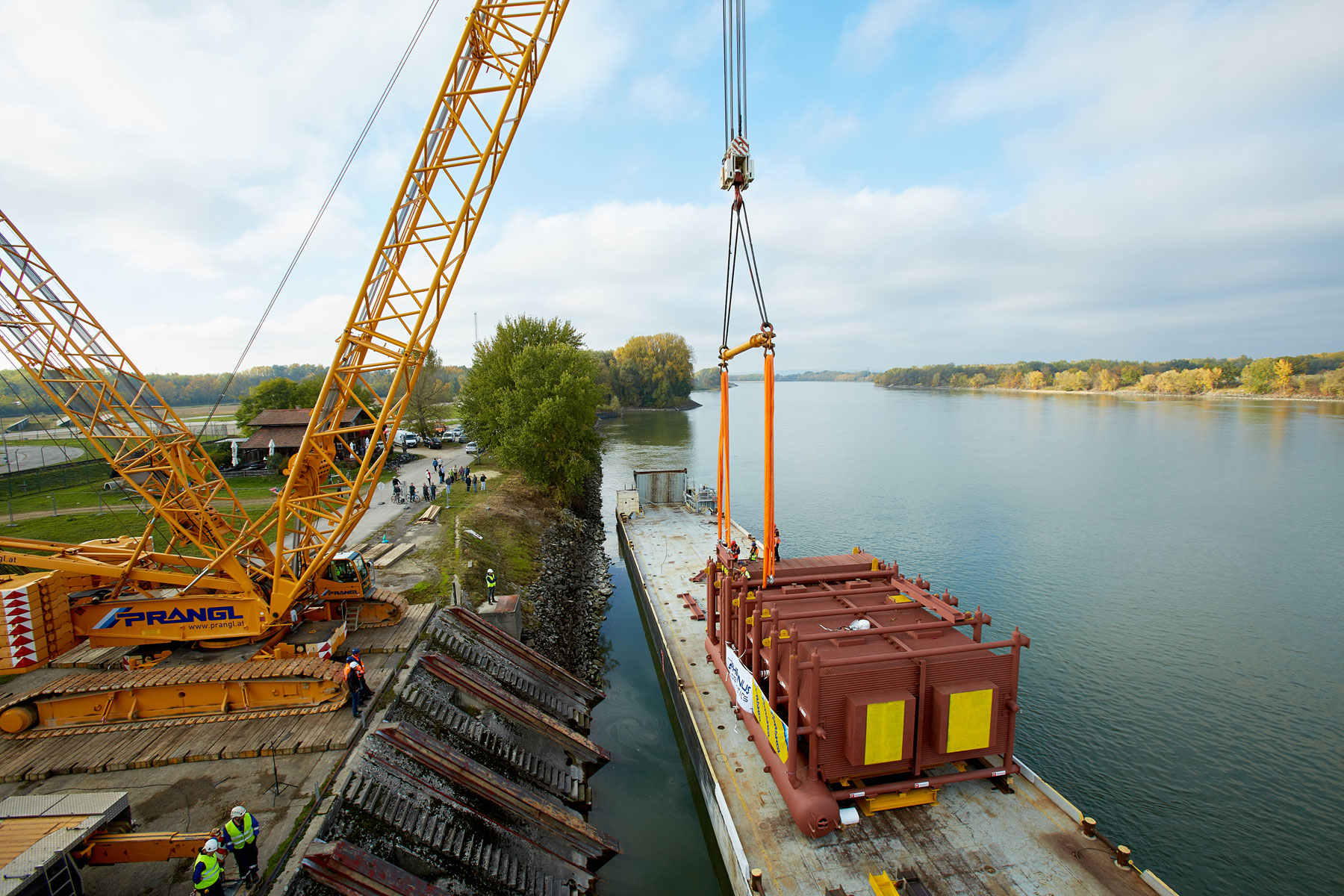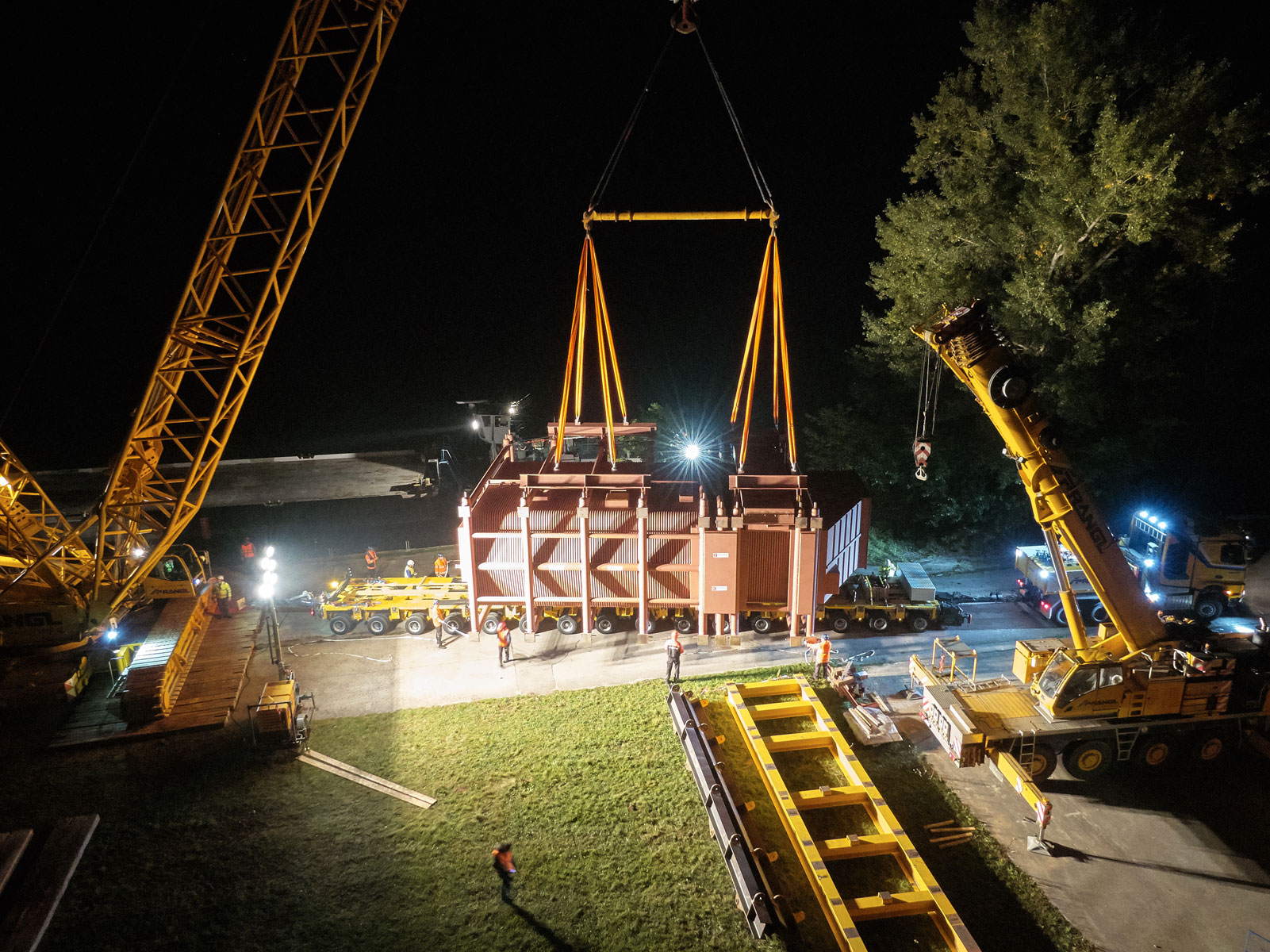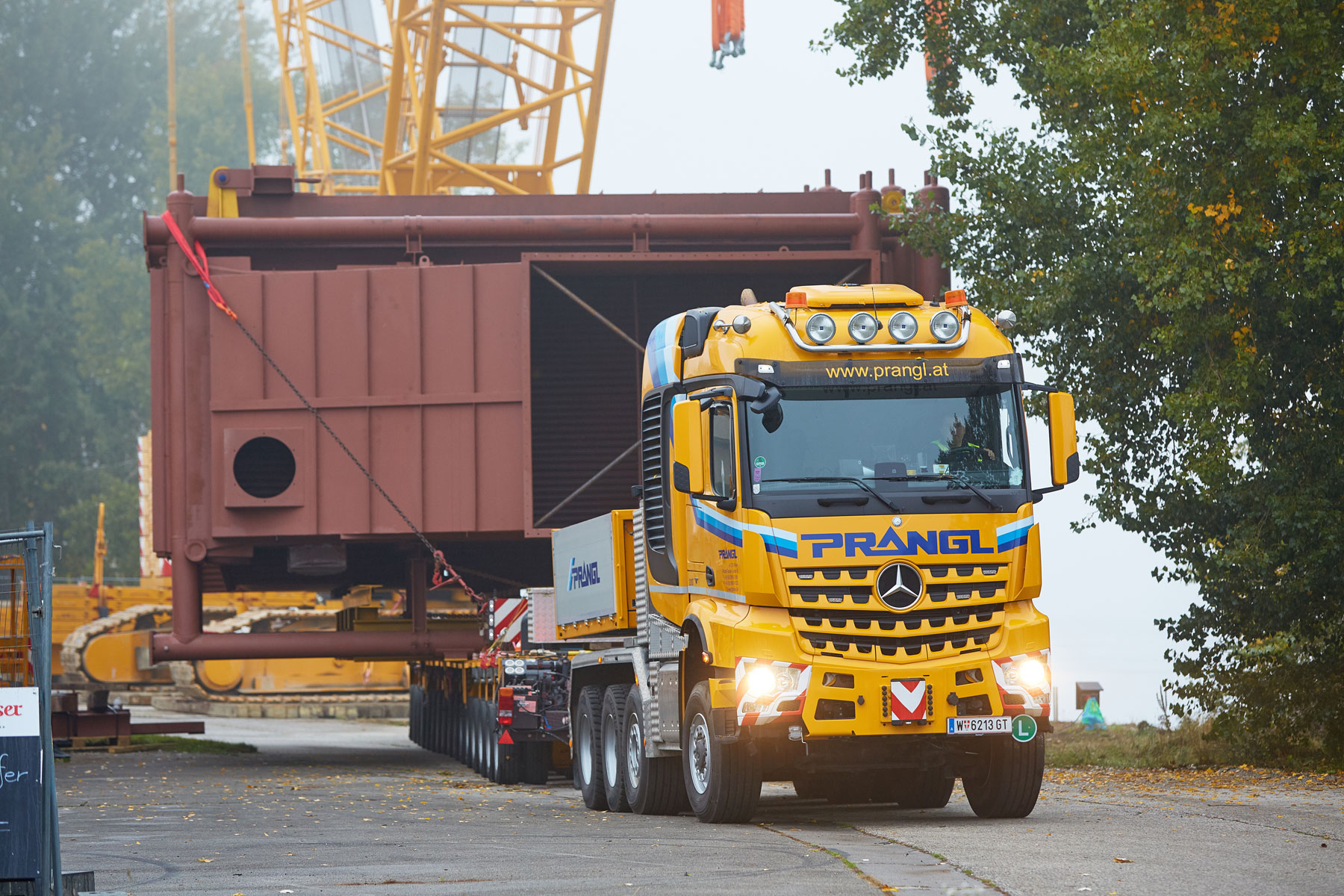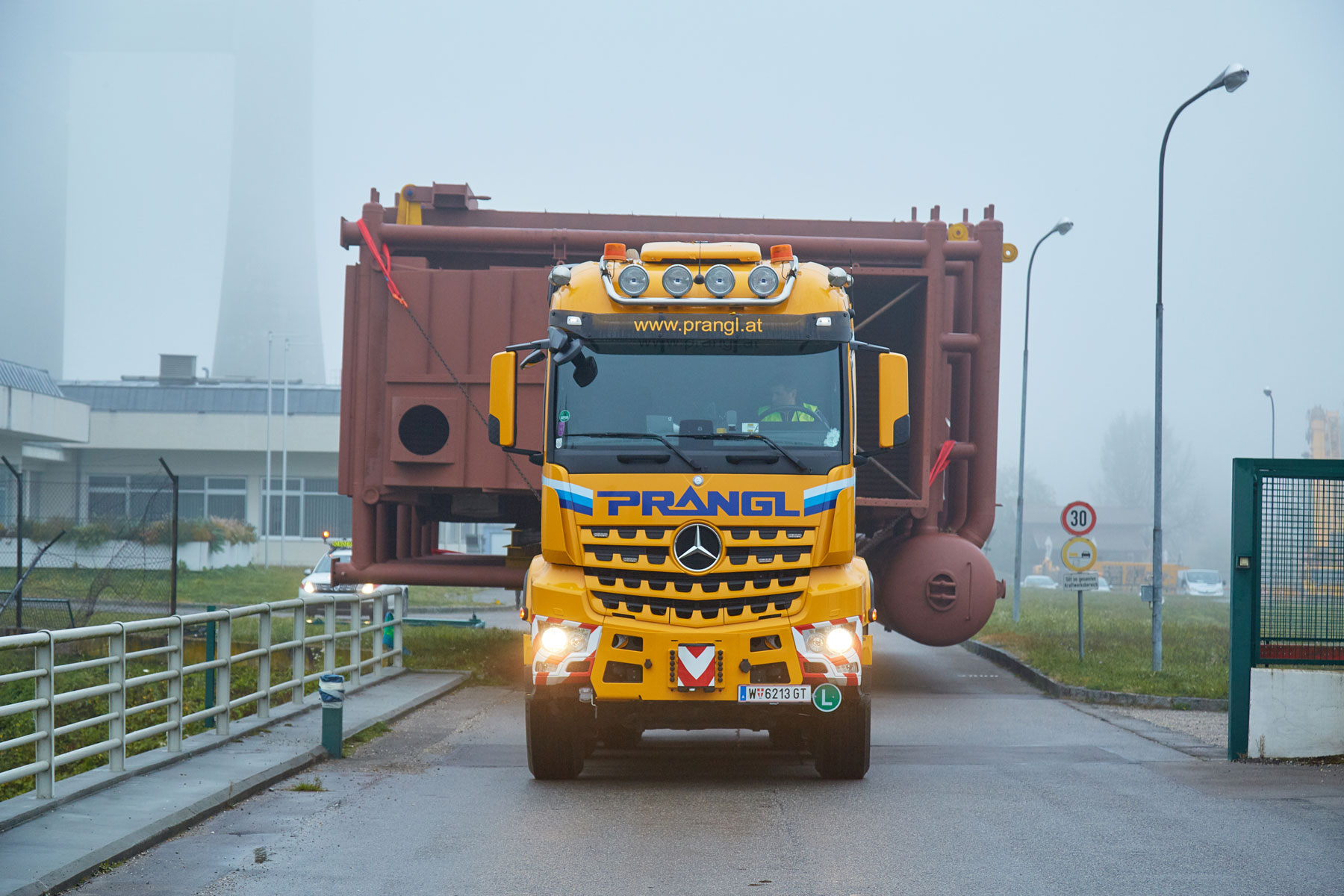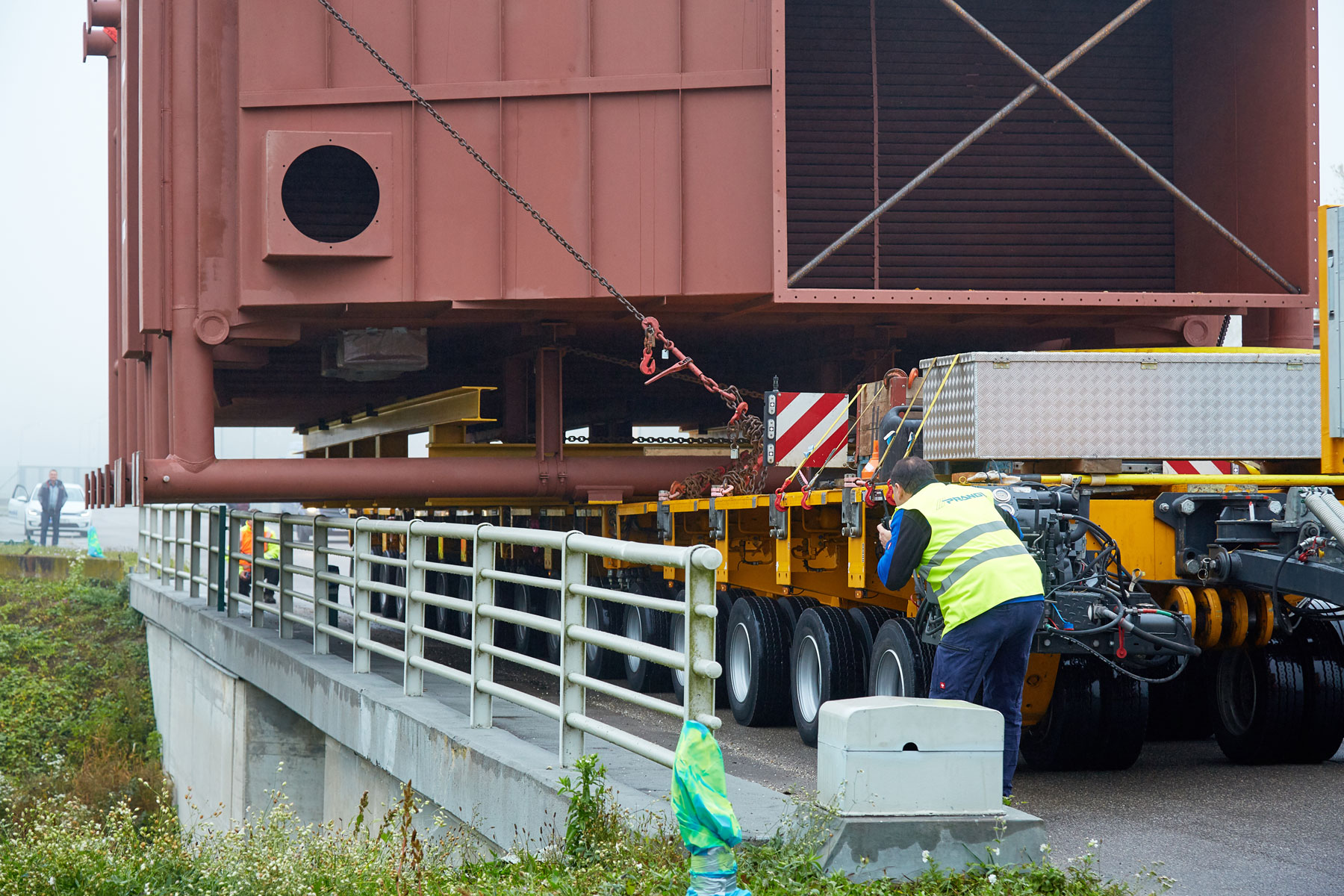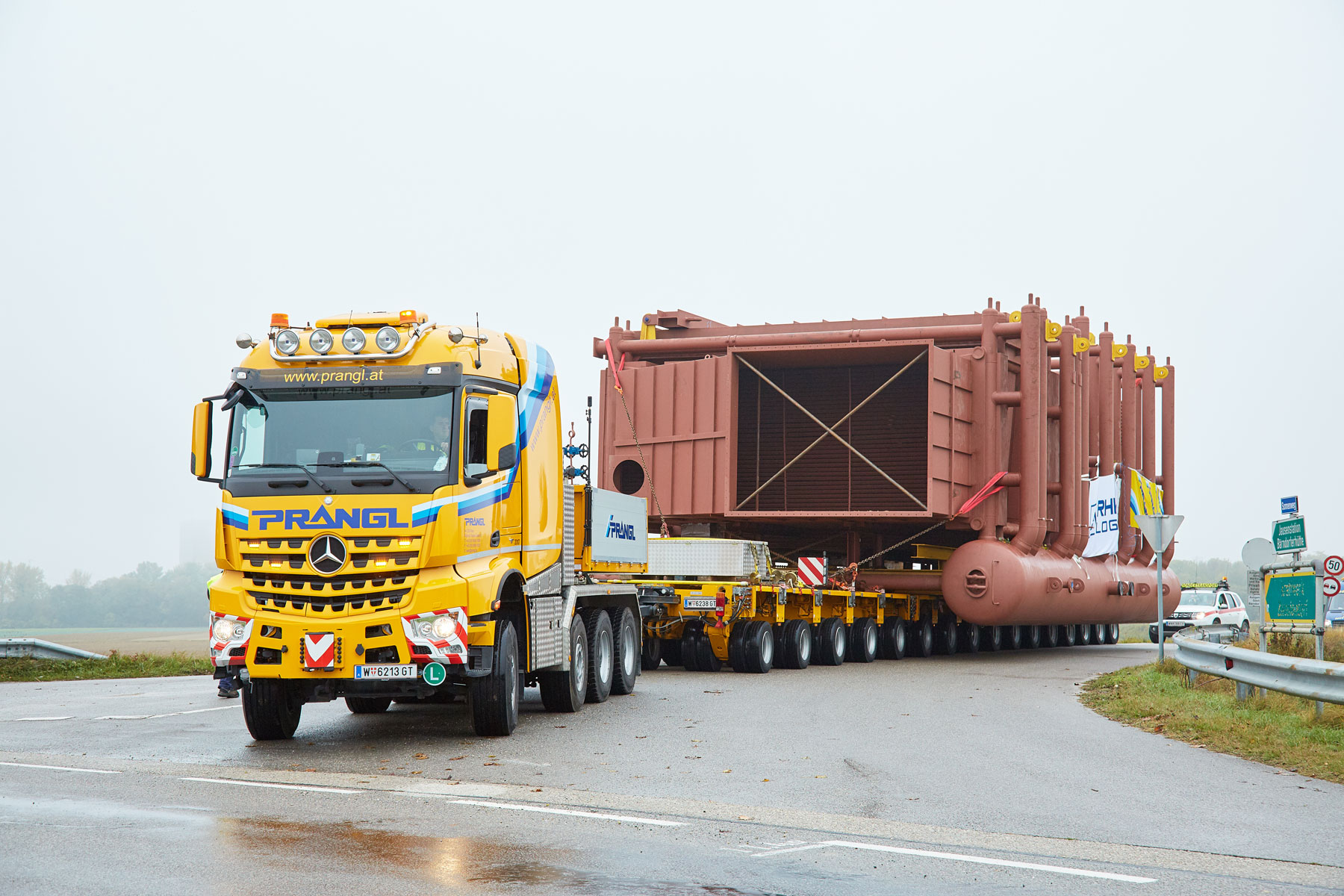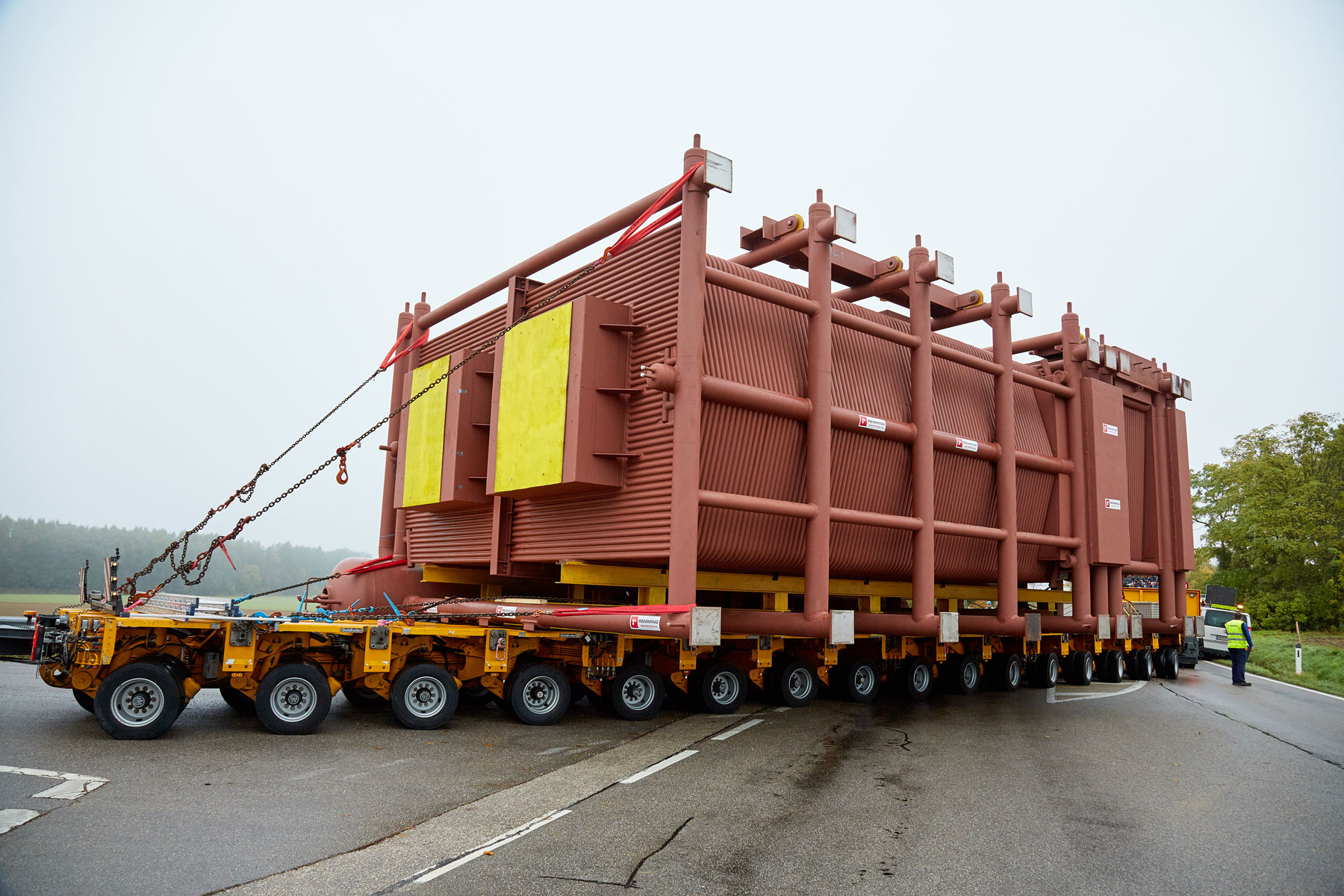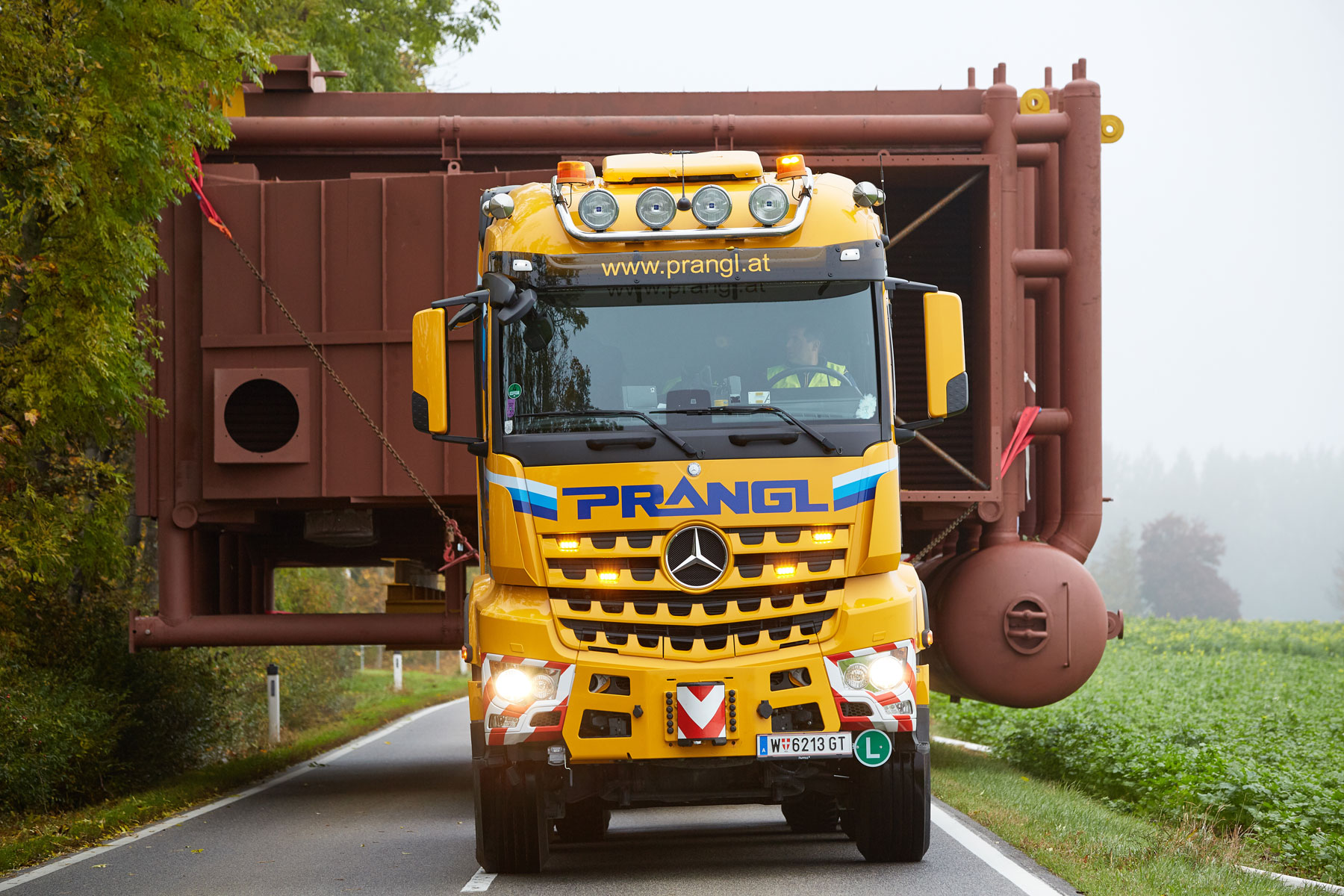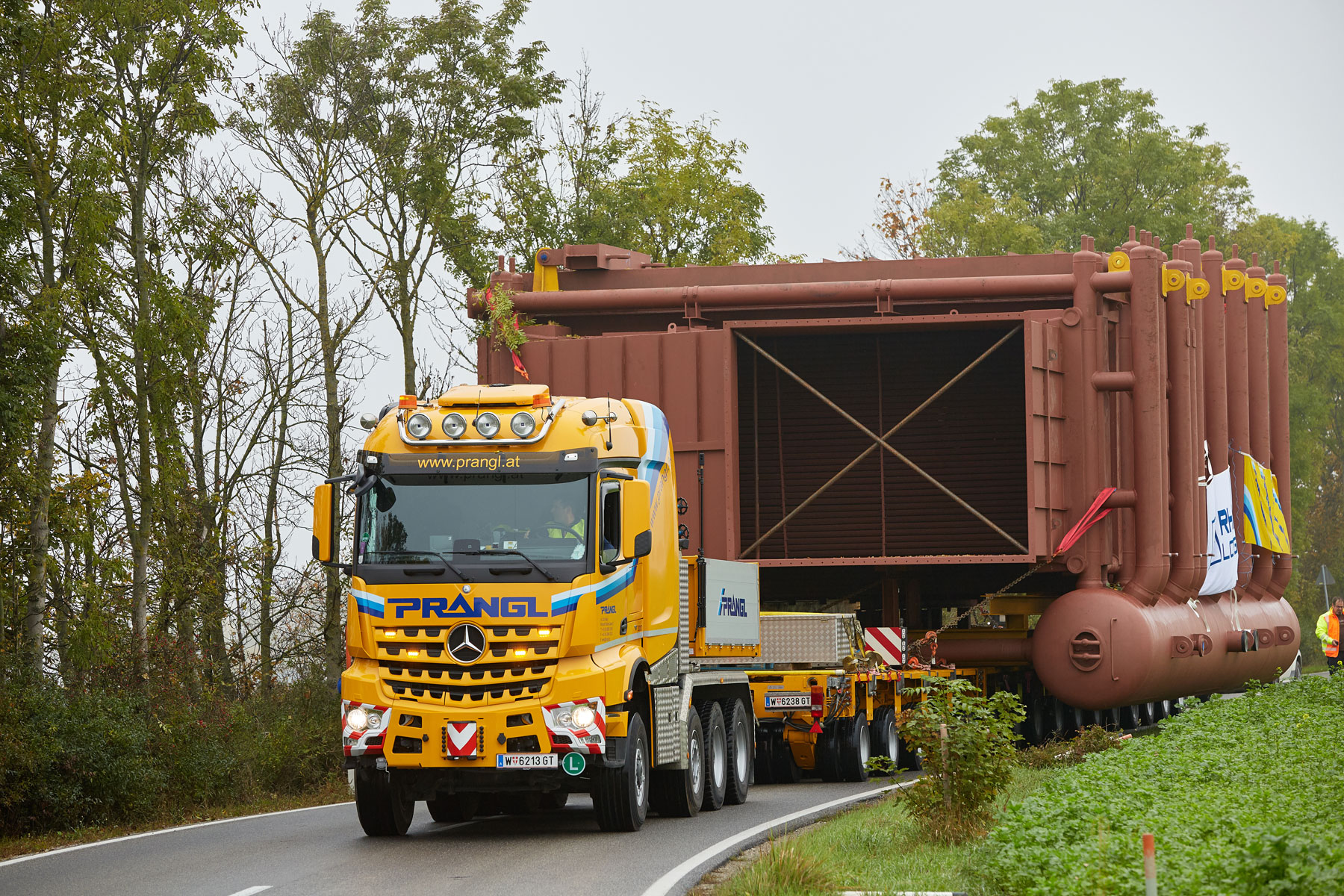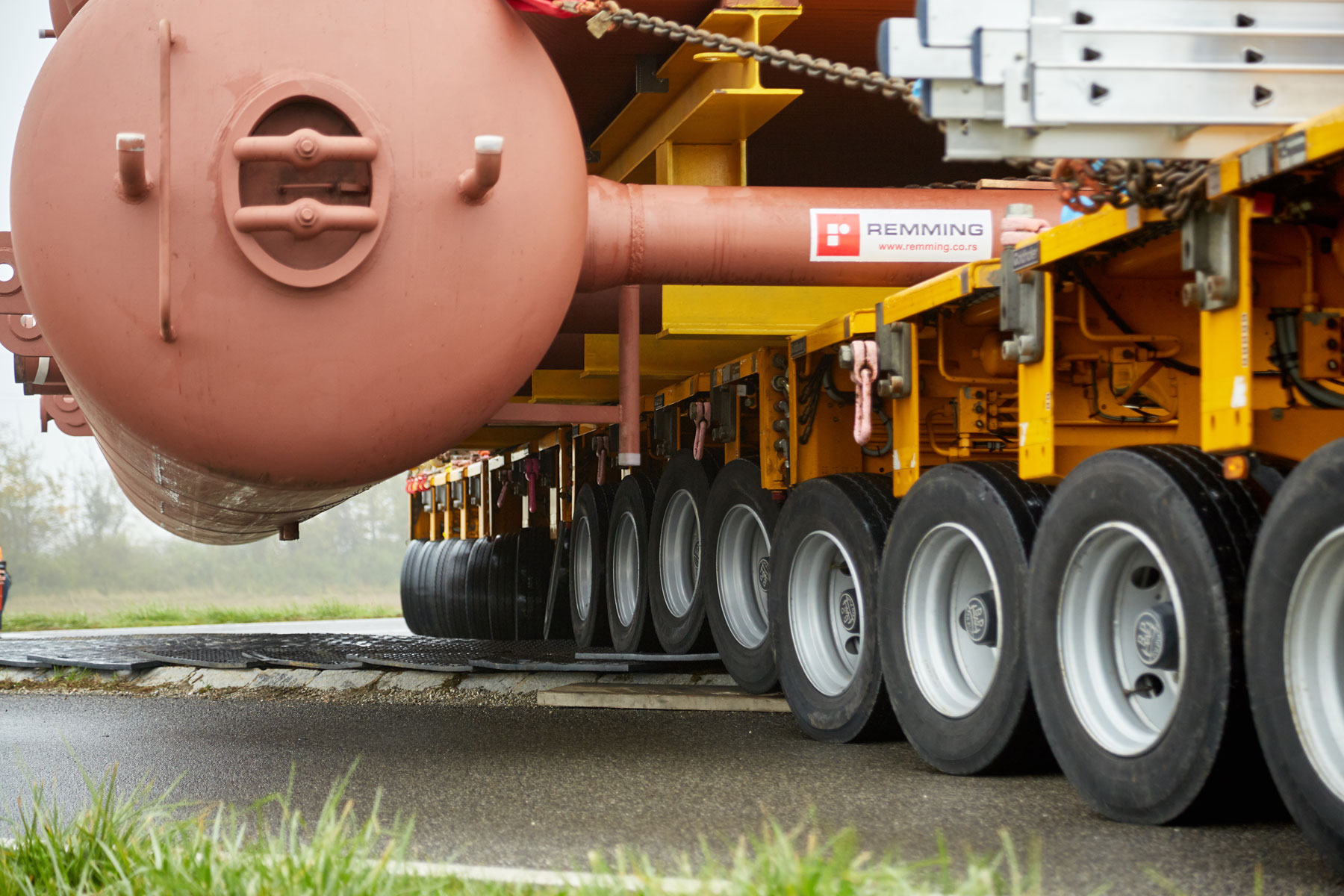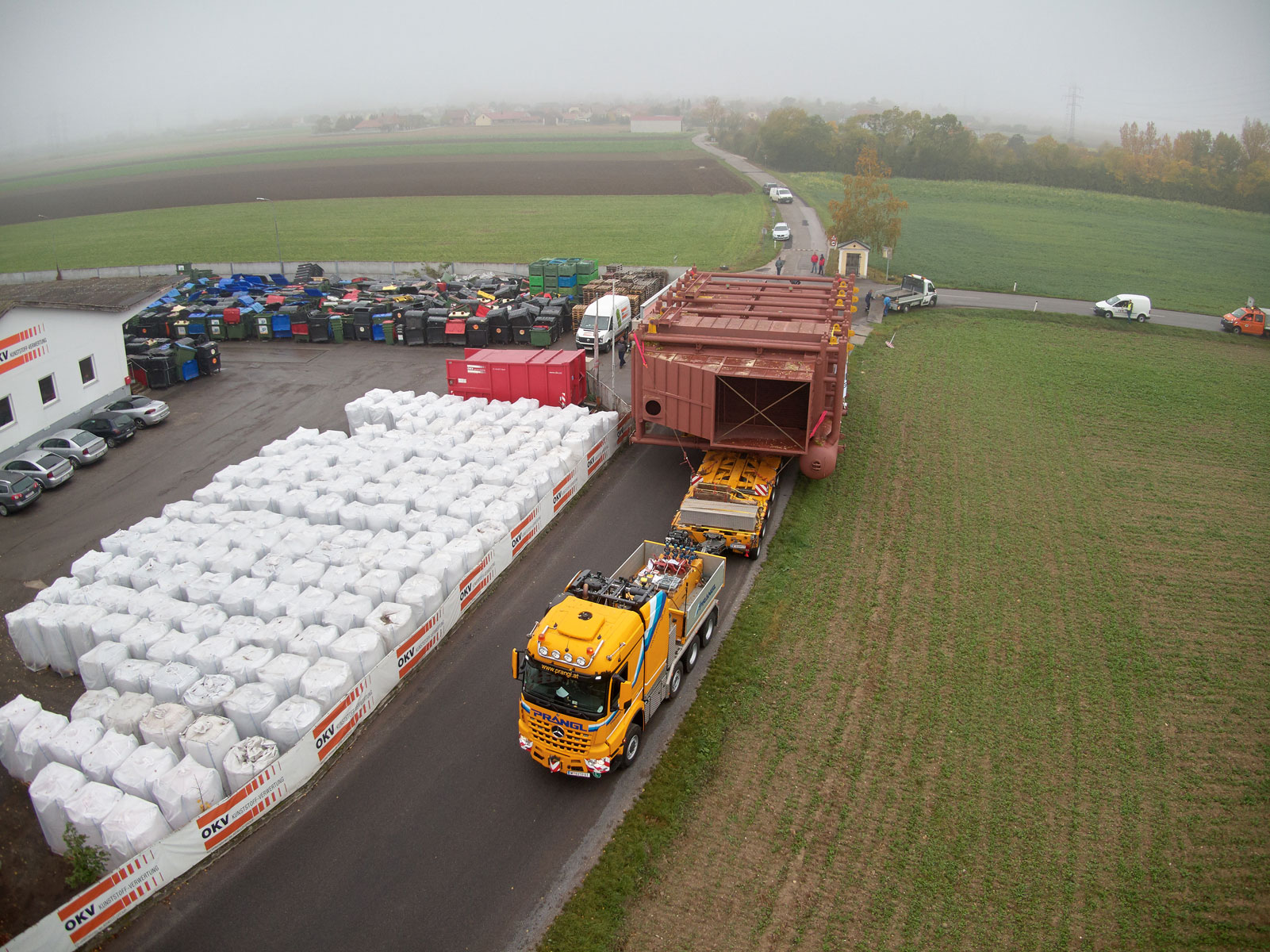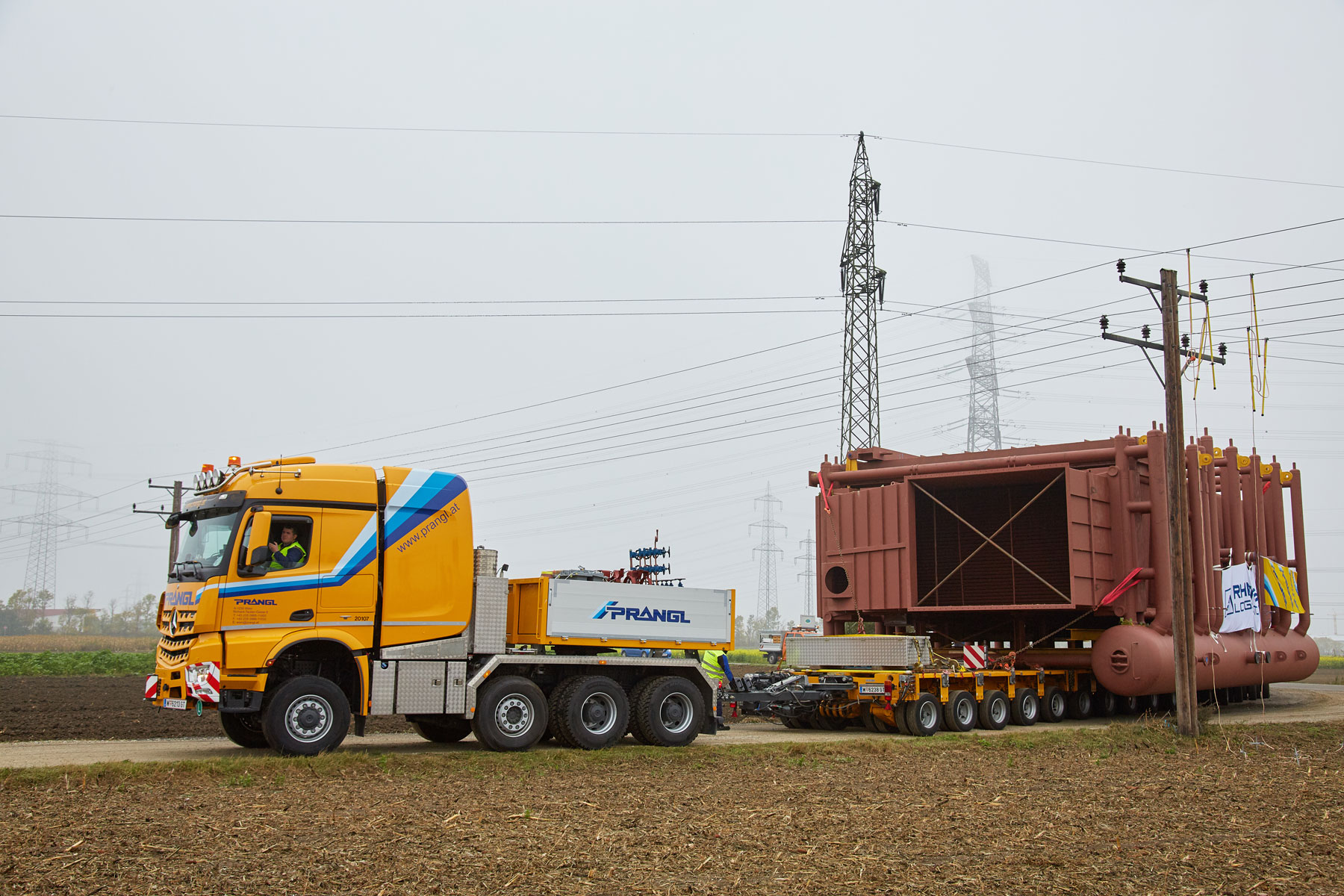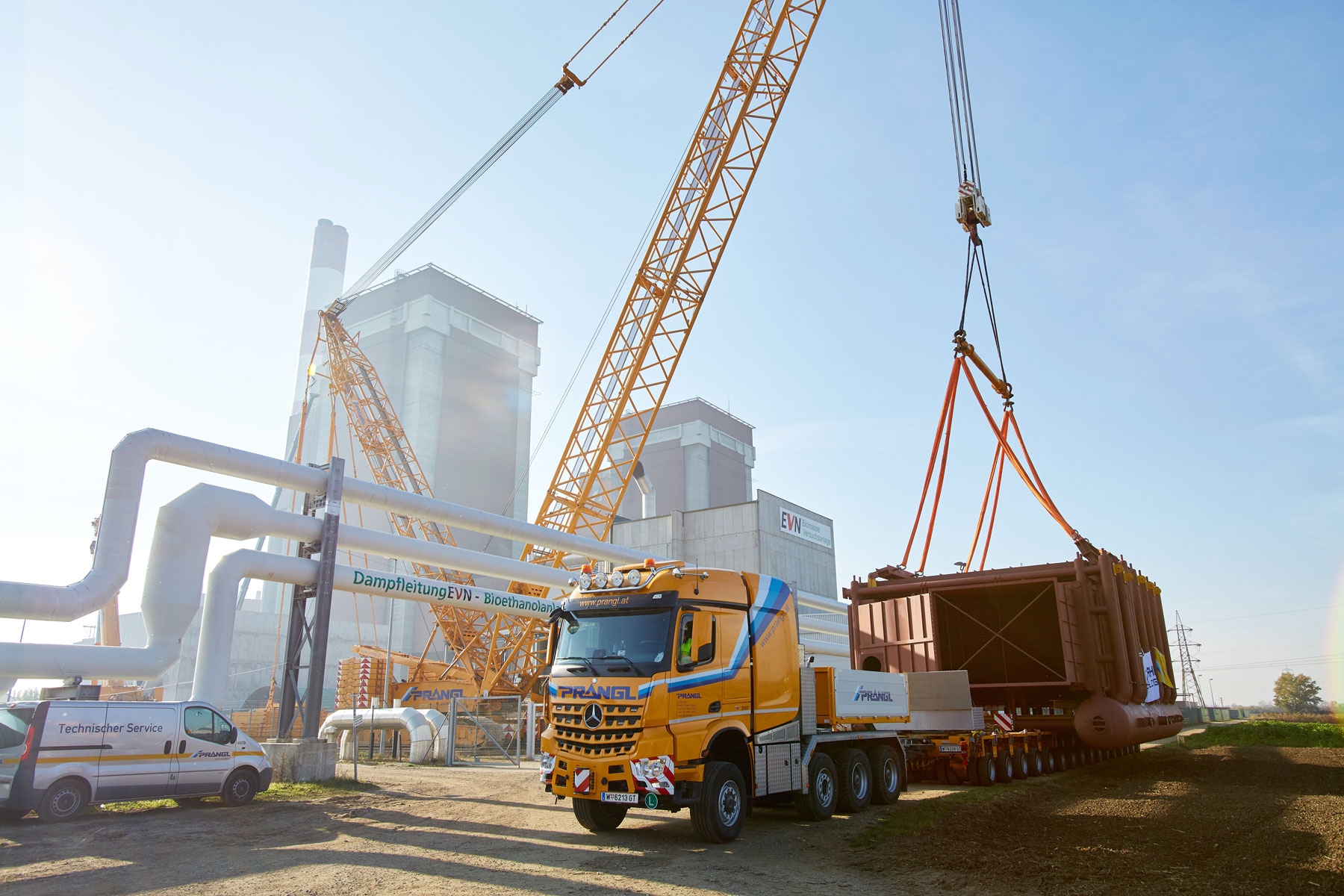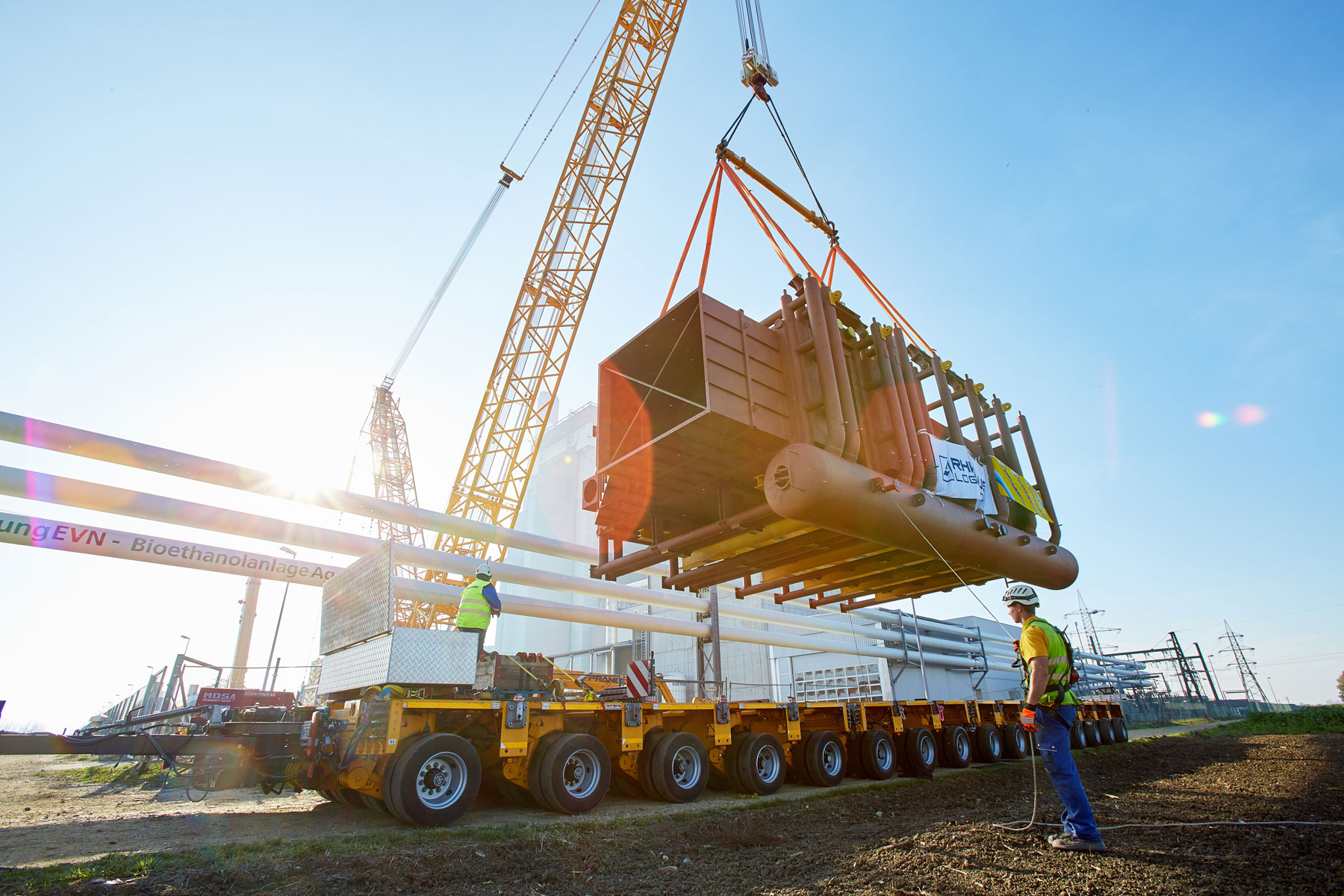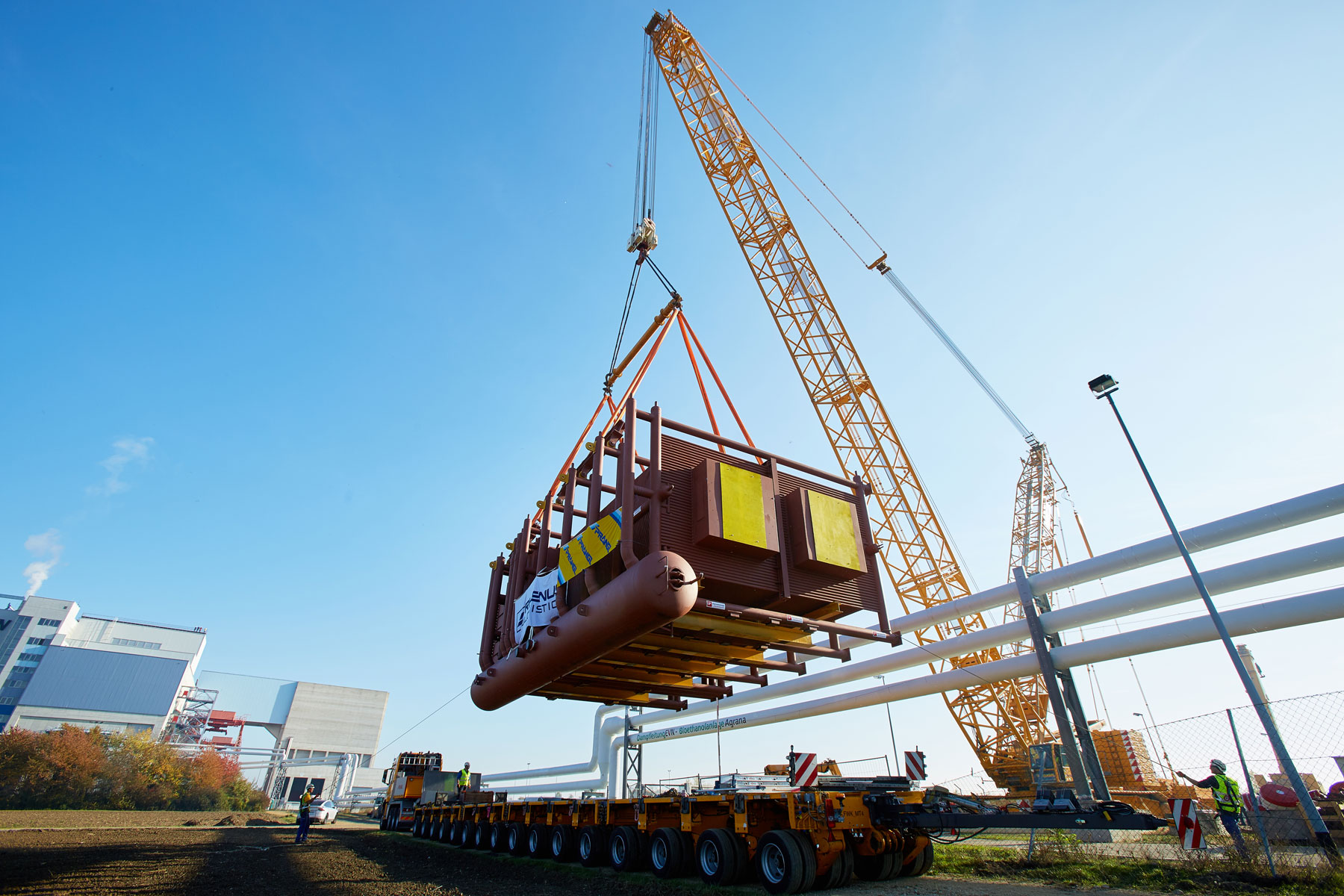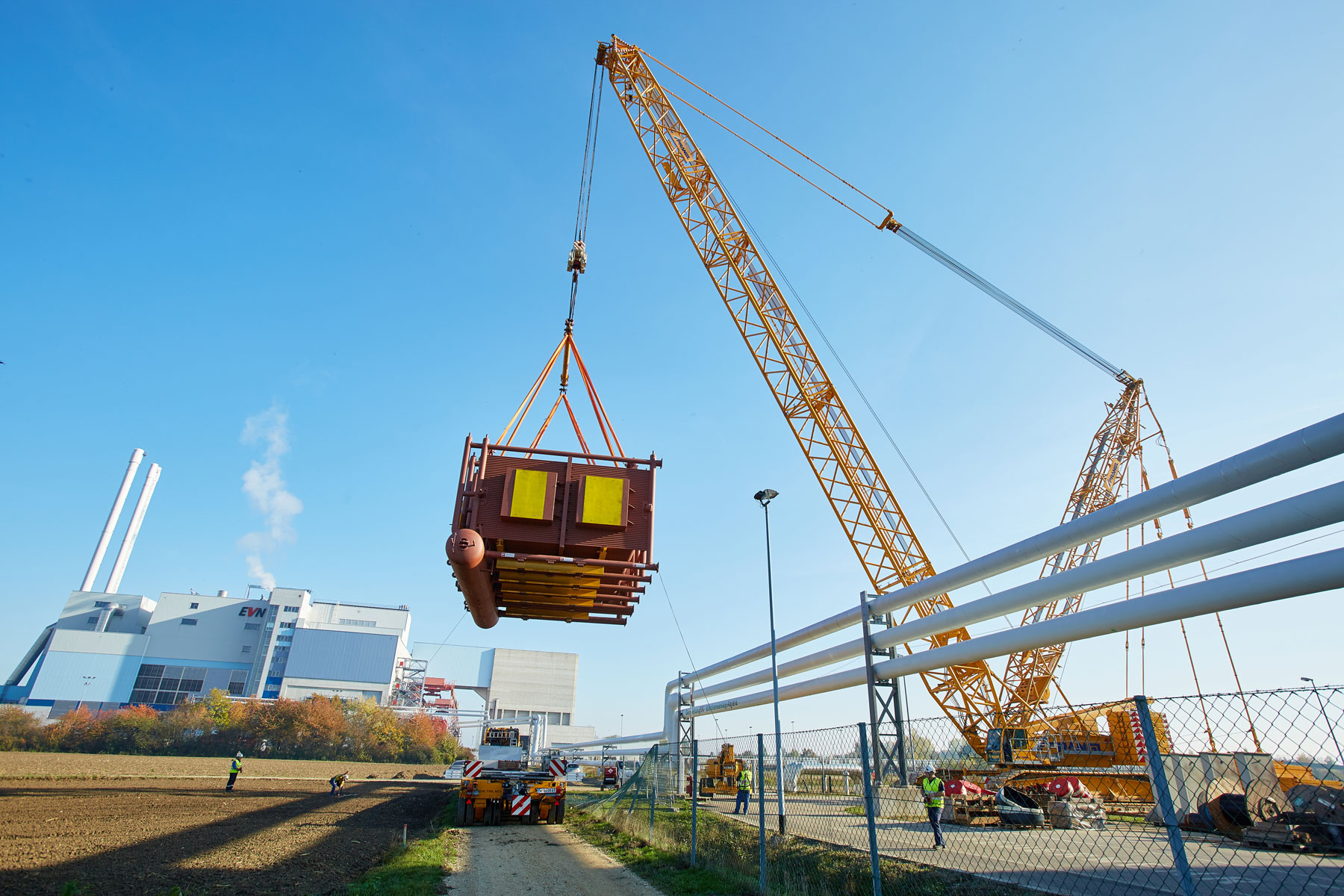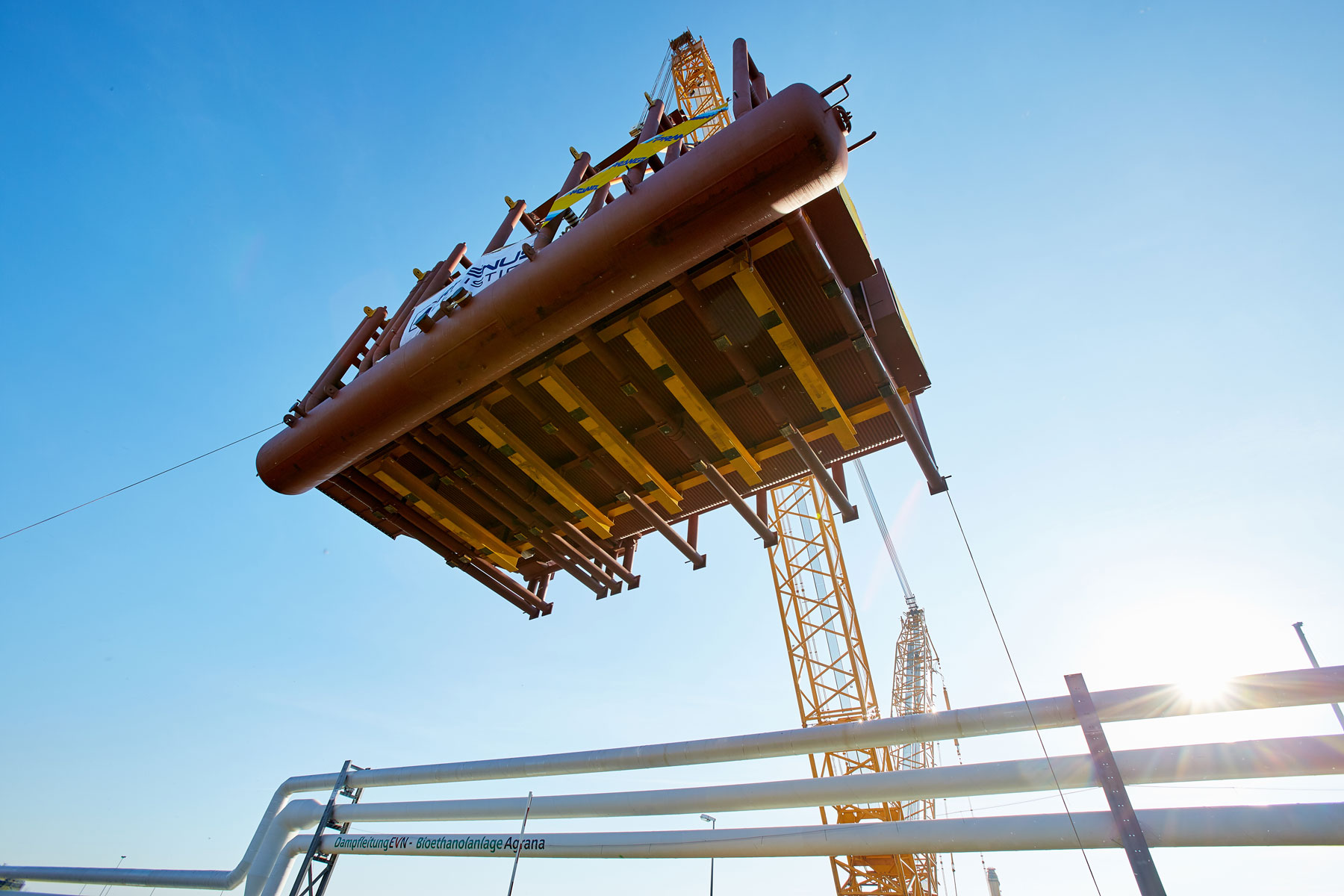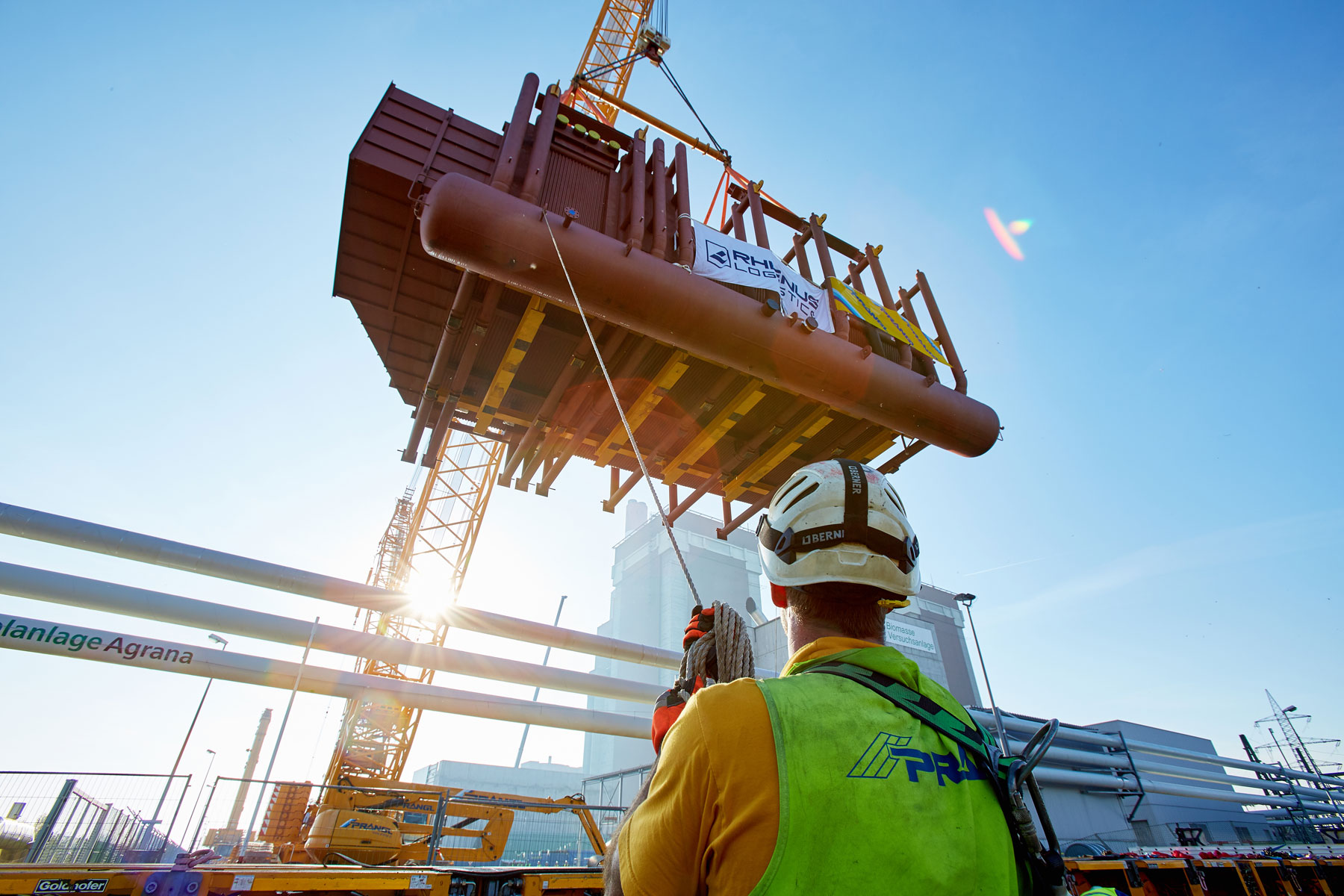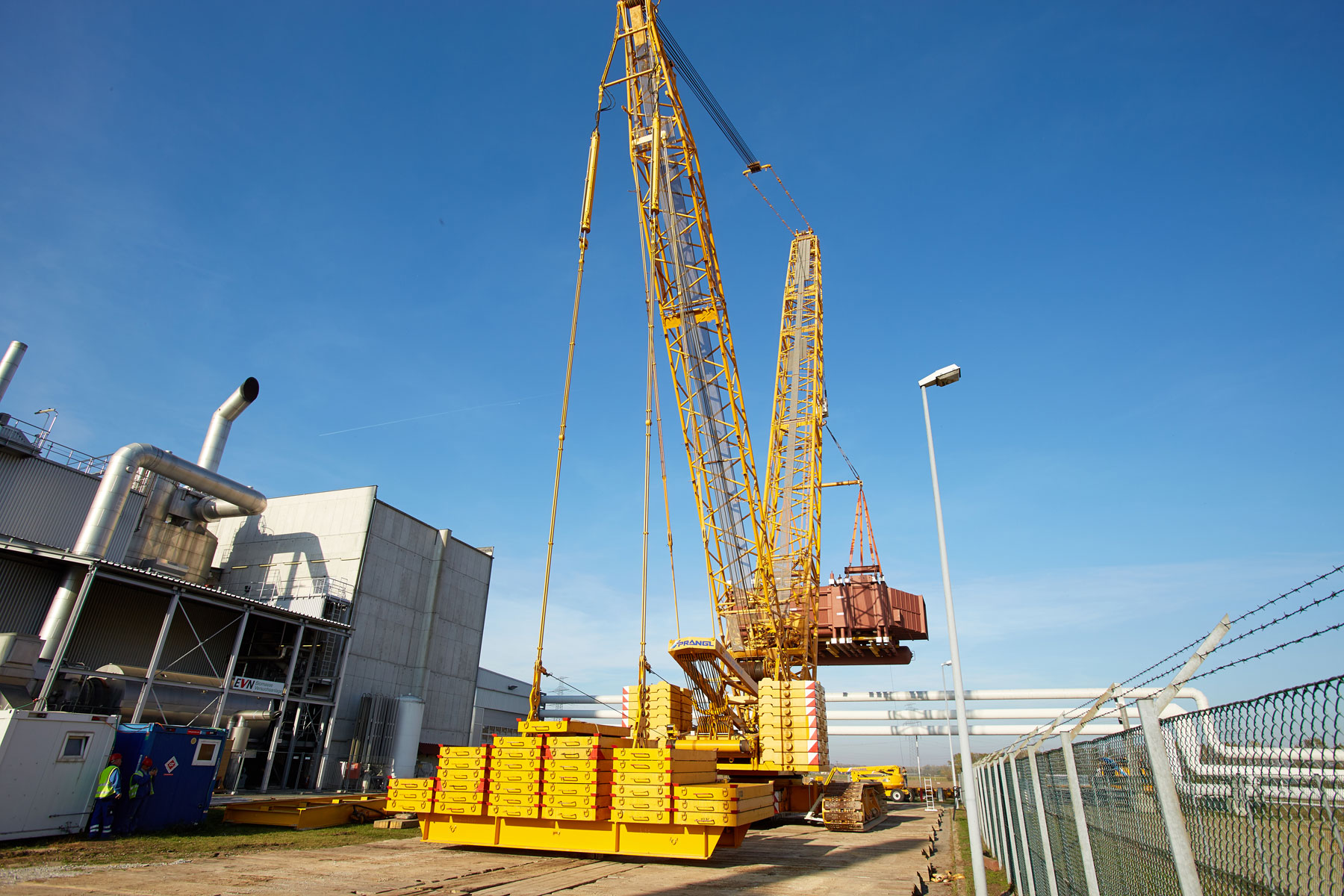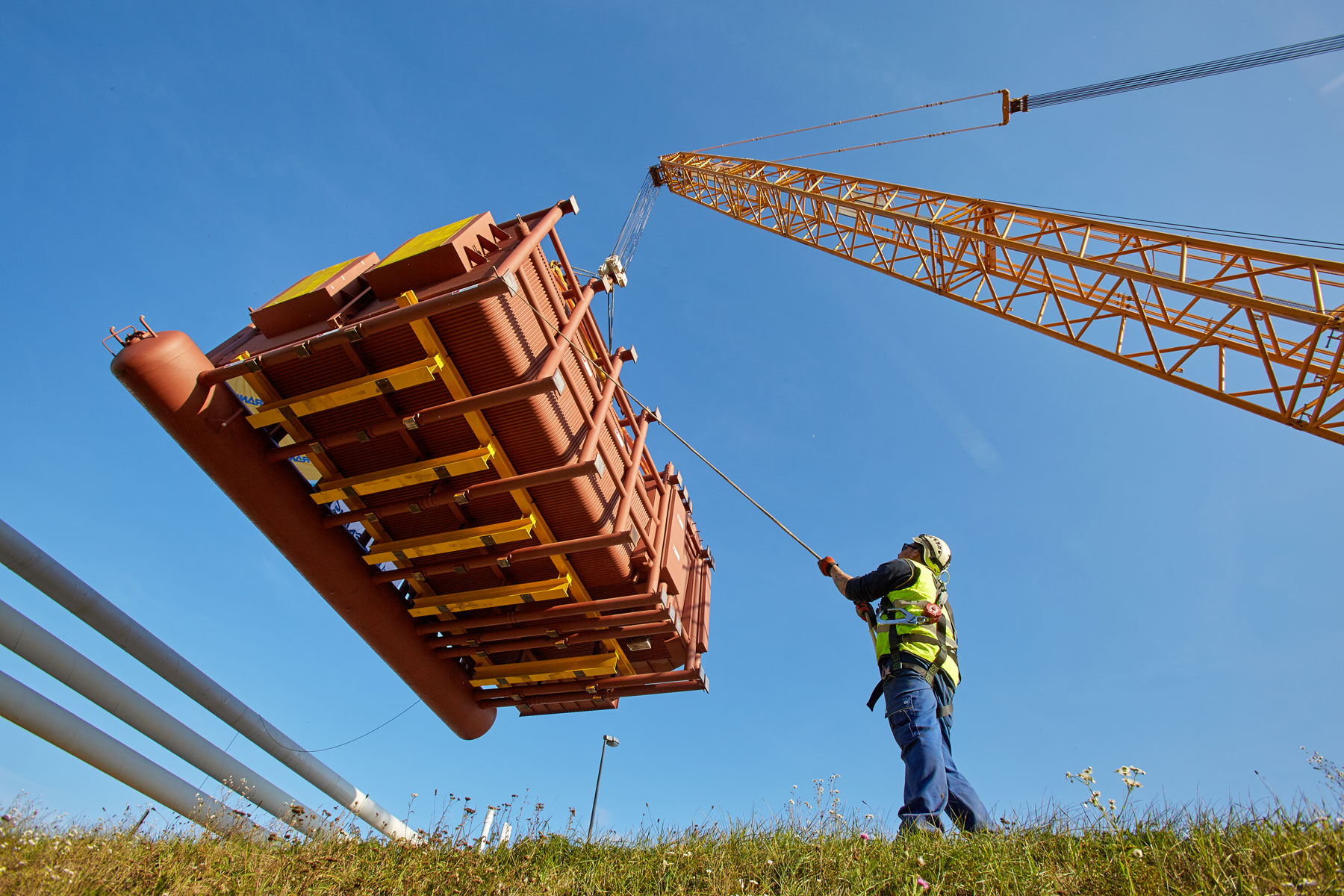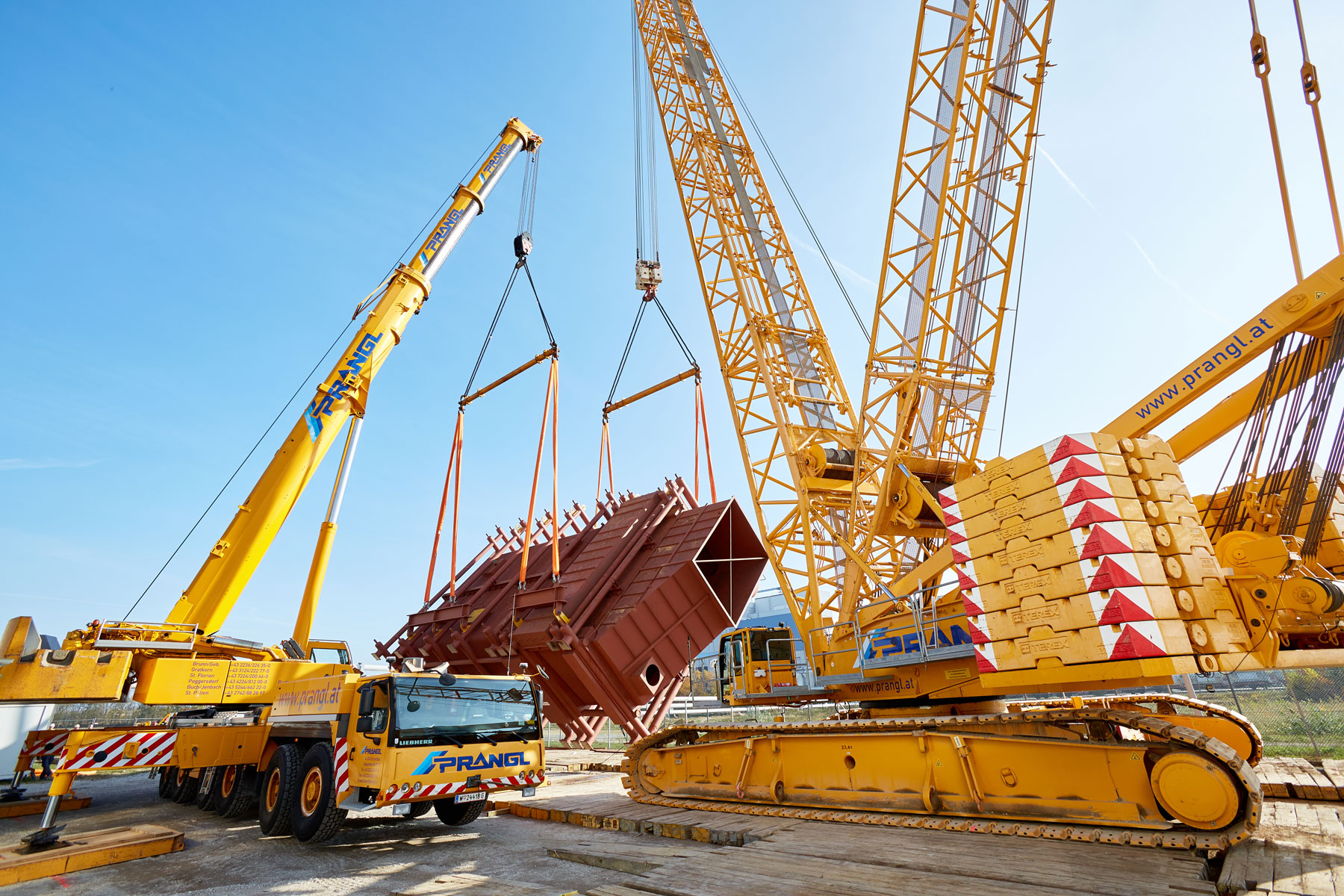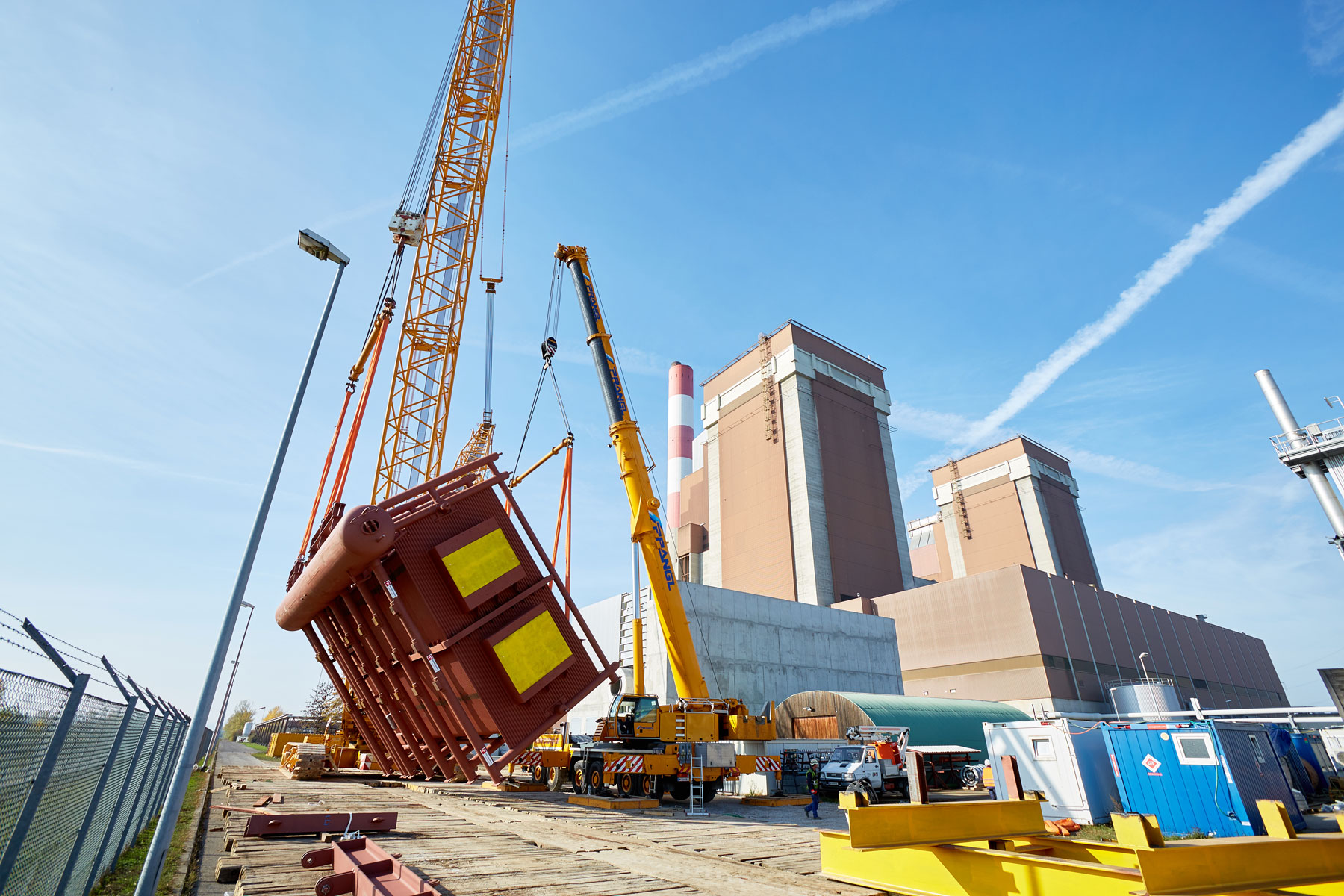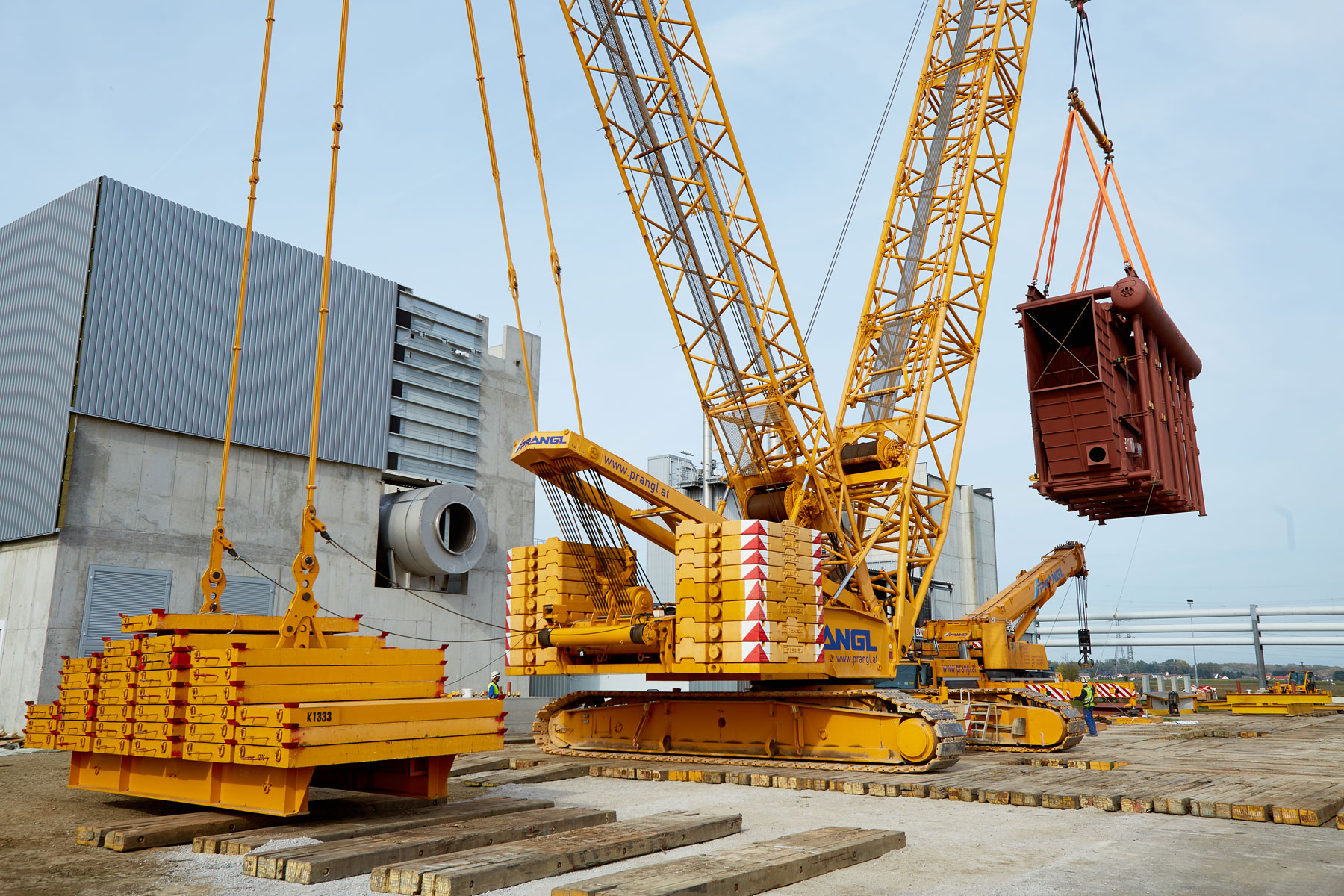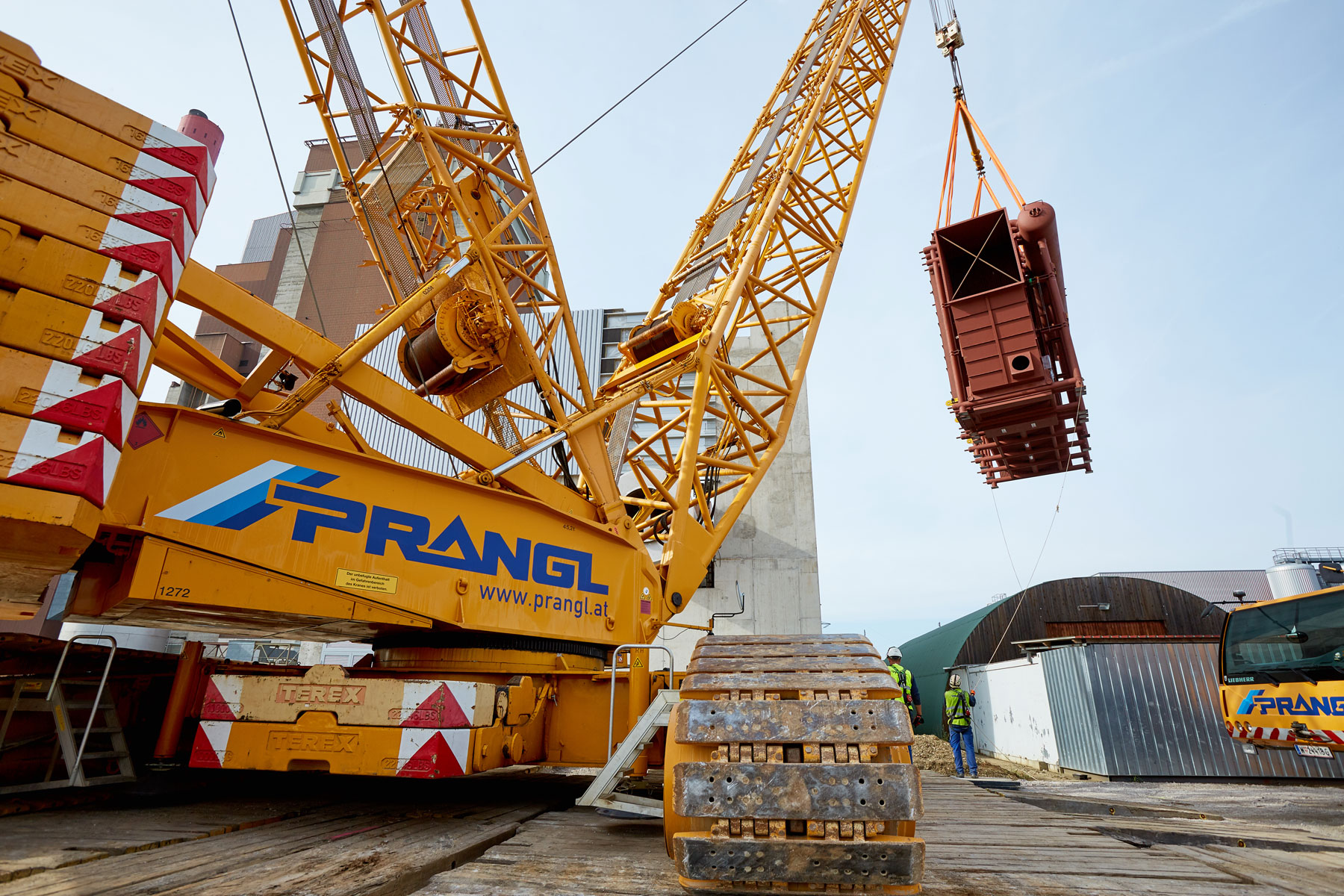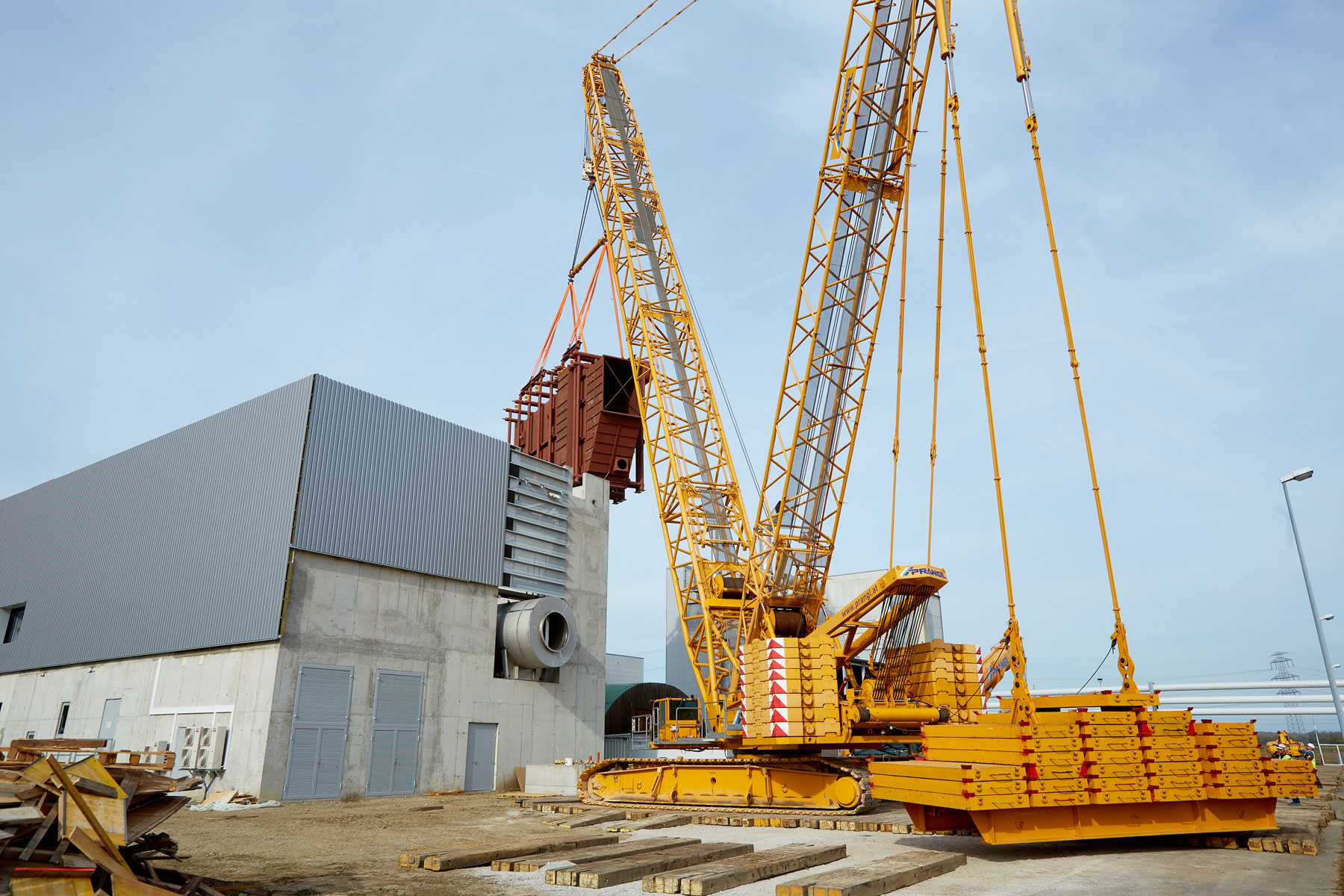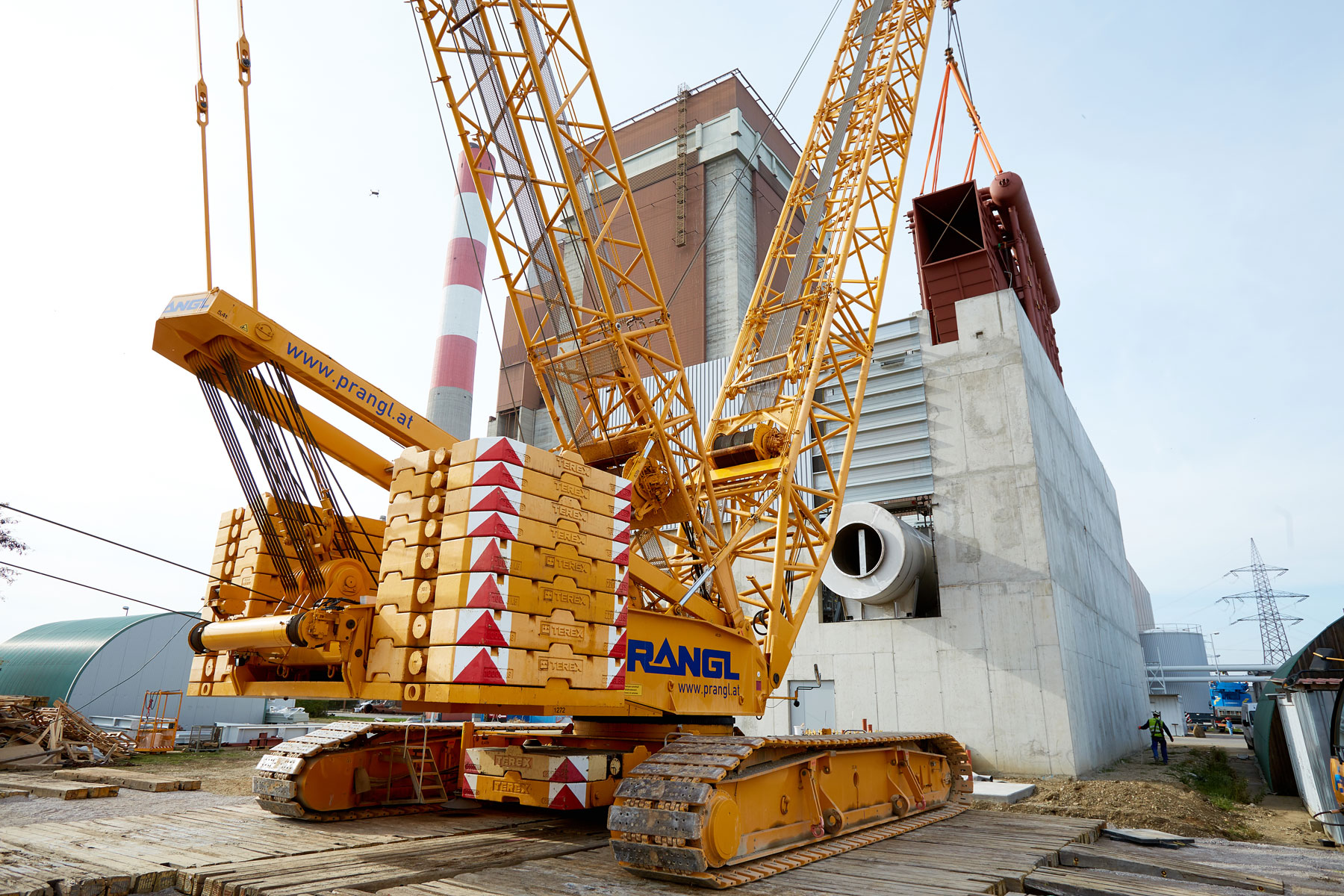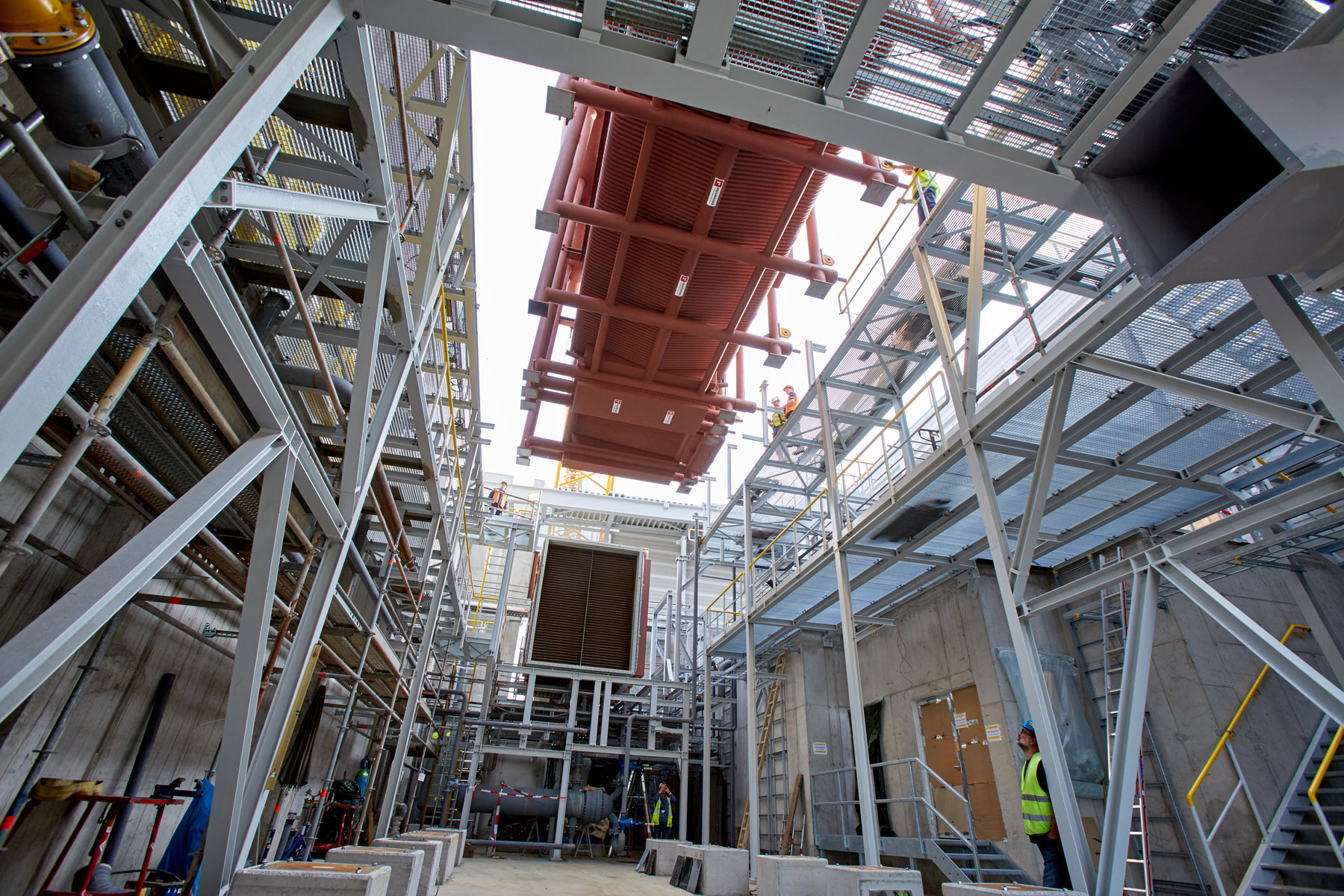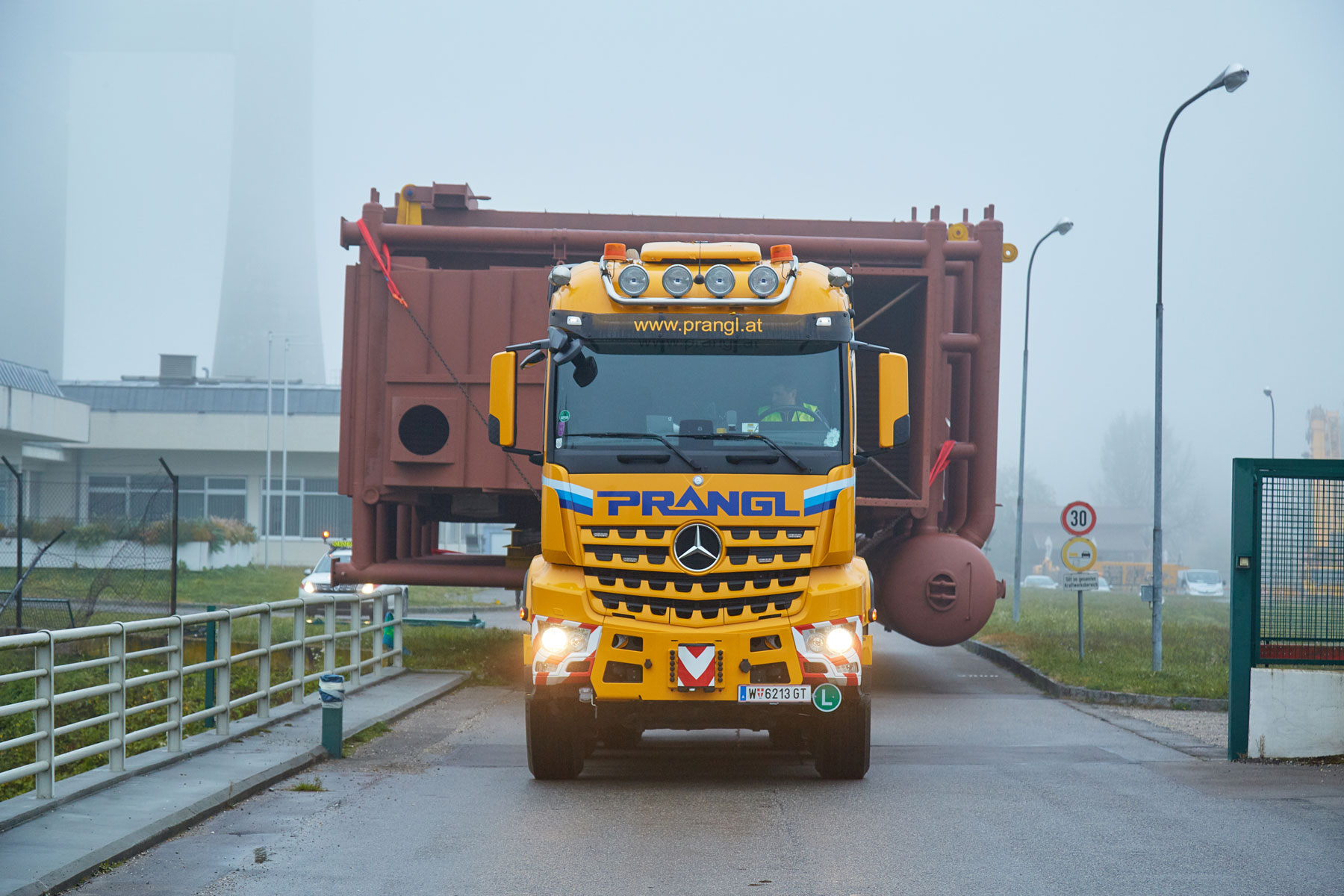 The challenge
An object larger than a detached house
Prangl successfully completed the cross-discipline, high-calibre project after almost a year's planning time. A 140 tonne boiler with the extraordinary measurements of 16 metres in length, 9 metres in height and 6 metres in width had to be shipped, transported, unloaded and lifted in.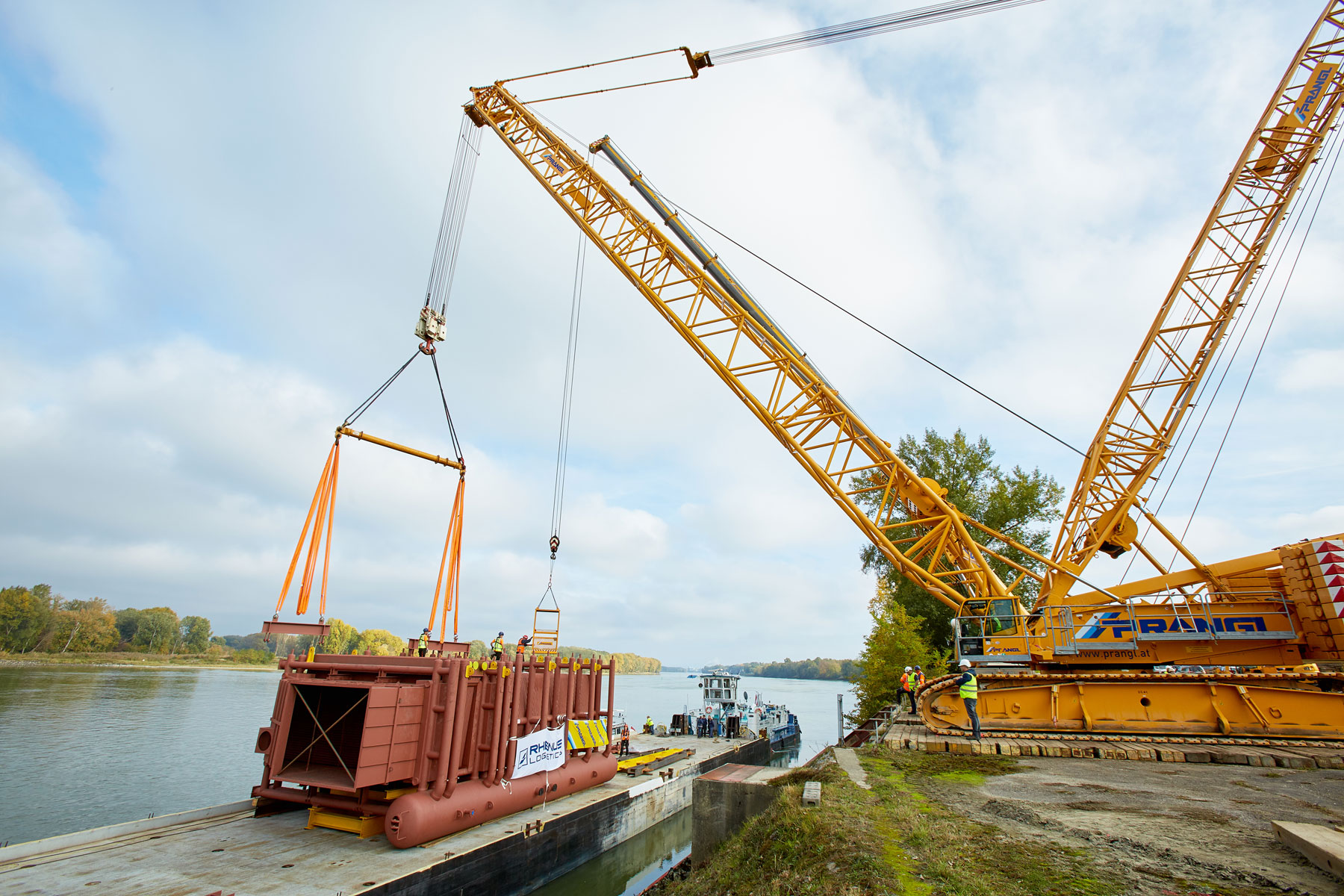 Unloading using a 400-tonne crawler crane
The oversized boiler had to be turned and laid on the side wall for transport before loading in Serbia. The load arrived at the former Zwentendorf nuclear power plant by river barge. Due to a missing quay wall, the barge could not dock directly at the bank, which required a large lateral range for the unloading crane. A 400 tonne crawler crane was used to lift the boiler out of the water at a range of 24 metres. The crawler crane weighed 530 tonnes (without load). Due to this massive weight, it was necessary to statically verify all surfaces in advance. In addition, the shipping police cordoned off and monitored unloading.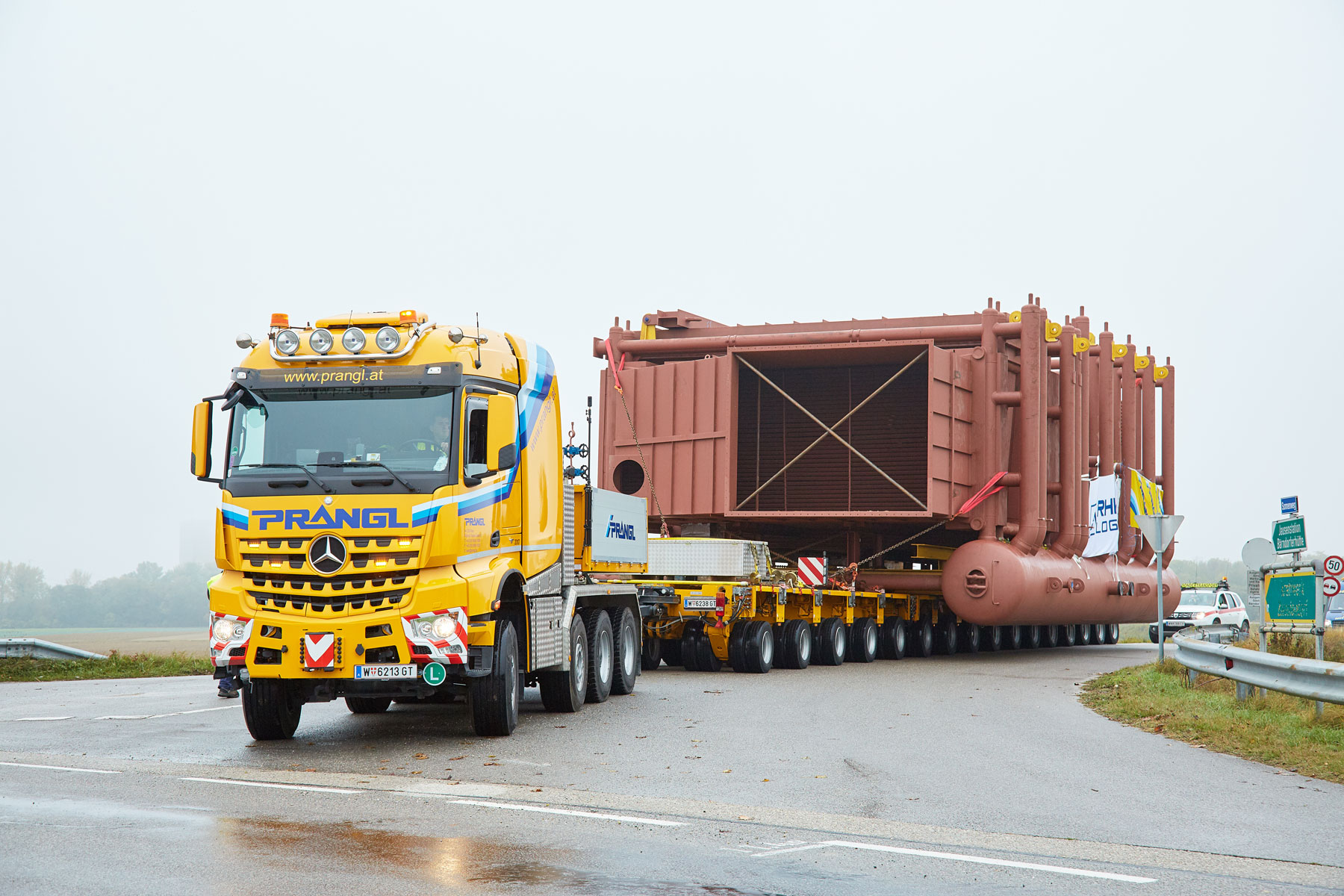 Transporting using a four-wheel drive tractor unit and heavy duty module trailer
A 626 HP four-wheel drive tractor unit with a 16-axle heavy duty module trailer took around four hours to cover the six kilometre route. Extreme caution was required at many points. Lamps had to already be turned and/or removed on the Zwentendorf nuclear power station and part of the fence and the exit gate had to be removed. Due to the enormous dimensions (the boiler is as large as a detached house), trees had to be removed from the transport route, traffic signs had to be taken down, and traffic islands and curves had to be covered with carriageway slabs. Two curves were even removed separately. As the safety distance to some power lines was not reached, these had to be switched off before passing.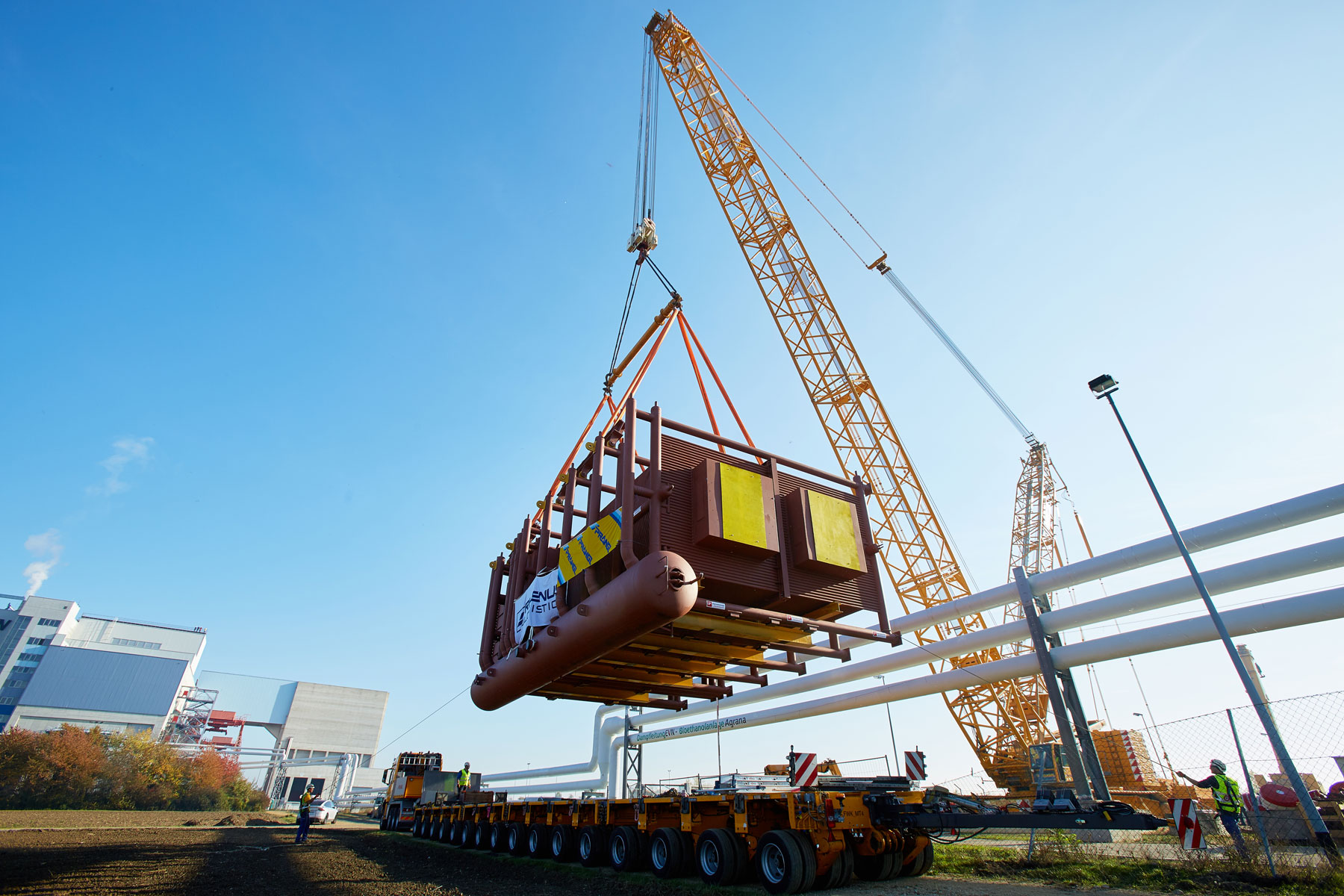 Turned using tandem lifting and lifted in precisely
The next challenge was a pipeline route that "got in the way" at the boundary to the power plant. The 400 tonne crawler crane was dismantled at the water's edge and re-assembled in Dürnrohr within three days, and was used to lift the 140 tonne boiler carefully over the "hindrance" and to drive 70 metres into the power station in the same work step. The load was then turned again in tandem (with an additional 250 tonne telescopic crane) and moved into position for the final lifting process. To reduce the distance, the crawler crane plus load (total weight of 670 tonnes) moved towards the boiler house in order to lift the part into place with absolute precision.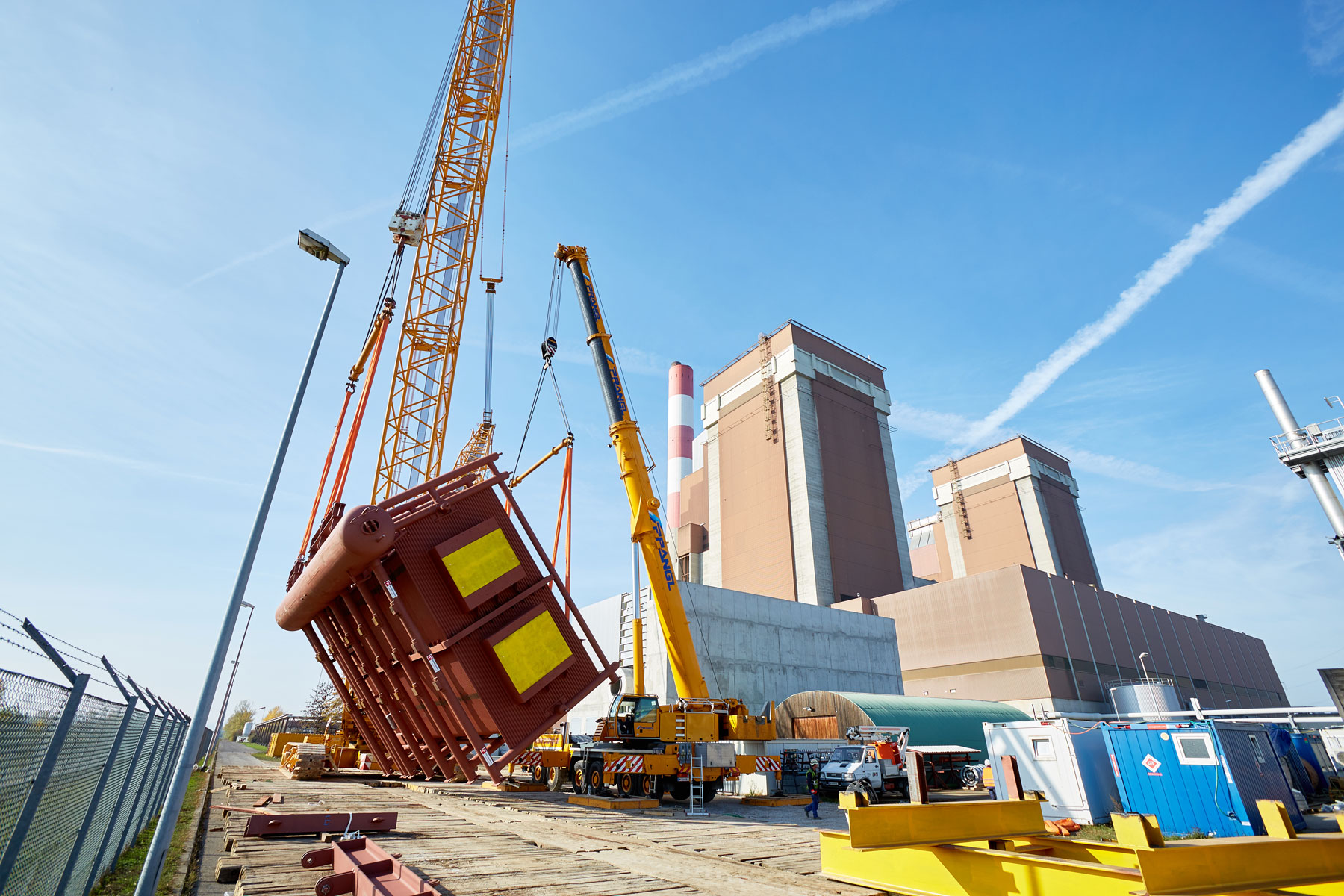 Complete logistics concept from Prangl - including auxiliary tasks
Prangl was not just entrusted with the complete logistical concept (shipping, unloading, transport, handling and lifting in), but also with all critical auxiliary tasks. The ground in power station was checked and Prangl even set up the crane site. 240 excavator mats made of highly robust wood were used for this. Even the special sling was developed by our in-house engineering department. A specialist company then produced the relevant components. Of course, Prangl also provided all other additional equipment for this project such as telehandlers and articulating boom lifts. And at the end, proved once again in an impressive way: Pre-planning and a reliable professional are more important as project complexity increases.