February 2017
Koralmhalle
Three Prangl cranes were used to strengthen the roof structure at the Koralmhalle event venue.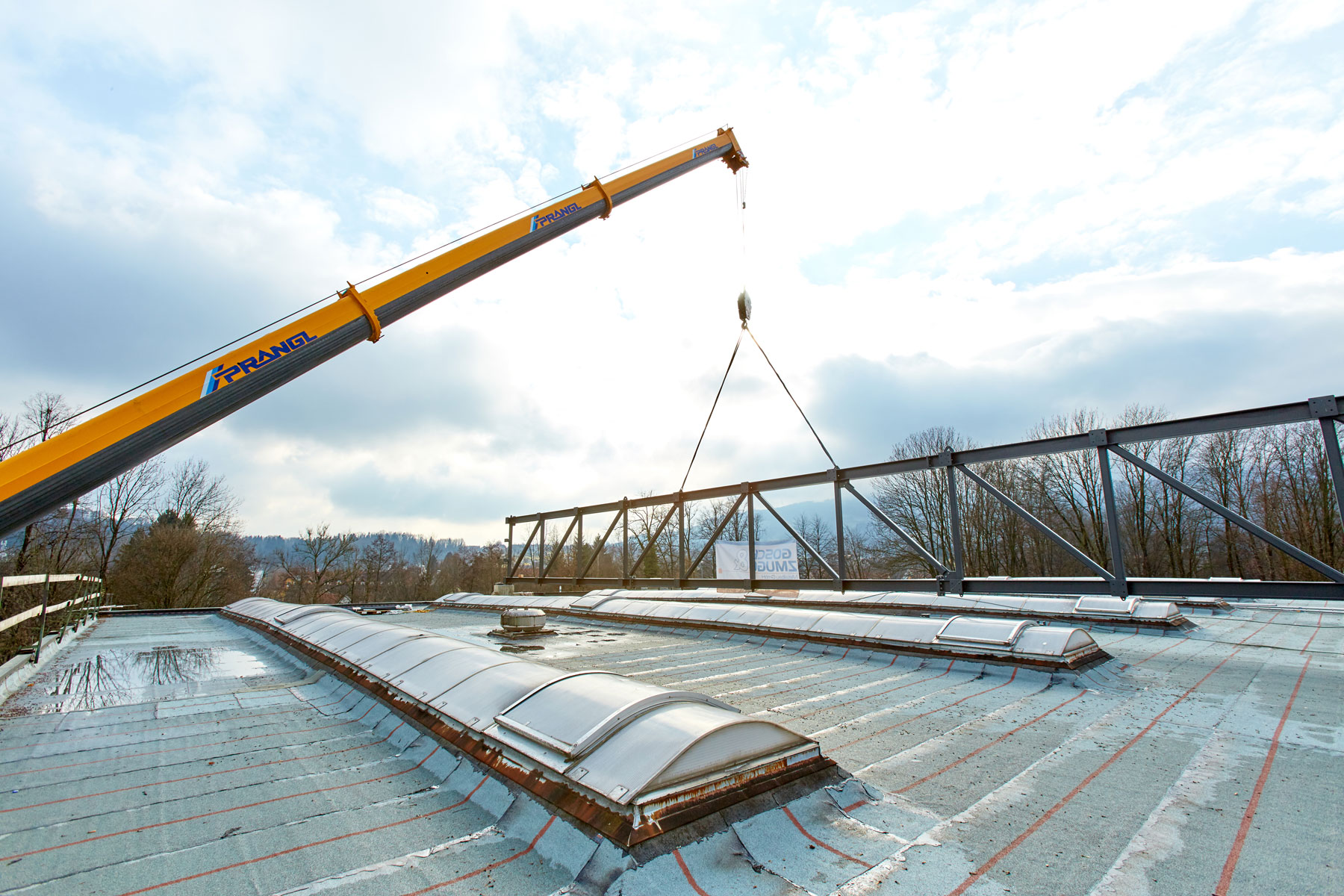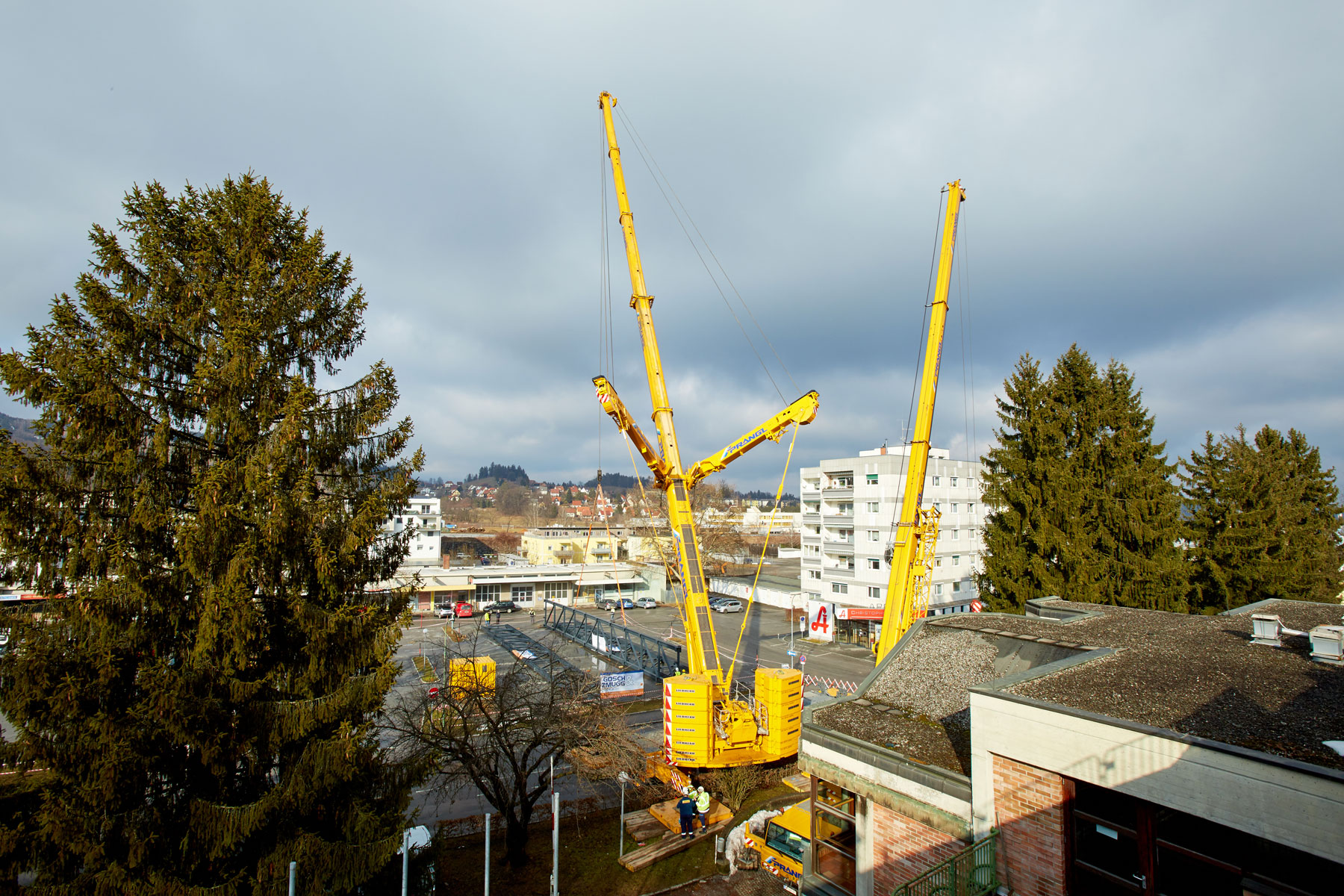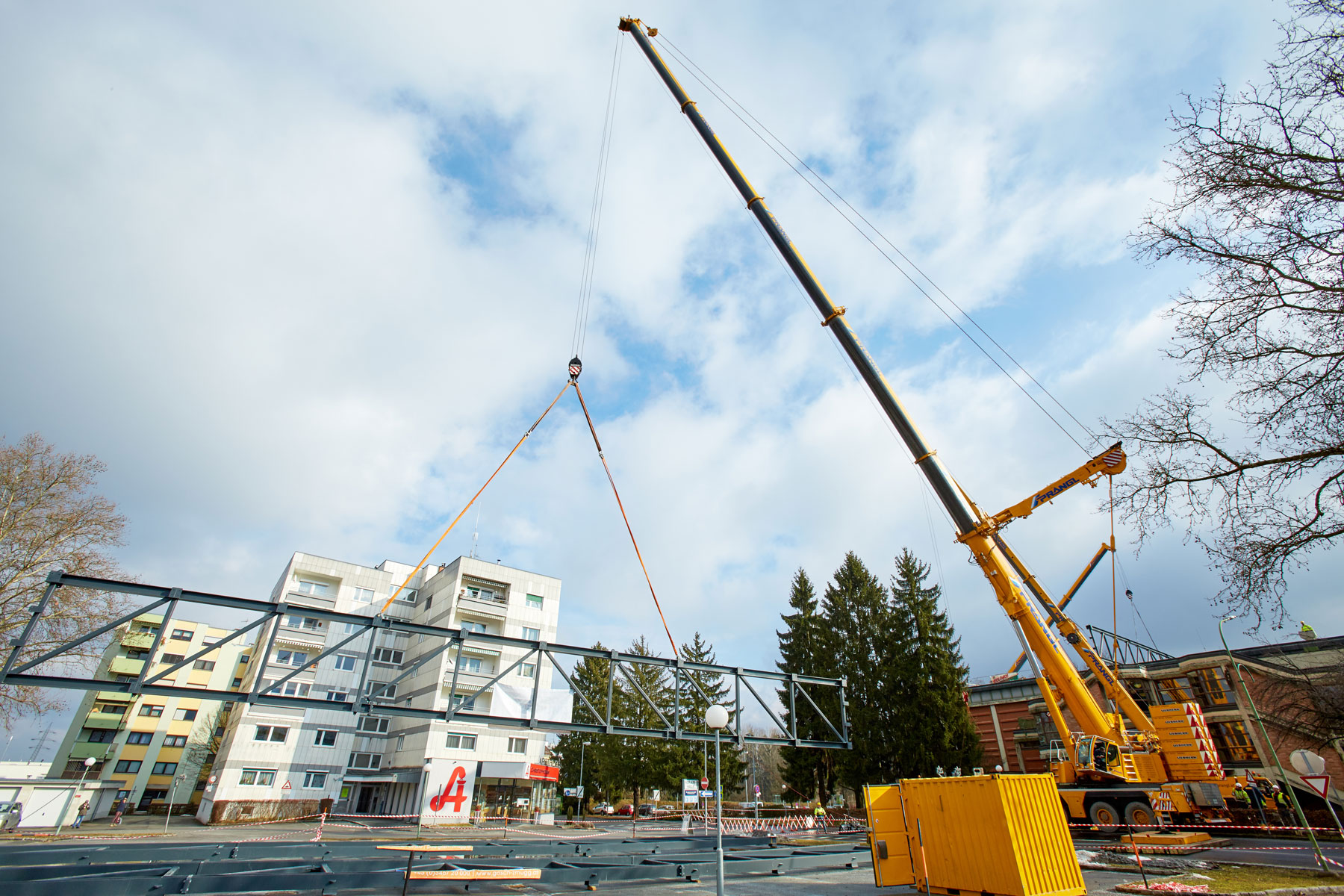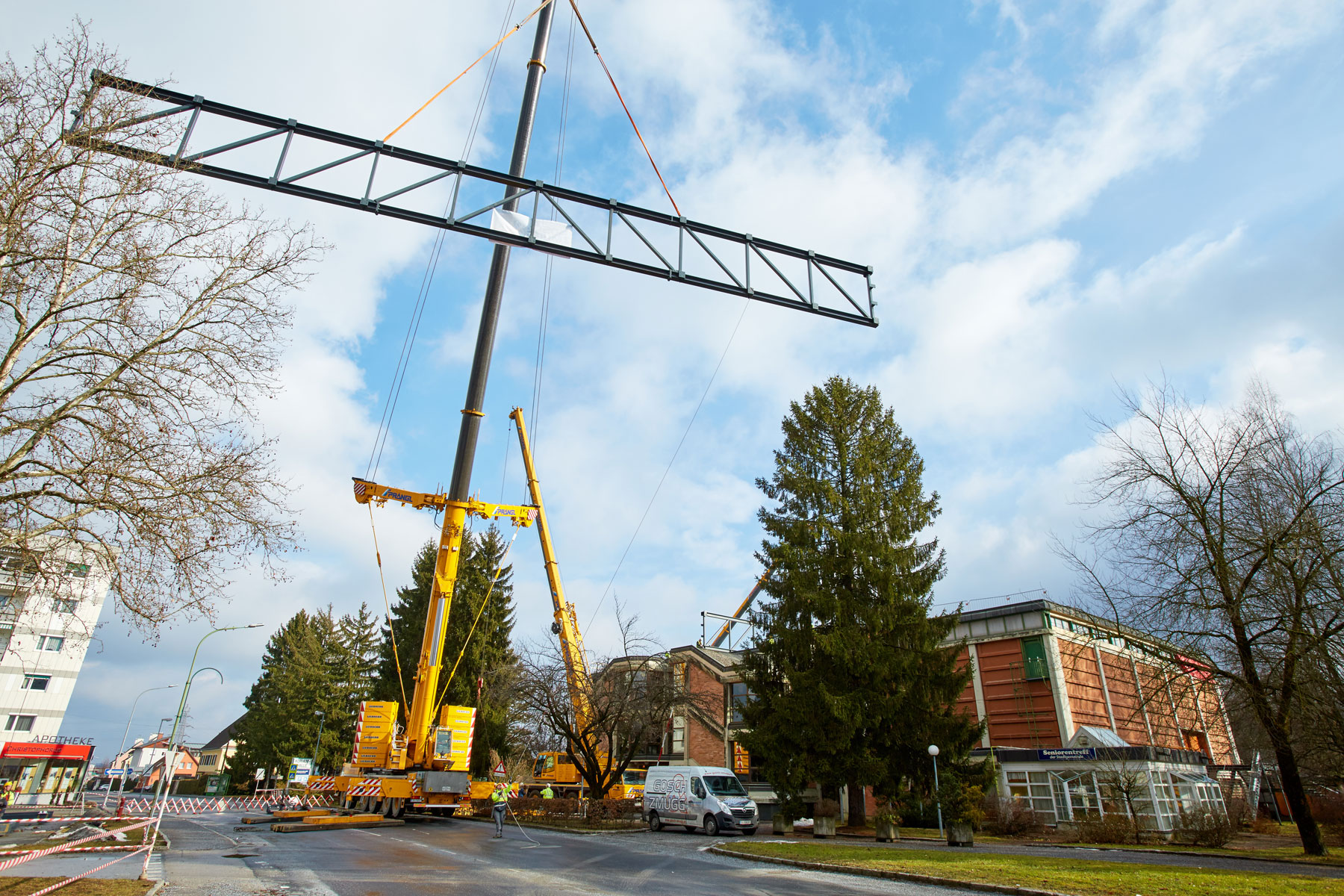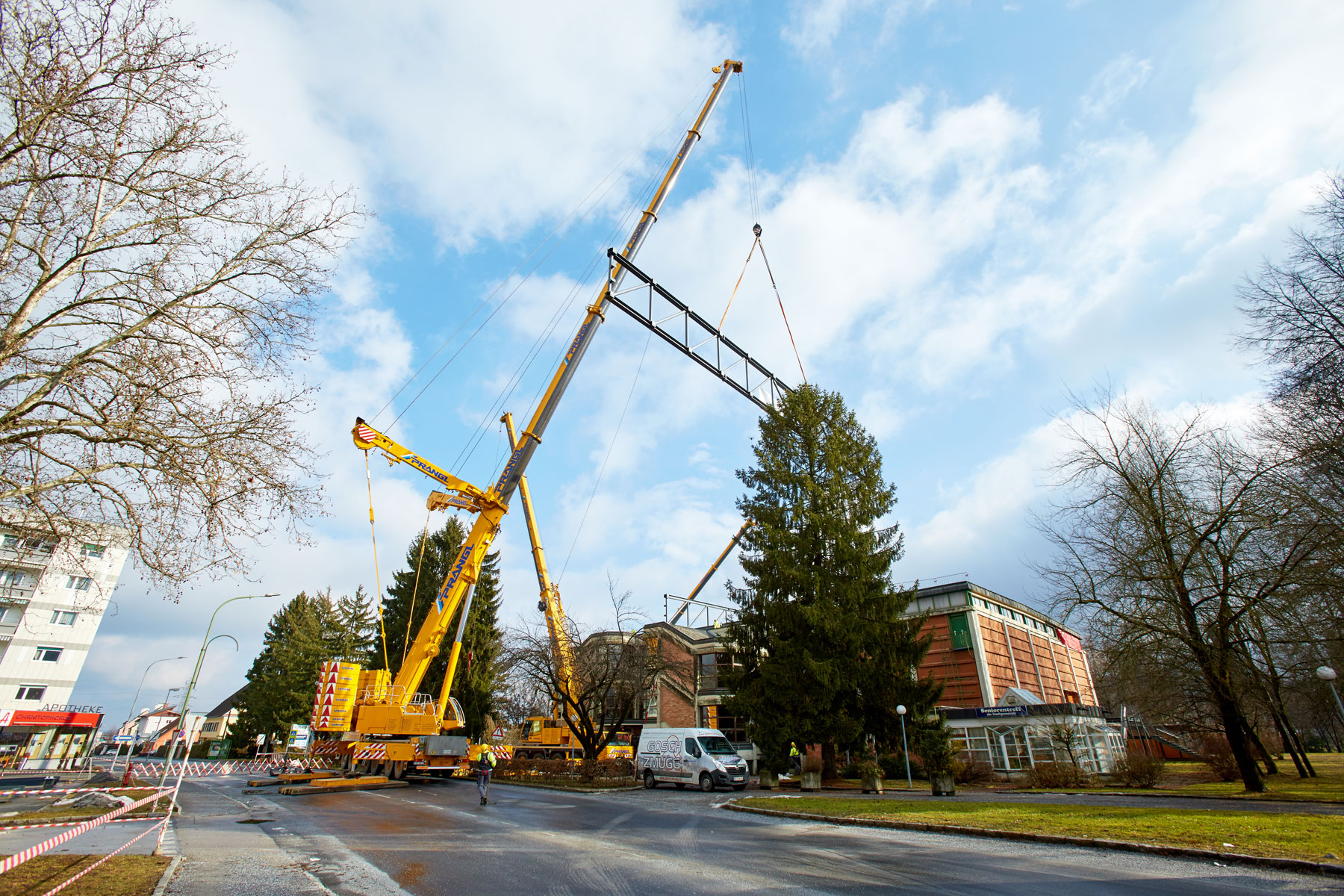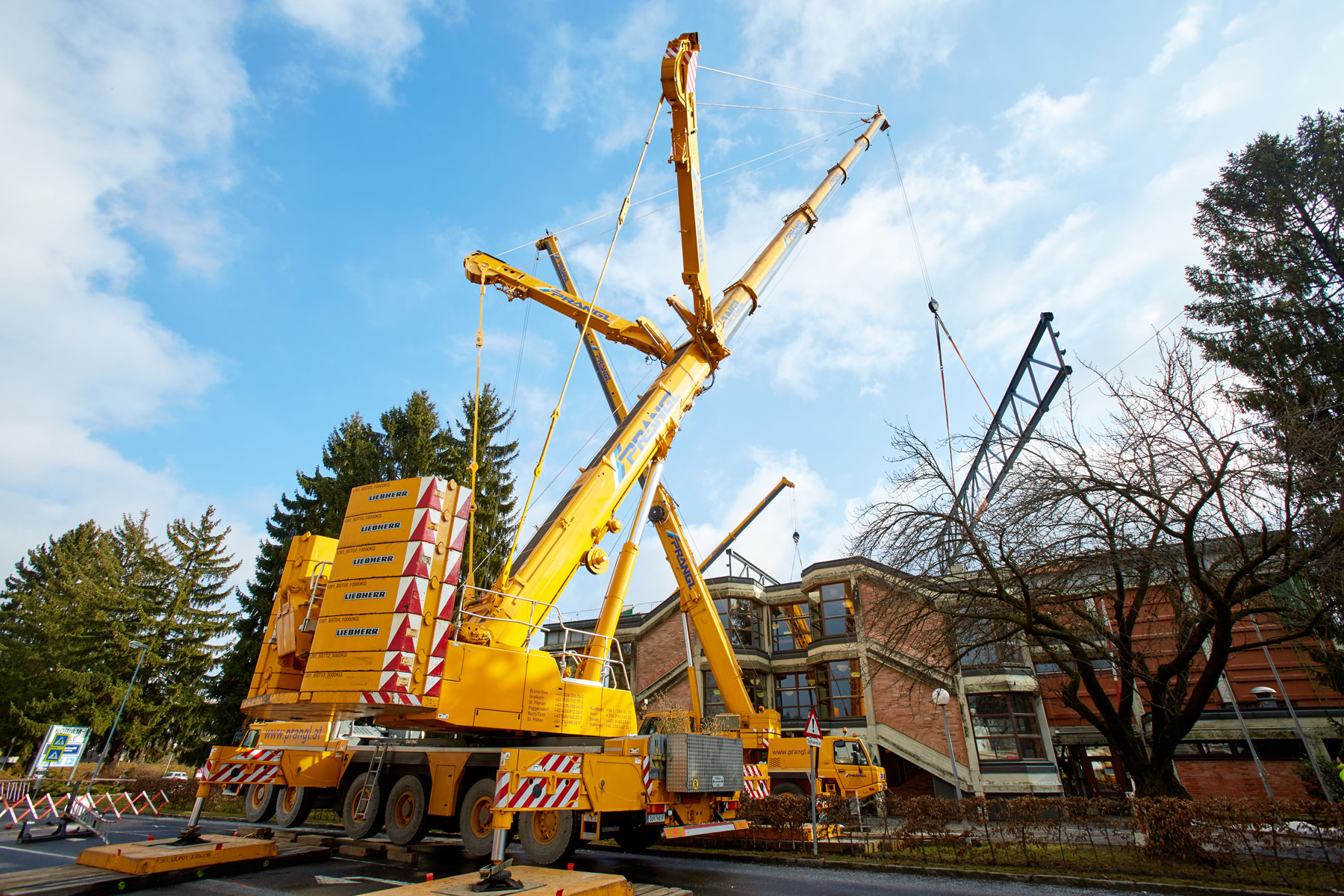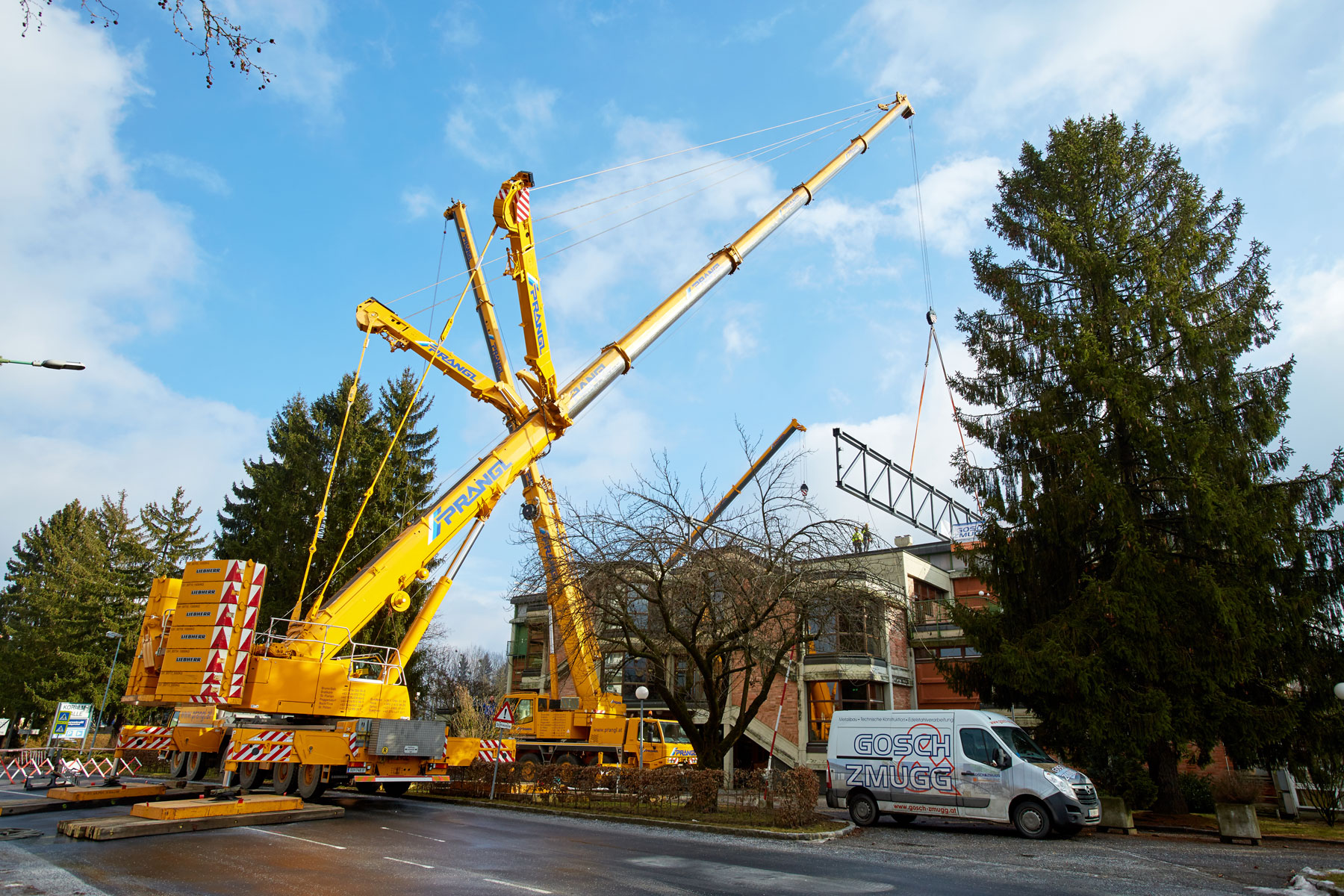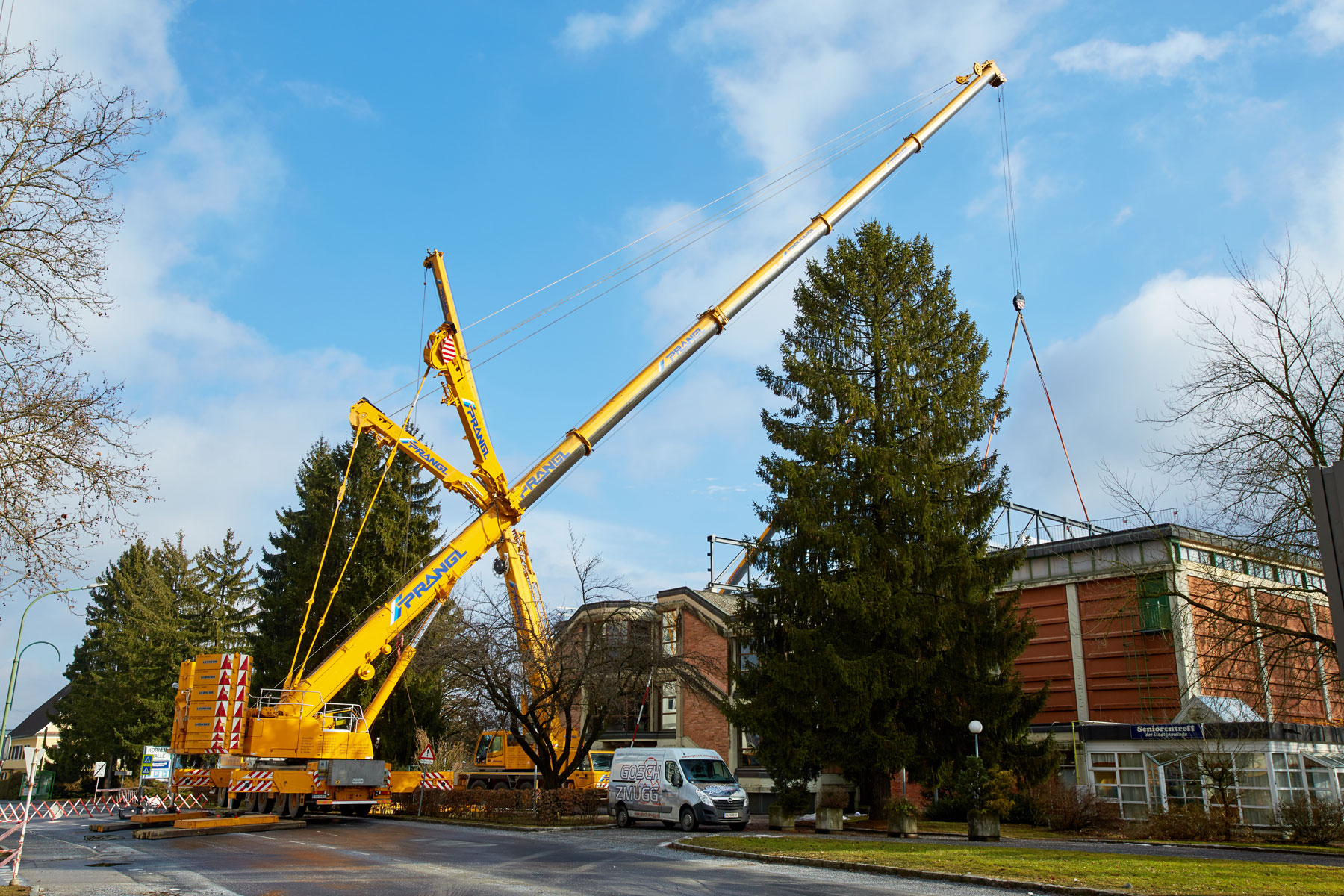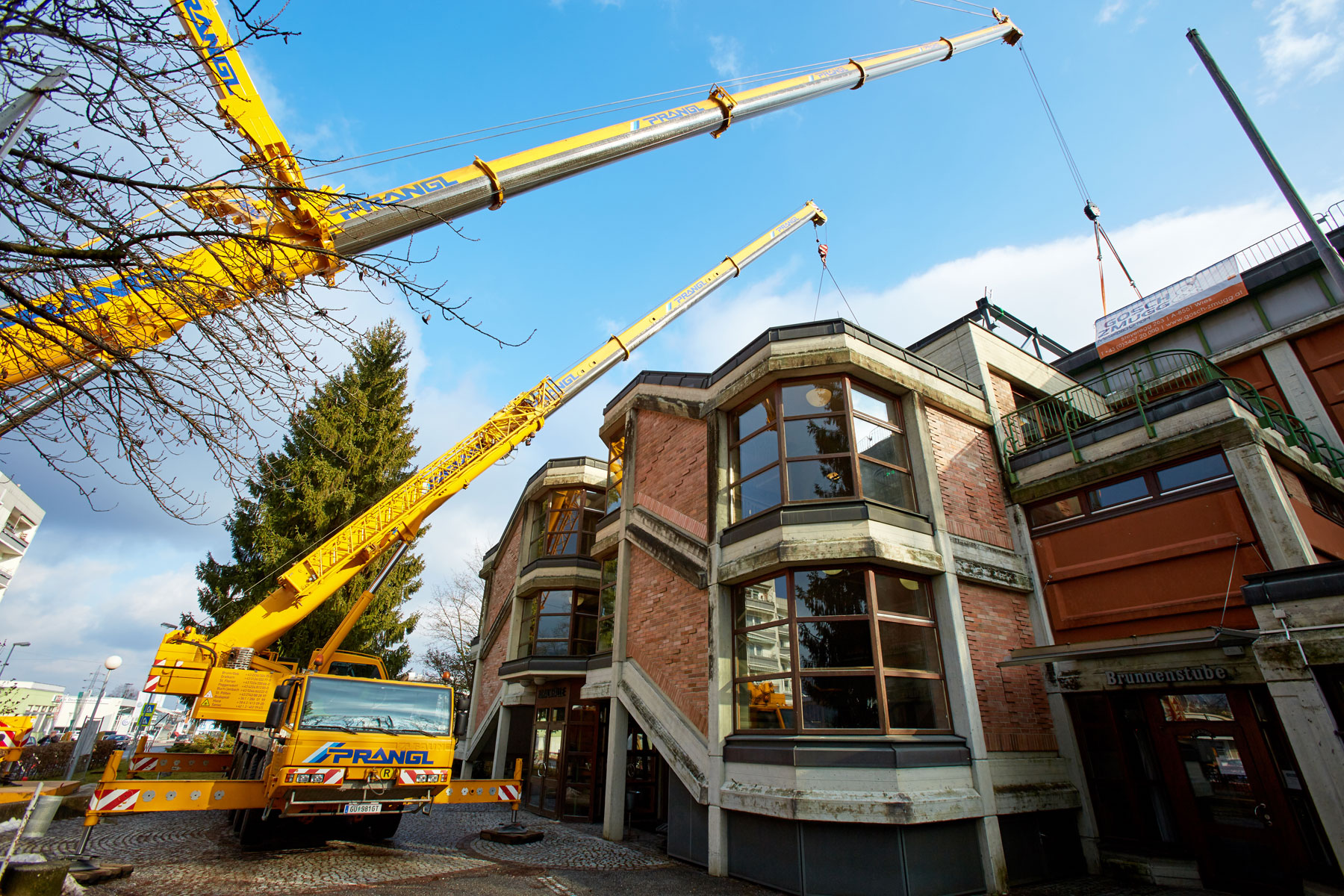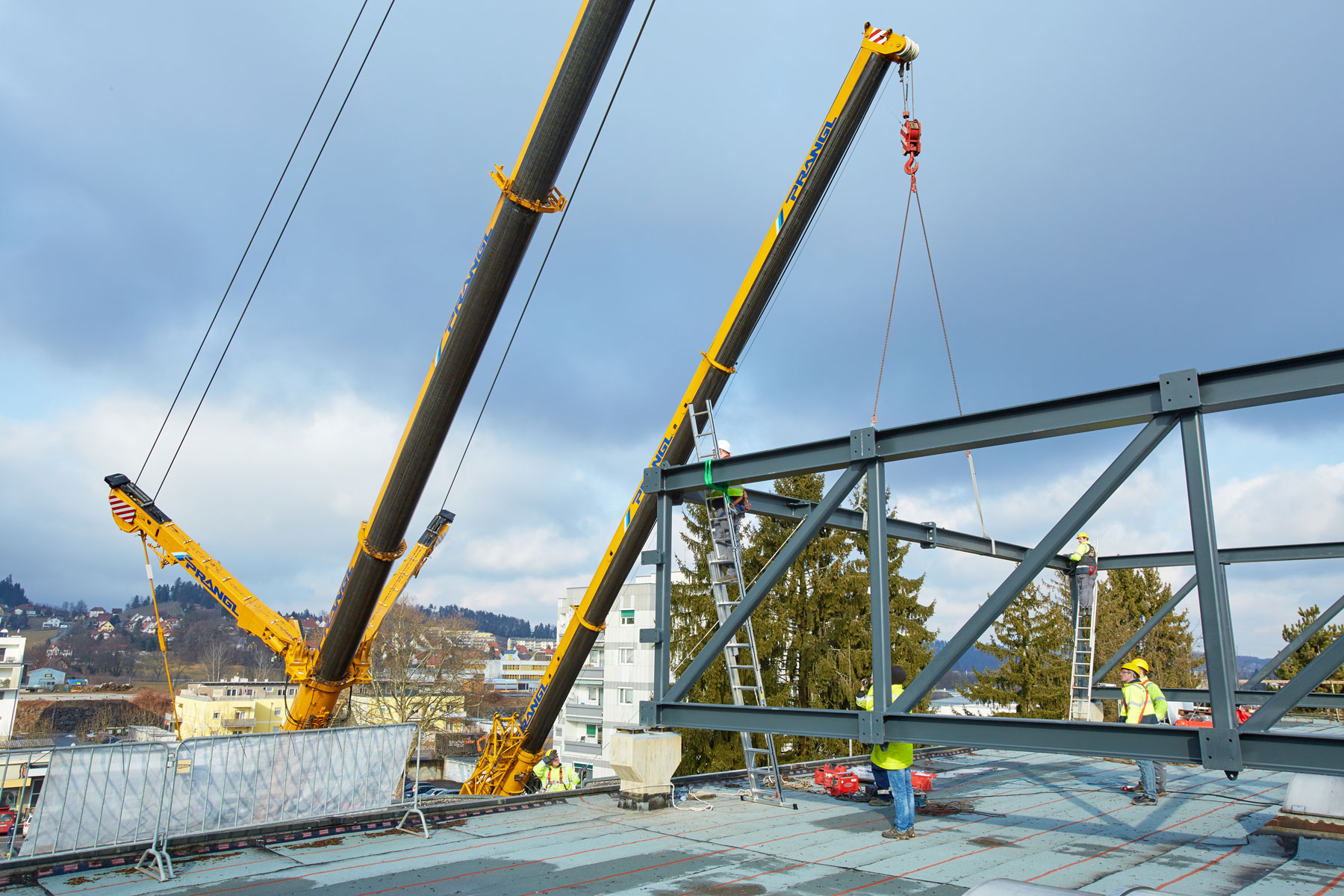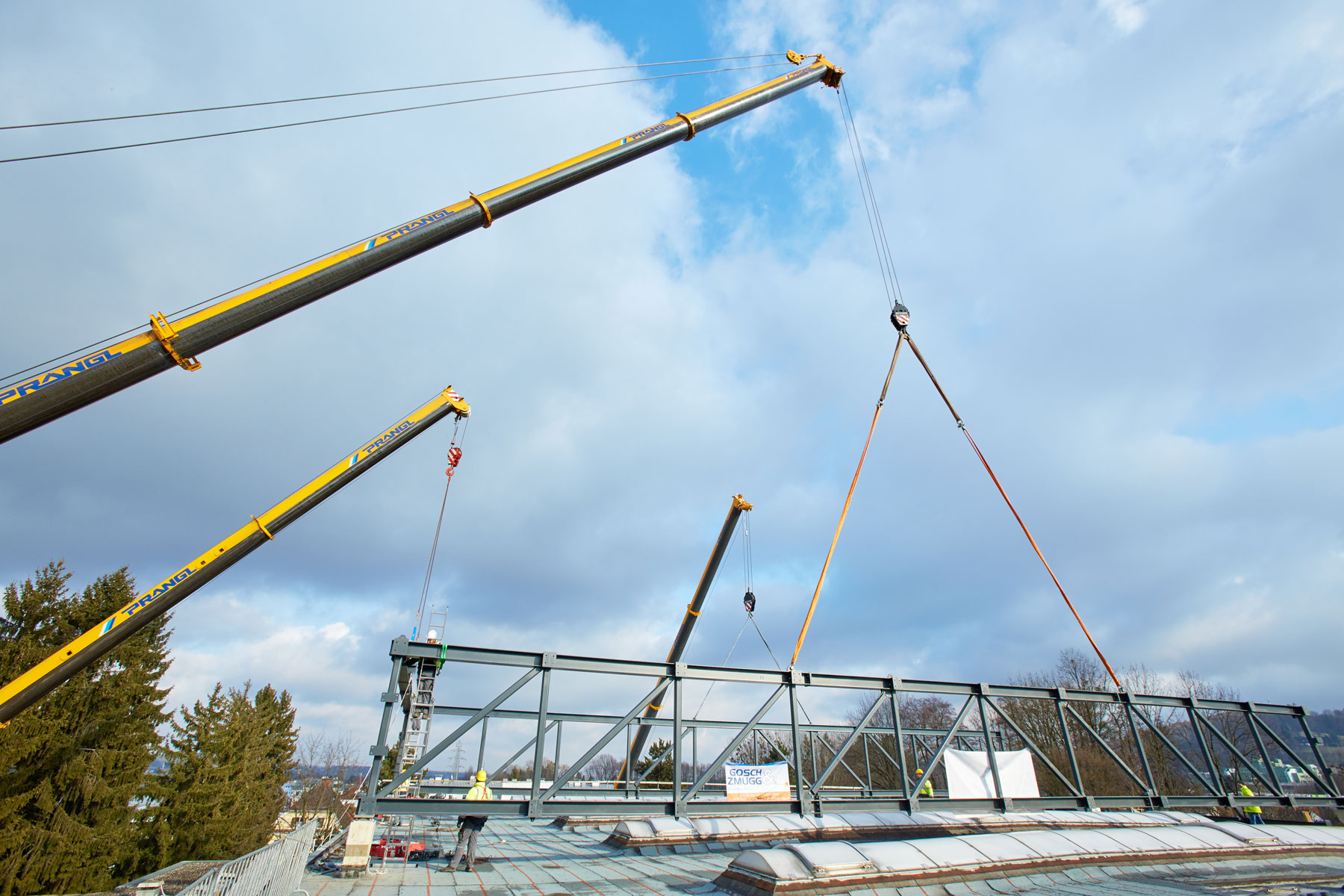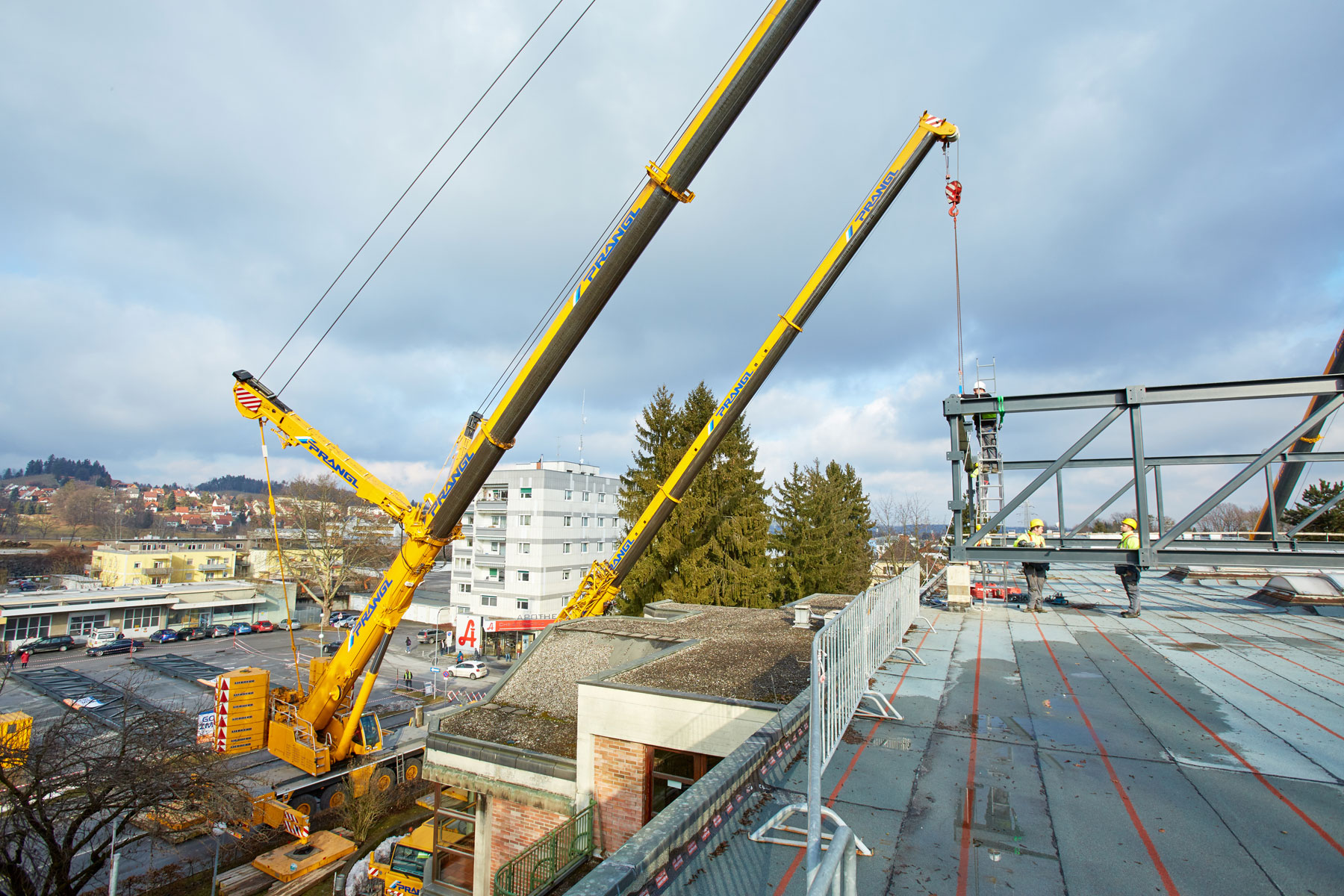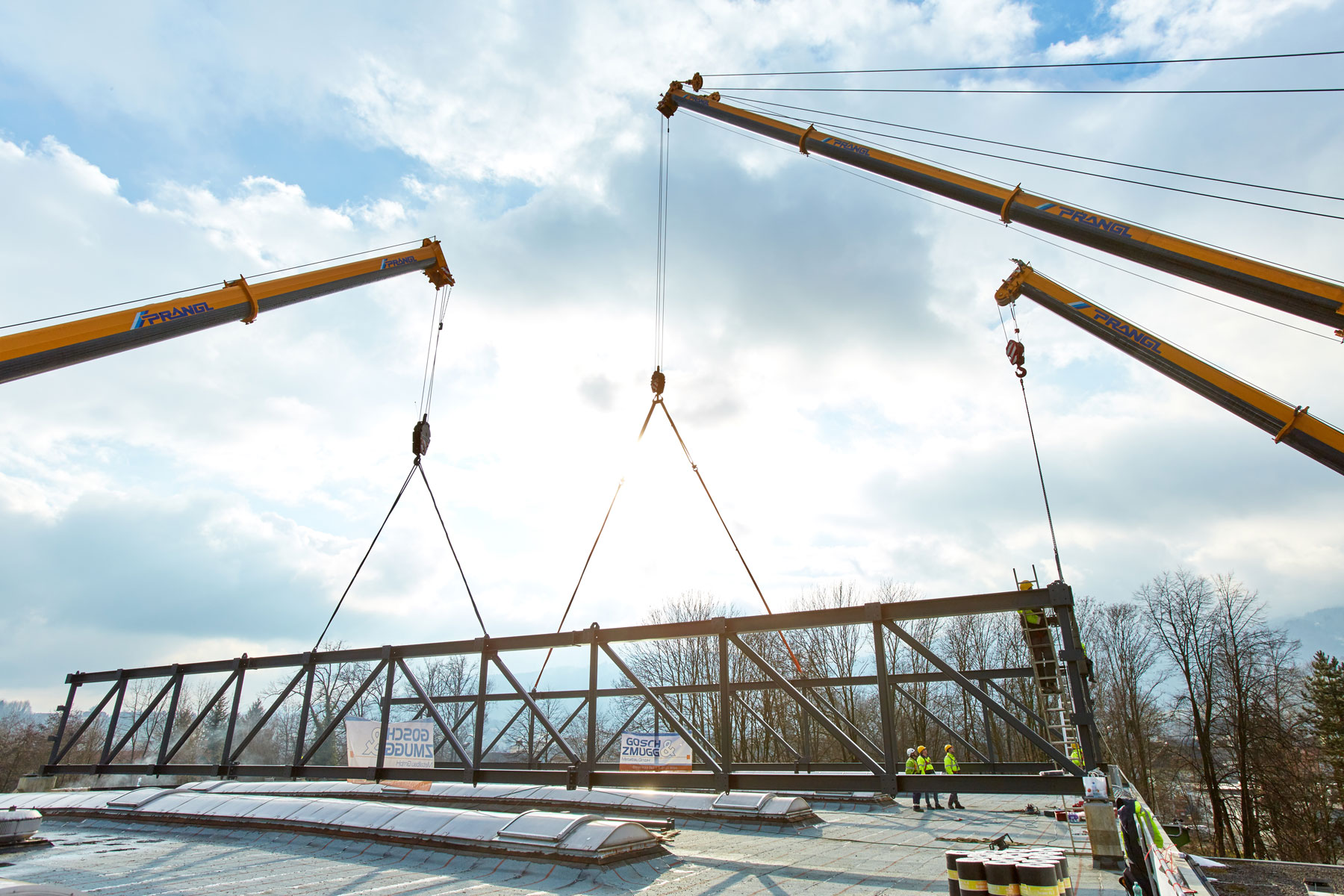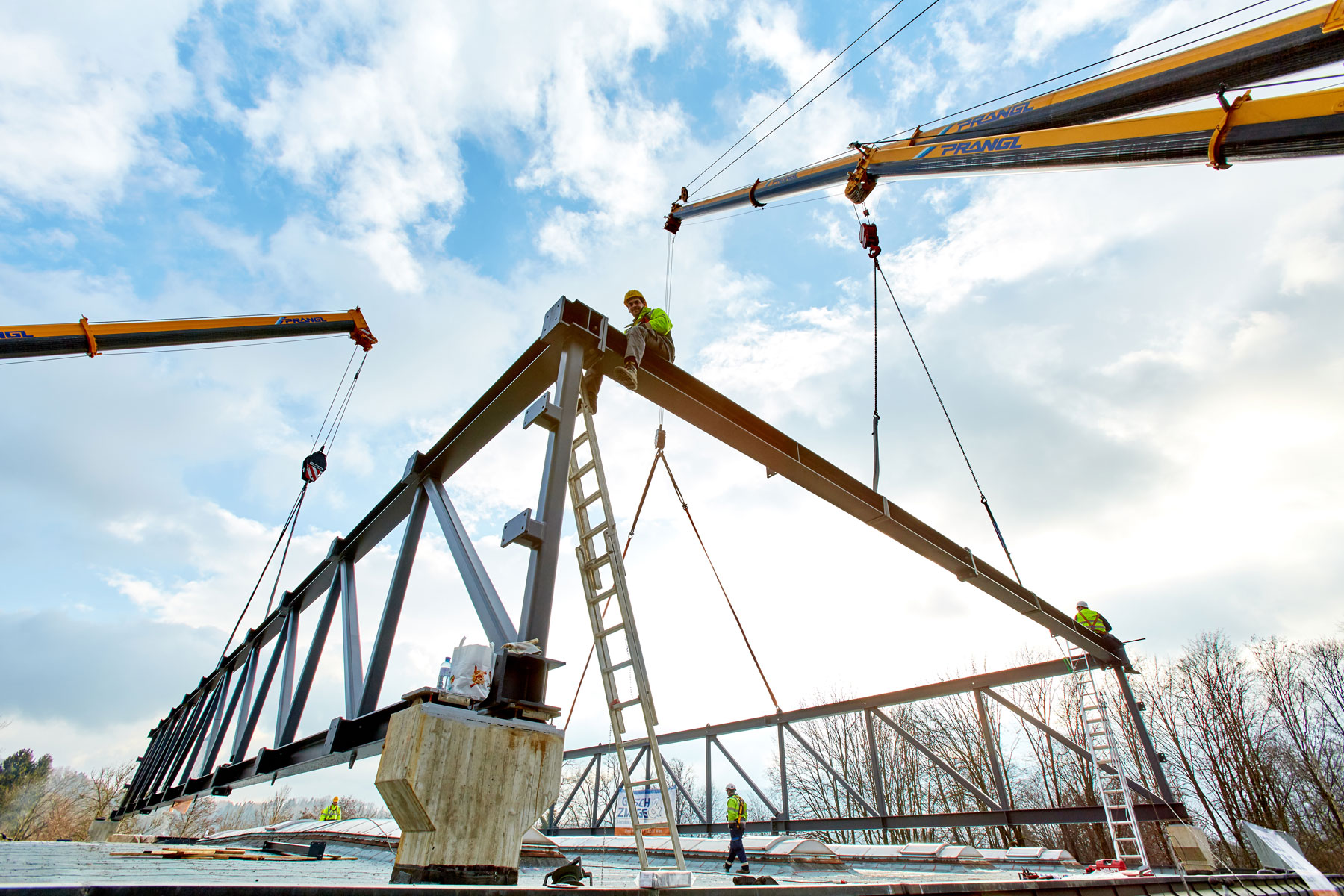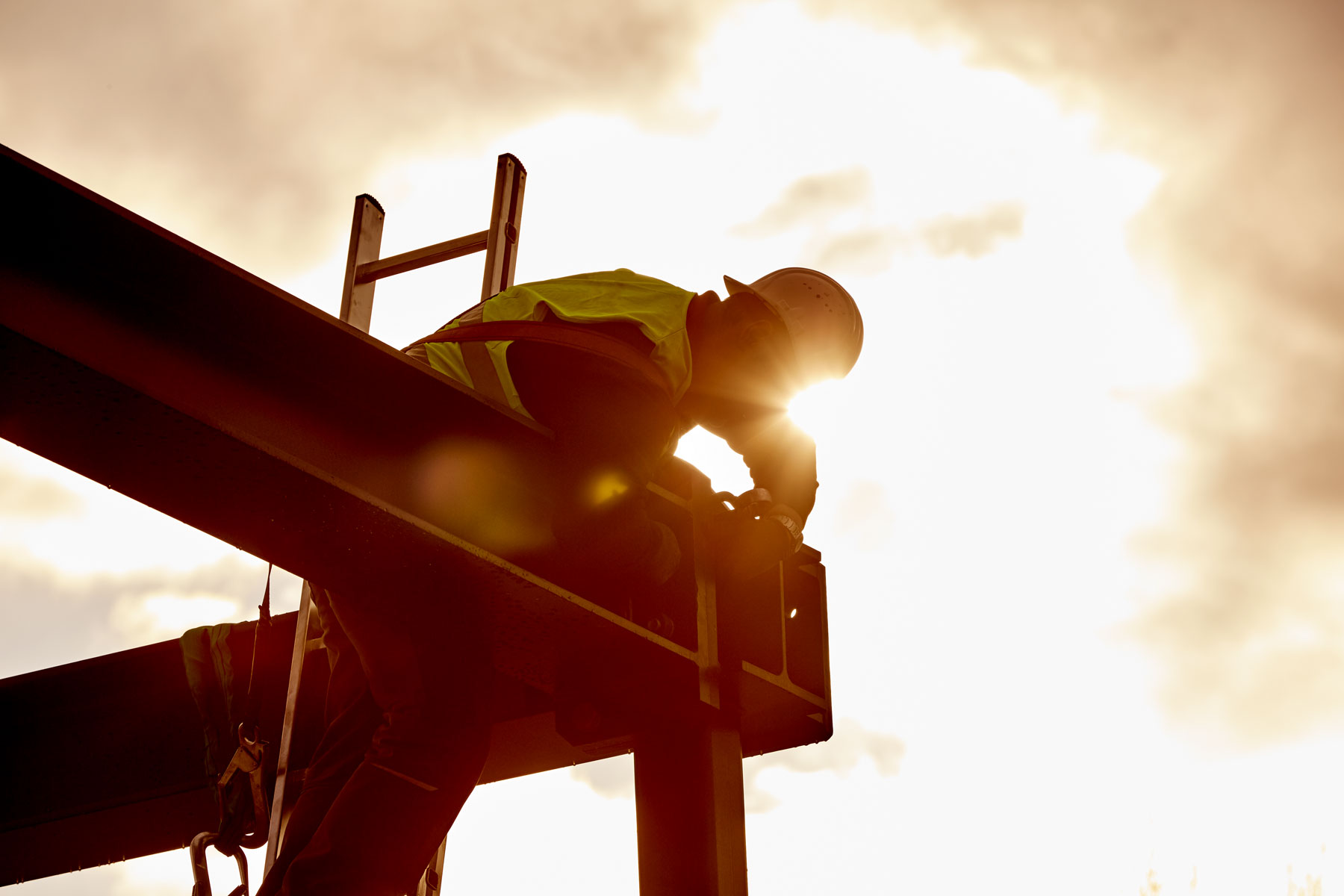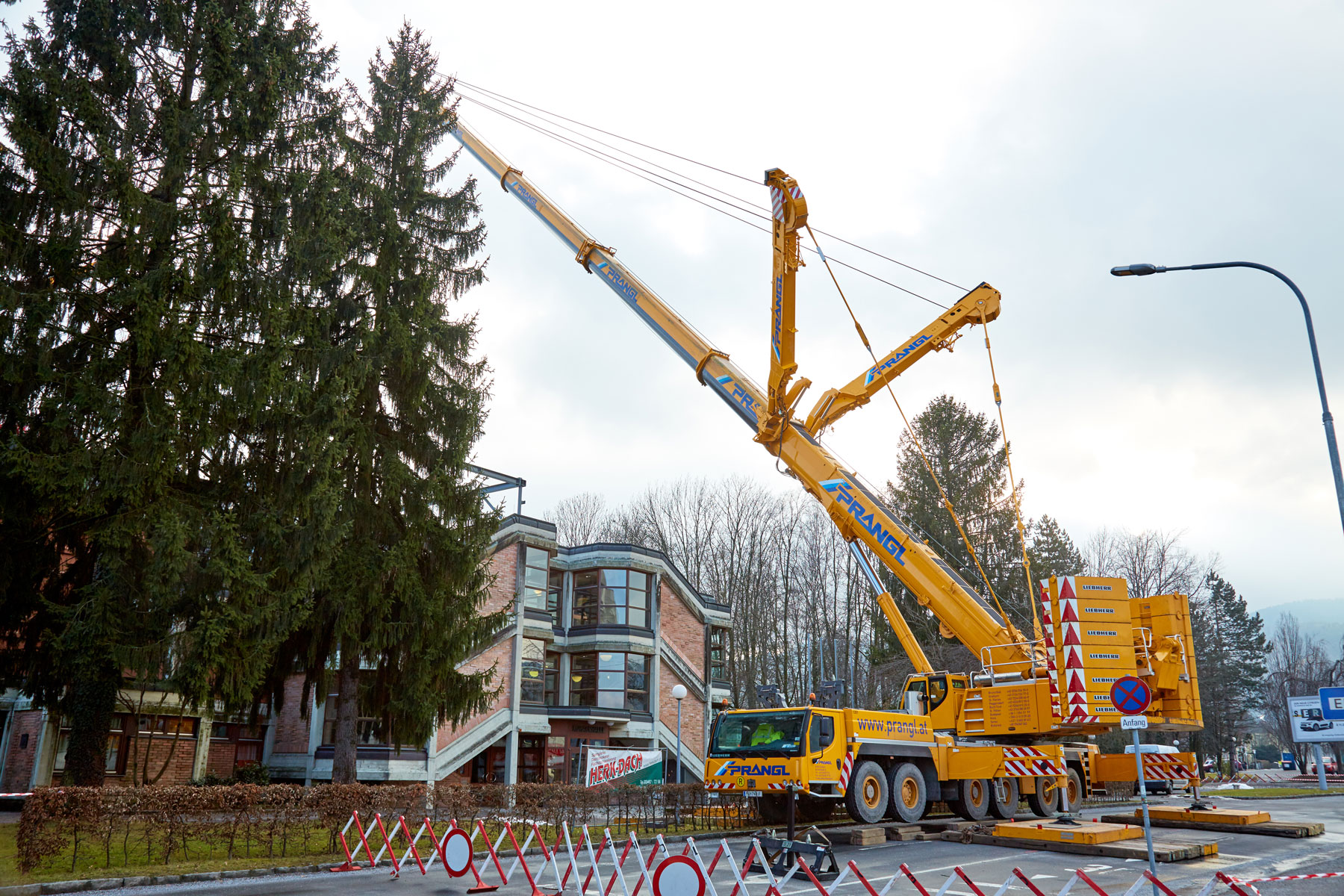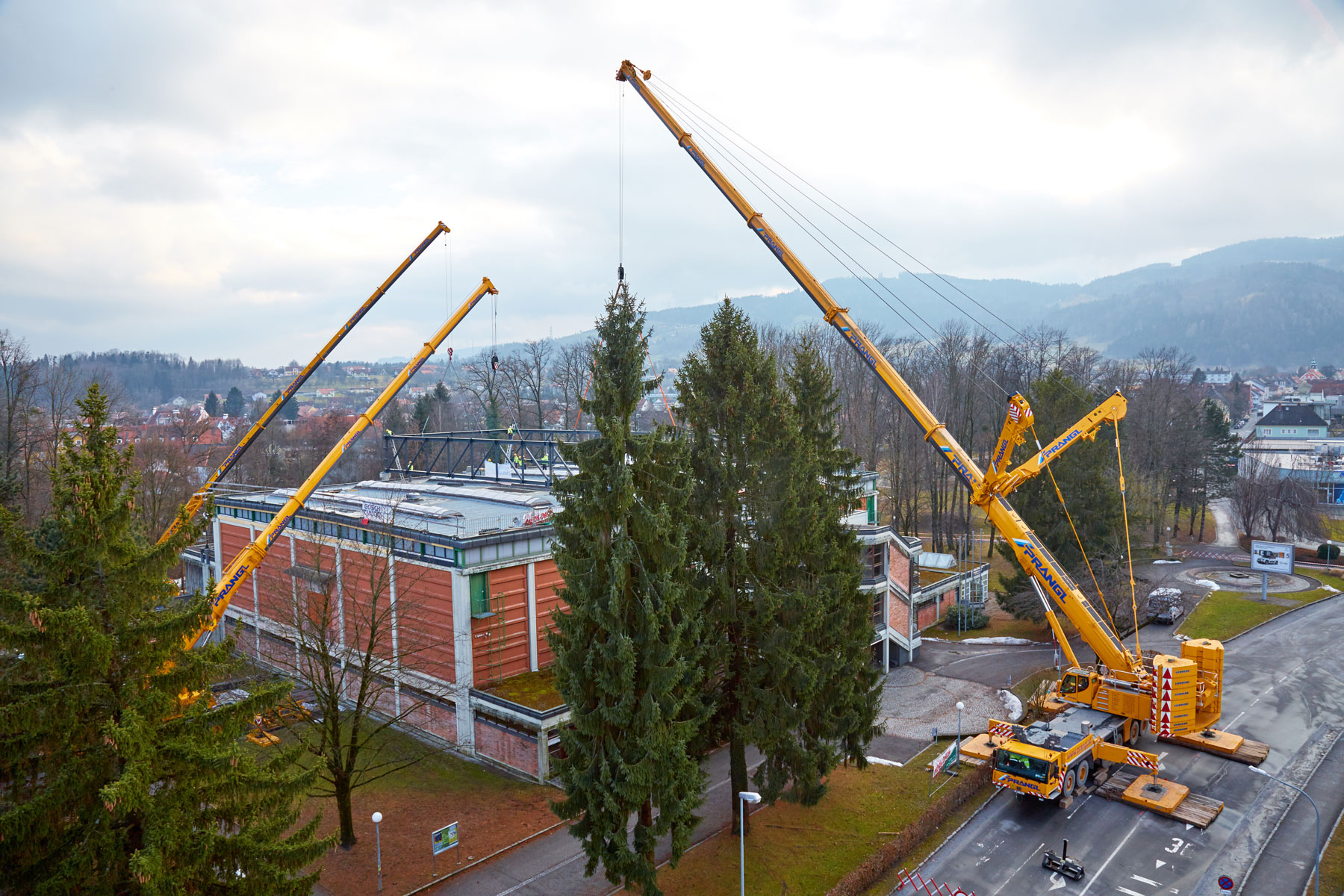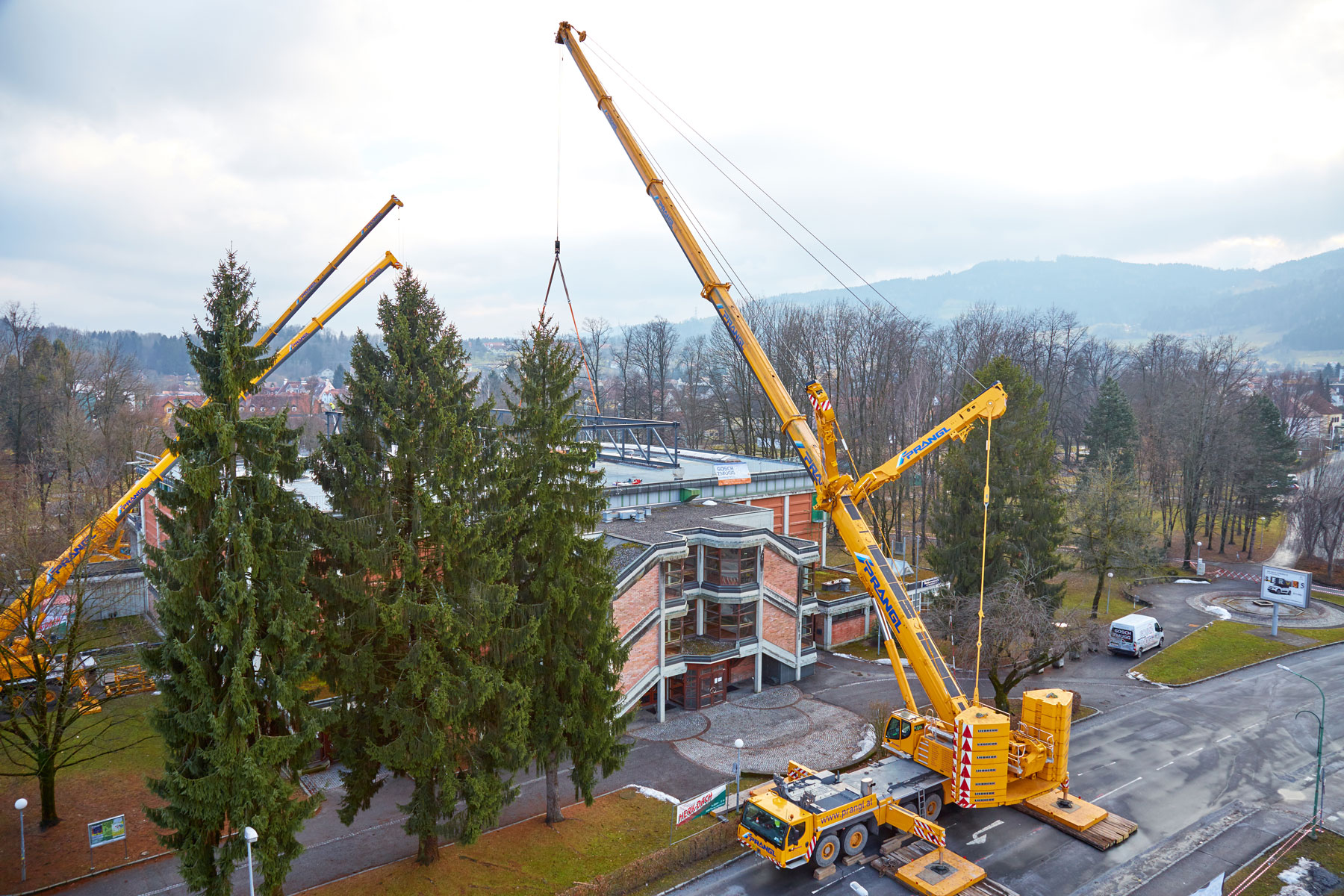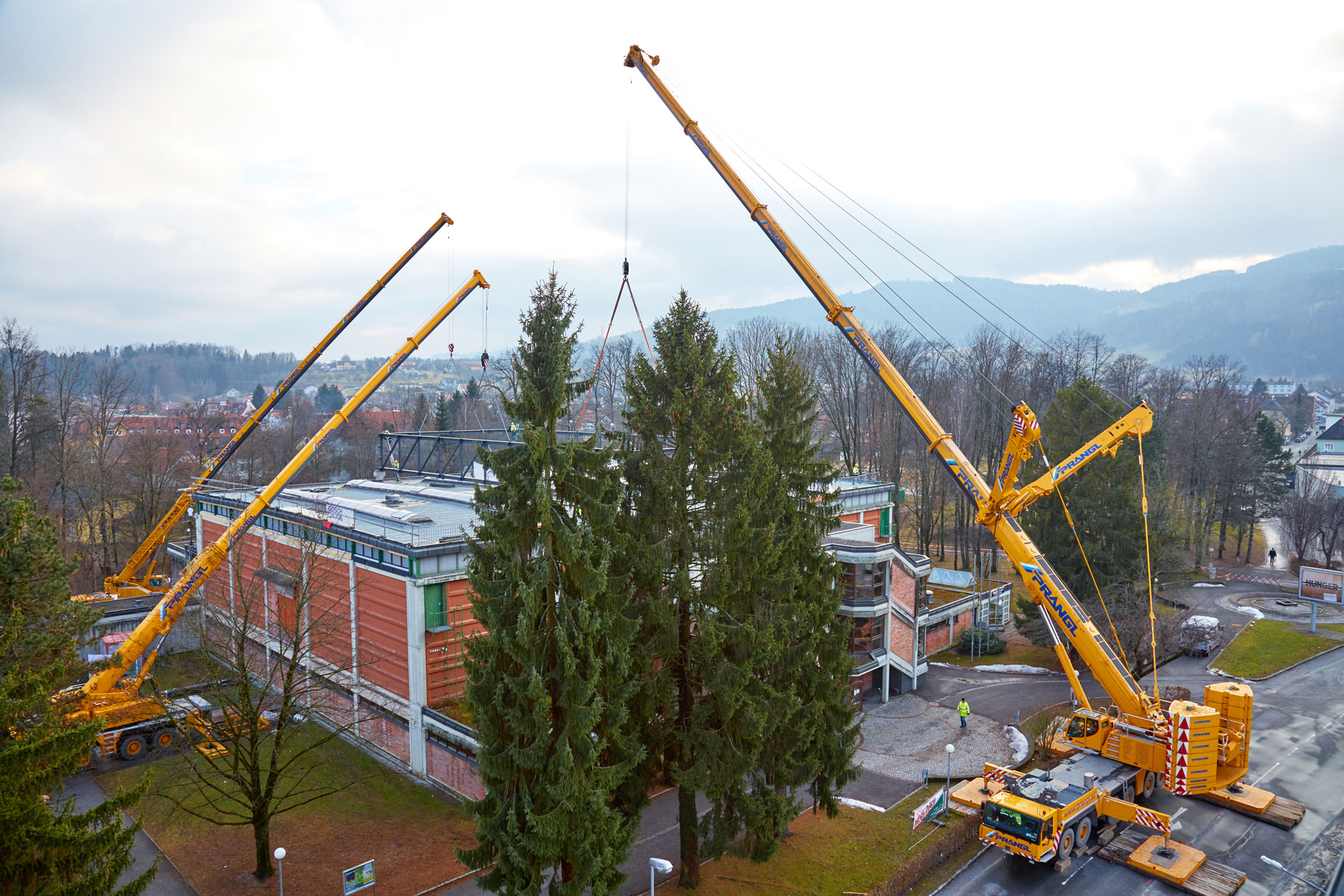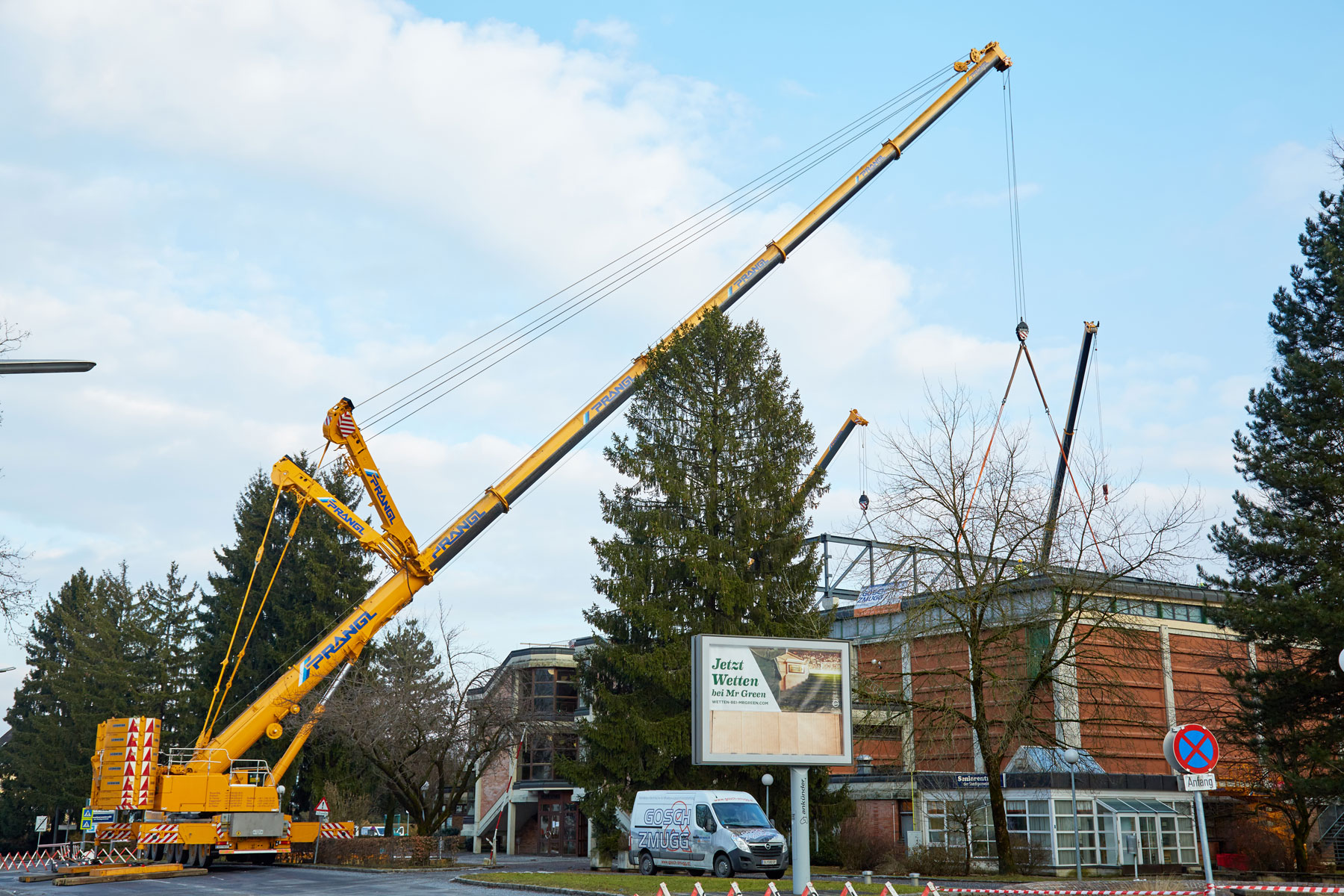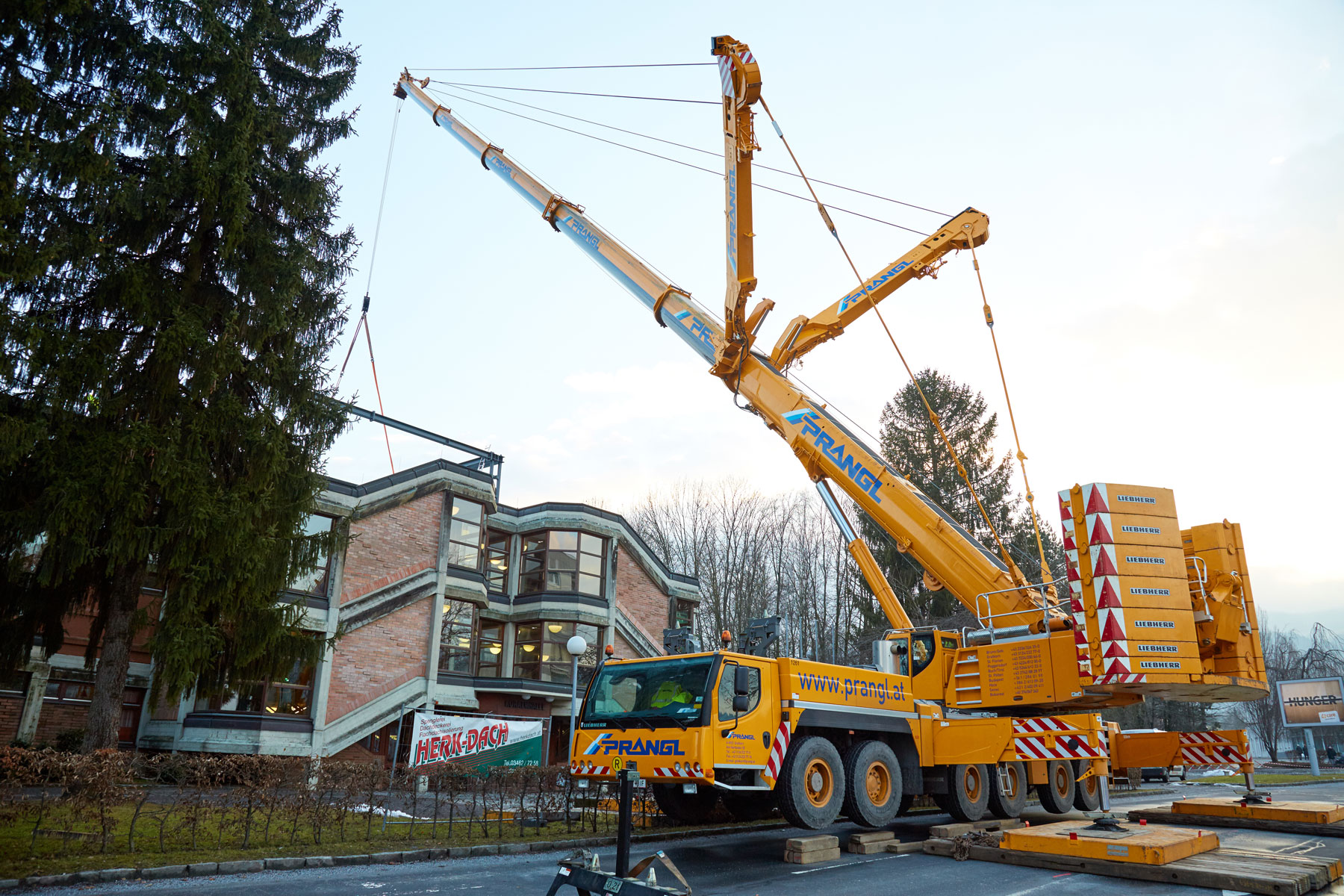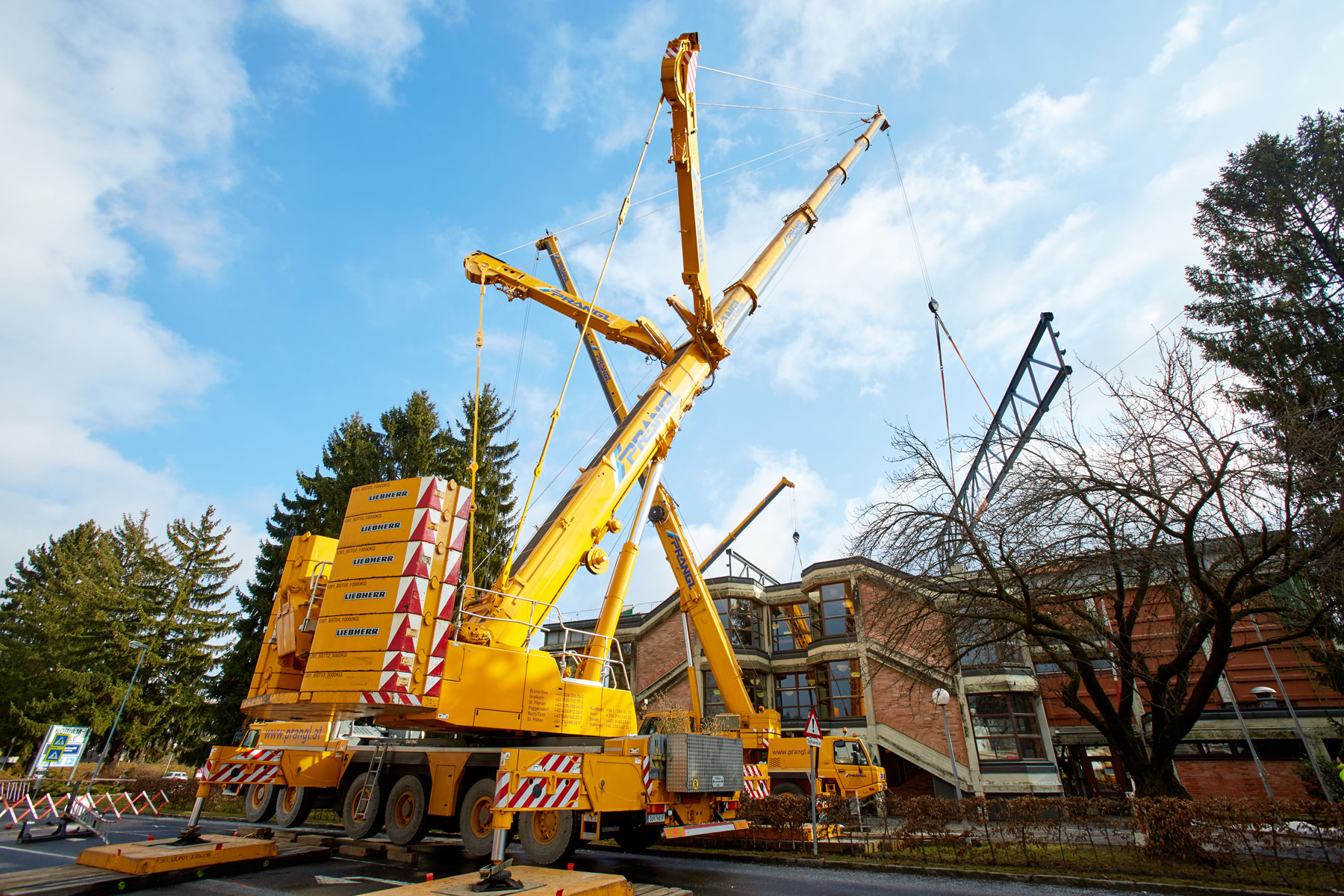 The challenge
Crane work in Deutschlandsberg
The Koralmhalle is the largest event venue in Deutschlandsberg in Austria. As the usual snow loads have changed and a photovoltaic system was required to be installed, additional metal girders had to be installed to strengthen the hall's roof. The Prangl experts arrived in the autumn of 2016 in order to develop a concept for installation.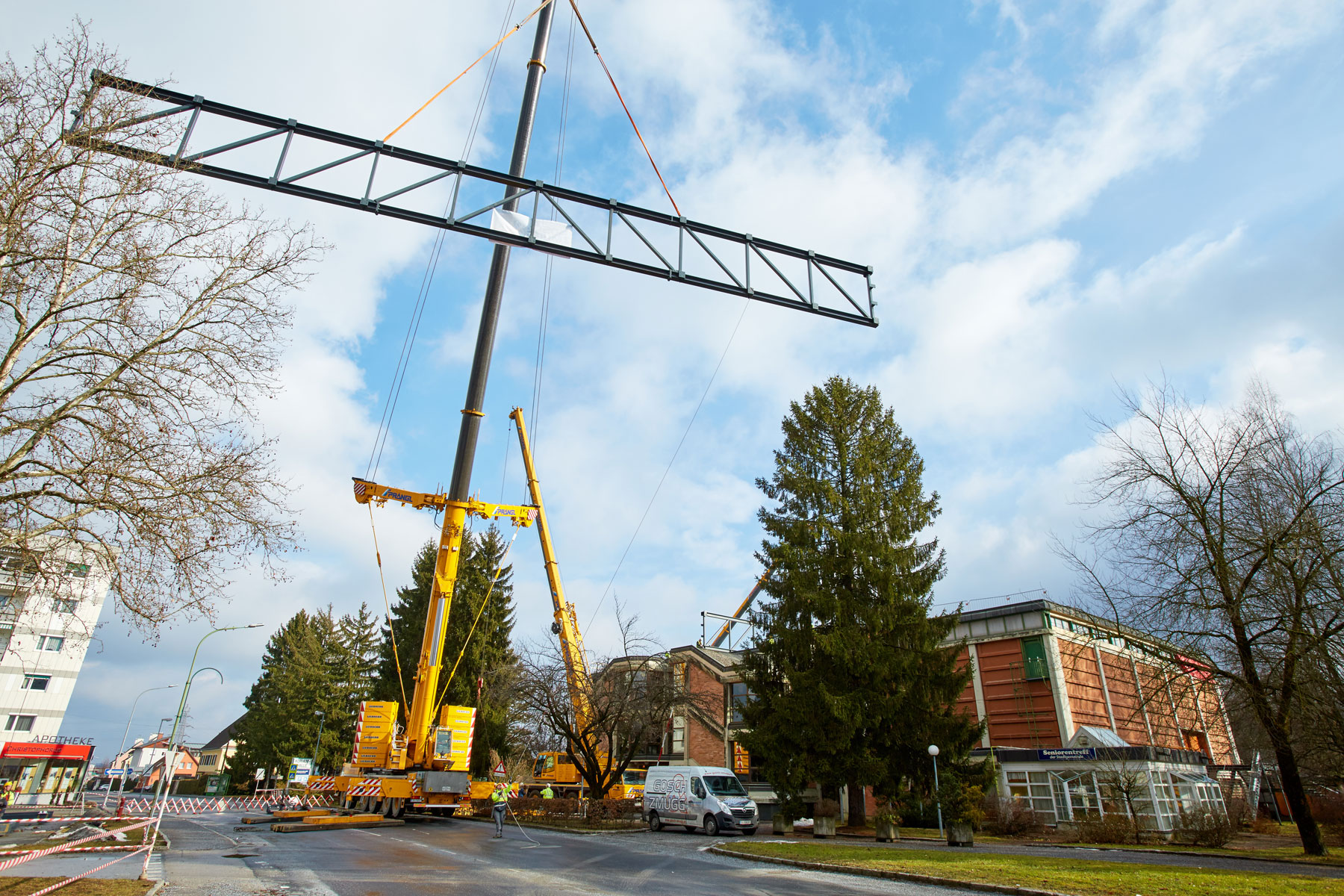 350 tonne telescopic crane as the main crane
The lattice girders to be lifted onto the Koralmhalle had a span of 35 metres each and an individual weight of 11.5 tonnes each. The main challenge was that the multi-purpose hall cannot be accessed from all sides and that the main crane, a 350-tonne telescopic crane, had to be set up on the adjacent main street. For this reason, a diversion had to be put in place for the duration of the installation.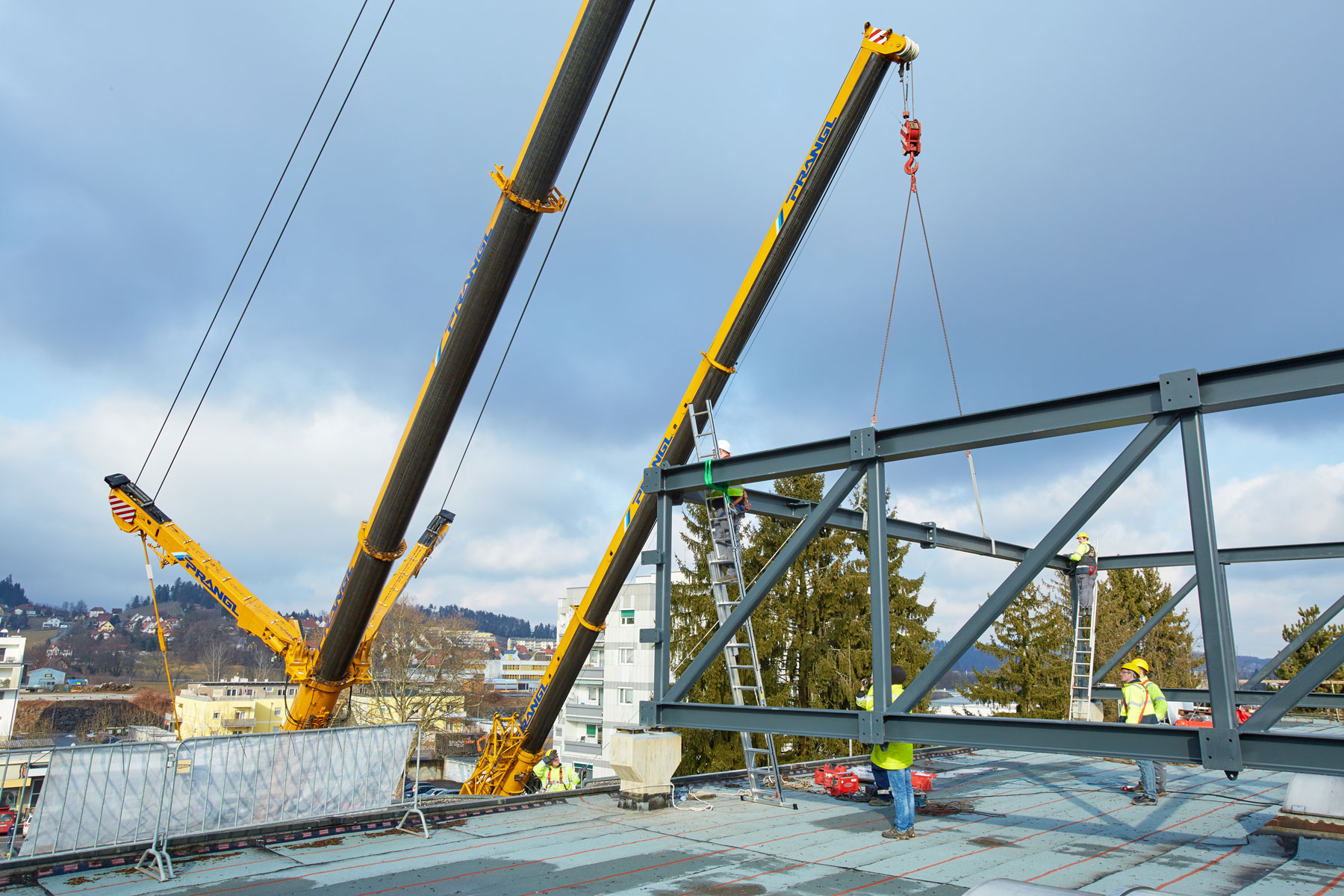 55-tonne and 70-tonne telescopic crane for support
In order to guarantee that the lifting logistics ran as smoothly as possible, the metal parts were manufactured directly in the car park that is opposite the venue and affixed to the reinforced steel supports in the Koralmhalle using the 350-tonne mobile crane. This was all done within two days. The entire lifting process was supported by a 55-tonne and a 70-tonne telescopic crane. Once again, the well-rehearsed Prangl team contributed to the work being carried out to the full satisfaction of the customer and the final customer, the municipality of Deutschlandsberg.