October 2020
Luka Koper
The Slovenian and Austrian Prangl teams are working together perfectly on the expansion work in the port of Koper.
Date:
23.09.2020 – 30.06.2021
Sales:
Helena Skrbic Sambolec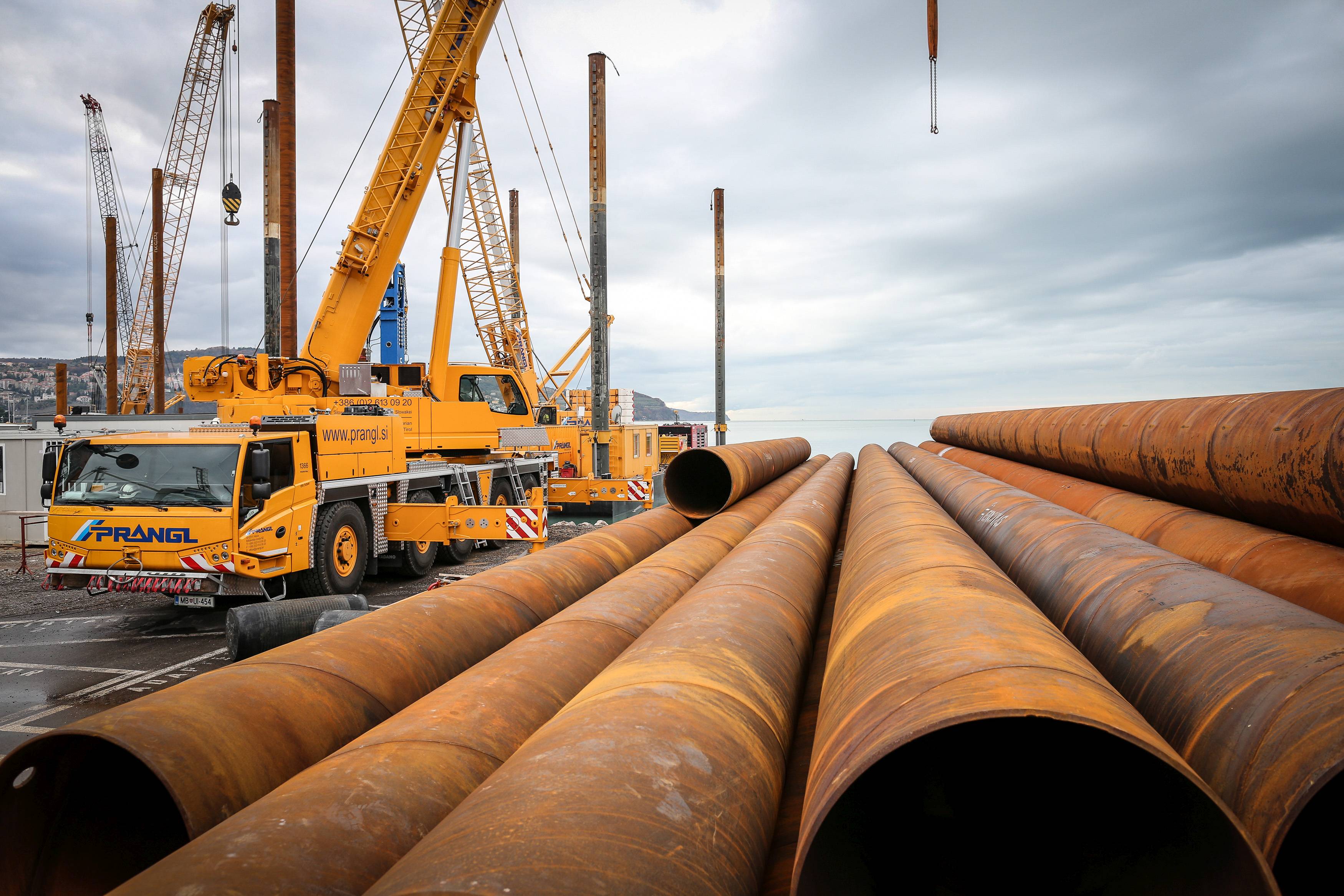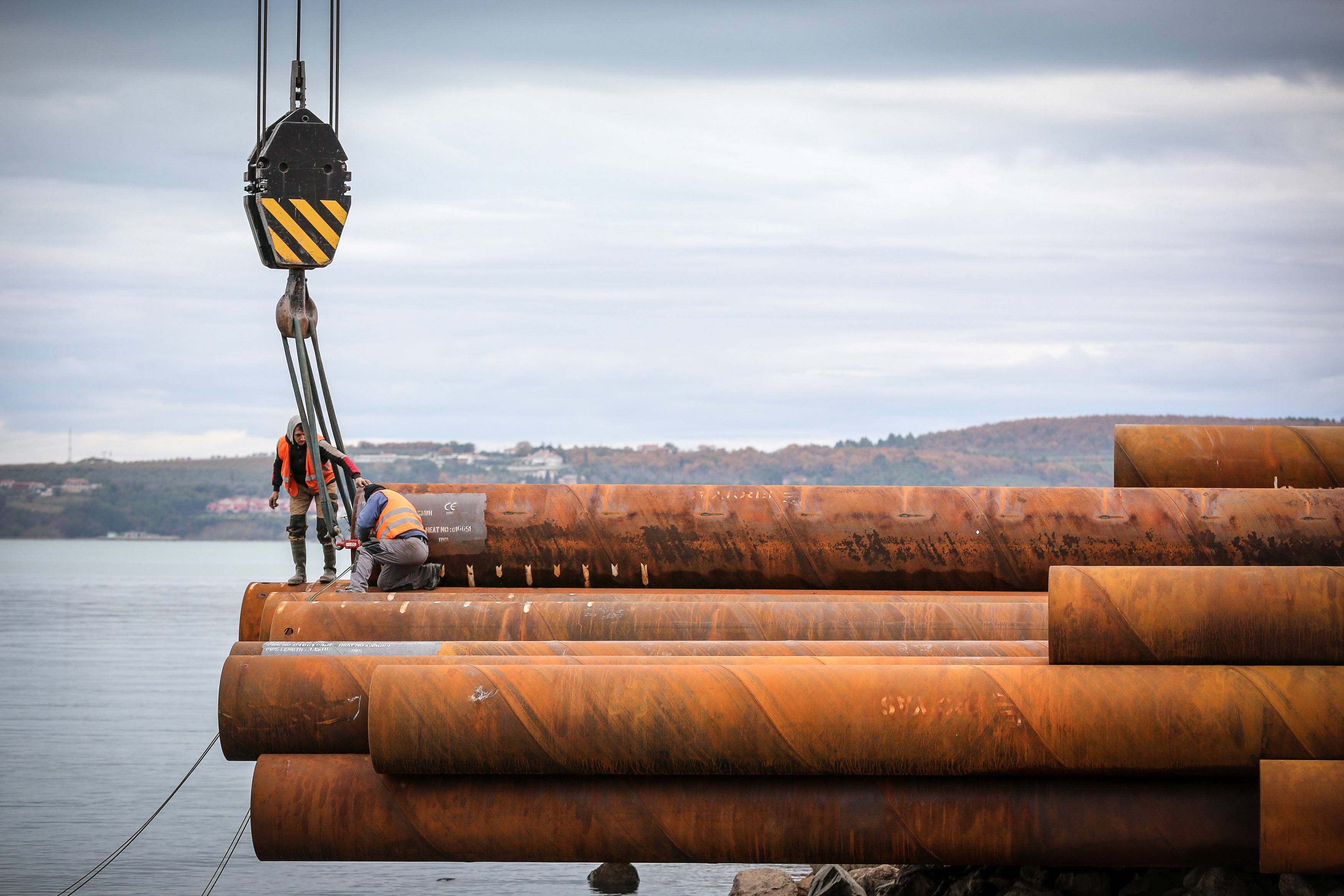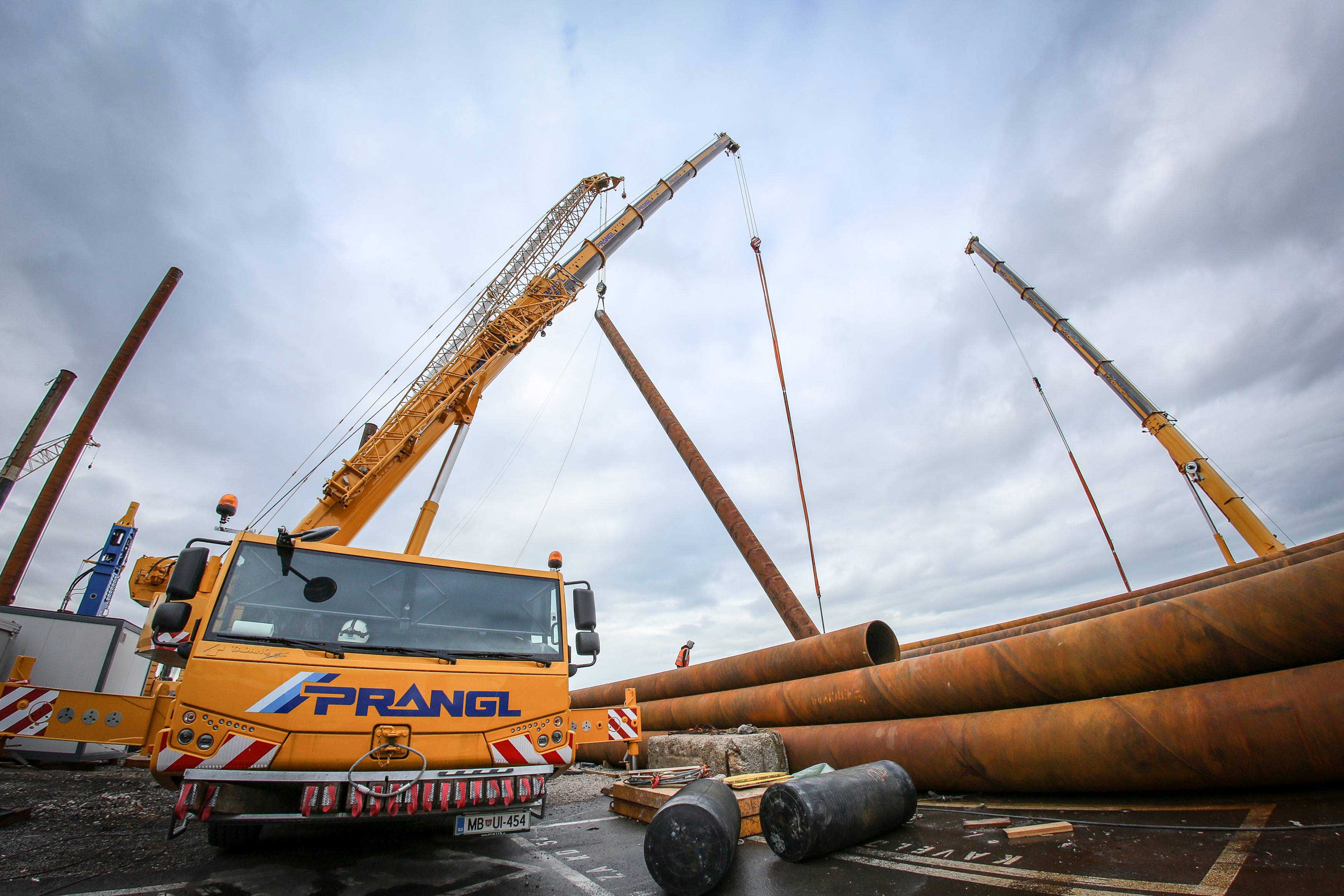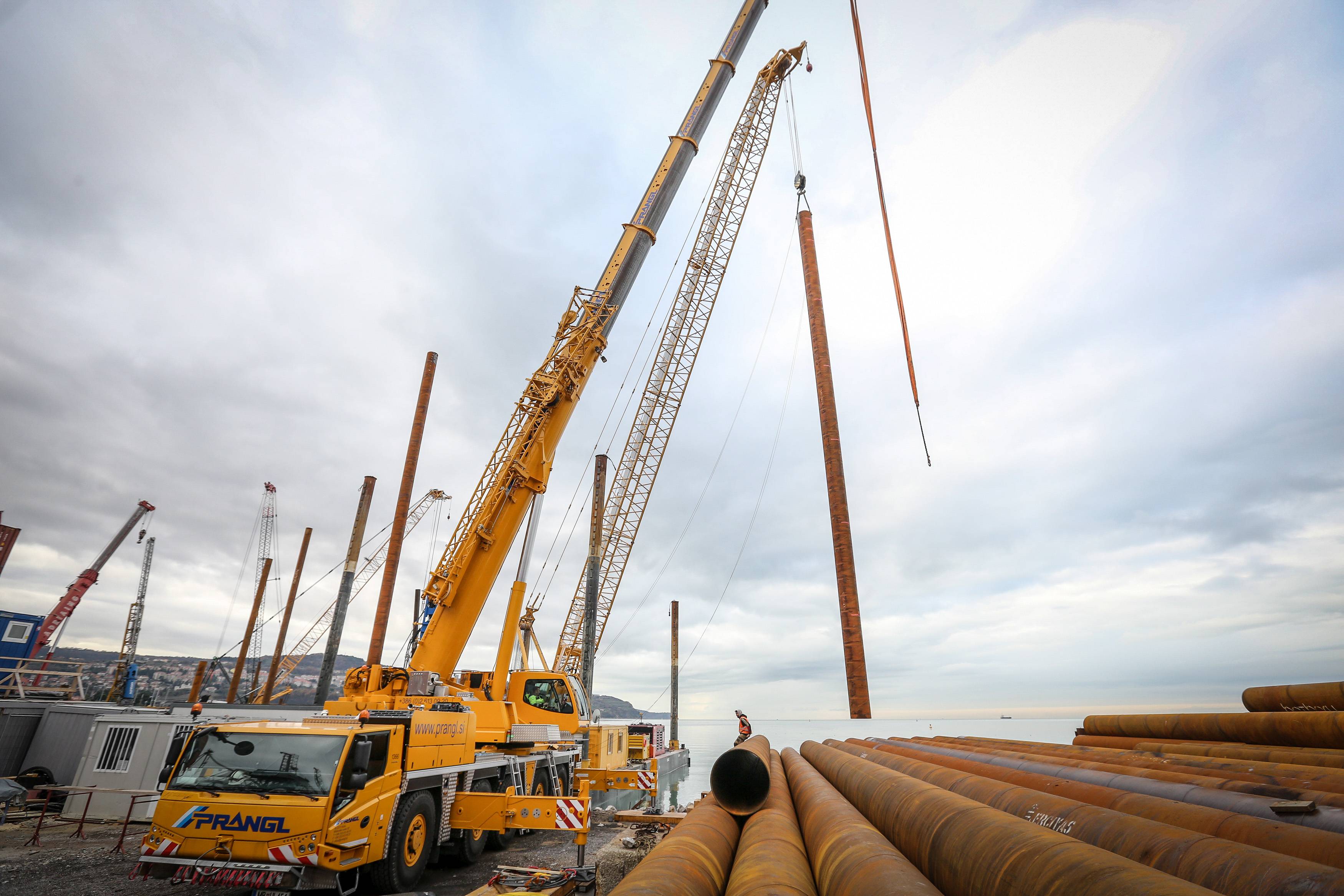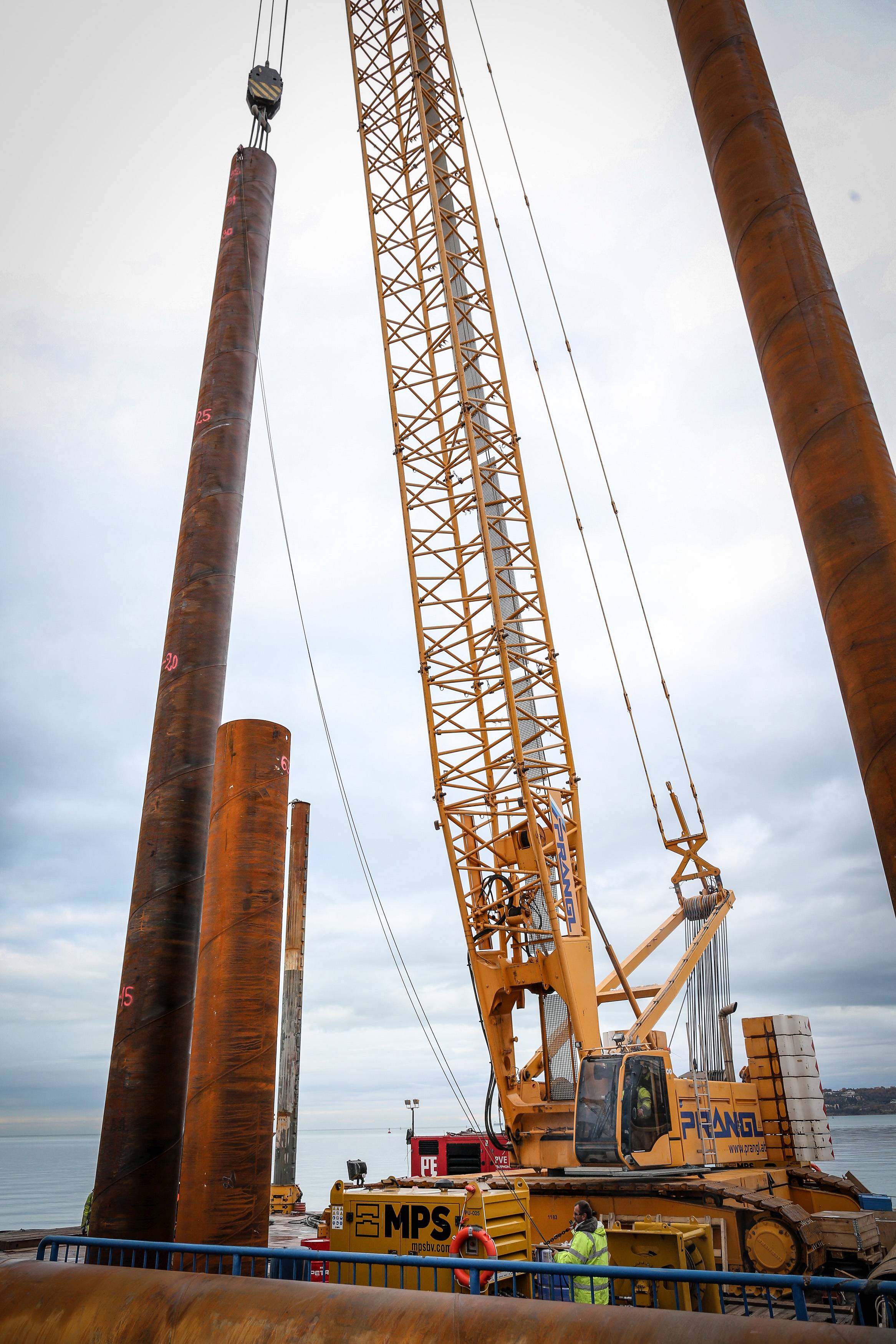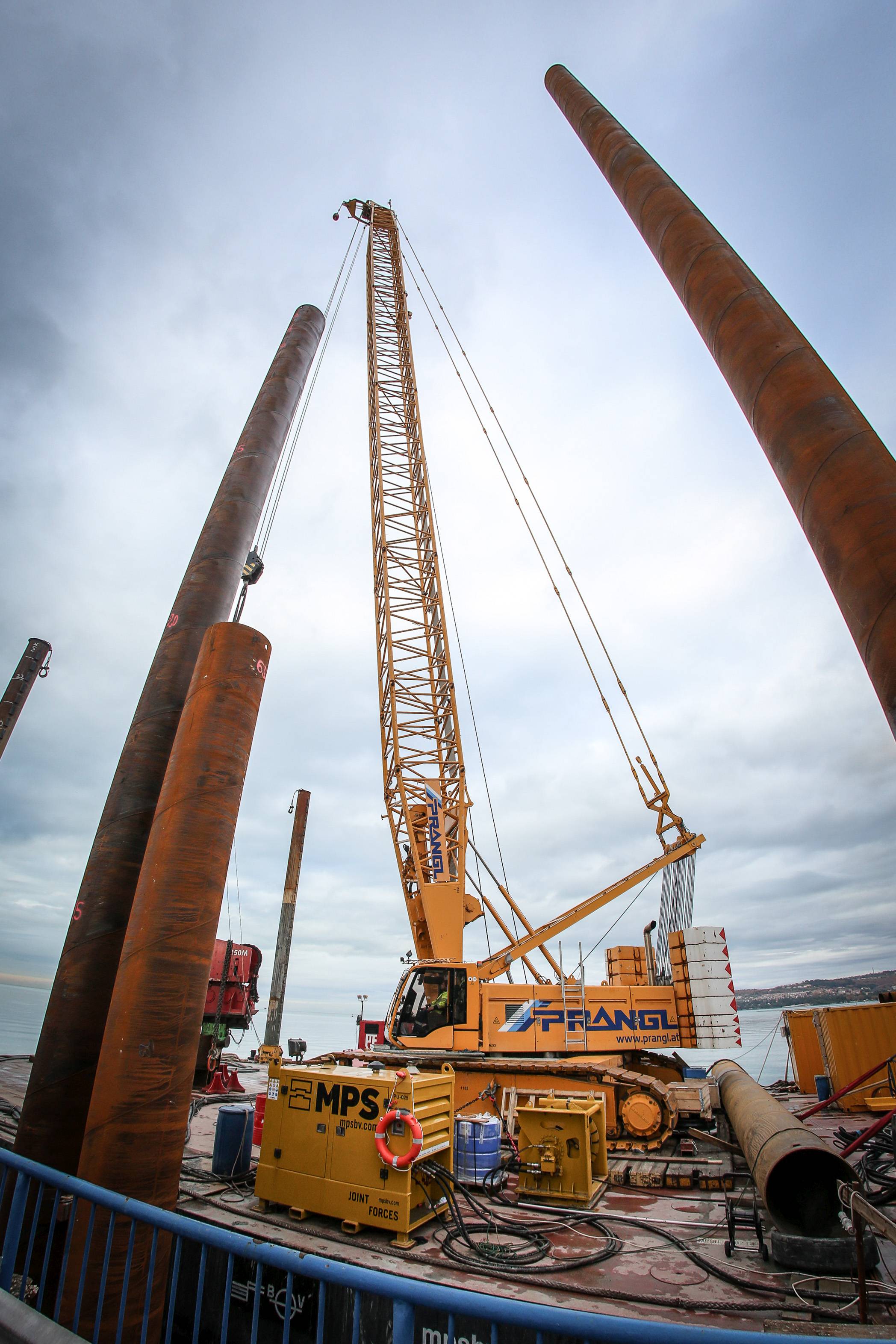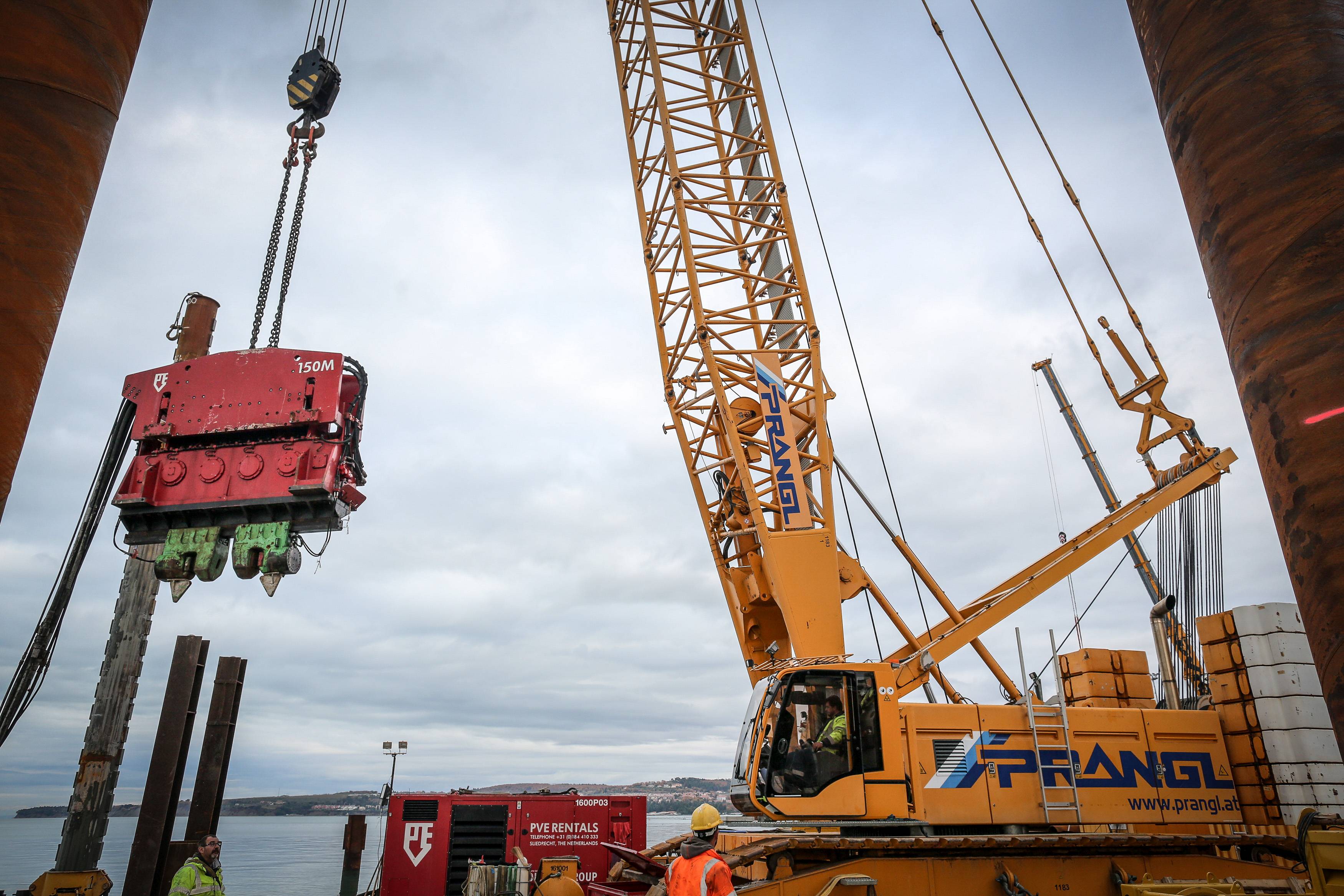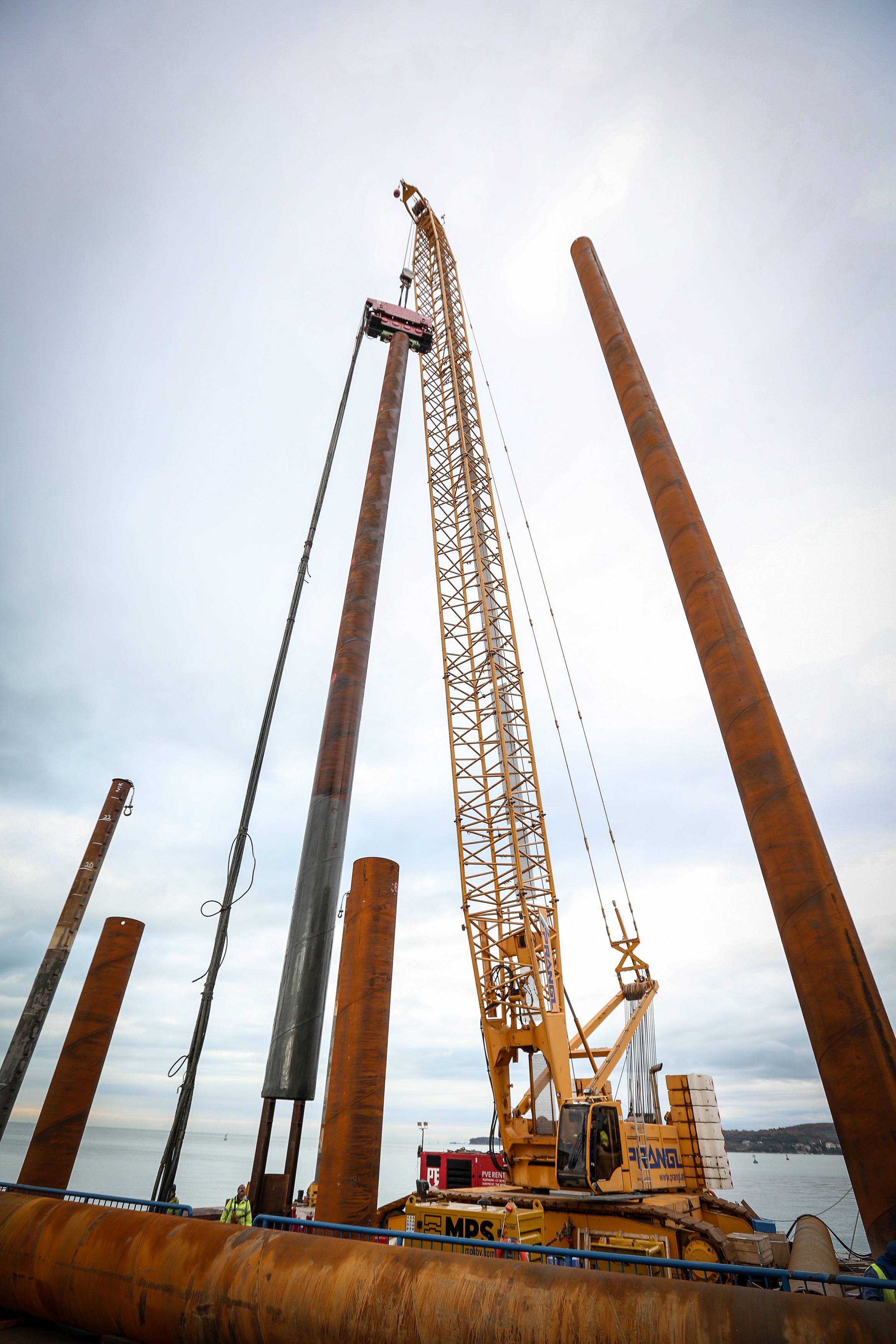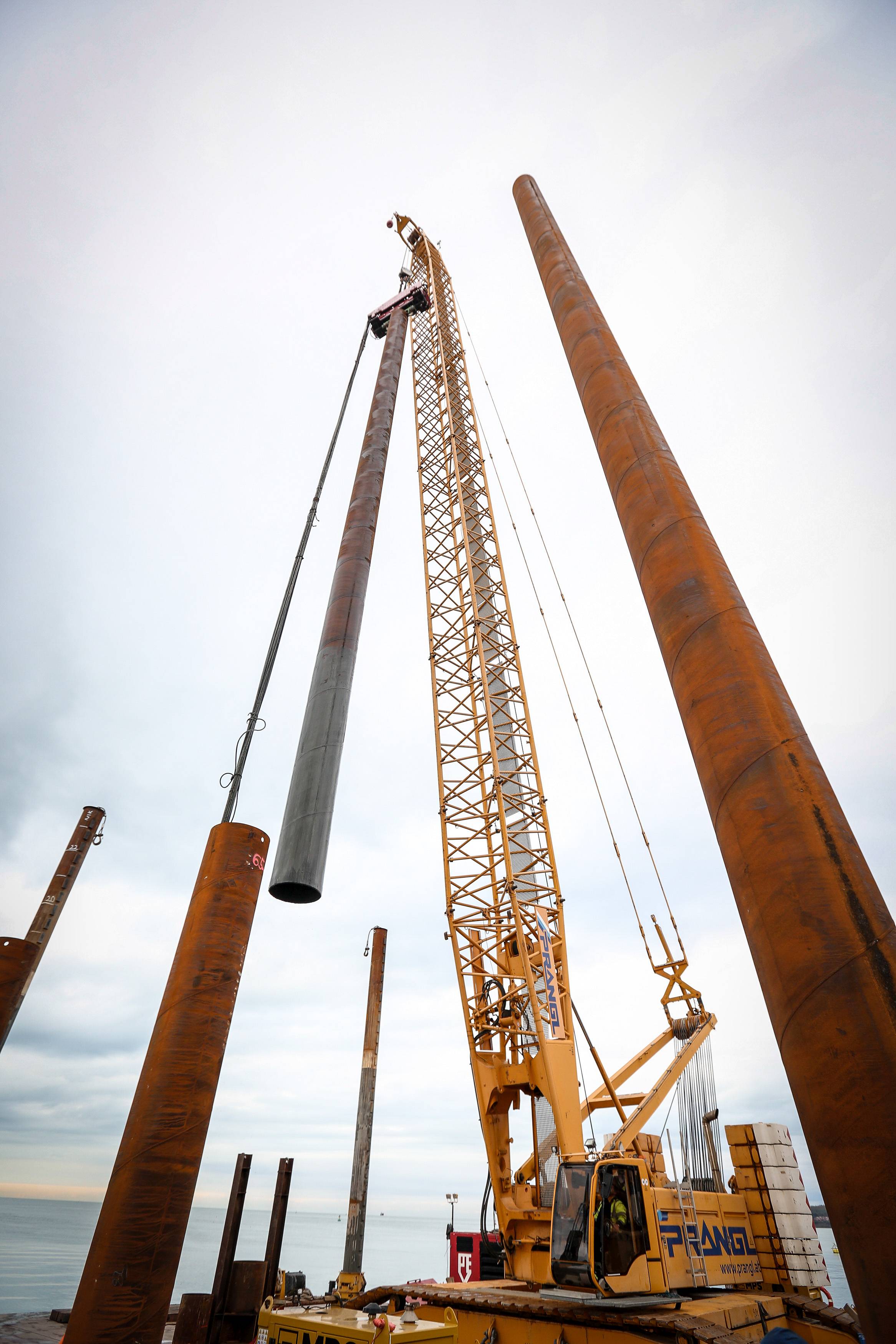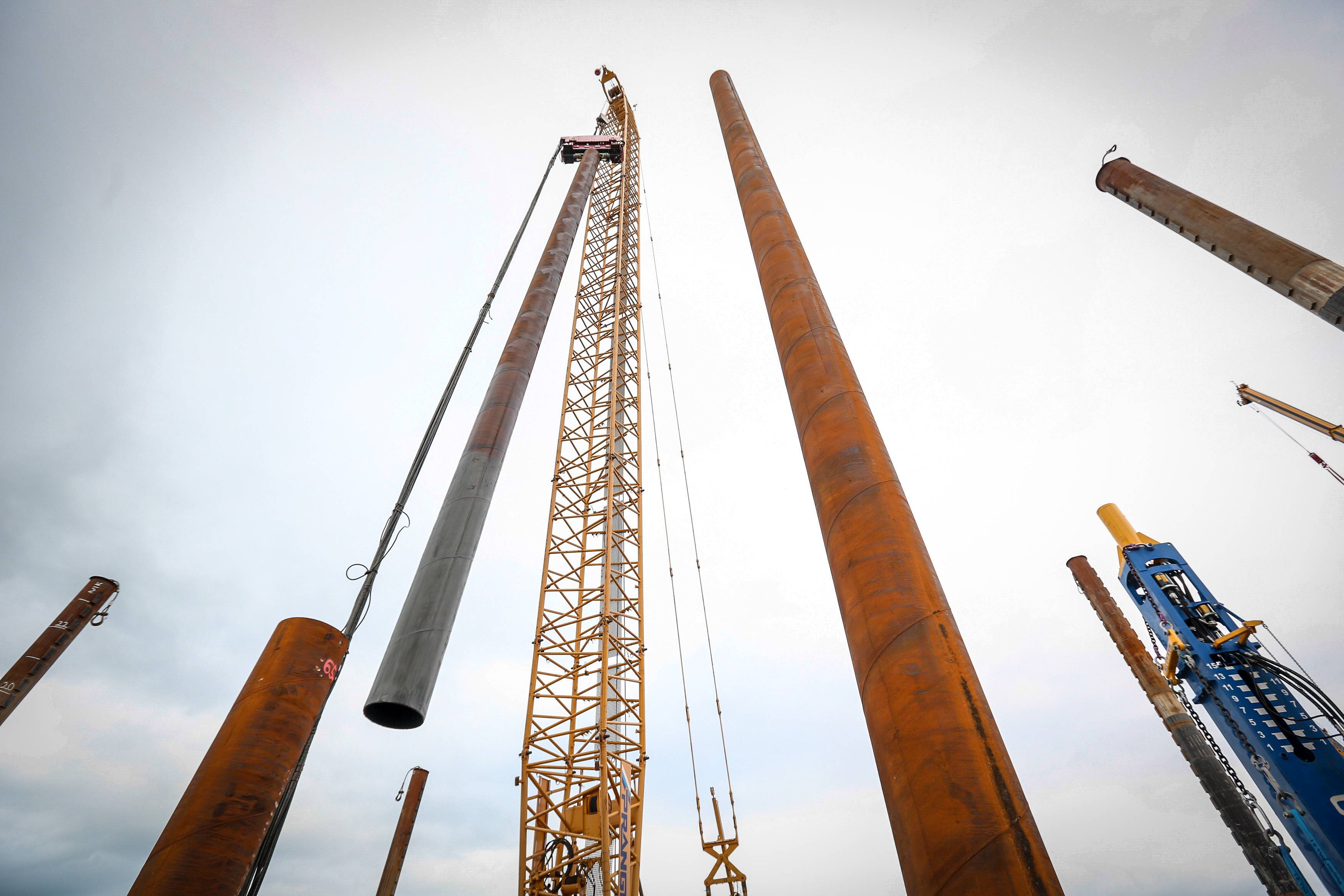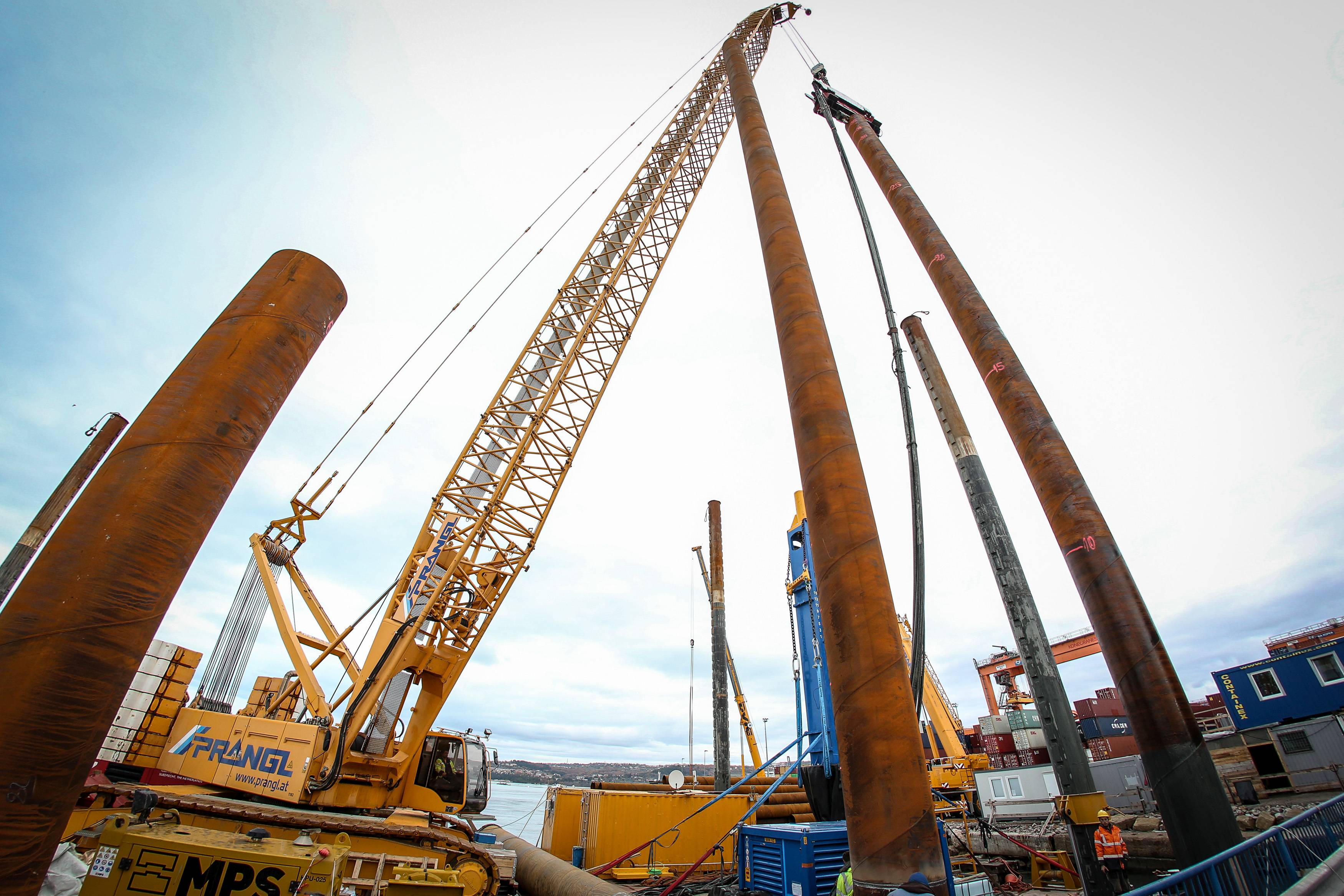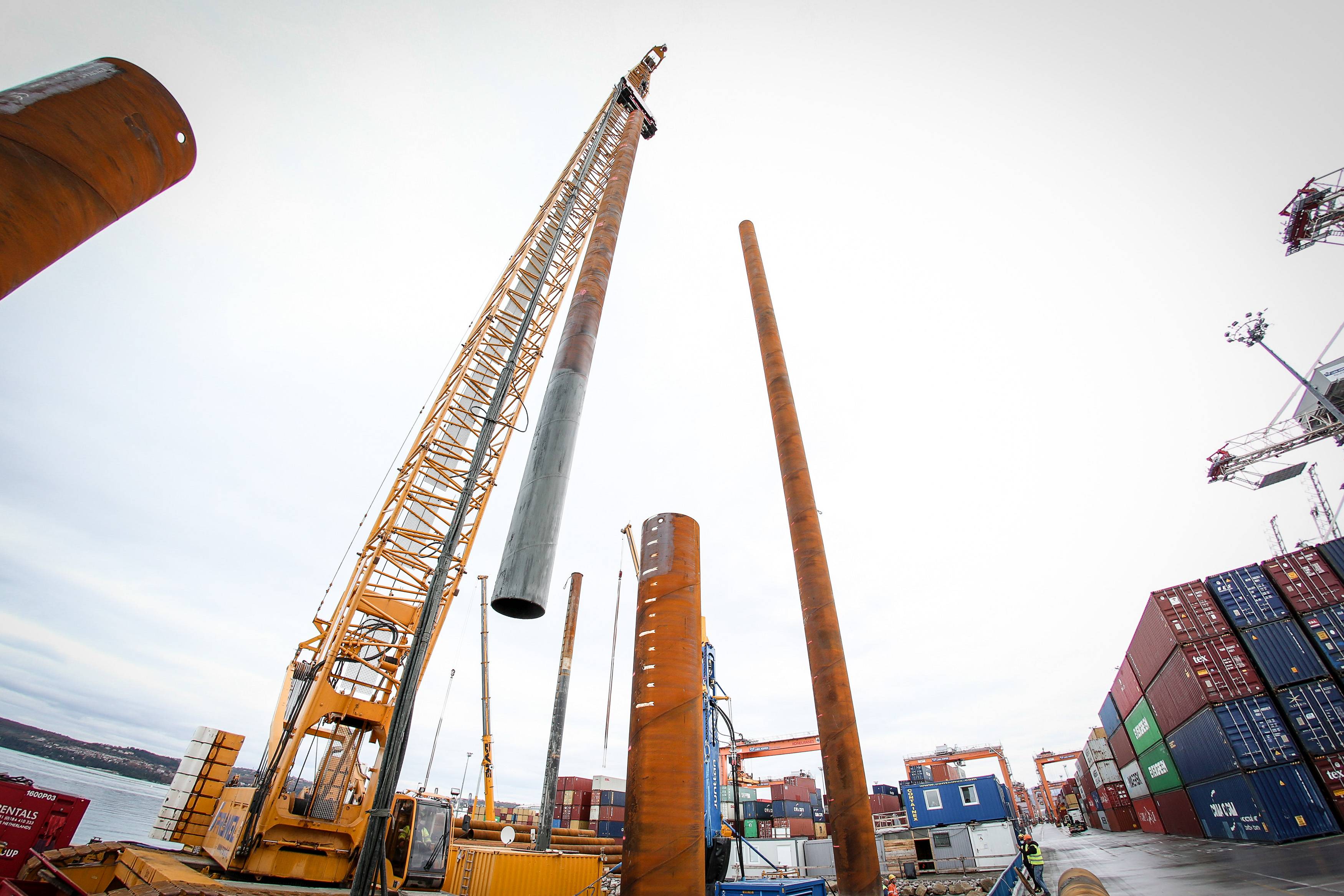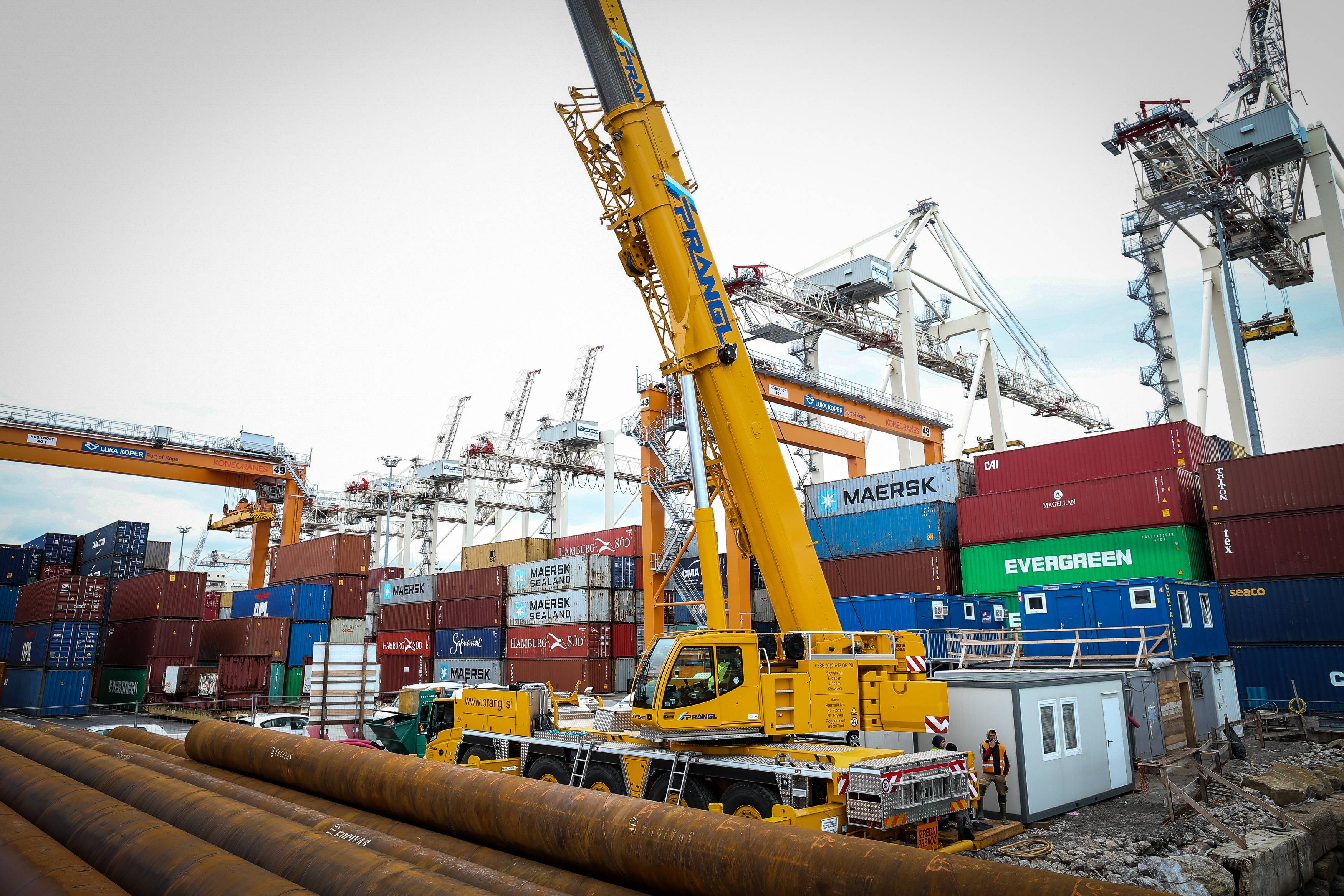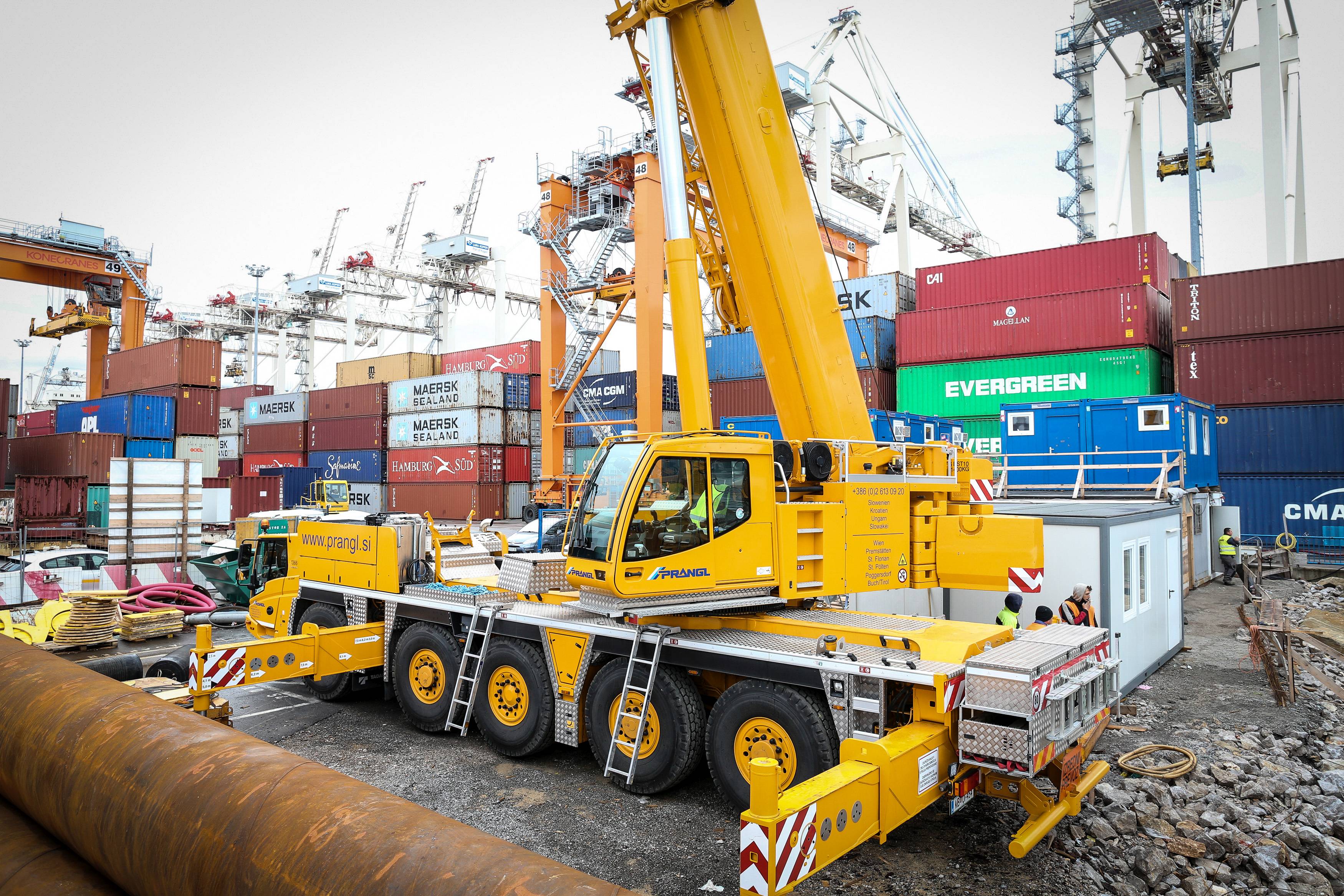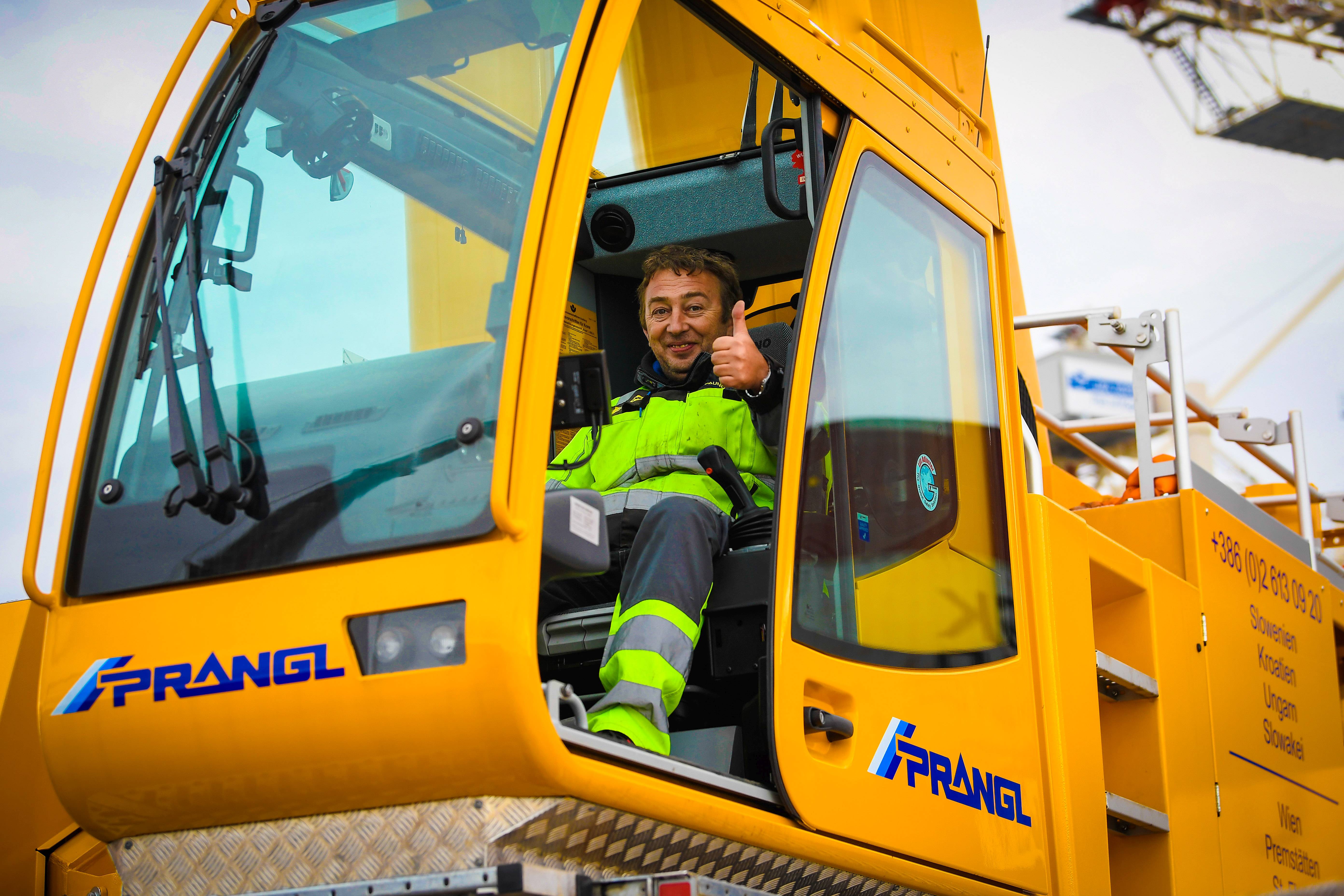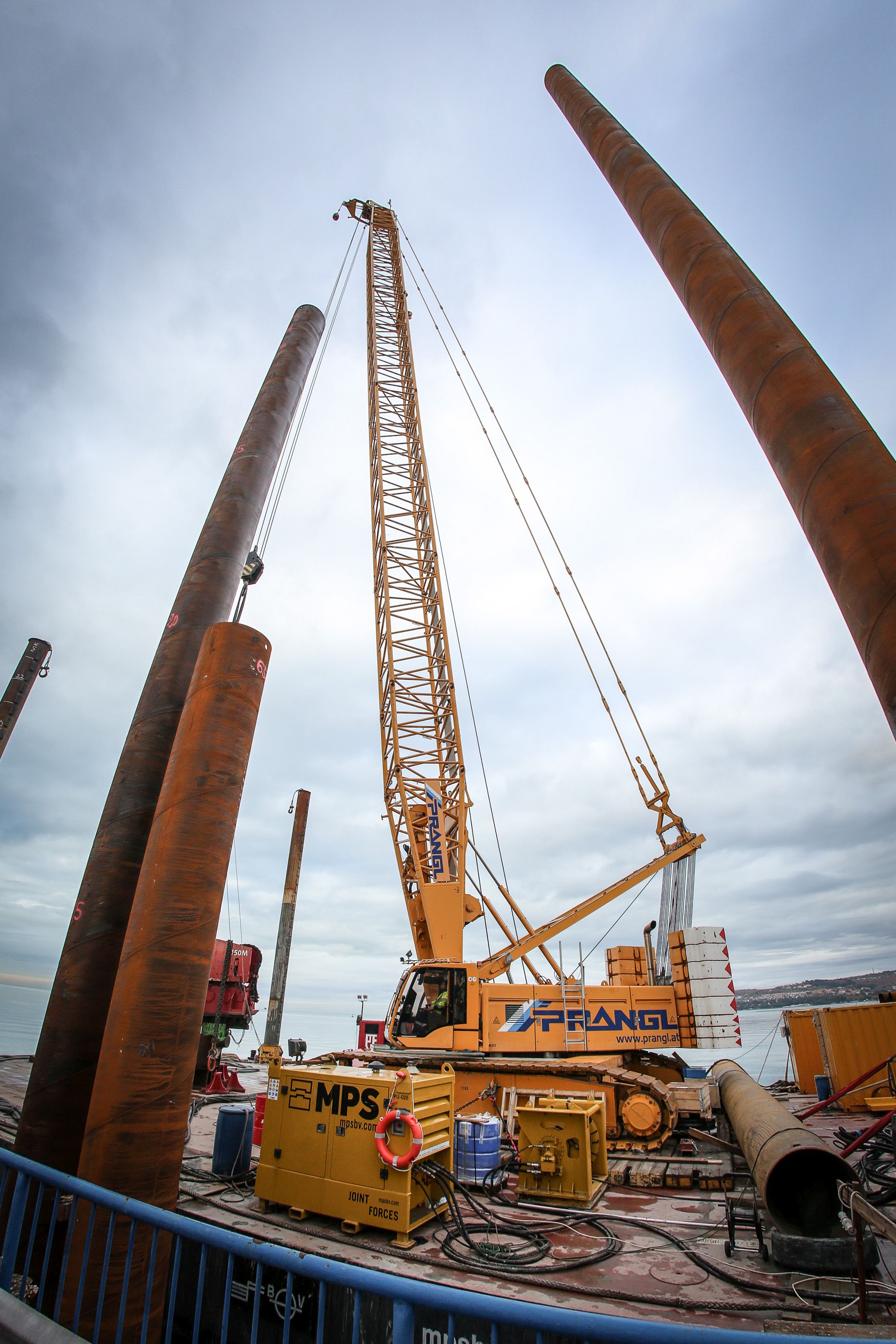 The challenge
Sustainable expansion work
The port of Koper is one of the most important ports on the Mediterranean. That is why it regularly invests in the expansion of its infrastructure.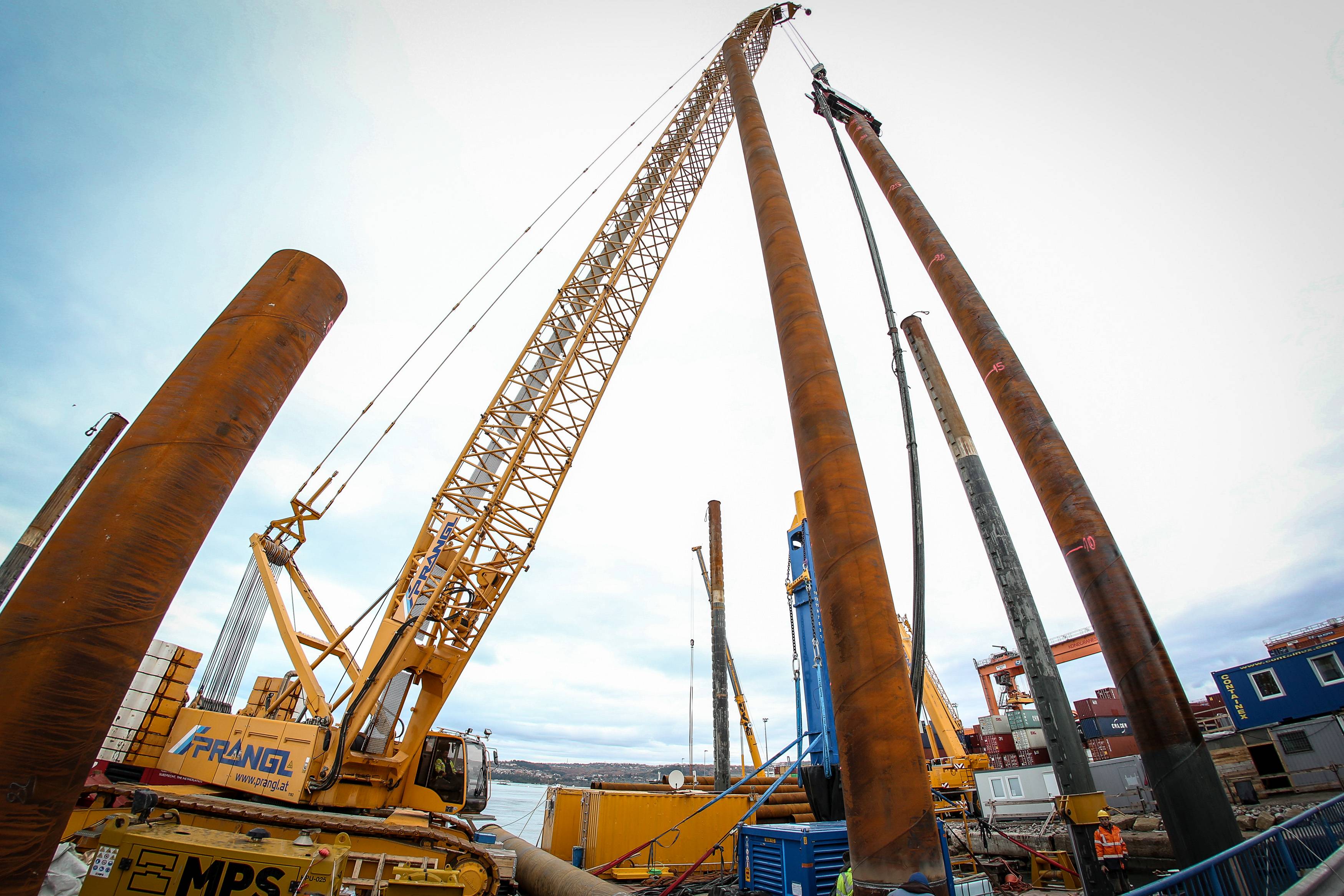 Extension of the harbour pier
The existing pier is to be extended by 100 metres. The special feature of this operation is that a "floating crane" is being used. A 280-tonne crawler crane positioned on a barge hauls pipes for the mounting pylons. The individual pipes have a height of up to 35 metres and an individual weight of up to 13 tonnes. This work is expected to be completed by mid-2021.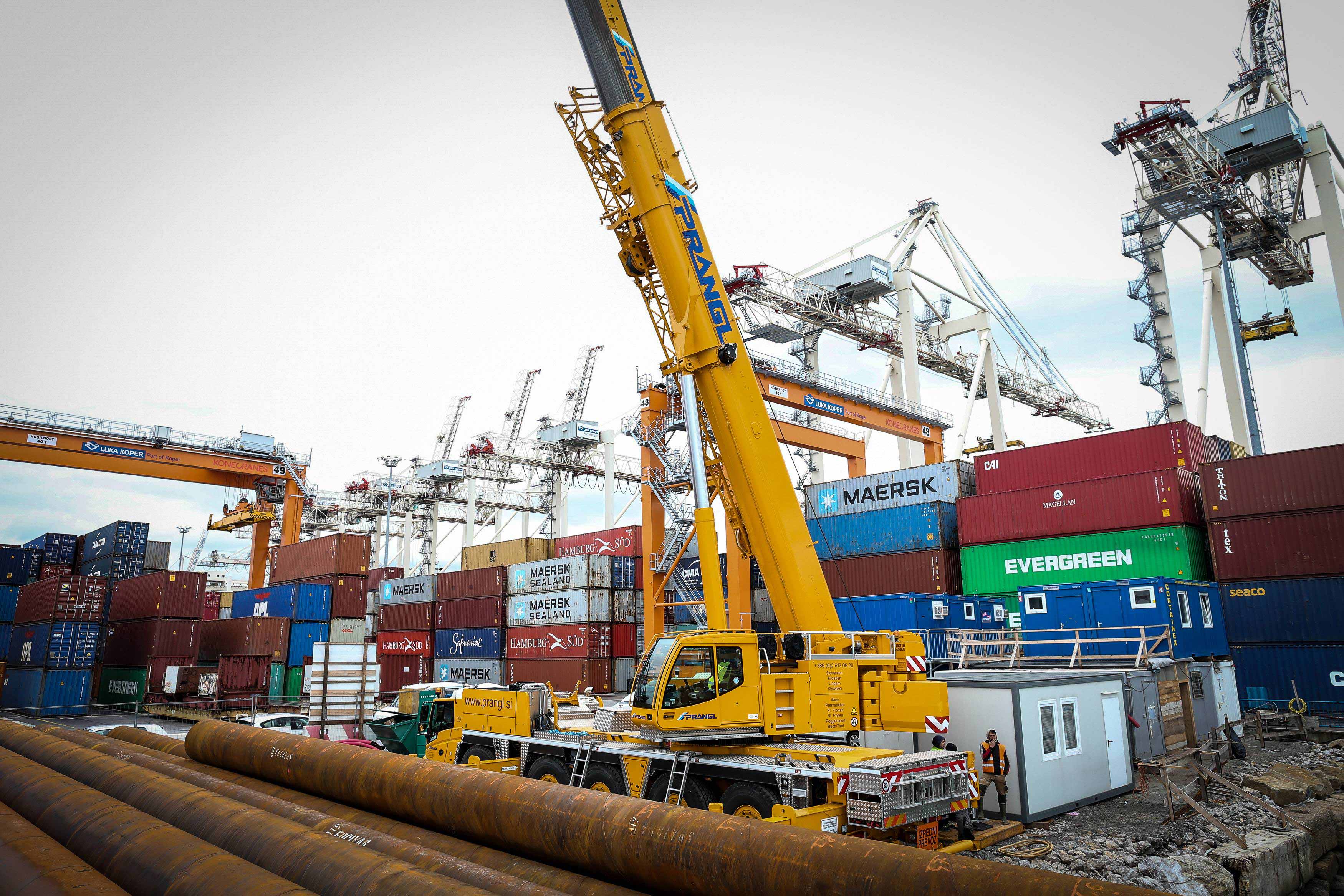 Expansion of the container terminal
Parallel to the extension of the pier, the entire infrastructure for the container terminal is also being expanded. Here, the Slovenian Prangl team is on deployment with numerous mobile cranes. A 130-tonne telescopic crane is permanently on site, which is temporarily supported by a 120-tonne mobile crane. In this area, too, the work is to be completed by mid-2021.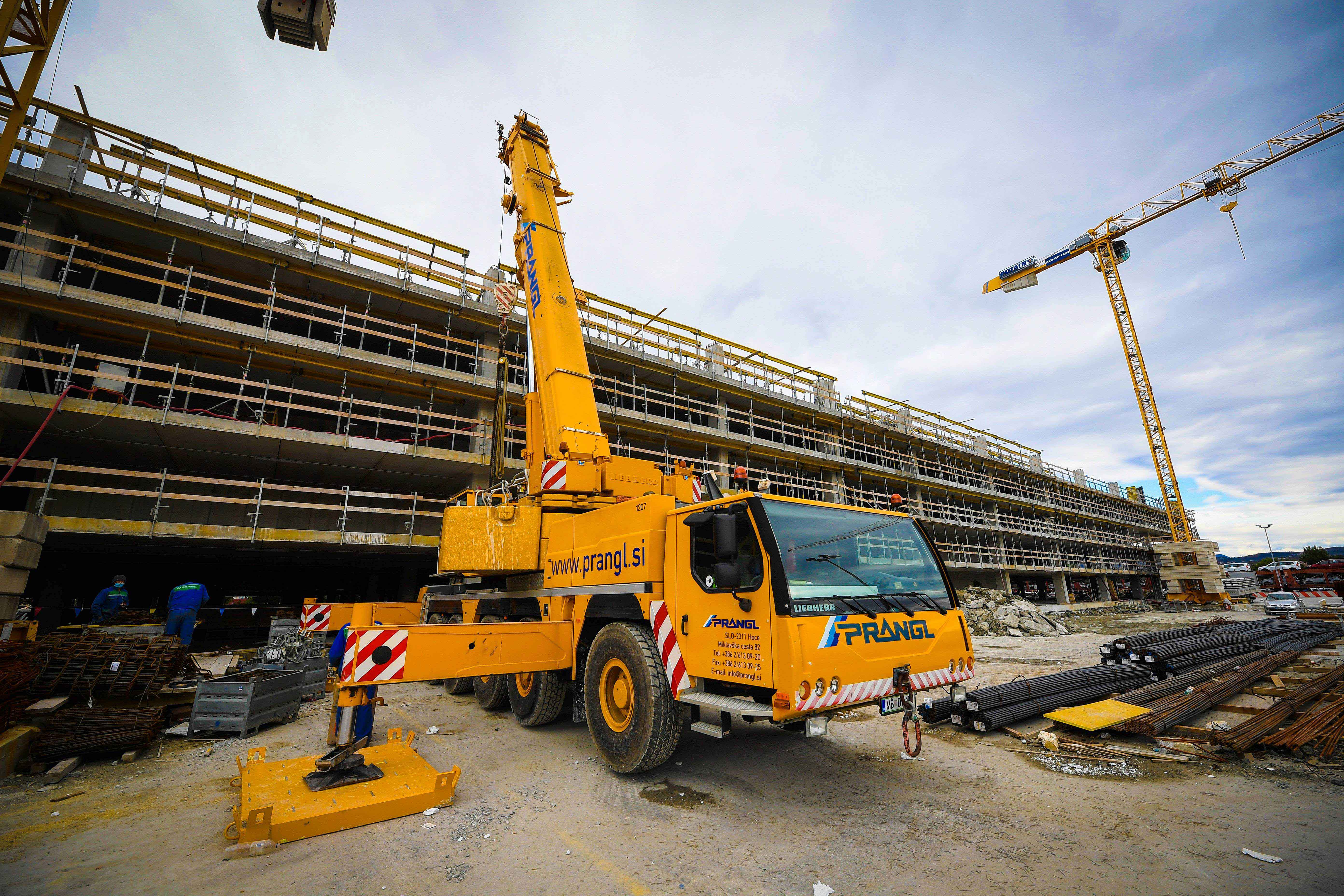 Construction of a multi-storey car park
The constant port expansion has resulted in a greater need for parking spaces. Therefore, the third project in the port of Koper concerns the construction of a new car park with a capacity of 6,000 cars. The prefabricated concrete columns and beams are being lifted with a 160-ton telescopic crane. This work is expected to be completed in February 2021.