November 2015
Ship transport
A huge excursion vessel has been transported to Lake Achen in Switzerland, in 15 separate transports.
Date:
November 2015 – December 2015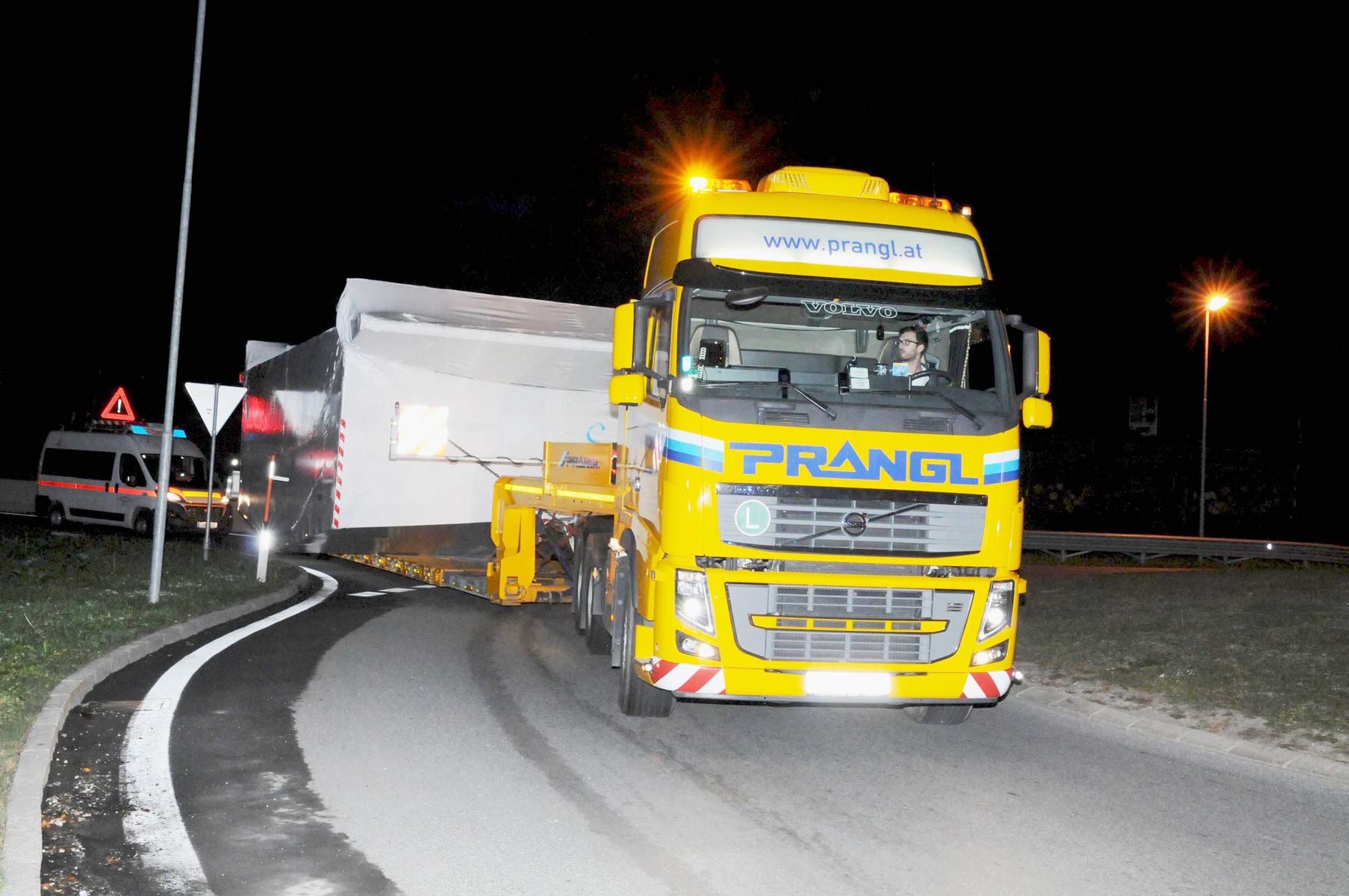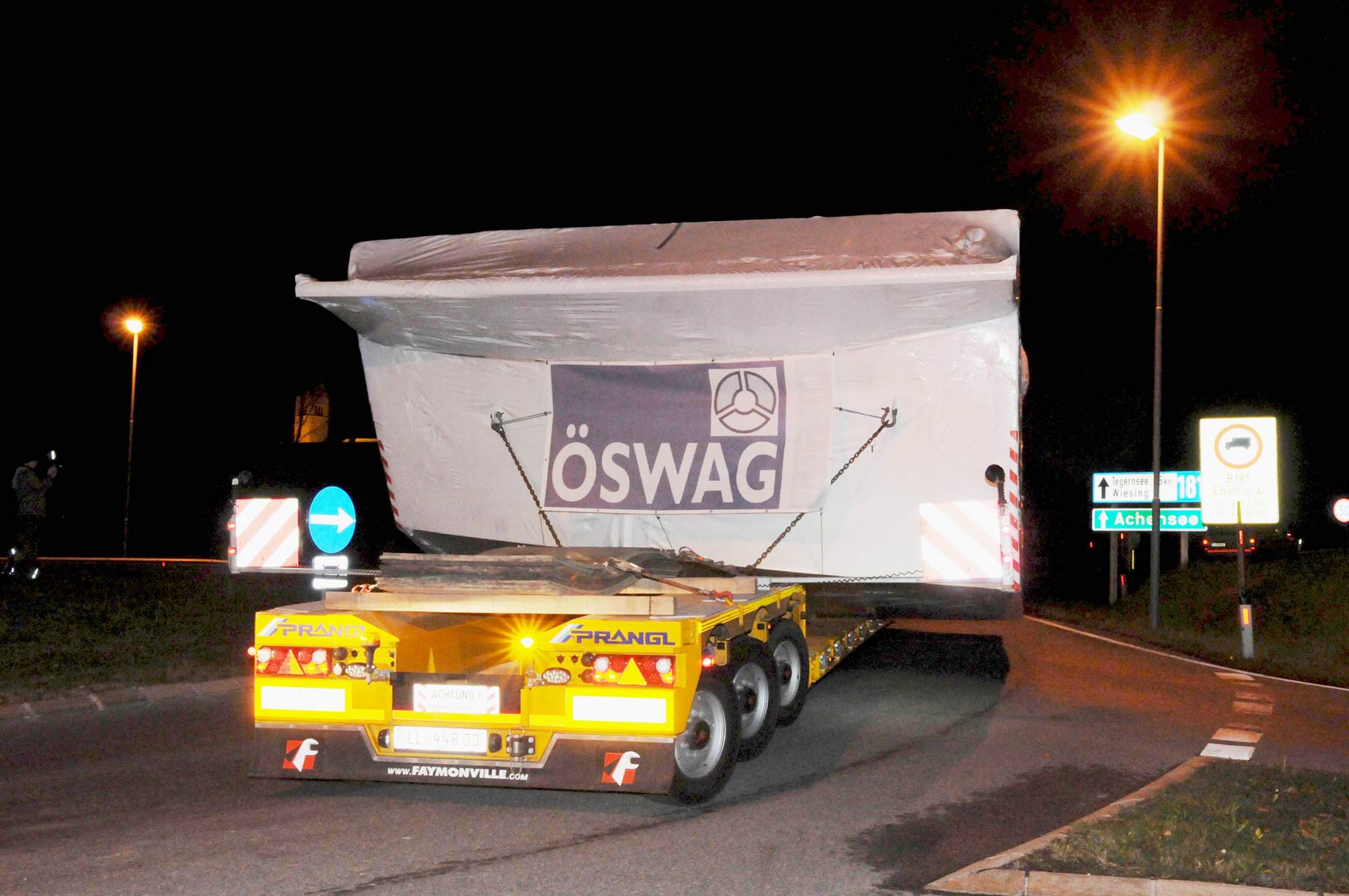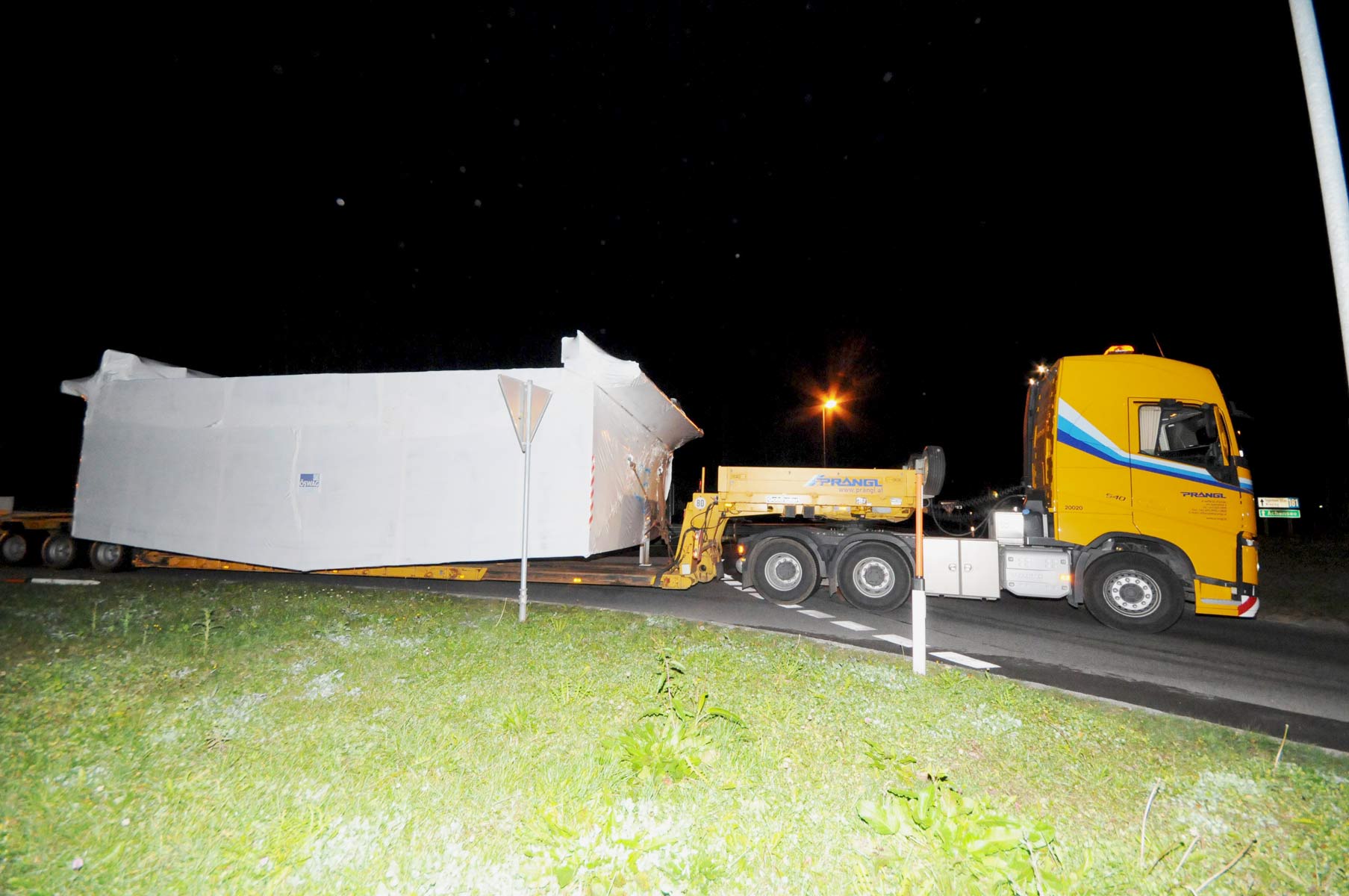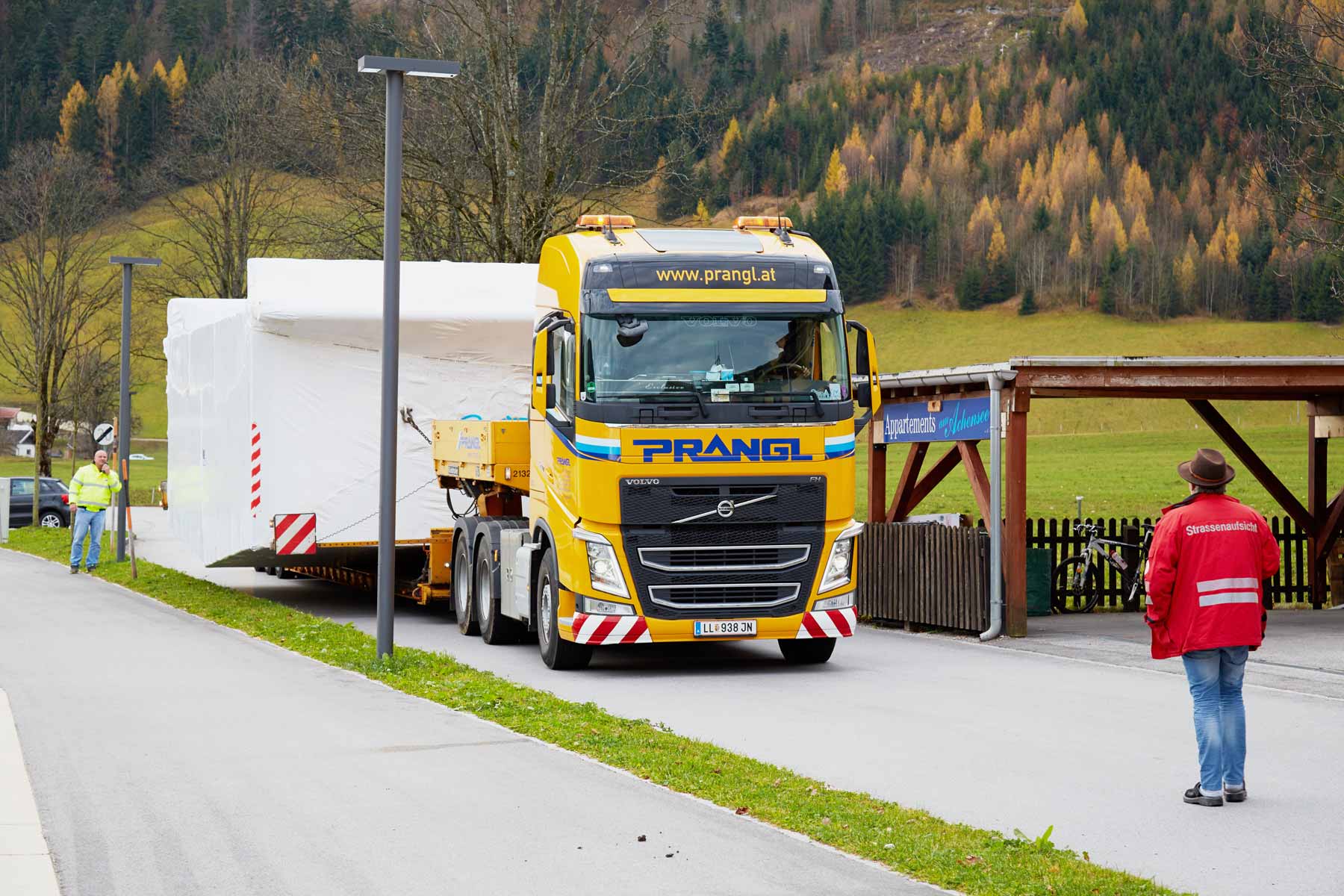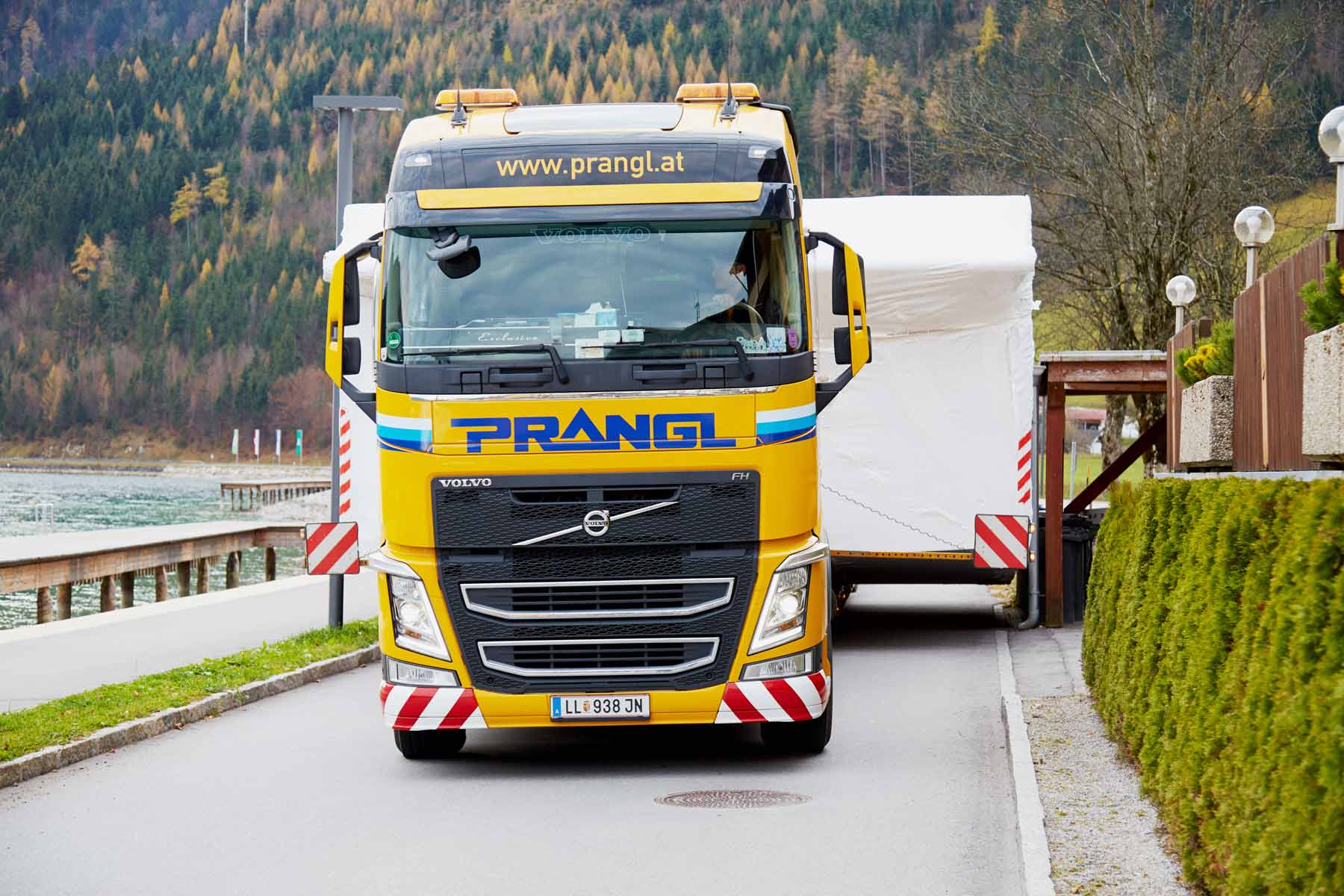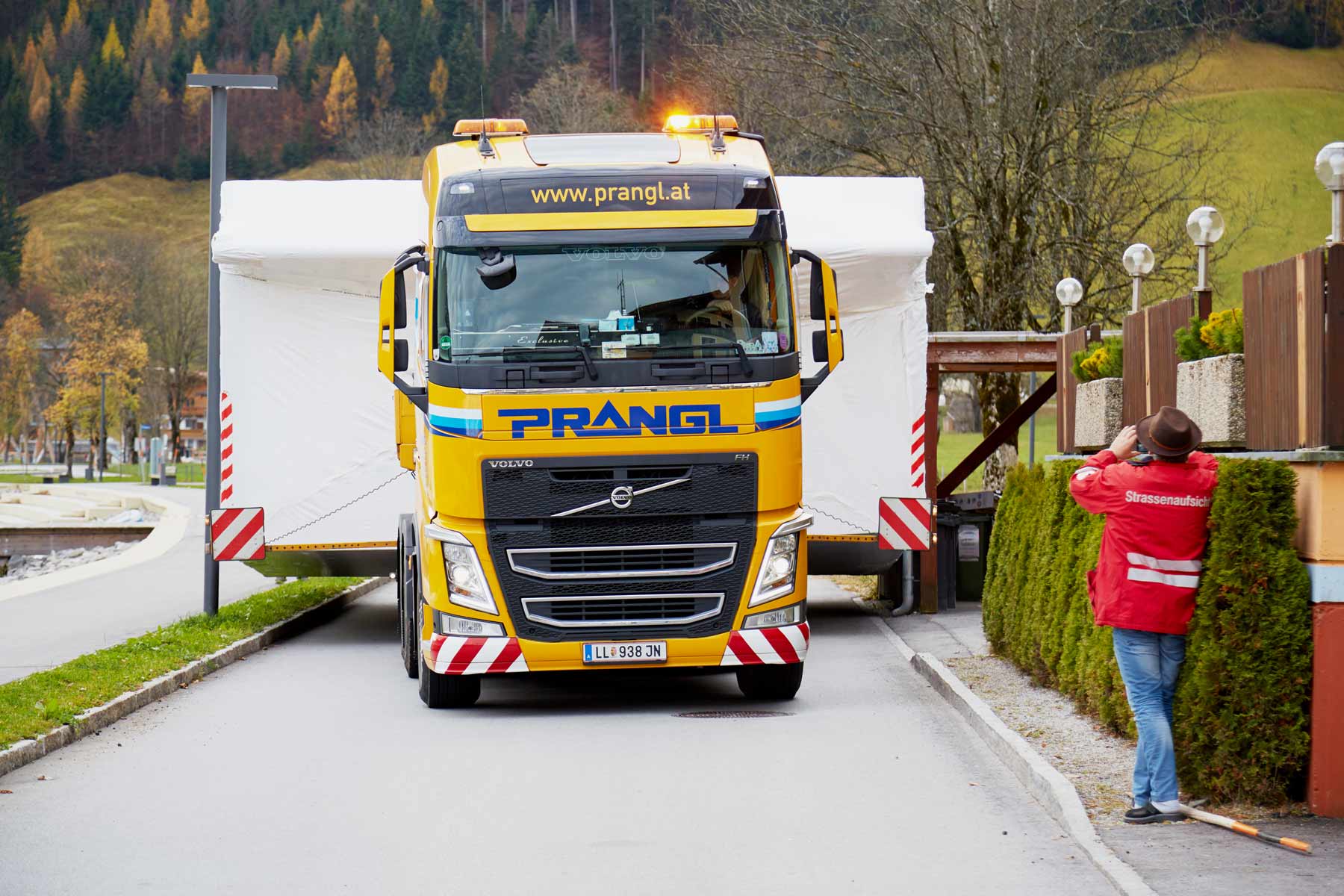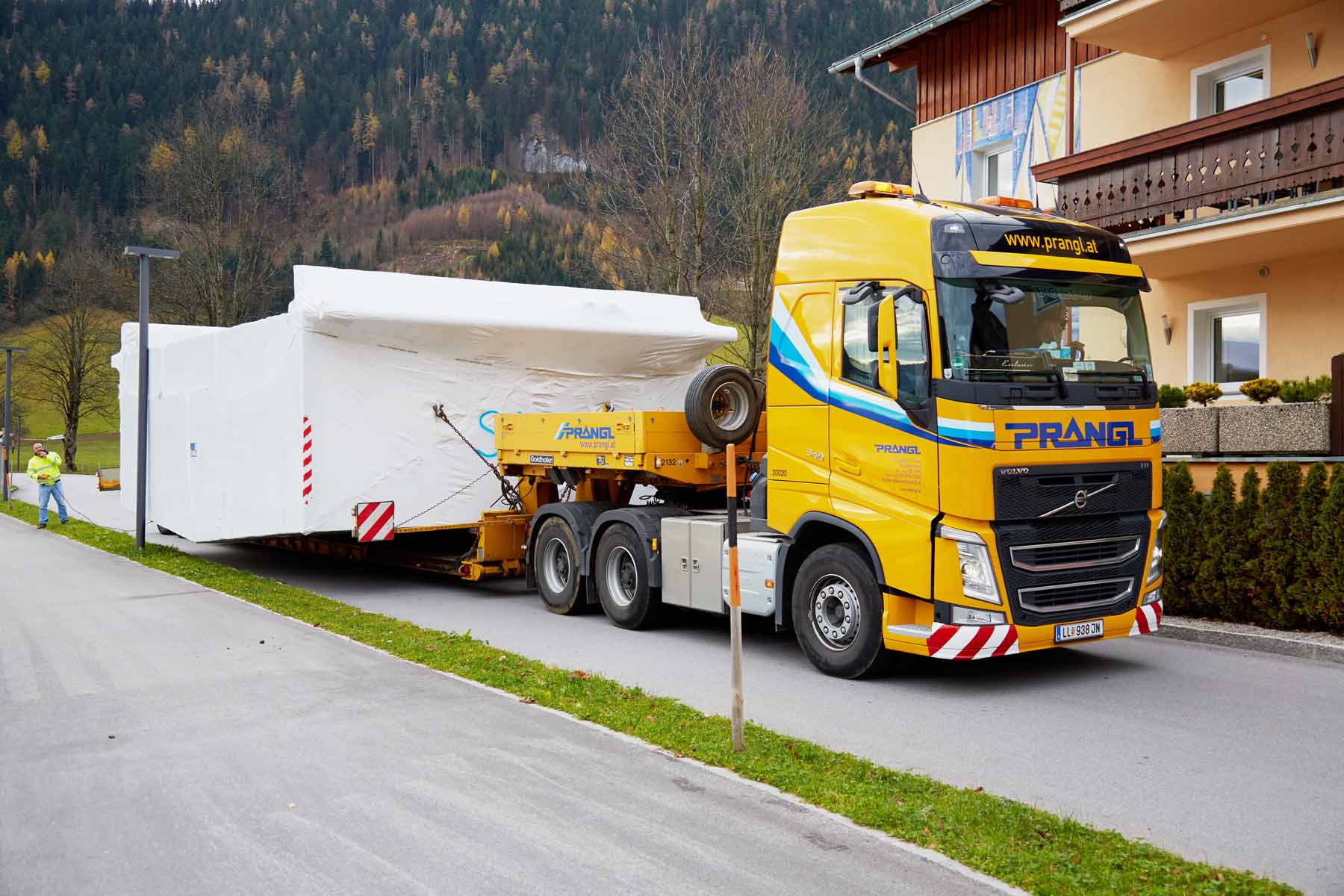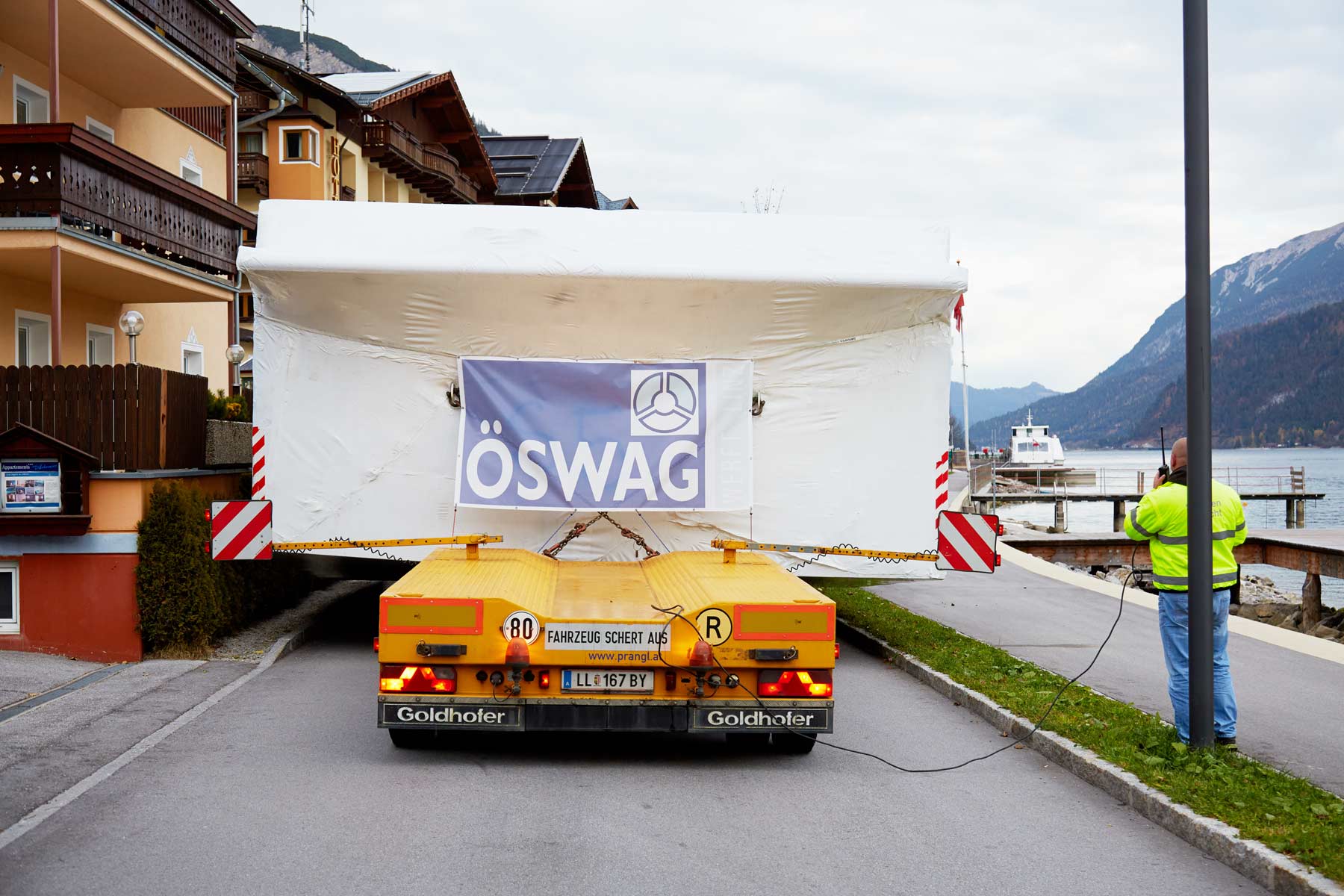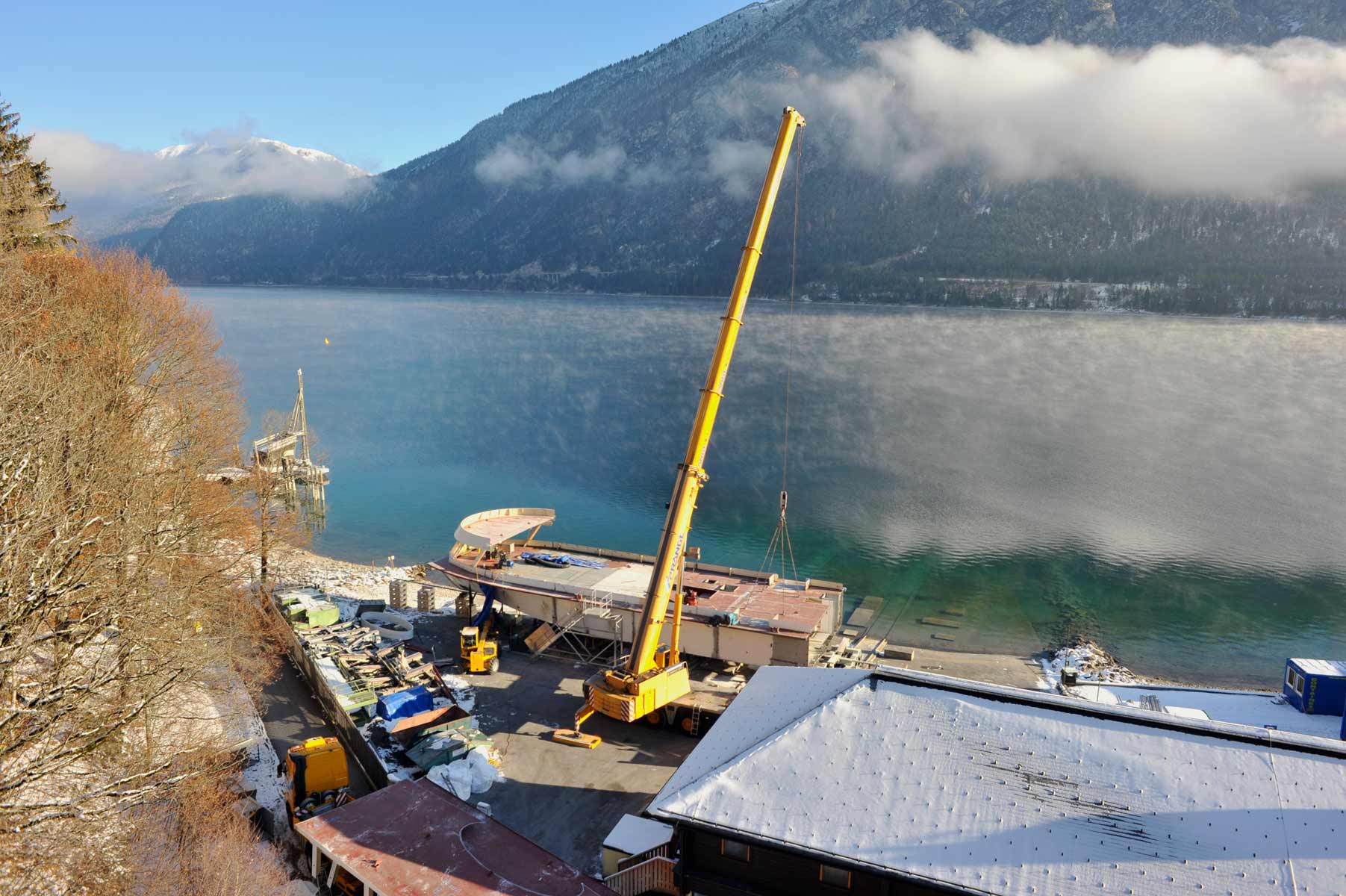 The challenge
From the shipyard to the water
As experts in the field of special transport, Prangl is the first port of call for many unusual projects. This was also the case for a shipping company that was adding a new excursion boat to its fleet. In order to get the huge object to its destination safely, many years of experience and a well thought out concept were required.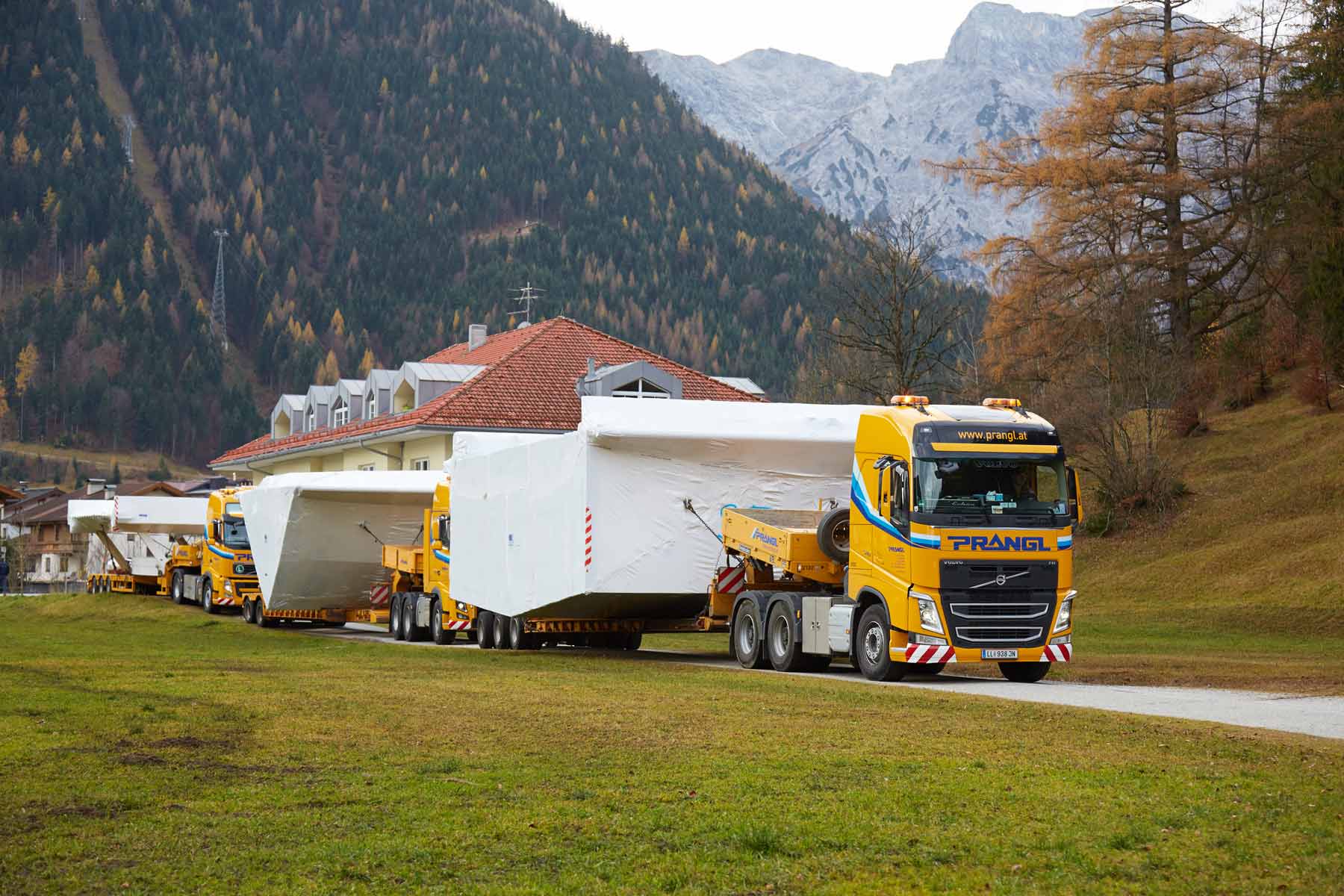 One ship, 15 separate transports
There is a long tradition of excursion boats on Lake Achen. Passenger excursions on Lake Achen, the largest lake in Tyrol, began as early as in the late 19th century. To serve as a new attraction for visitors to Lake Achen, a new excursion boat has been purchased. Since the dimensions of this new "member of the family" are so large, it was impossible to transport it in one piece. In cooperation with the shipyard, the specialists at Prangl developed a logistics concept involving 15 separate transports, most of which were made together in a single convoy.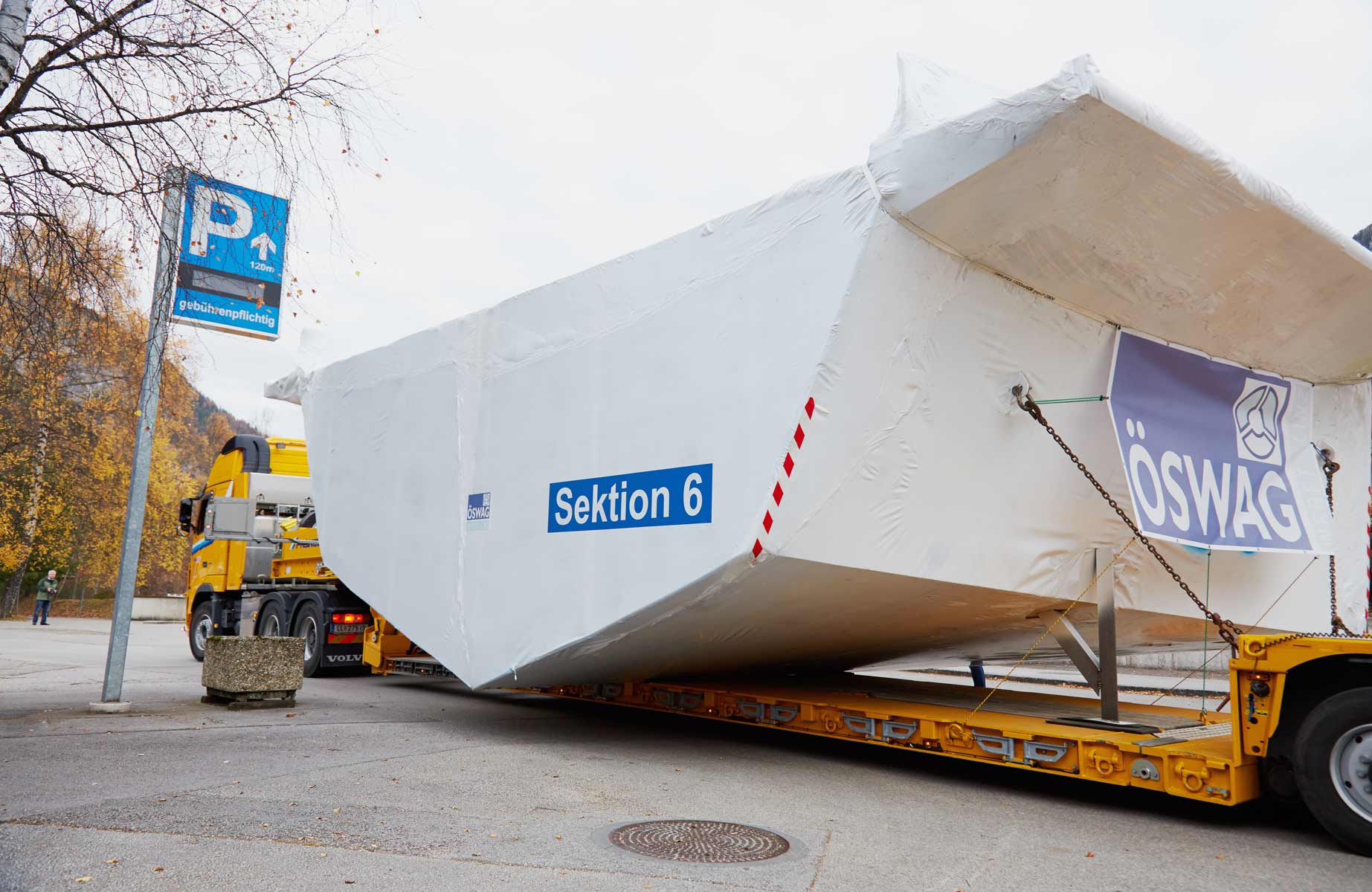 Exciting journey from Linz to Pertisau
The individual sections of the ship were 12 metres long, 5.9 metres wide, and 3.5 metres high. The unit weight of these sections was up to 22 tonnes. A total of three 3-axle trucks with low-bed semi-trailers and one 2-axle truck with a semi-trailer were deployed for the project. Thanks to a smart tonnage plan, it was possible to significantly reduce logistics costs by using only four vehicles. Routing the transports from Linz to Pertisau was a challenging, suspense-filled experience. Numerous mountain roads and some obstacles had to be overcome, requiring the utmost concentration from our trained drivers.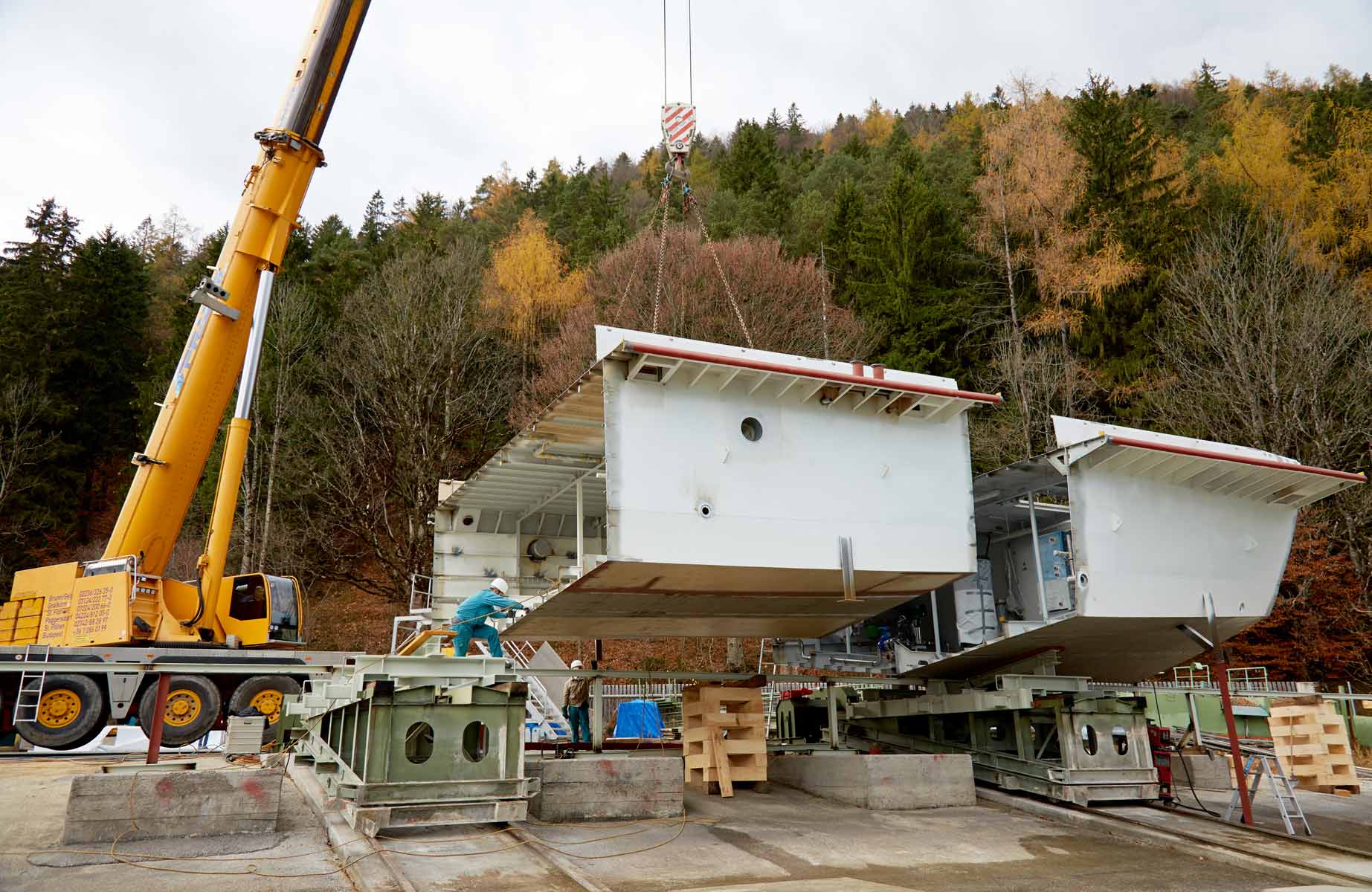 Assembly using a 200-tonne telescopic crane
At the destination the 15 individual parts were lifted, using a 200 tonne telescopic crane, into a specially produced assembly frame. Once it is completed, the 45 metre long passenger ship will be floated in the middle of May 2016. Thanks to thorough planning and flawless execution, all of the logistics operations were completed to the satisfaction of all involved.