April 2020
Replacement of components
Wind turbines also need to be maintained. Austria's most powerful telescopic crane is perfectly suited for this.
Date:
30.03.2020 – 15.04.2020
Sales:
Klaus Obertscheider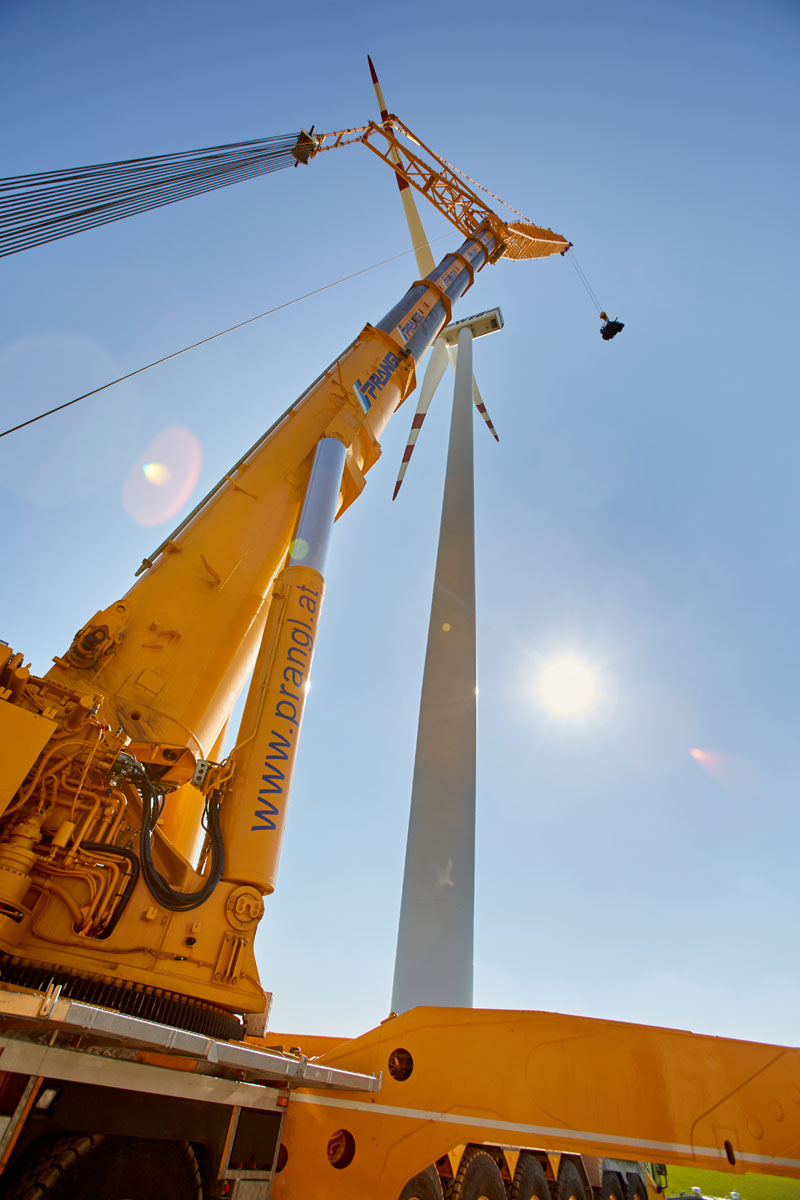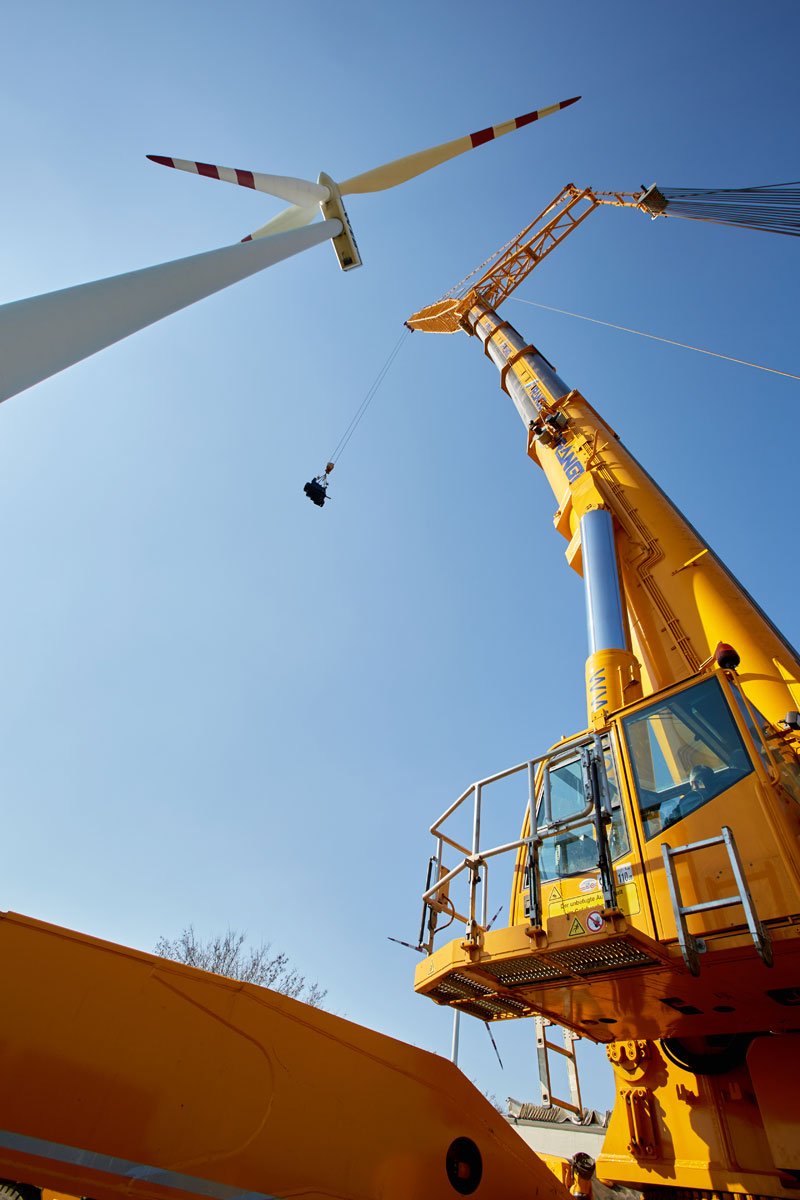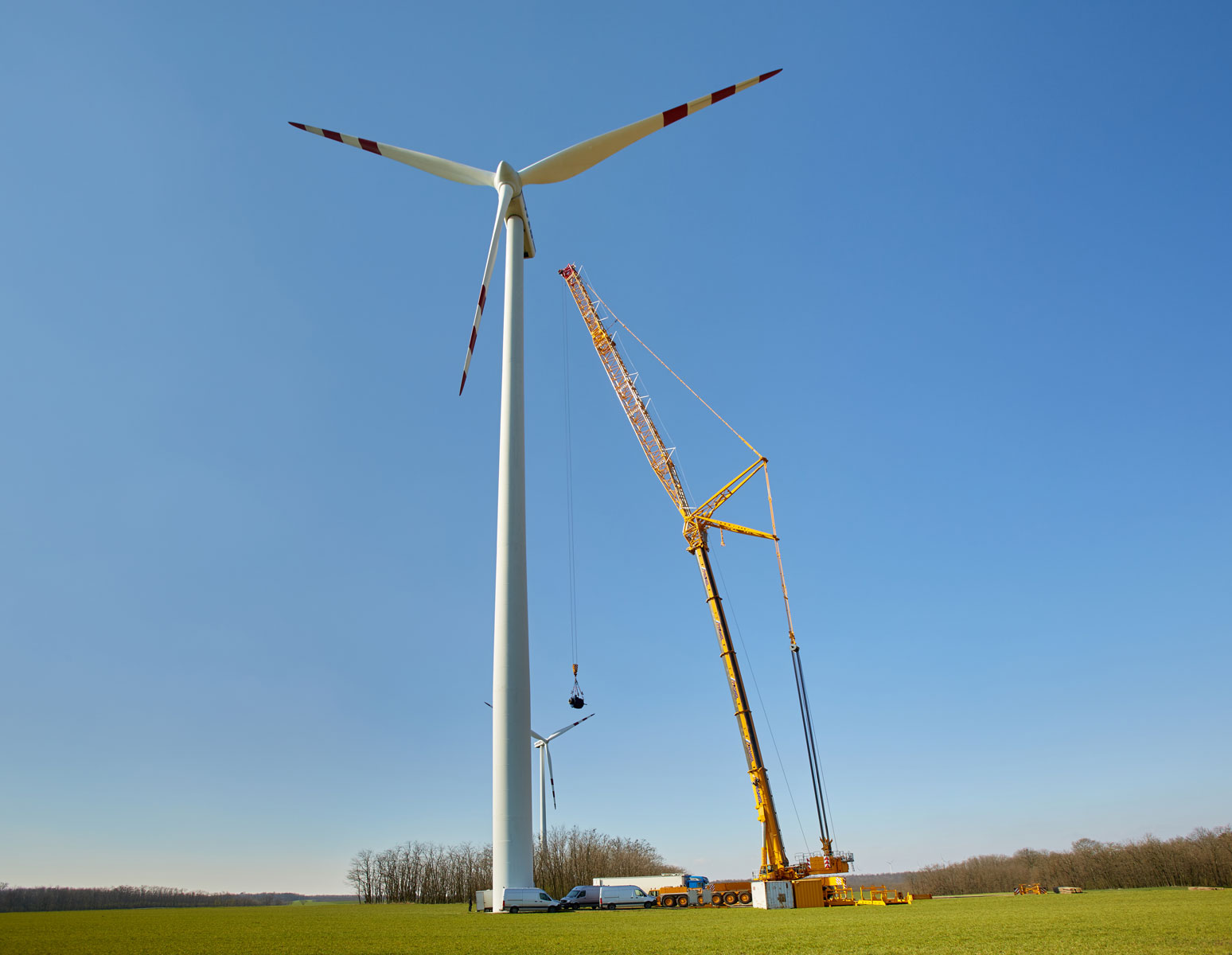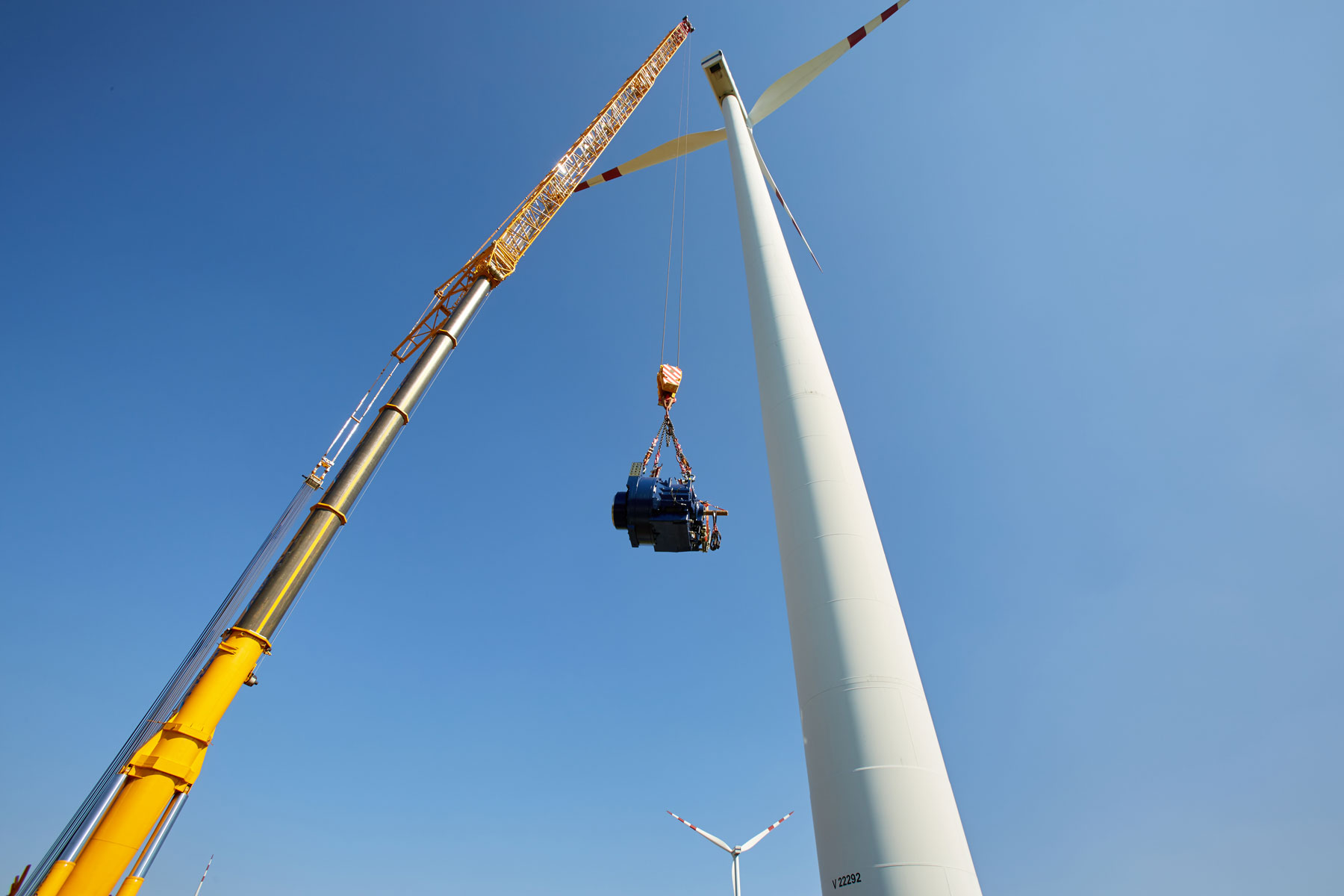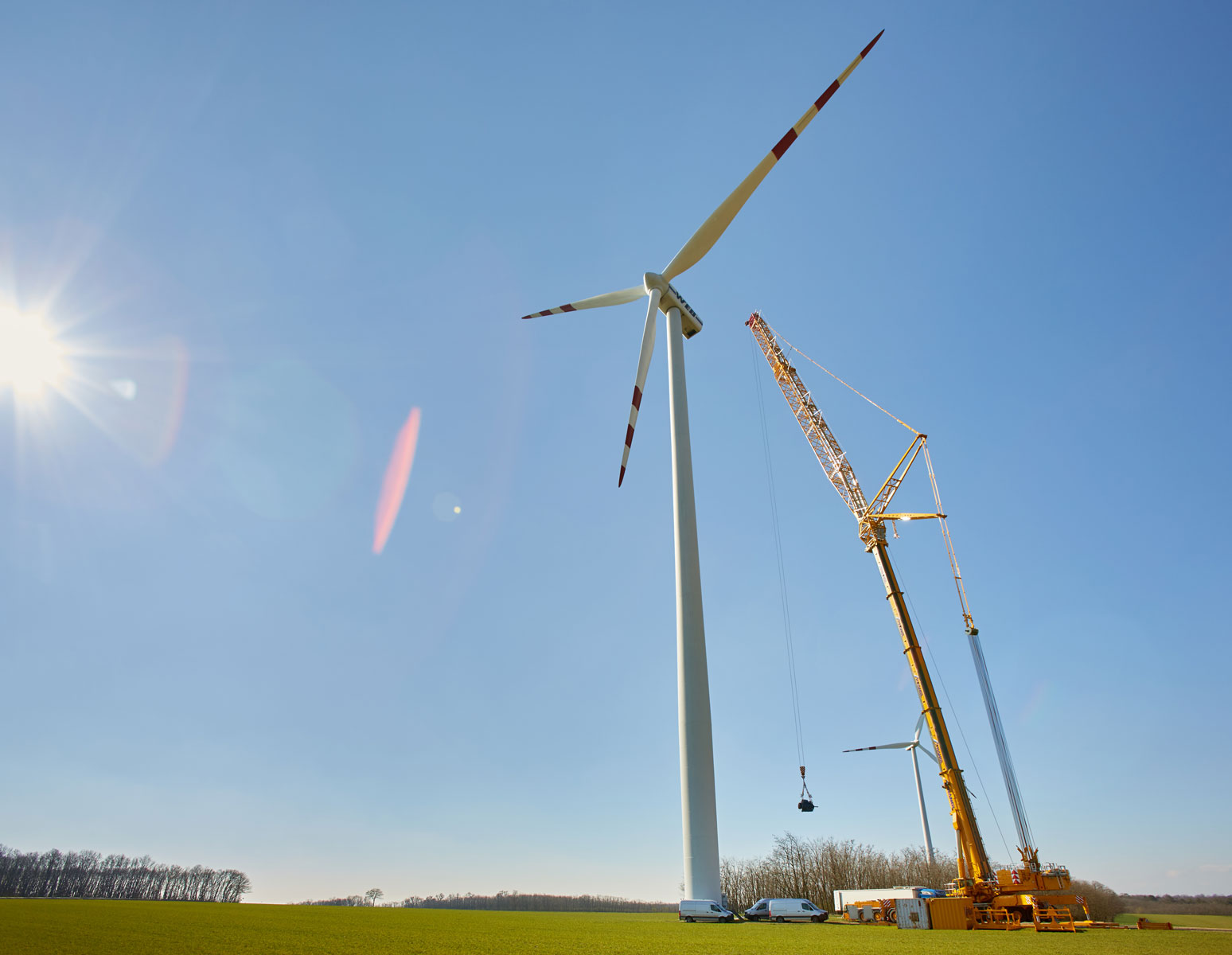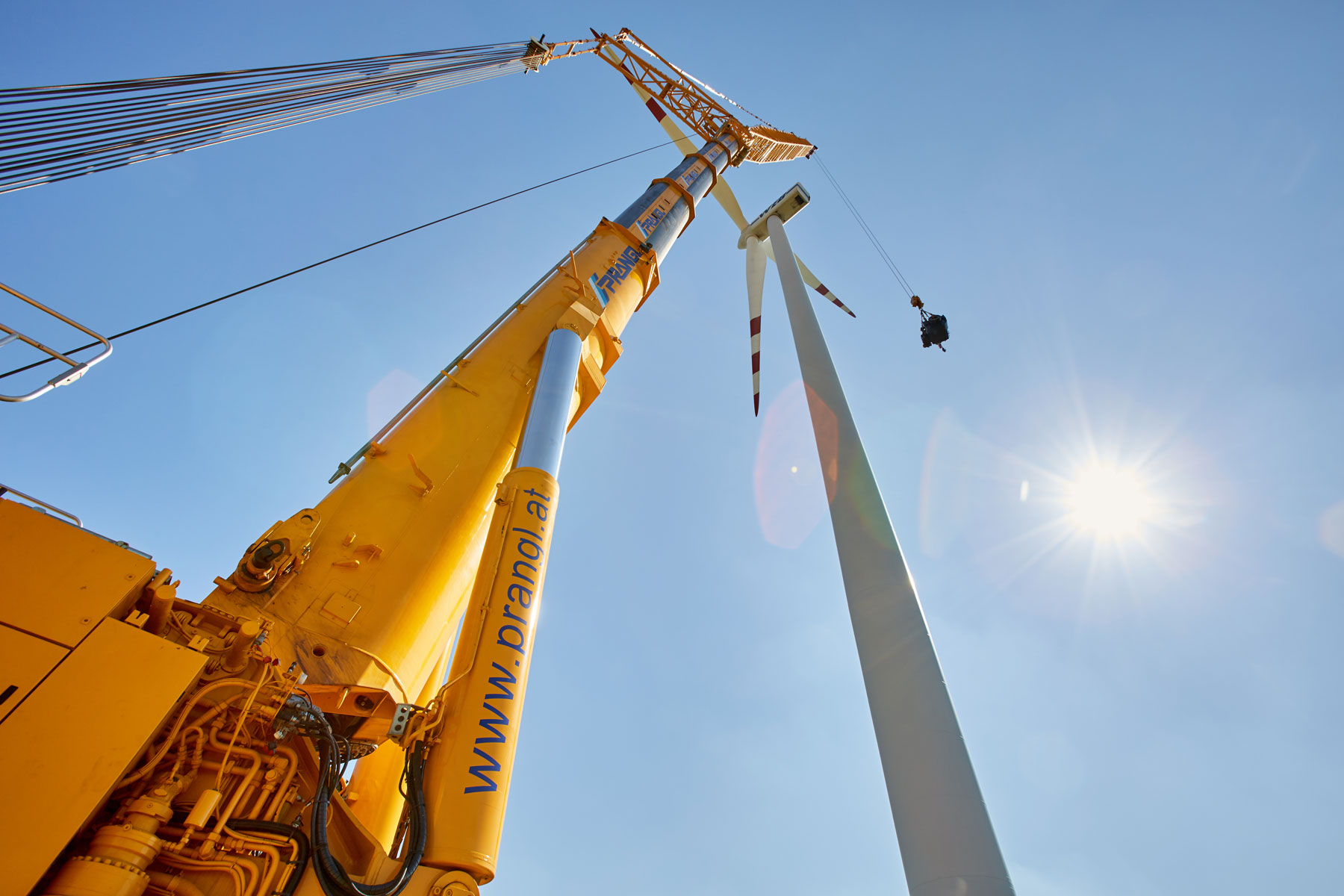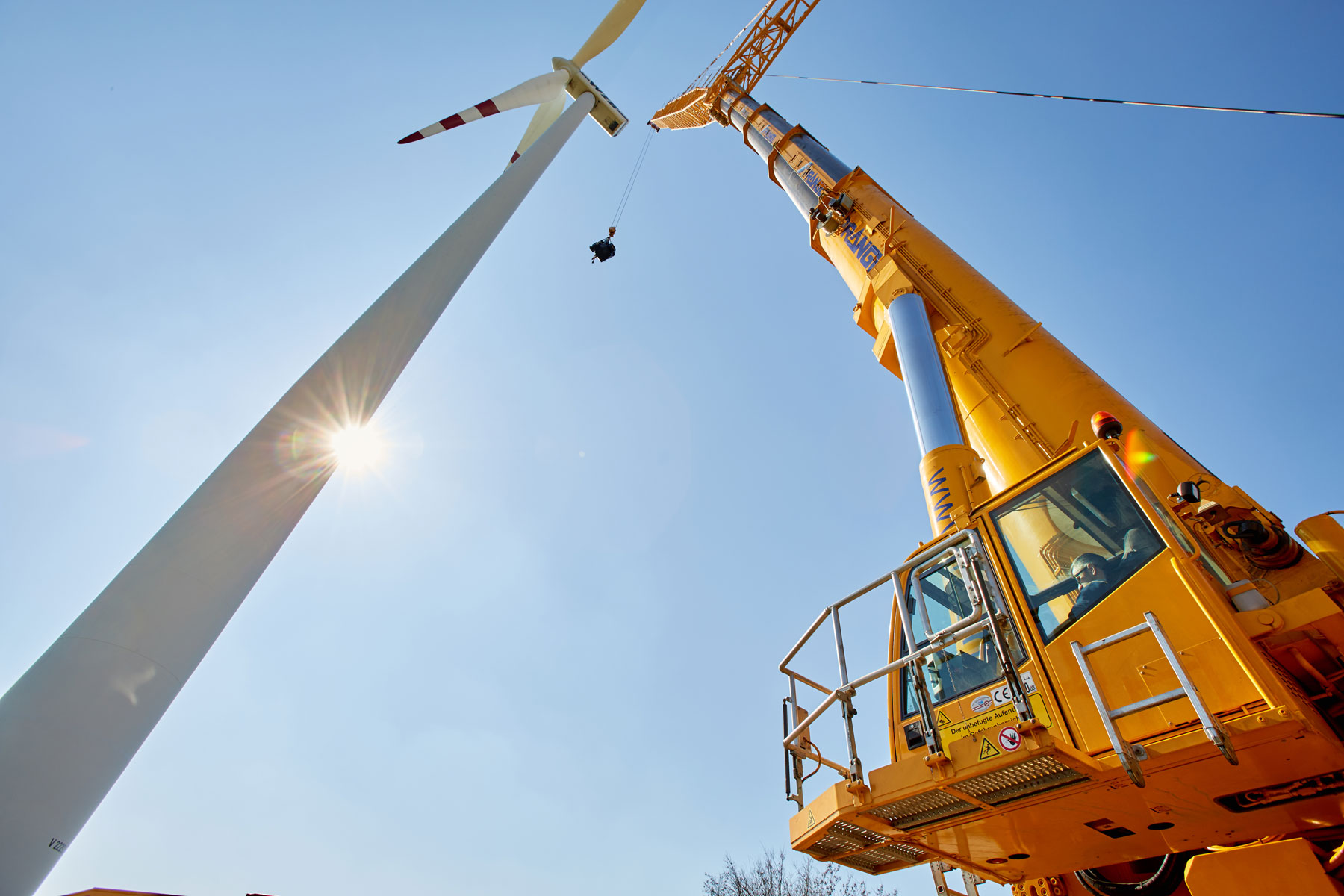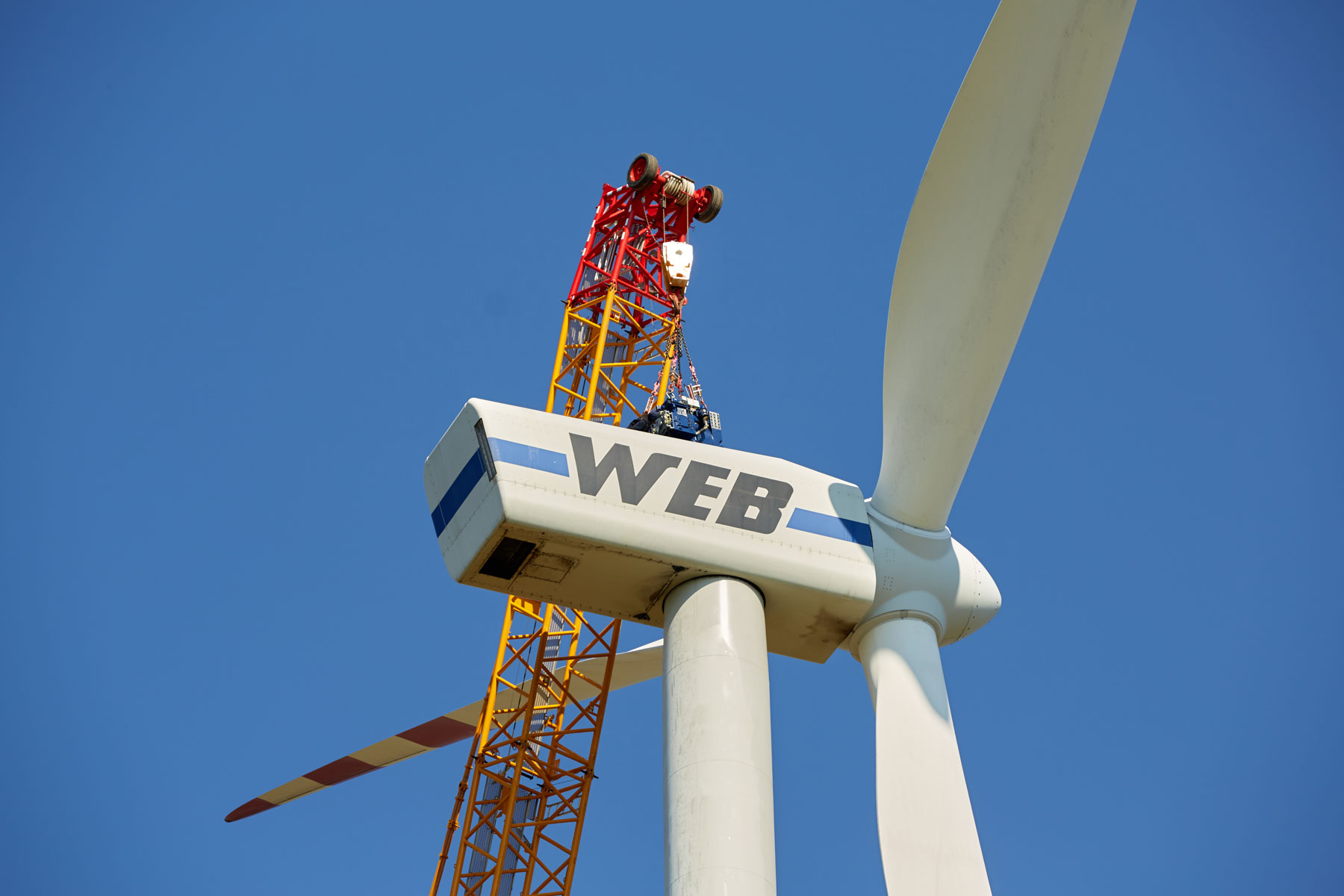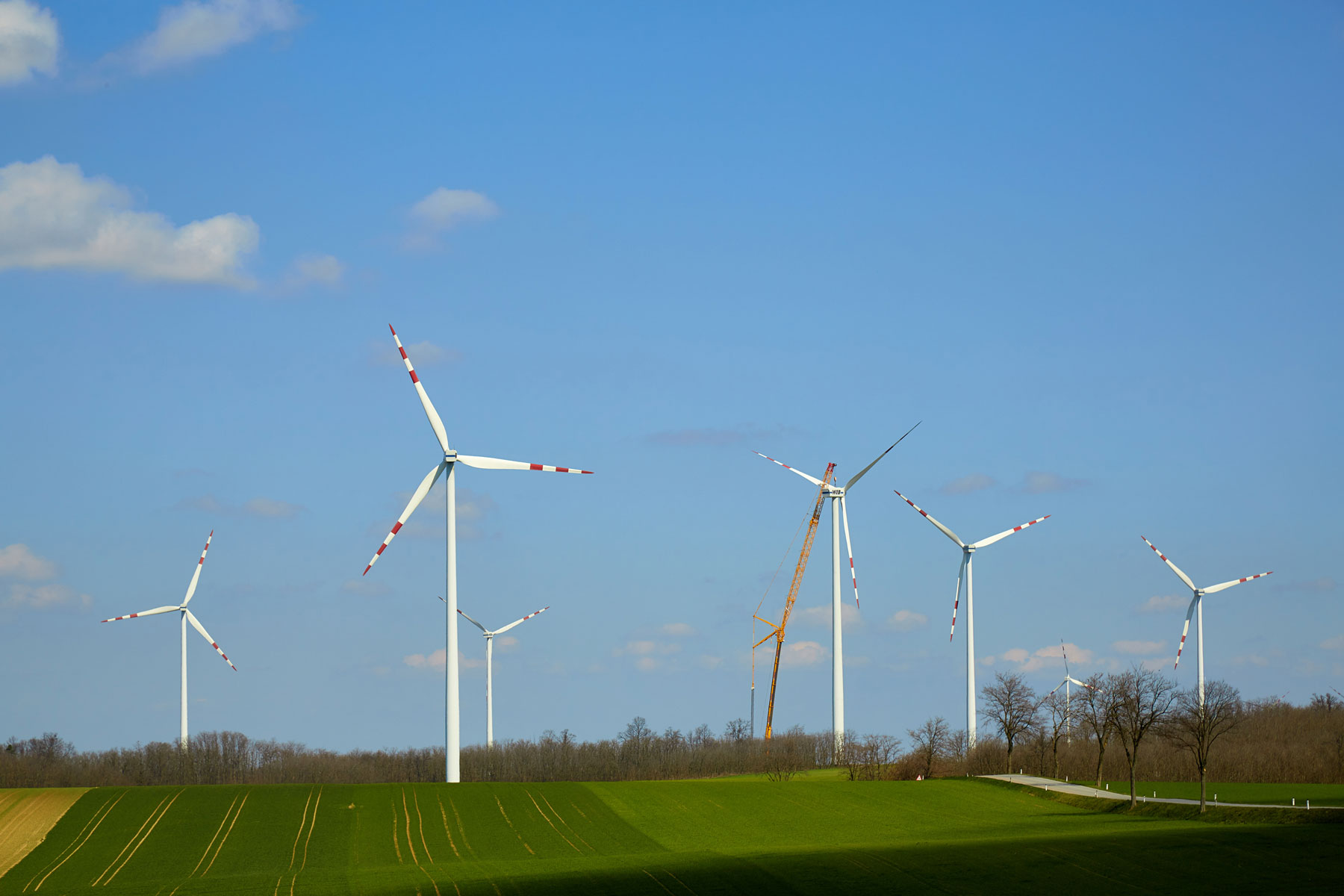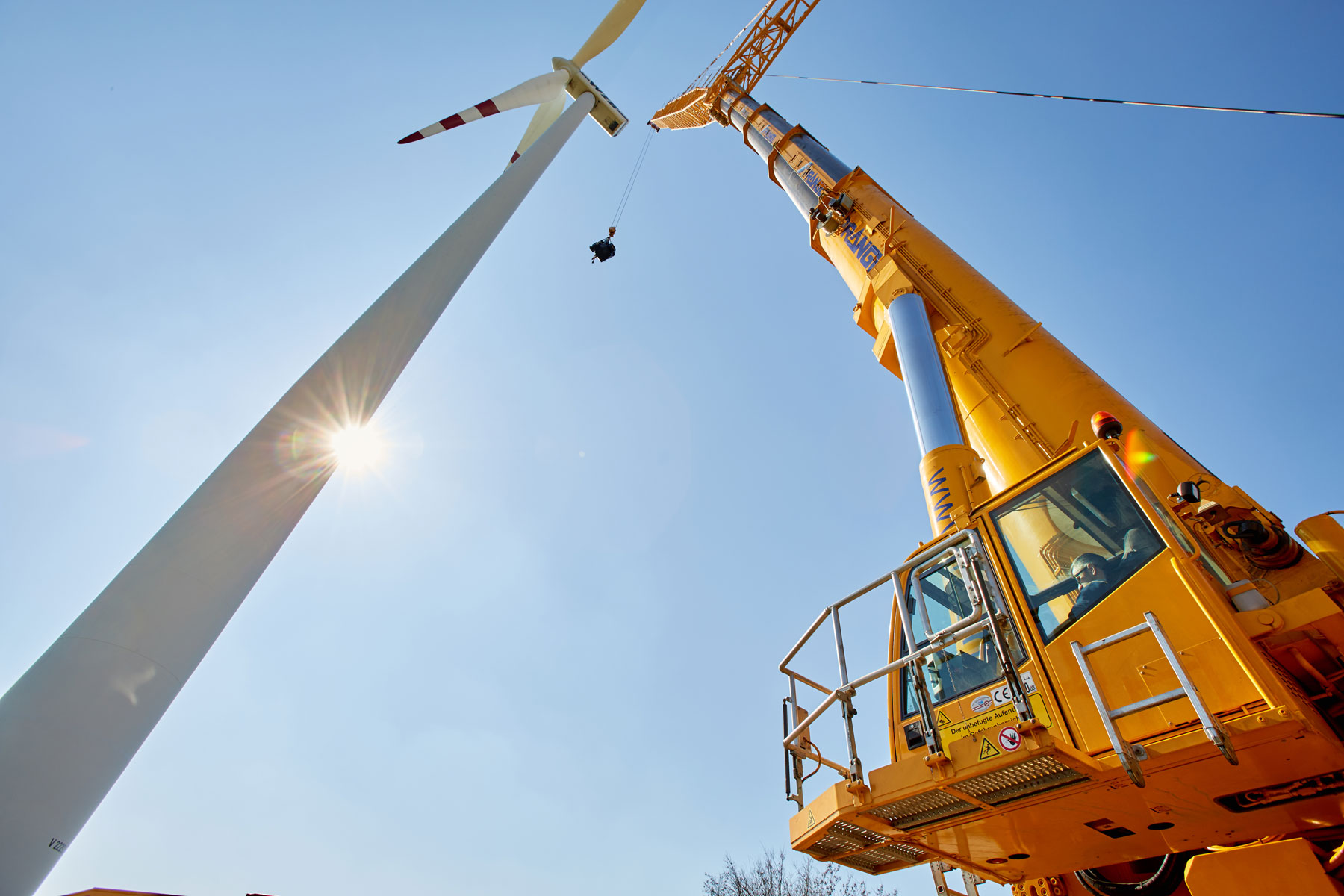 The challenge
Service job in the Maustrenk wind farm
This case concerned the replacement of generators and gear units at two 2 MW wind turbines in Maustrenk. Prangl has been a reliable partner for wind energy operators for many years and was therefore entrusted with this task. The yellow team regularly demonstrates its top expertise not only when it comes to the planning of new projects, but also offers all possible support from the respective service teams.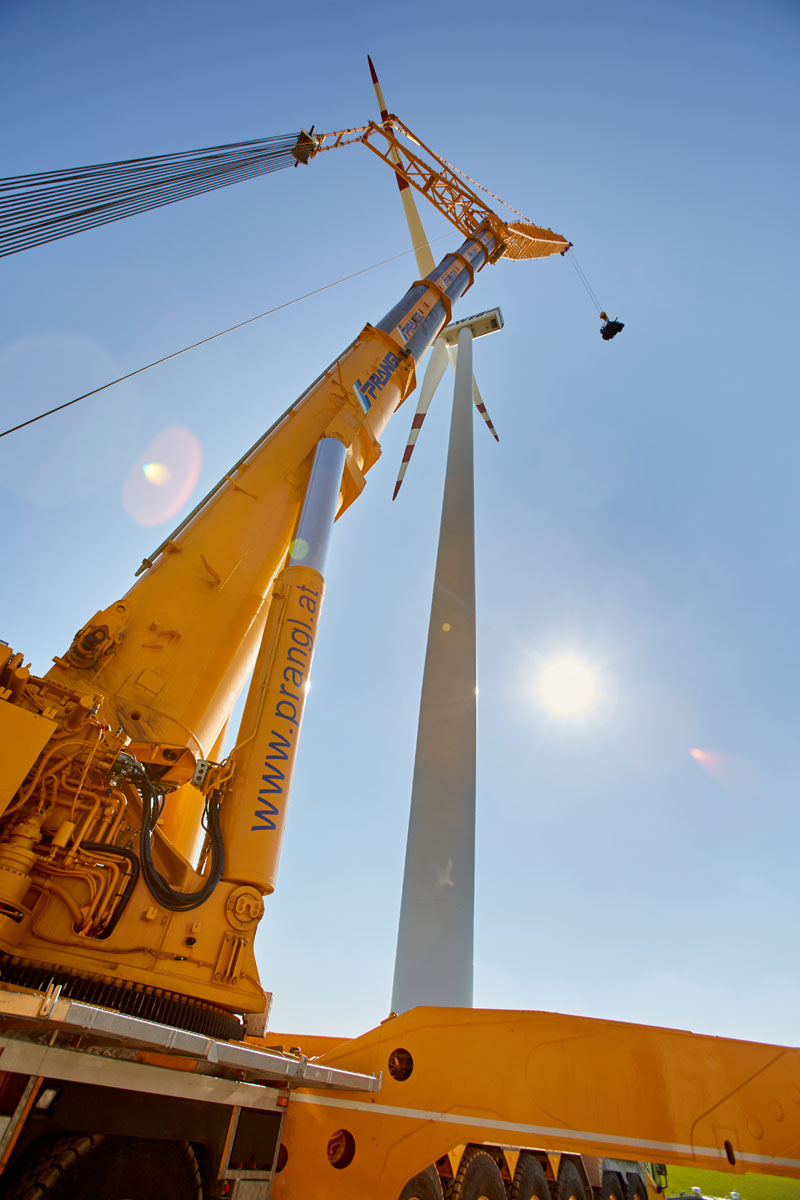 The PTK 1000 is the ideal device
In the event of defective systems, it is particularly important to react flexibly and quickly in order to keep downtime (and thus the loss of yield) as low as possible. In Maustrenk, the 18.0 tonne gear units as well as the 6.0 tonne generators were therefore lifted in and out with Austria's strongest telescopic crane, a 1000 tonne truck. With its long telescopic boom, the PTK 1000 is characterised by particularly fast assembly, conversion and dismantling times. Precisely these factors are of particular importance in the time-critical service industry.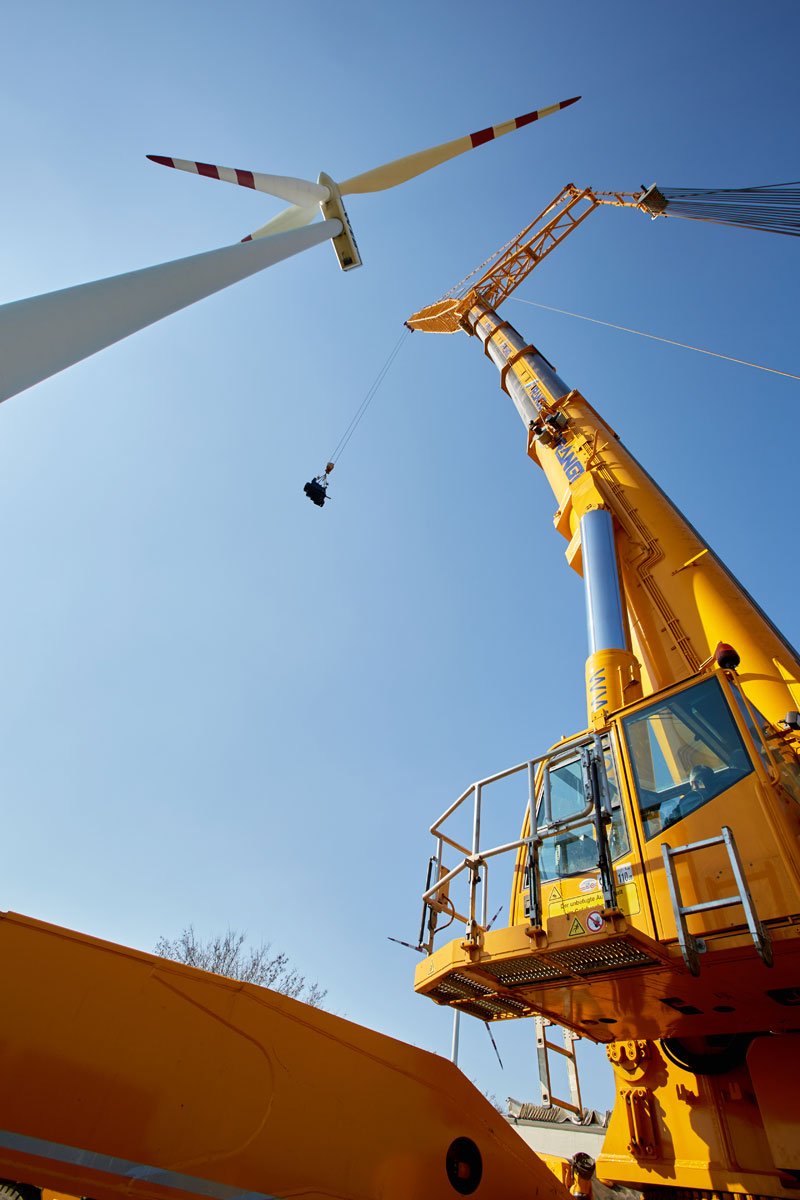 Success thanks to experience and the best equipment
The yellow giant was built on a hook height of 115.6 metres on the power station premises. When fully assembled, it weighed in at 255.8 tonnes. The generators were lifted in and out without incident despite the on-site wind situation that could not be planned for in advance. This is particularly challenging during such operations. However, the combination of experienced operating personnel and top equipment was also able to master these obstacles perfectly.