January 2017
Two bridges
Two bridges were "assembled" on the Vienna central station (Wien Hauptbahnhof) premises.
Sales:
Klaus Obertscheider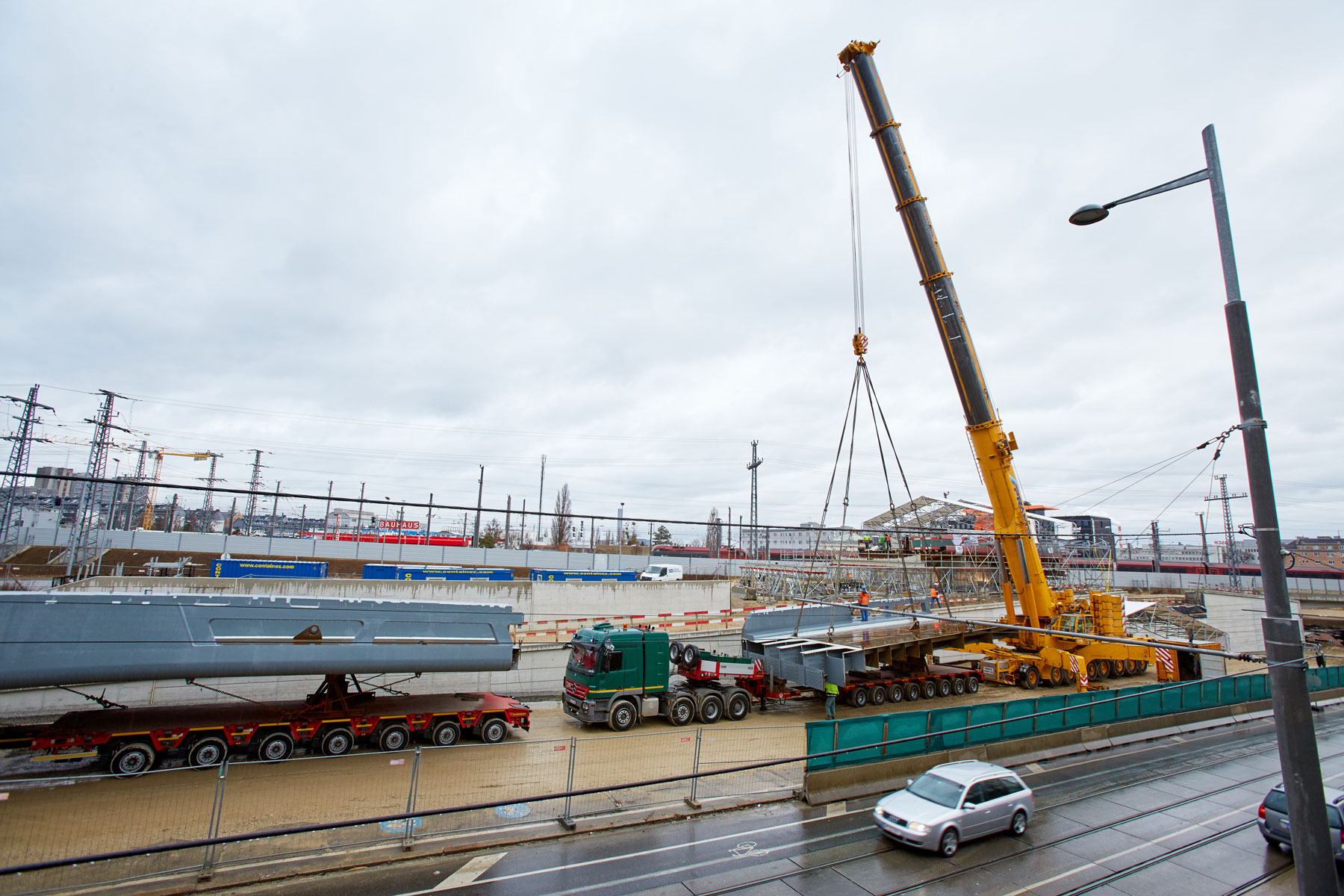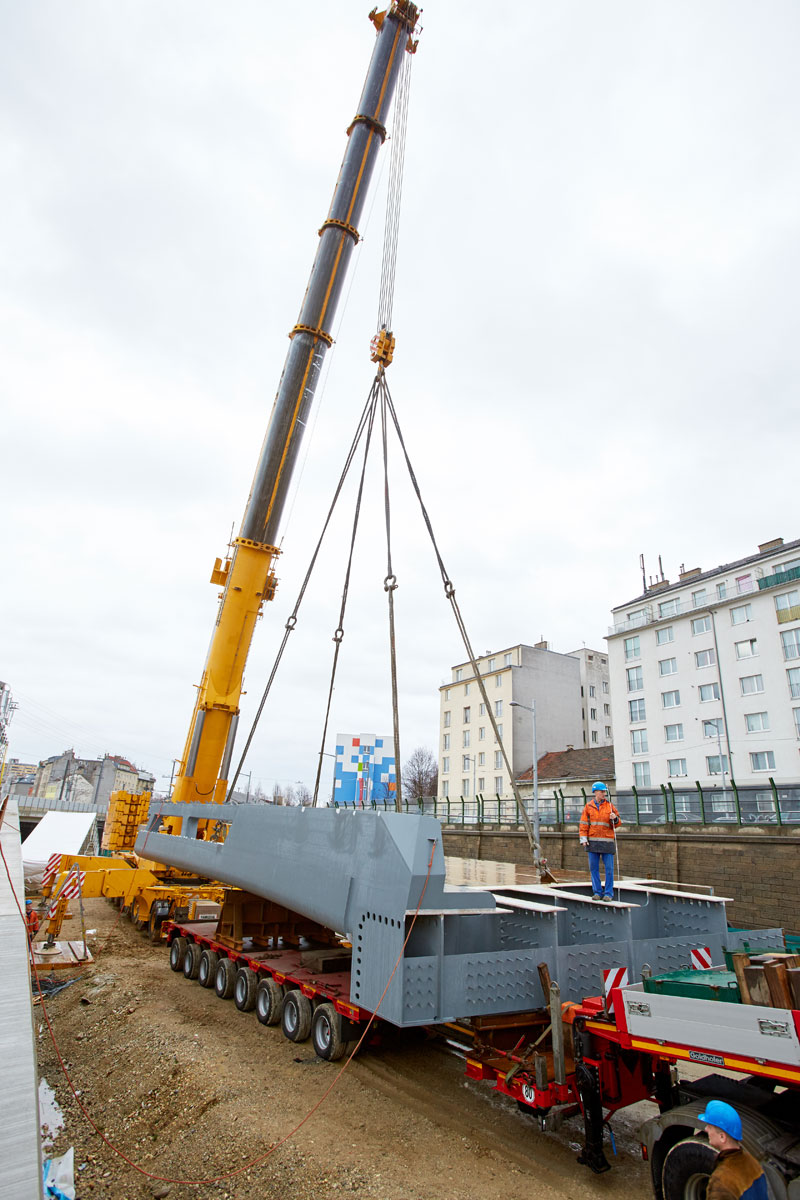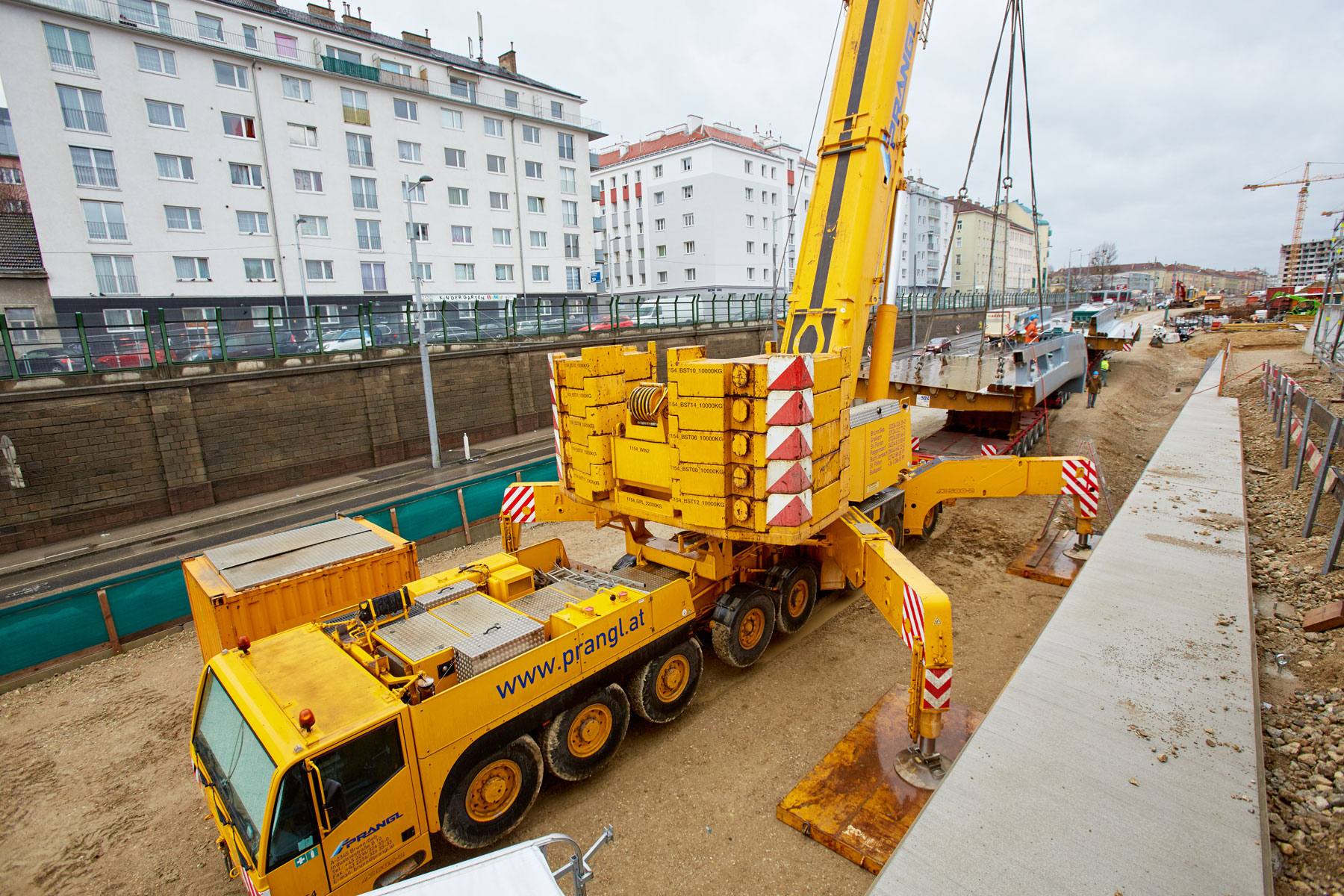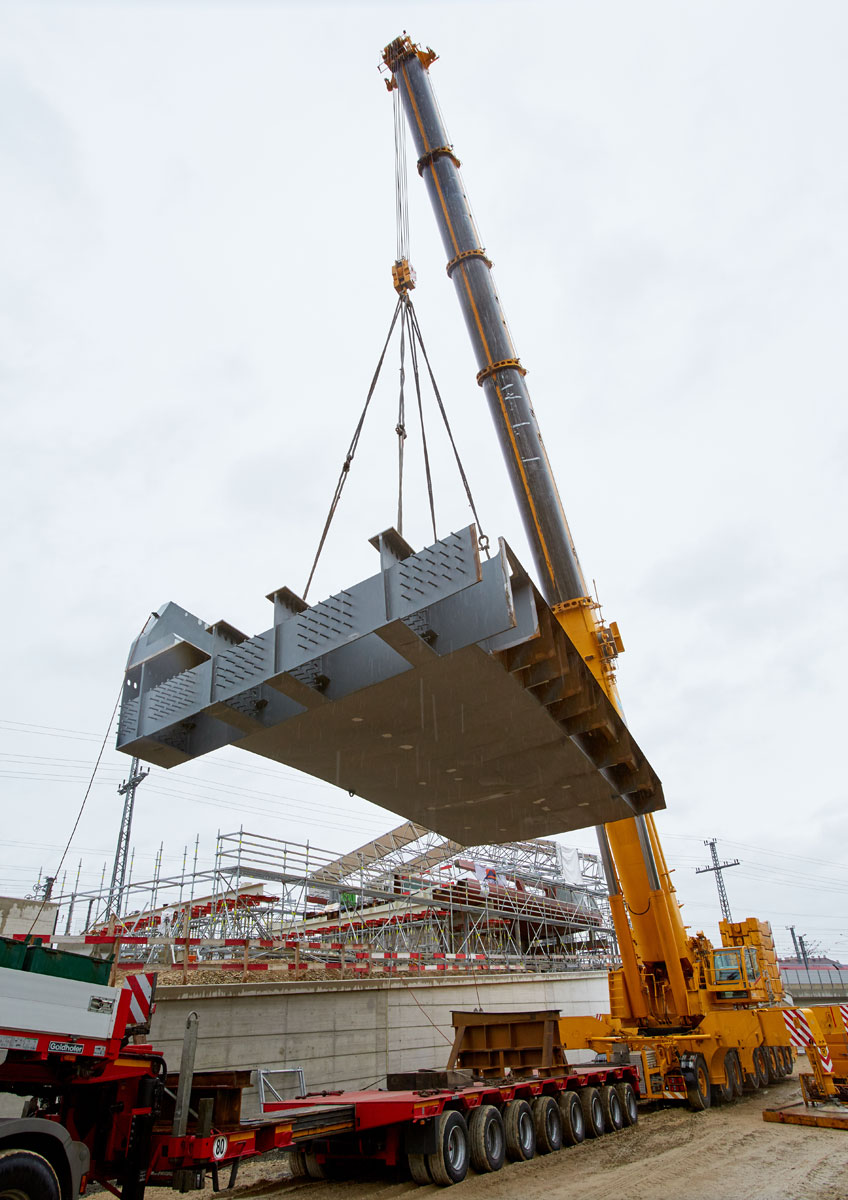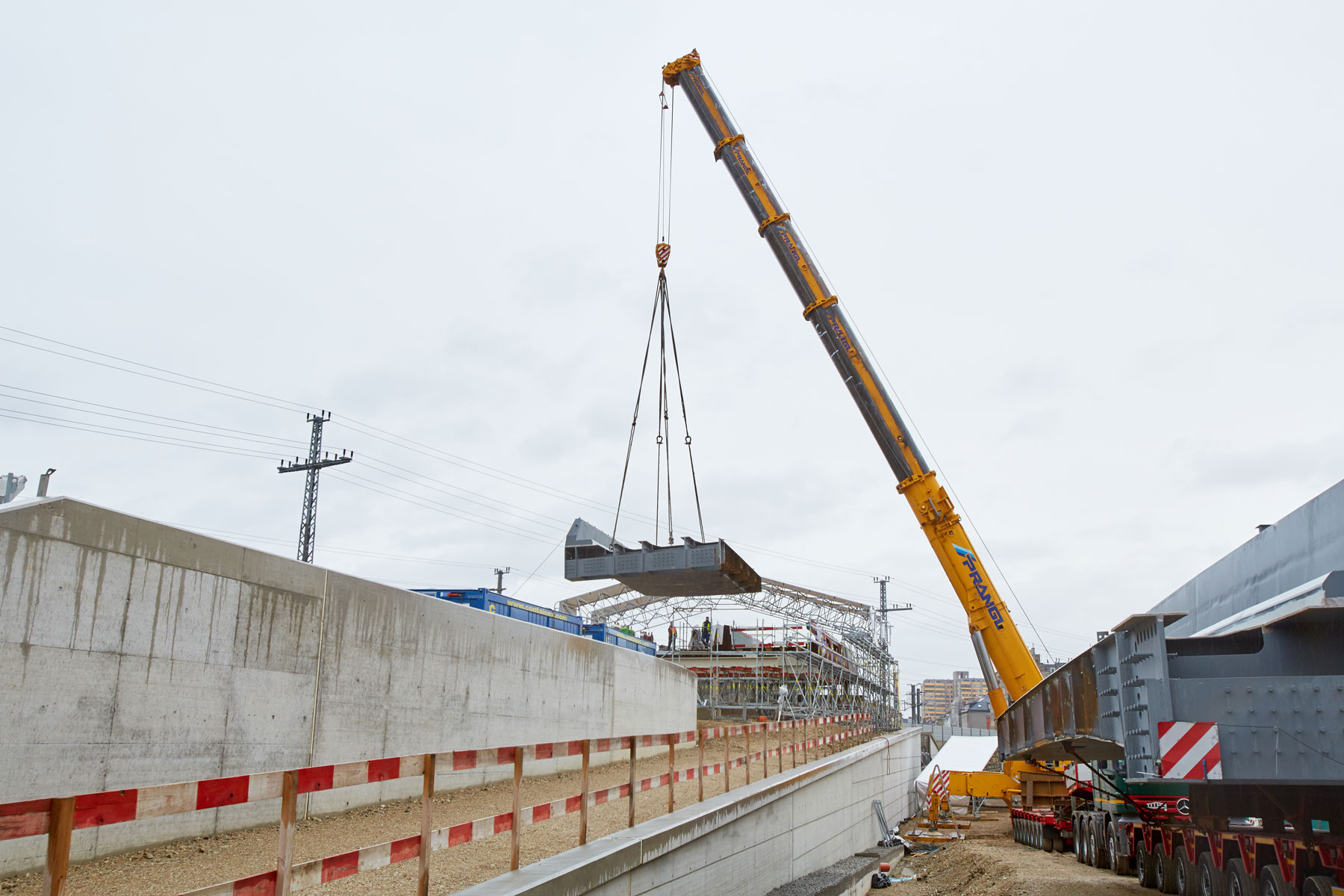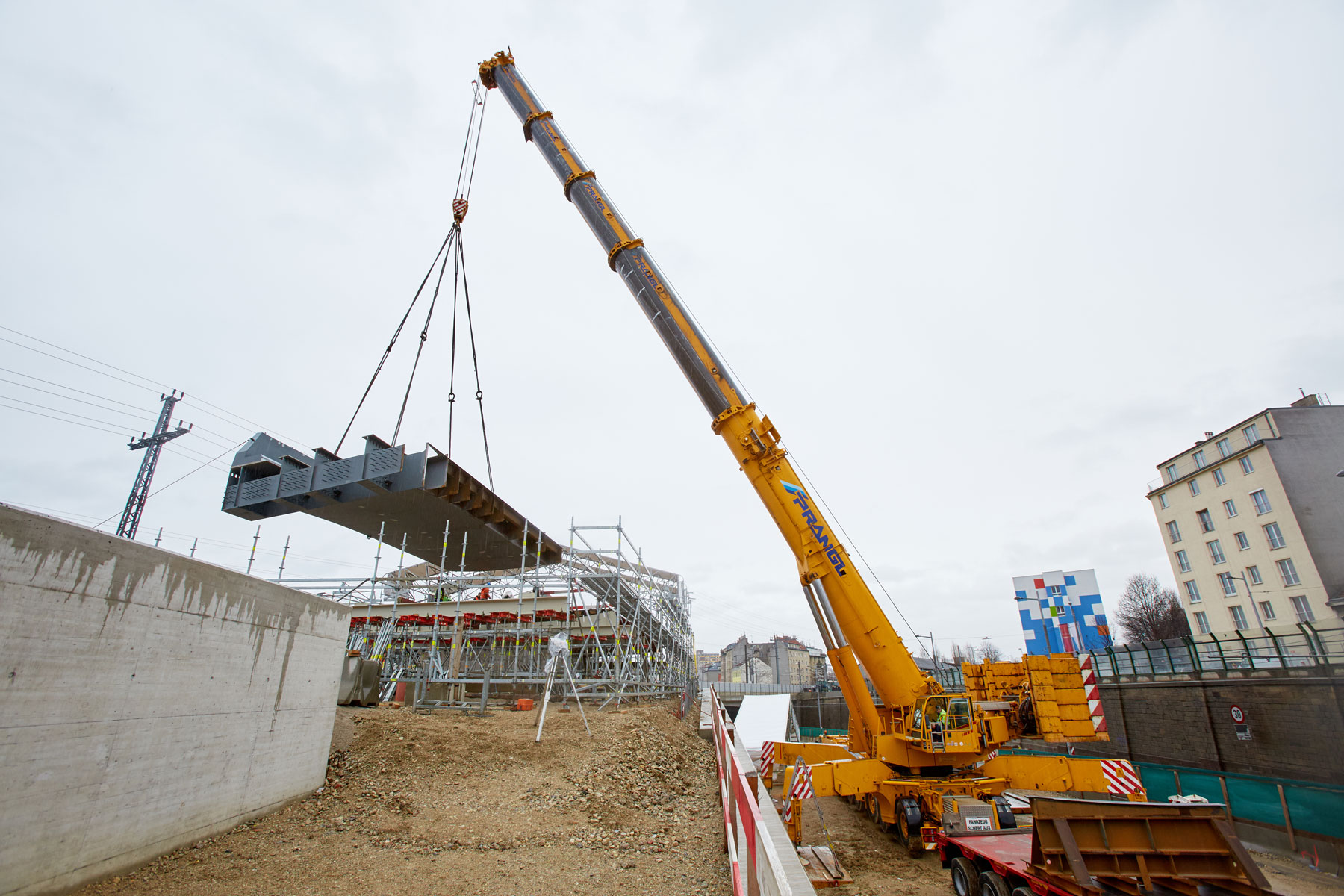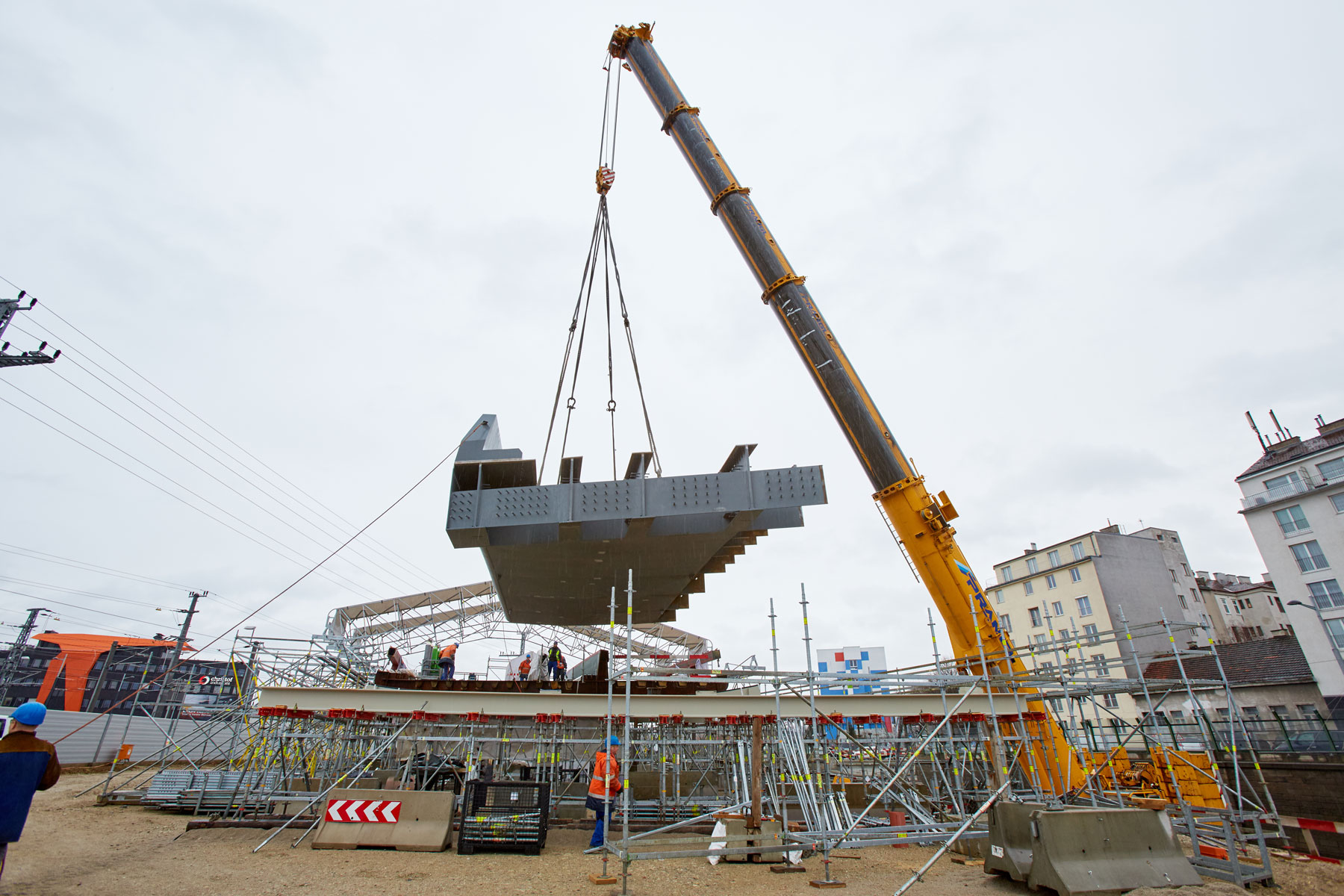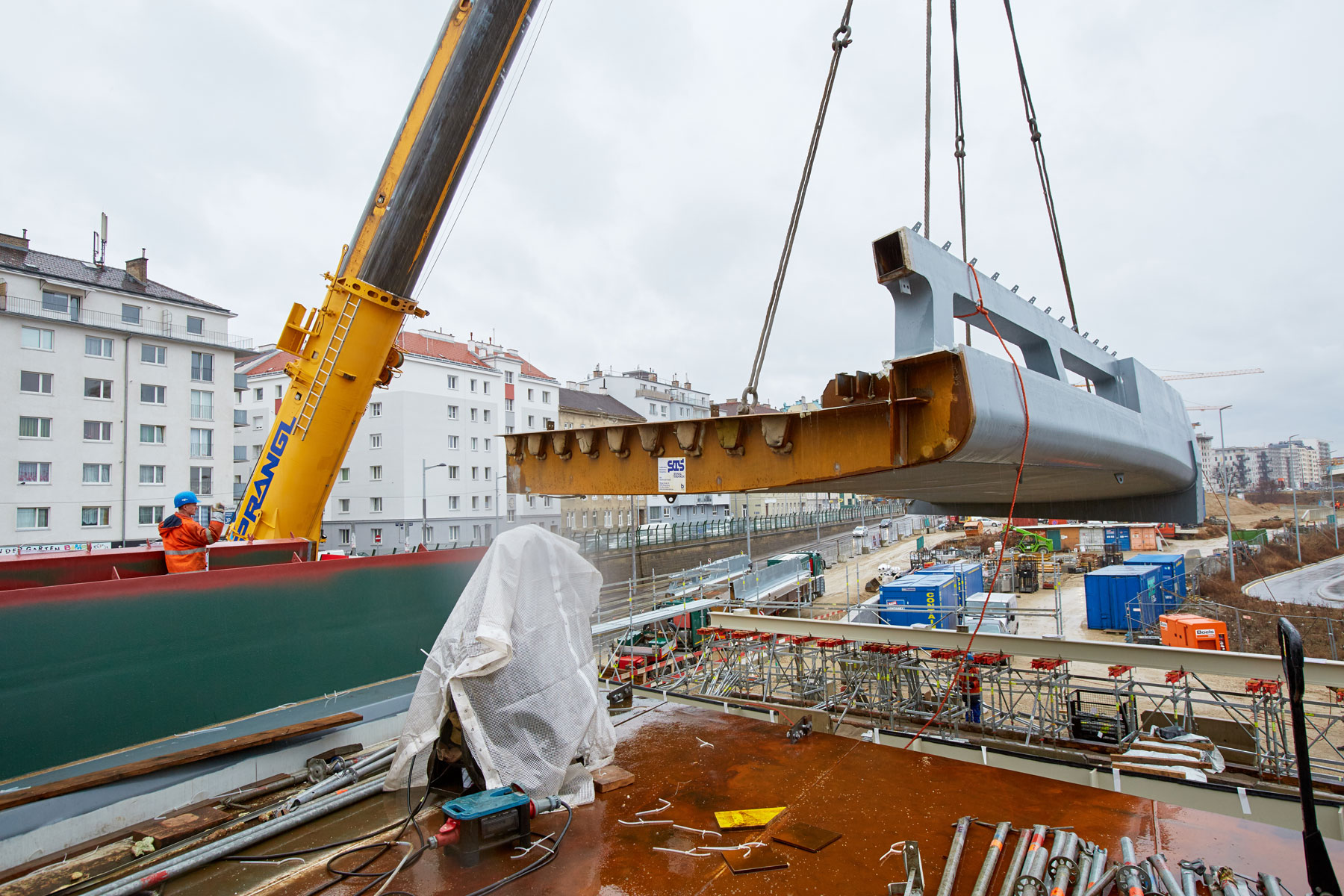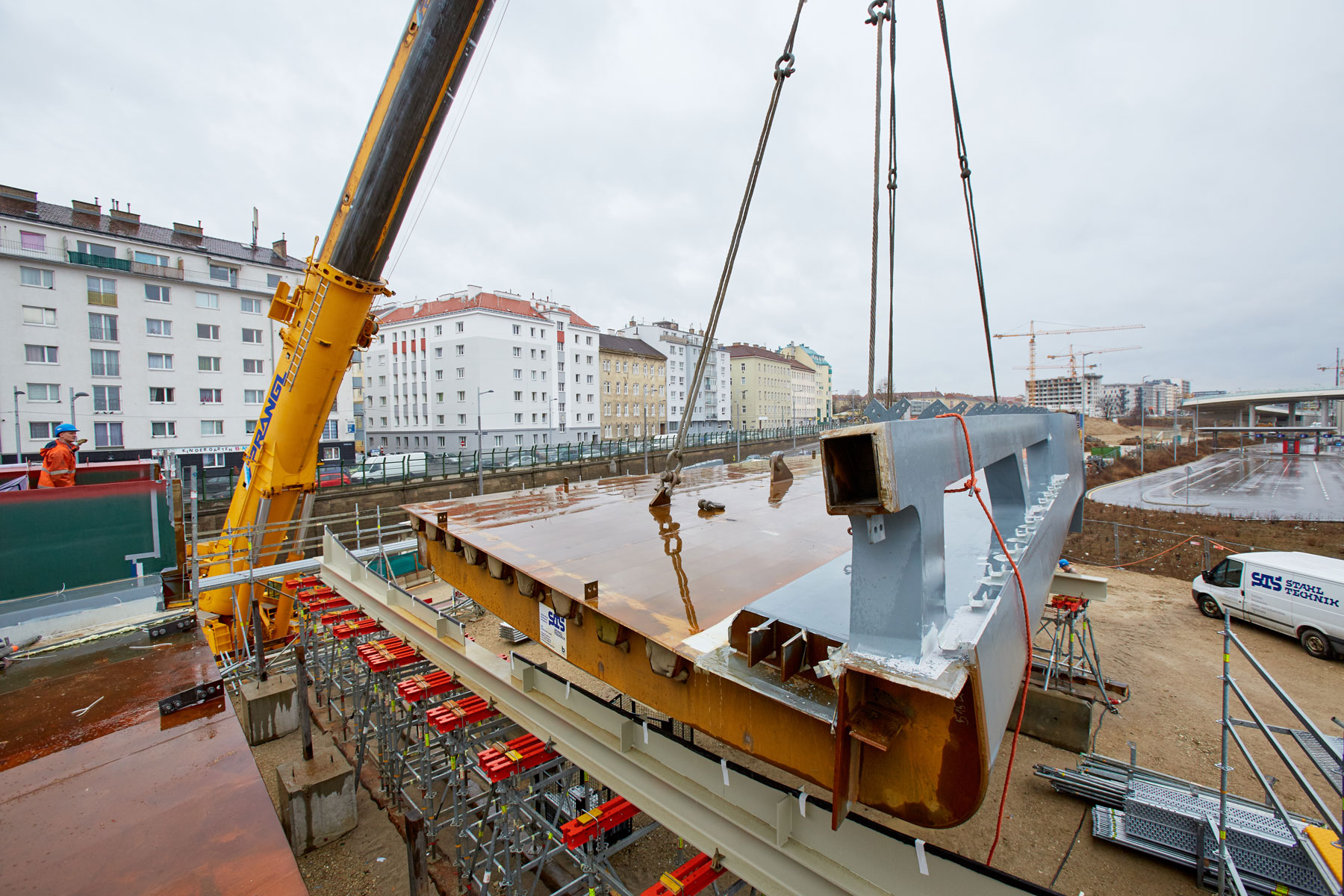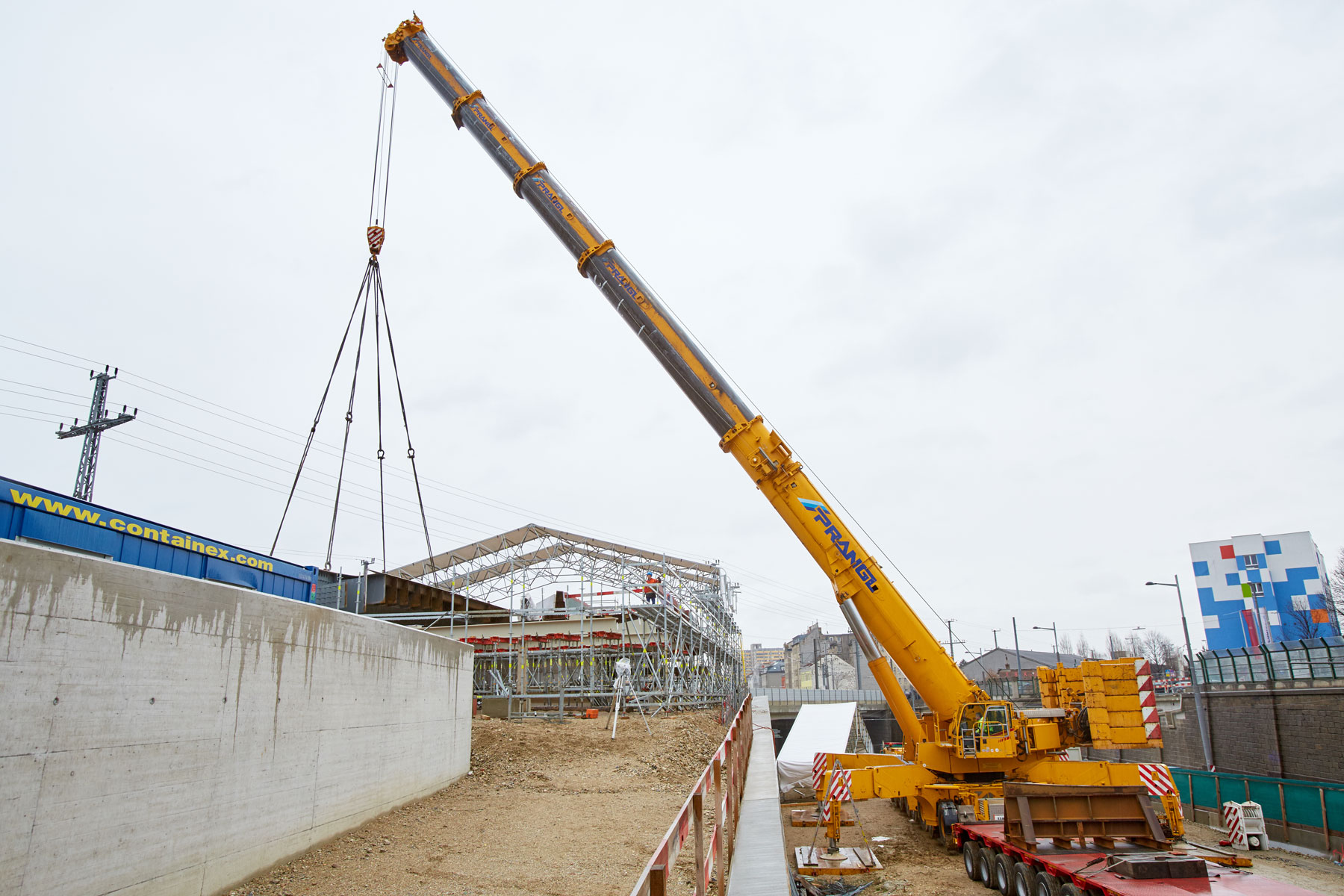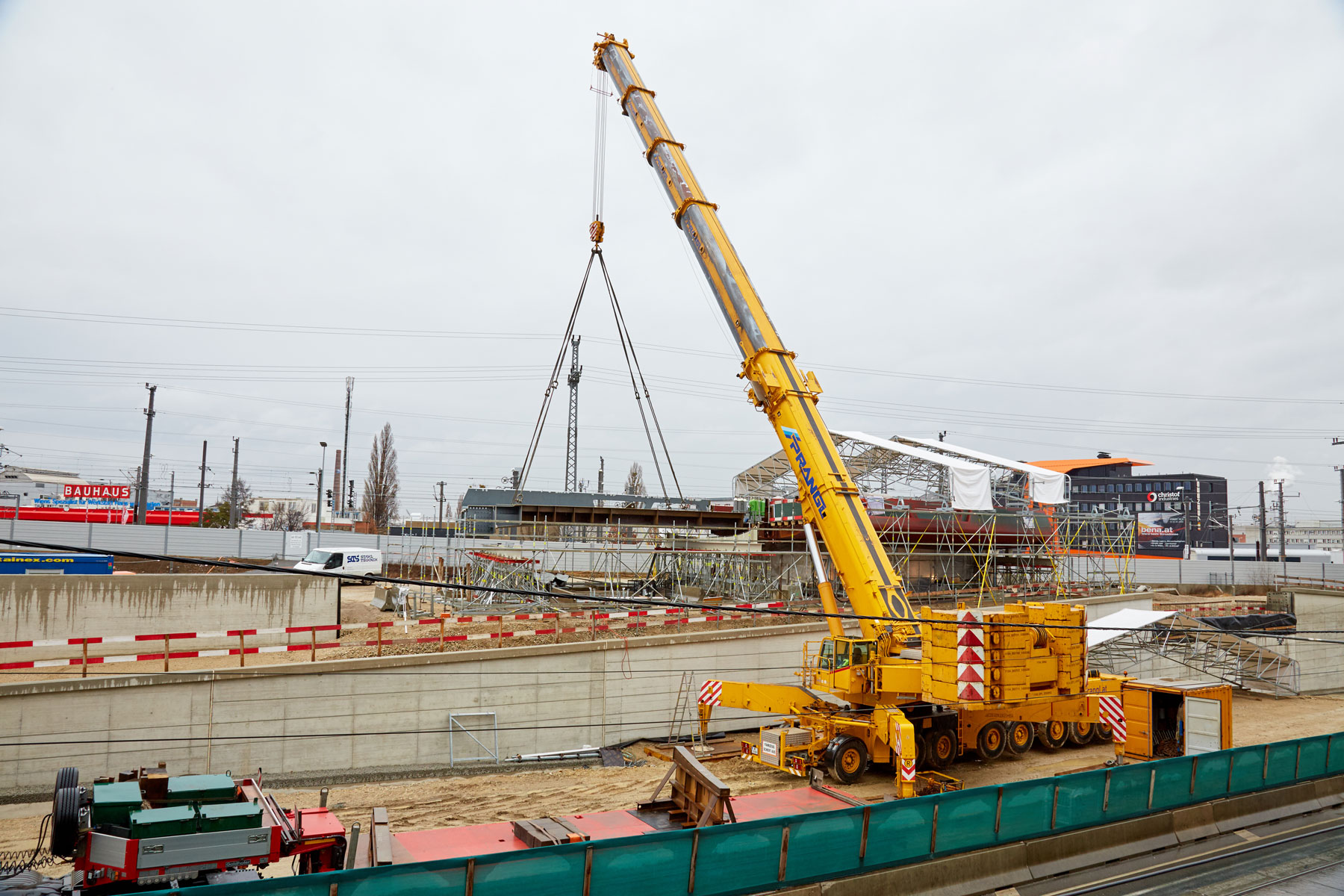 The challenge
Lifting heavy loads - Prangl's day to day business
The "Kempelenbrücke" and the "Hüttenbrennersteg" connect Vienna central station with Gudrunstraße. The "Kempelenbrücke" is the larger of the two and comprises four parts that were delivered from Germany. Prangl came into the game when the bridge was assembled because the company is the master when it comes to "lifting heavy loads".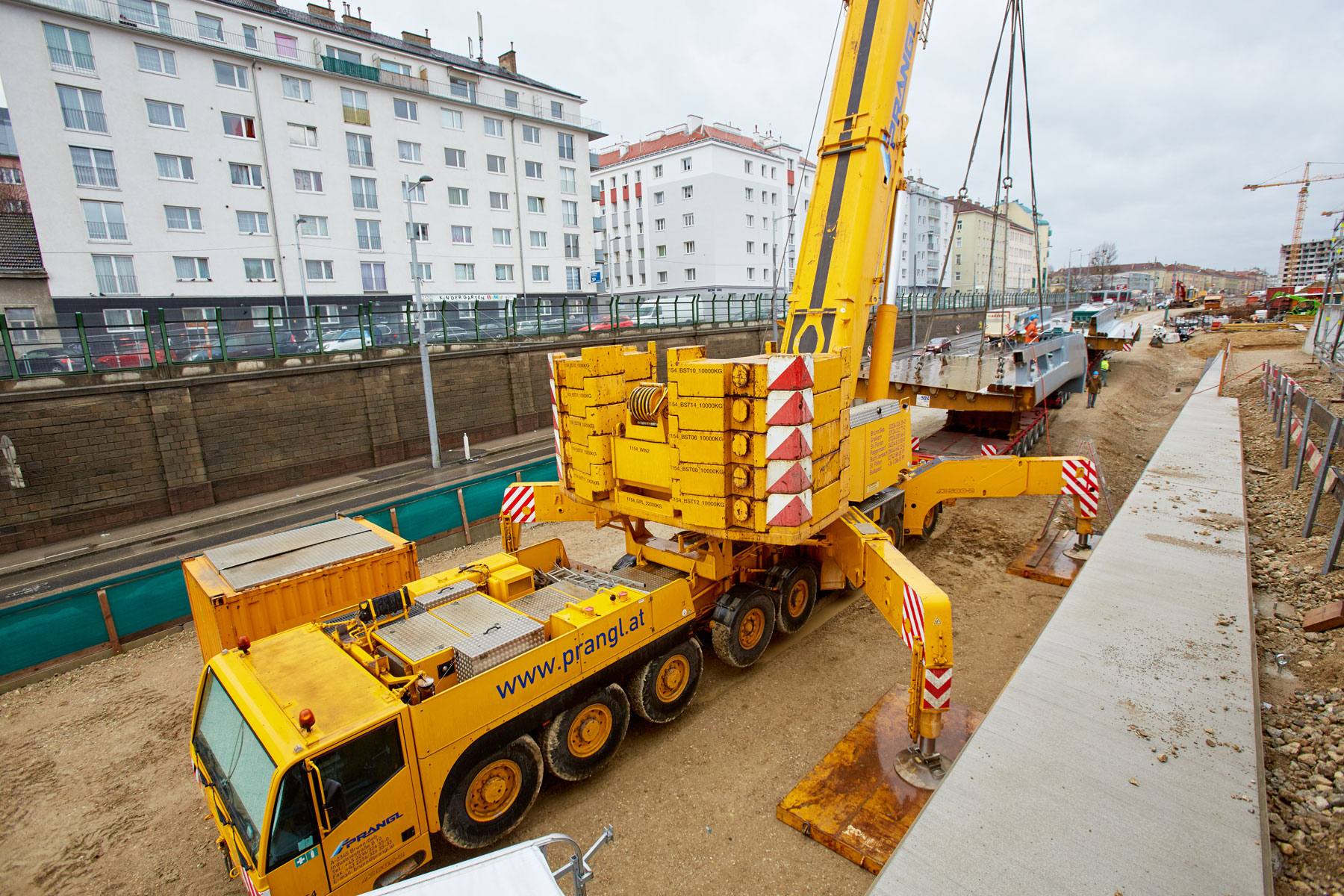 A 500-tonne telescopic crane lifted up to 71 tonnes
A 500-tonne telescopic crane was used to lift and arrange the Kempelenbrücke segments on an assembly frame provided for this purpose. In order to be able to align the parts with individual lengths of 18 metres, individual widths of 7.10 metres and weights of 71 tonnes properly, they had to be lifted precisely onto the prepared frames.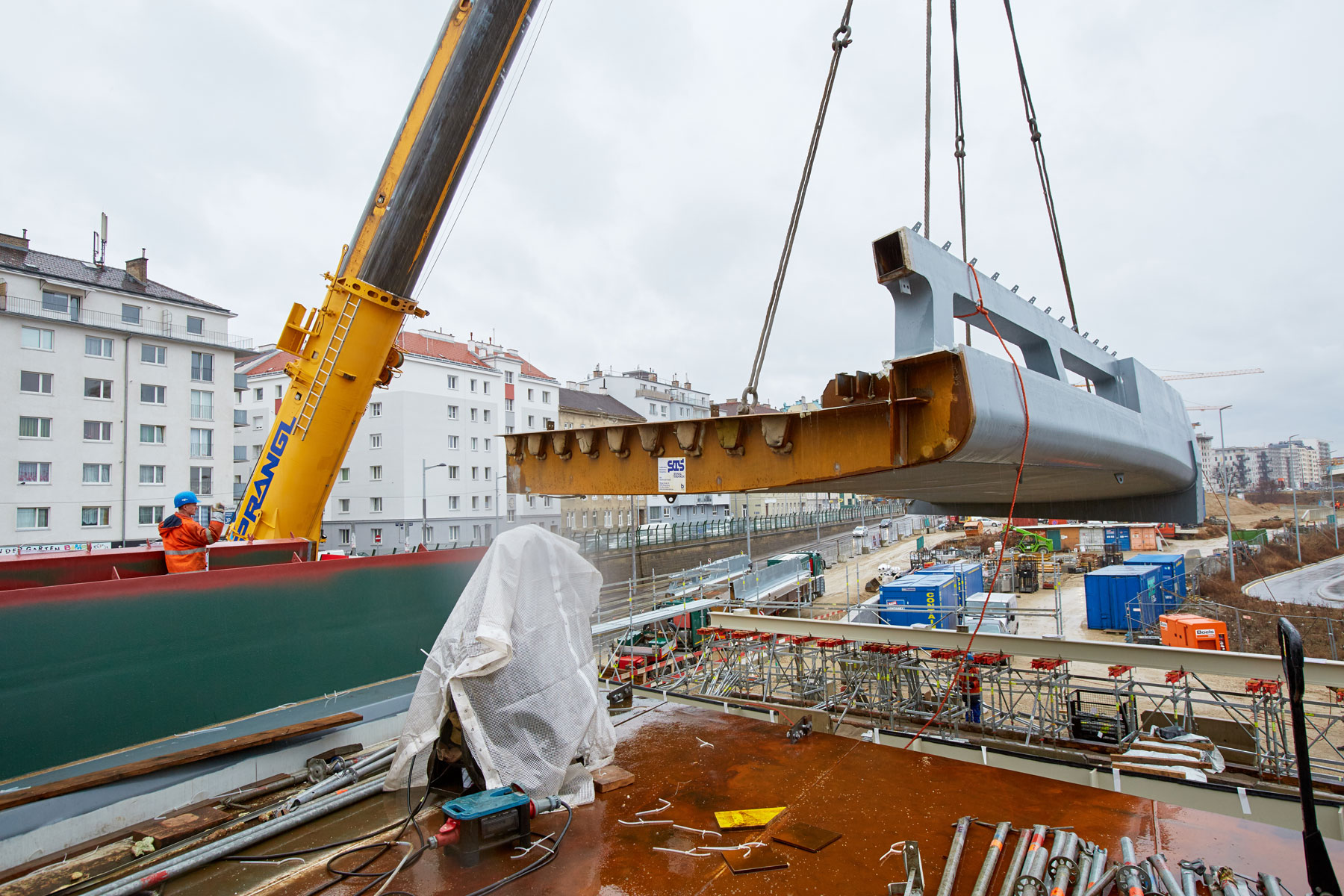 Selecting the correct type of crane was essential
The process for the "Hüttenbrennersteg" is similar, and this is still to come. For this smaller bridge, only two segments of 55 tonnes each will be lifted onto the prepared frame parts. Once again, they will be aligned precisely and welded to form a single structure. Precise pre-planning and the lifting study enabled a concept that provided for only one crane type. This in turn enabled a low-cost project process.