March 2020
XXXLutz
A gigantic central warehouse is being built in Zurndorf. One of Prangl's crawler cranes is making a start.
Date:
14.11.2019 – 31.10.2020
Sales:
Klaus Obertscheider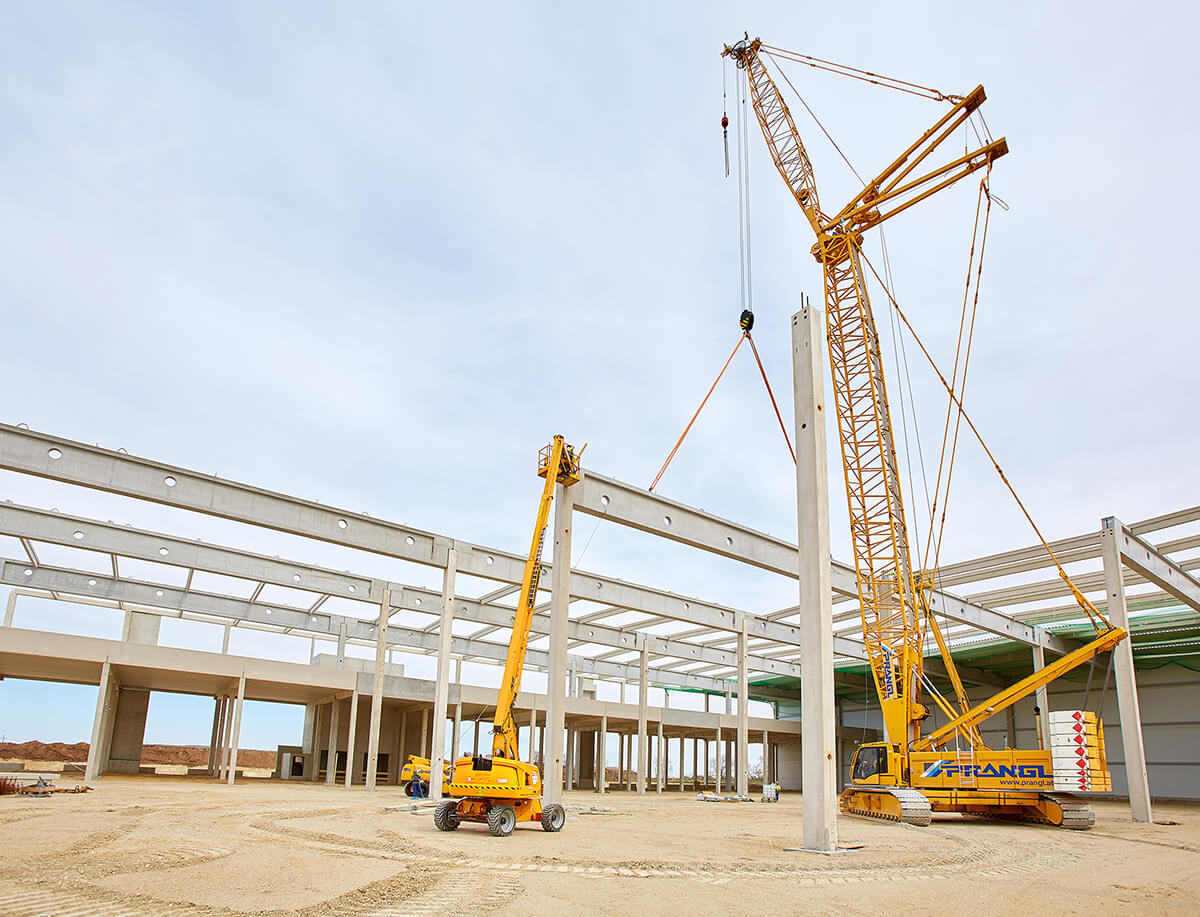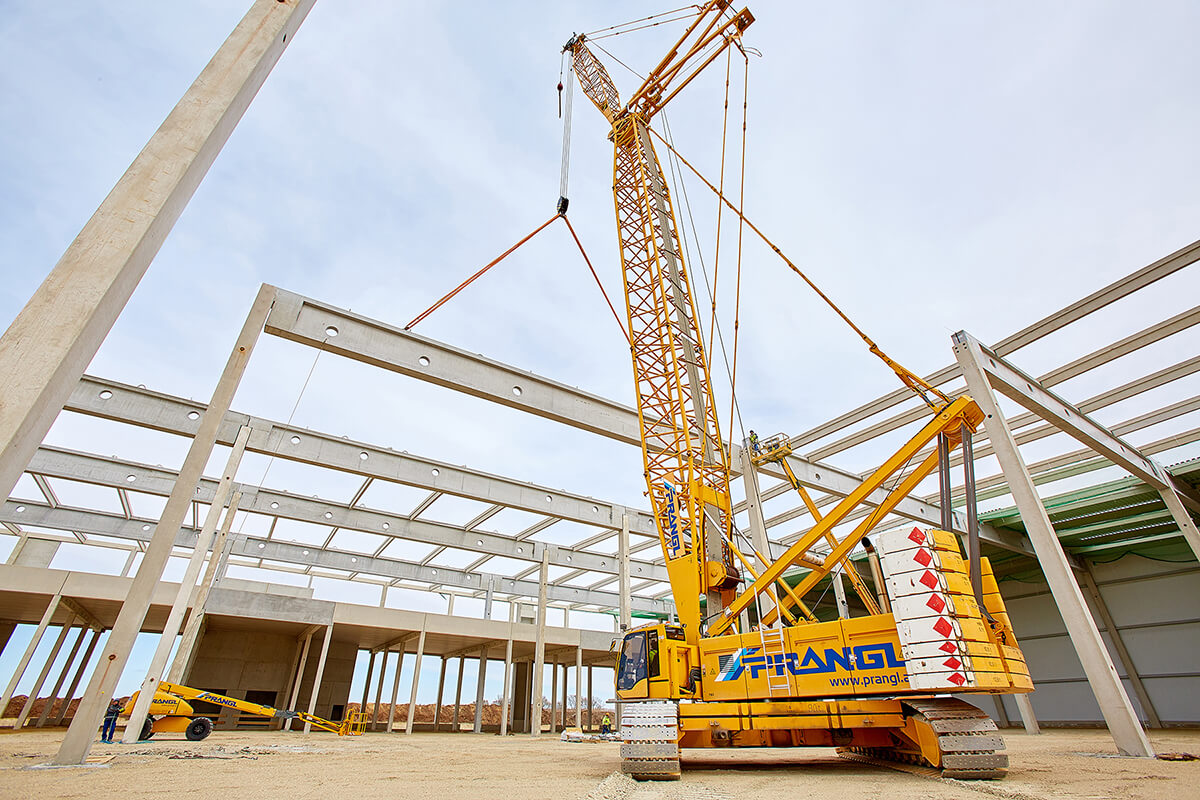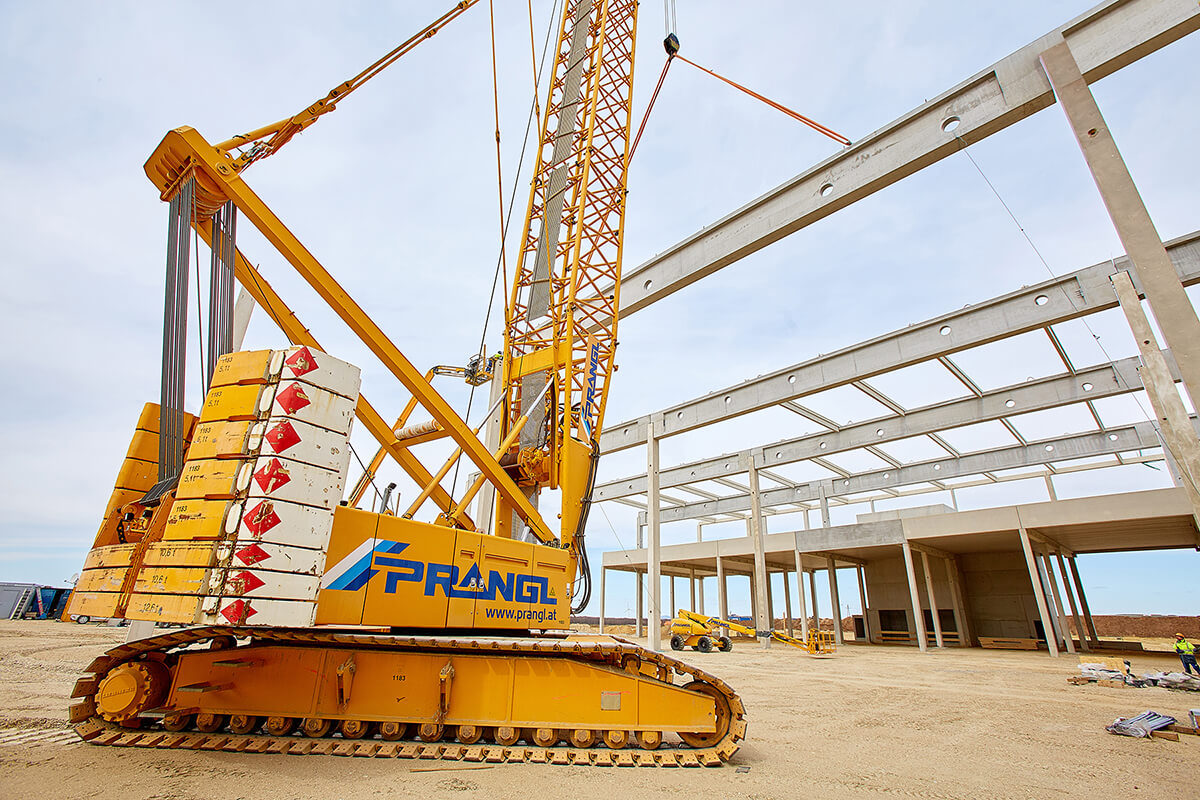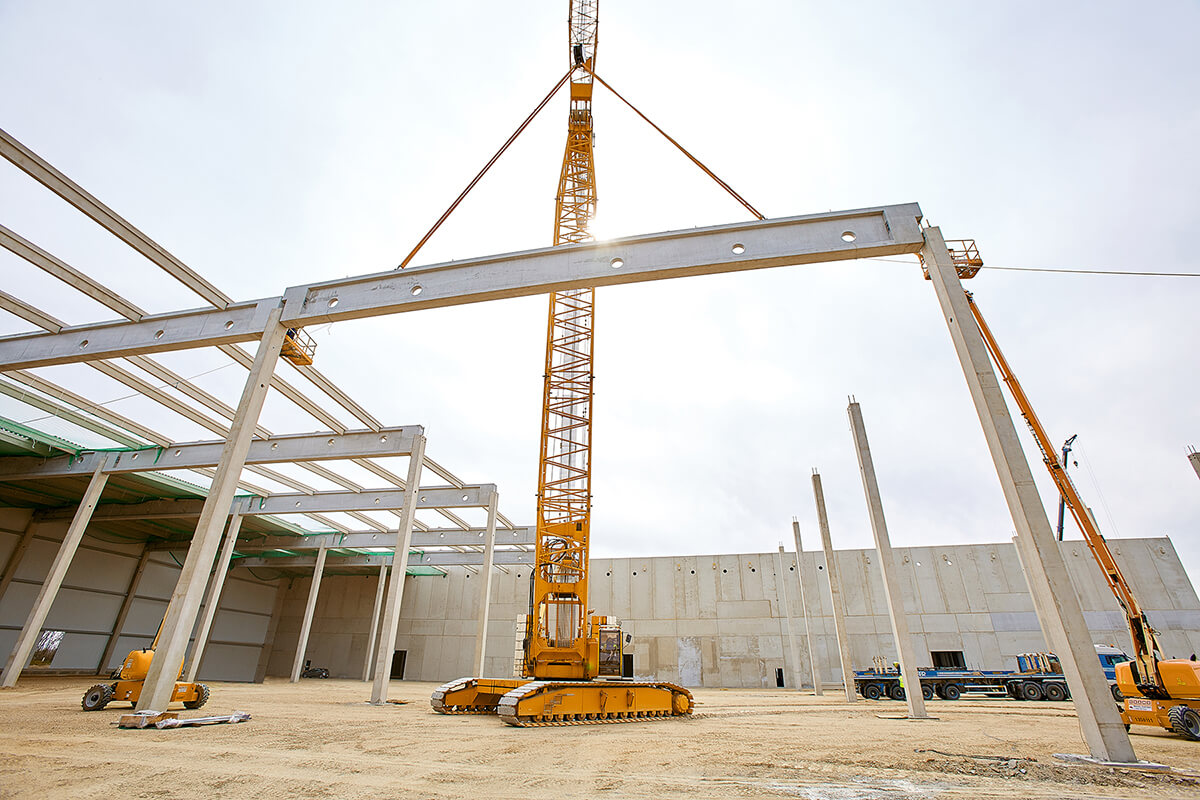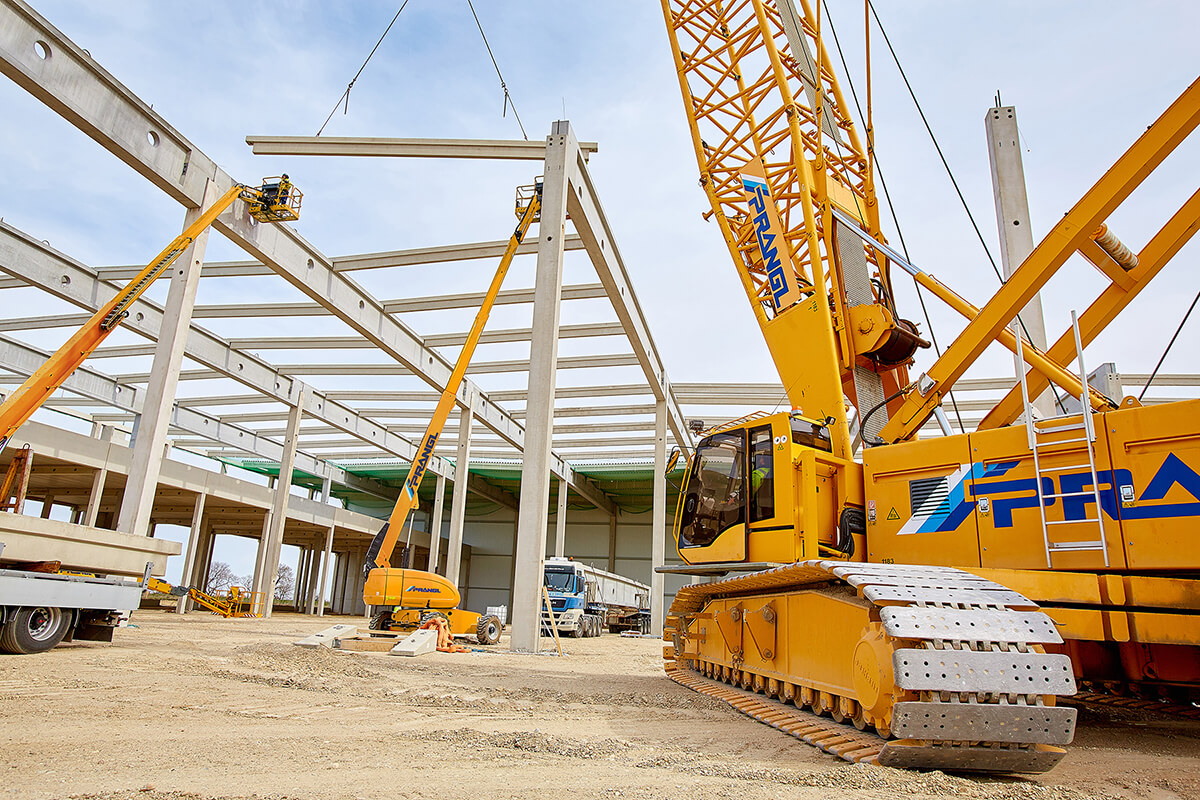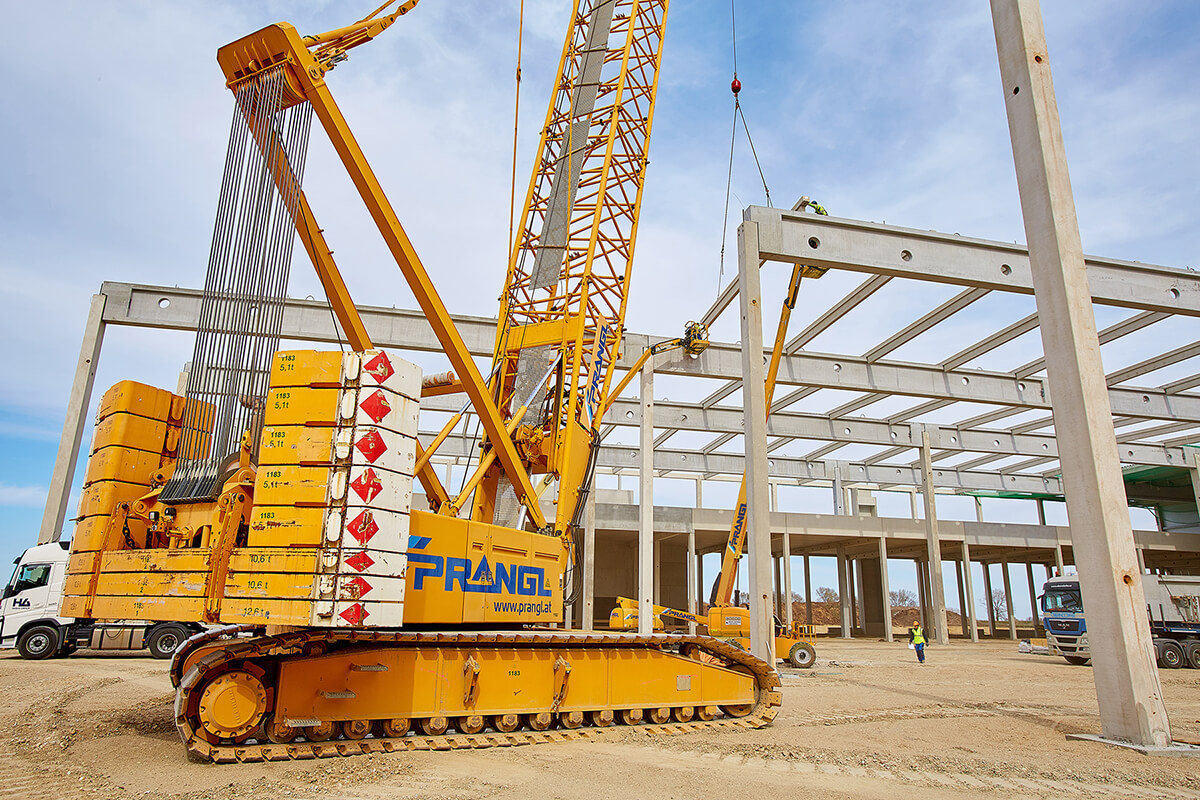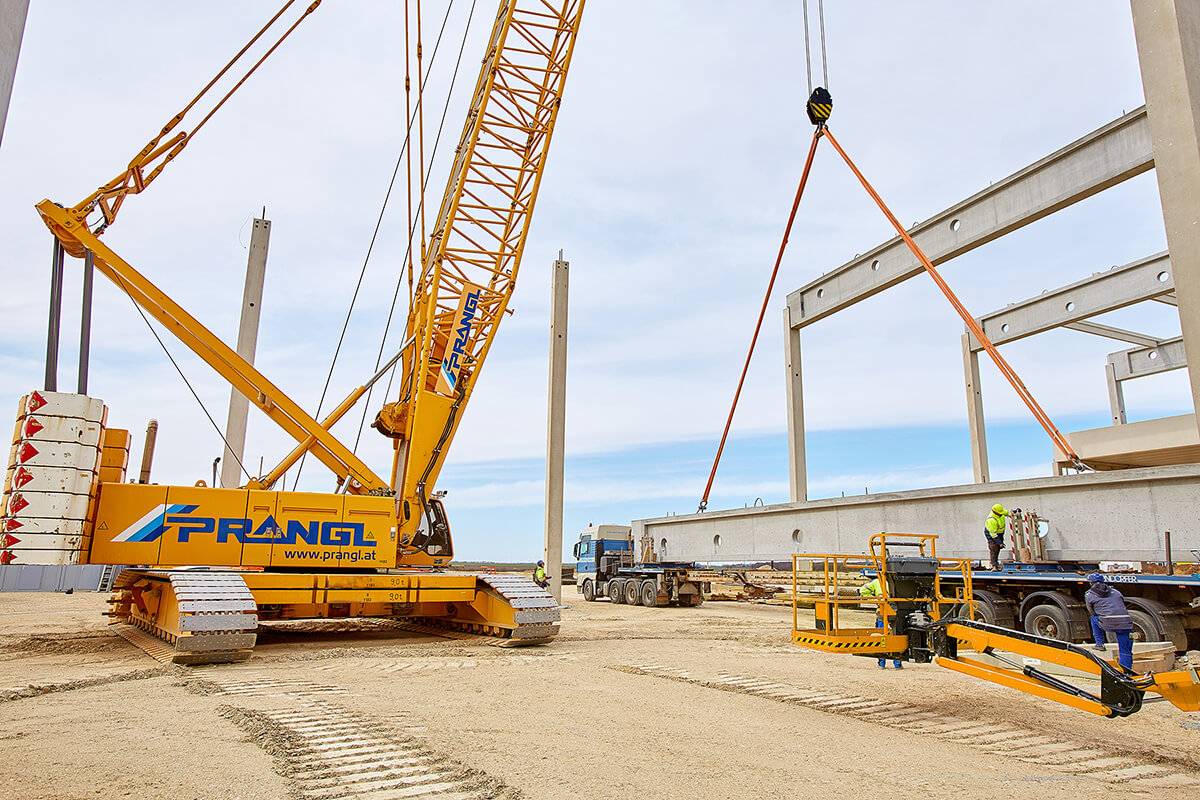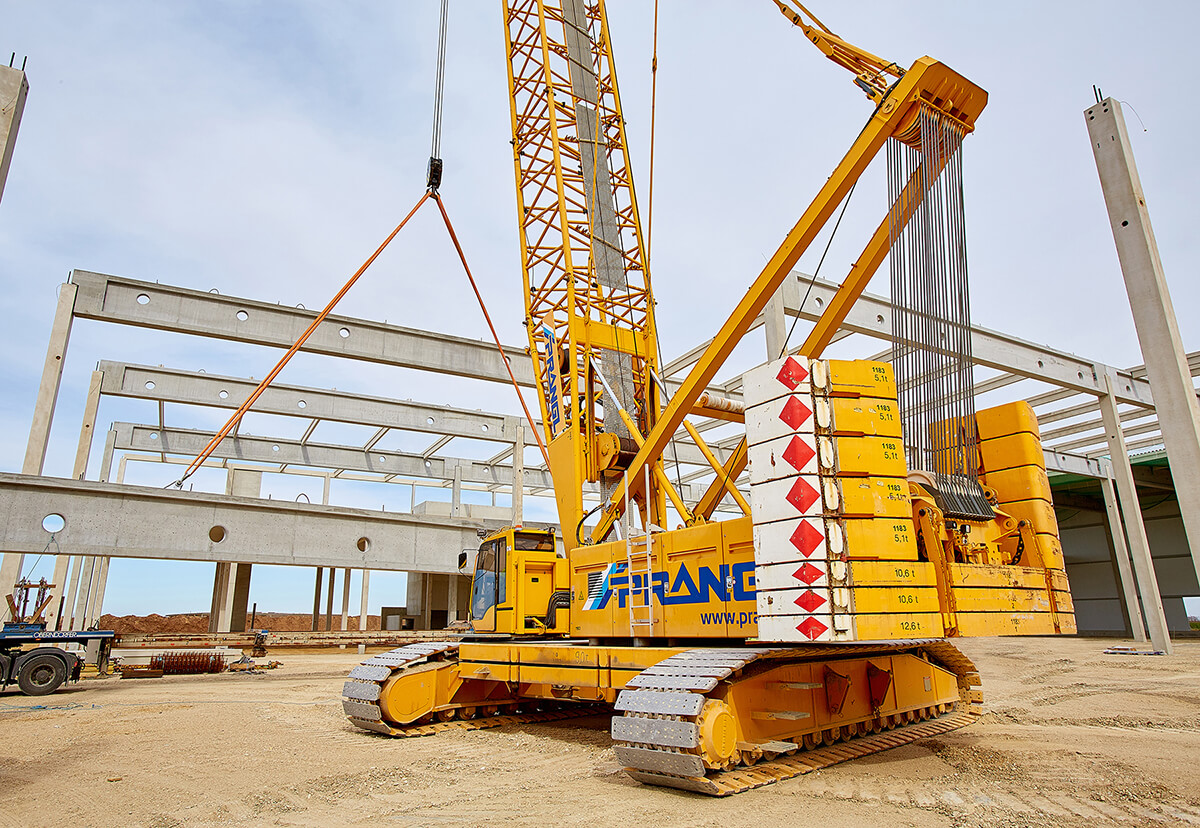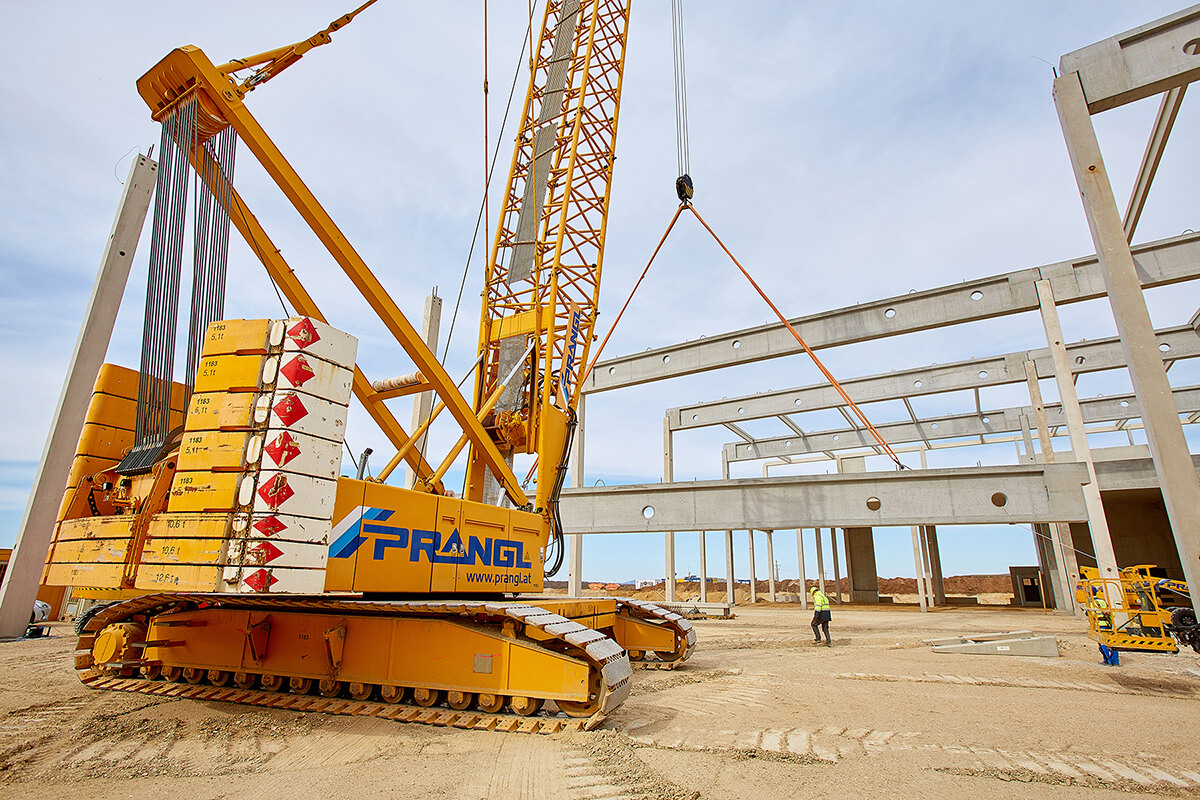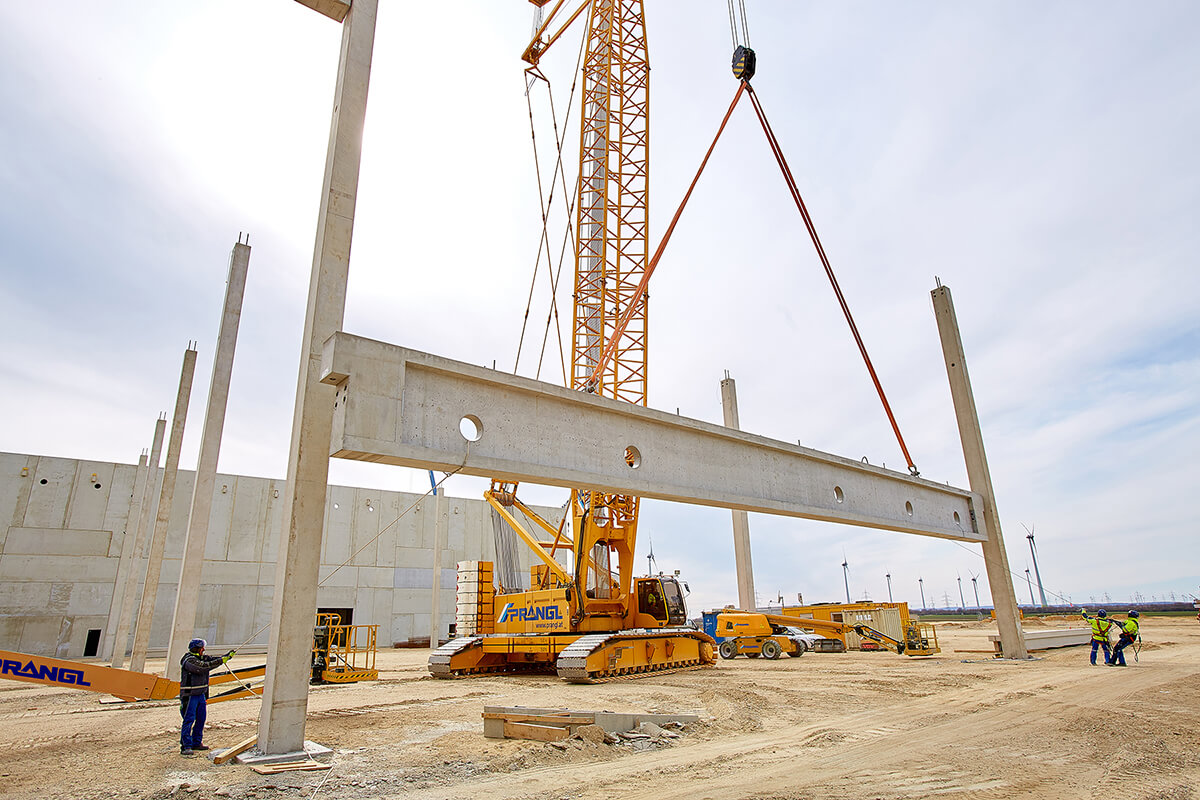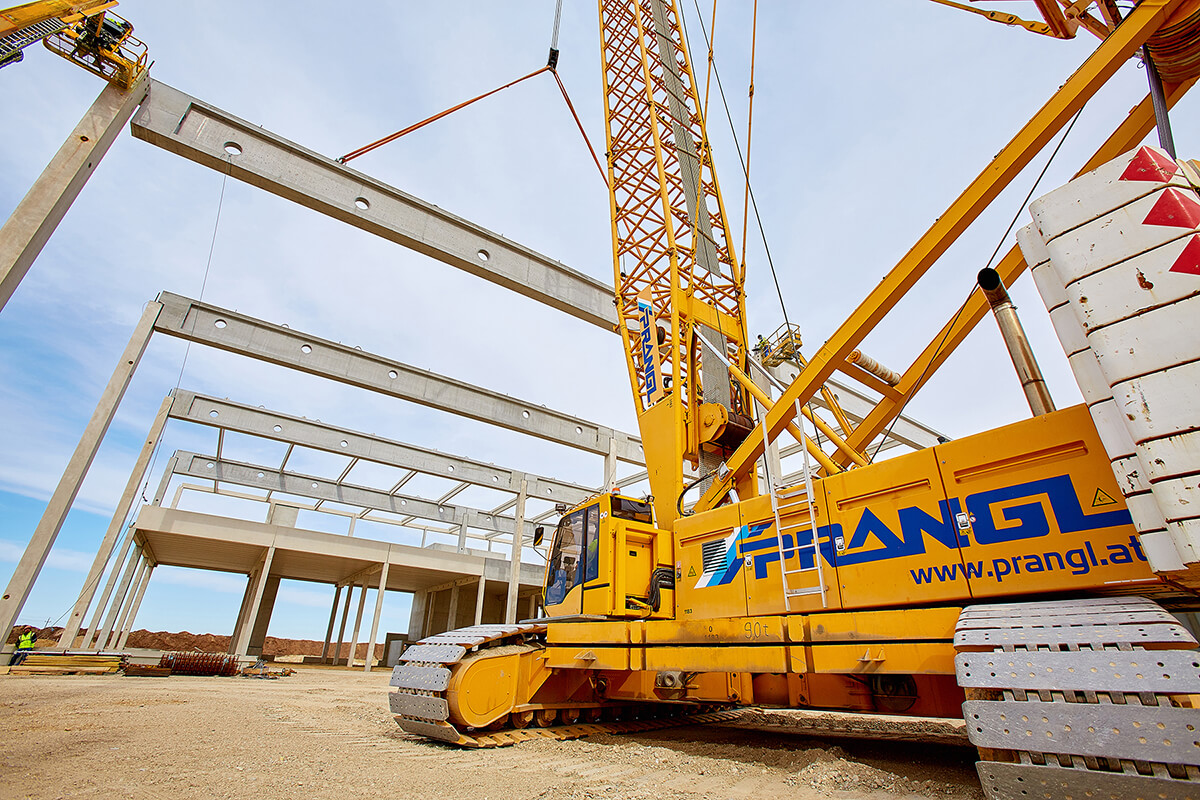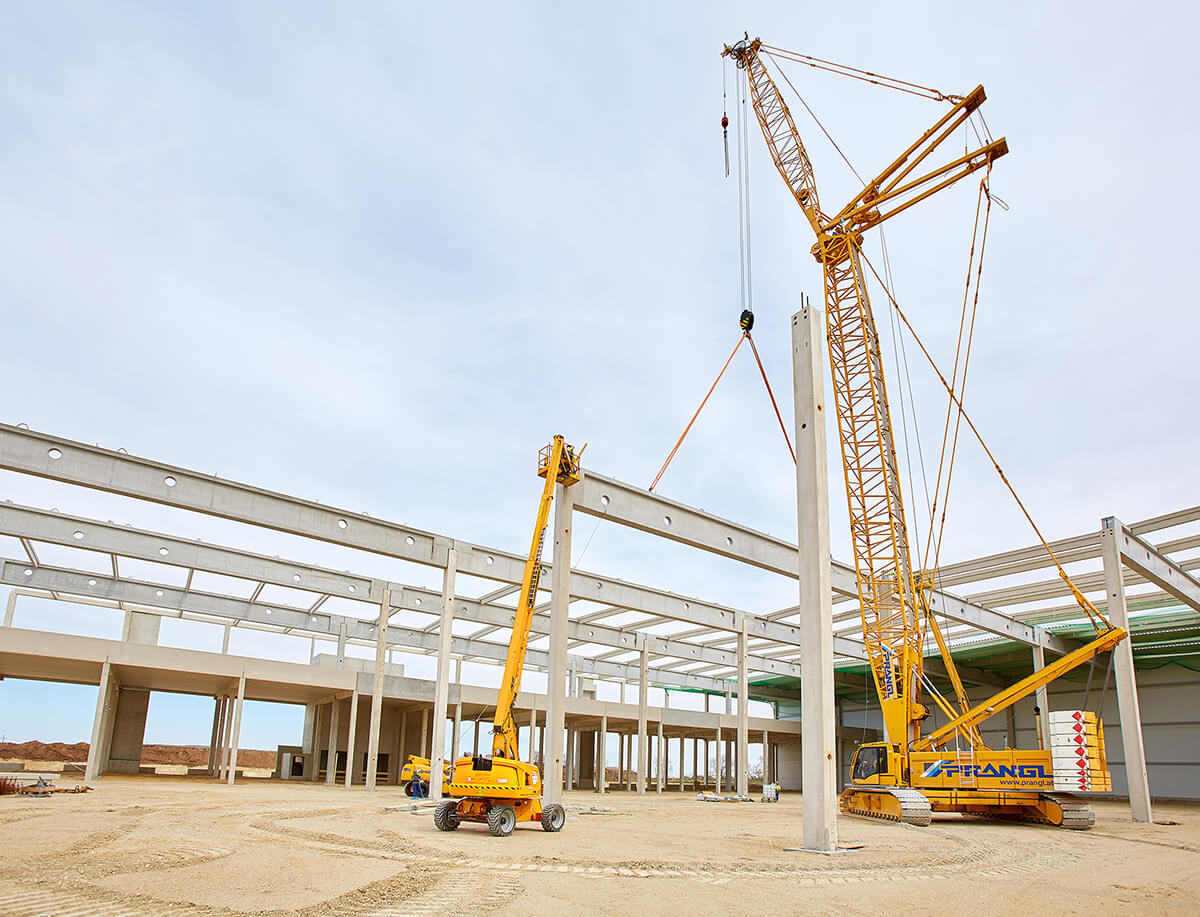 The challenge
Building a warehouse
Prangl received the important task as part of building a new, gigantic central furniture warehouse with a total amount of investment in the building of 60 million euro. With help from the yellow experts, 110,000 square metres of space will be created in total, providing a total storage area of 280,000 square metres due to the stacking capability in the building. After completion, the central warehouse will be used as a central supply of goods for central and southern Europe.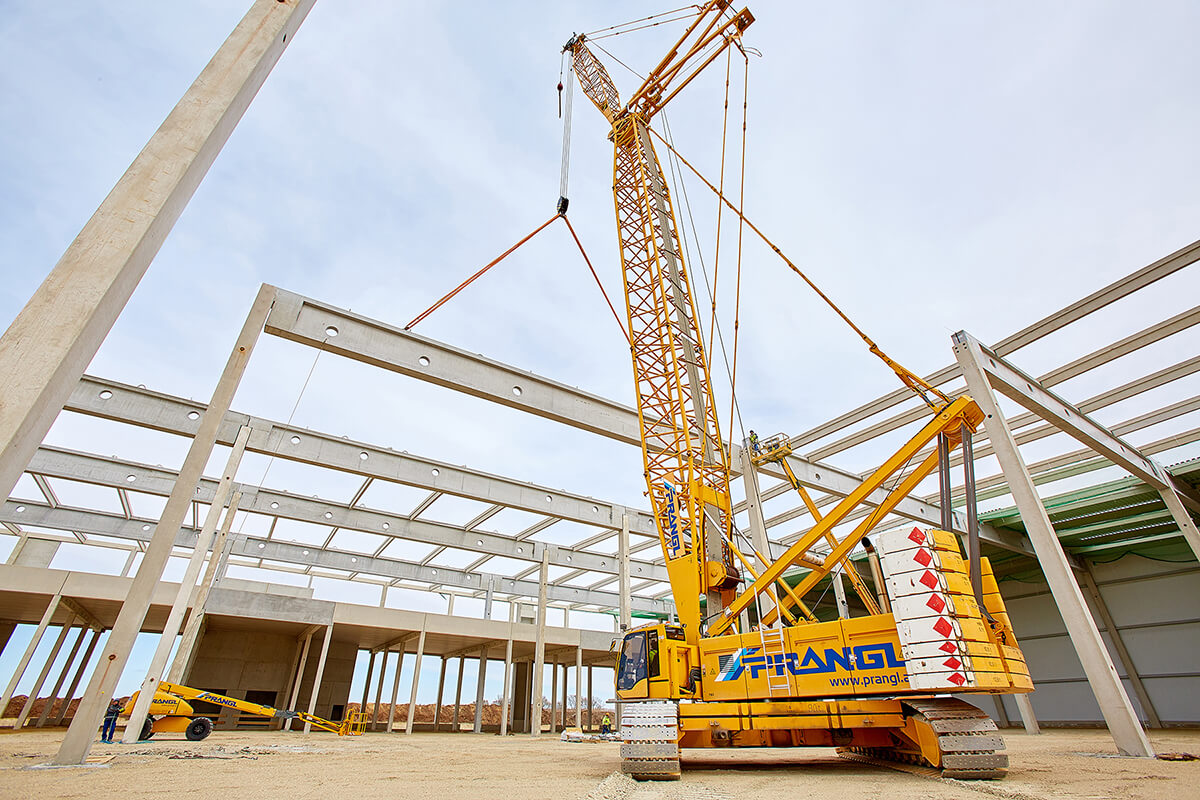 Prangl is using a 280-tonne crawler crane
The first of the almost 2,800 pre-cast concrete elements were delivered in November 2019. With individual weights of up to 51 tonnes and lengths of up to 27.5 metres, the decision to use a 280 tonne crawler crane was exactly the right one. The crane has also lifted in 53,000 square metres of hollow-core slab ceilings, 40,000 square metres of hollow-core slab elements and 16 staircases. The yellow giant is supported by a 95 tonne telescopic crane and a 23 metre telescopic boom lift.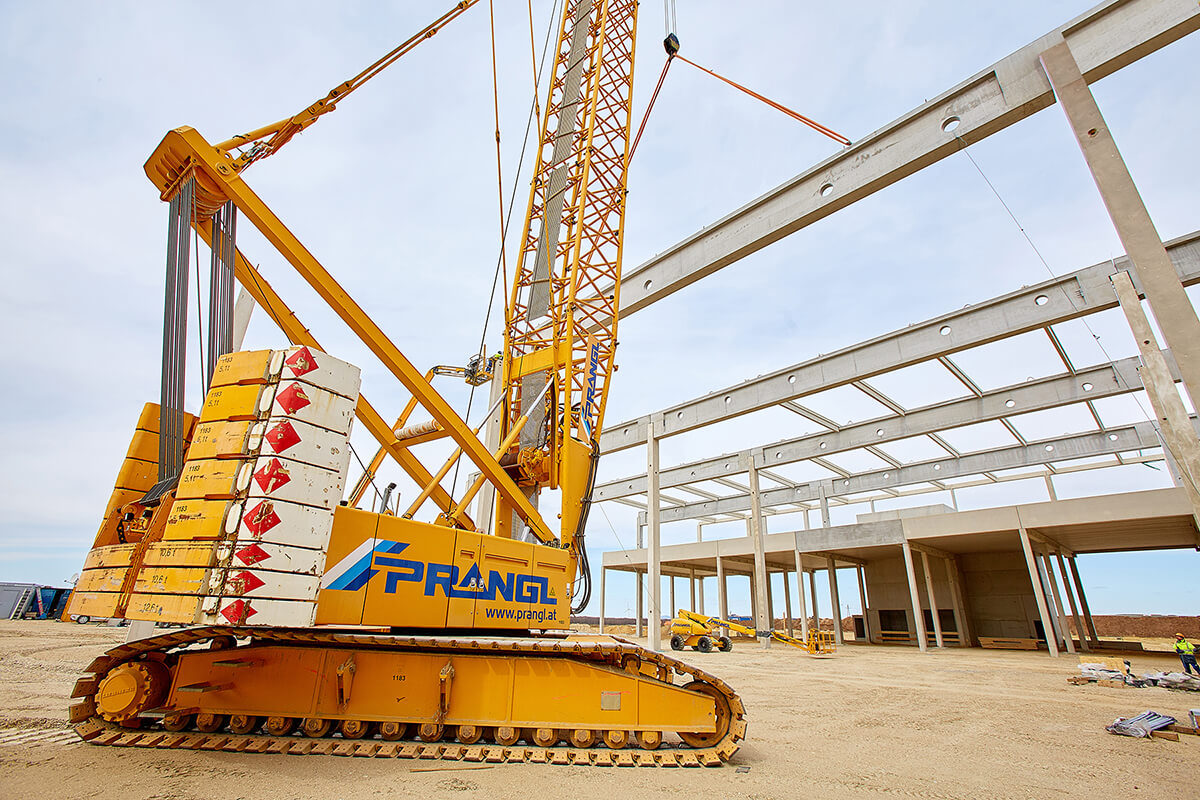 Safe, efficient and low cost
Crawler cranes are becoming increasingly popular at precast concrete part construction sites. The repositioning of large telescopic cranes is much more difficult than crawler cranes, which can also move with a load. This reduces the installation time and reduces the cost of construction. With Prangl, you are not only working more safely, but also efficiently and at low cost.
The company's decades of experience in this area make the Prangl team a professional and reliable partner.